Photos by Maria Jose Govea
It's strange to think about Friday, Day 1 of Weekend 1 of Coachella 2018. It was a time long, long ago, before Beychella. We were focused on such small things, like what sets to see and what to wear, instead of things like, you know, history being broken and remade in the image of Yoncé.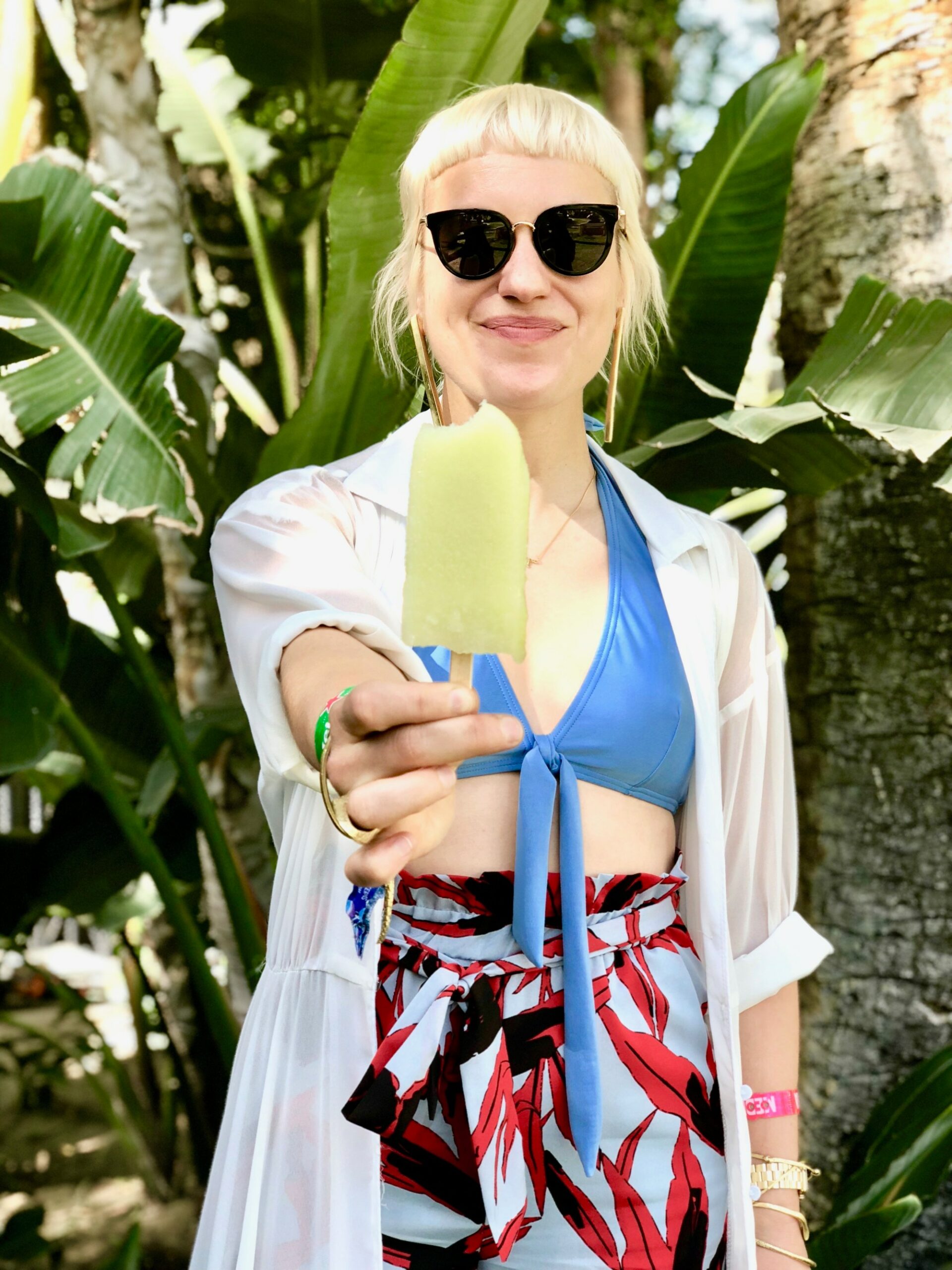 But before we could witness history in the making, the struggle to get into the polo fields was real. After a three-hour journey to find our wristbands, figure out parking, get in, and get oriented on site, the first thing we did was buy… a popsicle. Inside a glass of chilled Cupcake Chardonnay. Groups of galpals the world over shed a tear, our Coachella party equilibrium was established, and we were off to the races. Here are some highlights from the weekend.
We caught up with the enchanting Maria of The Marías, the band born out of a love story that is redefining makeout music.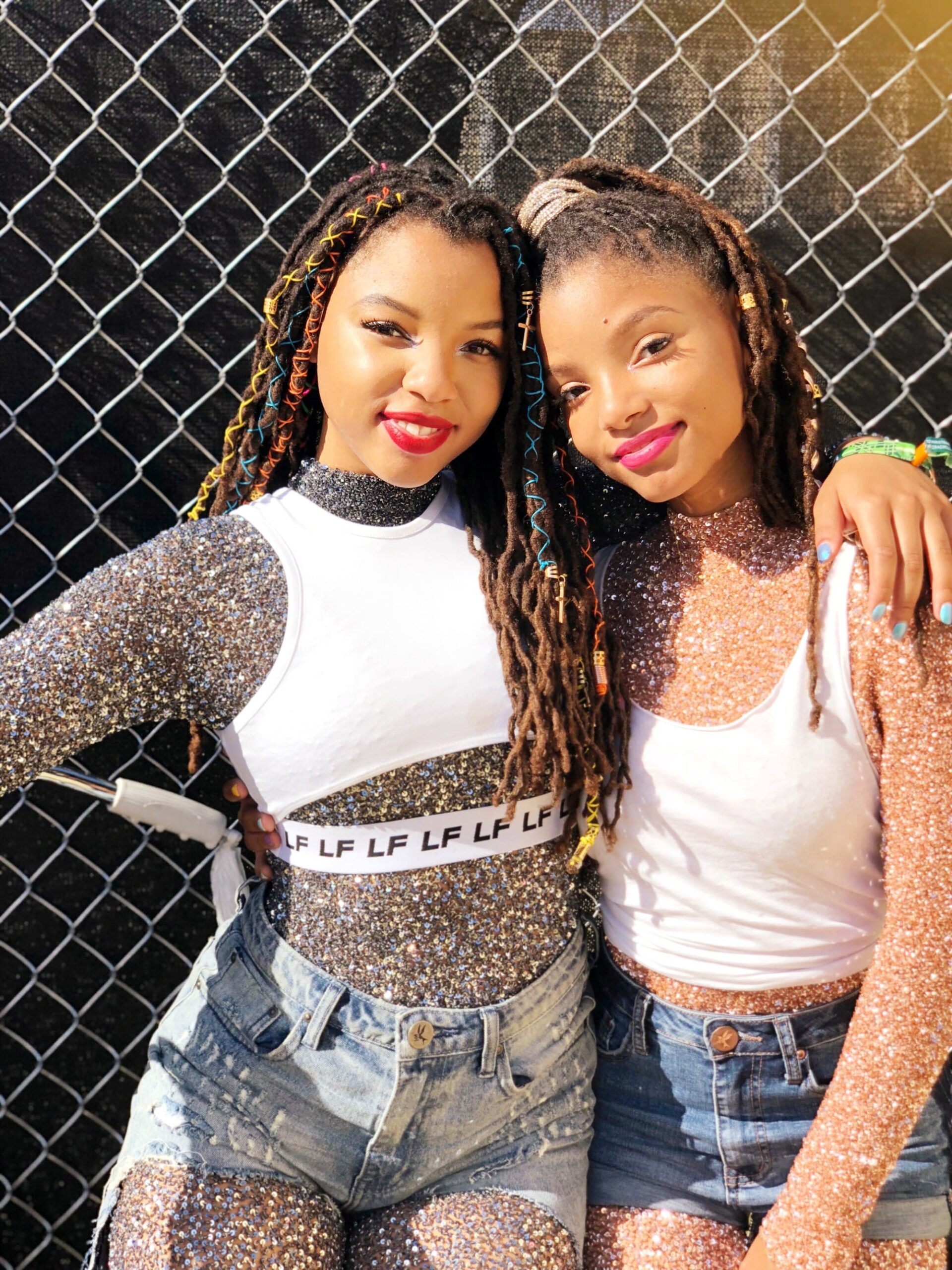 No one is more poised, more powerful, more humble, and more queenly than the now college-aged Chloe X Halle, who encourage girls to step into their power as songwriters, producers, and humans. Sisterhood goals.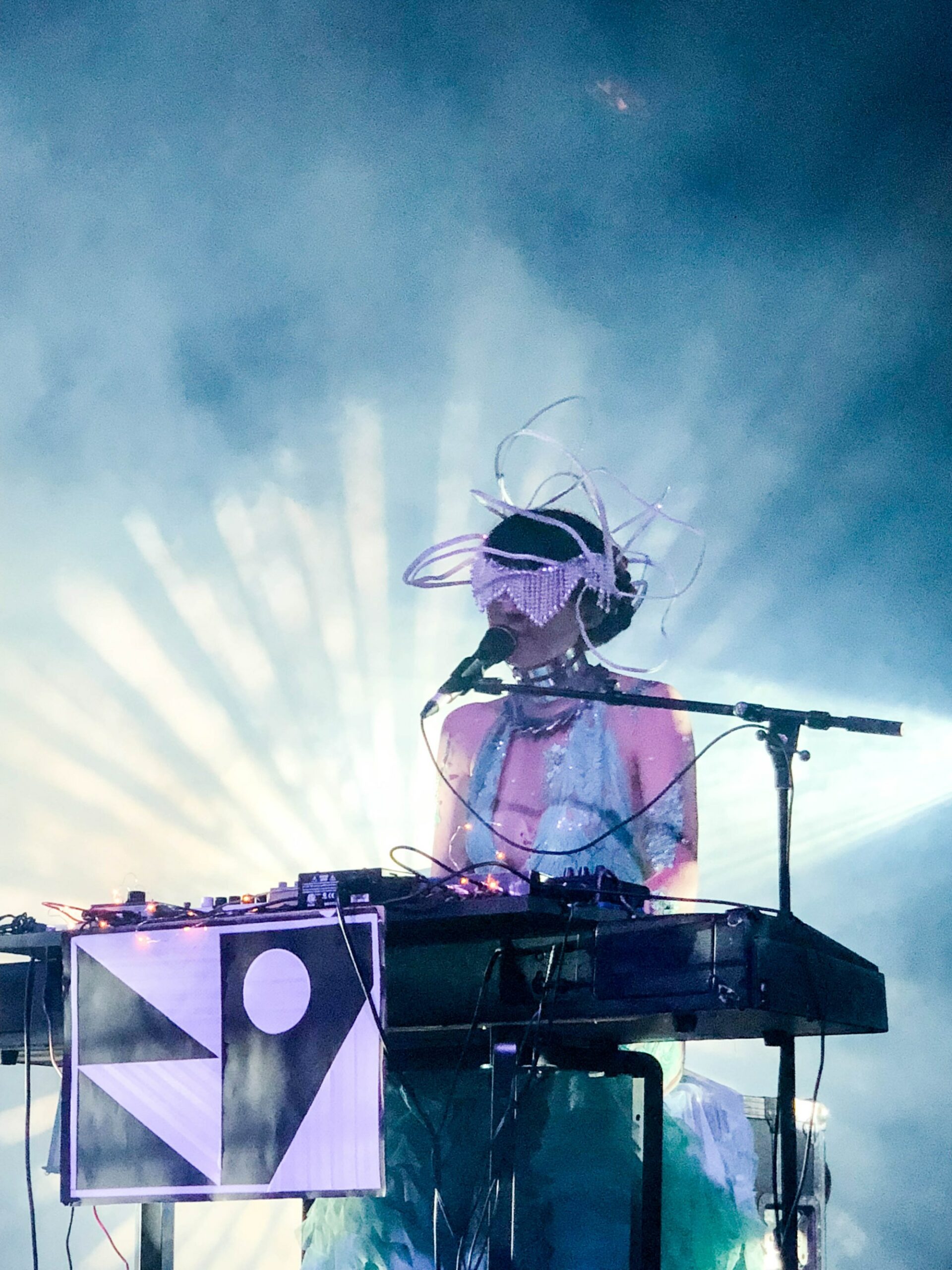 You might know Hundred Waters from their collaboration with Chance the Rapper and Skrillex, but: wow. That's their stunning vocalist, Nicole, in the headpiece. She's an angel with a voice to match, and their set was pure art-dance beauty.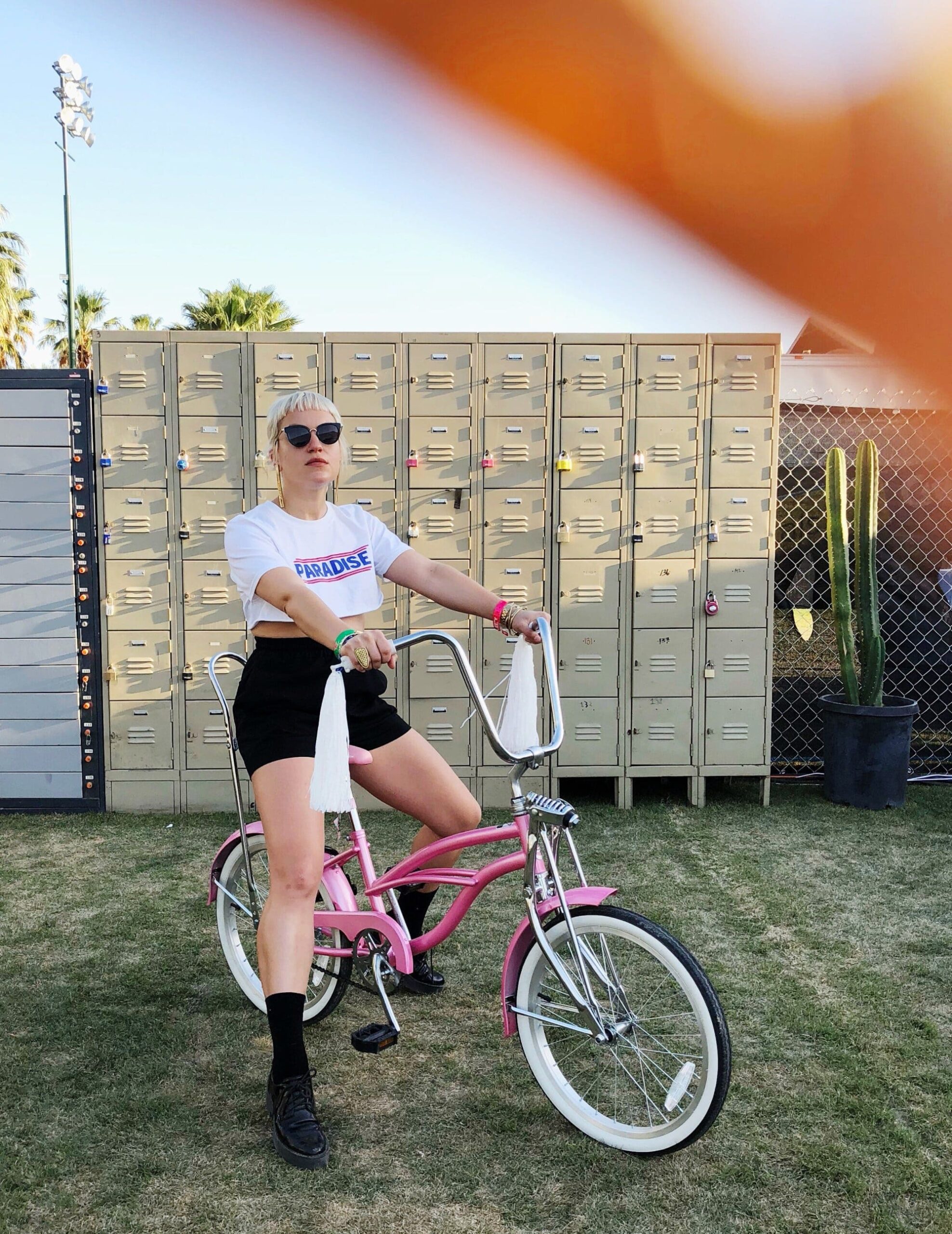 Here's a snap of ME, your friend Anna, from Girlschool sweltering in paradise on a pink bicycle. Do those lockers look familiar yet?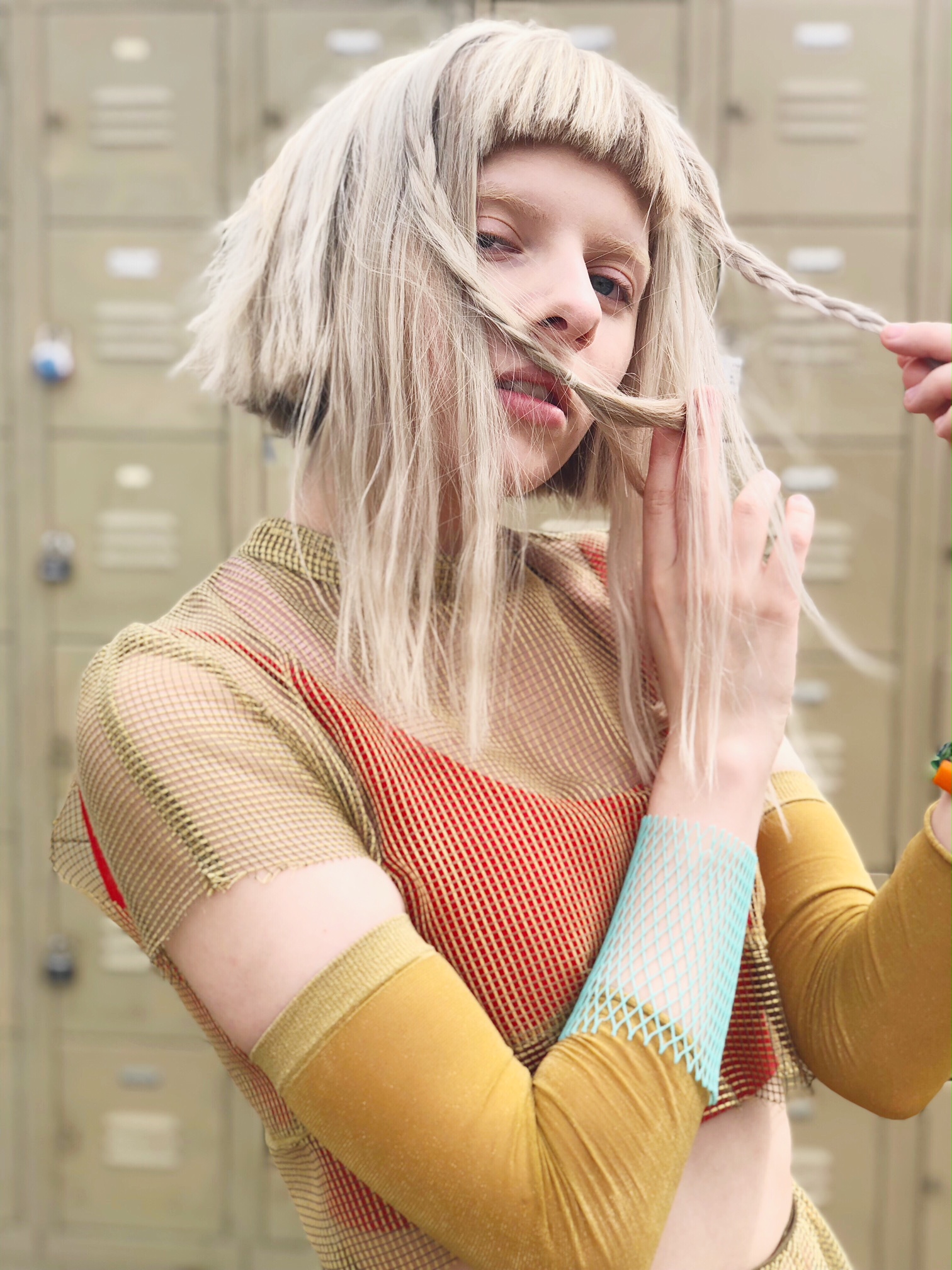 We mean this sincerely and as a compliment: we think it may be Aurora's soul's first cycle on earth as a person. She is so sweet and otherworldly. Also, her singing! And her dance moves! And those braids! Ugh, dying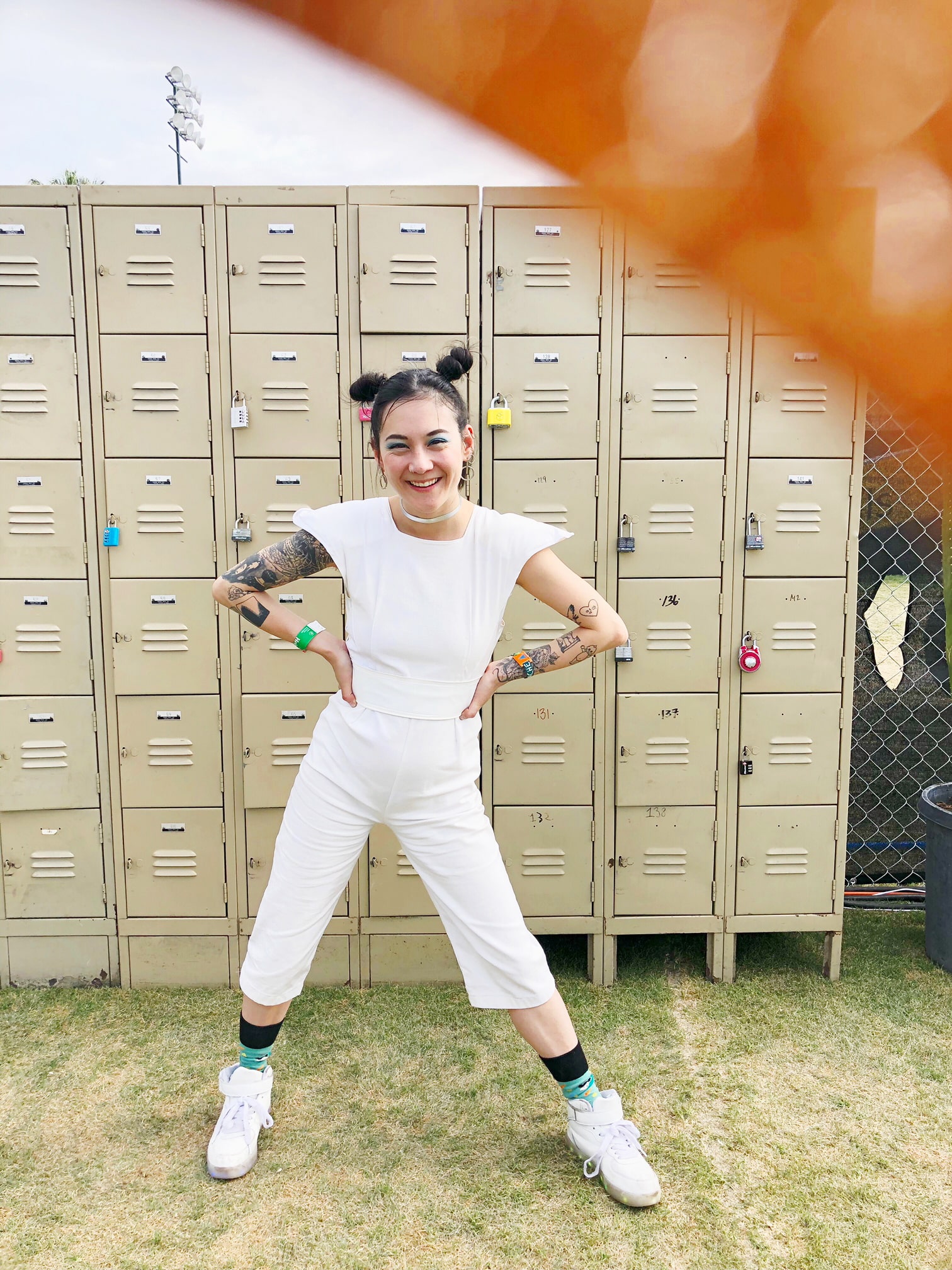 Japanese Breakfast is amazing. We knew she made an impression when we kept hearing her name mentioned by strangers around the grounds. She also made an impression on us with her energy and her smarts. And that space-themed custom outfit!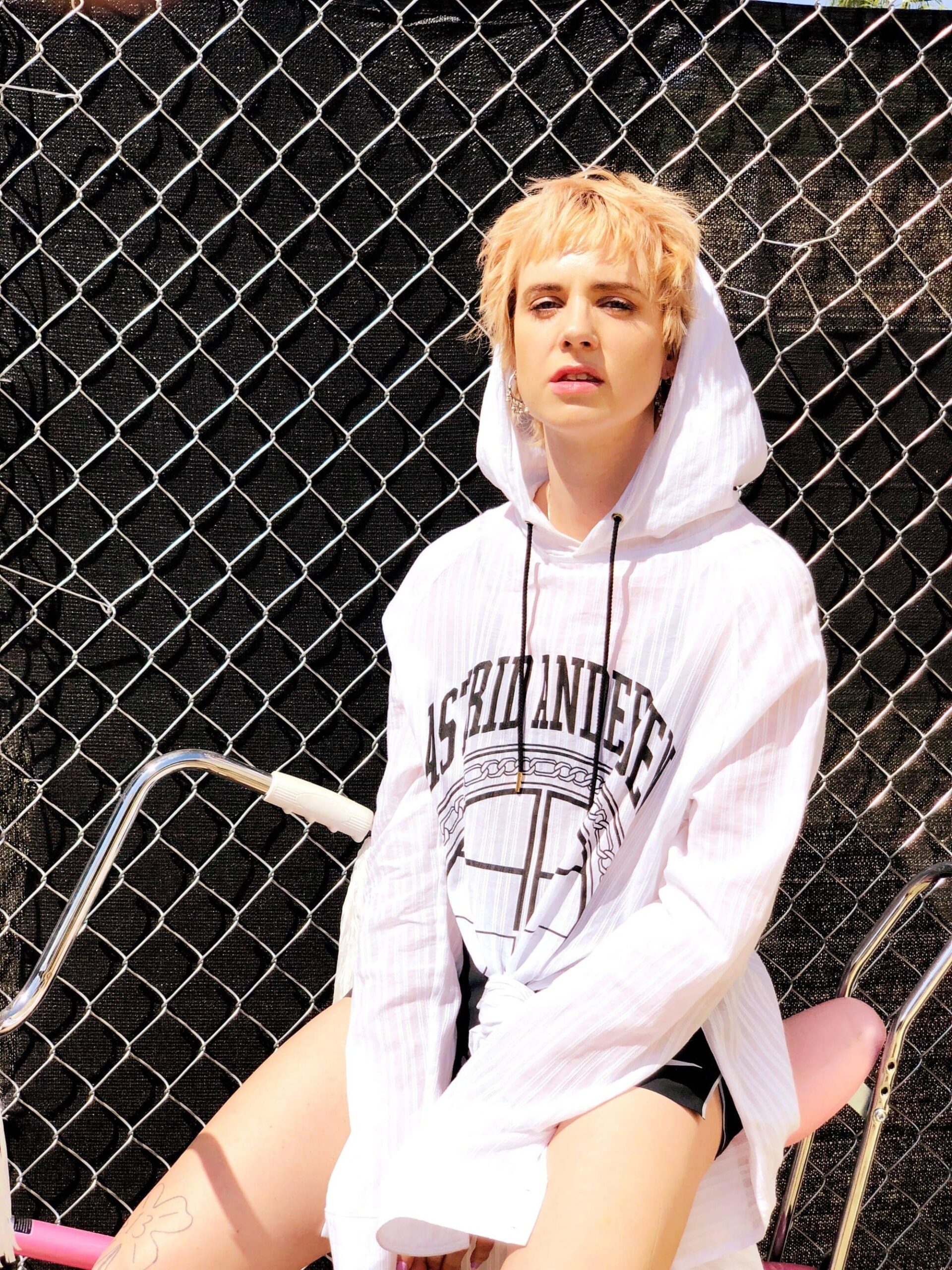 We fell completely and totally in love with MØ during our interview for the NastyGram. And then we fell in love with her again after she crushed her set on the main stage and brought out her pal Charli XCX to remind us all where your favorite pop songs come from.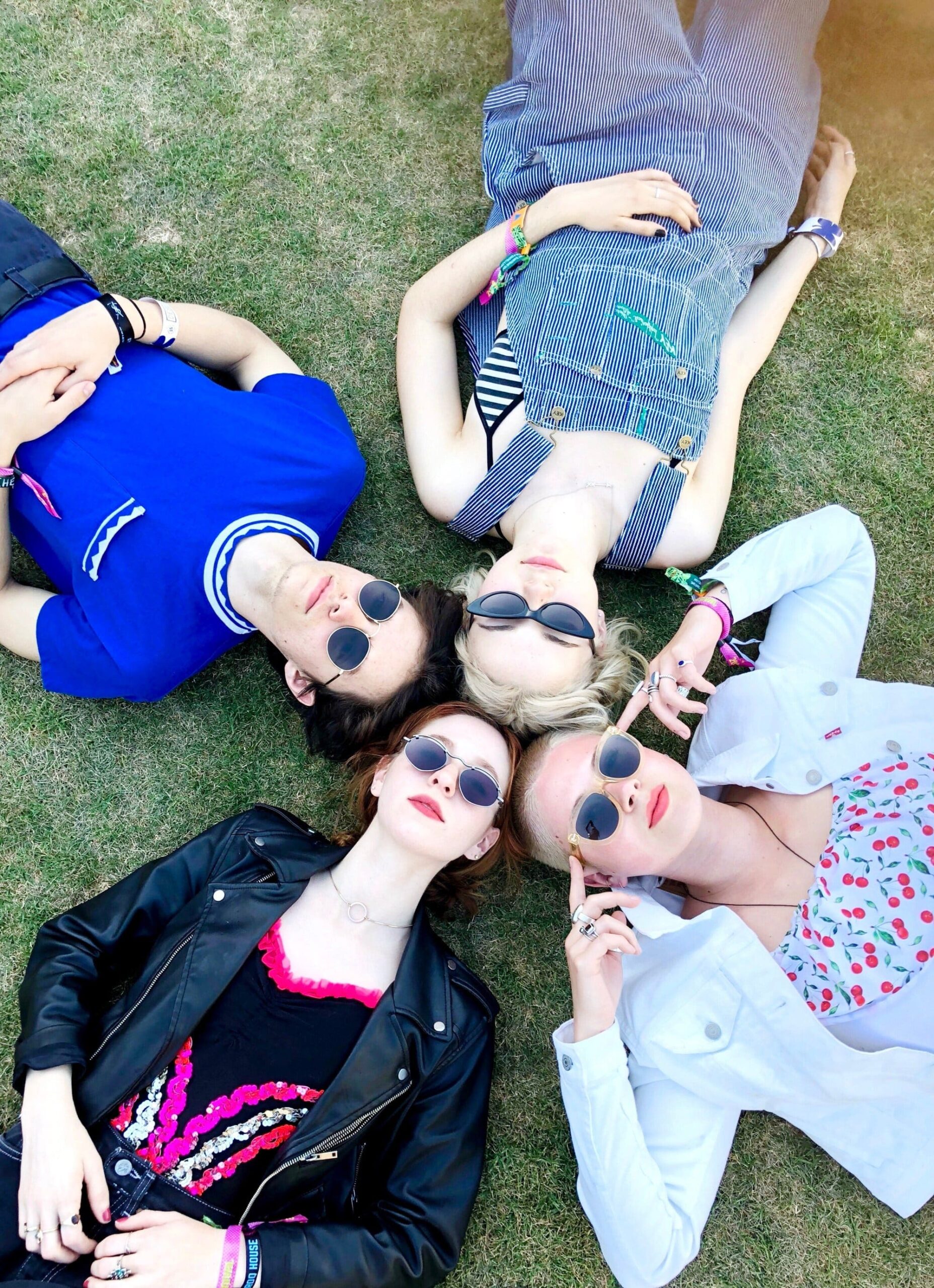 The Regrettes are a true rock'n'roll band of darling high school kids who made their TV debut last year on Conan O'Brien… But they're also old friends of Girlschool, so we were especially amped to see them on the world stage like this. Also, did anyone else catch their billboard on the way into Indio?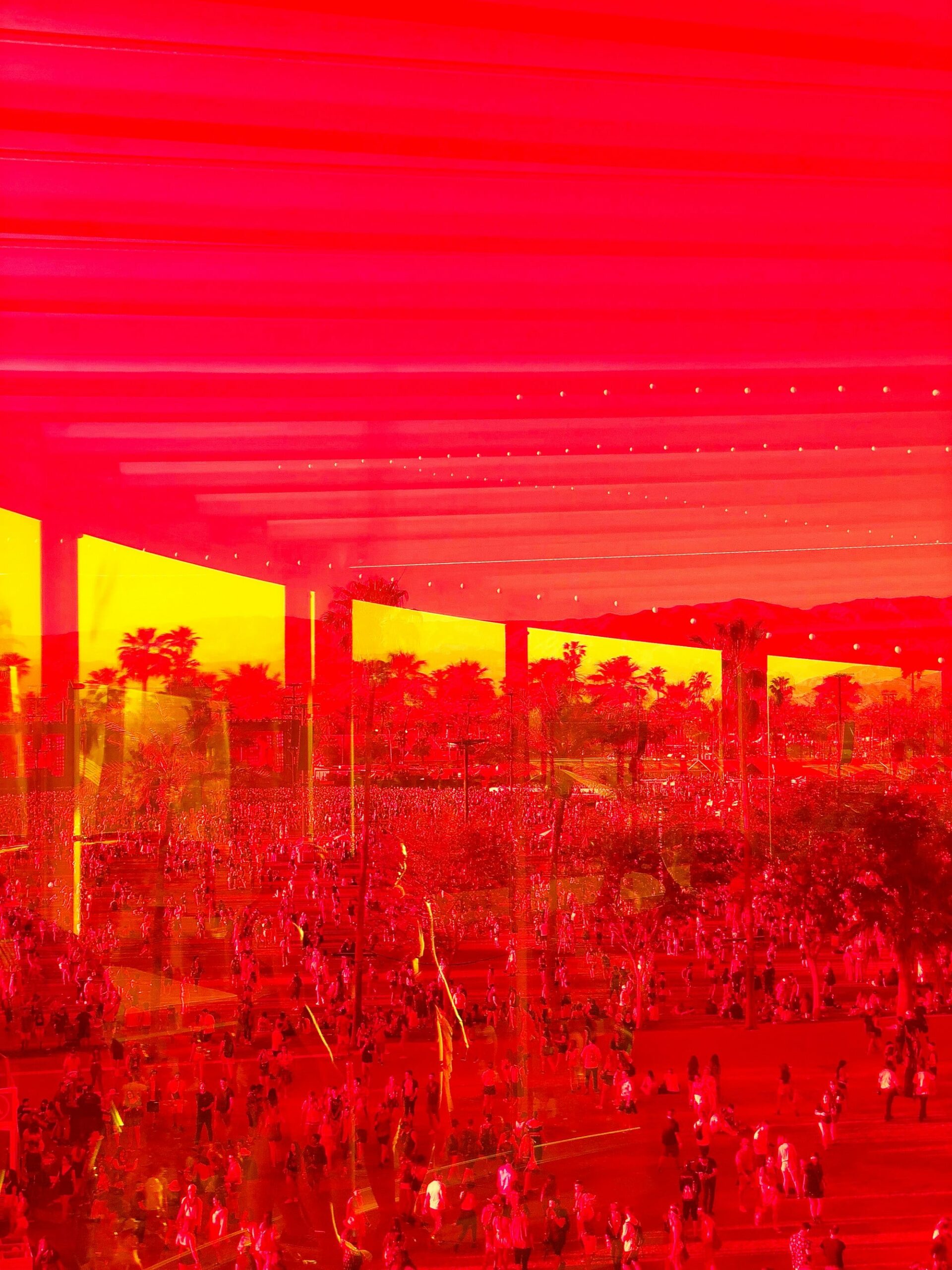 At the heart of the grounds is a permanent installation called SPECTRA, by a group called New Substance. Spectra is a transparent, enclosed structure whose window colors are oriented to match the path of the sun, and change as you ascend the ramp to the top. From there, you can see the entire grounds stretching away from you. It's a beautiful and air-conditioned respite from the insanity below, and well worth the wait in line.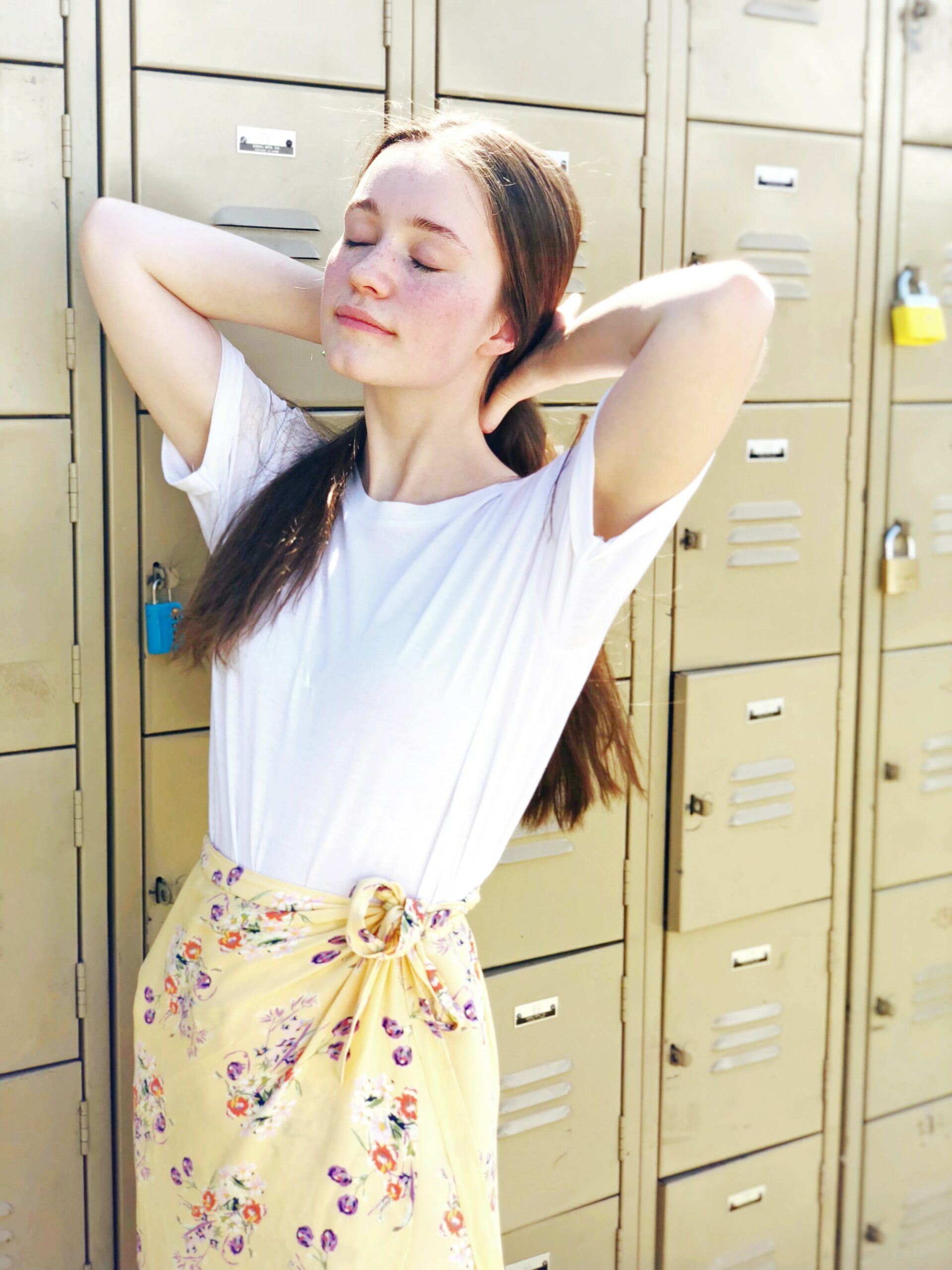 Sweet, sweet Sigrid! Her music is great, yes. And in person, she feels like that downhome child of wildflowers and grass and clouds you might find flitting across a Swiss mountaintop in the classic book Heidi. But when you point a camera at her, or watch her onstage, she morphs into this creature with composed, understated, and focused power. Keep your eye on that one.
Two words to describe Marian Hill: Leather. Lingerie. Do you need to know more?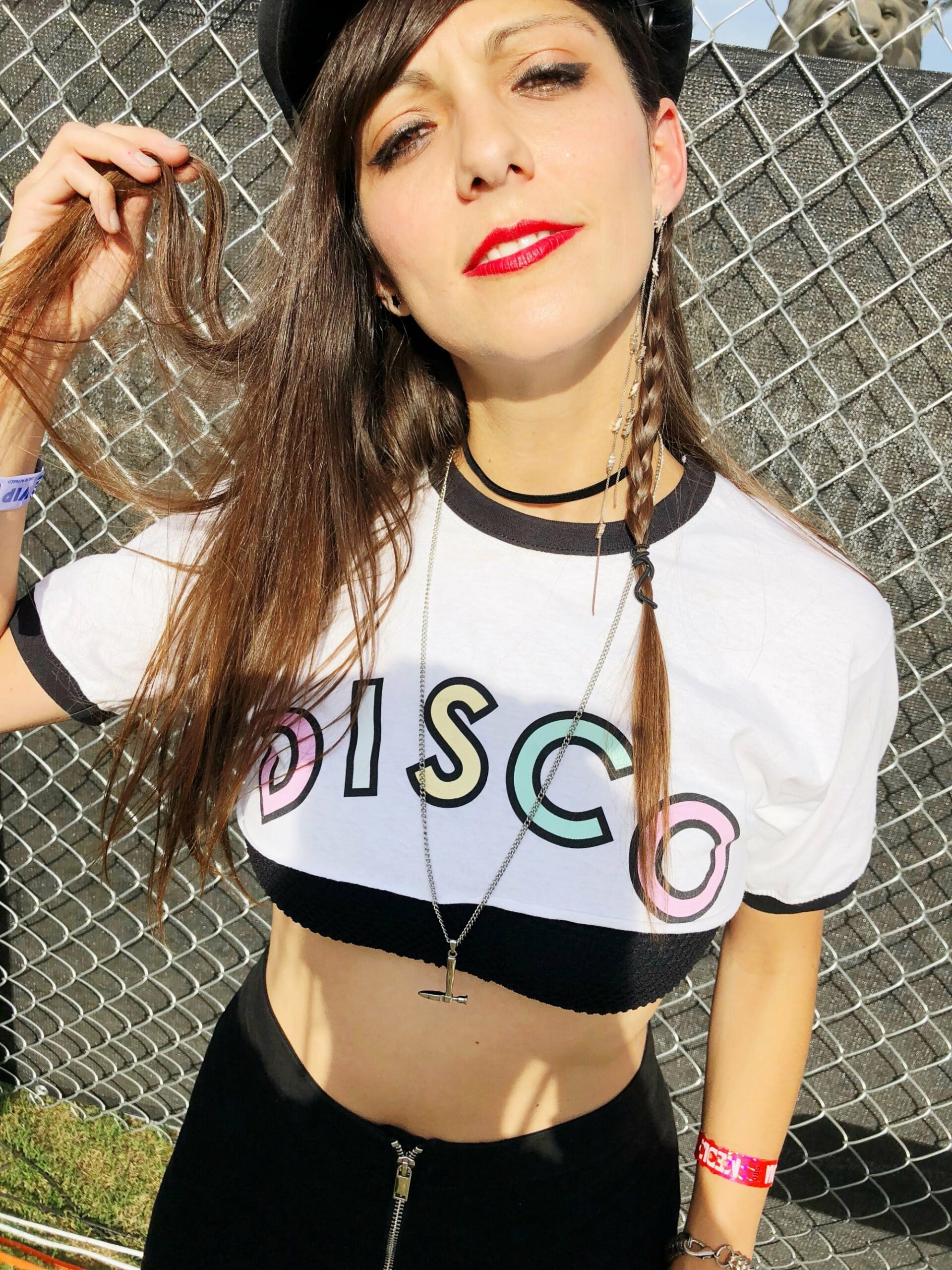 Here's our killer photographer, Maria Jose Govea. She's a legend among music photographers, and one of my favorite humans, but I really, urgently need you to know that she took and edited all these unbelievable portraits on her iPhone X. That's how good she is. Also, how cute is she in that DISCO top?
There has been much ink spilled about Beychella. I mean, did anyone else even perform? We're kidding; of course there were many stand-out moments (Ibeyi, Kali Uchis, Cardi B, HAIM, and Sigrid, to name a few) but Queen Bey broke Coachella, the internet, and made history, and we'd be remiss if we didn't join the chorus of supplicants at the throne of the queen. Also, for anyone caught up in Nailgate, the mystery has been solved! She did not actually change her nail color during her set. But I really love that we all believe in Bey's magic enough to think that she did.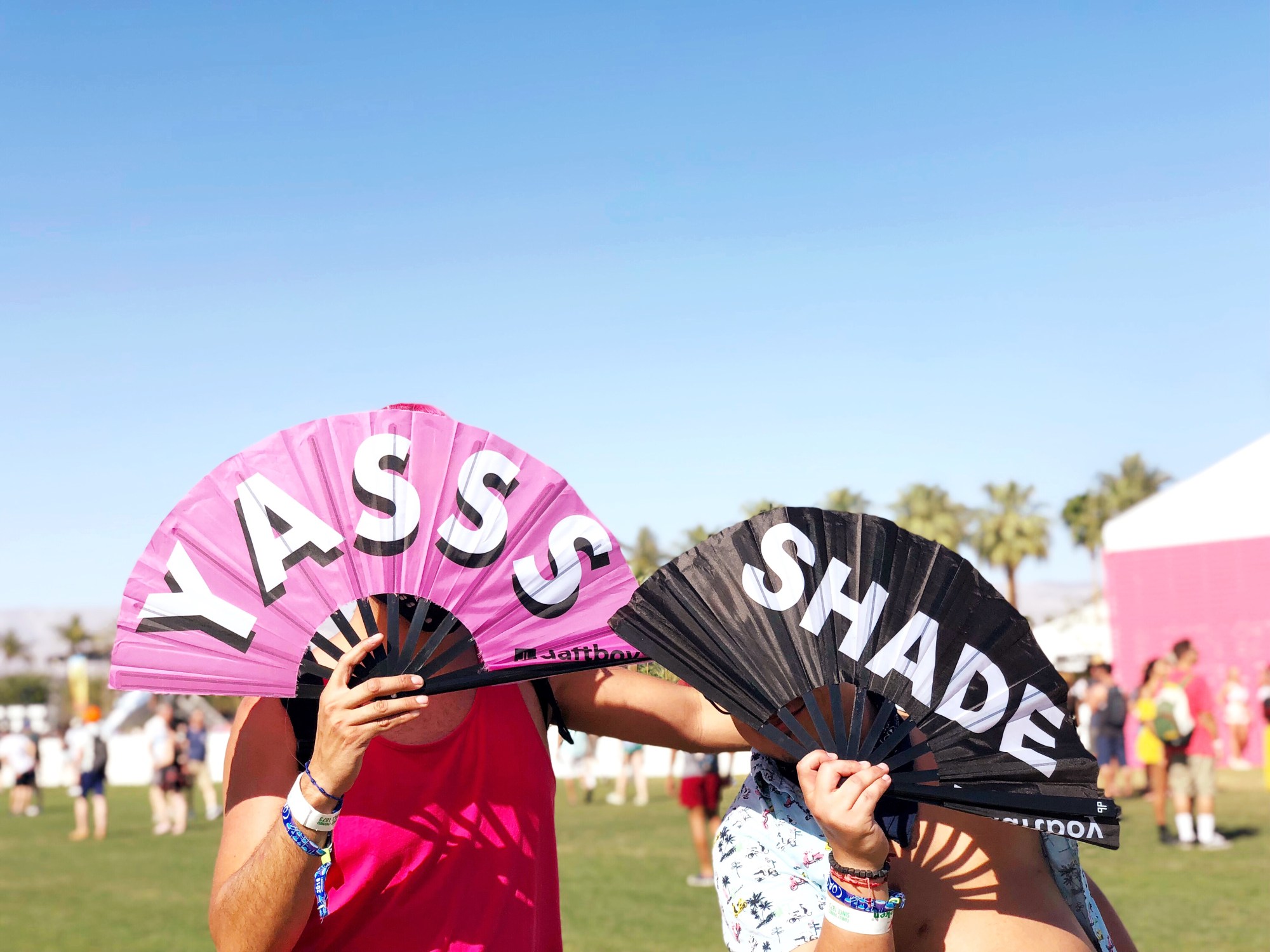 Now it's time to drink a gallon of water and sleep for a week. For everyone heading out for Weekend 2, here's some street style inspiration for you from this electric flower goddess: