After Party Vintage Crop Out Top, After Party Vintage At Ease Pants
Out of the crop of the multi-hyphen generation comes Kenya Kinski-Jones, the model and animal rights activist we're keeping tabs on. From the start, Kenya was meant to be a model. After a run in on a shoot with fashion photographer Bruce Weber, her modeling career took off–starting with Vogue Spain (yep, really). Since then, you've probably seen her face in Stella McCartney's POP campaign or walking for the Chanel Pre-Fall show. And when she's not full-time modeling? She's an animal rights activist, working closely with Last Chance for Animals. We sat down with the babe to talk all things modeling, her love for animals, and some much-needed advice.
You've worked closely with animal rights and environmental conservation efforts–what inspired you to get involved?
I grew up with a lot of animals–we had 8 dogs, 5 cats, and my 2 horses who were stabled in Burbank. My mom is a huge animal lover. She taught me a lot about the treatment of animals- having compassion, patience, and a gentleness. So animals were a central part of my growth during childhood. When I was 8 years old, I became a vegetarian. Animals are so pure and I think we as humans very much take advantage of their vulnerability, which says a lot about us as a species. To be their voice and protection has always been a calling. I want to work towards someday having an organization and sanctuary farm of my own for animals rescued from slaughterhouses.
Tell us about your work with Last Chance for Animals and animal advocacy.
The organization was founded by Chris DeRose, who is a true hero! He risked his life for these causes through investigation for many years. Back when we first made a connection, I was looking for an organization that really had an effective approach to animal rights because some organizations are a little bit iffy–you don't really know if they're truly having an effect on the issues at hand. LCA is the real deal. I'm very proud to be able to do anything with them and to get to learn from them. They're an amazing team of real, dedicated activists and they walk the talk.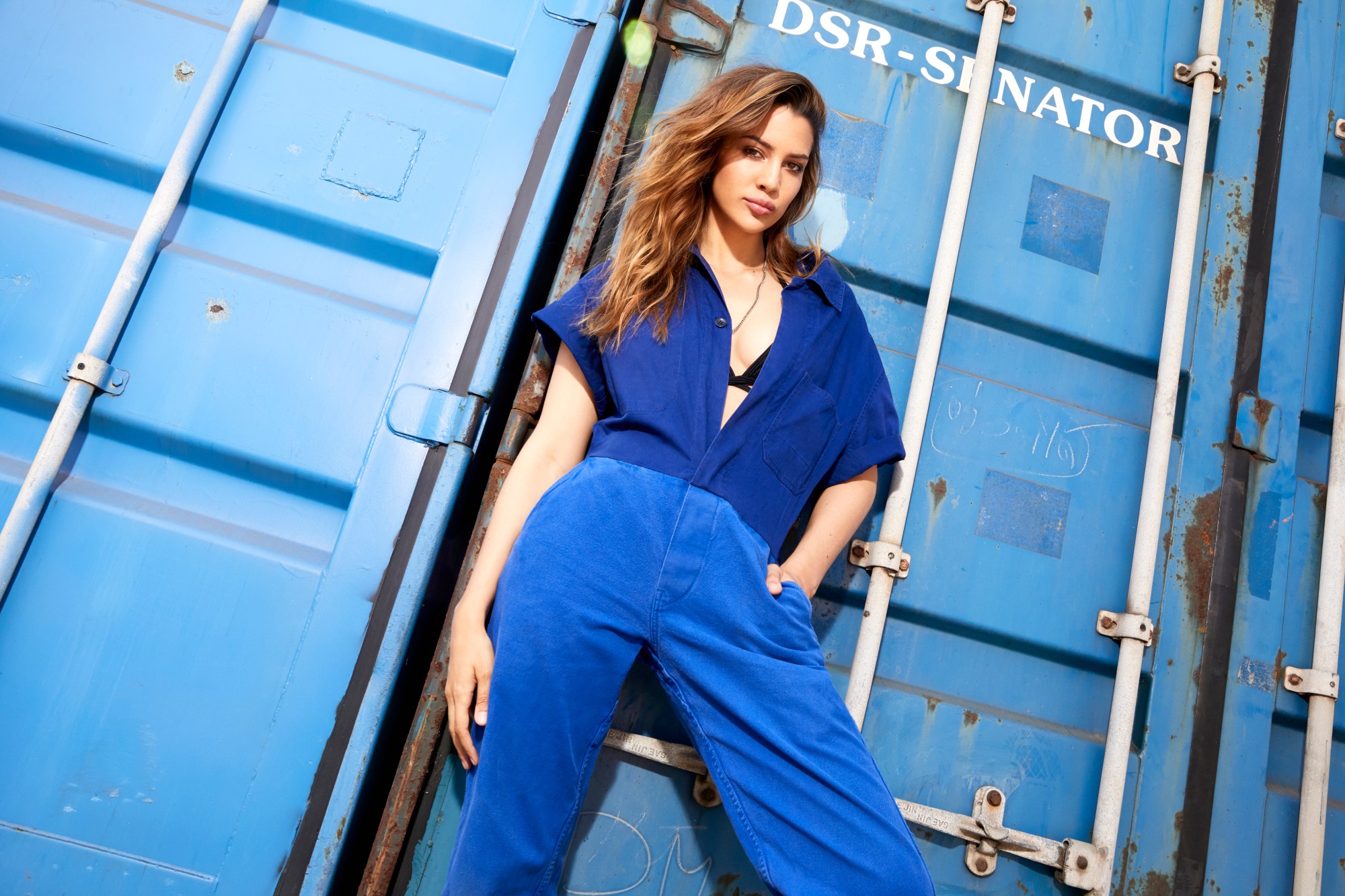 After Party Vintage Boiler Room Jumpsuit
How did modeling begin for you?
It started with my mom encouraging me to do it in high school. I did my very first shoot for Vogue Spain and was inspired by the whole process of it. Then I began college and worked the jobs that didn't interfere with my classes. When I graduated I could finally take the job on full time. I moved to New York, got my first apartment, and have been able to travel to some incredible places and work with such special, talented individuals which I'm very grateful for.
Did you always know you wanted to model?
I always had an interest in fashion and the creative process behind it. There's so much that goes into that moment captured in a photograph–the whole crew contributing their talent, passion, and energy to create this one magical moment is so cool. So maybe somewhere all along I knew it was something I was going to get into.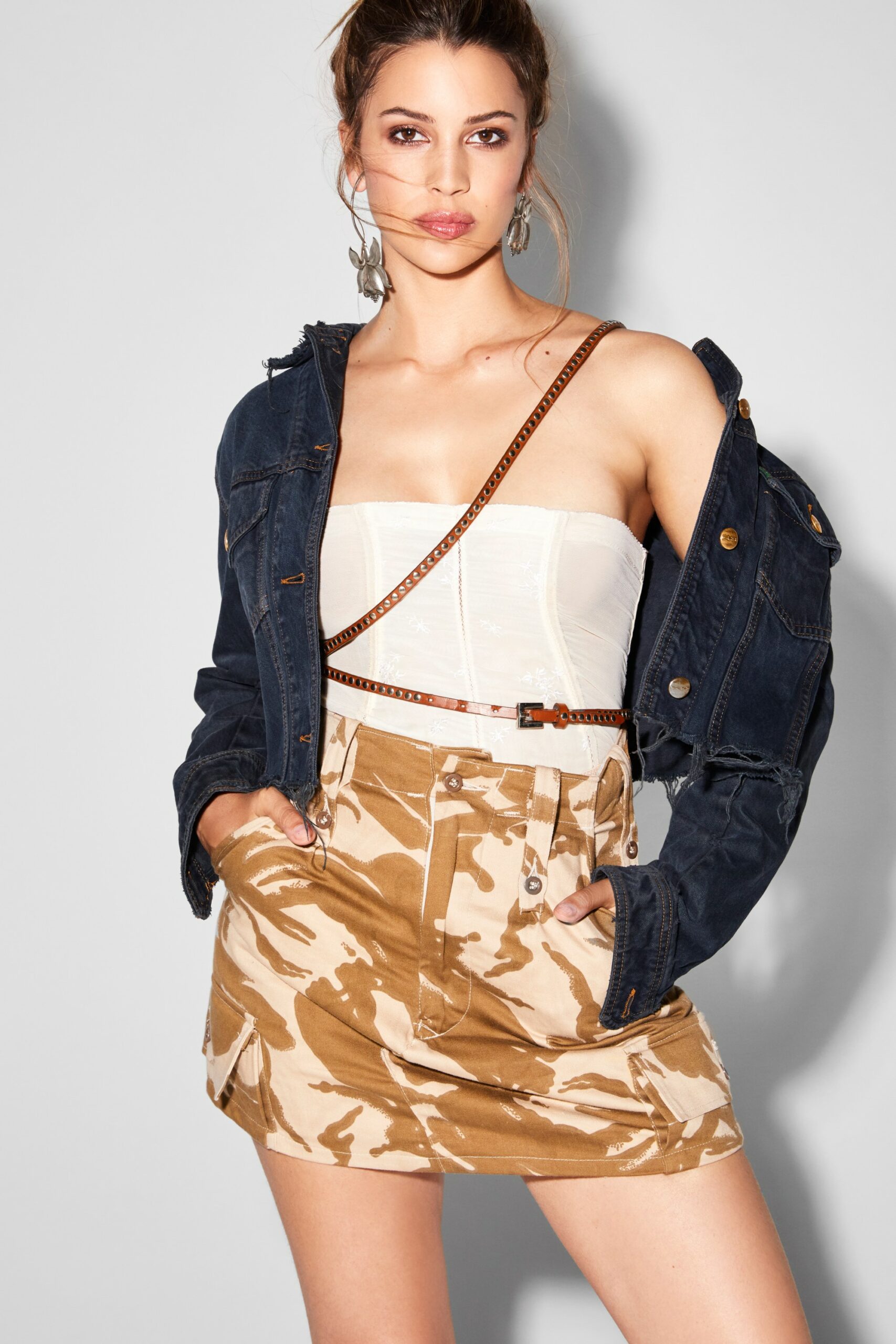 After Party Vintage Short Notice Jacket, After Party Vintage Army Brat Skirt
Most fun modeling experience?
My dream–I went to Paris to walk for Chanel in their Metiers D'art show. That was such a dream come true for me, I don't even have the words to describe what that meant to me.
Your style in three words?
Comfortable, effortless, and classic.
Favorite trend?
I love pairing feminine and masculine pieces, like pairing Nike's with a sundress–I'm always attracted to that the most in a look.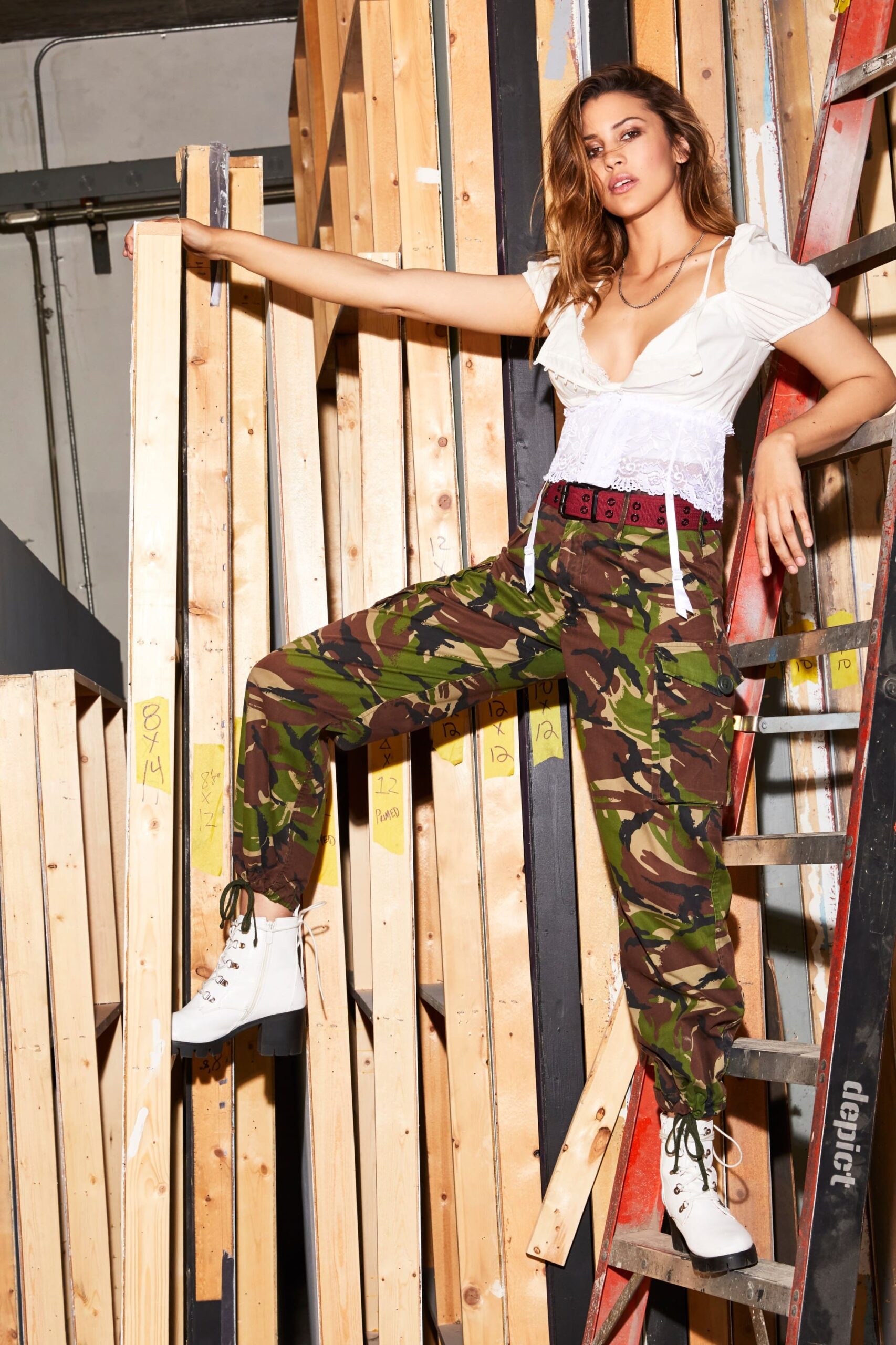 After Party Vintage About Face Pants
And the most embarrassing?
I used to have those huge feather earrings–it was kind of cool but really random.
Dream collaboration, past or present?
I've worked with Stella McCartney for the POP fragrance campaign and the lingerie and swim campaigns. She's always been a major idol to me and I deeply value our relationship. She is truly the pioneer of conscious high fashion. Stella is making a change in the world for animals and the environment, which the rest of the fashion world is now following and taking note of. It's very exciting and beautiful. I very much look up to her and would love to work with her and learn from her in that way behind the scenes.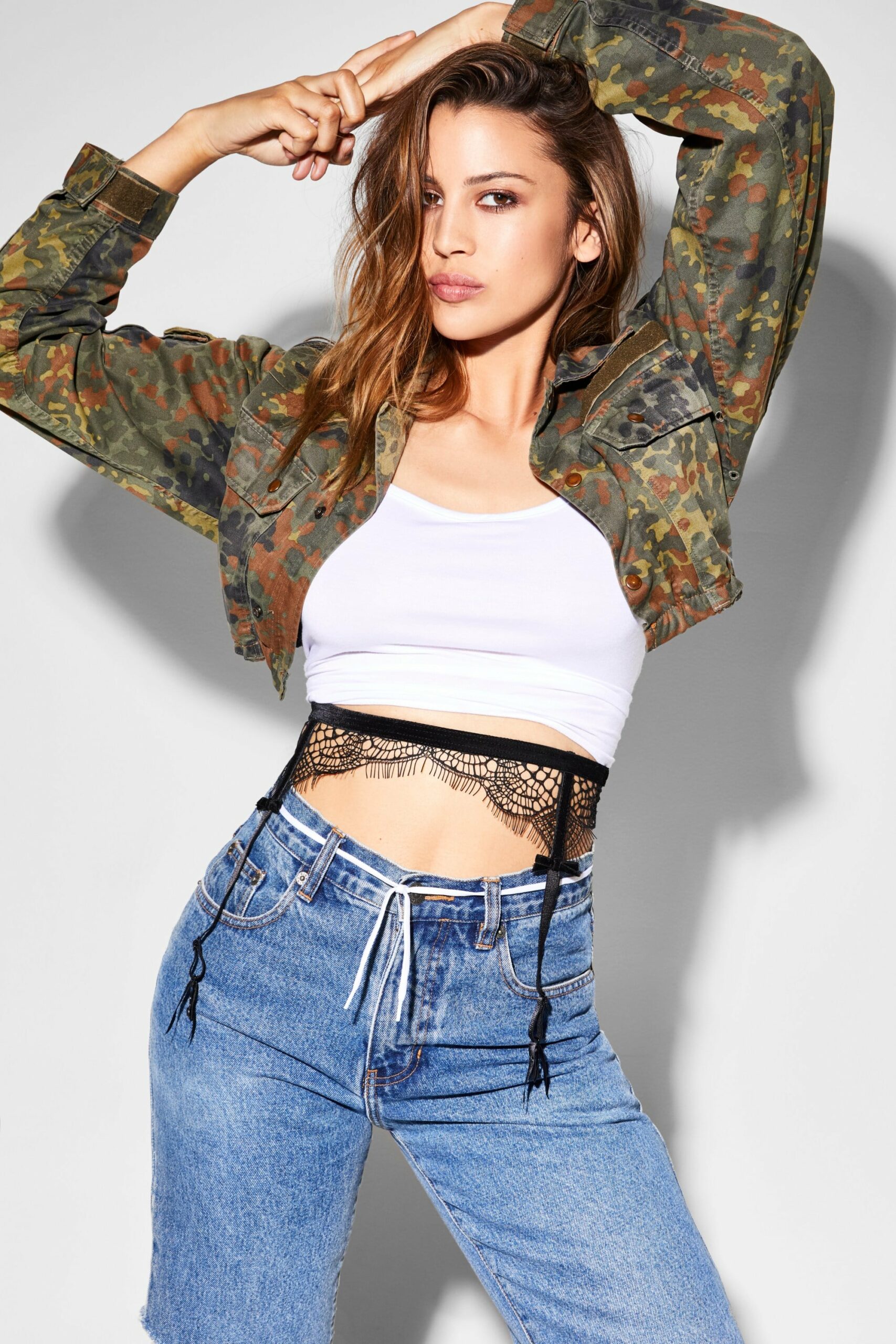 After Party Vintage On Duty Camo Jacket, After Party Vintage Raw Deal Shorts
Who inspires you?
My family. I have a big family and everyone is really different. I'm the youngest of my siblings and I feel very lucky to have grown up looking up to my six sisters and two brothers. They're kind, conscious, smart, hilarious individuals who I adore. I really look up to them.
What's next for you?
I'm just taking it day by day! We'll see!
What is your must-have piece from After Party Vintage?
So hard to choose one thing, this whole collection is so good! I'm obsessed with the cropped black denim jacket- it's the perfect fit and you can basically wear it with anything. I also love the camo pants with the baby doll linen white top and white boot for summer.
Shop our latest drop of After Party vintage right here.