Throughout time, we've counted on a small number of community leaders to push things forward, break perceptions, and bring change. And ladies, the past two years have been pivotal. We've seen–and struggled with, and spoken out against, and called shit out on–issues that have been pressing, and still continue to press, womenkind. It's change that we want to champion throughout this month, while celebrating those who are propelling us into a far better future. We're focusing on what matters to us most, right now: groundbreaking, culture-shifting, era-defying, and straight up goals women.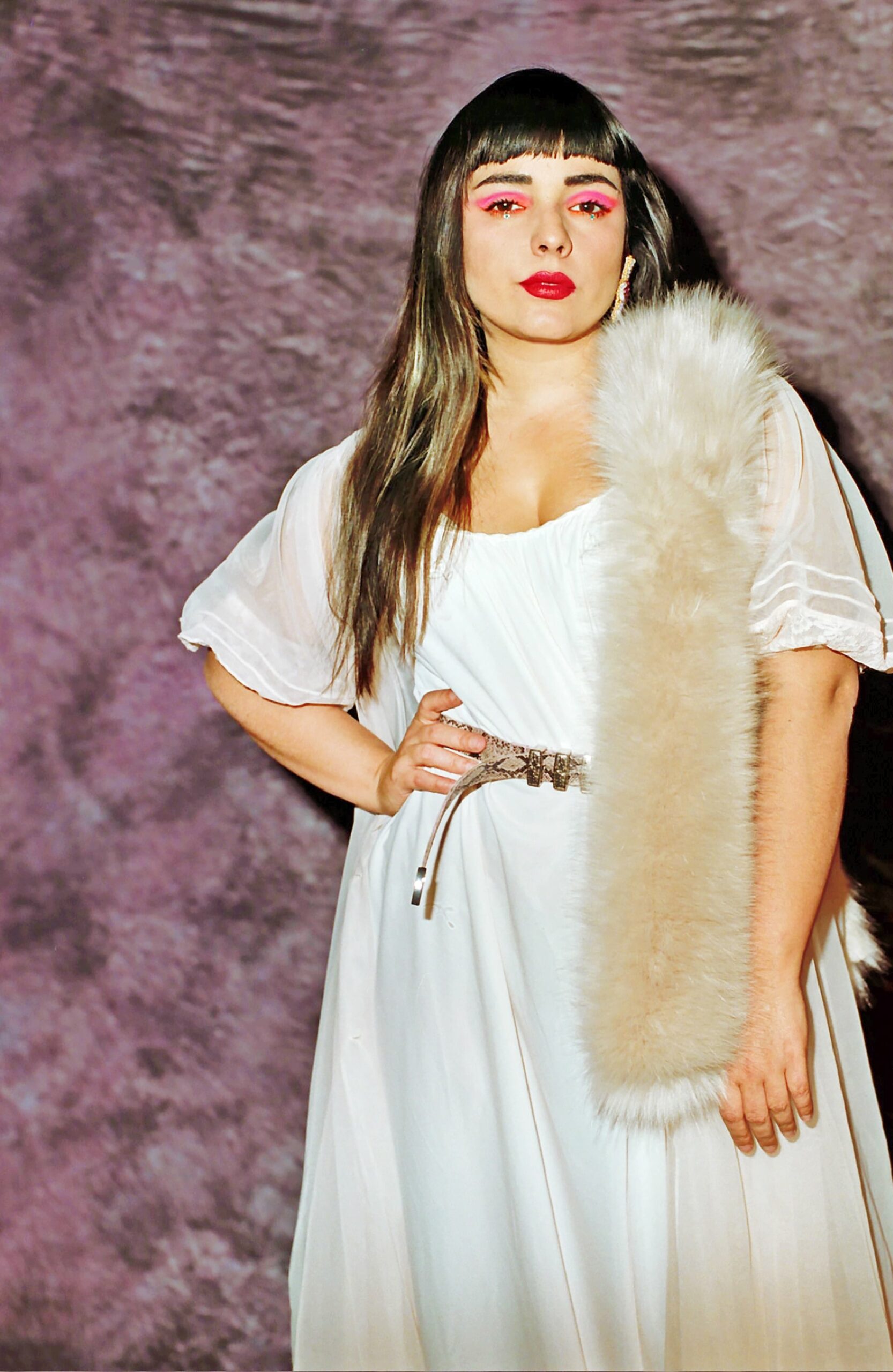 Photos by Maya Fuhr
Queue up Jarina De Marco's magical electronic sounds—the visionary is on everyone's radar. The Mad Decent-signed Brazilian-Dominican singer, songwriter, and producer *catches breath* marries her political advocacy with dancefloor-ready beats. The result—powerful bilingual lyrics paired with genre-bending melodies. The rising star uses her music for political advocacy—she released "Release the Hounds" to support activists against the Dakota pipeline, catchy feminist anthems like "Tigre" and attends a multitude of benefits for women and youth's rights. Jarina epitomizes the diverse, politically-charged music of the future. We sat down with the pop star to talk all things music, changes in the industry, and female empowerment.
You have a rich cultural background, lived in a lot of different places and can sing in 4 different languages—how does all of this inspire your music?
I love making multilingual songs that can bring the listener into different cultural realms. I'm also very influenced by Dominican and Brazilian folkloric rhythms and nursery rhymes. I find myself revisiting childhood musical memories and weaving those in.
What was it like growing up with touring parents?
It was all very exciting. Lots of traveling, meeting all kinds of artists, musicians, stagehands, the whole touring culture. When I started composing songs, I would do a song during their set with my dad at the guitar. It was a wonderful time in our lives.
What changes do you want to see and make in the music industry?
I really want to see more female producers in the game. When young girls express interest in music they are usually handed a microphone to be singers or introduced to "feminine" instruments, whatever that means. They aren't encouraged to get curious about production, music software, or gear along with their instrumental development. I love working with women in all of the creative aspects of being an artist. I really want to see a generation of badass females producers come up and fuck shit up.
"STFU" stood out to me as a super playful but really powerful video and song. What was the inspiration behind it?
It's about the no-fucks-given mentality. It's the moment you stop looking for validation and acceptance for you are. I remember that moment it dawned on me and it was so freeing. STFU is meant to empower the listener and remind them to stop looking for fucks to give and be who they want to be.
Why is female empowerment so important right now?
I feel like it's always been important. I've been lucky to have been raised a strong woman who came from a line of matriarchs. The world desperately needs more feminine energy in places of power. I'd like to see us have a go at running earth.
Who are your musical inspirations?
My parents, Irka Mateo, and Tadeu De Marco. They had a Brazilian/Dominican fusion band that slayed. My influences range from Billie Holiday, Nina Simone, Caetano Veloso, and Bjork. Janet Jackson, Esthero, Erykah Badu, Portishead, Bulgarian choir music…the list is infinite and always growing.
We hear you have some benefits coming up—tell us about them!
I just performed for Solidarity for Sanctuary on the 31st, helping raise funds for undocumented youth which we need now more than ever. I'm performing in NYC May 5th at the Brooklyn Museum, for the Radical Women of Latin American exhibit.
What's next for you?
More videos, an EP, and more shows coming your way.