Throughout time, we've counted on a small number of community leaders to push things forward, break perceptions, and bring change. And ladies, the past two years have been pivotal. We've seen–and struggled with, and spoken out against, and called shit out on–issues that have been pressing, and still continue to press, womenkind. It's change that we want to champion throughout this month, while celebrating those who are propelling us into a far better future. So throughout March, we are focusing what matters to us most, right now: groundbreaking, culture-shifting, era-defying, and straight up goals women.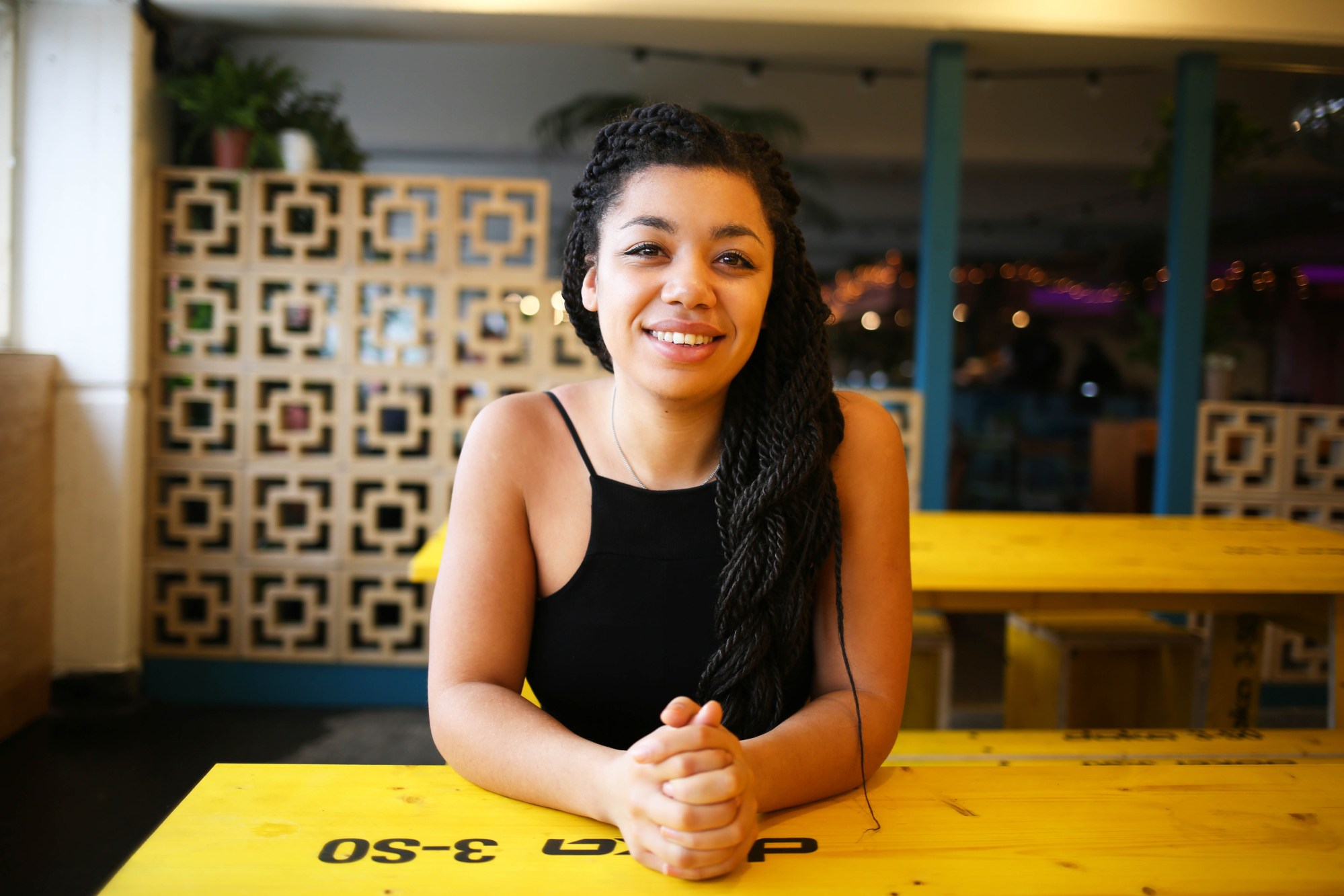 If you Google Charlie Brinkhurst-Cuff, you'd see the many, many articles the freelance journalist has written for various impressive publications, of which are usually about feminism, social politics, and race. Charlie is the weekend editor for Dazed, a contributing writer for VICE, the Guardian, the Financial Times, she has her own column with i newspaper, and in 2017, she won the Georgina Henry Award for Innovation in Journalism. Charlie is also (yes—there's MORE) the deputy editor of gal-dem magazine, which she won the award on behalf of. gal-dem is an online and printed publication written by women and non-binary people of colour. Here, they're given a platform where they can reflect their opinions, their racial issues, and showcase their many talents and interests, in the hopes to broaden mainstream media's limited space for diversity and to provide other women of colour with a representation they could identify with.
So, to put it simply, Charlie is fully kicking ass in the journalism world. Other than managing to carve out a space for herself in an industry which hasn't always been so welcoming to a woman of color from a working-class background, she's also doing her utmost to provide other minorities with a voice (KICK ASS). We catch up to speak about the successes of gal-dem, the complexities of diversity, and the importance of championing other women.
What sparked the creation of gal-dem?
Liv Little, who is the founder of gal-dem, was in her second year of University in 2016, and she was feeling quite isolated because she didn't have any women of color friends, it was quite a white university. So, she started reaching out to a network of young women of color and thinking of ways she could create that community around her essentially, and she settled on the idea of a magazine, because, like many other women of color growing up in the UK in the nineties, she recognized that there was a problem with diversity in the media. I came on board early on. They had read a few of my articles online and they reached out to me and were like, oh you know, would you like to be a part of this? And it was something I had been waiting for, as a young journalist I was already well aware of the issues we were facing and wanted to help, so that's why I got on board.
Yeah.  Mainstream media is still very made up of white, middle-class men today. Do you think times are changing? Do you see any progression?
It depends on diversity in what sense. There is more dialogue around the lack of ethnic diversity in the media, but when we're talking about dialogue around the lack of disabled people in the media, the lack of elderly people in the media—there is still a lot of work to be done, not just in terms of dialogue but obviously in terms of actually seeing people being represented. Afua Hirsh's debut novel BRIT(ish), she doesn't really want to settle until media reflects society as a whole. At the moment, the latest figures show diversity in the media is still a problem. 94% of journalists are white, 55% of them are male, the majority of them went to private schools, I think it was like 51%. There are issues to do with class, race, gender, and so on and so forth. In my short time of four years or whatever it's been in being in this industry, I haven't seen that much physical change, the only change I have seen is that we are having more conversations about it, which is obviously the first step. But yeah, more needs to be done, which is why we're going to keep on working hard at gal-dem to try and push against that.
I think it's interesting how gal-dem isn't solely about discussing race and interviewing only women of color. It's inclusive to all. Your aim is to provide perspectives from women of color in order to take control of your own narratives, to dismiss any stereotypes that are present in the media. This was in part due to noticing there were many articles written by people of color which were mostly discussions about their heritage. Can you talk more about this?
When we started, we were very clear that we didn't want to pigeonhole ourselves and say that we could only write about race, because obviously, women of color have lots of other interests, and they have written about so many different things. One thing I will say is that, because of the society we live in, the majority of the pitches that we do get at gal-dem do touch on issues of identity as a race, even though some of them don't as well, but that's because that's our limited experience, and it is really hard to separate your life from your other interests when both of them are something you go through every single day in some cases, so like, we will have an article about craft beer say, that will talk about the fact that there are not a lot of black women in the craft beer scene and how we need to change that, but then, you know, another day we might have an article that's more general that's about mental health. What we really want to push essentially is that the content we produce should be read by everyone, we're not a magazine written by women of color for women of color, we are a magazine written by women and non-binary people of color and for everyone. That's the main thing we want to be taken away.
Personally, is there a part of the magazine, whether it's a person you've interviewed, or an event—I know you guys do really cool events—which you're really proud of?
Yeah, so I'd day there are two things, the first is a V&A event which took place in 2016 which was called "historic" by the Guardian. That meant a lot. We managed to get 4,000 mainly people of color through the doors, they hit their diversity quota for the year in that night, and it was just a brilliant celebration of everything that we've achieved so far in that 1 year we had been going for at that point. And then secondly, on a more personal note, I interviewed Corinee Bailey Rae for the latest issue of gal-dem.  She's a massive hero of mine. She's obviously a singer, but also a really intelligent, brilliant human being.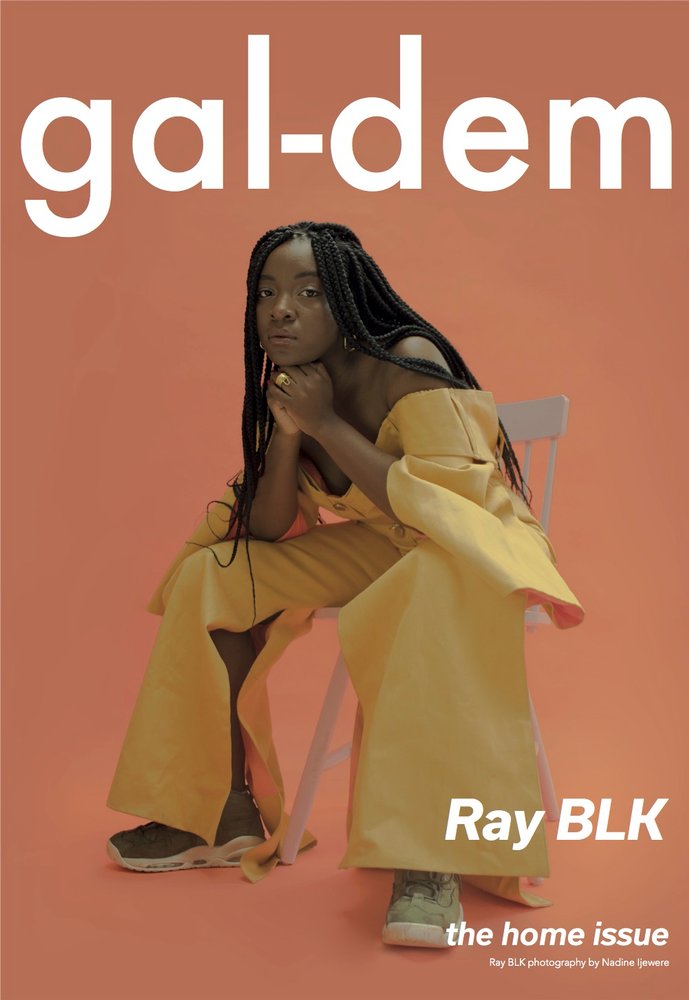 What has been the biggest challenge you've had to overcome with creating gal-dem?
I think the biggest challenge has been the movement from what was essentially a very tiny start up collective into something much bigger, and how we go about making ourselves into a sustainable business against the face of a society which is not necessarily going to lend us a massive helping hand in that. We don't have the connections that wealthy white people do in the UK, and we've had to make a start of everything ourselves, so yeah, it's basically in terms of money, where do you go to start up a business when you're a young woman of color in the UK who doesn't come from a wealthy background? It's a question we are still trying to answer.
What does you day to day usually look like? I'm guessing it's pretty different each day?
I'm a freelancer, so when I'm not working on gal-dem stuff, I'm writing for writers at publications and stuff for TV, the radio. With gal-dem we recently moved into our office space. I go there a couple times a week. Yeah, it really depends, it varies. We might have events in the evenings. We had a beautiful event earlier this week, which was our first ever gal-dem storytelling event. It had about a hundred people in the room in the book club in Shoreditch, telling all sorts of stories. It was a really special evening.
Growing up, who provided inspiration for you, or did you find it difficult to find someone to relate to in the media? Who inspires you today?
Yeah, it was super difficult to find anyone to relate to. I didn't have any role models in the media who looked like me in terms of racial background. I didn't really have any. I was obviously very interested in reading and writing, I was inspired by some novelists like Toni Morrison, and Helen Oyeyemi, who wrote a book called "White is for Witching".  At the moment, my role models are my peers. There are so many amazing women who I am lucky enough to work with, all from this kind of field. They range from Tanya Compas, who is a brilliant youth worker and all-round social media goddess. People like Munroe Bergdorf. There's obviously Liv. Paula Akpan, our social media editor. Kemi Alemoru who is one of the other editors I worked with at Dazed and Confused magazine, she's a brilliant journalist. David Olusoga did an amazing series on Black British Histories. The list goes on and on.
Are there any female artists of any kind who you think deserve more recognition in the media?
I don't think any of the people I know of don't have any recognition, but Tobi Oredein, who is the founder of Black Ballads, she's a really good example of someone who I think is just getting the recognition they deserve. She set up a brilliant website for black women and it's led by prescription models. She's a brilliant business woman and journalist; she's always coming up with original content and pays everyone as well, which is super important. I think she's a good example.
What needs to happen to create more diversity?
I'm not a gate-keeper, but the change has to come from the people who are in power, and that's where the conversations are important. In terms of like practical action, positive action schemes are obviously useful in that way. I think people just having a greater understanding of when they should and shouldn't be taking up certain spaces, that's really important. You know, it's a super complex issue, it's not just to do with race, it's also to do with class and you know, how the fact that there are certain barriers present in society for people from certain backgrounds getting to certain places. Class and race obviously intersect, and there are unique issues for being a black or brown person trying to enter the media industry. The focus needs to be not exclusively on one or exclusively or the other but recognizing all the intersections that can make getting into the media difficult.
Any words of advice for women who want to get to where you are today, to be successful, or heard?
I think just finding your community. I couldn't get to the position where I am without having a really supportive community around me. The internet is obviously really great for that at the moment, especially if you come from a minority background and you may not have grown up or aren't in a place where there are a lot of people like you. You can reach out to people online. That's how gal-dem started, pretty much, all online and it's only been recently that we've managed to translate that into real life.
Yes! Women really should be pushing and supporting each other. That's so important.
Have you heard about the shine theory before? It's about surrounding yourself with powerful, or brilliant other women who will help make you shine and who you can also help bring up, instead of being in this competitive stance.
That's how it should be; we can't really do it alone. That's why gal-dem is so great—there are so many of you. You seem like a really supportive family.
Yeah, it's a very lovely environment to be in.