Throughout time, we've counted on a small number of community leaders to push things forward, break perceptions, and bring change. And ladies, the past two years have been pivotal. We've seen–and struggled with, and spoken out against, and called shit out on–issues that have been pressing, and still continue to press, womenkind. It's change that we want to champion throughout this month, while celebrating those who are propelling us into a far better future. So throughout March, we are focusing what matters to us most, right now: groundbreaking, culture-shifting, era-defying, and straight up goals women.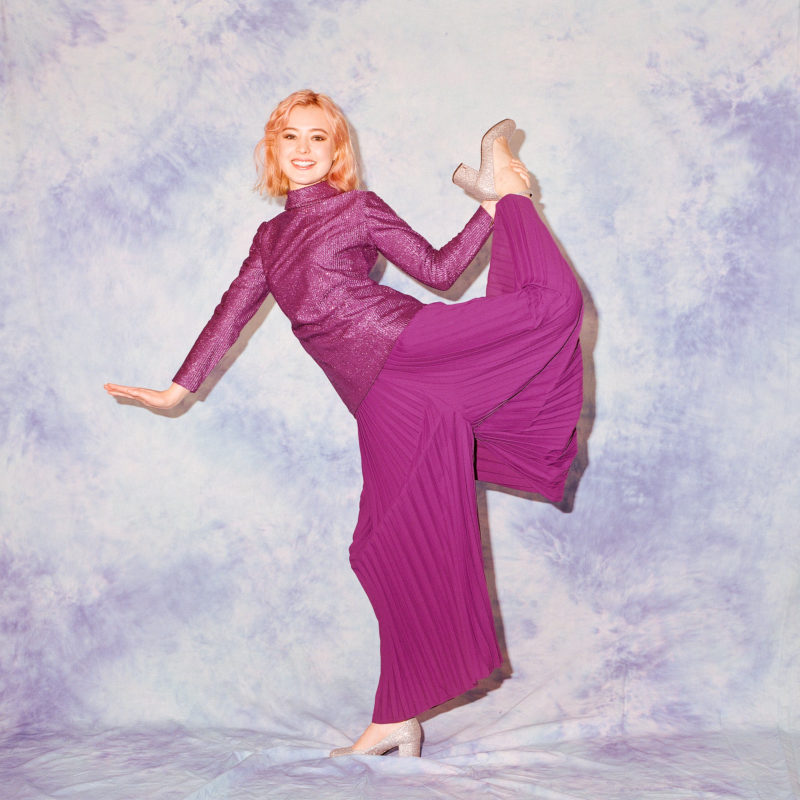 Photos by Maya Fuhr
We all remember "the talk"—the incredibly awkward, detail-lacking sex convo you had in a poor excuse of a sex ed class or with a parent. Eileen Kelly is the girl you wish you had "the talk" with. The New York sex educator is rewriting the dreaded script, leading the change in inclusivity, and building a stronger generation. She's concocted a safe space online to discuss the stuff most of us were never taught—the intricacies of identity, love, dating, and sex. (Ed note: if you haven't checked out her brilliant Safer Sex 101 column for Nasty Galaxy, you need to.) What makes Eileen's work so compelling is her remarkable sense of responsibility—she really really gives a damn. The wise beyond her years one-woman show is giving much-needed TLC to sex education. Plus, she'll give you the best advice you'll ever receive.
You've had a fascinating trajectory—how did you get into sex ed? How did it all begin?
I have always felt a level of comfortability with my body and the way our systems function. In middle school, I was especially fixated on the way my body was changing and couldn't wrap my head around the fact that no one wanted to talk about it. As the people with vulvas in my class started to menstruate, I was overwhelmed by the immense shame and "discreteness" of this natural activity. I remember classmates hiding tampons up their sleeves before using the restroom or gawking at the use of pads and using language such as "gross" and "dirty." I think that was the main launchpad for me. I developed an attunement to what was going on that helped me teach classmates how to insert tampons and talk about our first sexual experiences in a calm manner.
As I grew older, this turned more into a conversation around sexuality. I attended Catholic school my whole adolescence and that has a large influence on the work I do now. I experienced firsthand the negative implications that the lack of sex education or normalized conversation on sexuality and identity can have, and growing up without any female role models that I could turn to forced me to become my own. These experiences motivated me to provide a safe space for sexual dialogue online in order to work against the system I was raised in.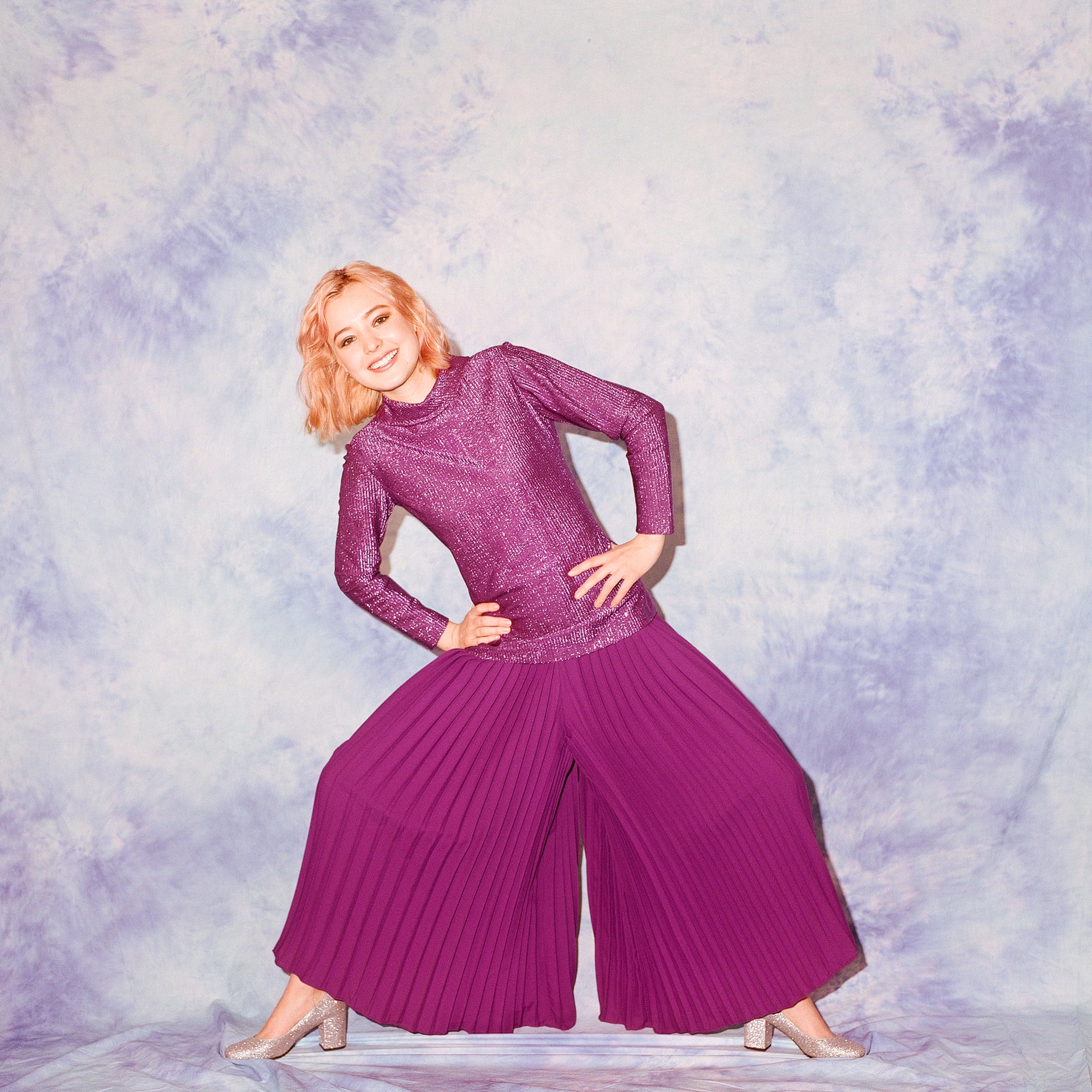 How did Killer and a Sweet Thang begin and what inspired you to start it?
My time in Catholic school really served as the jumping off point for Killer and a Sweet Thang. Watching my classmates experience things that could have been avoided with proper sex education and accessibility pushed me to create the change I wanted to see. High school is a very turbulent time for most people–it's the middle ground between being a kid and an adult. I wanted to create a website or resource for the information that I was so desperately seeking during that age. I decided early on to omit fashion and beauty and instead stick to subjects that don't get as much attention in the media: Identity, Love, Dating, and Sex.
You've led the change in the way women view sex, love, and inclusivity. What changes do you still want to see and make?
I think we still have a long way to go, but I have so much hope! I see a lot of positive changes happening in our society, although there are still many elements of the feminist movement which aren't as inclusive as they should be. I believe that true feminism needs to be supportive of all identities, even ones that are not your own (I actually wrote a piece on this for you guys!) What's most important right now is to continue spreading awareness and knowledge. As I've started working with the transgender community this past year, for example, I realized there's still so much learning left to do. That's really what it comes down to. People are less inclined towards hate when they can relate and understand, and hearing one person's story can make a huge difference on your feelings towards an entire subject.
In the future, I would love to work within the medical field and help teach medical staff how to better communicate with their patients. There is a huge disconnect between language and relating to your patients in a medical setting, especially when it comes to topics around sexuality and sexual preferences. I have a few colleagues who do great work giving seminars to nurses and doctors on how to acknowledge and separate their biases from their patients and as a result, give them better care!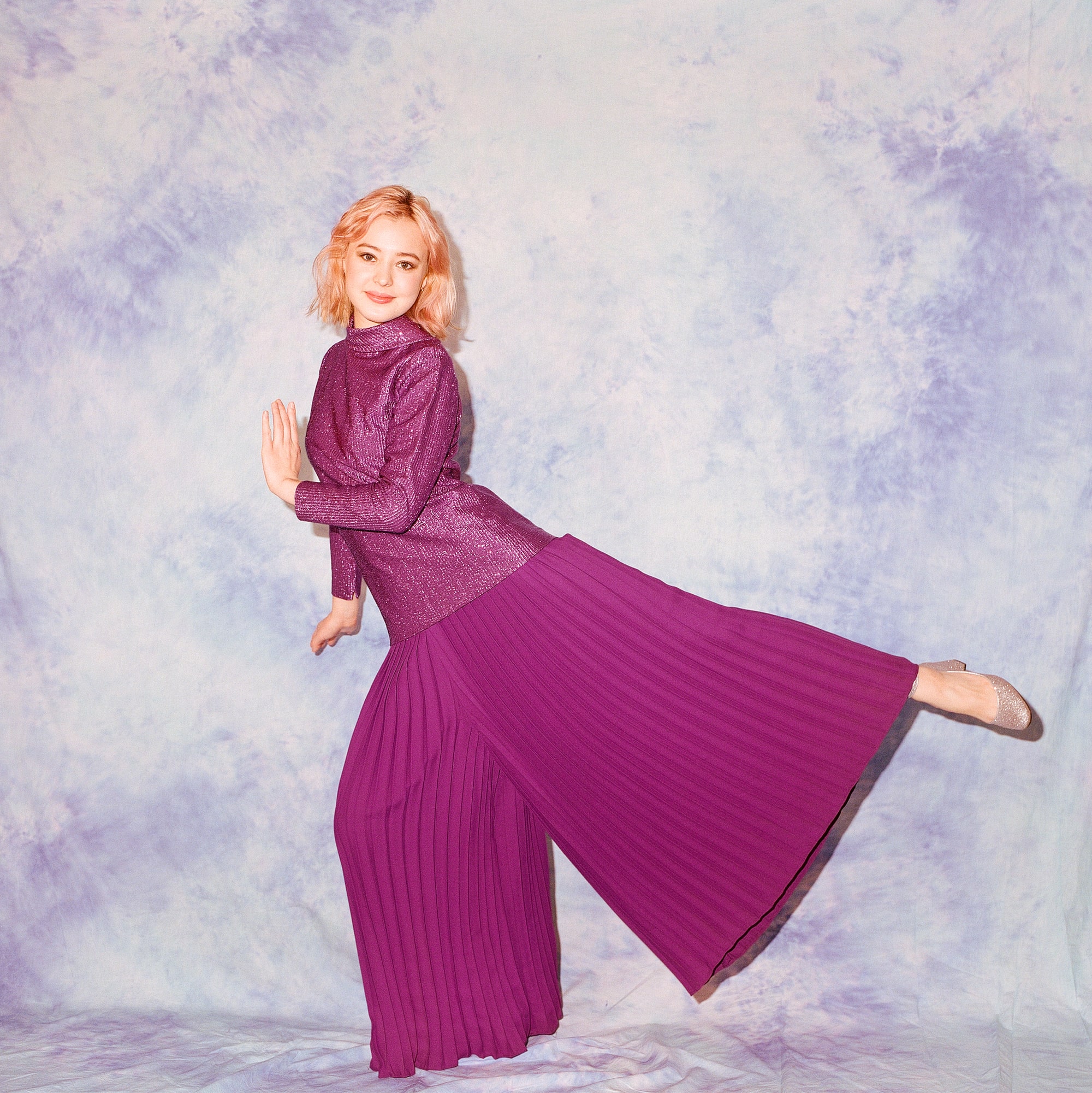 How have you dealt with negative press and trolling that comes with this?
I've been on social media since such a young age that it's become second nature to me. If you have a large following, especially one that's paying attention because of more "controversial" content, there will always be trolls. I'm fortunate that at this point in my career I receive more positive comments than negative; having the opportunity to speak at institutions like Columbia University and collaborate with companies like Vice have legitimized the work I'm doing in the eyes of many people, and that in turn has minimized a lot of the hate I receive online.
You give a ton of advice daily–what's the best advice you've ever received?
"Trust the process, for what is meant to happen will." I think in our current society, since we're constantly being bombarded with everyone's accomplishments on social media, it is very easy to get down on yourself that you aren't doing enough. However, when I think about the people that I believe to be doing great work, or are generally super successful, the numbers aren't actually as high. This information is more accessible now because of platforms such as Instagram, Snapchat, etc., so it's important to take a breath, trust that your life is going at its own pace, and that that's okay. As long as you are focused, hardworking, and happy, everything is going to be great.
What are you most excited about for the future?
I'm excited to see where my career takes me! I have so many ideas on how to build out the community I've developed online into the "real world". We just had our first in-person event last month (a self-defense seminar in New York City); the class went really well and we're actually considering it as a monthly event. It was so cool to meet our readership and carve out a support group where everyone could get to know each other, exchange contact information, and hopefully build lasting relationships.
Why do you think celebrating women is important right now?
This is such an important topic to discuss right now; when celebrating people who identify as female, it's important to recognize all people who fall into the category, which is why we should use "womxn" in an effort to be as inclusive as possible and not just refer to cis-gender "women". The x allows space for individuals whose identities are fluid and may not fit into the binary model (such as trans women, which is crucial for this movement).
In light of everything that has been going on with the #MeToo Movement, I think womxn have taken a big leap recently in ousting their oppressors, which takes great courage and strength. I think all womxn can use as much support and celebration as possible! I want to make the distinction that by celebrating womxn, that absolutely does mean we are disregarding men. Every womxn deserves to be listened to and cheered on for the changes we are making.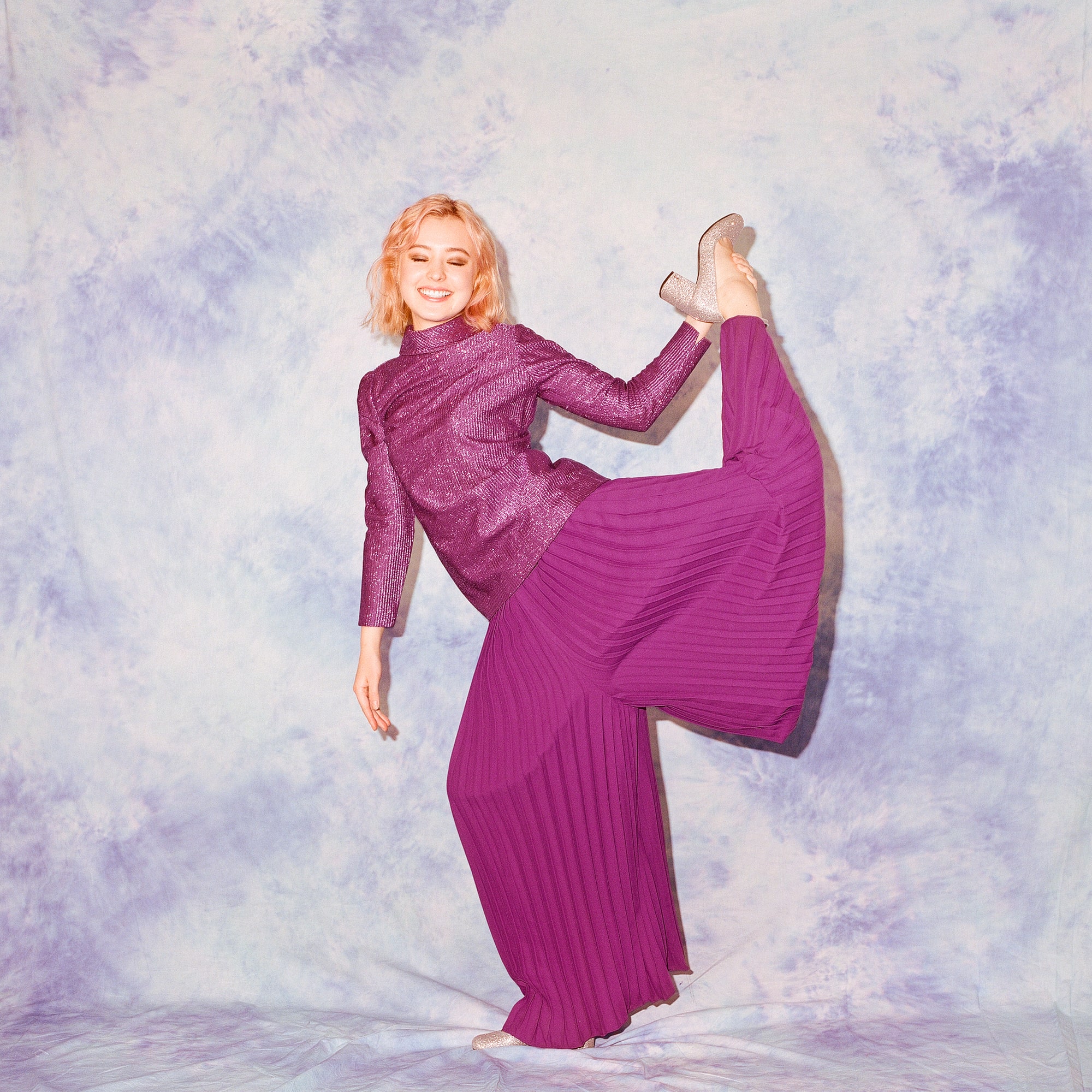 I love that! What womxn inspire you?
I am very drawn to womxn who were able to "make it happen" against all odds. I'm a huge fan of Maya Angelou; when reading her books and poetry, she feels like the warm and wise grandma I never had. Also my dear friend Dr. Lauren Brim, a sex therapist, has taught me a tremendous amount about bodywork and cares more than anyone I've ever met about the ins and outs of sexuality–it truly radiates from her. She has such a beautiful way of talking about the body and working with her patients, especially those who have gone through sexual trauma. And I'm of course a huge admirer of Bell Hooks; she makes difficult subject matter digestible, and puts my thoughts into words in a way that I could only ever aspire to. Her views on masculinity very much align with mine.
We're so excited about your new zine –tell us about it!
Every year I try to tie in an art project, or something along those lines, with what I'm working on within the realm of sexuality research. Last year we filmed a skate video, and although it felt pretty "random" at the time, it's one of my favorite projects to date. This year I wanted to create something a bit more tangible; an object that you could read, hold in your hand, place on your coffee table. I wanted to explore the relationship between millennials and social media; mainly, how the introduction of these new platforms into our everyday lives are affecting and changing sex/relationships. There isn't much research on this yet, and what is already out there is all fairly new. It was a fun and enlightening experience gathering stories, photo pieces, and interviews from so many different individuals. It was a lot of hard work and took longer than expected, but we're just about done and ready to send off for printing! It's a super exciting project; we have interviews with camgirls, a photo essay on broken-up couples (which explores the new phenomenon social media has created of "can you really ever escape your ex?"), and a lot of other exciting pieces. The internet and social media has linked us all more than we may realize, or want. I don't want to give it all away, but they will be available for purchase on my site this coming April!
What's next for you?
Continuing to build out this community. I'm currently going to school- by May I'll be certified in Sex Education, and then next will be Sexology. This year we want to start incorporating video content on the website, and definitely organize more events! I'm going to be very focused in 2018 on having as many real-life meetups and after-school sessions as possible; after the success of our self-defense seminar, it seems like a really crucial step for Killer and a Sweet Thang to make. I've also been hosting an ongoing dinner series, and our next one is in March for Transgender Awareness; working with Mount Sinai's Transgender Center for that has been a fantastic experience. I'm always pushing for the site to be even more inclusive, so we're constantly expanding our database and looking for new writers. There are fun things in the works for sure, so stay tuned