Photos by Maria Jose Govea
Hitting the stage at Girlschool this weekend is Desi Mo Bradley, the SoCal born and raised artist who will be dropping some serious bars. With a style reminiscent of old-school R&B and rap, coupled with an authorial yet melodic voice, Desi Mo is sure to draw attention. We got the 411 from Desi on just about everything, from her upcoming new music, secrets behind her style, and life advice. (FYI, you can catch her this Friday! Tix here.)
Tell us about yourself—how old are you? Where are you from?
I'm 26 from Long Beach, California. I'm an overall artist—I love painting and creating, but music is my number one form of expression.
 How would you describe your sound?
I think my sound is raw, aggressive, and authentic, yet vulnerable.
What does your music focus on? Do have anything that really inspires your work?
My music is all about my emotions and telling stories from my perspective in a way that people can connect with. I'm most inspired by my highest highs and my lowest lows.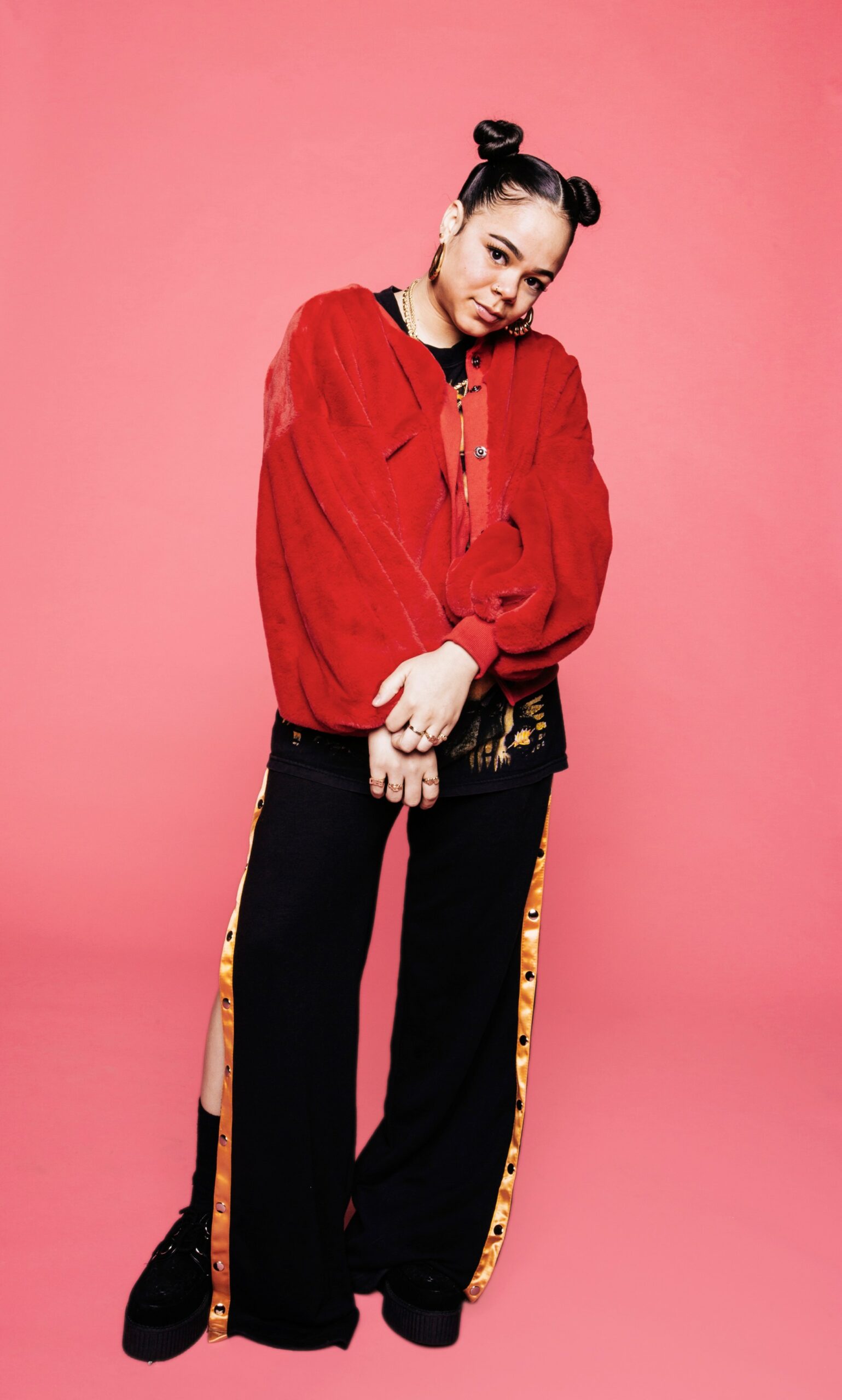 Rap has such a strong poetic element to it; what's your writing process like when it comes to new material? Do you prefer to freestyle and see where it takes you?
I actually started with writing poetry, so when it comes to music I still prefer writing with a concept in mind. I'm more concept driven but I will use an occasional freestyle to spark an idea. If something sticks, I'll write about that topic and let my feelings guide the rest of it.
Speaking of which, any new music in the pipeline?
Yes, I have new music and visuals dropping before the release of my next project titled "The Puppy Luv Club".
Who would your dream collaboration be with?
Jhene Aiko. I love her sound and vulnerability. Her music helps me get through my more emotional days.
Your style is amazing! Very 90's street style meets high fashion. Do your music and style influence each other in any way?
My clothes and music are definitely in sync. I handle them the same way. They're both outlets for me to express myself. My style is very in tune with my mood and honestly based on what I can afford. My financial situation really forces me to be creative with my fashion choices.
Fun fact about yourself?
I'm afraid of cats! Like, I really don't like them!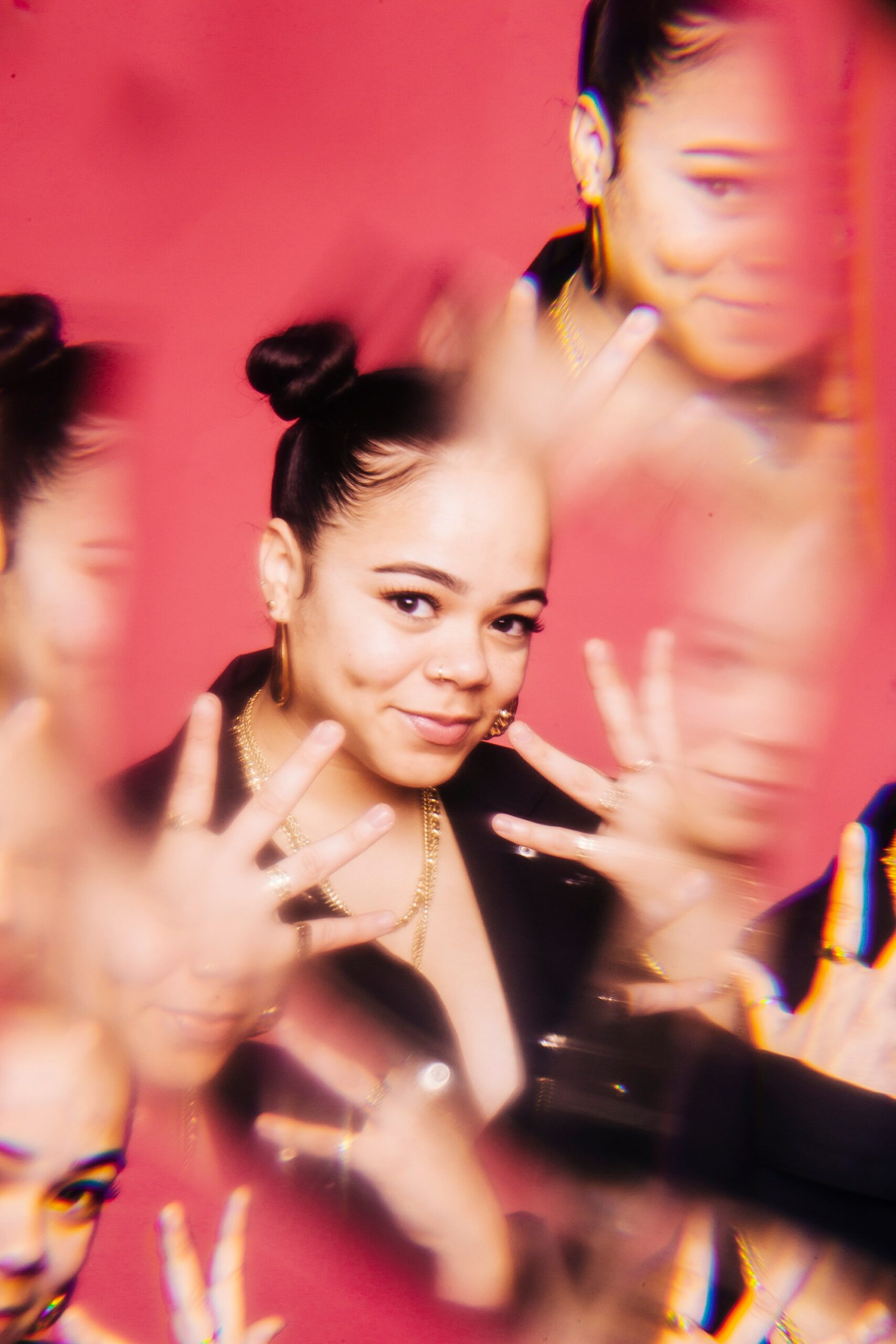 Greatest recent moment?
Most recently, I opened two sold-out shows for Pussy Riot. I was pretty nervous because the audience was completely her fan base. But at both shows, I took the stage and won the crowd over. By the end of the night, they all wanted to know who I was. To me, that's what a boss does—go into any situation and come out on top.
Are you looking forward to performing at the Girlschool festival?
Yes! I love what it represents, and proud to be a part of something that's for the girls. I don't see enough of that where I'm from, especially in the current status of the world. I think it helps create unity for bold women.
Is there any other artist or speaker at Girlschool you're really looking forward to seeing?
I'm just excited to experience three days of women coming together and having the platform to express ourselves.
Any advice for all of our fellow girls out there?
Stay authentic and true to you. Go into everything believing you can, and never think that being a girl is a disadvantage!
Check out Desi's SoundCloud here.