By Darcey Taylor
Photos by Michelle Mayer
When it comes to creating global chart-topping hits, we all know Anne-Marie's the girl to make that happen. With pop bangers such as, FRIENDS (created alongside pal Marshmello) and the highly relatable and v.catchy, Ciao Adios, under her belt; Anne-Marie's musical accolades speak for themselves. But when it comes to creating a seriously killer style shoot with major (and I mean MAJOR) outfit goals, it turns out she's also the perfect person to make that happen too. The 26 year-old singer from Essex, England, can easily bring a crowd to their feet with her beautifully textured voice and energy on stage, but it's her effortlessly cool, 90's street style that has us seriously taking a minute to pick up our jaws off the floor. Check any of her music vids for reference here. So we invited Anne-Marie to come hang at our L.A studio and put together some key looks from her favorite Nasty Gal pieces, whilst picking her brain about her style musts and upcoming musical happenings.
Hey Anne-Marie ! First off, how would you describe your personal style?
To me, whatever feels comfortable, looks good.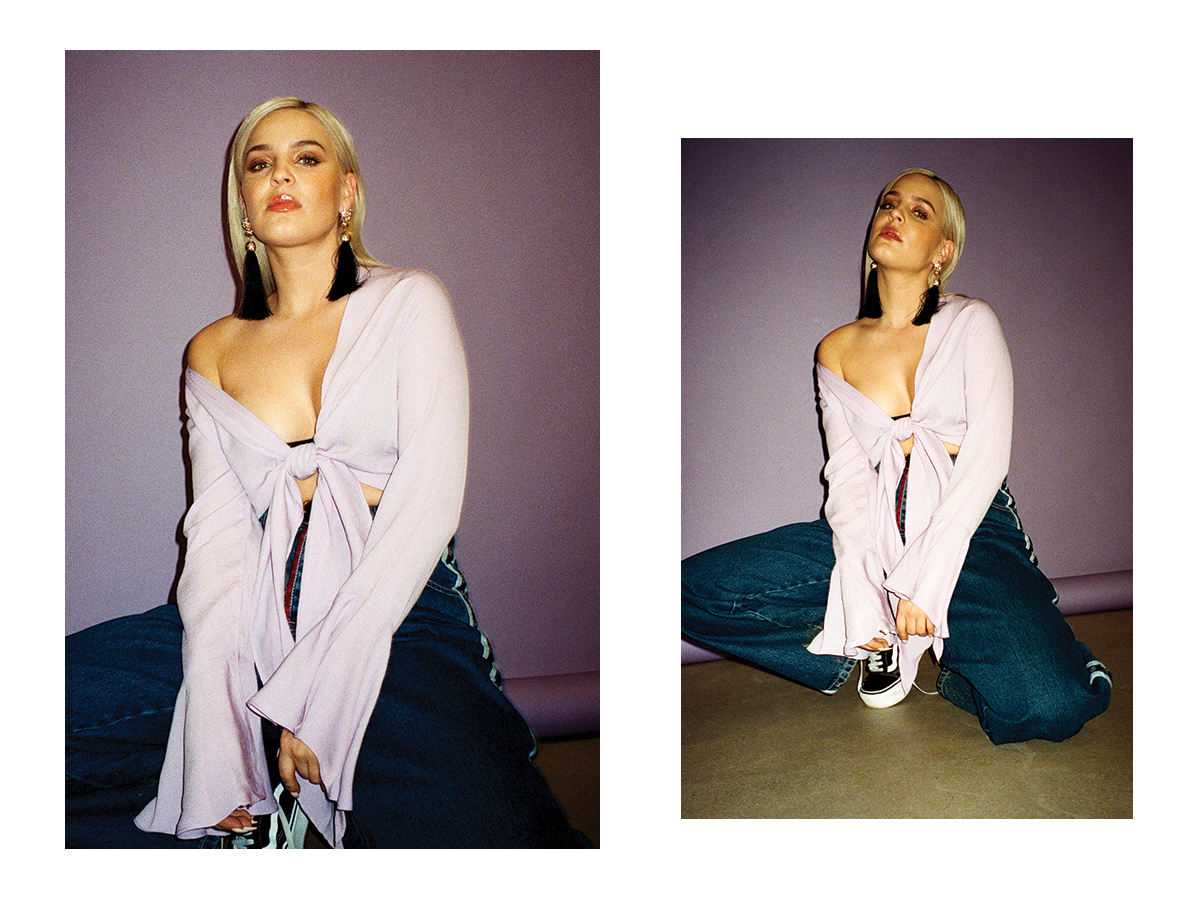 You're currently in the middle of your tour which is really exciting; what's been your favourite on-stage outfit so far?
That's hard to choose. I've been going for the high-waisted trousers and crop jacket look, which is always good to perform in because I can jump around. I think my favourite outfit so far is the one I wore for the London show — a zebra print D&G co-ord.
What looks did you pick out to wear for the shoot and why?
I picked out casual yet going out looks. Stuff you can wear to a casual meal with your friends or a night out!
What was your favourite look from the shoot?
I think the check yellow trouser look was my favourite. They fit really well and are a stand out piece yet not TOO much!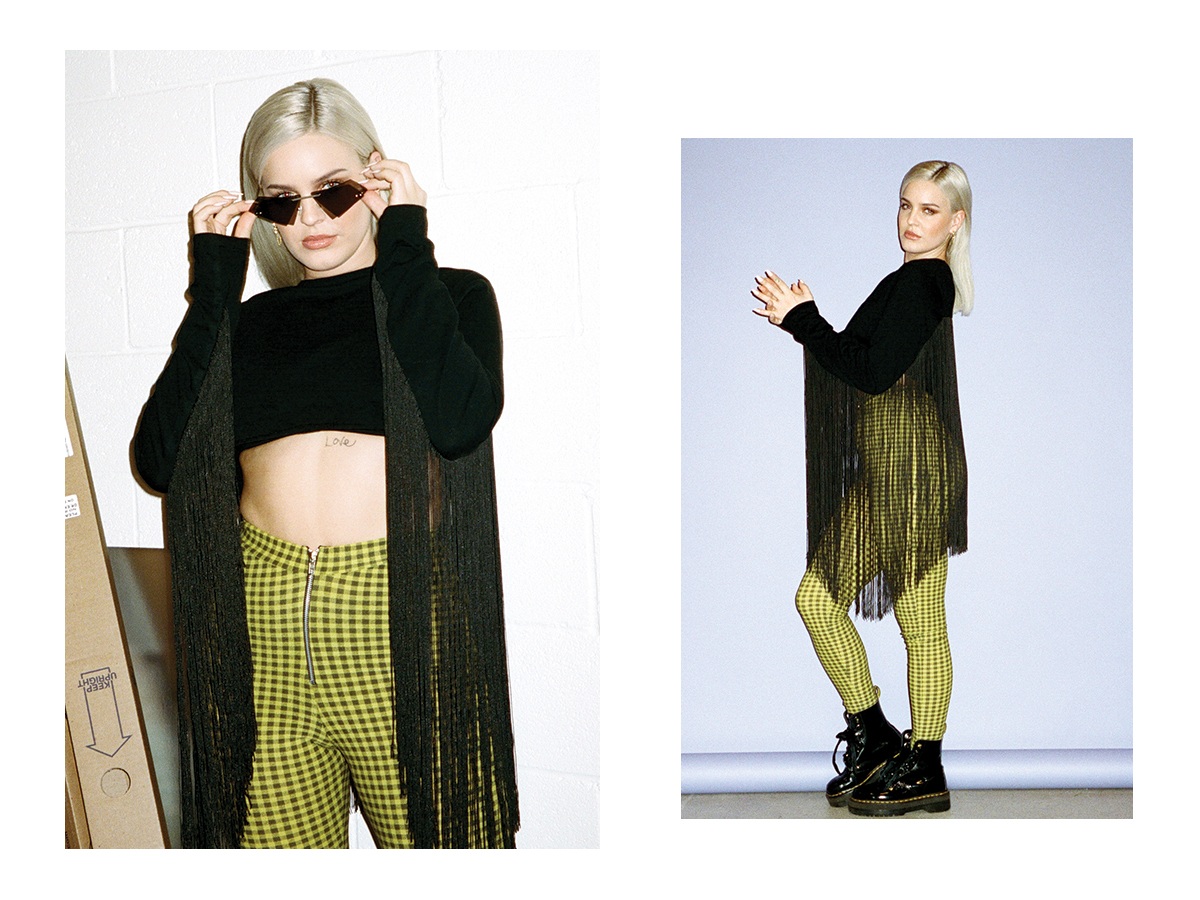 If you had to live in one outfit for the rest of your life what would it be?
 Pajamas!
Is there anyone's style at the minute you really love?
 I love SZA and Chance the Rapper's style!
What's one thing in your wardrobe (or jewelry box) you can't live without?
 Sunglasses!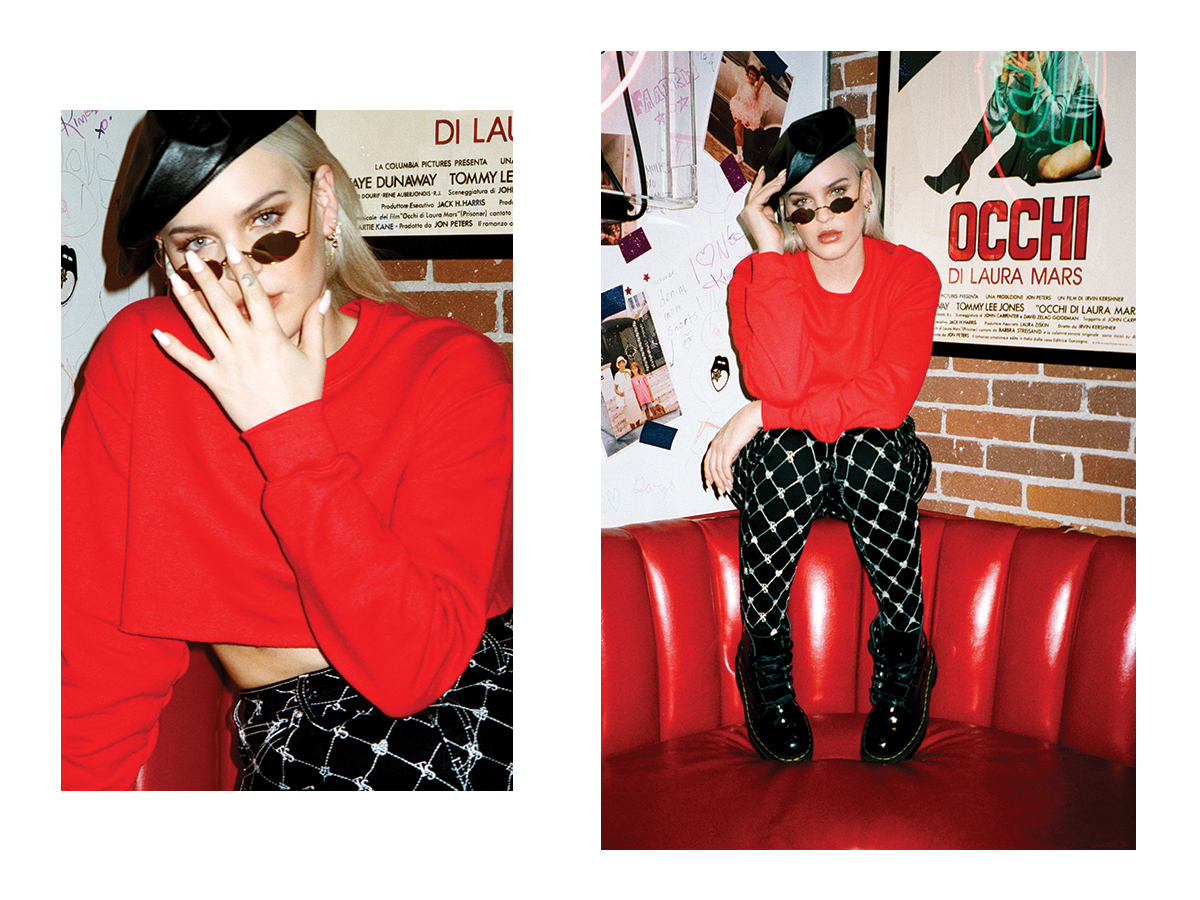 Do you think your music influences your style, or vice versa?
I think I'm very open with my music/lyrics as I am with my style. I write however I feel that day and I wear however I feel that day too! No pressure.
Each of one of your music videos has its own very cool aesthetic, but all of them seem to be an expansion from your alternative infused street style; do you have a music video that you think best encompasses you as an artist?
 I think all of them represent me really well style wise, but I think Alarm or FRIENDS are my favourite. They're just totally me! Matching two pieces, berets– heaven.
Your style and your music really represent women of our generation. What issues surrounding being a woman do you really like to focus on with your music and why?
Body confidence and self-love. Being woke. It's important for music to have a message. I try to do that in every song I write. Whether it's about a bad experience with an ex, but coming out the other end of it stronger, or learning to live with your imperfections!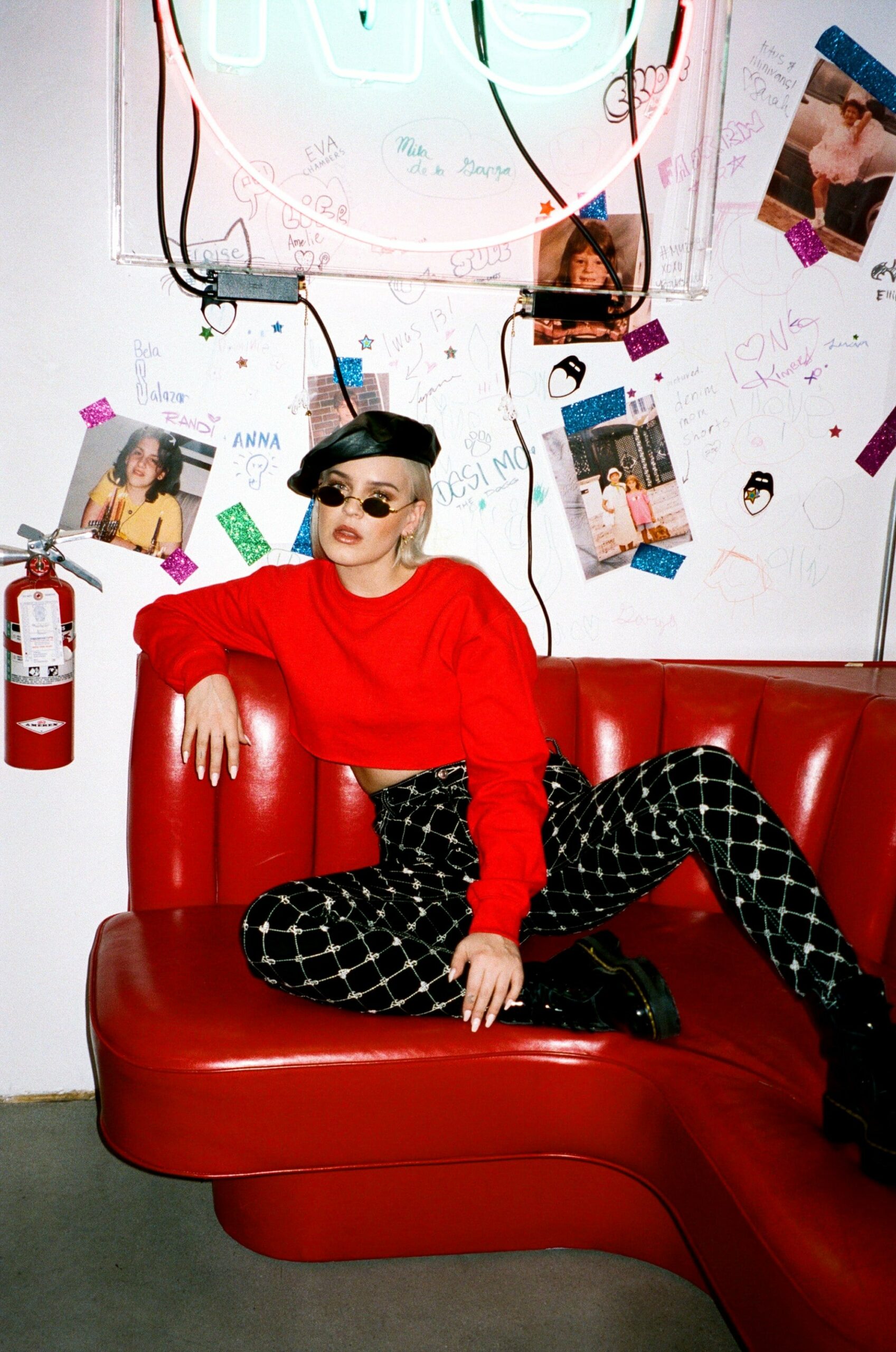 Do you have upcoming projects or new music in the pipeline you're really excited about? 
Lots of things! My headline tour is happening at the moment. My album SPEAK YOUR MIND, is out on April 27th and then I'm joining Ed Sheehan on tour as his support act throughout most of the year.
What's the best style/ career/ or just life you'd give to other women?
 Be comfortable. Accept yourself. Realize you are different and LOVE that you are different. Understand you will make mistakes but that's how we learn not to make them again. Fall in love. Get your heart broken. Care for others. x
Her debut album–Speak Your Mind–comes out on 4/27 via Warner Bros. Records. Get it!