Interchangeable and versatile, capsule clothing has fast become a staple of closets across the globe. With thoughtful purchasing of high quality, timeless pieces in durable fabrics and muted hues, shoppers are maximizing their outfit options, upping wearability, and reducing the dreaded 'what to wear' morning distress. We asked Marie Claire Fashion Editor and all-round style expert, Penny Goldstone, to share her top five premium pieces every capsule closet needs. Let's get into it.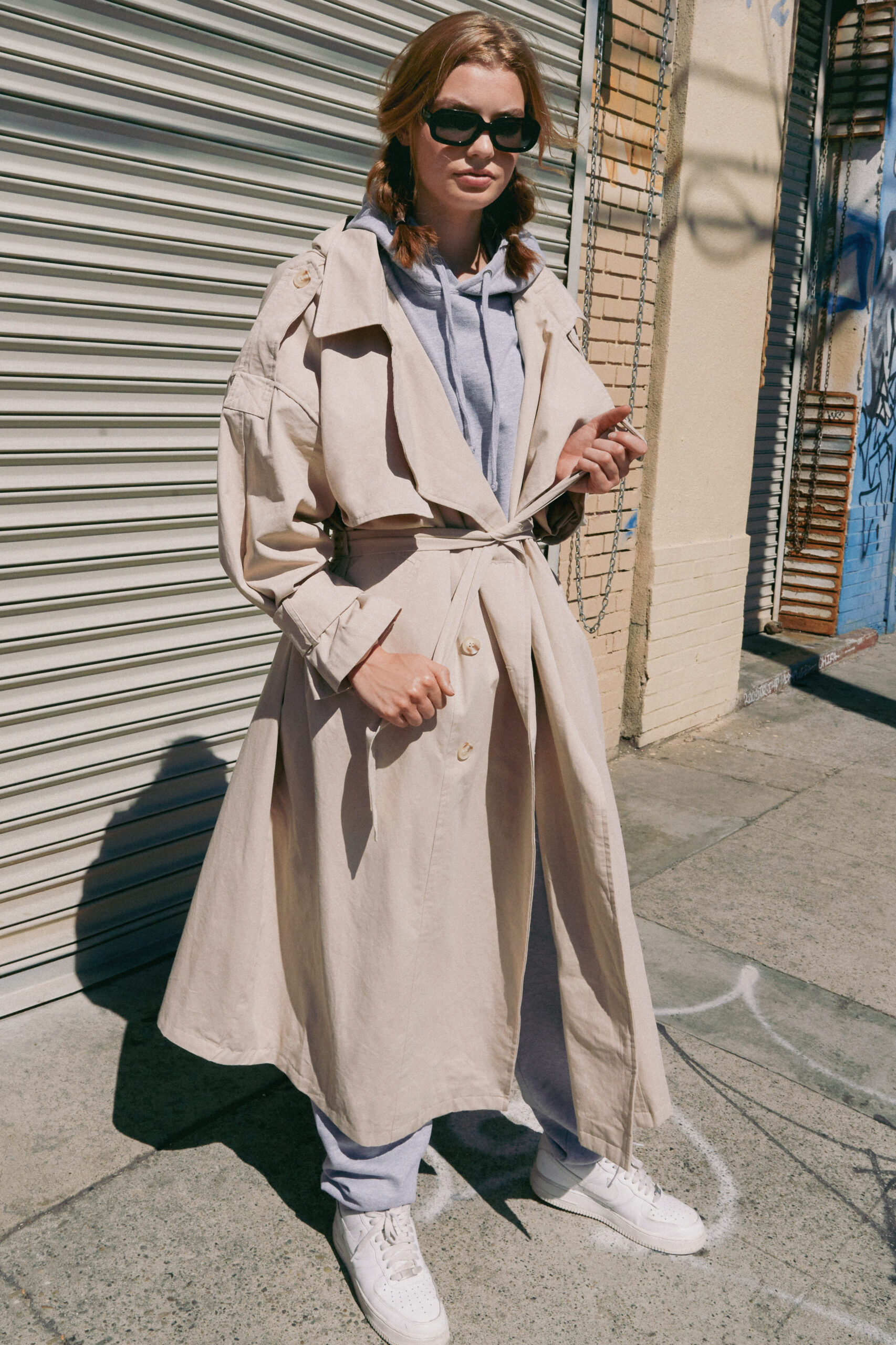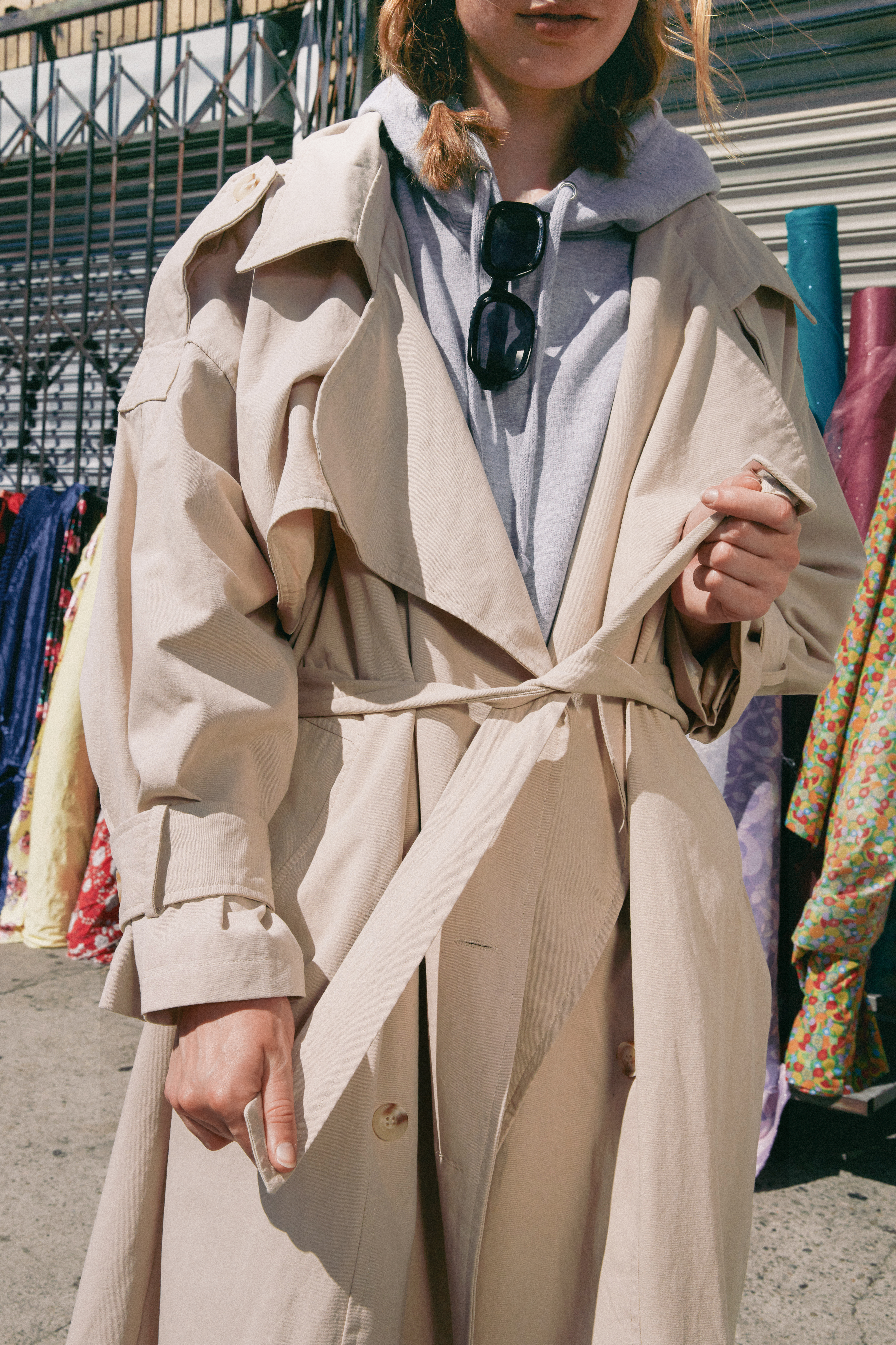 The Oversized Trench Coat
Penny called out the classic trench as her first closet staple on her capsule wardrobe list. Her favorite style? This traditional light beige take on the iconic look. Here's what she had to say:
"I don't think any trans-seasonal closet is complete without a trench coat. I personally prefer mine oversized for two reasons: it instantly makes your look more chic and expensive, and it allows you to be more flexible with what you wear underneath it. For a timeless staple, I'd opt for the beige version of this coat, though I might also indulge in the olive style to keep up with the fall/winter 23 trends. Wear it over an oversized striped shirt, mom jeans, and chunky sneakers for an effortlessly laidback look."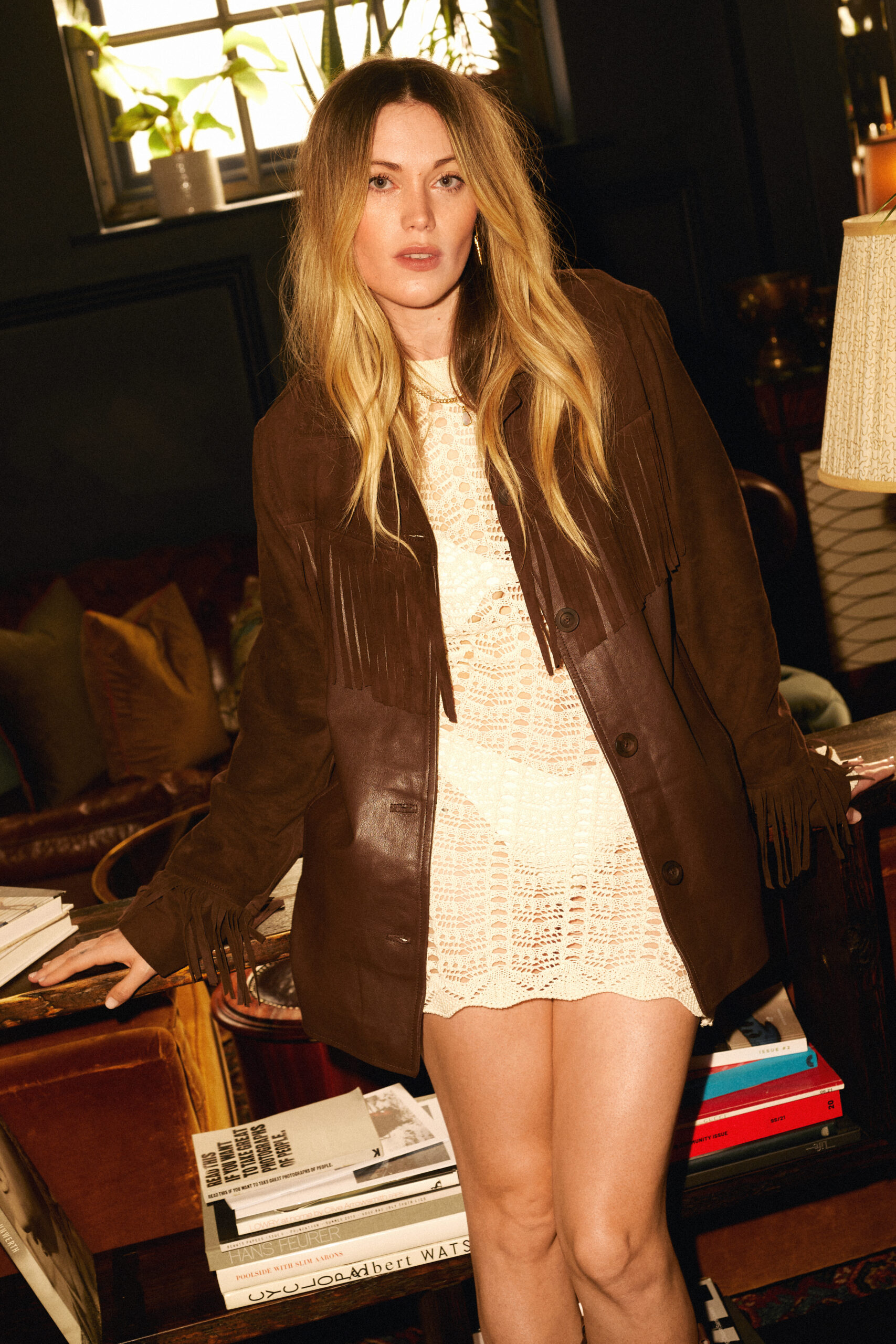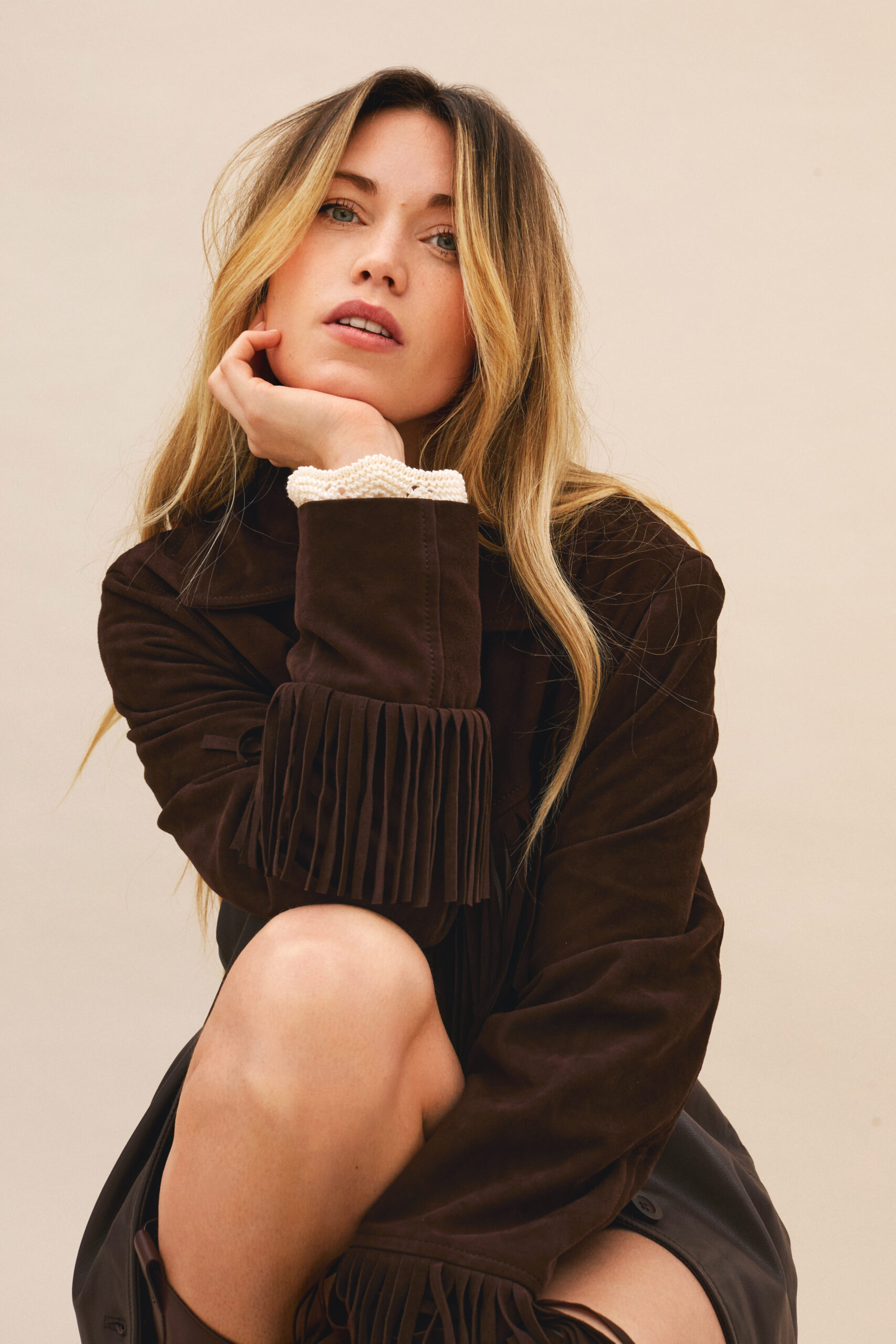 The Boho Jacket
A nod to our modern femmes and free spirits. For Penny, boho is a classic capsule wardrobe trend that promises to return year after year, making it a strong timeless contender. She chose this dreamy faux leather and suede fringe jacket as her next capsule item.
"I've never quite gotten over Sienna Miller's boho phase, so I was pleased to see that fringe jackets were back in fashion this season. I'd suggest leaning hard into the '70s vibe by wearing it with a crochet maxi dress and knee-high boots."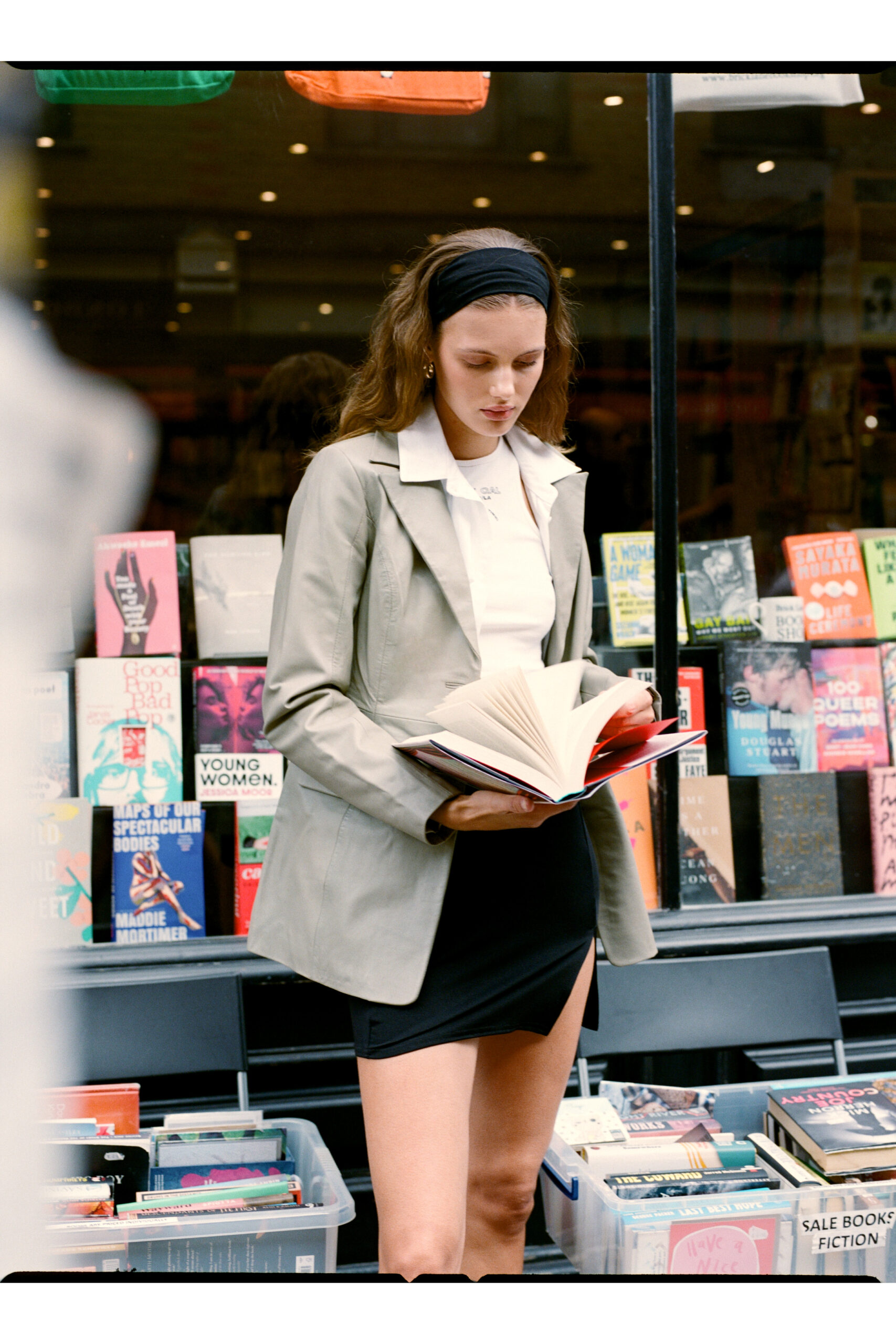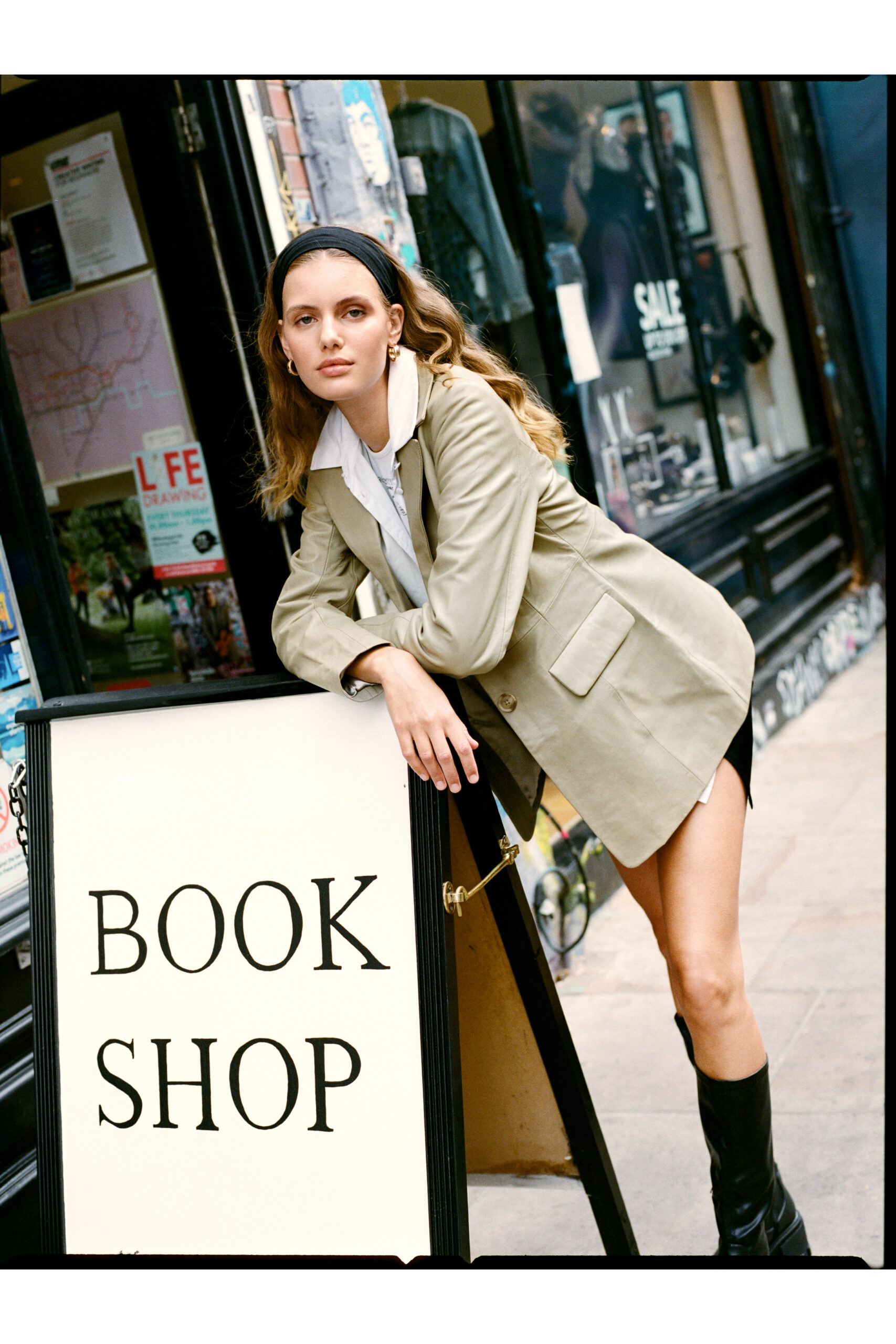 The Premium Blazer
For a seasonally timeless jacket that you can wear AM-PM (office to bar dressing – check), Penny says you can't go wrong with a premium tailored blazer, calling out the luxurious leather style above.
"Much like the oversized trench, the blazer is an absolute staple when it comes to dressing, no matter the season. I've got one in virtually every color under the sun, and love wearing them over slip dresses in summer. For winter though, I'll be wearing this luxe leather style over a roll neck knit and tailored pants – the perfect twist on a tried and tested staple."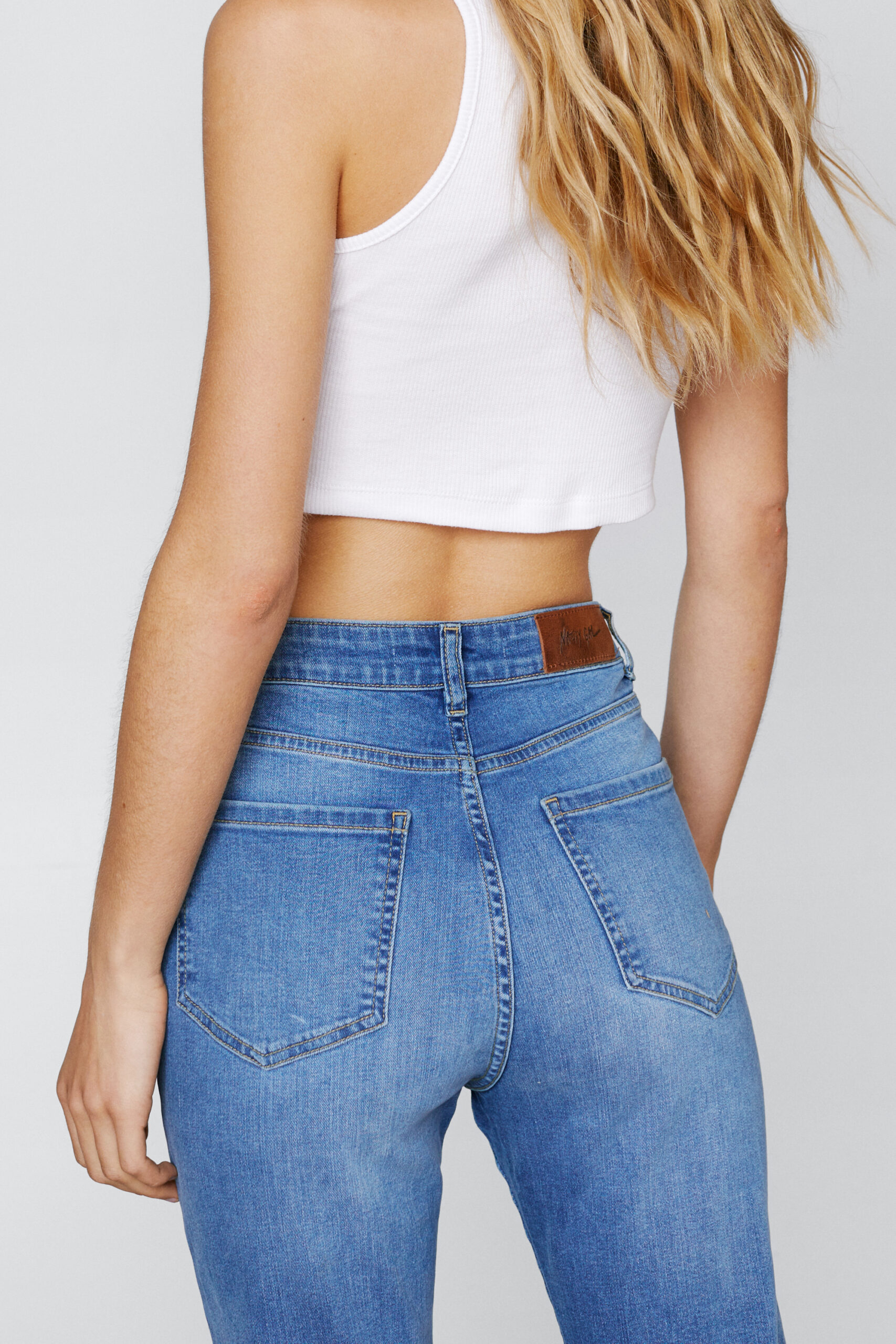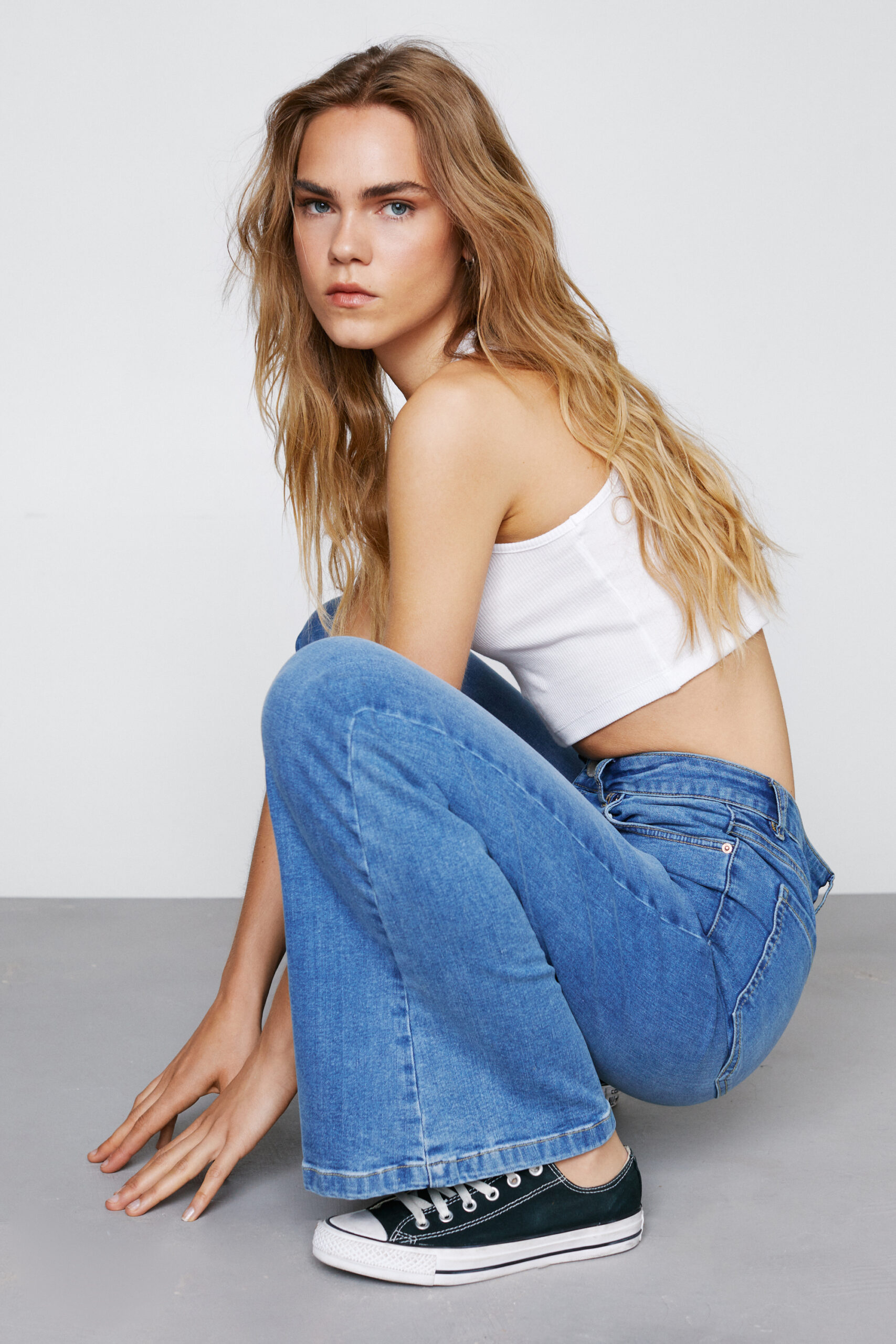 The Flared Jeans
And for bottoms? According to Penny you can't go wrong with a '70s flare (because honestly, when will '70s-inspired dressing not be a look?). Her capsule wardrobe pieces include this vintage-inspired mid-blue pair that add a pop of color to that capsule closet.
"Straight-leg jeans have hogged the denim limelight for the past few years, but no more. Flared pants are making a comeback, and they're the perfect way to give your favorite knits a new twist."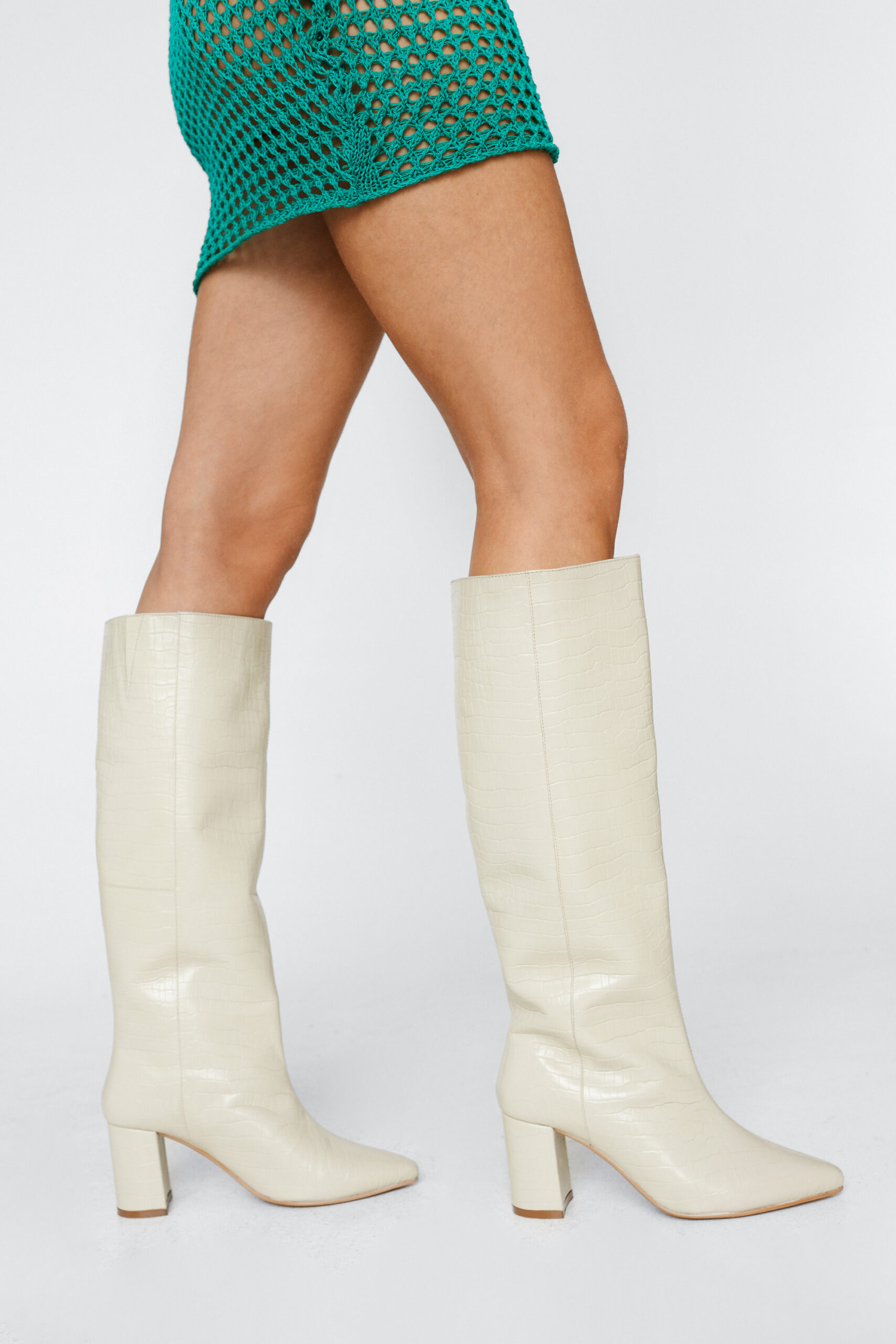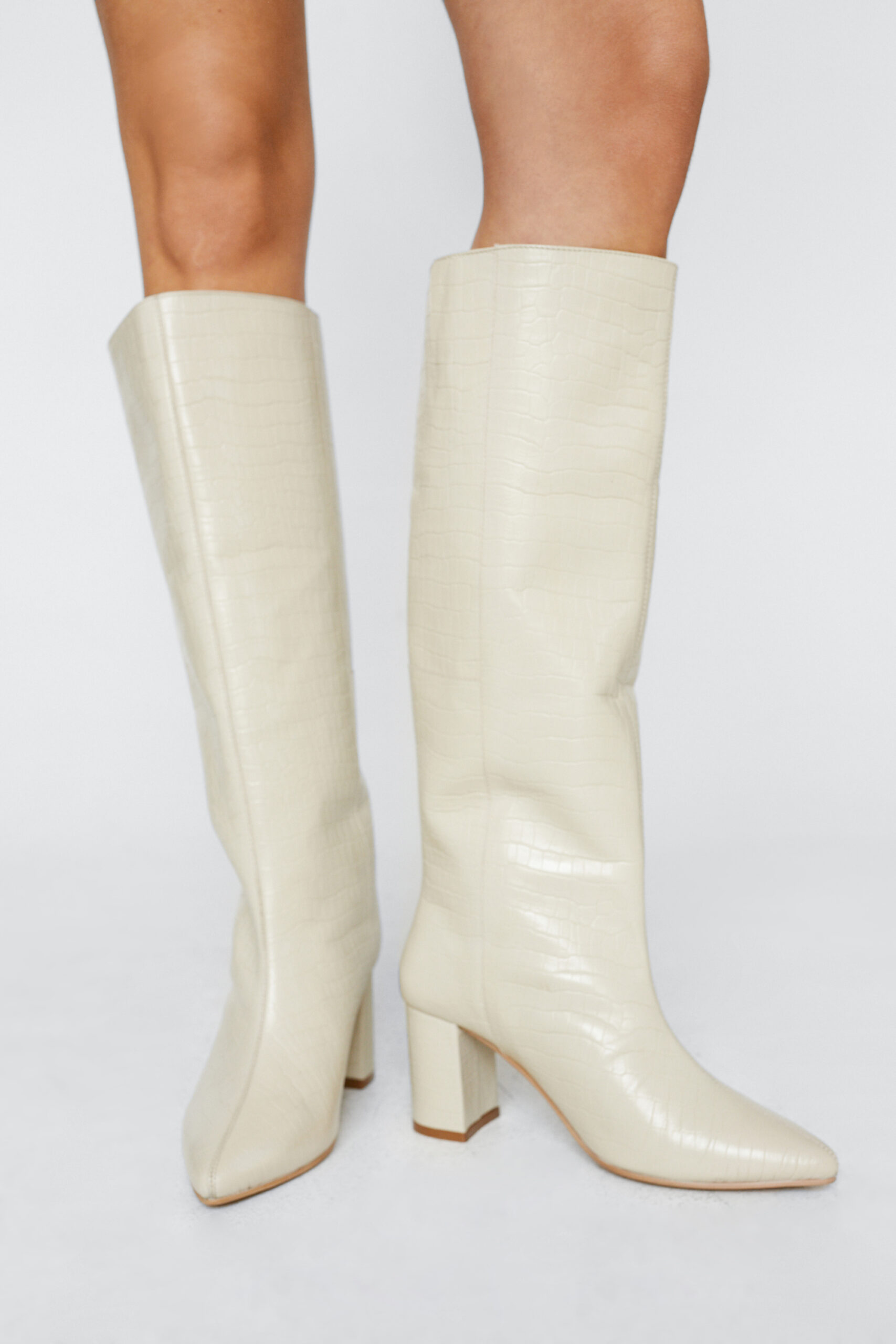 The Leather Boots
And finally, Penny finishes off her capsule clothing list with a stellar leather boot. Rather than black, she picked out some neutral beige knee-highs to shake up a look.
"I can't see chunky boots going out of fashion anytime soon, but if you're looking for something a little dressier, then look no further than these knee-high boots. When it comes to investment footwear, I like to choose leather styles which I know will last me for seasons to come. Style these with the aforementioned fringe jacket and a knitted dress."