Photos by Leslie Kirchhoff
She grew up in a family of epic creatives and musicians (her dad Carlos is a legend, her mom Deborah is an author and powerhouse), and still Stella Santana is one of the most grounded people we know. The New Yorker hangs out with her pup, loves a good meme, works out to the same Spotify playlist that we do, and bounces between NYC and the Golden State when she's working on new music (PS–
it's GOOD, obviously
). We caught up with Stella in between studio sessions at Mel's Diner in Hollywood for some milkshakes, dress ups, and extolling the virtues of lemon cupcakes.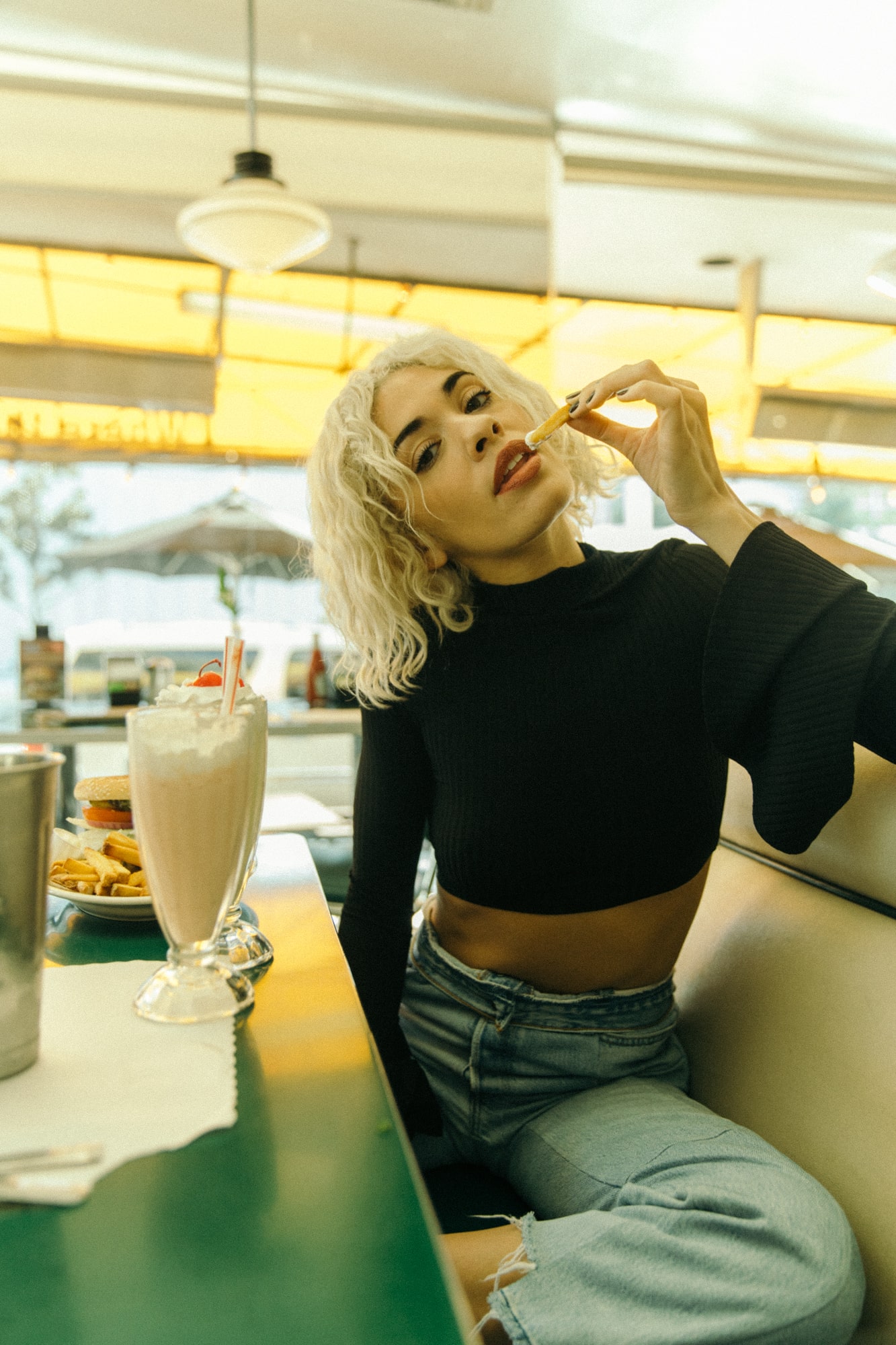 Let's get personal—tell us about yourself.
I sing and I write music of the R+B/vibes persuasion. I'm obsessed with dogs. And memes. And dog memes. I believe women are the most untapped and underdeveloped resource for healing and good on the planet.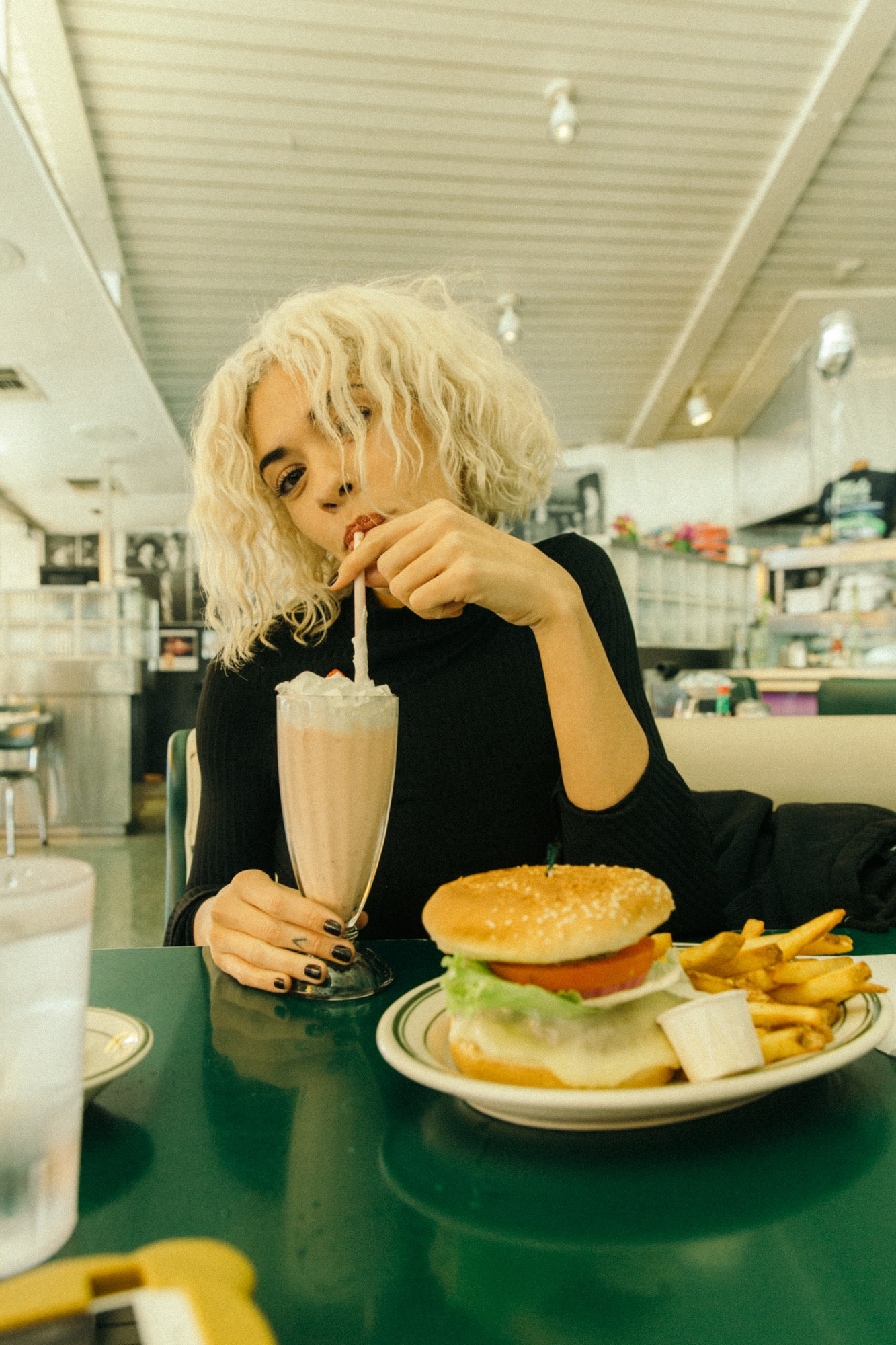 We know you live in NYC, but you're a native California girl. Which coast feels more like home?
I feel most at home in NYC—the pace and worldview suit me more but obviously would never complain about the sun, the beach, and palm trees year round. I love being able to walk or jump on a train and get lost in my own world on my way somewhere. When I'm on the west coast that's what stands out the most is the driving! I am not about that life.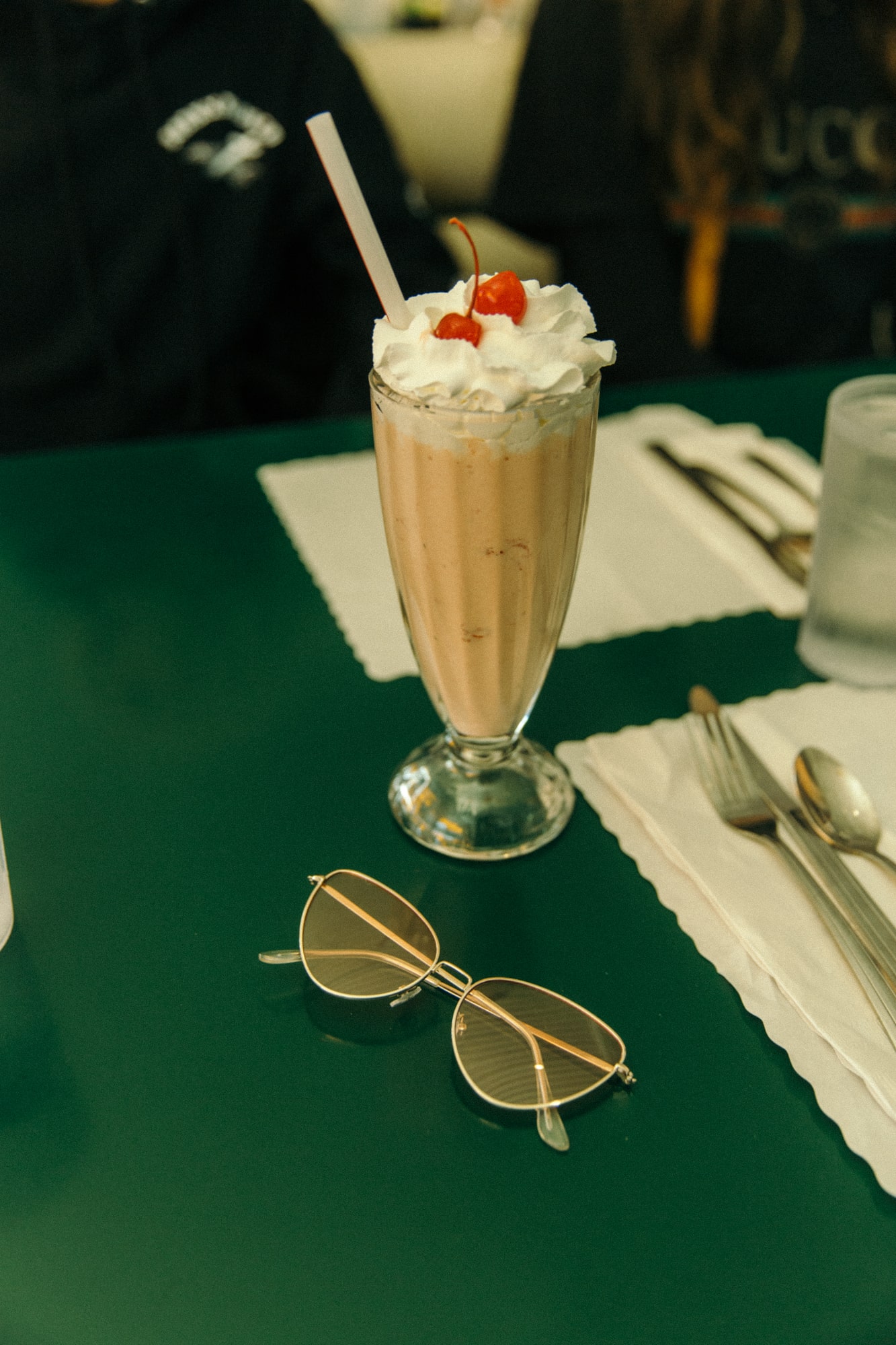 Go-to LA spots?
I practically live at Lemonade when I'm in LA. I also love My Two Cents on Pico and my other favorite is Jones on Santa Monica. It reminds me of New York haha! It's also very telling that I assumed this question was about food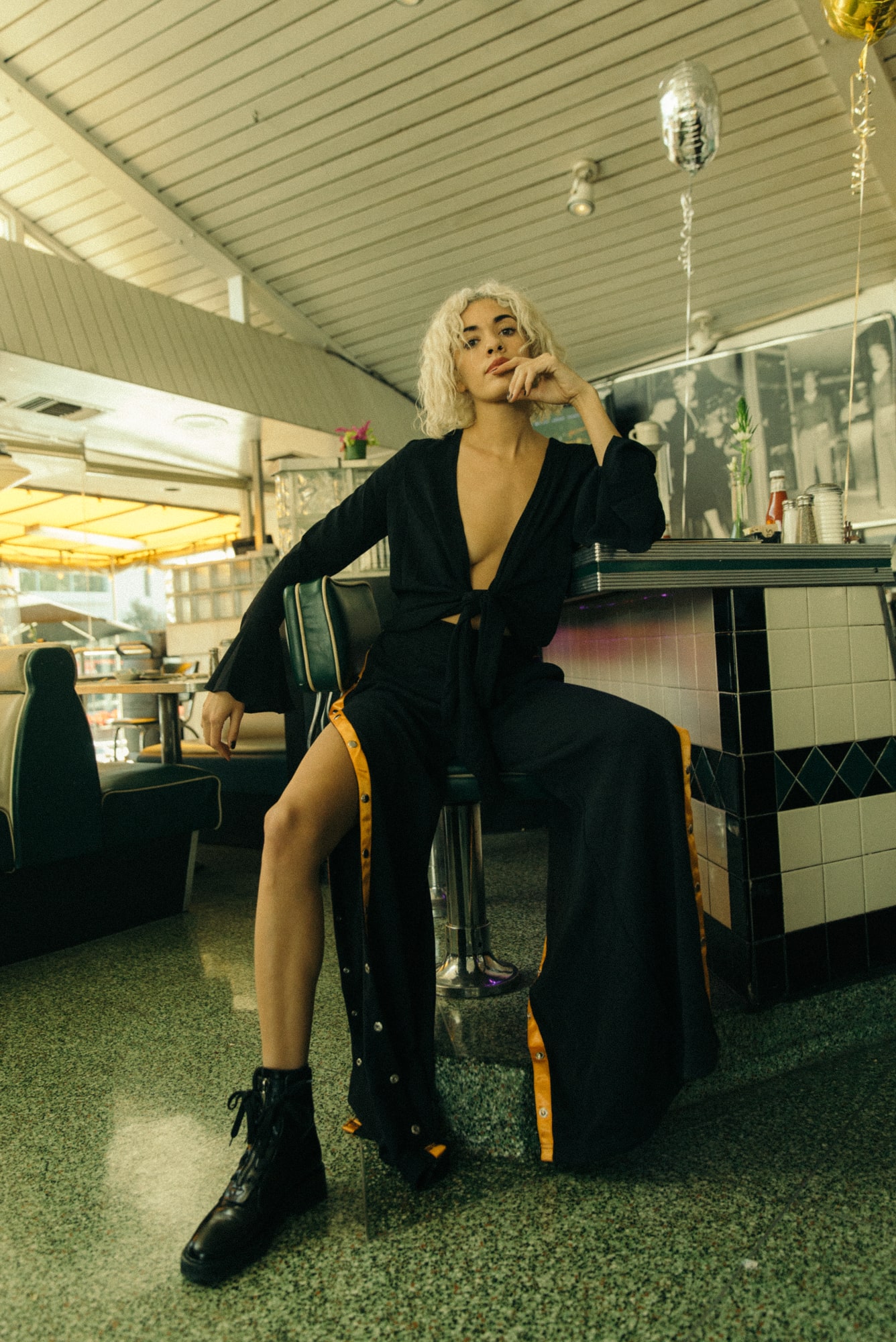 We can't wait to hear your new music. What are you listening to right now?
Right now I'm listening to Francis (and the Lights), my workout mix–which is just the HIIT playlist on Spotify–but it gets me going!!! I'm listening to a lot of myself tbh cuz I'm working on this project there's a lot of me happening atm.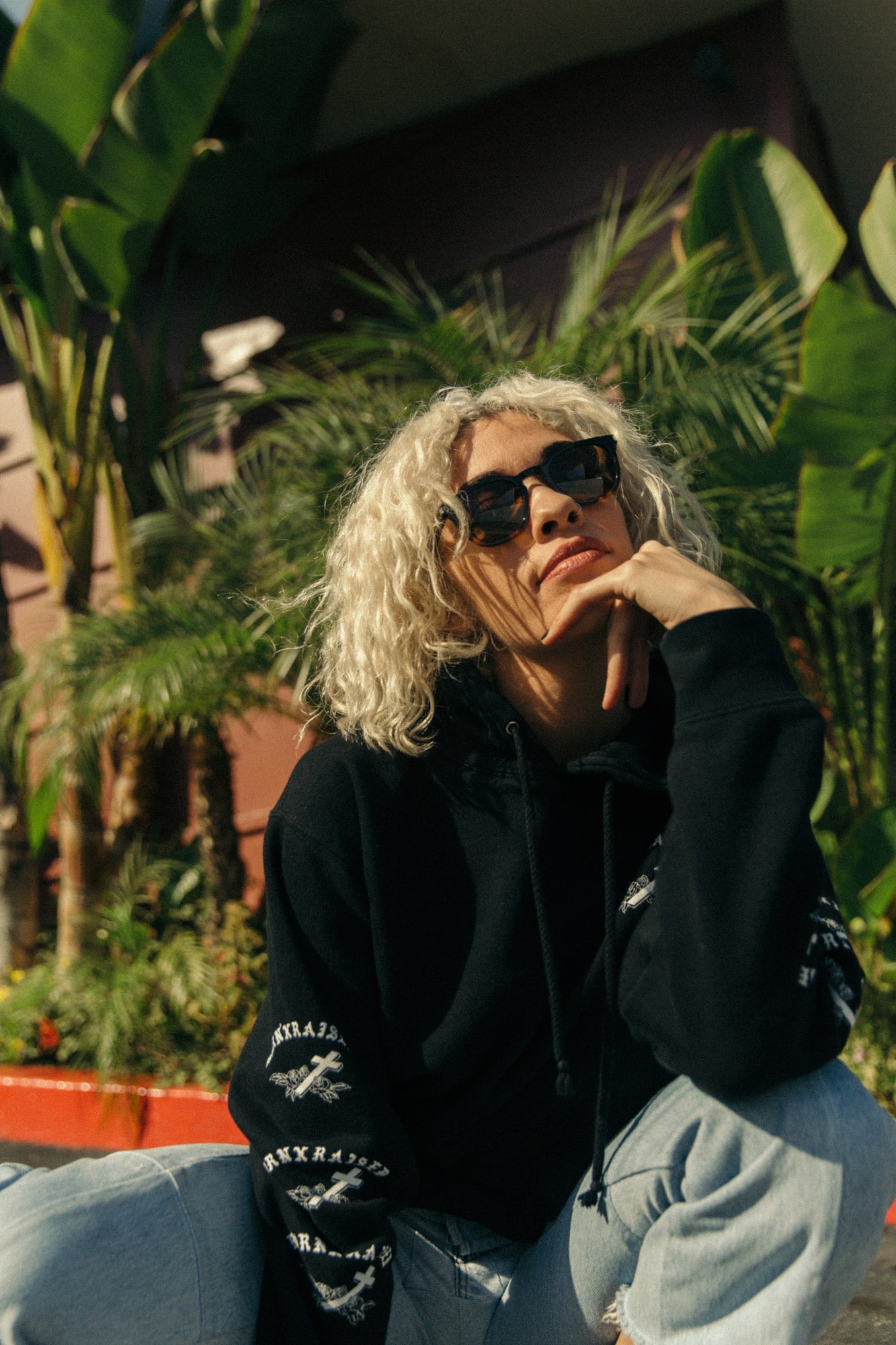 Leave us with a fun fact. What's something not a lot of people know about you?
There's not a lot I wouldn't do for a lemon cupcake.