Introducing the intricate design details that make up the best suits and premium tailoring pieces. According to our in-house experts, when it comes to designing premium suit separates, playing around with the details of a classic design is far more effective than trying to reinvent the wheel (or suit, in this case). So check out our tailoring guide to discover the elements that turn good suits into ultimate suits, and ones that can be part of your capsule wardrobe for tens of years to come.
Weighted Tailoring
Premium-feeling pieces and weighted fabric go perfectly hand in hand. In many cases, the heavier the weight of a blazer or suit, the thicker the fabric will be, and as heavier weight fabrics often use more raw fiber (which also equates to a longer weaving time), these pieces can cost more to create than lower weight equivalents. That being said, there are various weights of different fibers. Take linen, for example, which is lightweight yet luxurious, so it's not a be-all-and-end-all rule, but a good one to note even so. As a steadfast rule, premium suiting fabric should be strong, durable, and usually notably heavy to hold on the hanger, as these characteristics are the key to getting that all-important longevity out of your closet pieces.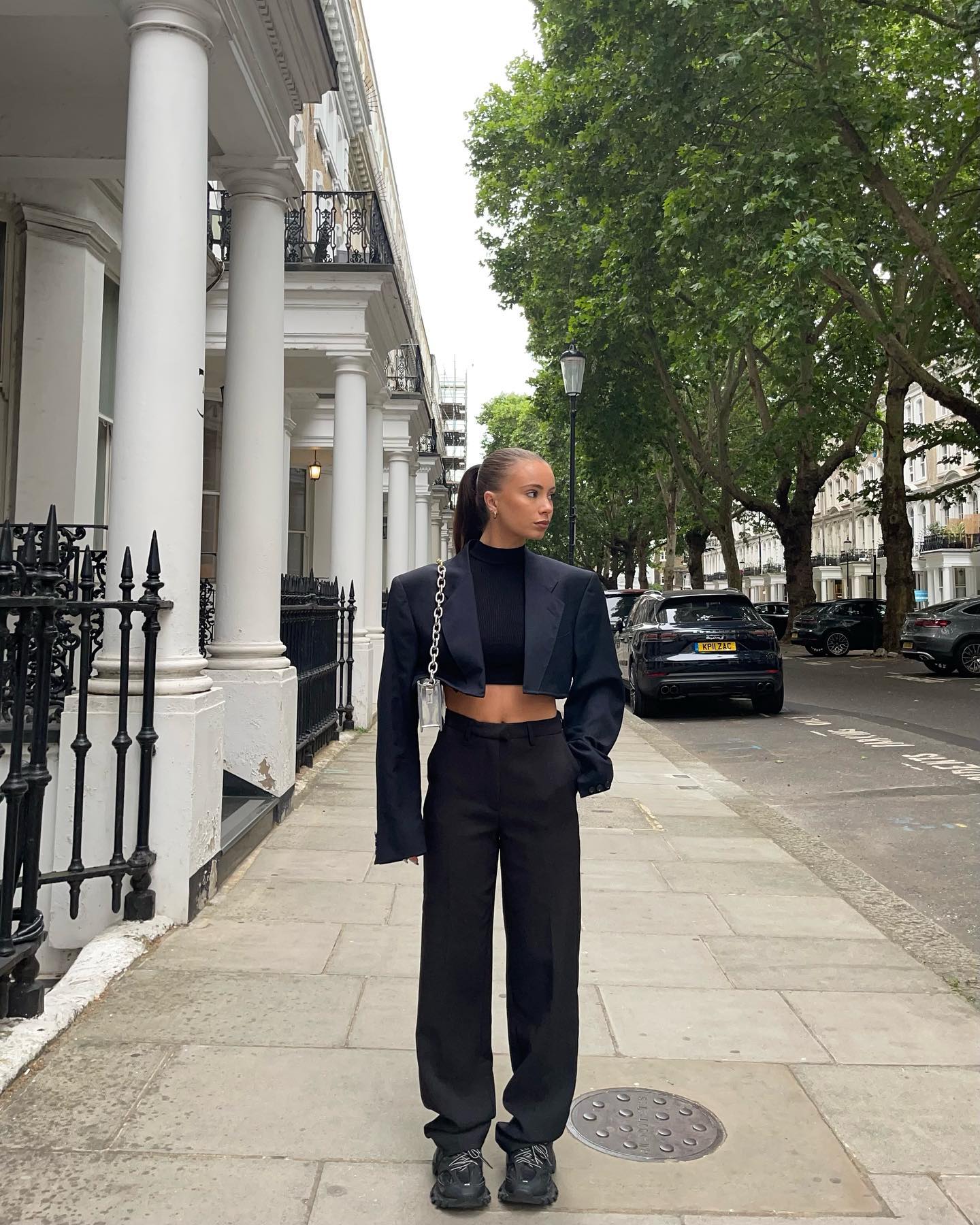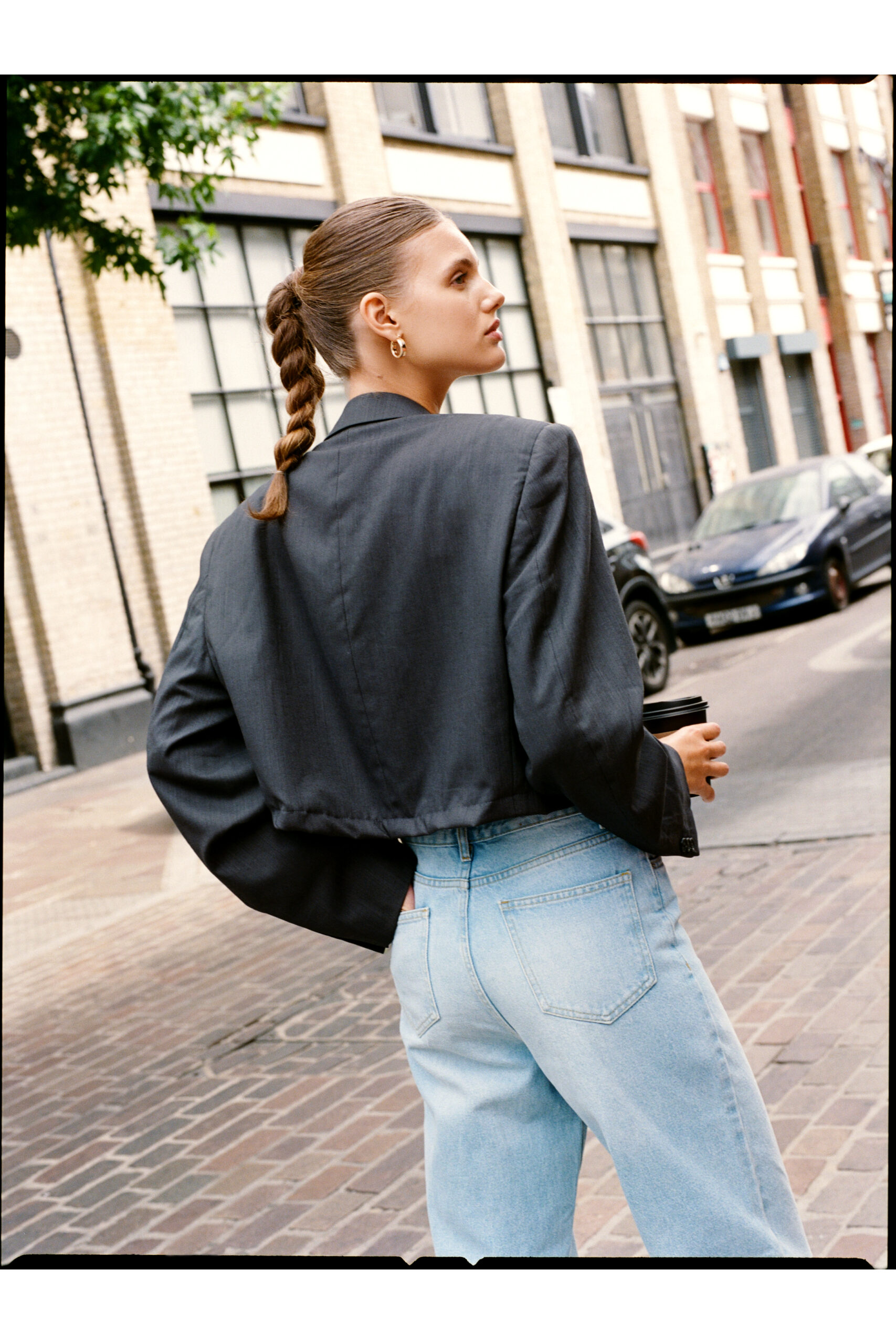 Structured Shoulders
An often overlooked feature, the type of structured shoulders and the way they are constructed can often make the difference between a standard blazer and a quality one. A 'soft' shoulder has somewhat of a gradual slope transition between the shoulder and the sleeve, whereas a structured shoulder is more angular in character, which can provide a more dramatic, and often more tailored look. Soft shoulders done well are beautiful, but for the coolest suits we love a structured shoulder, though it needn't be an '80s-inspired shoulder pad. Instead, consider it a detail in which the shoulder holds its structure independently. Trust us, the best tailoring will pay attention to these little details, so look out for shoulder shaping in your next suit jacket purchase.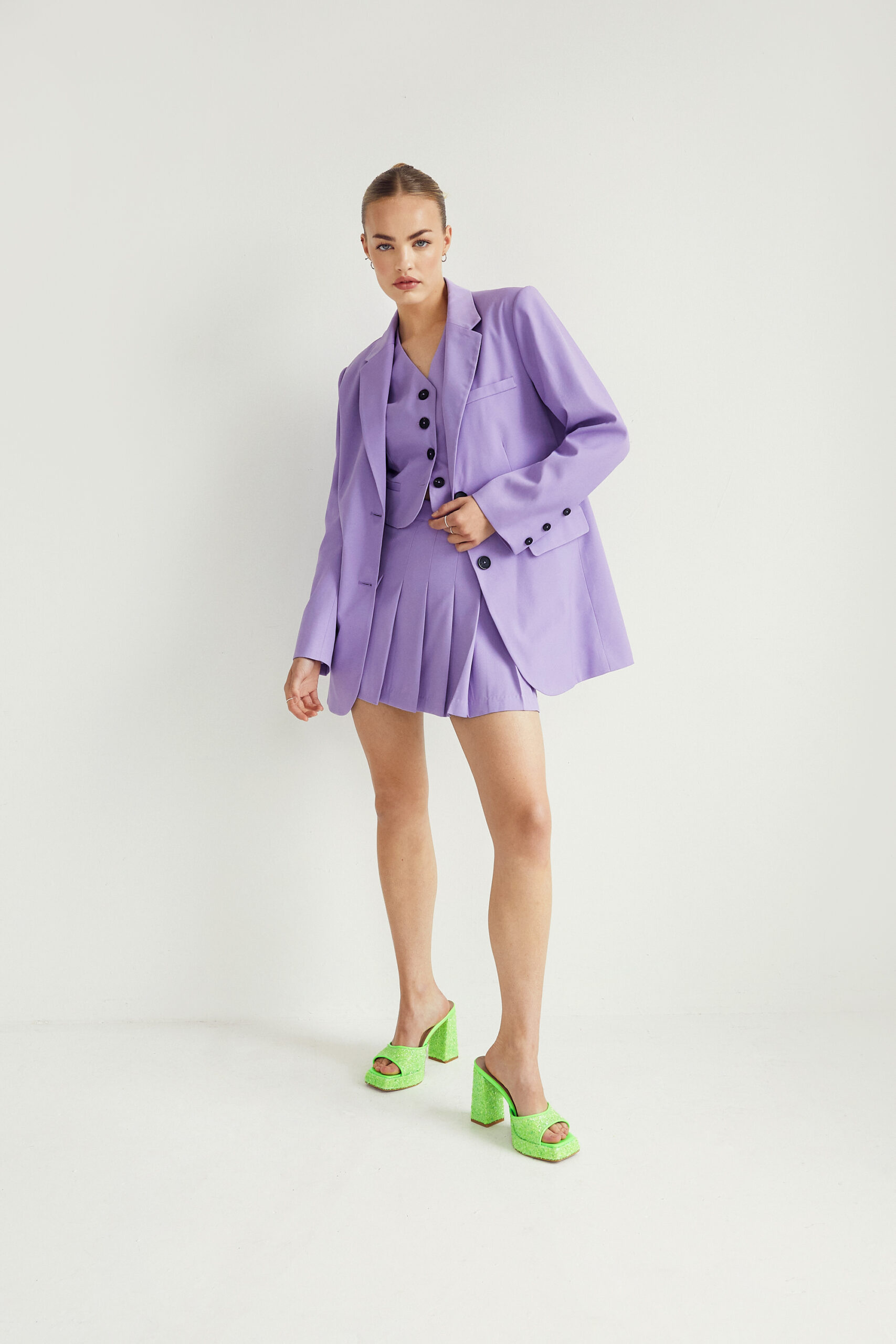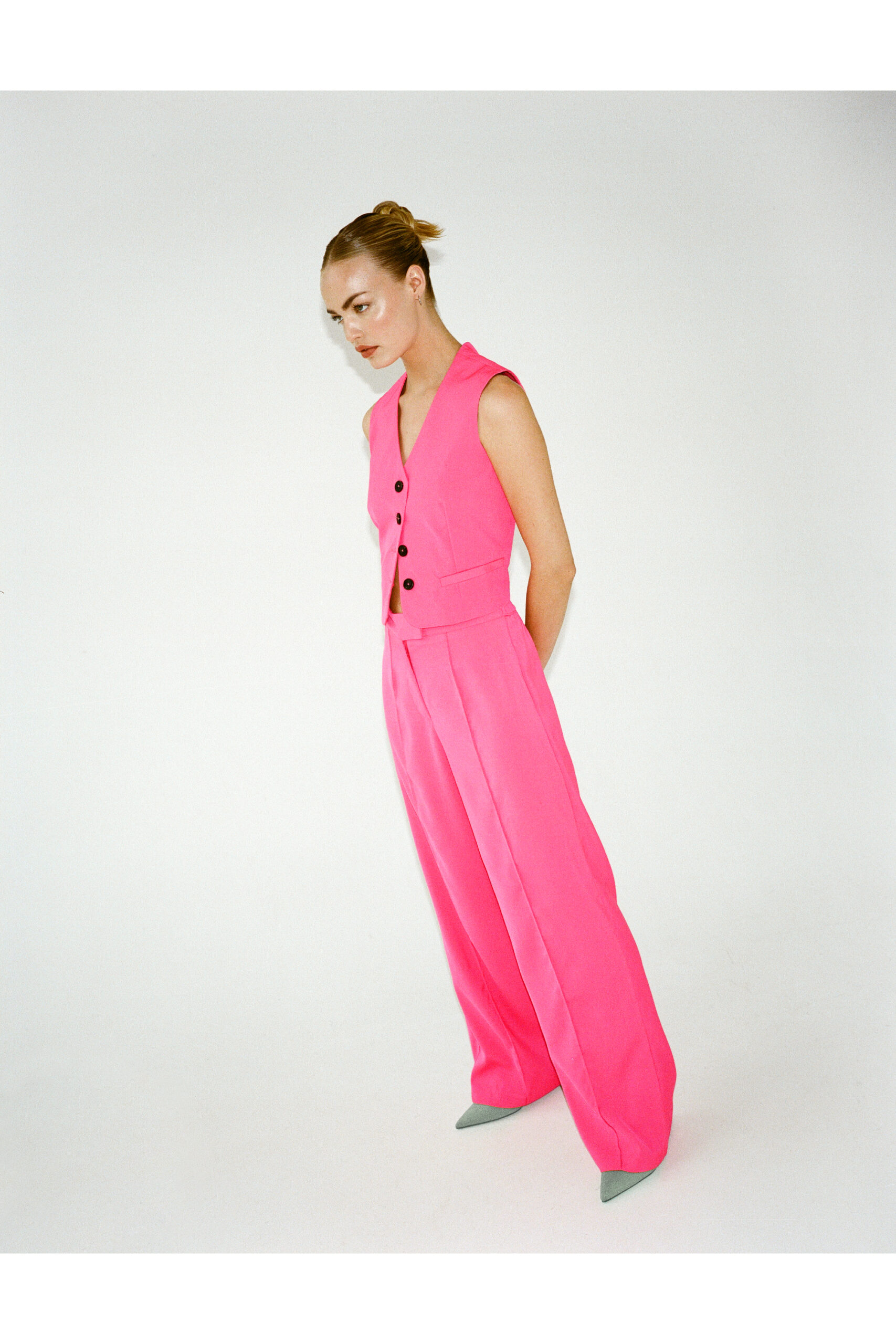 Pleating
During 2022 we've seen more and more pleated tailoring on the runways, and it's a trend not likely to drop off any time soon. Typically found in the best suit pants and skirts, pleats are back and here to add a timeless taste to your tailoring. There are different pleat styles to flatter whatever your body shape, which can be cut on the bias or straight down from the waist to provide different silhouettes. Think pleated mini skirts paired perfectly with a matching blazer, or pleated waist suit pants that are not only flattering around the stomach, but add a style note detail to make your outfit even more sophisticated.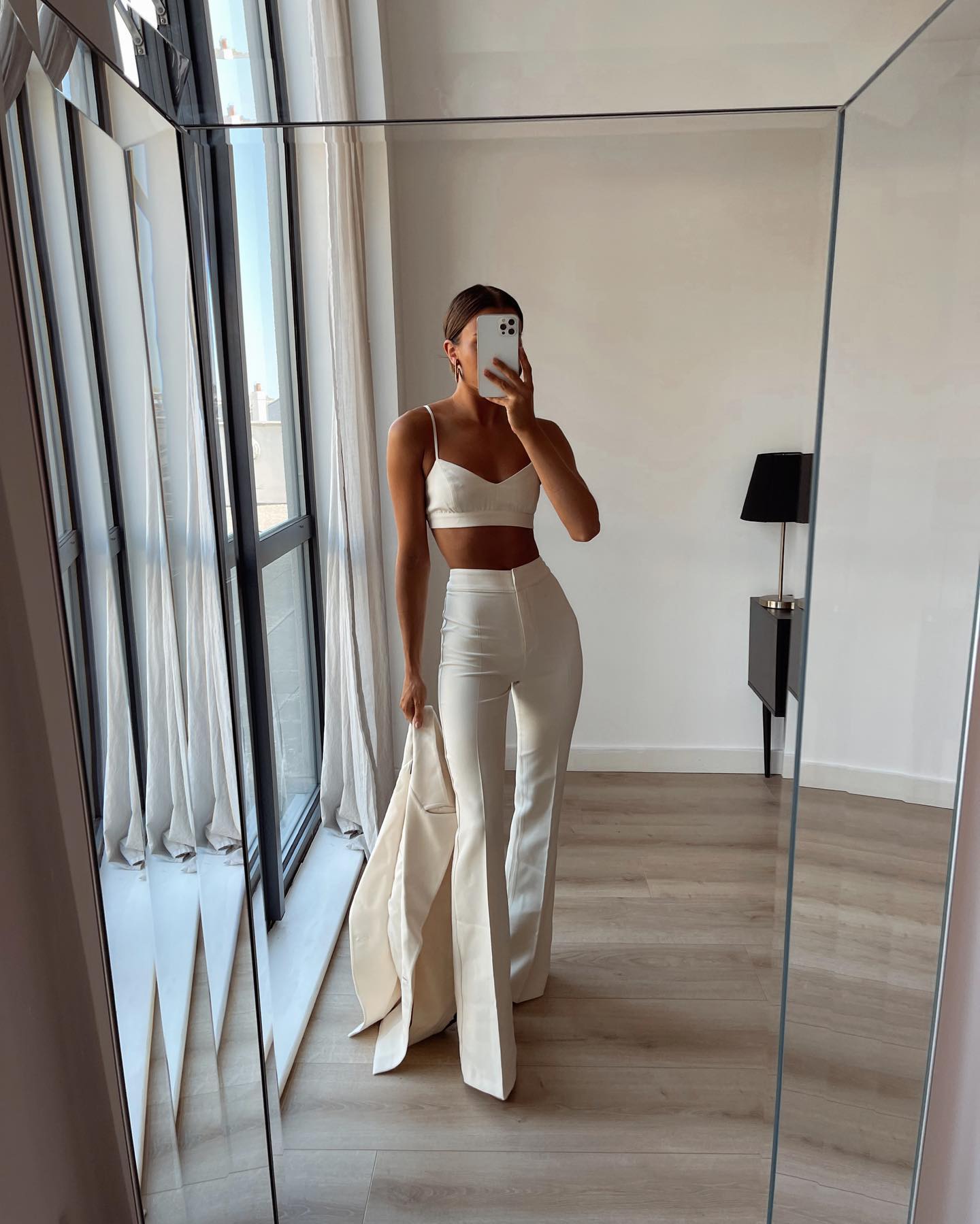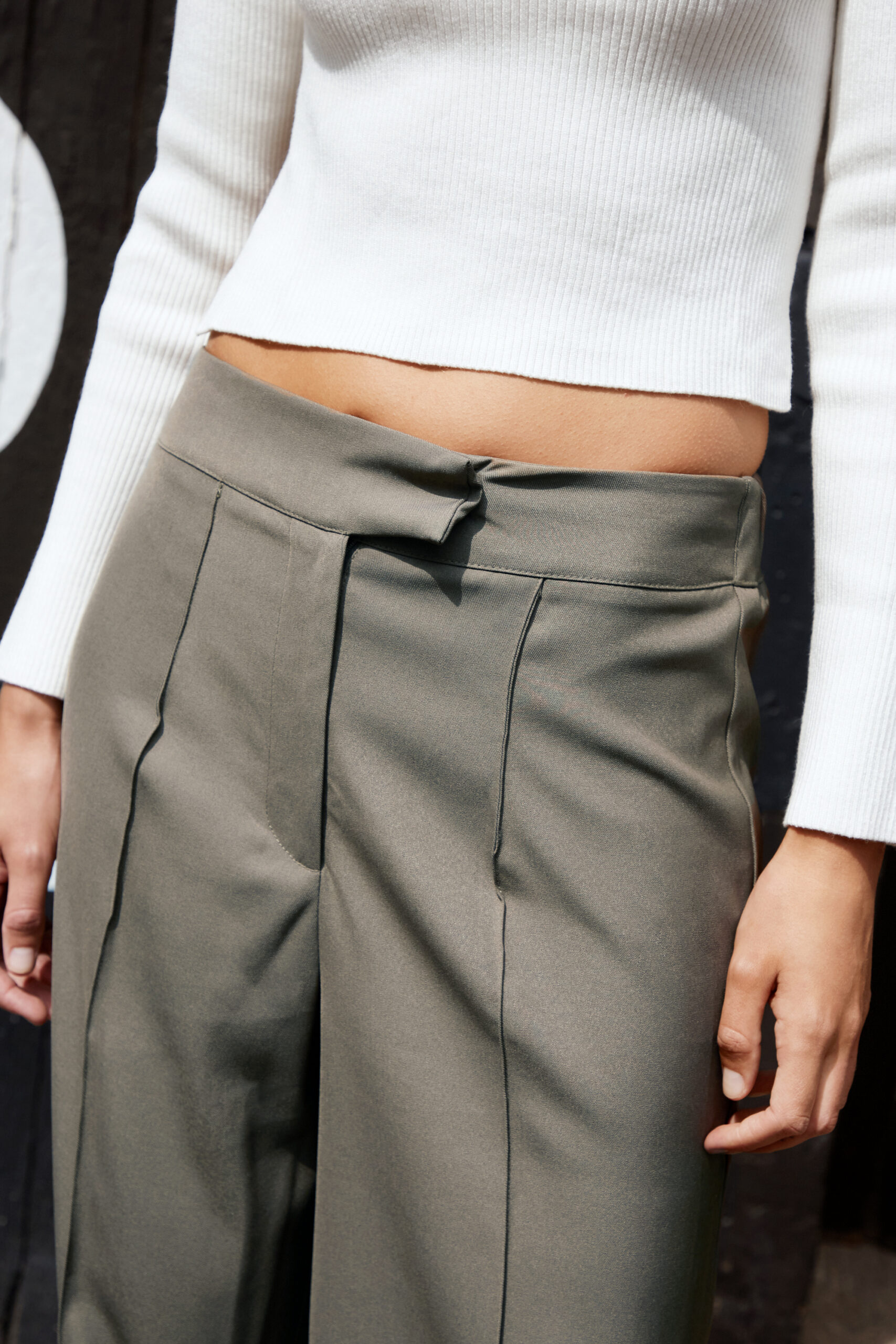 Darting
The best suits for women almost always incorporate an element of darting. For context, darts are a technique used by designers to shape a piece of clothing by curving straight fabric into the body. Think those exposed seam details you see on your favorite bottom half closet pieces. Darting is formed by stitching a long, thin pinch to a point to create shaping around the contours of the body. Not only does this give a super elegant look, it can be used to accentuate, smooth, or elongate your silhouette. The additional detail of darting is a sure way to take your tailoring to a ten, and adds differentiation to a simpler suit pant alternative.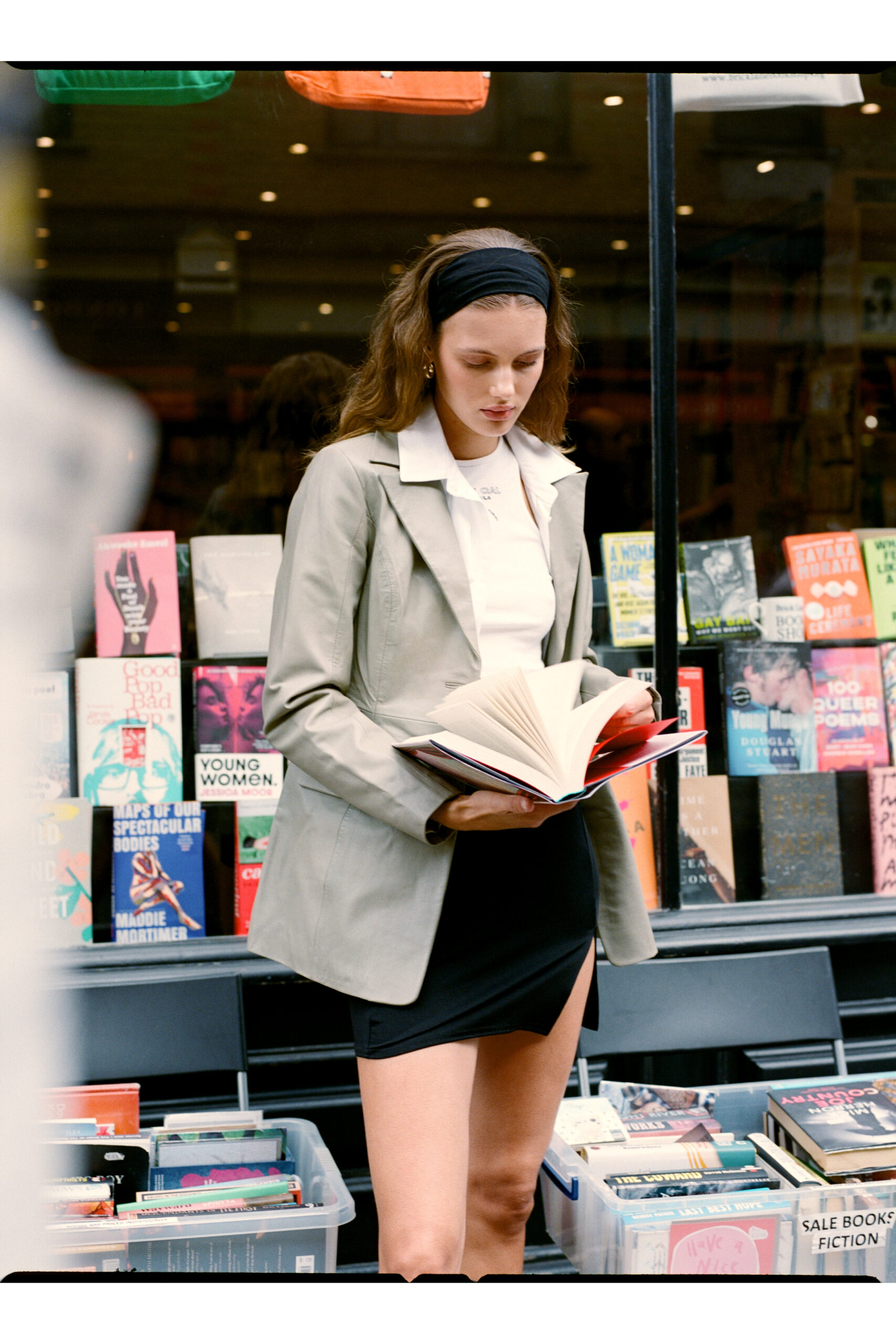 Wide Lapels
The folded front of a blazer is a common element of any suit jacket, but certain lapel styles can make a blazer feel more premium. Often, slim and narrower lapels are seen as a modern and contemporary take on tailoring and, in that way, a little more casual compared to the formal wide lapel. Wide notch lapels follow a classic silhouette, worn on special occasions for many decades gone by, so this ode to glamour can feel like you're wearing a more premium piece, and one always welcome in your capsule closet. In the same way, peaked lapels (lapels that face upward at their point) are also a premium-approved design element of the best looking suits, making a simple blazer feel extra special.
Single or Double Breasted
There is no one-size-fits-all approach to 'how to wear a suit'. Instead, with premium blazers you'll want to take into account the overall shaping you find most wearable, and that will steer whether to opt for a single or double-breasted design. A single-breasted blazer has one row of buttons to the front, which can provide a slimmer, cinched look, and this style looks great when paired as part of a tailored suit. With double-breasted jackets, the front is cut to overlap in order to fit a double row of buttons, which gives more of a straight cut, boxy silhouette. These styles are perfectly paired with jeans, a simple tee and sneakers, contrasting premium and playfulness.
Got a special occasion on the horizon but not reaching for tailoring? Check out our post on Timeless Black Cocktail Dresses instead.