Halloween is upon us, and while you might be the type who loves to dress up head to toe in a detailed costume you've been dreaming up for weeks, we appreciate not everyone has the time/money/energy for that. But who says you can't Halloween with the outfits already hanging in your closet? Whether it's a LBD or a floral maxi, there's a bunch of spooky possibilities just waiting to be uncovered with the right imagination. It's also a much more sustainable route, which is a big bonus. Below, we've put together a few low effort Halloween costume suggestions to get you going. Oh, and don't worry, no clothes were harmed in the making of this guide. Unless of course you spill your spooky spritzer while busting a move (or five) out on a dance floor.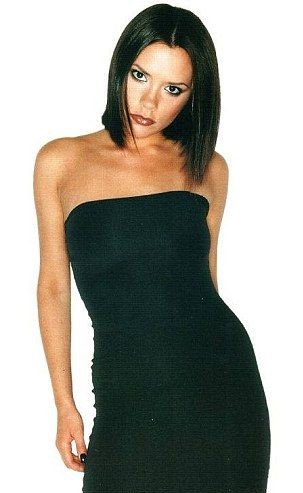 THE LBD
Dust off that LBD, because it's about to come in real handy. As if we needed more of an excuse to use the '90s as our go-to style inspiration, this Halloween, why not dress our forever muse Posh Spice. Just wear your black mini dress with black strappy heels, black nail varnish, and a touch of eyeliner.  The perfect low effort Halloween costume.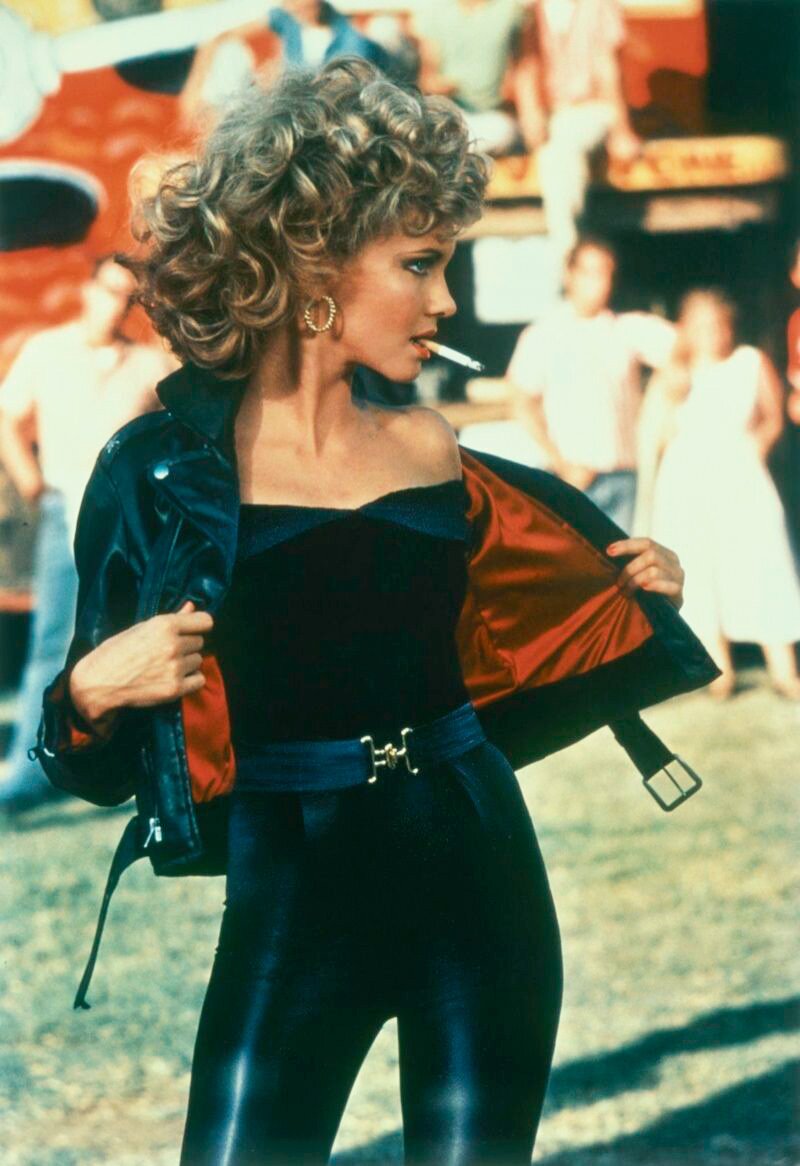 The Leather Jacket
Tell me about it, stud. It's probably overdone, it's most definitely cliché, but hey, a Sandy look is iconic and completely doable with those existing items in your closet. All you need is a cigarette, red lippy, a leather jacket and a pair of black curve-carving skinnies.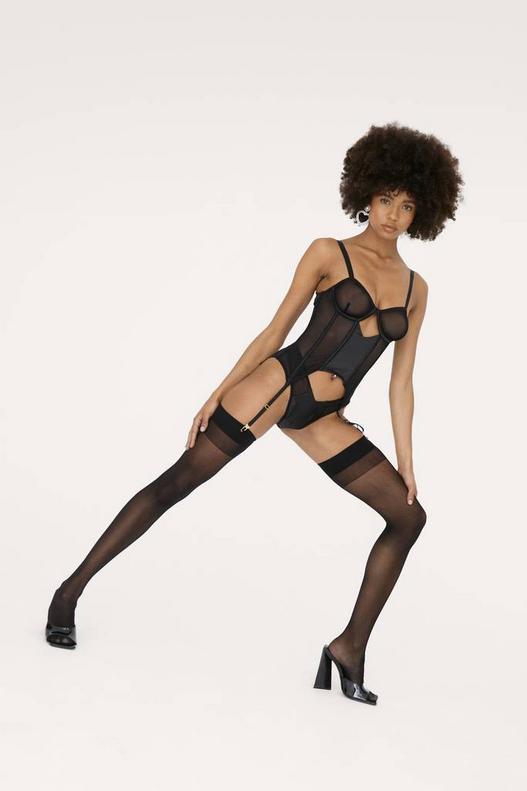 The Corset Top
The corset isn't solely reserved for heating up those date night plans, you know. Grab your favorite skinny jeans and dust off those western boots for an instant and effortless cowgirl costume. Yee haw. Another option: wear your semi-sheer corset top with solid high-waisted panties, fishnet tights, and pointed court shoes for a burlesque inspired outfit. Caution: this one may break a few hearts.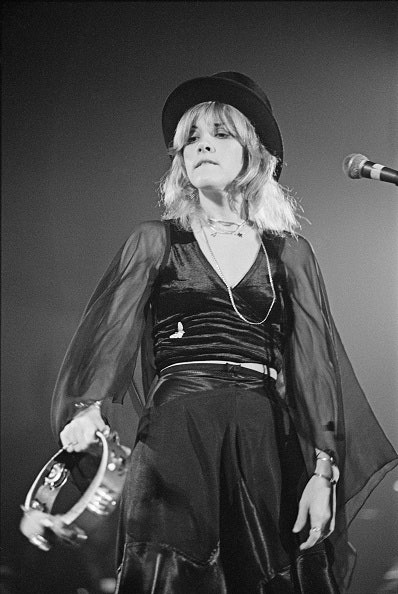 The Maxi Dress
Calling all free spirits. This Halloween, why not do a Stevie Nicks. From floor-length silhouettes to embellished shawls, devoré tunics, and lashings of chiffon or velvet, this one has a few variations to choose from. Maybe it's a devoré velvet kimono you can throw over a satin slip dress or a tiered chiffon maxi teamed with pointed boots and a pendant chain necklace. Add a dramatic hat and long gloves to the mix as the final additions to those witching hour outfit plans.
The White Shirt
Simple but always effective—just grab your statement bralette, (the one you keep for special occasions), press that tailored shirt, and style with black skinny jeans. Dab a little red lipstick underneath your nose and your homemade Mia Wallace Halloween costume is good to go. Done and done.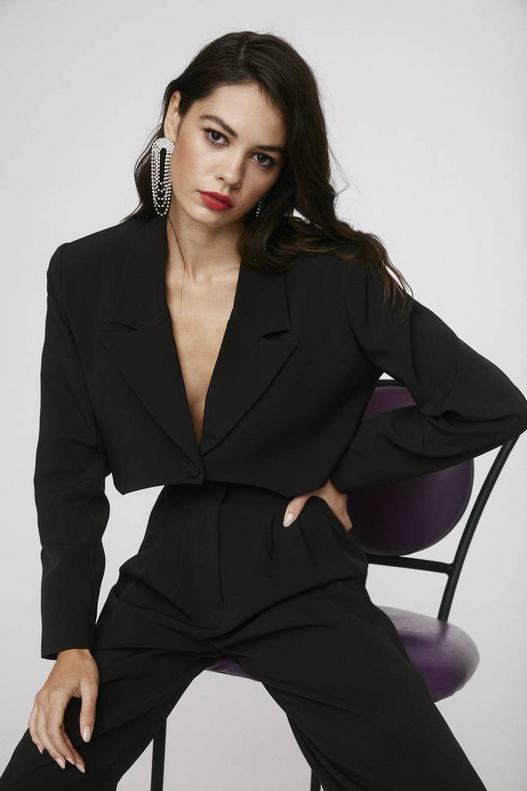 The Power Suit
You may think your double-breasted suit is reserved solely for the office. Wrong. Hold fire before hanging it back in your closet. The tailored black suit is perfect for a Men in Black last minute Halloween costume. Pair yours with a tailored button down shirt, sunglasses and pointed black stiletto heels.  An easy, low effort Halloween costume, straight from the boardroom.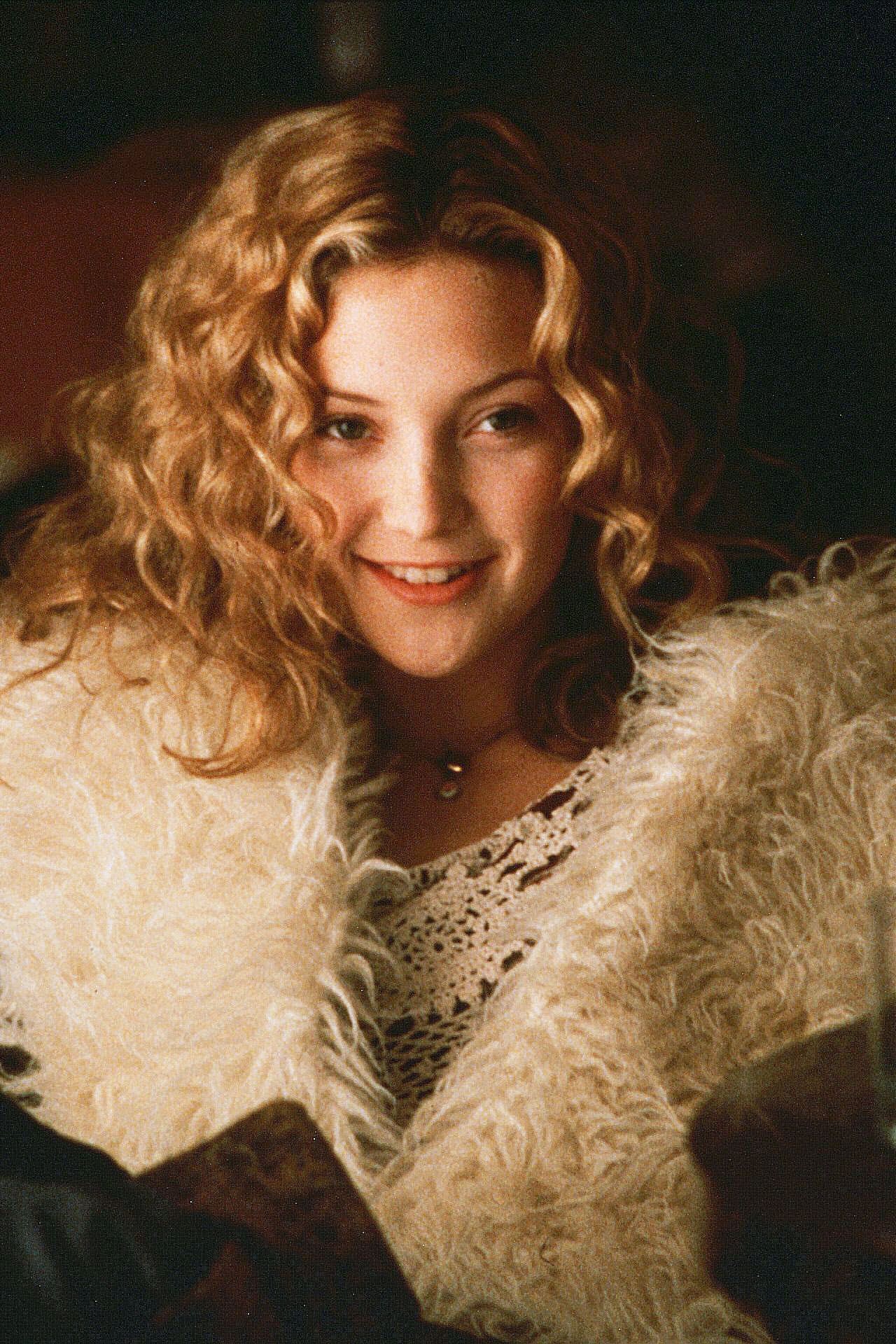 The Fur Coat
Pull out your winter fur coat and unleash your inner Penny Lane. Style yours with flared jeans, a cropped tank top, flat sandals and round shades then throw on some Beatles. Easy.
So there you have it, an endless supply of Halloween outfits with things you already have at home. No scissors required. You're welcome.