Take Townsville by storm and represent everyone's fave 90's and 00's crime-fighting super girls with The Powerpuff Girls collection. An infusion of Y2K style and nostalgic prints, key highlights encompass graphic tees, printed velour separates, and relaxed cargo sweatpants designed to empower and add that all-important chemical X to your looks. Let's reminisce.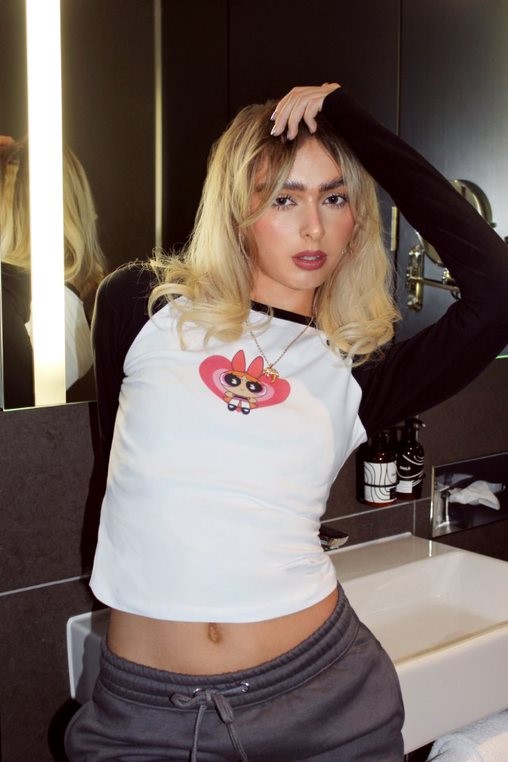 Powerpuff Girls Shirts
No Mojo Jojo here.
Feel empowered in our Powerpuff Girls shirts. Highlights encompass staple baseball T-shirts, classic acid wash, colorful graphics, and sheer mesh. 
Our top pick has to be the Printed Mesh Long Sleeve Top. The flirty sheer fabric offers will fill you with fierce confidence, while the graphics bring head-turning detail. The cropped length makes it perfect to wear with any bottoms, from jeans and cargo pants to mini skirts, so dress your top half for any occasion.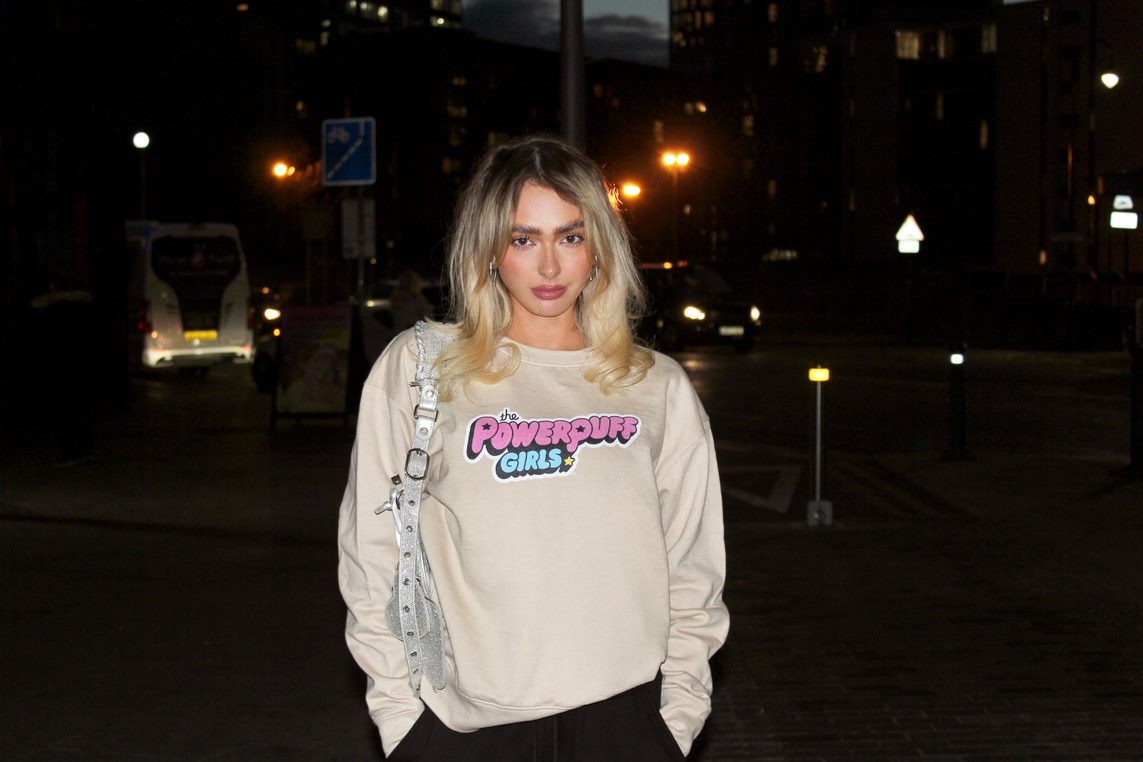 Powerpuff Girls Sweatshirts and Hoodies
Layer up and feel fierce. 
Add that all-important Chemical X to your look with our Powerpuff Girls sweatshirts and hoodies, featuring iconic graphics, comfortable relaxed fits, and high quality fabrics like soft velour. Our top picks have to be the graphic sweatshirt or the Girl Power printed hoodie, as they offer ultra-comfortable oversized fits, and can be easily styled with leggings or sweatpants for a look that will take you from lazy days on the couch to casual days out with your girl gang.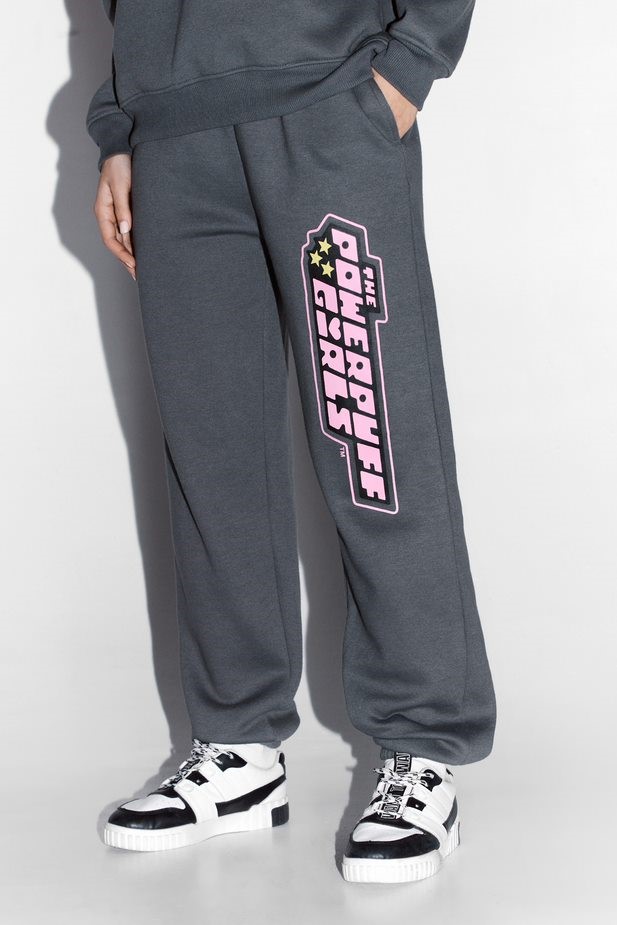 Powerpuff Girls Sweatpants and Joggers
For the days where you can't serve Ms. Sara Bellum style, throw on a pair of our graphic joggers or sweatpants. With high quality embroidered detailing, iconic cartoon graphics, and printed velour, this range is perfect for adding a pop of color and nostalgia to your look. Wear them with the co-ordinating hoodies and sweatshirts for a matching moment that will leave you feeling put-together, whether you're heading out to grab coffee, hitting up the mall, or just having a chilled day at home.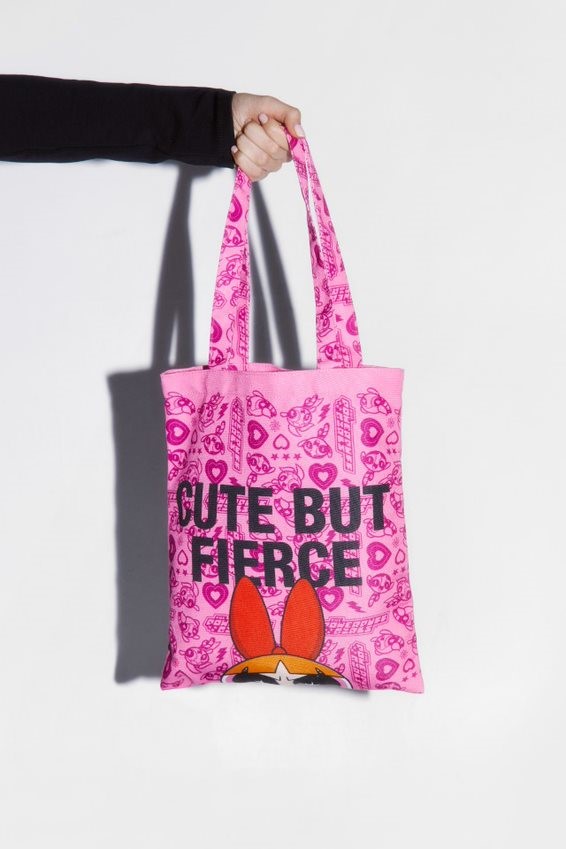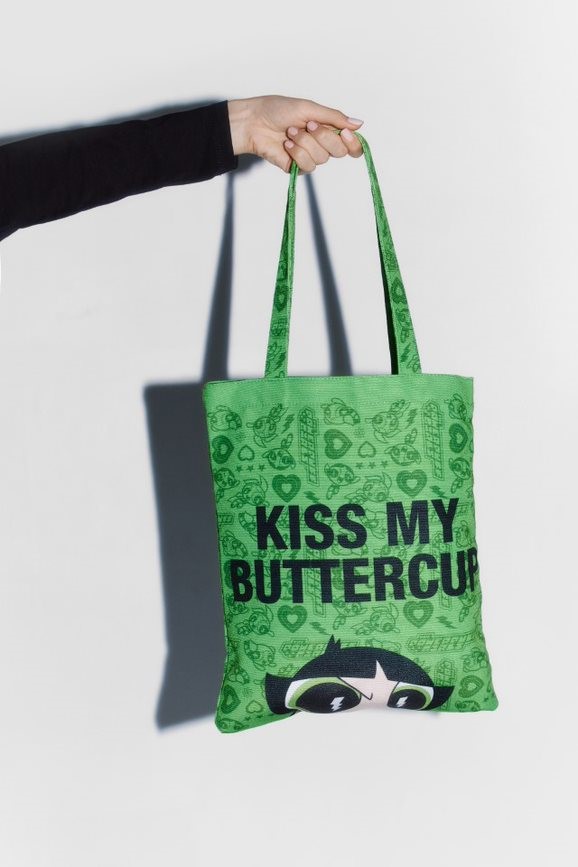 Powerpuff Girls Accessories
Girl power.
If you're looking to add a pop of personality to your look without committing to bright prints and loud graphics, add some fun accessories instead. From tote bags with iconic graphics and statement slogans to bucket hats with fun prints, whether you're hitting up a festival or running to the store, bring your 90's faves with you.
Feel powerful and save the city in our Powerpuff Girls micro collection. We have something for any occasion, from casual days out to statement nights out, to festival weekenders and lazy days in, so you're certain to find the perfect, city-saving, inspired piece for you.