It's pretty obvious that 17-year-old Charlie Cuscito knows a thing or two about putting an outfit together (see: photo above), but what you can't see is that she's also linked to one of the biggest icons in the fashion industry, Anna Dello Russo. The Vogue Japan editor-at-large also doubles as Charlie's aunt (so cool!) and her eye for on-point ensembles is paving the way for Charlie's future in fashion. (She also hopes to attend the London Academy of Dramatic and Music Arts one day, NBD.) As she finishes up her last year of high school, we asked Charlie to give us a snapshot of what it's like living in her hometown of Bari, Italy—and from the looks of it, it seems pretty dang awesome. Check out how Charlie mixed her all-black aesthetic and breezy Italian 'tude in our Nasty Gal Collection Fall 2013  below. Bonus? That gorge Southern Italy coast as her backdrop.
How old are you, and where do you live?
I'm seventeen years old and I live in Bari, a seaside town of about 320,000 people, in the southeast of Italy.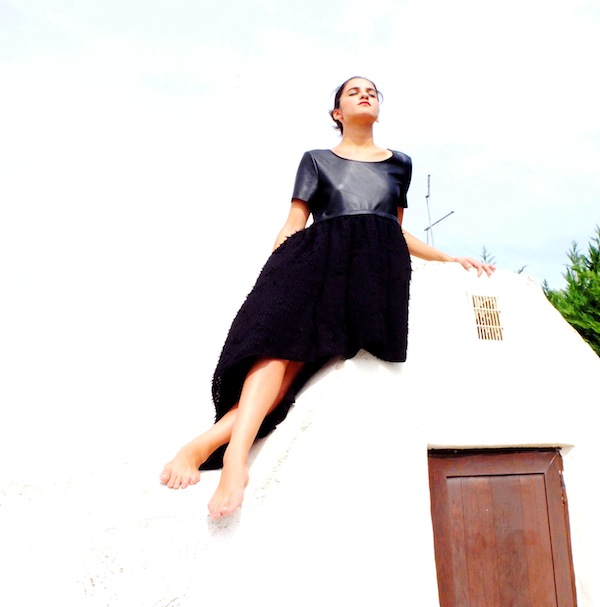 What's it like living in Italy?
Living in Italy varies depending on where you are. The south has its pros and cons—it has breathtaking and unique colors. I live near the sea, and the weather allows us to swim from May to September. However, even in a relatively large city such as Bari, you kind of feel as if you are at the periphery of the world, and you envy other cities like Rome, Milan, Paris, London or New York where more things happen.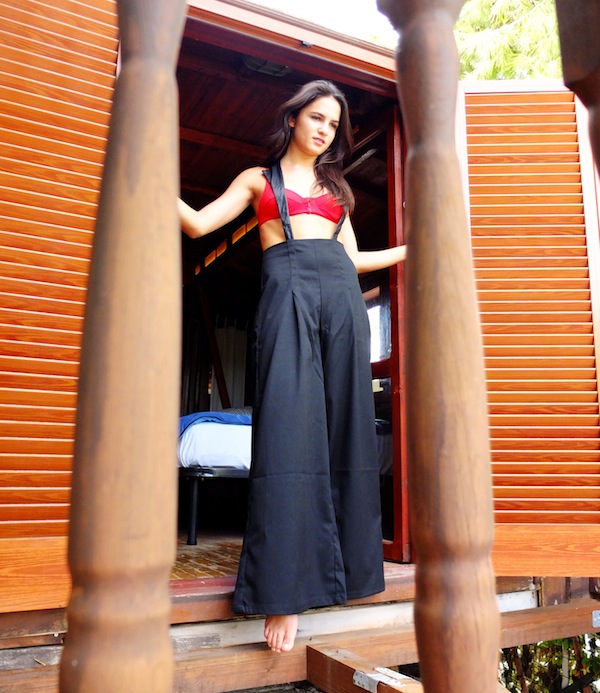 Do you like growing up in Italy, or do you wish you lived somewhere else?
I liked growing up here with my family and my friends, but we have already begun to scatter around. My sister, Virginia, lives in Milan where she works with my aunt. My boyfriend also went to Milan to carry on his studies. Two friends have already left to go to university in the United States and in Germany, and others will in the near future. As soon as I finish high school, I'm leaving. So far, I haven't traveled a lot. In Italy, I've only been to Rome, Milan, Venice and Verona. Abroad, I've only been to Paris with my parents and to India with my aunt Anna. I can't wait to spend some time in cities like London and New York. Berlin and Tokyo seem interesting, but I don't know if I would live there permanently. I think the solution is to travel and see the world before choosing where to settle down.
How have fashion and style been an influence in your life? How has Anna Dello Russo inspired you?
I consider fashion a form of expression of one's personality. You can tell a lot about someone from their look—I think it makes us unique and inimitable.
Anna Dello Russo is my aunt, my mom's sister, and her boldness, determination and strength are an inspiration to me. She's one of those people who believes in what she does, and I learn a lot of things from her—to be accurate, rigorous, to complete everything I start, to say what I think without any problem and, above all, to chase your dream until it becomes reality.
What do you think is unique about Italian style? How does it differ from American style?
Italian style has a unique simplicity in itself. Basic and refined. I would consider the American style more casual, less studied and less bound to the rules of colors and patterns—and a tad more flashy.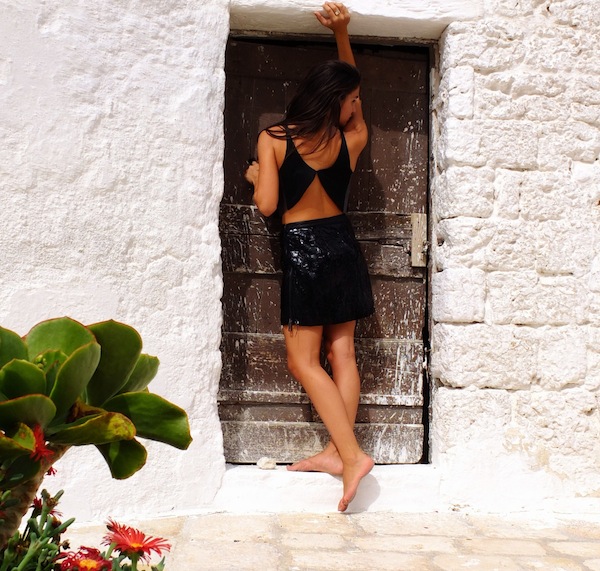 What do you want to be when you grow up? What's your plan after you graduate high school?
My dream is to become a movie actress. I've been taking an acting class for three years, and it's a dream that I want to pursue. After I graduate, I plan to study acting at the London Academy of Music and Dramatic Art.
What can we find you doing on any Friday night?
On Friday evenings you would find me busy with my theater course, and then I go home after because I go to school on Saturday morning. On Saturday night, I go out with my friends. First we all meet at a bar, then we go to some pubs and occasionally clubbing.