Aside from writing LOL-inducing puns and witty product descriptions, Darcey Taylor (our lovely UK-based Junior Copywriter at Nasty Gal) certainly knows a thing or two about fashion. From naming every neckline and sleeve to identifying silhouettes and materials, the Manchester-born writer's fashion knowledge is pretty hardcore. She's also that type of person who will breeze into the office early on a Monday morning looking mega killer with dramatic earrings and a vibrant outfit while the rest of us are still semi-unconscious and busily sipping our coffees in our sensible sweaters (our office is cooooold). We spent a morning discussing her style aesthetic while following her around her fave spots in MCR.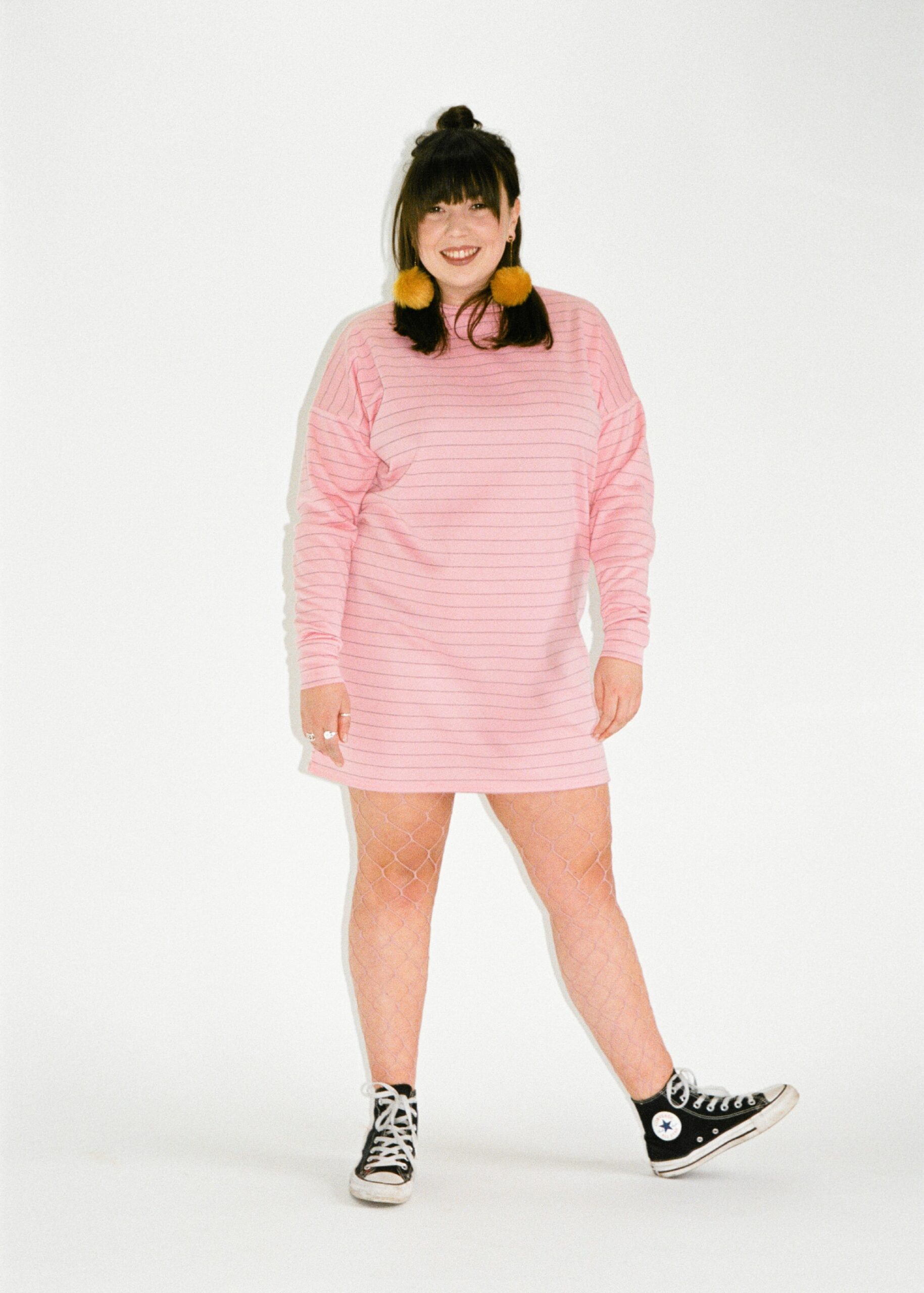 "My mum always dressed me a little differently from being little (thanks mum!), cute but cool, and then as I got older I took that foundation and just made my style my own. I always used to experiment with outfits—some of them worked and some of them definitely didn't, haha. I have always been curvy and I used to find it hard to dress for my body type but now I feel I've got it down—I embrace my curves but always try and flatter them. I feel like I'm there now with my style; I know who I am and what I want to dress like. I've recently taken a 70's inspired twist recently which I'm loving."
"I love slogan and graphic tees. I have an unnecessary amount of both, but my go-to item is a plain oversized tee. I wear them with jeans, under dresses, wide-leg pants, and they just go with pretty much everything—they are casual but chic, which I think (well I hope) sums up my look in general."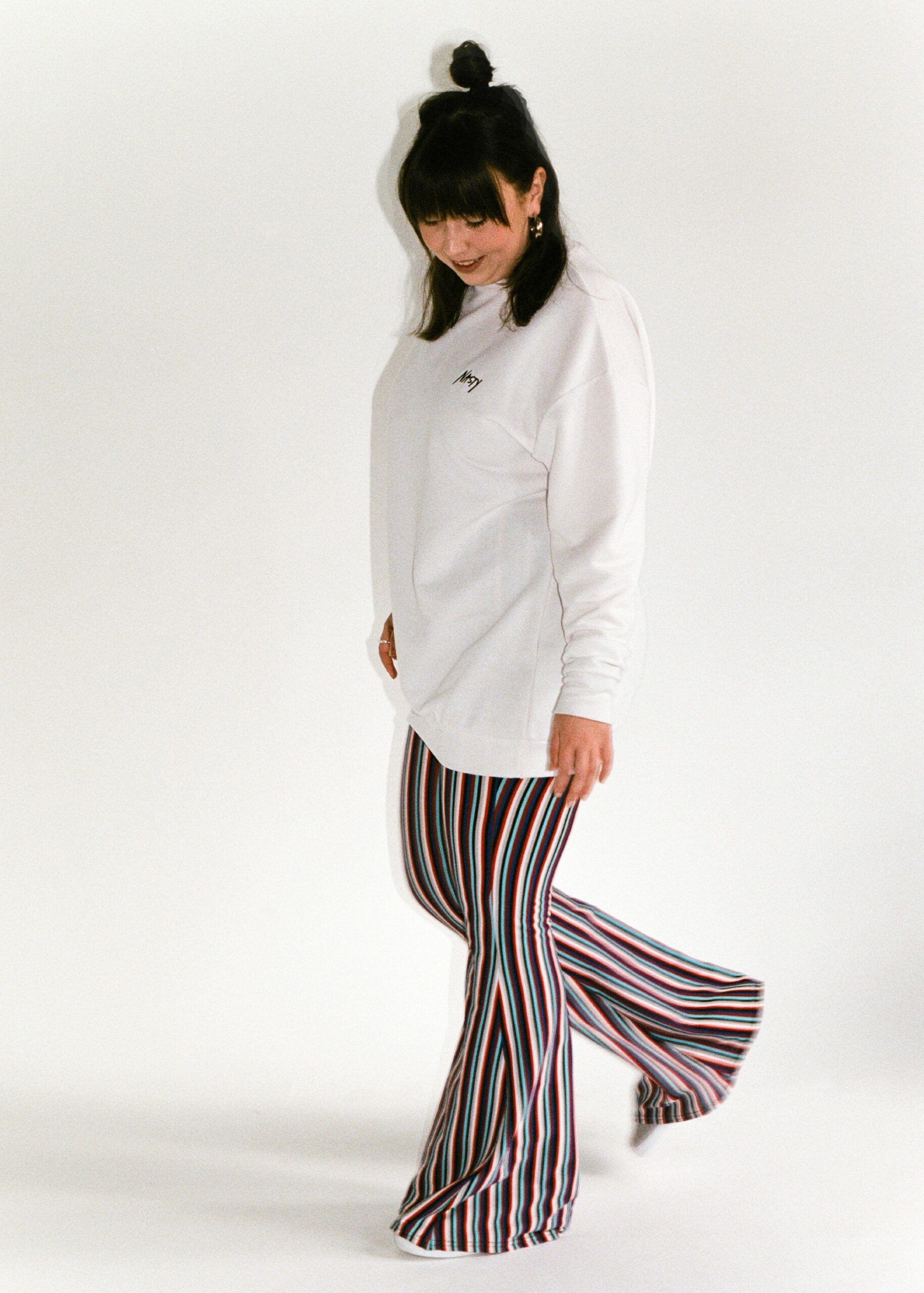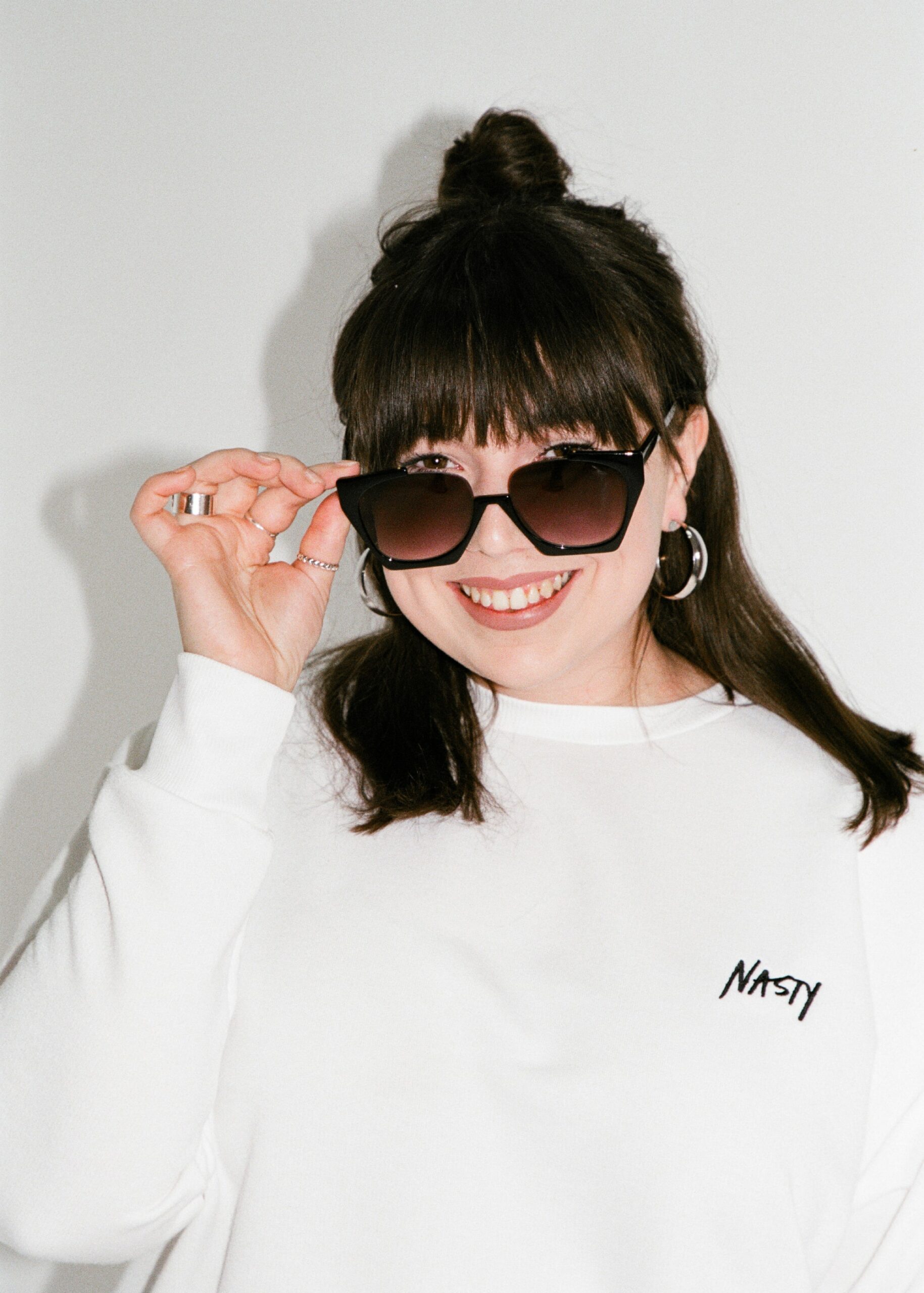 "I have a huge collection of OTT earrings and lots and lots of hoops. I actually only got my ears pierced just under a year ago and now I'm obsessed! I also love my silver rings, they deffo add a little edge to anything I wear. I also love, love, love sunglasses–being from a constantly rainy place I hardly get to wear them–but the minute that sun's out they're there."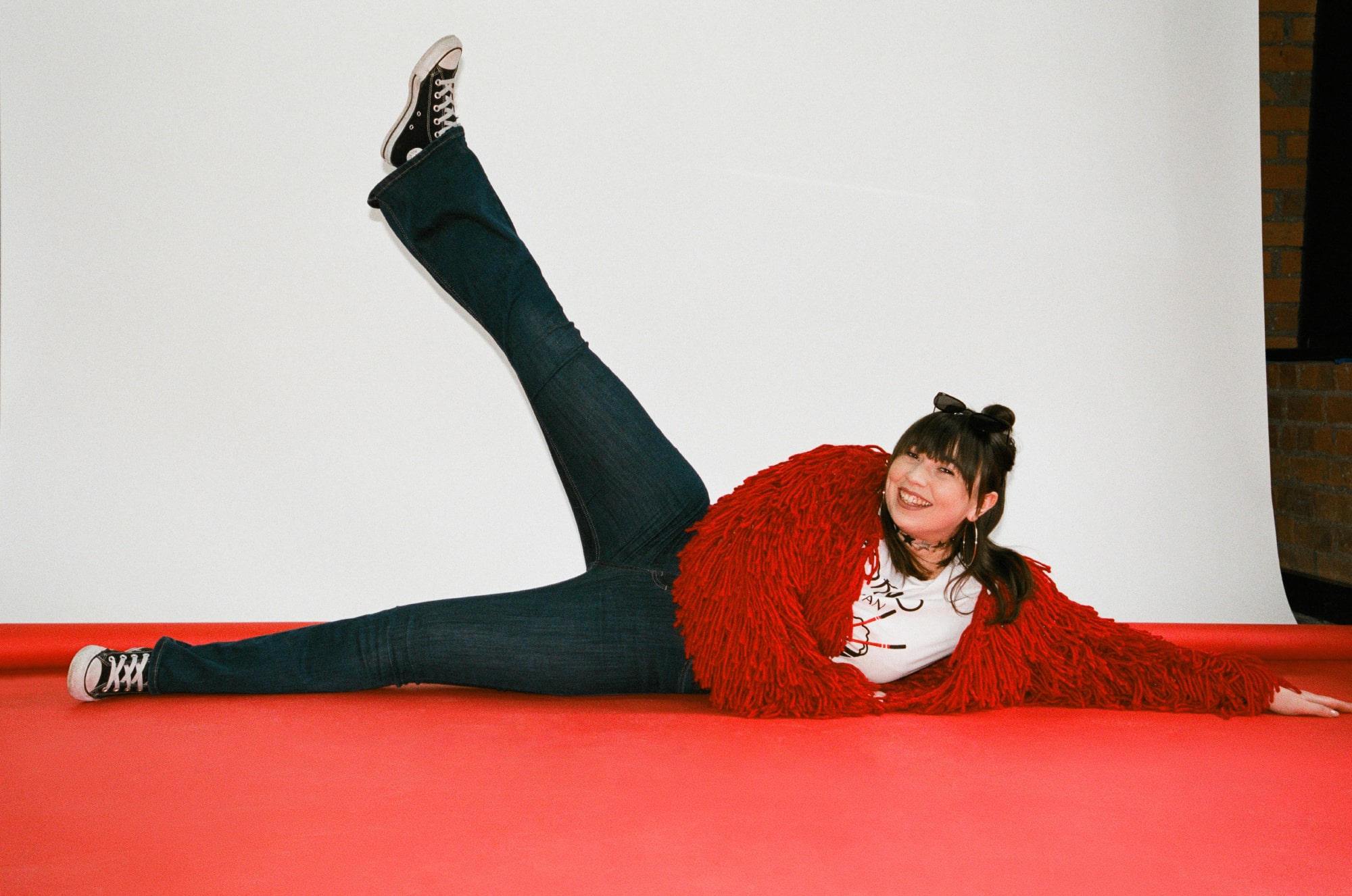 "I knew I couldn't live my life without writing, I even stayed an extra year after my degree to do my MA because I just love the craft so much. I didn't even know being a copywriter was even a thing until I'd done lots of job searching. This job is perfect for me, I love it; I get to write, the Nasty Gal tone of voice is funny and witty but with attitude and very pun based which makes things fun. Plus I get to look at clothes all day and work with some great people."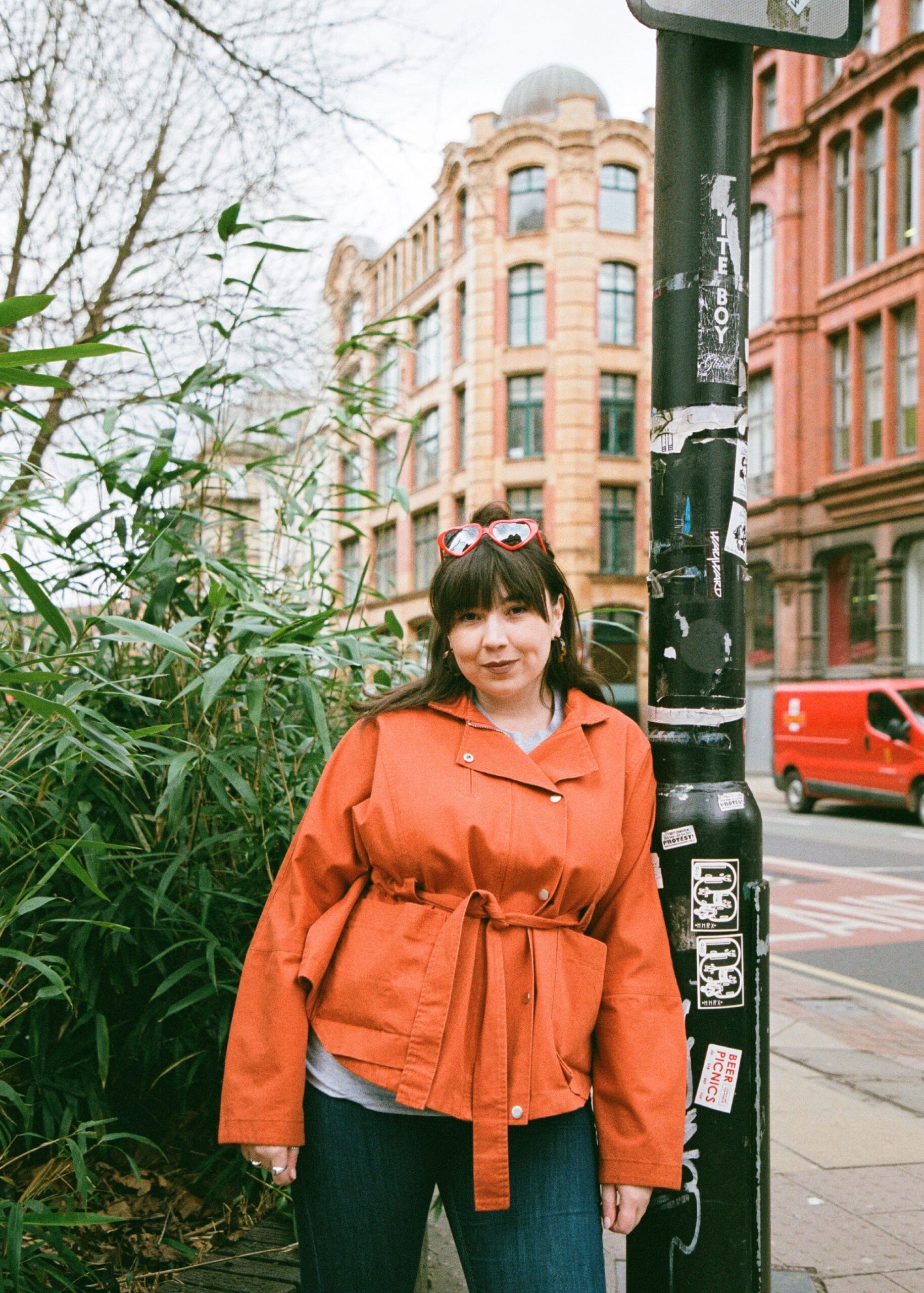 "I'm Mancunian born and bred and I'm only just realizing how much being from Manchester has influenced my style. Manchester fashion is iconic—very athleisure, mixing in sportswear with everything. Just try and find me a Mancunian without something Adidas, it's probably impossible. My pink gazelles are my babies, and they just add a cute pop of color to any outfit."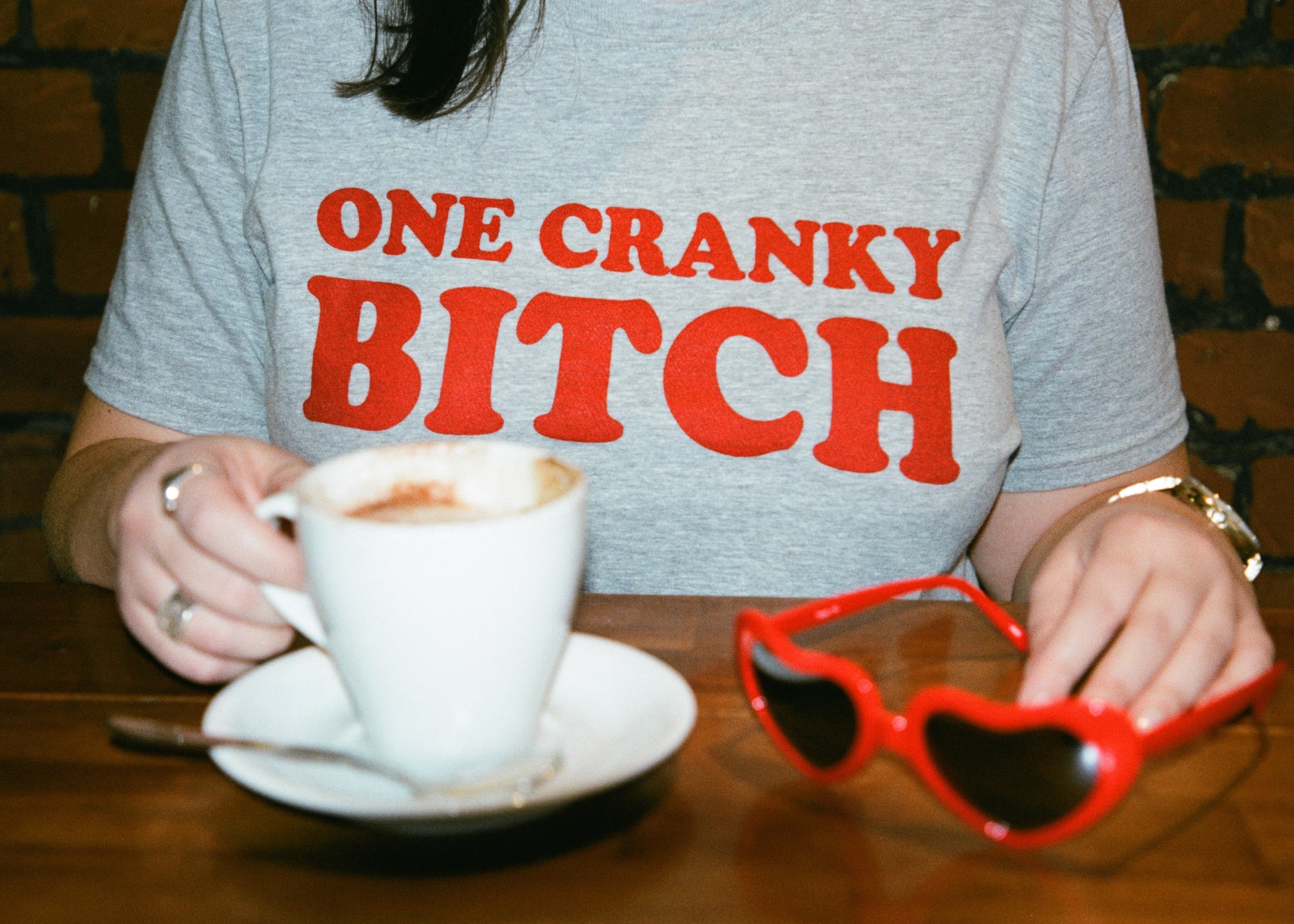 "You can usually find me in the city centre drinking coffee basically all the time, haha. I have also become notorious for eating out constantly and finding new restaurants. I love food, and going for a meal and a few drinks with my friends, family, or boyfriend is my favorite thing to do."
Photos by Emily Ashcroft.