New season, new looks.
Winter is fast approaching, and we've been wondering what pieces we should be looking out for to see in the colder seasons. Of course, we had to get Lizzie Dawson back to tell us all about the upcoming Fall and Winter fashion trends for 2023. She's Nasty Gal's Fashion Director – so if we trust anyone to give us a sneak peak at upcoming F/W trends, it's her.
To take a browse at Nasty Gal's newest drop of fall outfits, click here. Designed to elevate your classic staples, and take you seamlessly from day to night, this collection has everything you need to go from lazy days to party nights.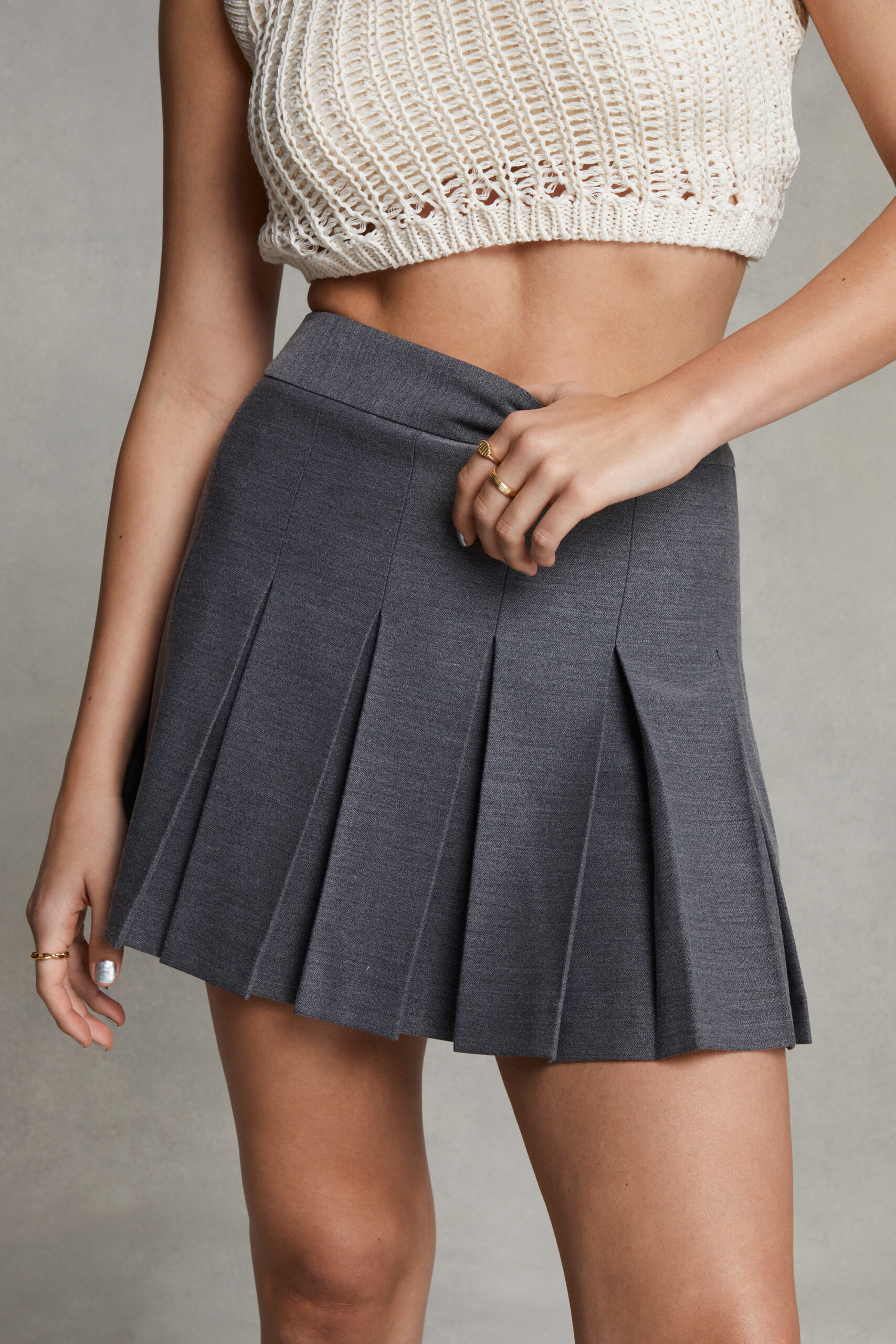 What are the key Winter 2023 fashion trends our Nasty Gals need to know about?
There's a distinctive trend coming through for the style known as 'French girl chic' bubbling under for F/W23, that we have seen on the horizon throughout Spring and Summer. It's set to make its mark for Fall. The casual chic moment is a mix of classics and timeless wardrobe pieces with trophy accessories and a relaxed sexiness in its styling.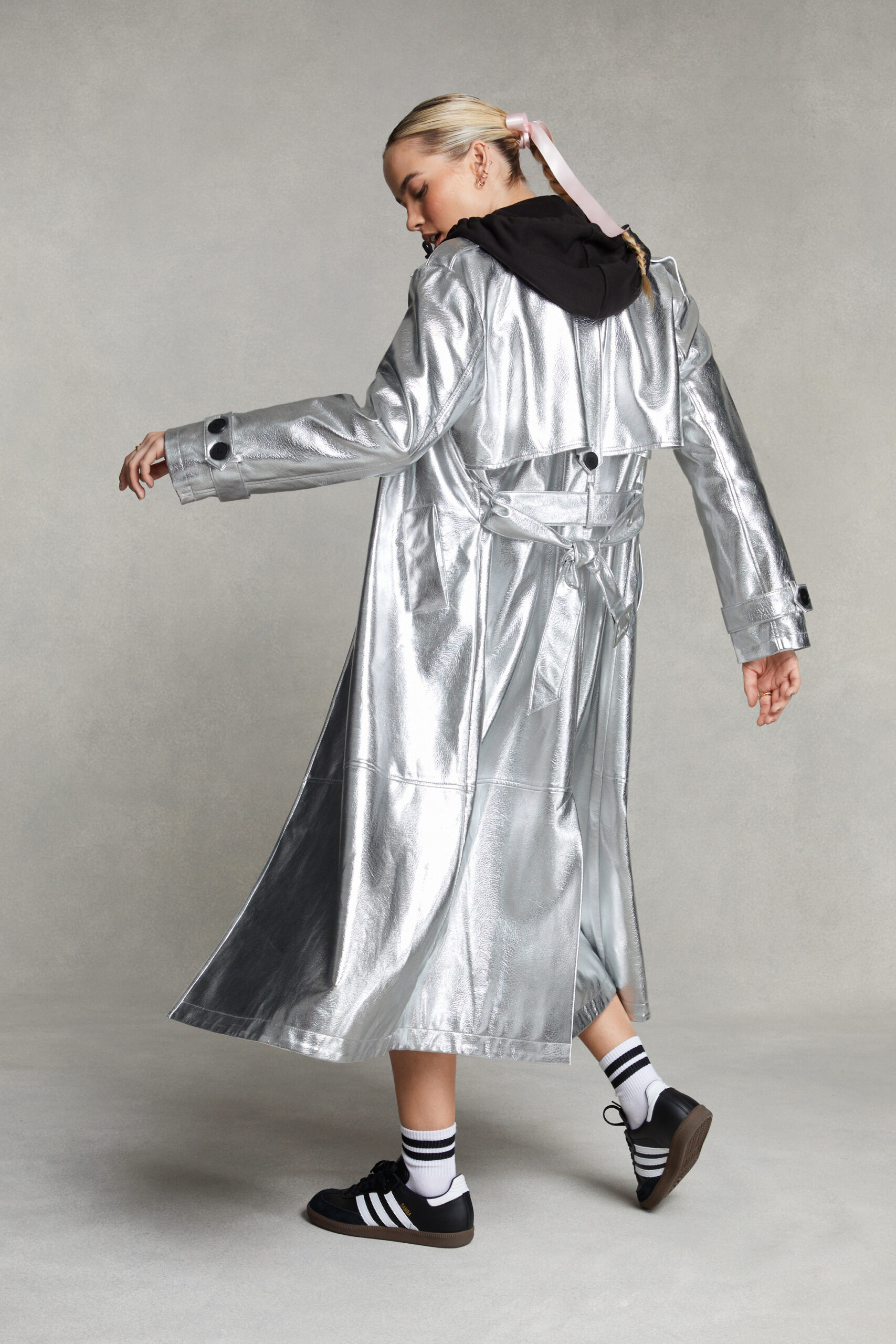 2) What's your favorite piece from the Winter drop? 
The colored Afghan and statement fake fur coats in puddle grazing lengths are my key investment piece for the season. They add a statement of elevation to any look and create the ultimate FW silhouette that can be dressed up over occasion sequins or down when married back to casual denim and cord.
3) Should we be buying into any specific fabrics or textures?
Luxe fabrics such as satins, jacquards, devore and velvets will be prominent in modern tailoring. Think soft separates and relaxed silhouettes.
Trophy leathers in metallics make for statement staples, and the return of denim adds a casual moment to the season. 
Corduroy is set to make a comeback in both accessories and in clothing. Its washed and authentic style is key to its role as a contrast against the luxe textures mentioned.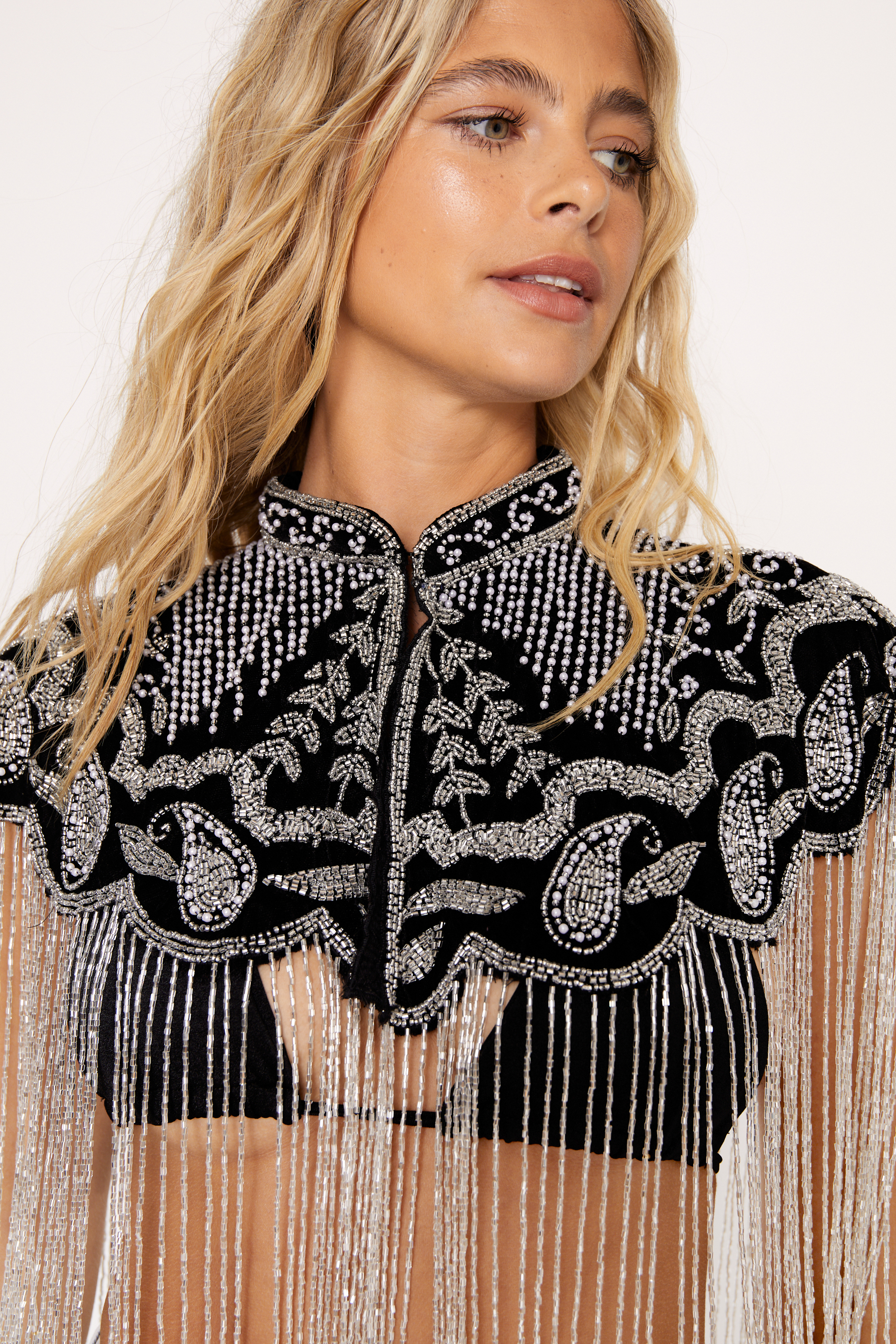 4) If you were creating a 5 piece capsule wardrobe for Winter, what would need to be in it?
The Leather Bomber Jacket
The Modern Tunic Mini Dress
The Exaggerated Relaxed Blazer 
The Banana Leg Denim Jeans 
Metallic Leather Separates 
It's all about the layering of the classics to elevate a look. 
5) What are this year's essentials for party season?
Last year saw a demand for occasion wear and trophy pieces unseen since pre pandemic times, however this year takes a slightly softer approach to dressing for party season. Highlights encompass 'accent' pieces such as the statement cape or the embellished bodysuit, or trophy separates such as the metallic jacket and pants, which can be styled up or down easily depending on the occasion.
Dressy and statement tailoring is also key for a modern twist on party. Structured fabrics and neat, exaggerated silhouettes in striking jewel tones are Nasty Gal's take on the ultimate party guest look.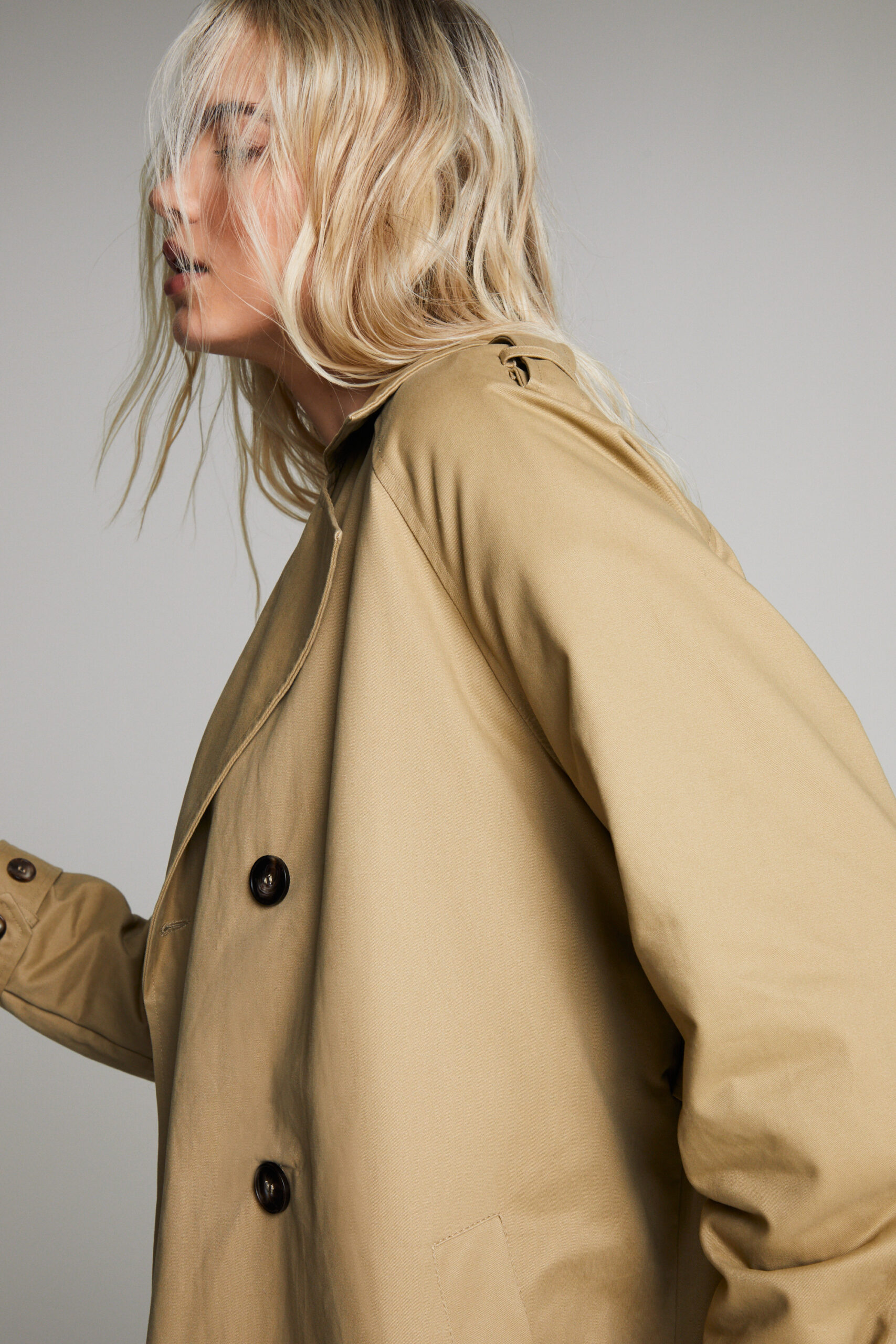 6) Are there any old trends making a return this Winter?
Not so much old trends but the key item of the loved trench coat of seasons gone by once again reappears, but in a larger, relaxed silhouette that is the ultimate layering staple. We have reintroduced our best seller in new tones of charcoal, camel and olive for FW23. Ideal as your new go-to jacket.
7) What Winter 2023 color trends should we be buying into?
Colors for F/W are showcasing a newly interpreted neutral palette of stone, winter white, soft khaki, olive, and chocolate, with accents of pillar box red and pop pinks (thanks barbiecore) along with the introduction of newly seen colored metallics.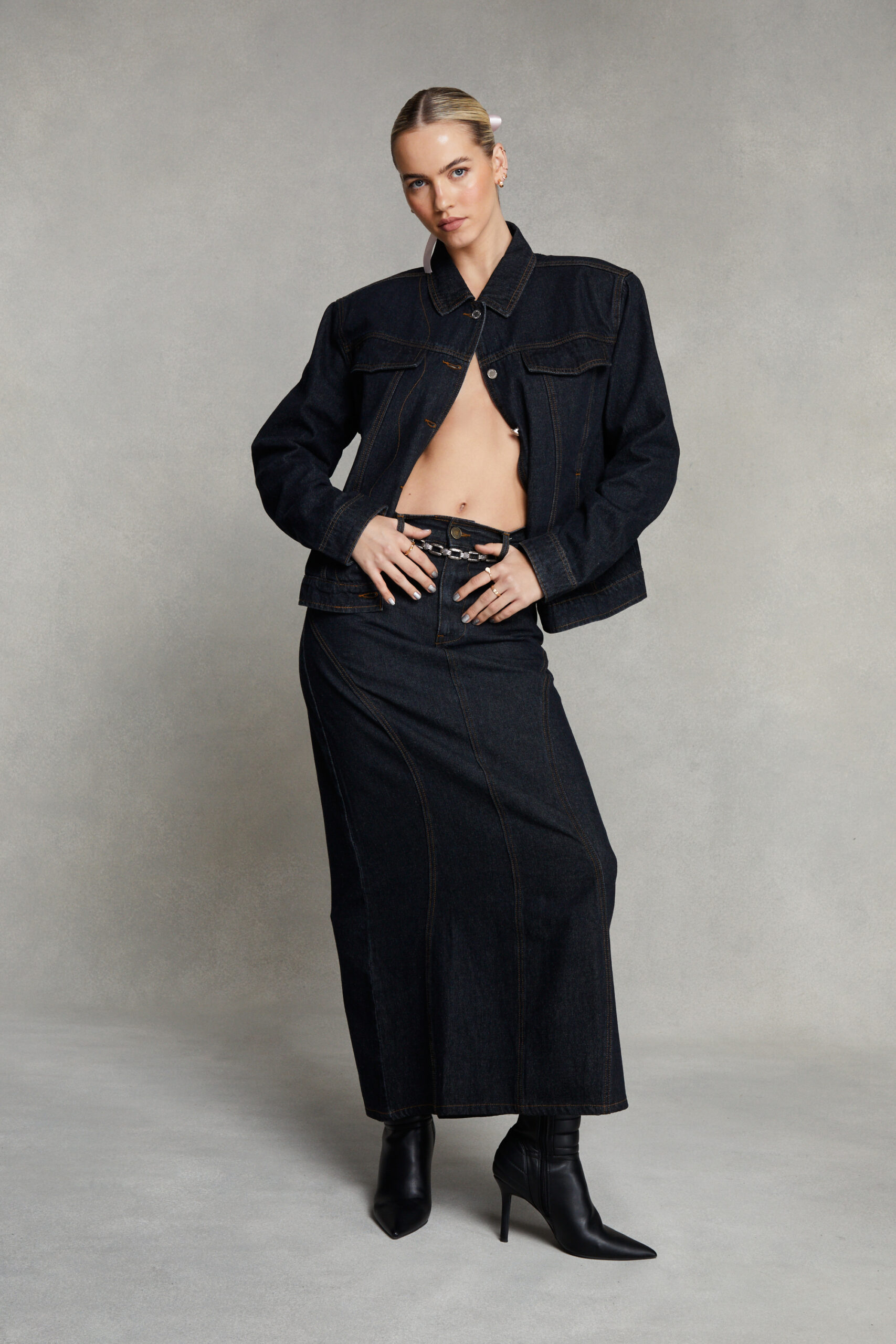 8) What's your advice for making our Summer faves work again for Winter?
Layering! That coveted jersey T-shirt from summer? Layer with the collegiate cardigan, denim trucker hat, and oversized biker jacket. Style boyfriend shorts with tights, a winter knit, and the key F/W boots for a warmer take on shorts for the colder seasons.
9) Winter signals party season. What occasion dress trends do you see for 2023? 
The occasion two piece set is making its debut as the key silhouette for the party season. 
Maxi skirts and matching tops in statement embellishments as well as structured tailored separates in jewel tones create a new occasion closet that stands out from our competitors. 
Not done browsing for Fall and Winter looks to see you through the end of the year? Look no further.
To take a browse at Nasty Gal's newest drop of fall outfits, designed to elevate your outfit rotation, click here.
Check out our fave F/W posts below: