Cold  mornings and dark nights have arrived. It's time for a new coat.
In 2023, the winter coat trends are big, bright, and are certain to bring an extra edge to your look, rather than covering it.
Standout trends include faux furs (or real fur, if that's your vibe), longline designs, bold patterns, and easy to style neutrals. Furry fabrics bring all the warmth, and allow you to explore more fun patterns, vibrant colors, and unique textures, while staying warm all Winter long. Longline coats bring the class, perfect for going from day to night, while protecting you from the chill. Neutral shades are ideal for those who prefer the more minimalist aesthetic, and they are ideal for every day use due to their infinite styling options.
The standout print of this winter is plaid, especially in bold colors. We have a range of plaid coats ranging from short, blazer style coats, to longline coats with built-in scarves, for looks to see you through Fall, Winter, and Spring, until the warm weather returns.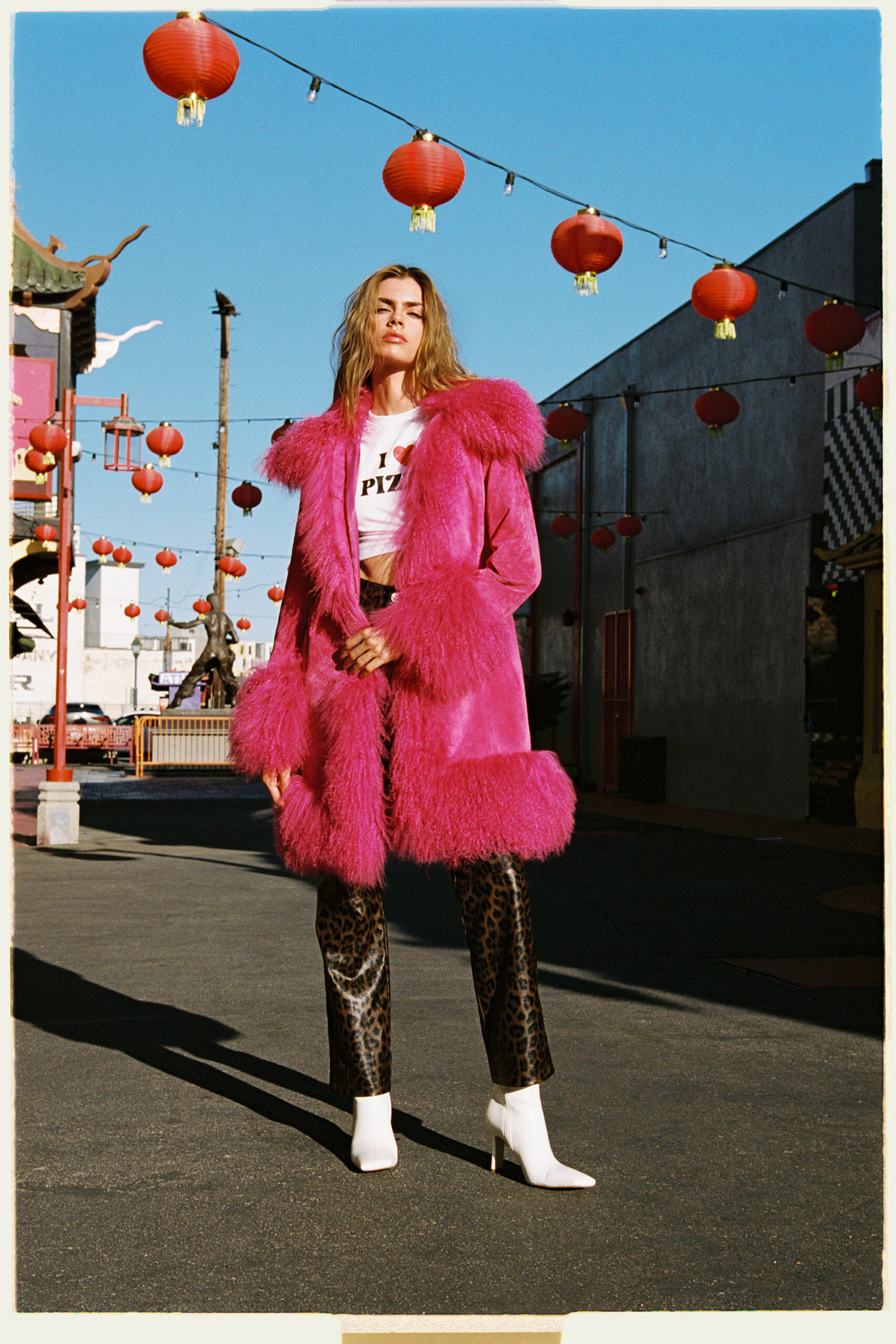 Warm Winter Coats: Afghan Coats
Cozy up.
Feel protected from the elements while serving fierce looks in our Afghan coats. With warm fur (or faux fur) trims and ultra flattering cuts, Afghan coats are renowned for their statement designs and ultra cozy fits. Browse our top picks, from longline designs guaranteed to block out the breeze, to shorter, more casual pieces perfect for day to day wear.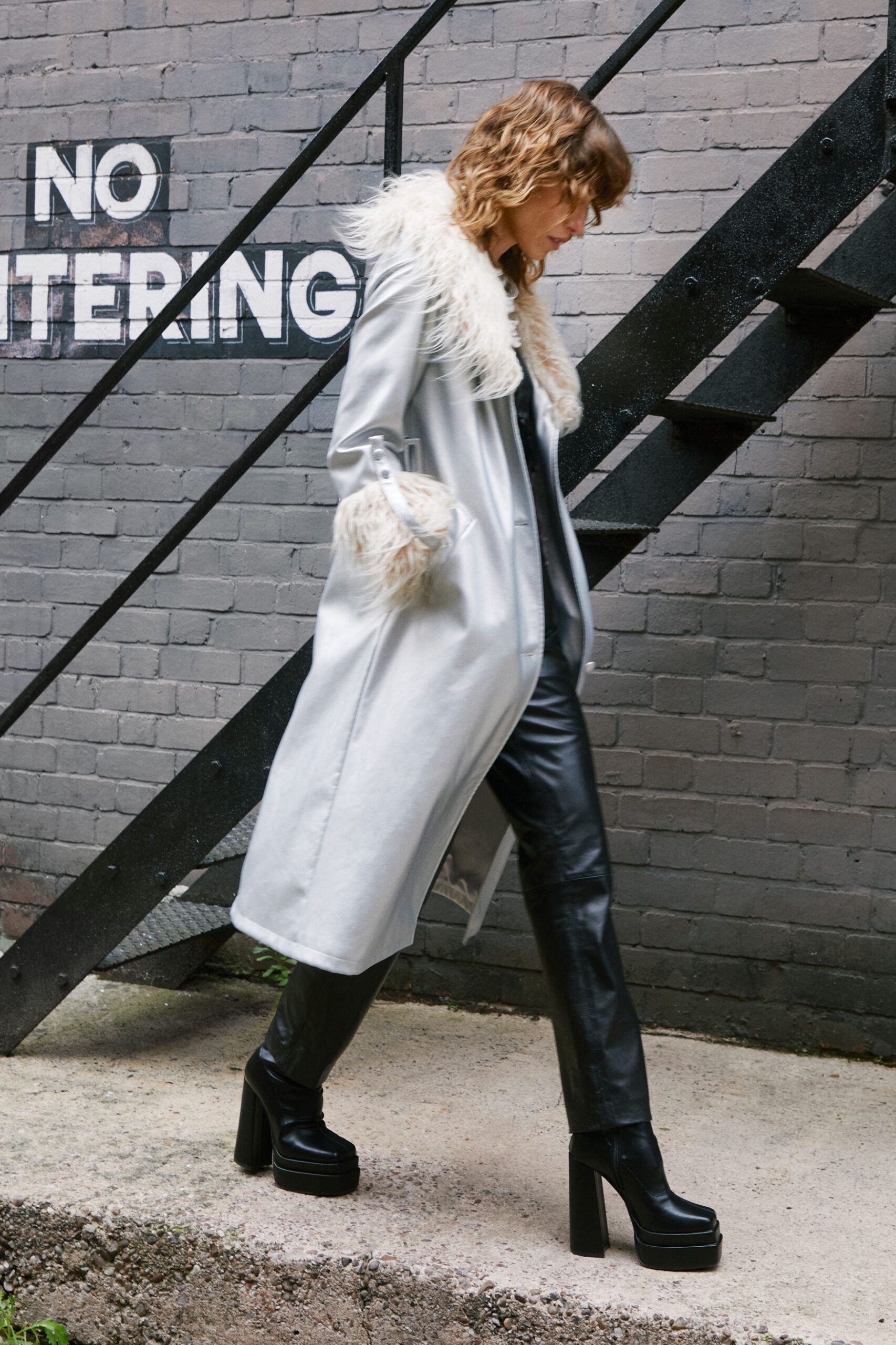 Metallic Winter Coats
Time to reflect.
Metallics are the look of the year, and this doesn't exclude outer layers. Wear a silver coat over a simple jeans and sweater ensemble for an elevated daytime look, then with a mini dress and knee high boots for a night out look that will turn heads no matter where you're headed.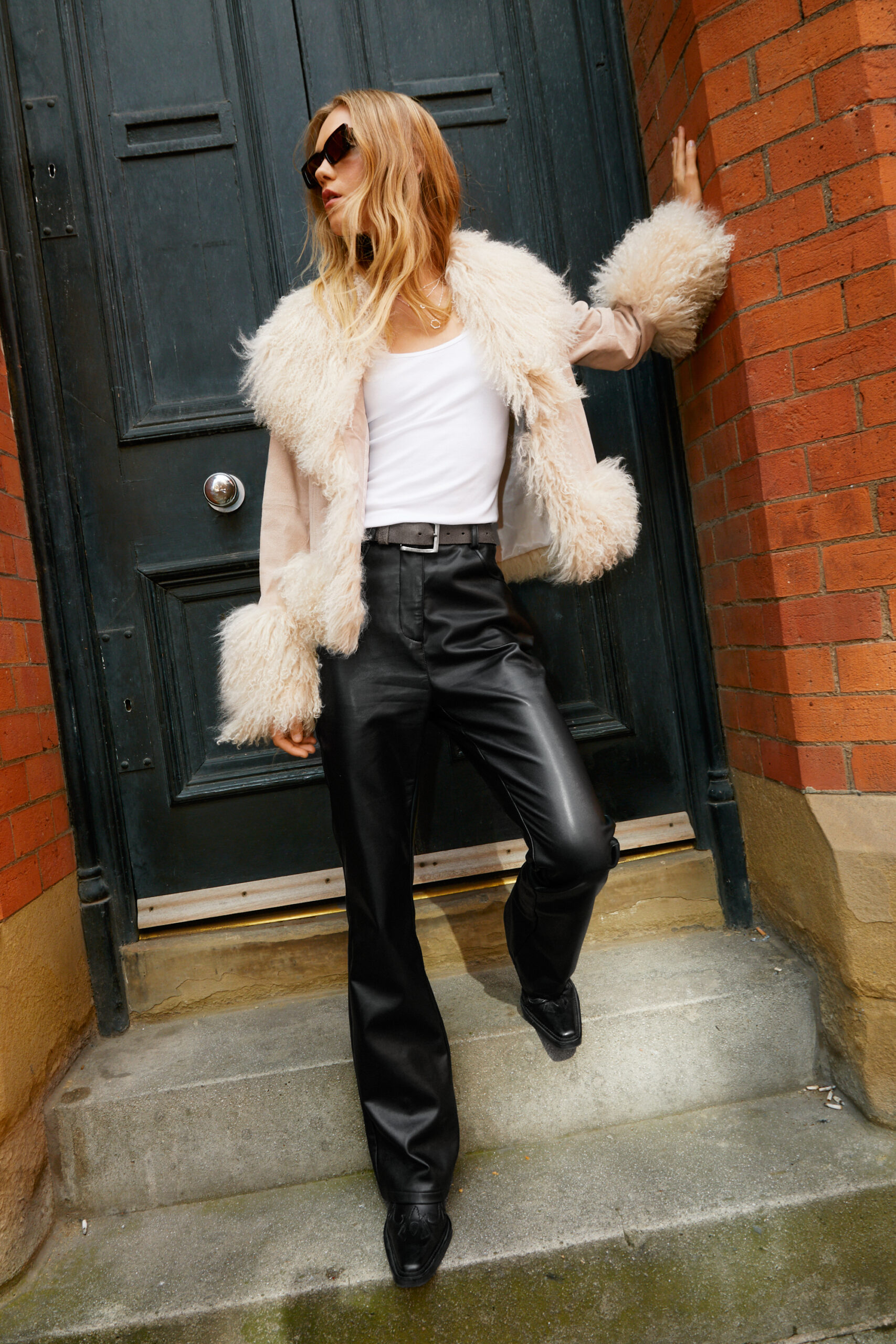 Best Winter Coats: Fur and Faux Fur
Layer season.
Get ready to feel the warmth. Faux fur coats make for the coziest, comfiest outer layers for the cold seasons. With ultra thick fabric, in super soft materials and textures, faux fur coats bring the fun back to winter outfits. Our range of faux fur coats often feature fun prints, perfect for bringing pops of color and contrast to your looks, and for bringing the drama to all your upcoming evening and night time plans. Just because it's Winter doesn't mean that we stopped going out!
Shearling Coats
Sheer shearling style.
Make a statement in the fluffiest, softest coats you have ever tried. Shearling fur is here to keep you cozy no matter the weather. Able to be worn in wind, rain, and snow, while looking great? It's a true all-rounder of a coat that you'll wear from day to night, from bringing some drama to your office outfits, to completing your night out looks.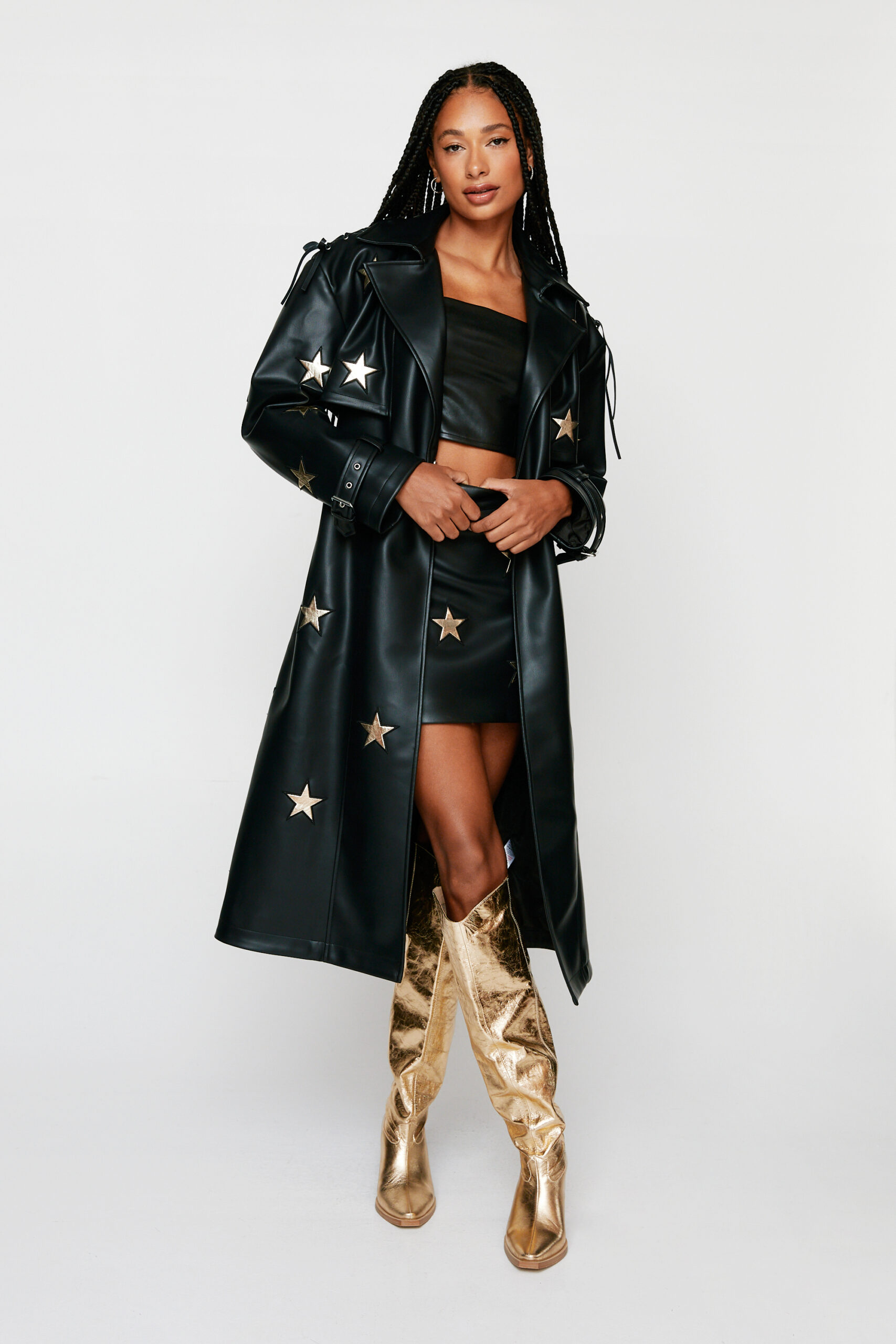 Long Winter Coats
Classic looks never go out of style.
A longline coat is a piece you'll keep coming back to year after year. Perfect for keeping warm and bringing some old-school drama to your look, we guarantee you'll feel instantly elevated when you slip a long coat over your look. Wear it open for a more relaxed approach, and to give a peep of your full outfit, or fasten it for a cozy, wrapped up look.
The longer design also easily protects you from the elements, so you can look great while feeling comfortable on cold days. Practical AND good looking? Look no further than a long winter coat.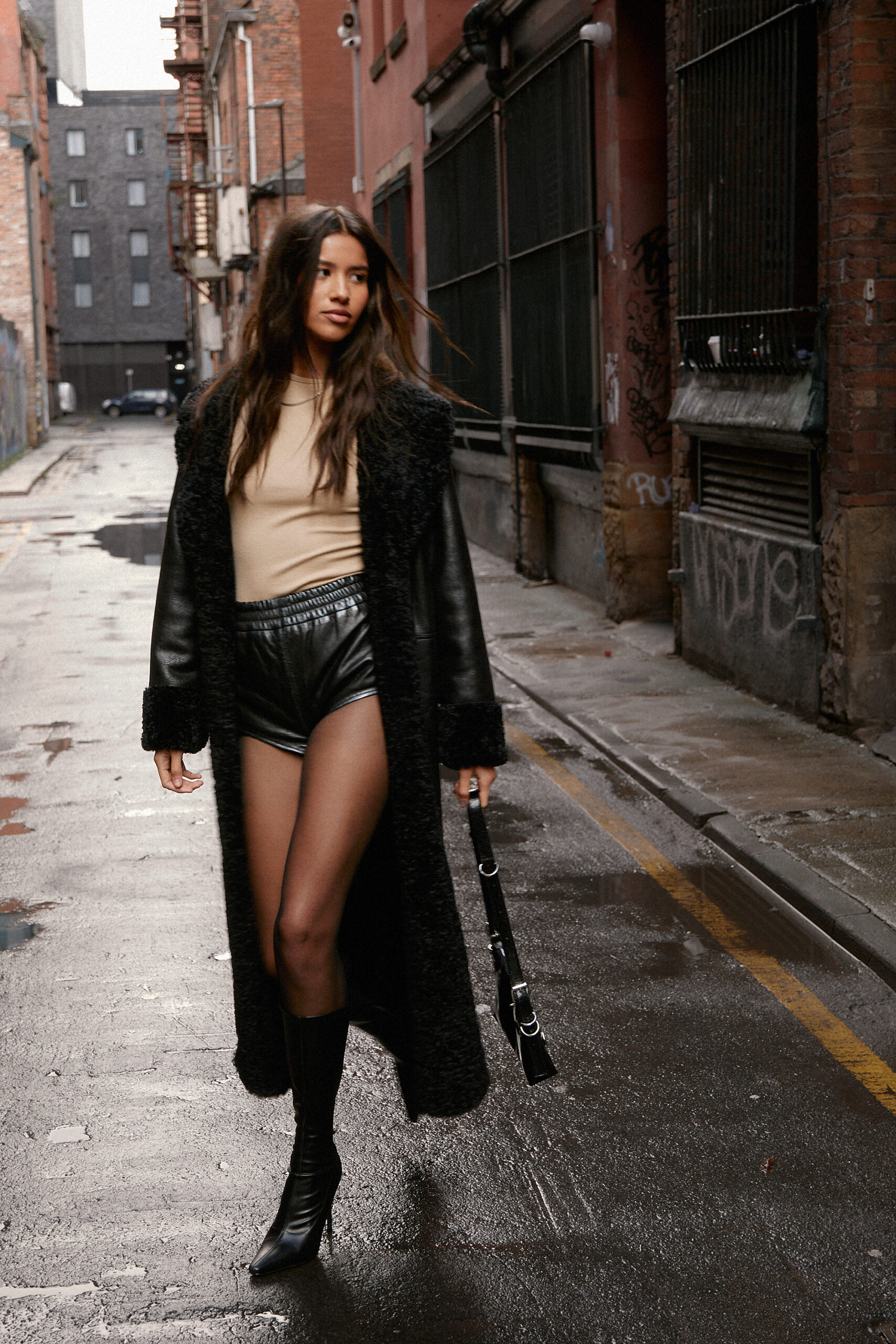 Cute Winter Coats: Masculine Vibes
For the minimalist girls.
Bring the boss energy in our structured, longline coats. Think boxy fits, thick fabrics, and maxi lengths.
With fabrics including cozy borg, sleek faux leathers, and wool blends, we know you'll fall in love with the neutral tones and the ultra warm fabrics that will block out the breeze and keep you warm all Winter long.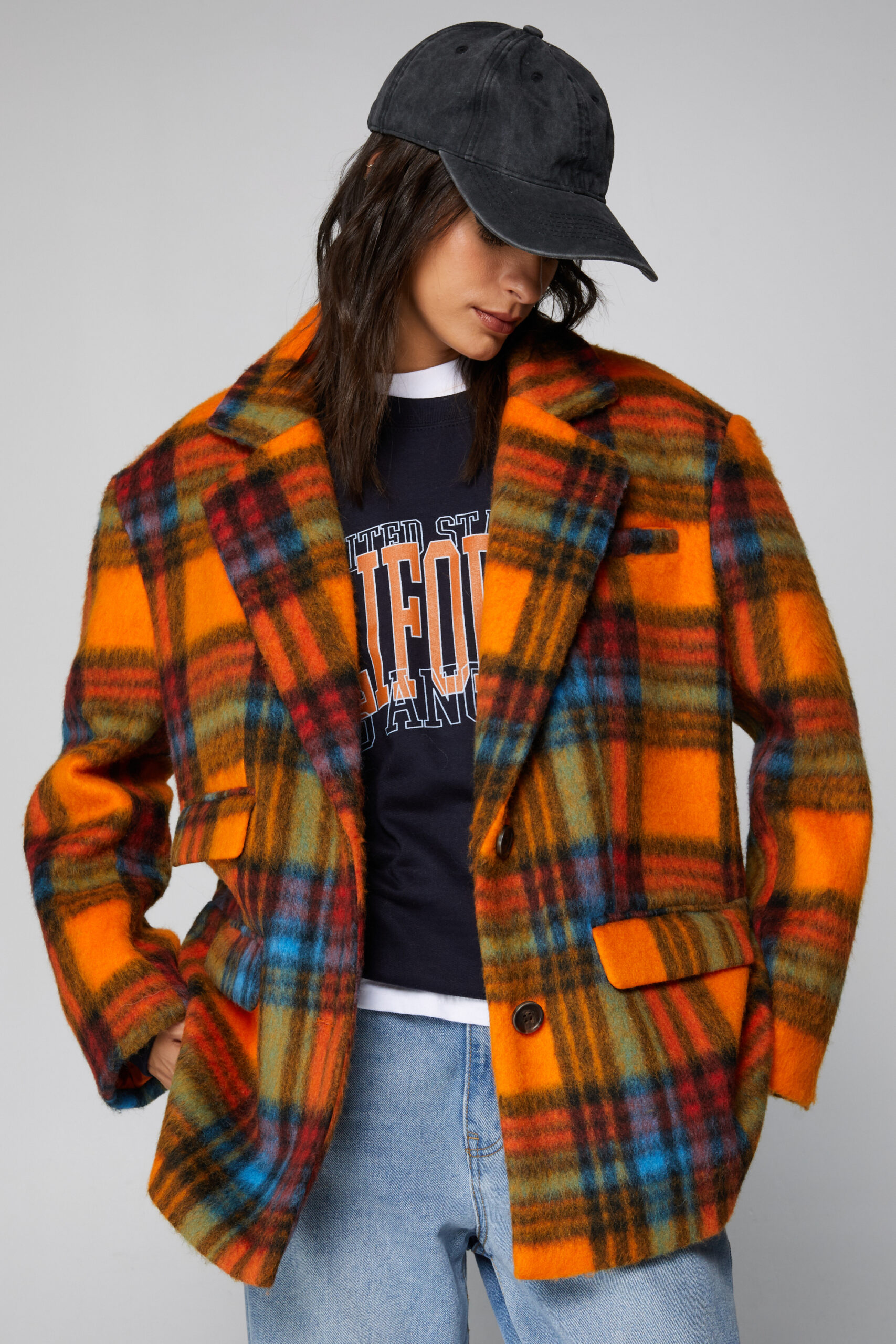 Winter Coat Trends: Plaid, Plaid, Plaid.
Plaid, please.
While scrolling through this post, you'll have seen some bright pops of color and fun prints. A coat shouldn't cover your outfit, it should complete your outfit. This year, plaid is a standout print that we keep coming back to. A great way to bring lots of color in a classic, instantly recognizable print. Plaid instantly elevates a look with its traditional style, so plaid coats can be paired with anything from jeans and a sweater to bring some formality, or styled with tailored pieces for a classic look.
Still shopping for Winter looks and cold weather essentials? Look no further.
Check out our posts below about