Real talk. Periods. We have them, they're at times a nuisance, but they're also a reminder of just how incredible our bodies really are. So, why still the taboo? Let us introduce you to &Sisters, the sustainable menstrual wellness brand you need on your radar. Founded by mother and daughter duo Lucy and Claire Lettice, &Sisters are striving to break down the stigma surrounding our natural cycles, designing an extensive range of sustainable period products that are tailored to meet each and everyone's needs. It's time to wave goodbye to mainstream menstrual care because not only do &Sisters provide eco friendly period products that are better for both the environment and our bodies, they also donate 10% of all of their profits to help combat period poverty via their &SISTERSFOUNDATION.
We sat down to talk about about the importance of switching to conscious period care, supporting women's health and economics empowerment, as well as addressing the barriers facing gender inclusivity.
Oh, and if like us you needed a little advice on how to use the period cup, that's all in there too. Read on.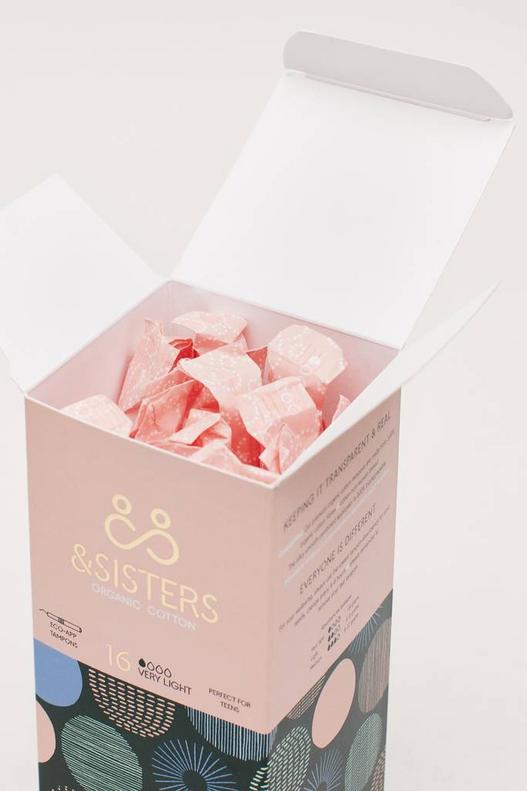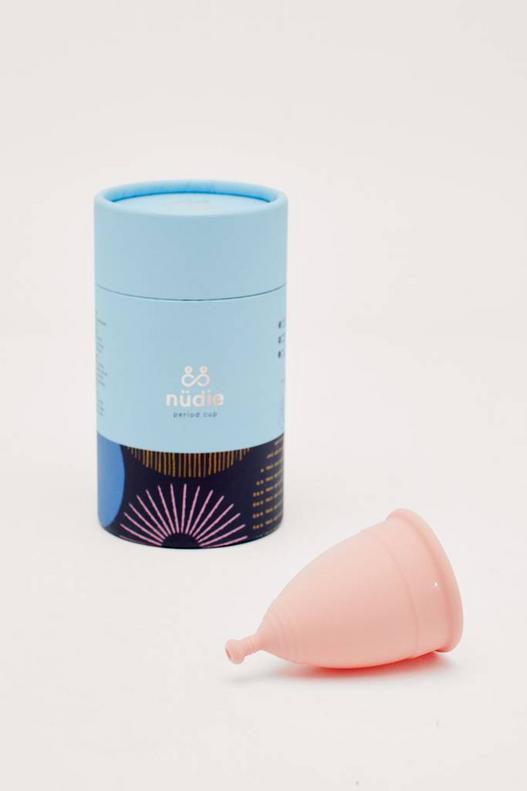 When was &Sisters founded?
& Sisters was founded and launched by daughter-mother duo, Lucy and Claire Lettice back in 2018.
Your mission is to create products which are better for our bodies, planet and sisters, helping with the fight against period poverty. Can you tell us about how the brand came about?
&SISTERS was created when both Claire and Lucy recognised the need to introduce a new kind of conscious period product range that was kinder to our bodies, better for our planet and which genuinely contributed to the global fight against period poverty worldwide.
Can you talk us through your amazing organic and earth-friendly products?
All our pads, tampons and liners are made from just one ingredient – 100% organic cotton. This means they're free from bleach, pesticides and any nasty toxins! We find it shocking that 80% of women mistakenly believe that the mainstream products they use are entirely made from cotton when in fact they're made mainly of rayon, a synthetic fibre that's produced when wood pulp is bleached! Hopefully you'll agree that bleach is not something we should be putting into our bodies. After all, periods are natural, shouldn't our products be too?
Just how damaging are everyday period products to the environment? How can we help raise awareness of the importance of plastic free periods?
Mainstream products are composed of over 90% plastic and take over 500 years to break down, which only adds to the problem!
It is estimated, that a woman uses approximately 11,000 products in her lifetime meaning that the global impact of this is huge and we need to act now. This is why we've eliminated plastic from all of our products and packaging, from the certified organic cotton core through to our recycled bio-wrapped outer packaging too. Our organic cotton is 100%, soil association certified – using 91% less water compared to conventional cotton and we're 100% vegan & cruelty-free too.
All of the &Sisters products are made from organic cotton. What is the importance of switching to using organic cotton for both the environment and our health?
Unlike mass-produced cotton, which is often riddled with chemicals and guzzles lots of the world's precious water supplies, organic cotton uses 91% less water and 62% less energy than conventional cotton. Organic cotton farming helps improve the biodiversity of farming communities and can be grown alongside food crops. Organic cotton is naturally soft, pH-neutral, breathable and absorbent. Unlike most commercially grown cotton, our 100% organic cotton is grown without the use of fertilisers, herbicides & pesticides.
Could you please share some tips on getting to know your flow, and how to distinguish which products work best for you?
It might surprise you but you should always use the tampon with the lowest absorbency to meet your needs. You might find that it helps to use different absorbency levels throughout your period – most sisters find their flow is heavier during the first few days.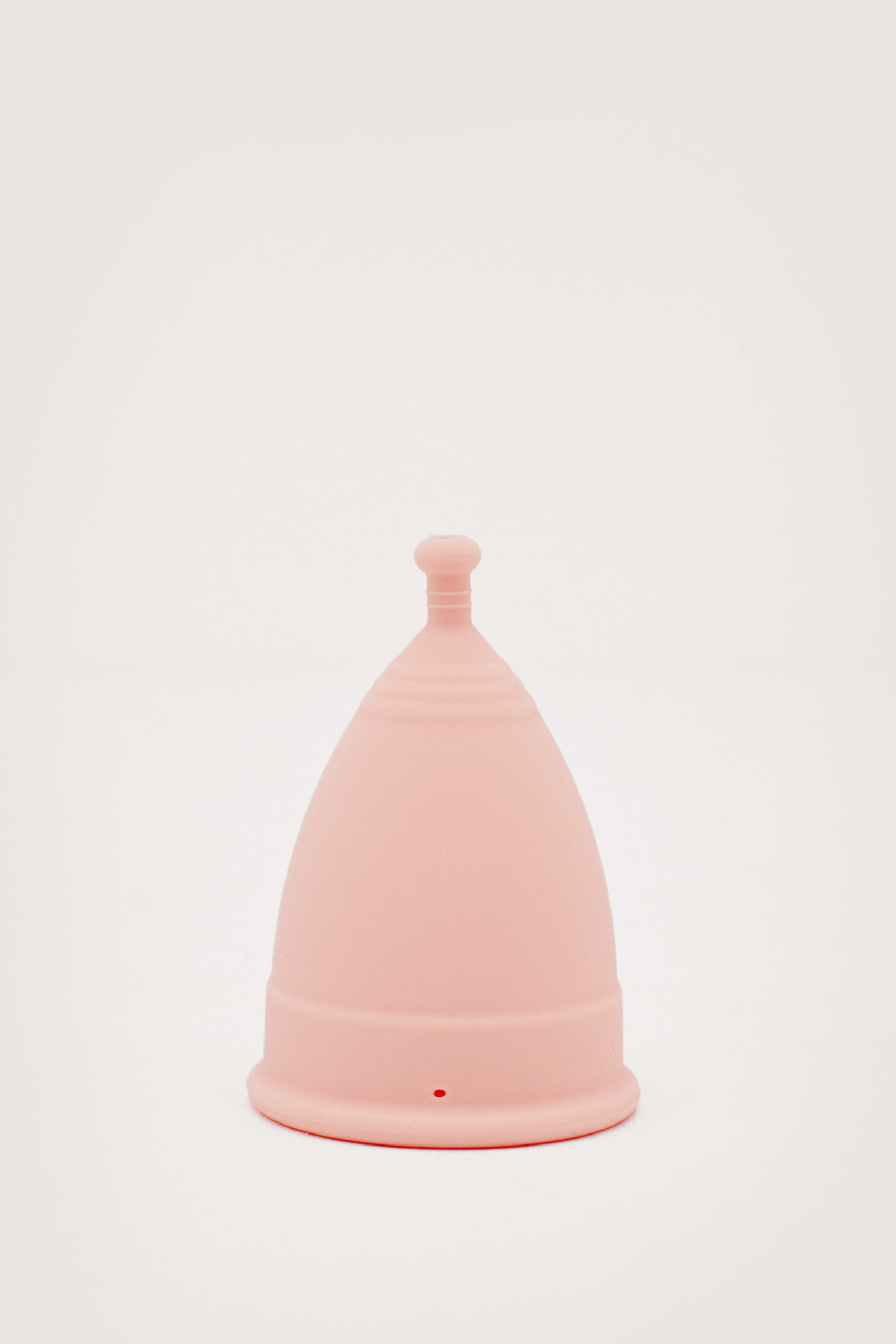 The product that leaves us most curious is the period cup. What are the benefits of using a period cup?
They're 100% plastic and latex free. Each up has over a 10 year life span, one cup will save over 2500 disposable period products from going to landfill – simply by switching women to go nüdie.
Can you explain how to use a period cup?
There are two types of folds &SISTERS recommend: the 'U/C' shape and the 'punchdown' fold. Begin by creating a 'U' shape with your nüdie opening – press and hold the sides of your nüdie together, then fold it in half to create a 'U'. Find a comfortable position and relax your pelvic floor muscles, then gently push the nüdie into the vagina with the tip approximately 1 cm into the vagina. The nüdie will now pop open inside your vagina and create a seal.
For those with slightly tighter vaginal walls, we'd suggest the punch down fold as it opens more easily when inside. On one side of the cup push down with your index finger until the wall of the cup touches the base of the cup (see diagram). Then insert as above. If you're having difficulty inserting your nüdie, try wetting your cup with room temperature water, or using a bit of organic lubricant.
Can you explain how you wash a period cup?
It is very important to keep your nüdie cup clean. Before using it for the first time and at the end of every period, sterilise your cup by fully submerging it in boiling water for 5 minutes or soaking in sterilising solution. Soak for the minimum sterilisation time only (usually around 15 minutes). The three tiny Tri-flow™ holes below the rim of your niidie cup help to release the seal so make sure you keep these clear too- dental brushes work well!
How often do you have to replace your period cup?
You can wear your nüdie for up to 12 hours. It  can last for up to 10 years.
Even today, although natural periods are still at times deemed as a taboo subject, how as a brand do you feel you tackle this?
We have the most extensive range of period care on the market, we know all bodies are different and there is not a one size fits all.  We're also available in a range of absorbencies, that we've intentionally categorised as suitable for light, medium or heavy flows. This helps to differentiate us from mainstream brands who up until now have always talked about periods as regular or normal. Because what even is normal super or super plus? We're navigating periods here – not petrol pumps! This reflects our mission and determination to bring menstrual health out of the dark ages.
You donate 10% of your profits to support women's health, education and economic empowerment. Can you tell us a little bit more about your initiatives?
We donate 10% of all profits to the &SISTERS Foundation to help combat period poverty, which is a global issue. Millions worldwide stay at home during their period because they can't afford period products and we believe that no one should be held back by the virtue of her gender. That's why 10% of our profits go to supporting women's health, education & economic empowerment, so your customers can feel good about doing good too.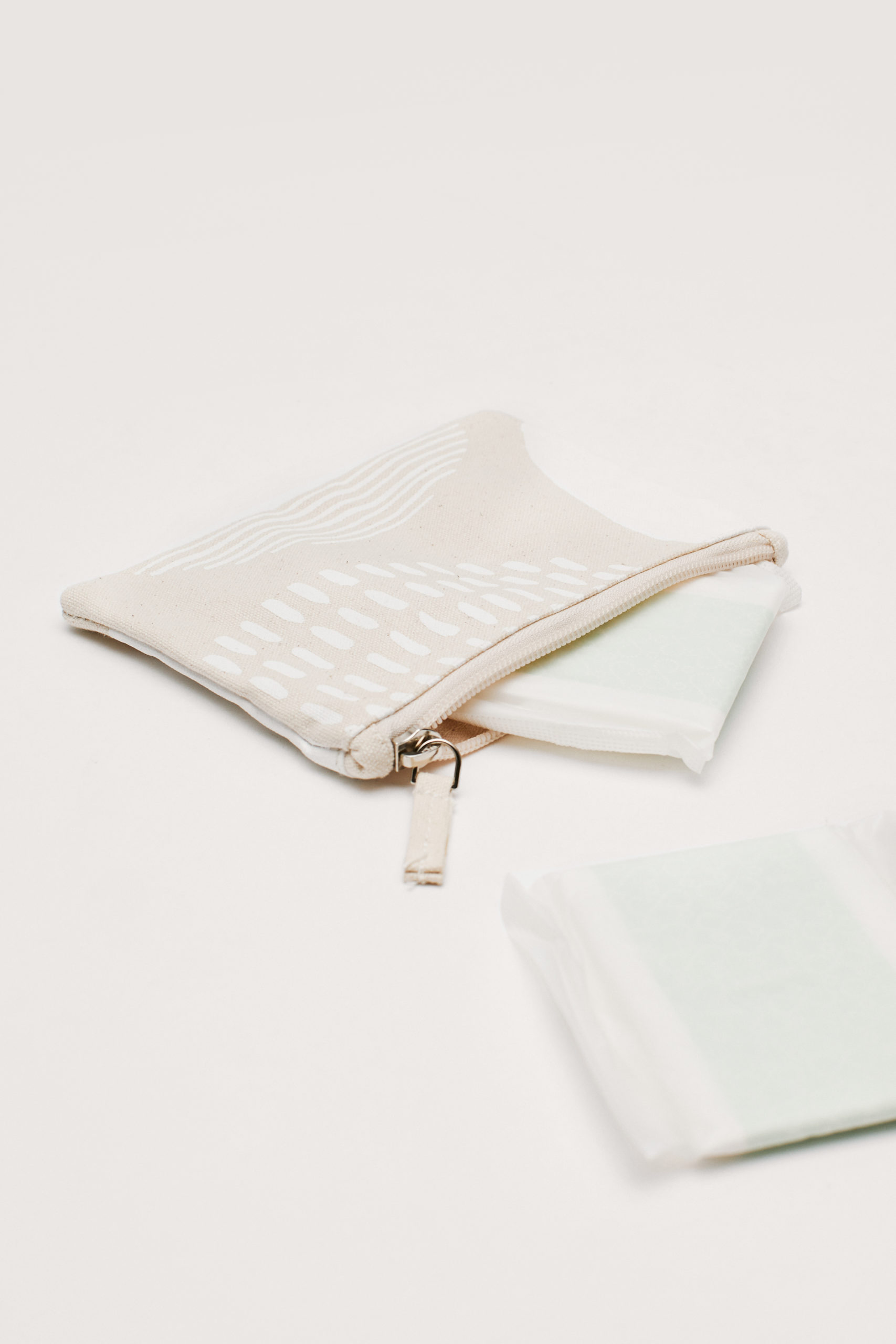 How can we also tackle being more gender inclusive when it comes to talking about periods, empowering those who are non-binary, trans, intersex and everyone in between?
Talking inclusively is the easy part! People who menstruate, those who bleed, folks who use tampons… The list goes on. For us, the challenge in empowering ALL of our sisters is more than a question of language but of how we can address barriers to access and appalling lack of research into menstruation particularly for genderqueer communities. There is still lots of work to be done!
What is your favourite quote you live by as a brand?
It's a simple one 'live lightly'.
Can you name 5 creatives, social accounts or books we should be engaging with right now?
There are SO many massively inspiring creators in this field.
We have a lot of love for Amika George the founder of @freeperiods the campaign against period poverty in schools and would be remiss not to mention the journos at Cosmo- killing the crushing of taboos!
We are a book loving office so if you ever need book recommendations hit us up! Top three was a struggle…
An eye-opening rage against the data machine for leaving women out, and, therefore vulnerable to everything from heightened chance of death in cars not designed for them to never succeeding at pianos made for bigger hands. We are praying for a sequel that looks deeper into the undoubtedly murkier intersections of data's ignorance of queer communities, disabled communities and communities of colour.
Periods happen and they are a nightmare. That is Emma Barnett's basis for a book sure to make you laugh in the face of mishaps and, as she says, smash the taboo once and for all.
What are hormones and how do they work. Essential reading for anyone after a pithy and scathing reply to a dismissive "must be on their period".
Shop the &Sisters range on site now and check out their website.