This week we go behind the seams with ABG Arts, a UK fashion textile manufacturing company based in Leicester. Their team work their magic on design and sampling as well as a more sustainable production. This includes print. That abstract leopard print/floral/'70s-inspired pattern? You have design experts Emily and Tom to thank for that. Below we pick their brains on their day-to-day.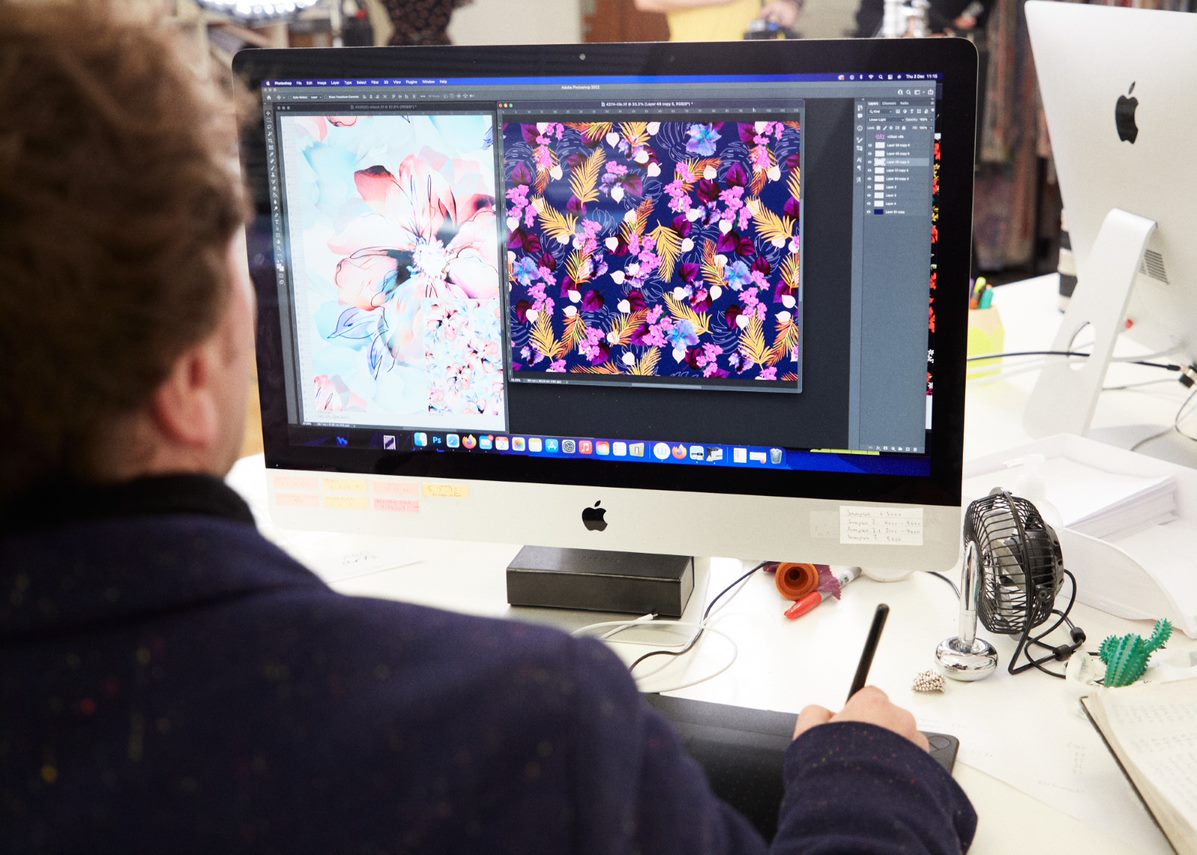 How long have you worked at the factory for?
TOM: I started working for ABG Arts early 2017.
EMILY: I joined the team here at ABG Arts in March 2018.
Tell us about your process from start to finish.
EMILY: As a print designer, the process of creating a design starts with the inspiration, from looking at trend and moodboards and having the latest color story to work with I then begin to create a design. Initially, I will gather and draw the imagery that I need and then start putting it all together, recoloring elements to fit within the palette, and then once happy with the design I will then make it into a repeating tile. Once a design has been completed and approved it will be ready for printing onto fabric.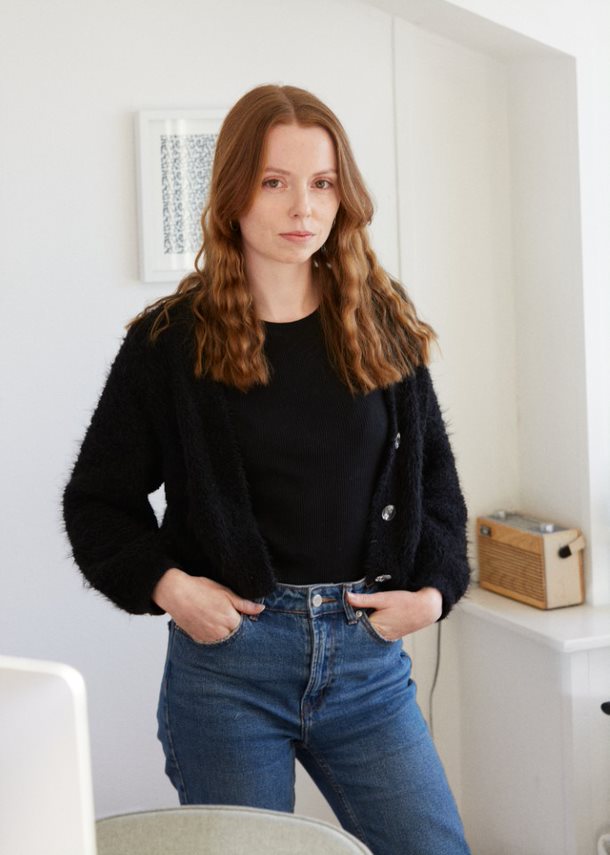 What does a day in the life of you look like?
TOM: We start the day checking emails, this may include actioning designs for sampling or working on existing designs. After this, we can work on new designs for our collection. Nearer the end of the day sampling will come up from the factory and we can check how the designs have printed onto the fabric. The samples will then be labeled, bagged up, and sent off to customers.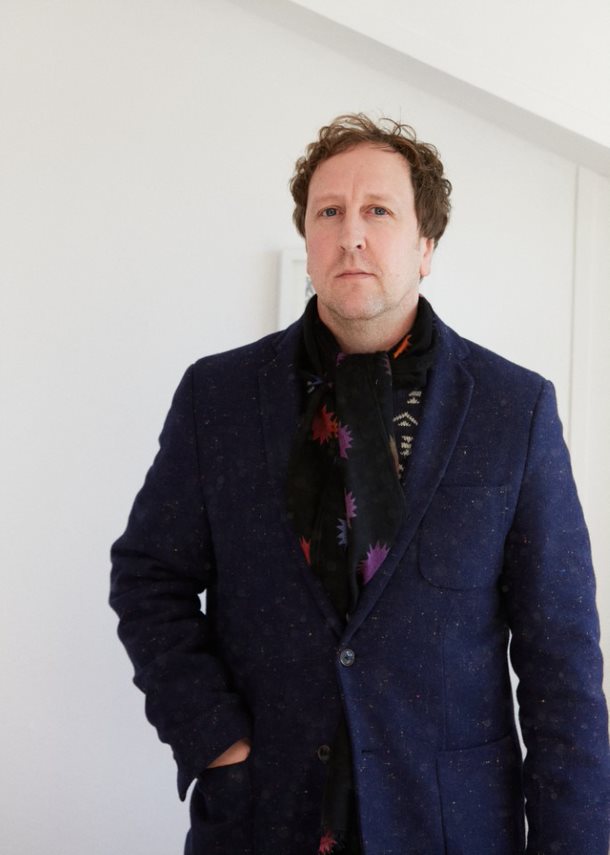 Describe your working relationship with each other.
TOM: Our working relationship is good. We work well as a team helping and supporting each other. To get the best results throughout the day we will ask each other opinions on designs or projects we are working on.
EMILY: As a team of two we work really well together. I'd say there is a good combination of wisdom and experience from Tom's side and a fresh new perspective from myself as a young female designer. Our job requires us to have great communication skills with one another and we are fortunate enough to have this. We maintain a strong productive work balance paired with a good amount of laughter and fun.
How did you get to where you are today?
TOM: I studied Graphic Arts and Design at Leeds Met and was always interested in print and design. I worked at a digital printers for a number of years. I have got to where I am today by working hard and trying to do the best job I can do.
EMILY: Since a young age I have had a particular love for fashion and art, this interest followed me throughout school up to University where I enrolled on the "textiles" design course at Norwich University of the Arts. It was here that I discovered my passion for print design. Following University I kept designing and creating prints in my spare time throughout a couple of jobs before landing my first print designer role here at ABG Arts.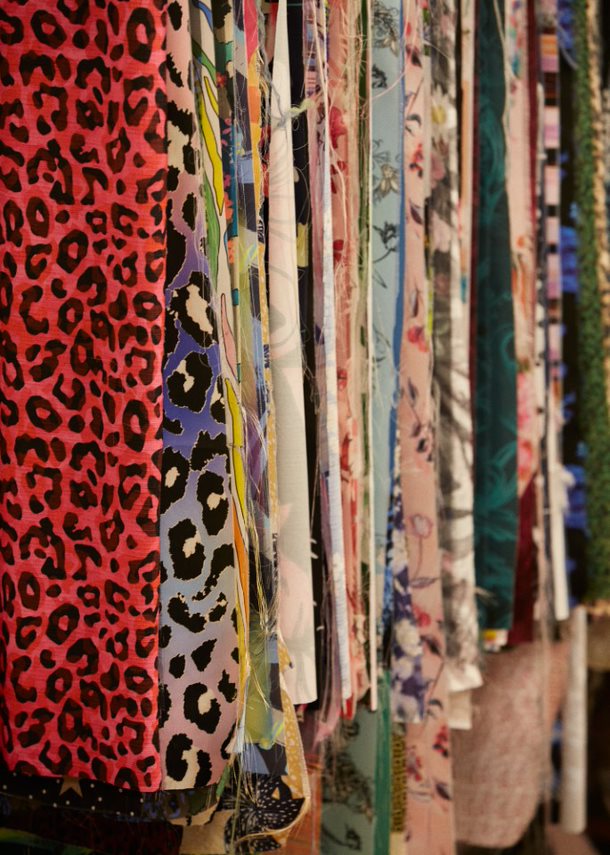 What types of prints do you personally lean towards?
TOM: I like to work on animal prints as there can be so many different types which makes things more varied. Animal prints can come in lots of different sizes and colors which can be quite traditional or "new".
EMILY: This is tricky to answer as I really enjoy being able to work on a huge range of different styles of prints but I'd probably say that I lean more towards abstract prints. These designs are always so varied in imagery and style, from the very whacky and alternative to the soft and elegant. I enjoy the challenge that these designs give me in order to make them commercial.
Tell us something not many people know about design?
TOM: You learn by doing. Sometimes the best thing to do is to just try something out. If a design isn't working, then take a break and try again, you'll eventually work it out.
EMILY: Communication and flexibility is key, being creative and coming up with new exciting ideas is one thing but your ideas have to work well for the customer and this may involve changes being made and you should be open to this.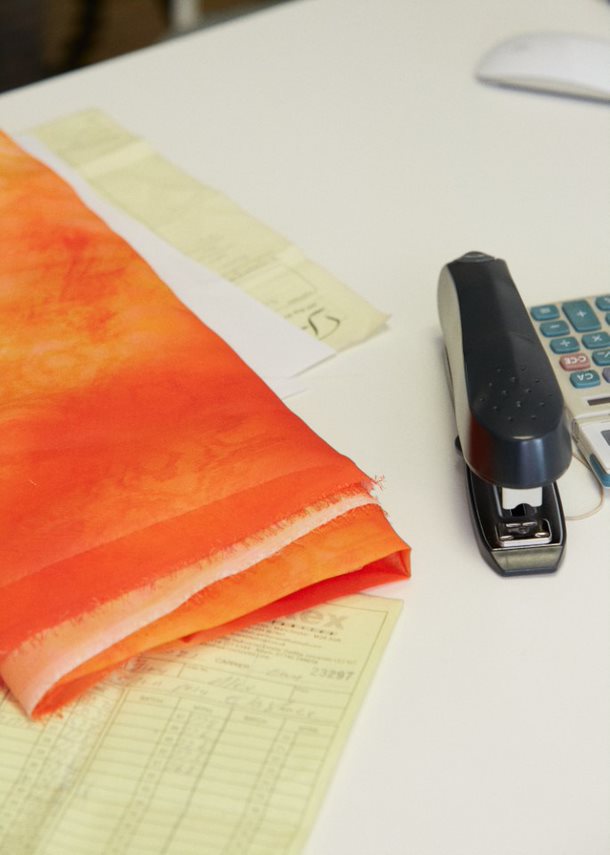 What is your favorite part of your job?
TOM: Creating designs that will end up in store. It is satisfying to see our designs on garments. Every day is different when it comes to designing, we are constantly moving forwards on to the next design.
EMILY: I absolutely love what I do, being able to design prints every day is a dream for me. It's great to work at a digital print company where everything is done in-house so I am able to see my designs go from computer screen to fabric. Yet the most rewarding part of all is when you see your own designs on garments in shops and online.
Where do you find inspiration from when it comes to your designs?
TOM: There are many sources of inspiration. We are in a trend-led industry and this influences what designs we will make. Sometimes we may find inspiration from fashion/trend websites or we may be given source material to work into from a customer. Other times I may find ideas in nature as we are often asked to produce floral designs.
EMILY: It comes from a variety of different sources, anything from taking our own photographs to sourcing trend boards and viewing the latest color stories and catwalk shows.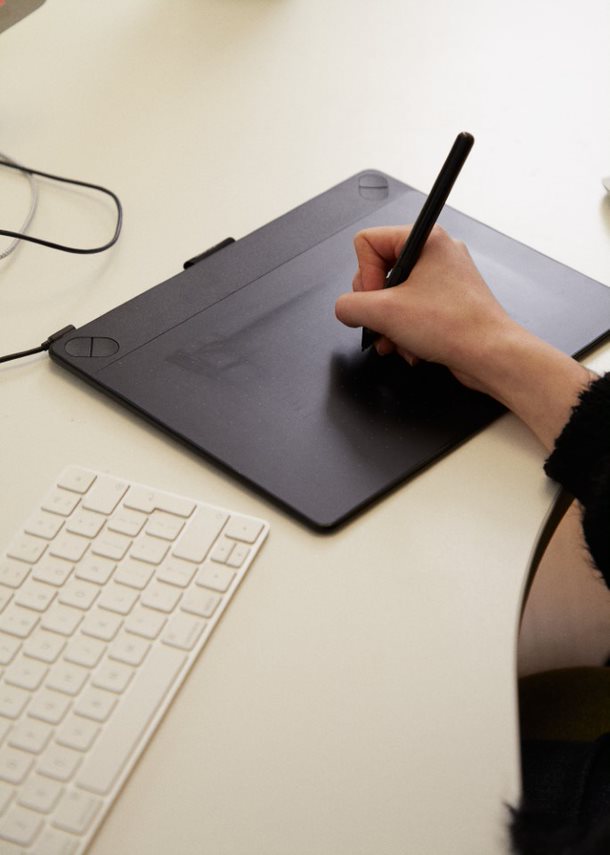 What piece of clothing is the most challenging to create a print for?
TOM: If a customer needs an all over print for a garment, this will be straight forward for us as a garment can be cut from anywhere in the fabric. Placement prints are more challenging as we will need to work to a specific layout. For us it is not necessarily the type of clothing that is challenging but how the customer would like the print to fit onto the garment.
EMILY: I would say the placement prints are the most challenging style of design work. These requests will come from our customers who have a specific garment shape that they would like the design to fit into. There are a number of different placement styles; from a cluster of imagery which would be placed across the front of a top for example, to a trailer border style for a dress which would begin at the bottom of a garment gradually moving up the skirt, getting smaller and more spaced out towards the top. This type of design takes time and practice to master, it really needs to flow nicely. It is trickier than you may think but rewarding when you manage it.
Photography by Emily Ashcroft.