Introducing Nasty Gal x Will Broome — a limited edition graphical collaboration with London-based artist and illustrator, Will Broome. Taking inspiration from characters and carefree slogans, key highlights encompass cropped hemlines, all-over sequin designs, relaxed jogger sets, printed pajamas, and unique Christmas sweaters ready for the festive season.
Join us as we get to know Will, the influences behind the collaboration, and his resident tips for London hotspots. (Spoiler, he's hilarious.)
Tell us a little bit about yourself.
My name is Will Broome, although my friends from school call me Billy B. I'm not dead sure when/how I became a Will and not a Billy…it wasn't a conscious 'rebrand'. My mum calls me William; very rarely does she call me Will. I am from Nottinghamshire, but I live and work in London."
Why do you do what you do as an artist?
I love drawing and I love painting. I love making things. I don't have any 'angst' about it — I'm not about to chop my ear off or something. I like collaborating with people and brands. I like working together to create stuff.
I went to Saint Martins Art School to study fashion design during the halcyon days in the early/mid 1990s, at the height of 'Cool Britannia' and Brit Pop and all of that stuff, which was cool. I loved my time doing fashion, but the thing I enjoyed the most was drawing and illustration. I nearly changed to the illustration course but didn't in the end and I can't remember why (it was a VERY long time ago).
I sort of drifted into being an illustrator after being on the MA Fashion course at Saint Martins. Most of my early clients were from the fashion industry — the first thing I ever did as an artist/illustrator was for Marc Jacobs which was a good place to start I suppose.
What are the keywords you use to describe your influences? Art styles, people, places etc.
Keith Haring. Stickers. Stuff I see written on toilet walls. Superheroes. Stickers. Kaws. Graffiti. Stuff I see and hear when I am out and about. Jeff Koons. Ben Nicholson. AC/DC (the Bon Scott years). The things my friends say. Derek Boshier.
What styles or mediums do you work in?
I draw using pens. I have been painting much more recently; I like painting. I like moving the paint about as much as anything. Sometimes I cut things out and then I stick them down.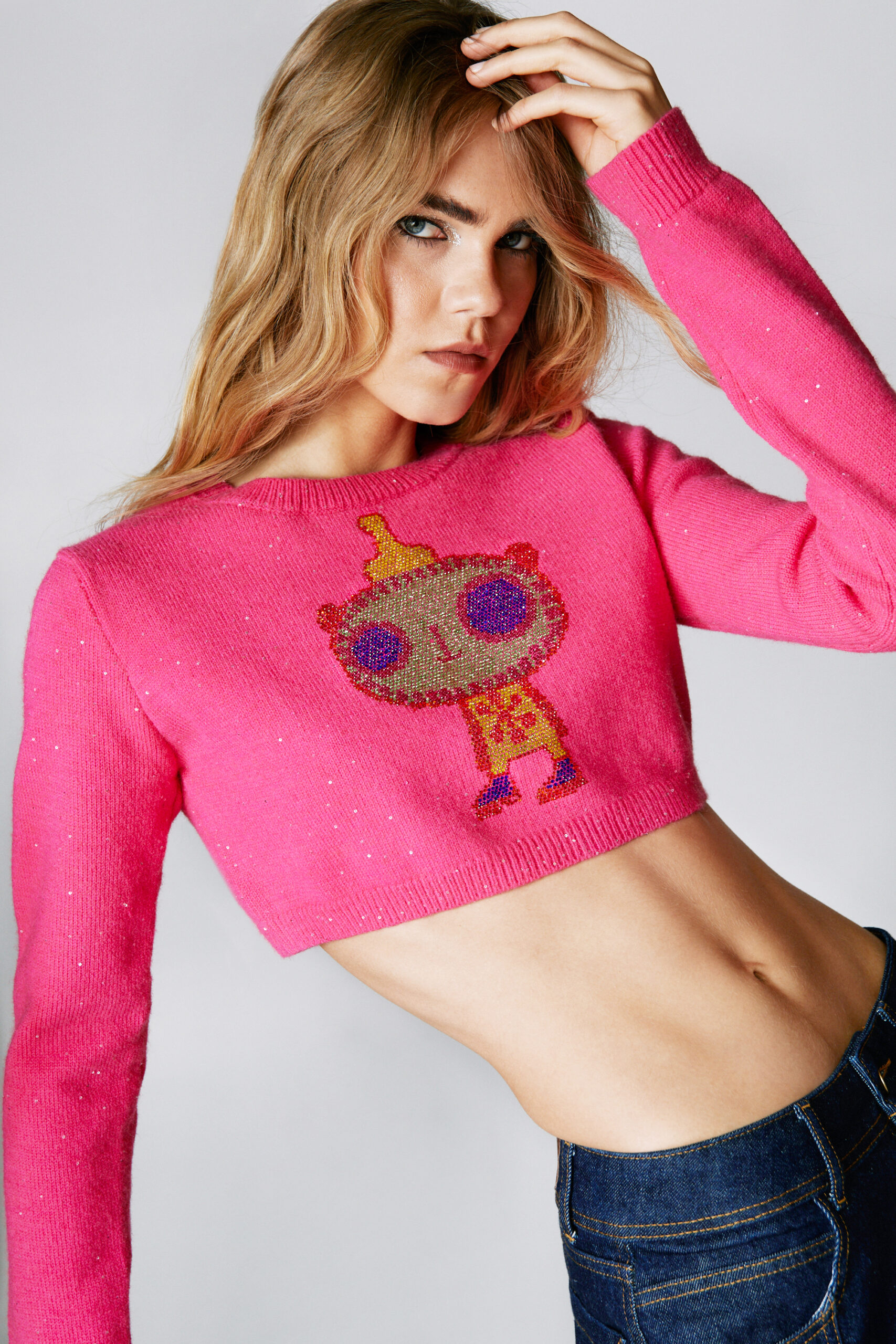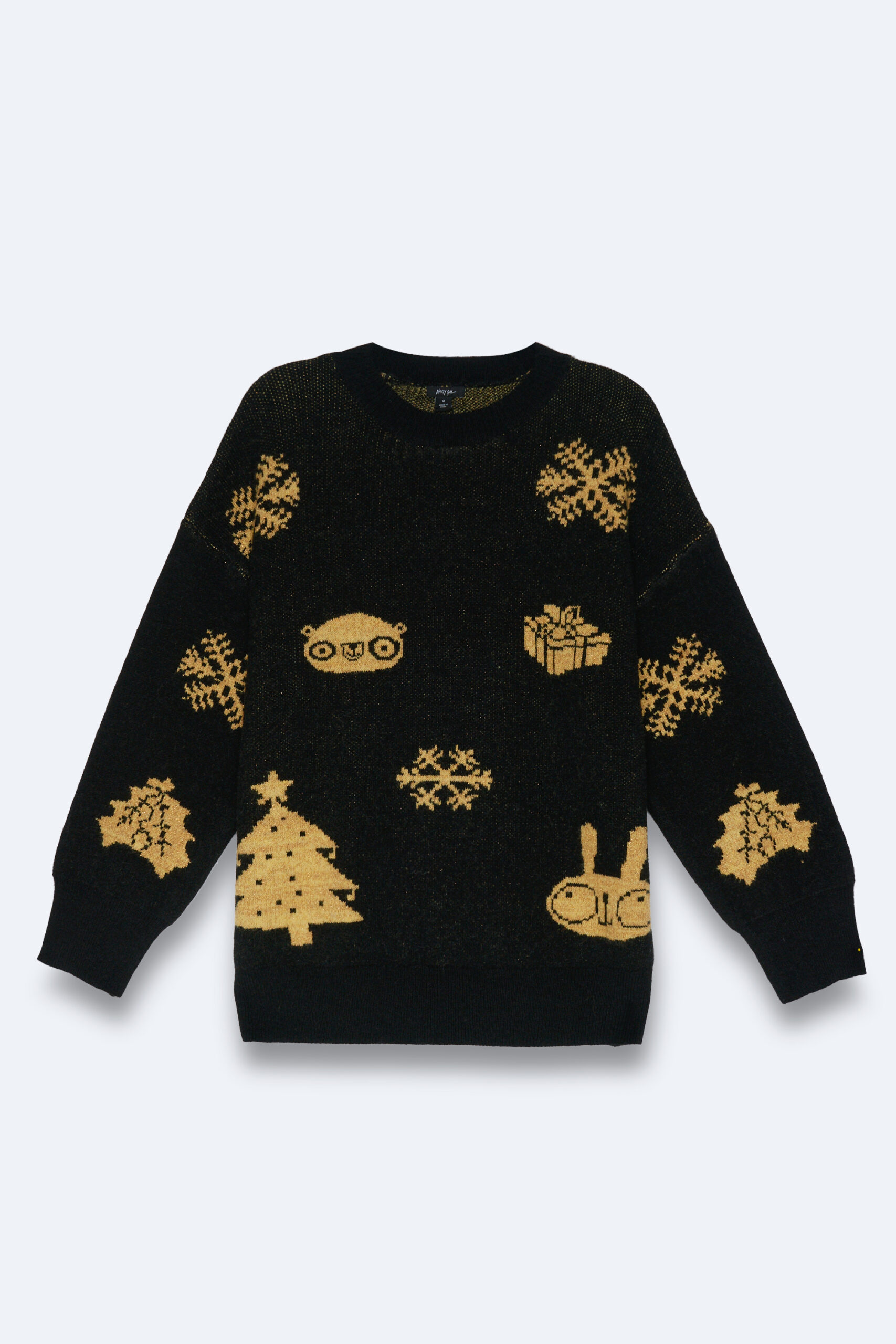 Tell us about the courses you have completed. What is your background?
I grew up in the countryside in Nottinghamshire and spent most of my time during my childhood playing on building sites, riding my BMX, and playing football. I was quite naughty/easily distracted at school, but I did quite like some of it, honest.
I failed my A-Levels, including Art but managed to lie/blag my way onto a General Art & Design BTEC course at West Notts College in Mansfield. I was still easily distracted, and naughty, and it was only during a particularly brutal crit. where the life drawing tutor told me to "fuck off to the job center", that I started taking the course seriously — mainly because I wanted to prove him wrong.
I specialized in fashion design; I probably should have been in the illustration group but the 20-year-old me had decided that loads of girls would probably be doing fashion, which seemed like a good thing. I went to Saint Martins School of Art to study fashion — I had no idea about the reputation of the college. My tutor said to me:
"I think you should apply to Saint Martins; I think you'll get in."
I said: "What's St. Martins?"
I won the student of the year award at West Notts, which was quite a turnaround from being told to "fuck off to the job center." I did the BA and MA Fashion at Saint Martins. I enjoyed it, mostly. They didn't teach you much…but they let me learn.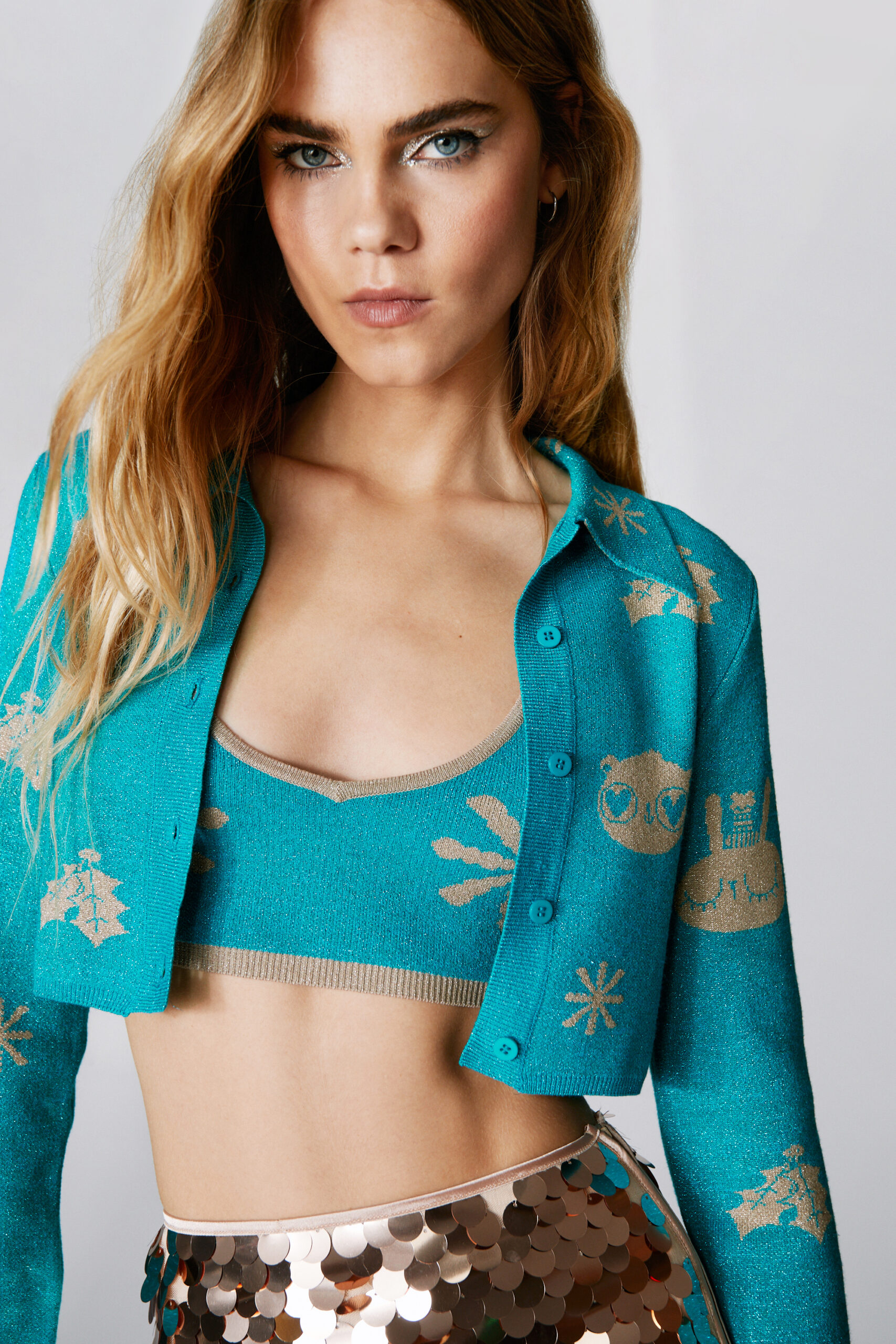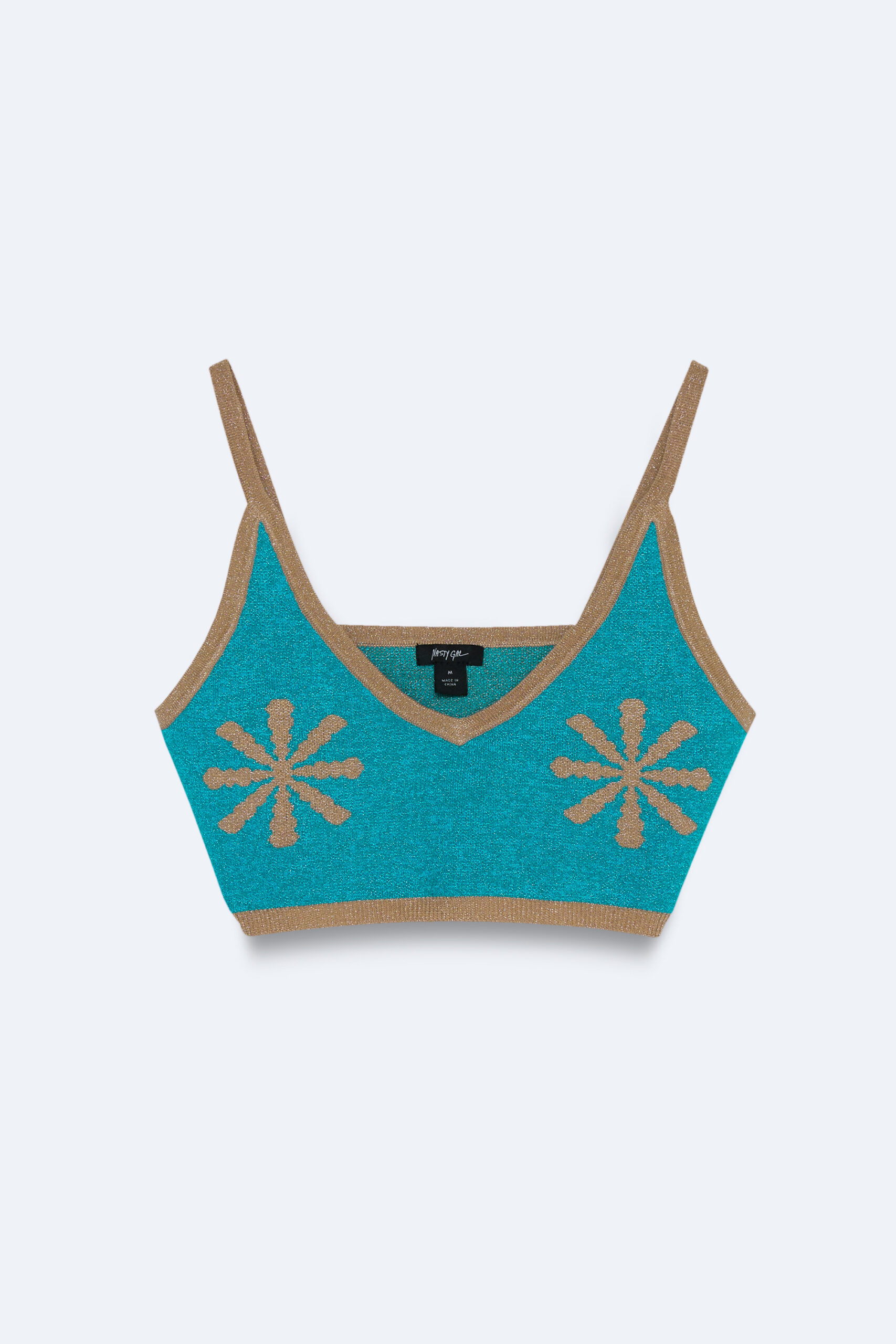 How did you start in the industry?
A girl I was at college with, called Suzanne Deeken, was designing the Marc by Marc Jacobs collection and asked me to do some drawings. So I did a sketchbook full of drawings and the next thing I knew it was on the runway at NY Fashion Week. So that was cool, and a good start. She makes films now, Suzanne does. You should check them out.
What are the key achievements you've had so far in your art career?
Longevity! I was thinking the other day that I must be doing something right?
I think that the breadth of clients/projects that I have worked on. I have worked with some really great people and some really great brands.
What's the top piece of advice you'd give someone looking to start out in a creative industry?
Be nice to people. It doesn't matter what job you do, if you do that, you can't go far wrong can you? Imagine what the world would be like if everyone was nicer to each other?
What has been your favorite artwork you've created?
I have been VERY lucky with some of the projects I have worked on, including Nasty Gal. It's hard to choose one. All the stuff I did with Marc over the years, especially the iconic Miss & Mr Marc characters I drew. I am proud of that.
Seeing someone wearing a top or carrying a bag with my work on it always made me feel happy. I did the 250th Anniversary dinner service for Wedgwood — I think that might still my all-time favorite. I did draw on an ice cream truck in New York once — that was fun.
I actually love it when people buy work from me, and I know it's hanging in their house. I have had a kids cartoon in the pipeline for about a billion years…it's finally edging closer now — that may be my favorite if it ever appears on your screens. Fingers crossed!
Oh, I have a brand of beer called Wills Ark; I like that.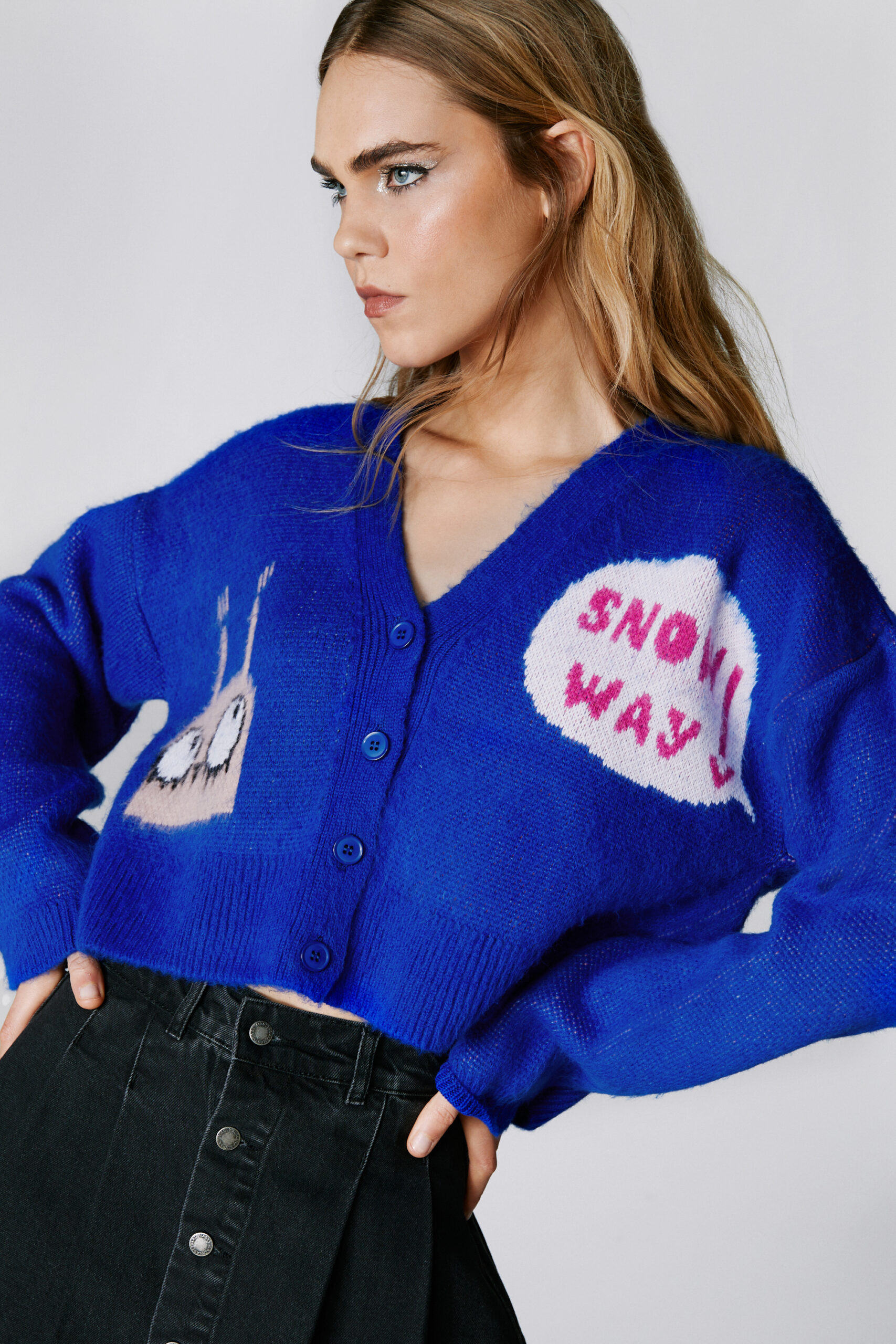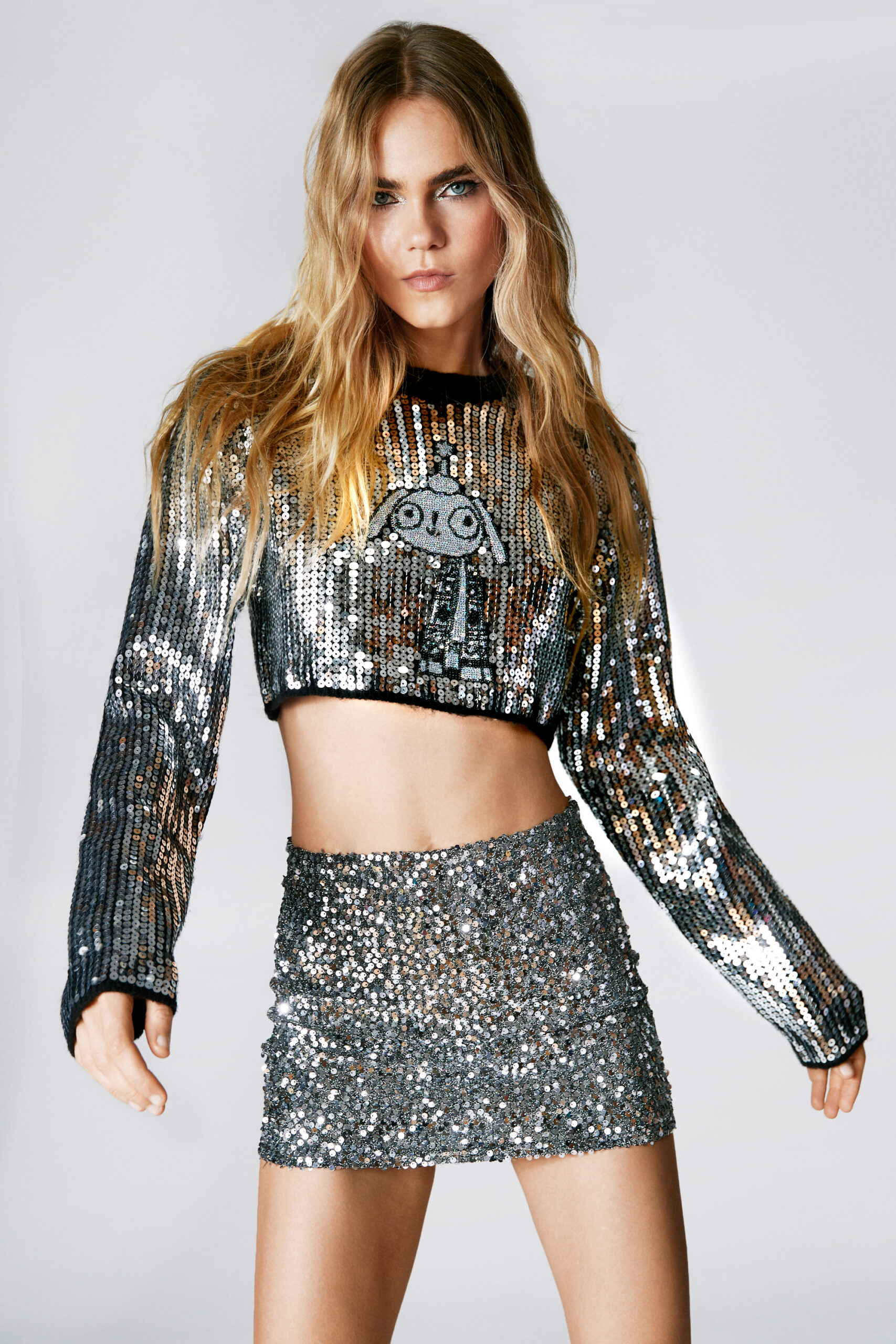 What inspired the designs you created for Nasty Gal?
Nasty Gal were very cool and relaxed. I like it best when I don't have to work to a strict brief, I find that really stifling. When someone says 'we like your work, just do what you do', which is pretty much what they said/did, I'm much less grumpy!
I'm quite spoilt in that sense — people just leave me alone to do it. I absolutely HATE being told what to do. Collaboration is something I love doing, which is what this project was like.
I did some drawings and some paintings, and between us we decided what we liked best. I did some more drawings and we tweaked those until we were all happy — it all went very smoothly. They were very cool and nice to me.
Which is your favorite piece in the collection?

I like it all! I think that it looks really cool and fun. We could all do with some fun at the moment to counteract the DOOM. There's a dark blue top with lots of characters on it, I like that best and also the 'SNOW WAY!' jumper….I was very pleased with myself with 'SNOW WAY'.
But, I do like all of it. I always get a bit giddy when I see my drawings on a jumper, a bag, a t-shirt, or a toilet wall.
What's your favorite thing about your job?
I get paid for doing the thing that I like the best, not everyone is that lucky. I like the freedom and I quite like the isolation actually. I like it when I get 'in the zone' and I lose track of time — one minute I have sat down to draw in the morning and the next thing I know it's dark outside and I have lost an entire day.
I reckon drawing and painting whilst listening to the cricket on the radio is up there in the 'top 5 activities Will Broome enjoys' list.
If you only had 24 hours in London, what do you recommend doing?
Are you awake for the entire 24 hours? Take some drugs if so.
I'm tempted to say go round and round on the London Eye for 24 hours or try to break into Buckingham Palace or 'people watch' in the Leicester Square Wetherspoon.
Don't use the tube, I haven't been on the tube for years. Walk or hire a bike. I have lived in London for 30 years and I am still discovering new places because I ride my Brompton bike EVERYWHERE. The unexpected is never a bad thing.
Talk to people, that really freaks Londoners out. Stand on the left on the escalator — that really annoys them. Walk really slowly and stop suddenly…they like that.
London is like a load of villages really. I mean, North London is like a completely different country to a West Londoner like me. North London even smells different.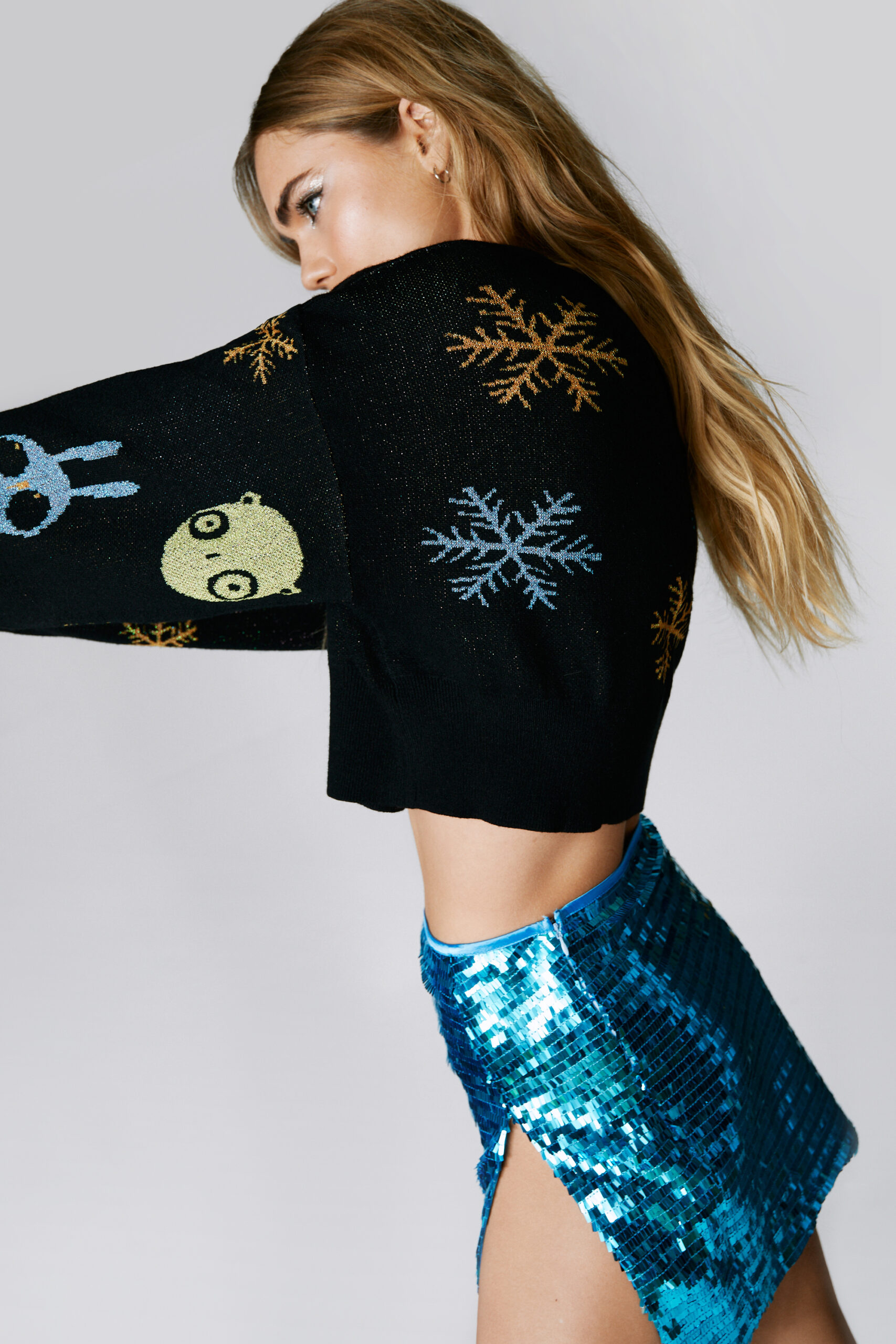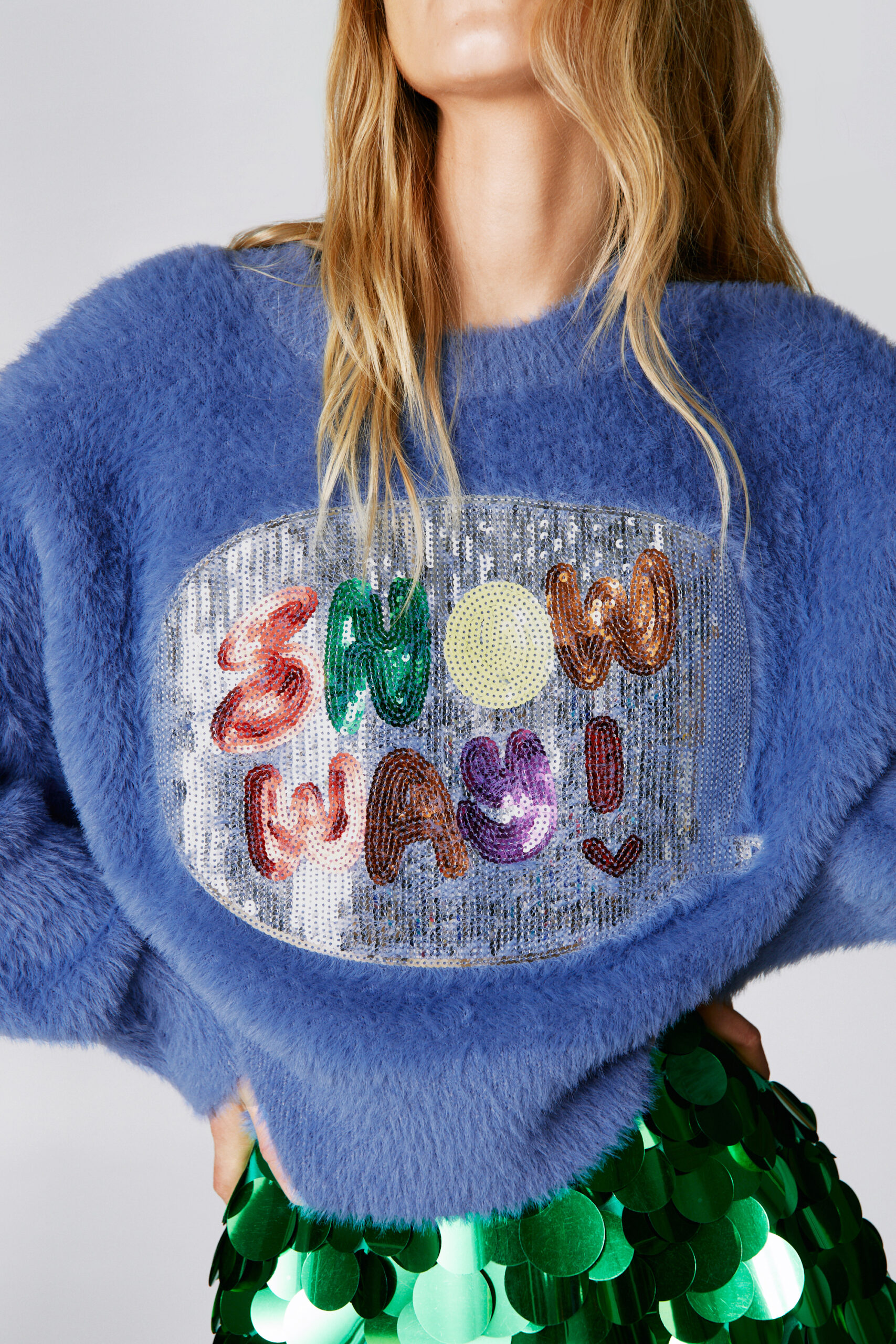 Best places to eat and drink in London?
I like eating and drinking…this was quite tricky, so I have limited myself to five pubs and five restaurants.
Favorite pubs:

The Coach & Horses in Soho – I have been going here since I was a student, formally the haunt of Norman, London's rudest Landlord.
The Dove in Hammersmith – go in the world's smallest bar, it's on the right as you walk in.
The Masons Arms in Teddington – a bit out of town, but it's one of the truly great pubs. Fantastic jukebox.
The Kings Arms in Waterloo – got a Thai restaurant in it. The street is very cool, there are about 10 vintage Citroen DS cars on it, and I still don't know why.
Ye Olde Mitre in Holborn – it's down a teeny alleyway, you could easily miss it.

Favorite restaurants:

Chez Bruce – it's quite posh, but worth it just for the cheese board.
Bocco di Lupo – just delicious. I like to over order here.
The India Club – really brilliant curry place on The Strand.
The Harwood Arms – top notch gastropub in Fulham. It's way more than a gastropub though.
Il Pagliaccio – my local pizza restaurant. It's always fairly mental in there. I always feel like I am on holiday there.
Check out some of our favorites from the Will Broome collection below.