Just like that our social calendars are full again… And oh man, we're siked. Here's to future plans, the drinks we won't need to pour ourselves, and the outfits that don't involve our joggers. (Or at least not until we're back home binge watching Below Deck.)
You've secured the drinks booking, it's now time to lock down your outfit with our guide on what to wear for day drinking. Whether you're checkin' out the most hyped bottomless brunch spot, headin' out for some rooftop drinks, or stopping by at your favorite dive bar; we have an endless supply of outfit suggestions for the plans you'll actually want to attend.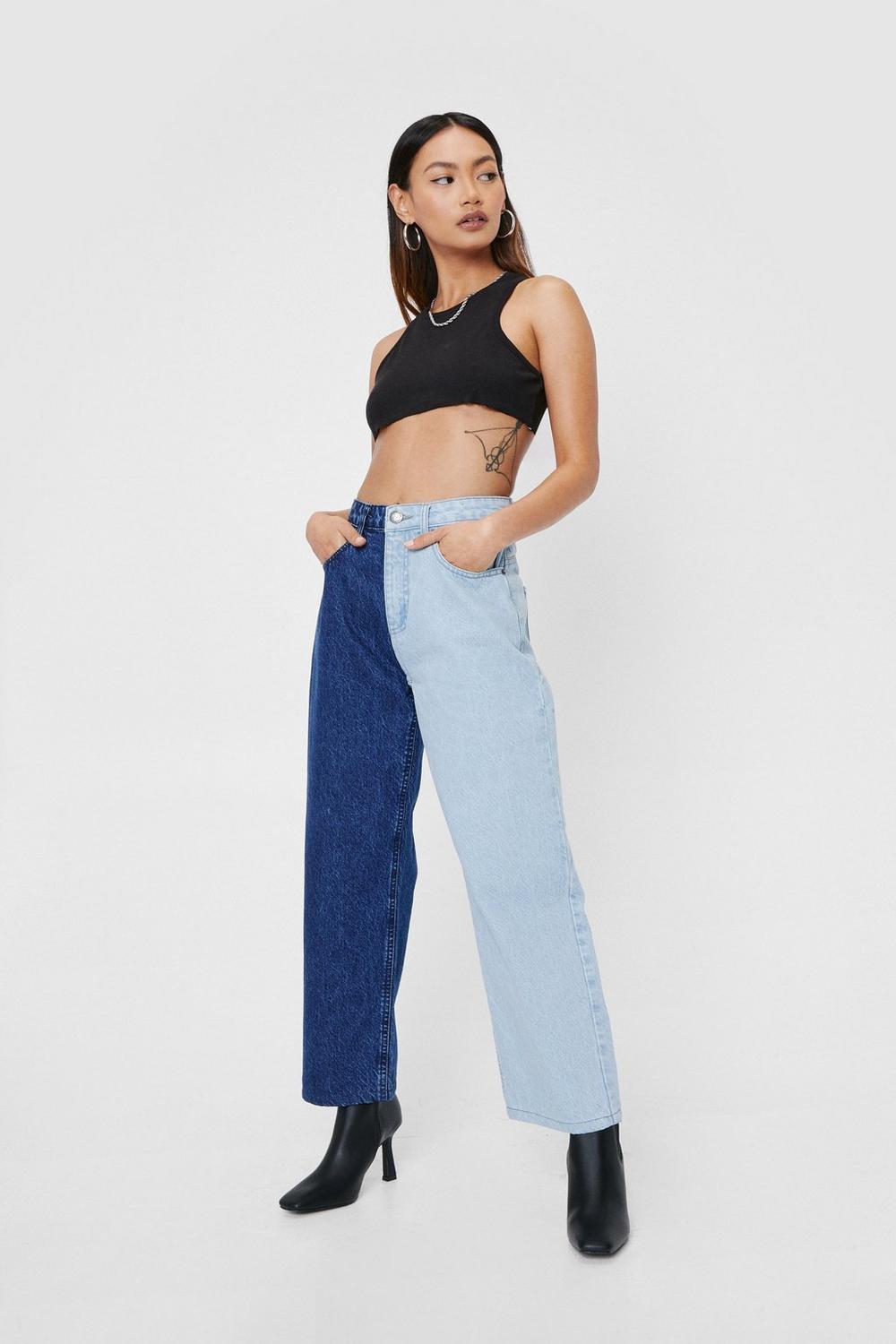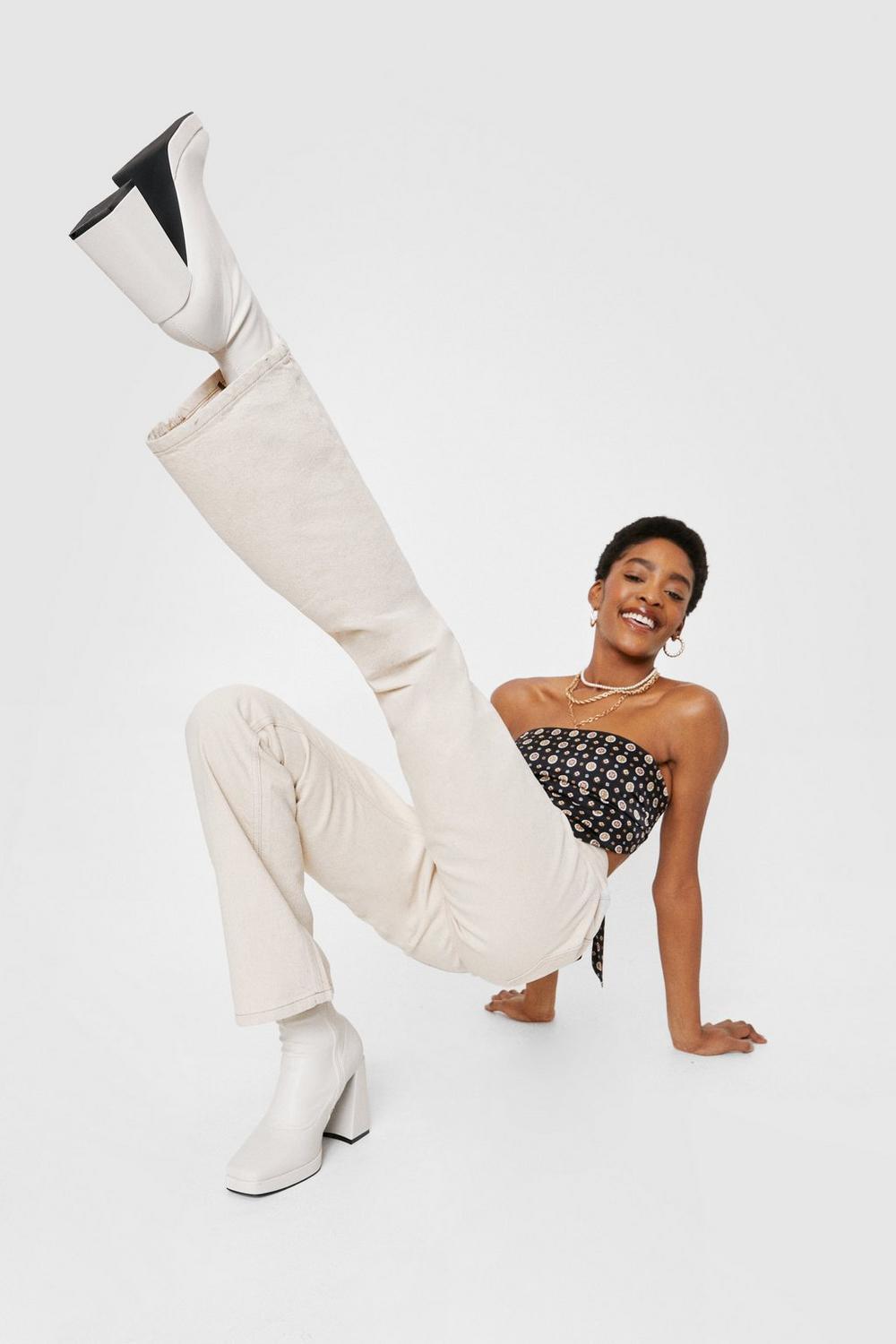 Shop the two tone jeans
Shop the ecru flare jeans
Seeing as our sweats have had WAY more airtime than our denim closet this past year (boo), we're dedicating this shout out to our forever faithful jeans and a nice top contenders. That's right, it's time to dig out your favorite jeans. You know, the ones that make your ass look damn good. As for your upper half… Ditch the oversized tee (for an hour or two) and opt for something a little more fancy. Why not throw on an eyelash lace bodysuit, cropped corset top or a dreamy backless number? The possibilities are literally endless. Last minute or booked way in advance, nail some kickass alternatives for those inevitable 'we're just going with jeans' days.
Top tip: Pastel jeans are a season go to.
Shop jeans and a nice top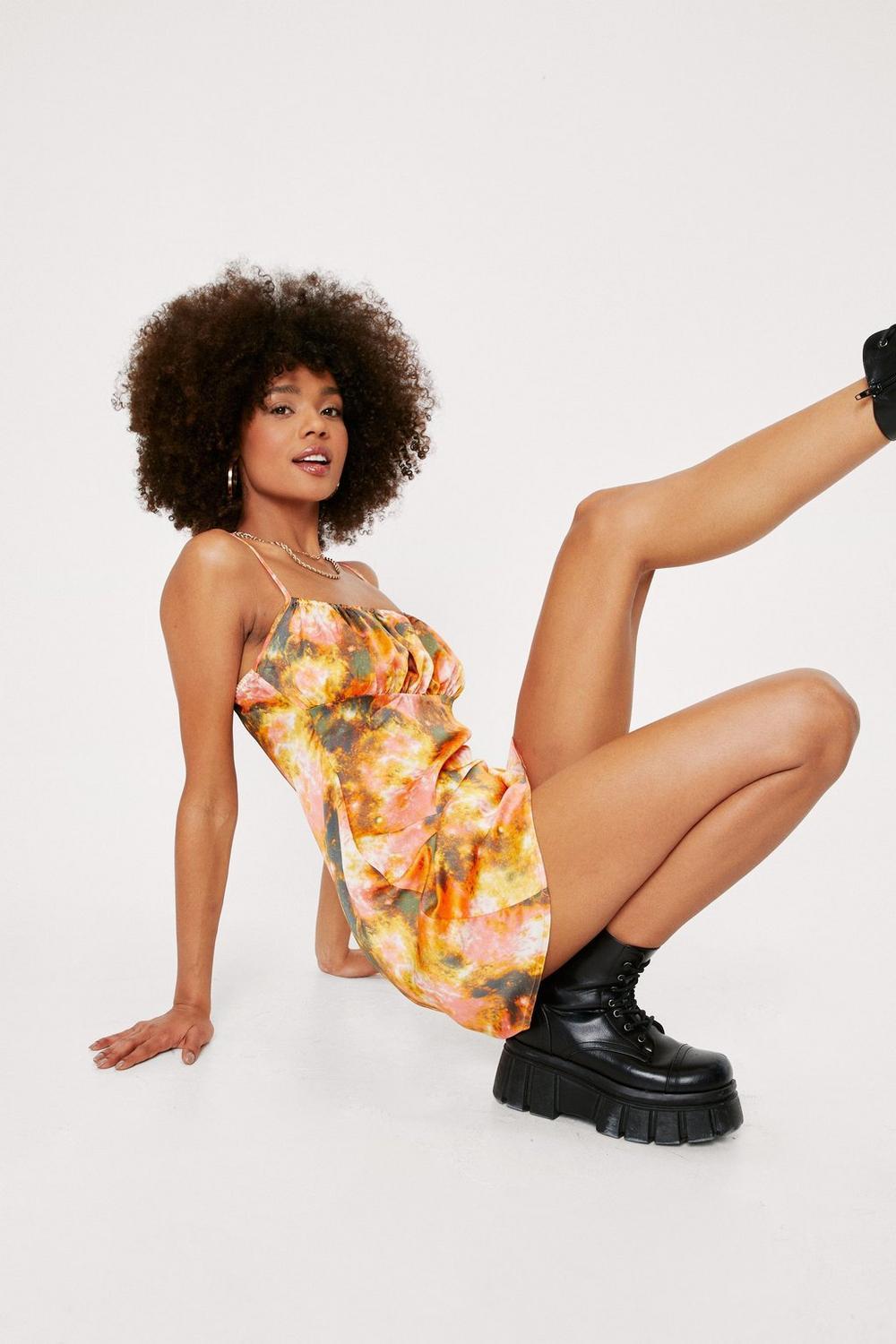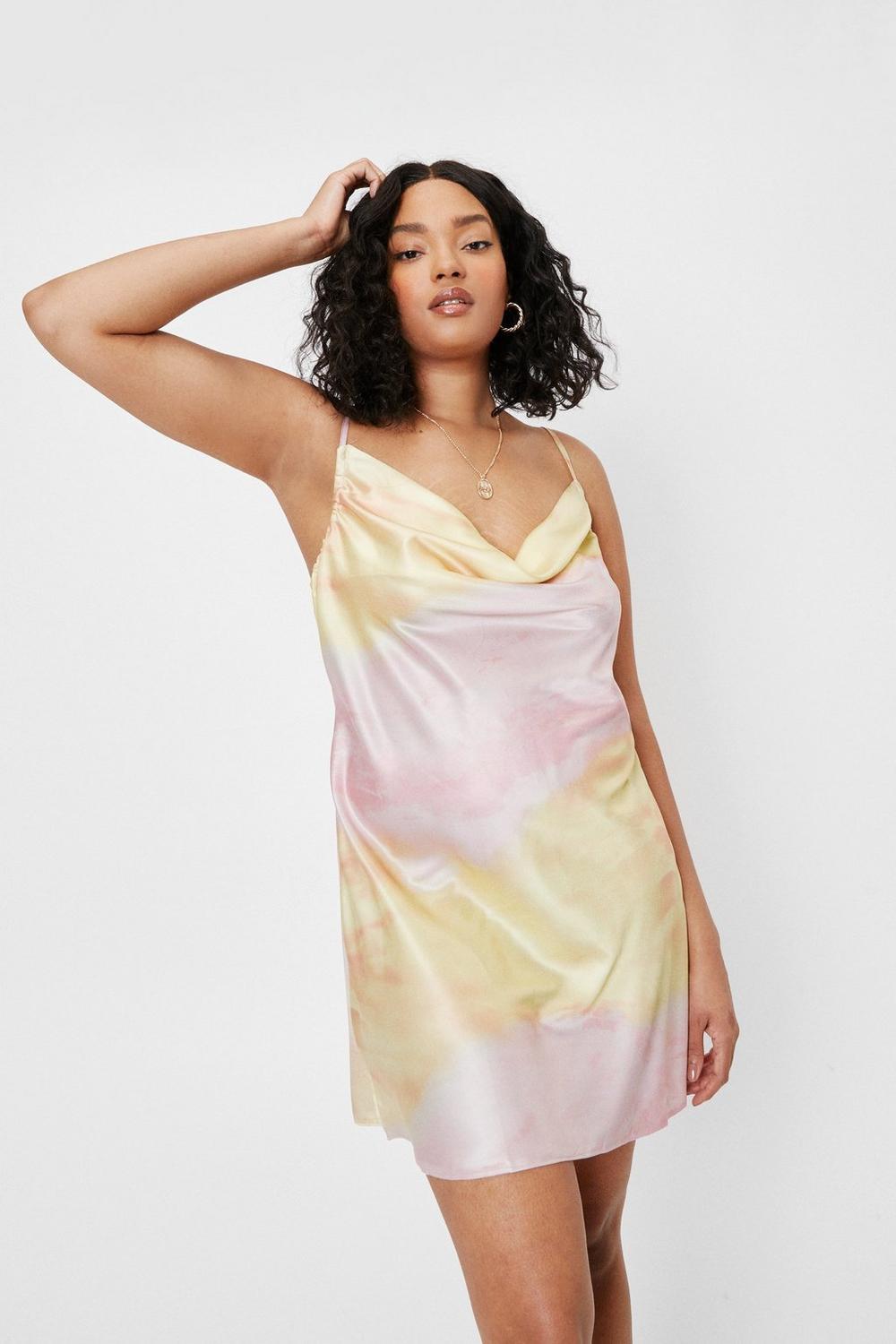 Shop the orange tie-dye slip dress
Shop the pink tie-dye slip dress
Go from naked to fully dressed in no time with the ever-reliable slip dress. Here for warmer days, last minute link ups, and that drinks reservation you booked 3 months ago. Printed or plain, midi or mini, these babies are gonna blend seamlessly into all Pinot Noir related plans. Rad with a blazer and strappy stilettos or with a chunky belt and biker boots for that bottomless brunch date.
Shop slip dresses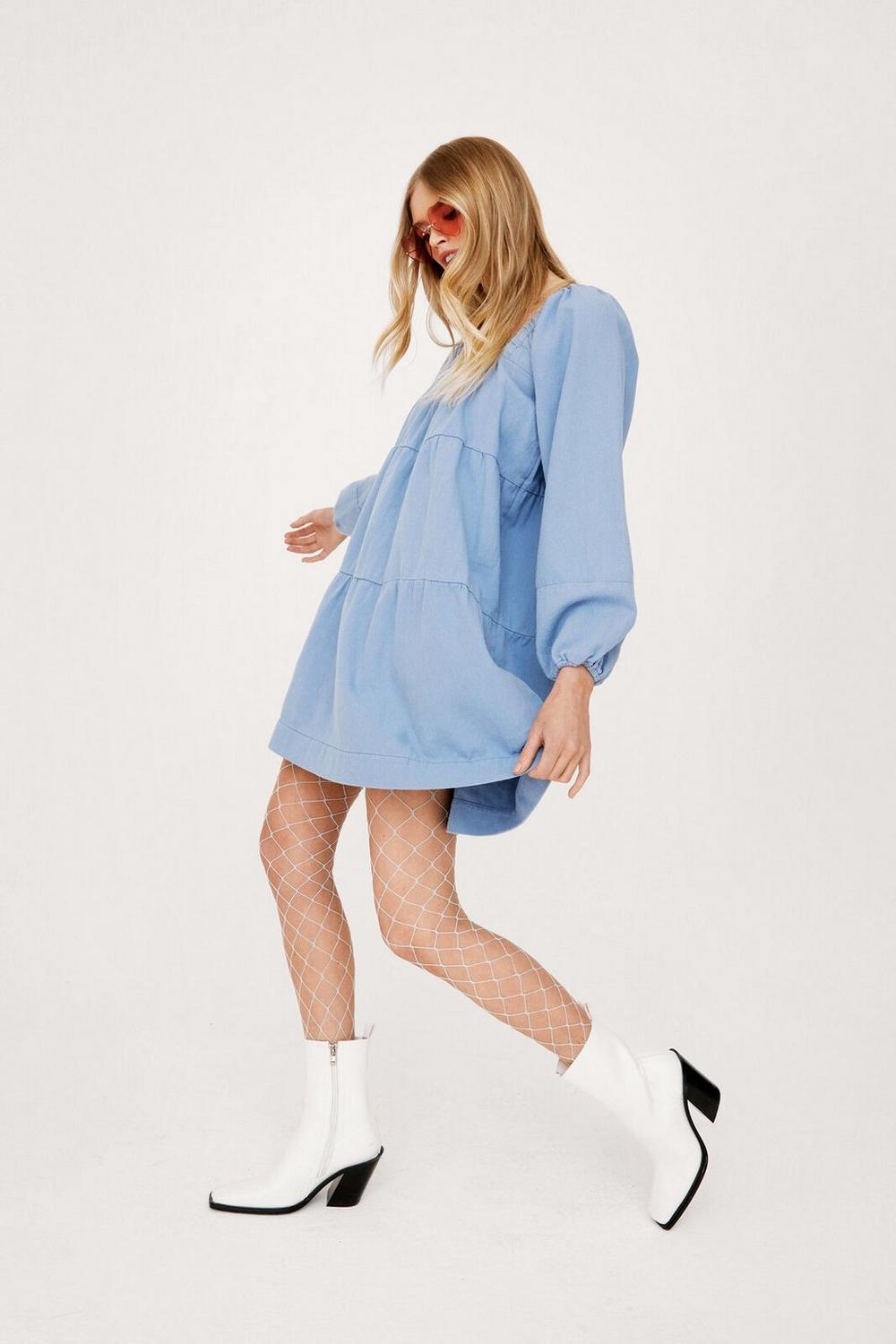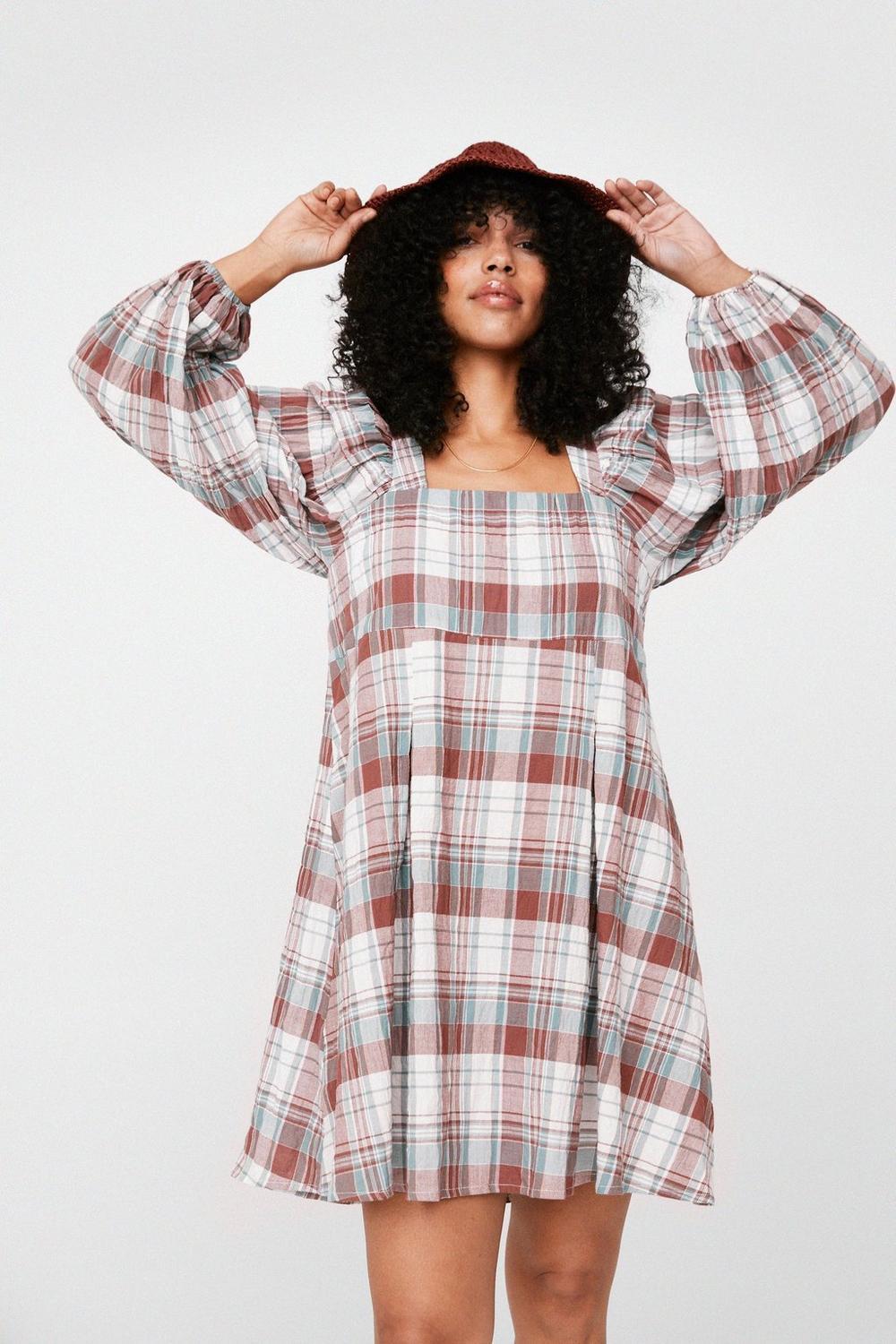 Shop the denim smock dress
Shop the plaid smock dress
Effortless fits, all around badass appeal. Whatever the length, sleeve style or print; smock dresses are an easy breazy, fail-safe option for a casual day drinking outfit. Here for the brunch dates that turn into late nights and tequila and the spontaneous plans with the friends you've not seen in forever. Make a statement in a puff sleeve, wrap maxi dress and chunky sandals. Or team a linen look, cut-out mini dress with western boots and hoop earrings. Comfortable with no compromise on the cute. A win-win in all our books.
Shop smock dresses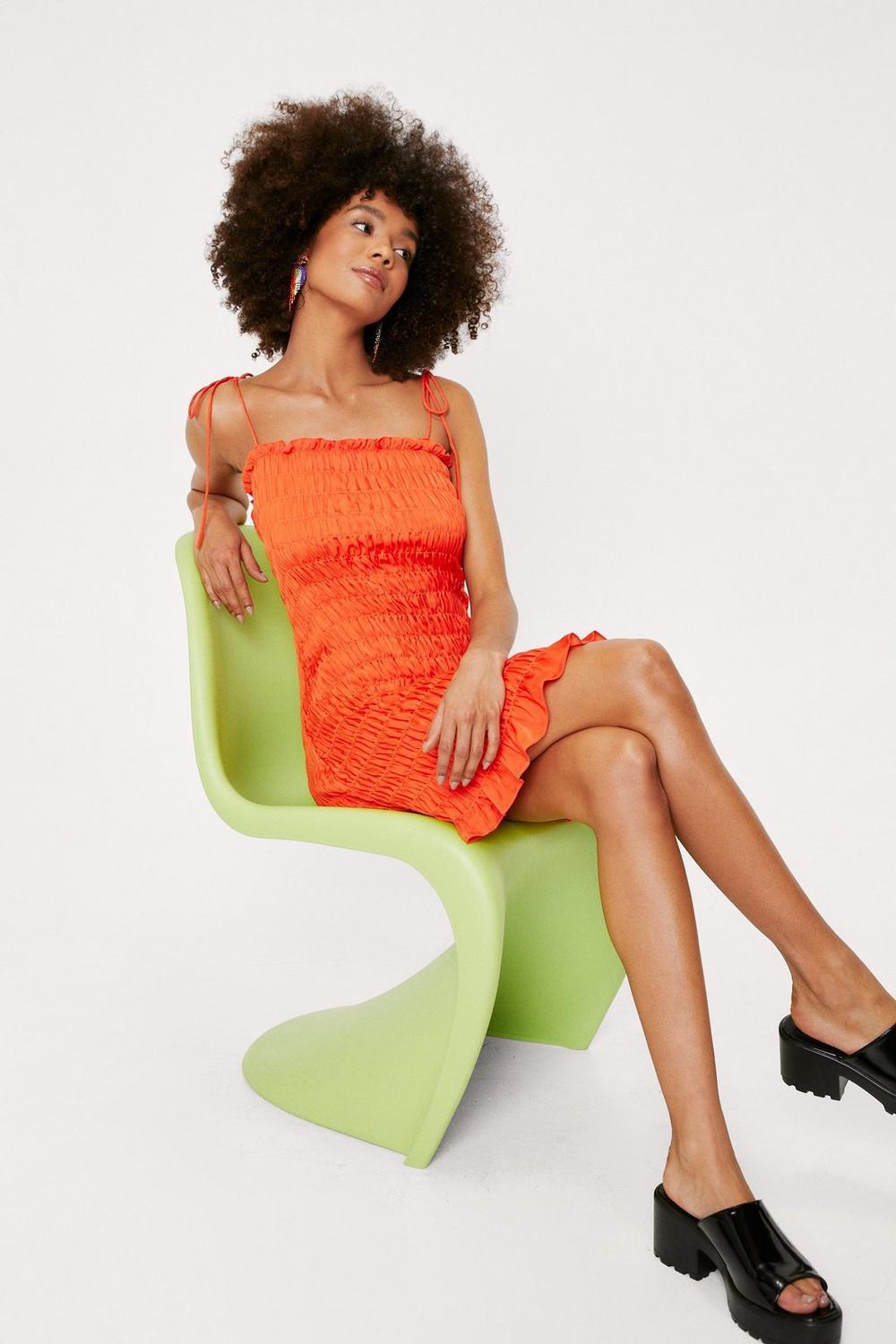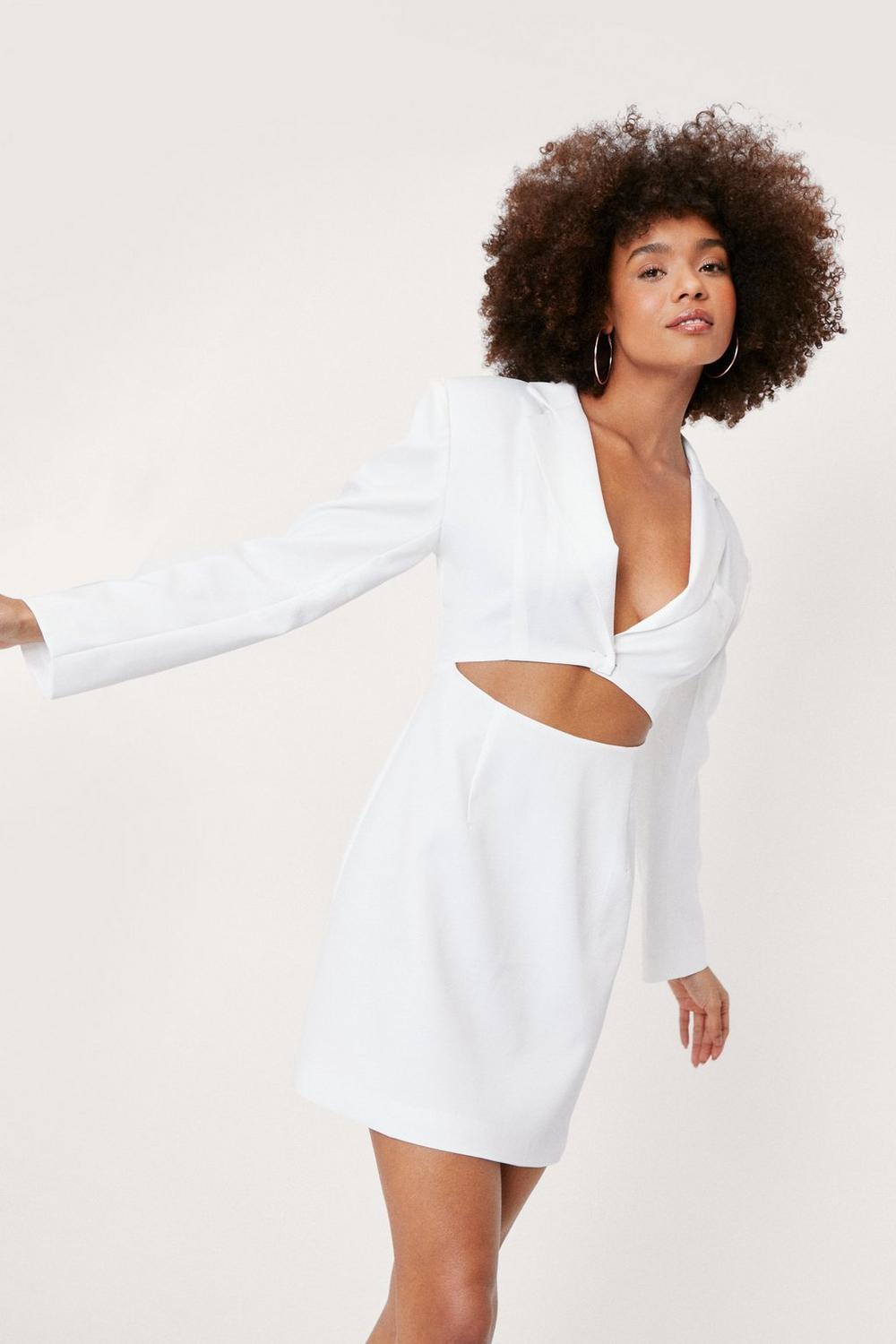 Shop the orange ruched dress
Shop the white cut out dress
Maybe you were lucky enough to secure reservations for that dive bar everyone's raving about, or hey, perhaps you're just looking for literally any excuse to change out of your athleisure… (We're with you on that one.) There's something about dressing in something a little fancy that hits different to any other outfit plans. Pair an androgynous blazer dress with strappy heels and a faux leather shoulder bag for a staple look you can rock time and time again. Or why not opt for a ruched mini dress, guaranteed to style well with just about everything in your shoe closet. Because let's face it, no one's ready to ditch their sneakers just yet.
Disclaimer: Compliment included with every wear.
Shop party dresses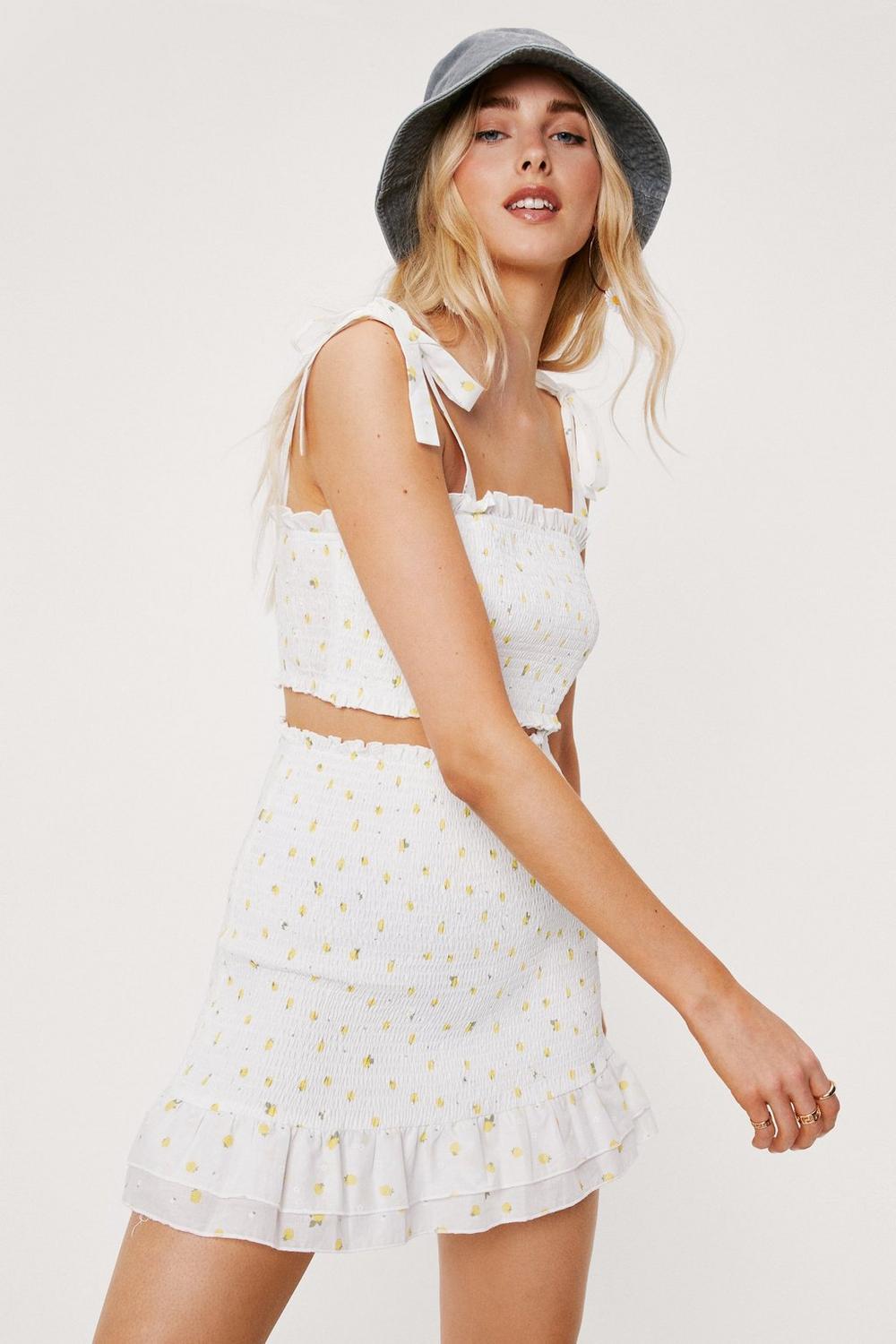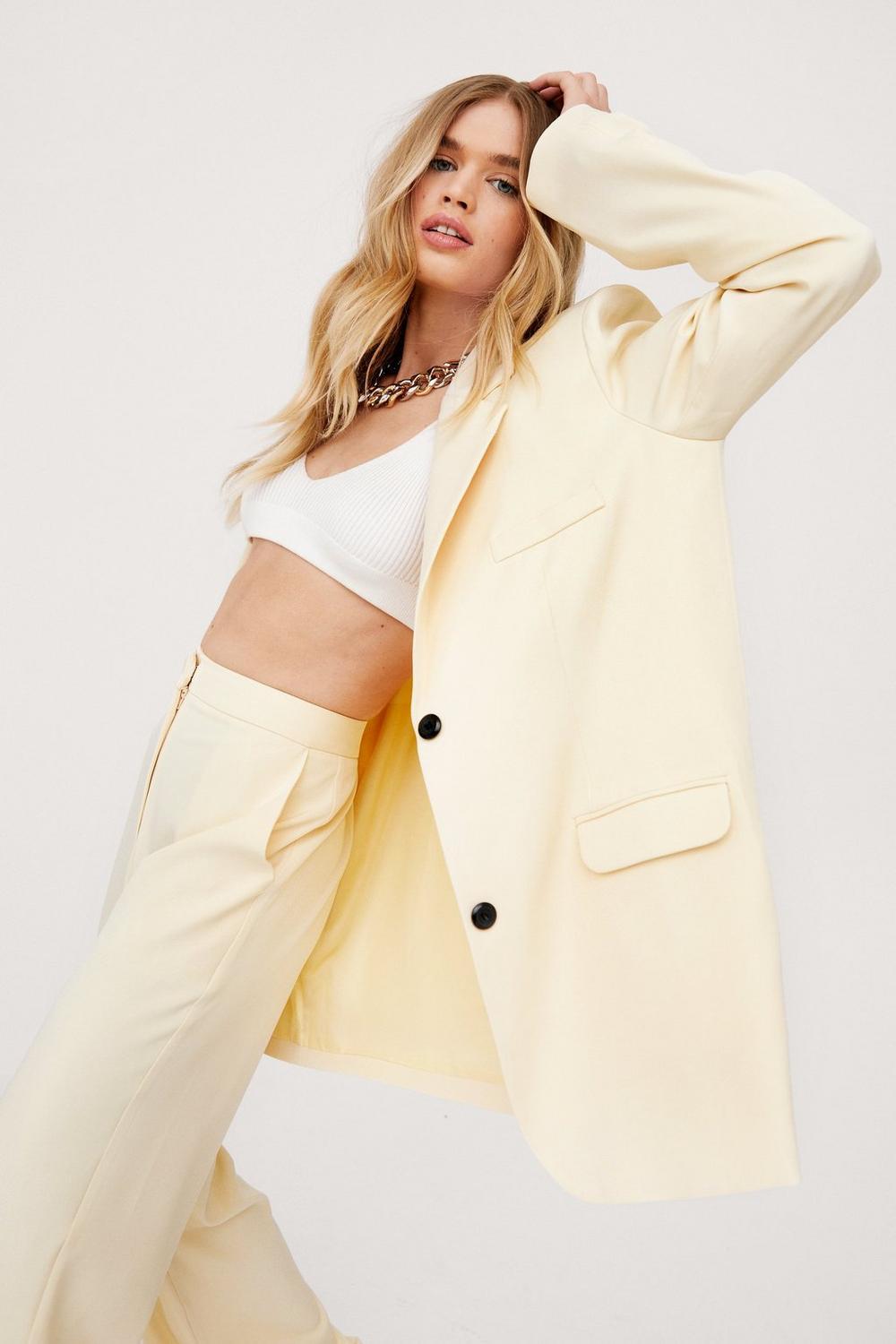 Shop the daisy print bralette and matching skirt
Shop the yellow tailored pant suit
Shop the Cute apart but always better together. Browsing for the ultimate summer day drinking outfit? Team up with one of our matching co-ord sets for those mimosas to mojito plans. For warmer days, opt for a shirred floral crop top and matching mini skirt. Hella cute with chunky sneakers and sports socks for that impromptu date you've agreed to. Early finish at the office? Our suiting sets are designed to take you from spreadsheets to spritzers, with no need for an outfit change. We love.
Top tip: Worn best with an extra side of attitude.
Shop co-ord sets
Whether you're browsing for a companion for your all-time favorite jeans, challenging yourself to introduce more color into your closet, or rockin' the most elaborate piece you could find, we can't wait to see your NG picks. (Not forgetting your co-ordinating facemask ofc.)