Boots, the epitome of your everyday season-to-season closet rotation. Low-key and down for whatever, it's no wonder boots are up there with our most favorite all-year-round purchases. From structured faux and real leathers, platform or chunky soles and statement hardware details – staple boots look great with just about everything. But (there is always a but) with every brand new pair comes the inevitable reality of sore feet, blisters, and sometimes painful arches. Before the panic sets in, look no further than our holy grail guide of tips and tricks on how to break in your boots. Follow these simple steps before styling up your new favorites.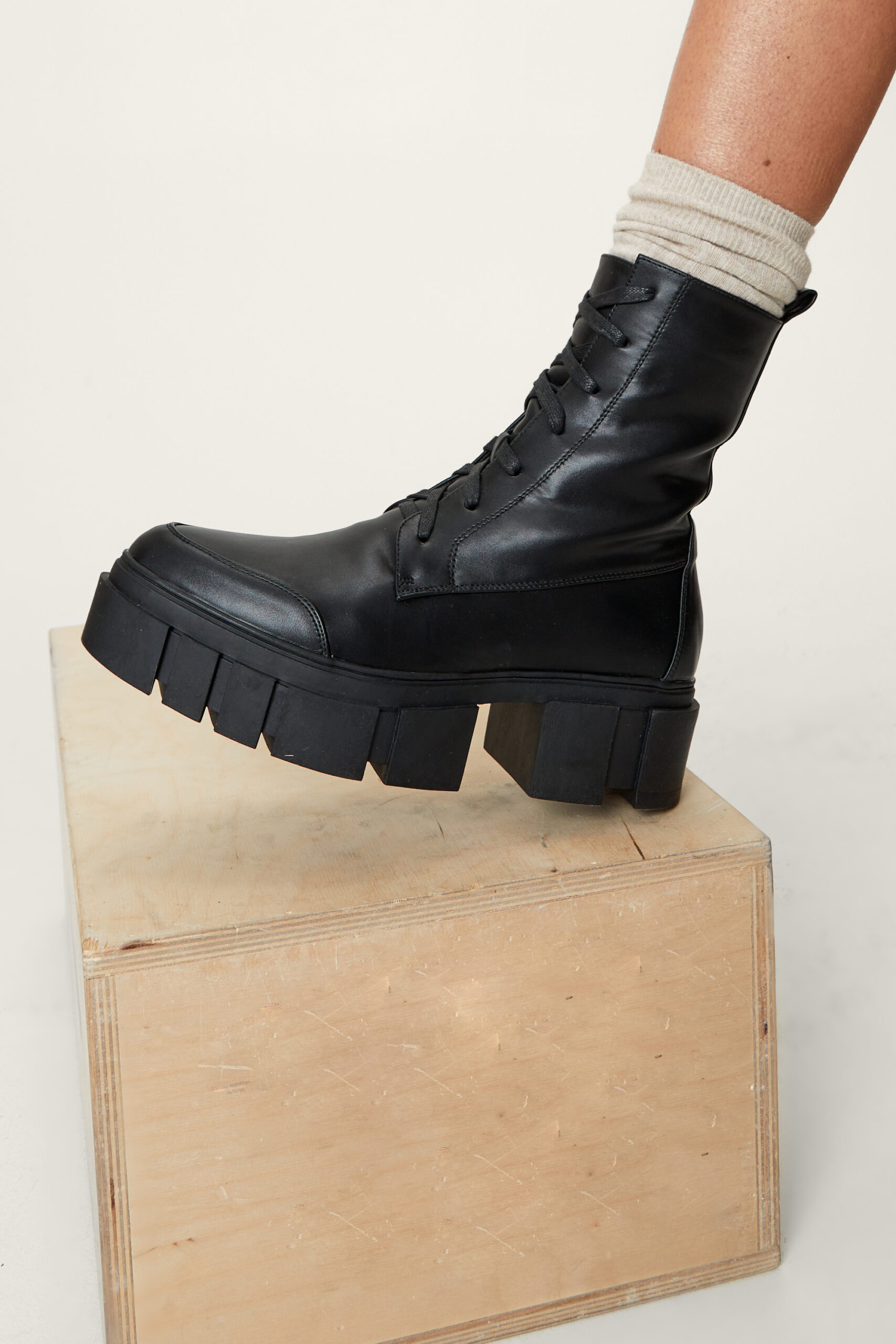 Put a sock in it
When it comes to breaking in your new pair of boots, thick socks are your savior. If you don't have chunky socks at hand, double up on your everyday pair. Throw them on under your boots and wear them around the house whilst you're rustling up dinner or doing the cleaning. This will help to stretch the leather, allowing it to mould to the shape of your feet. In winter months, blister-sensitive hiking socks may be worth investing in – they help break in your boots, plus they keep your feet toasty warm. A win win.
How to Soften Leather Boots
Leather is similar to our skin in that it craves moisture. Try using a natural leather cream or softener occasionally to help moisturize and stretch tighter real leather styles. Add a little bit inside areas of concern where blisters usually arise.
Top tip. Whilst the leather cream is on, try using a shoe stretcher to help avoid tightness within the boot.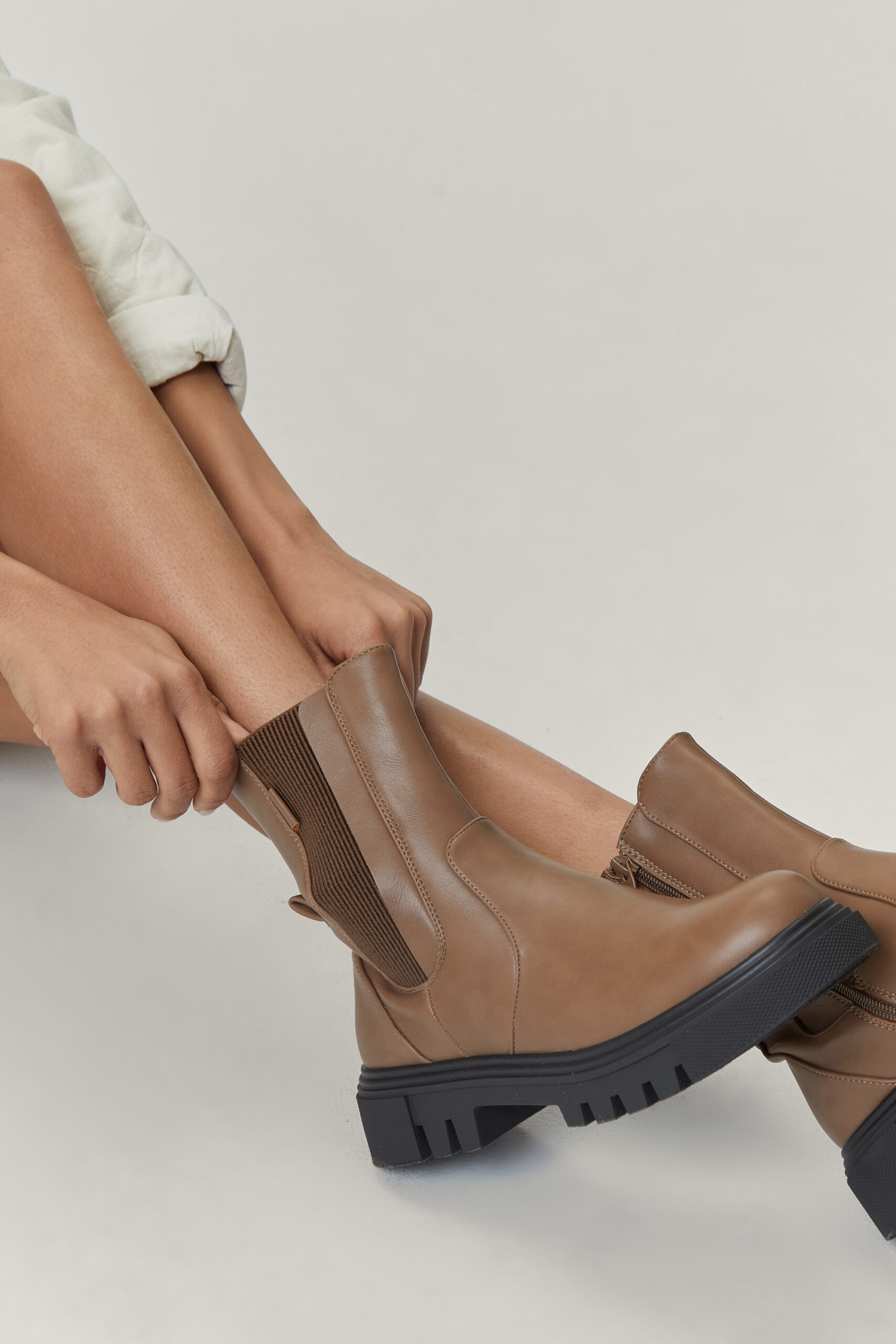 Add a little heat
Whilst you have your boots on (and your thick socks under), use your hairdryer to add heat to the areas where rubbing may occur – at the back of the heel or the sides of your feet.
Word of warning! Ensure you don't hold the hairdryer too close or leave the heat on too long to avoid any damage to your boots.
Blister band-aids
Pre-empt any friction by wearing padded band-aids on the areas where blisters usually occur, before they appear. This helps add additional padding and helps prevent friction from the offset… A little preventative medicine goes a long way when breaking in boots or shoes.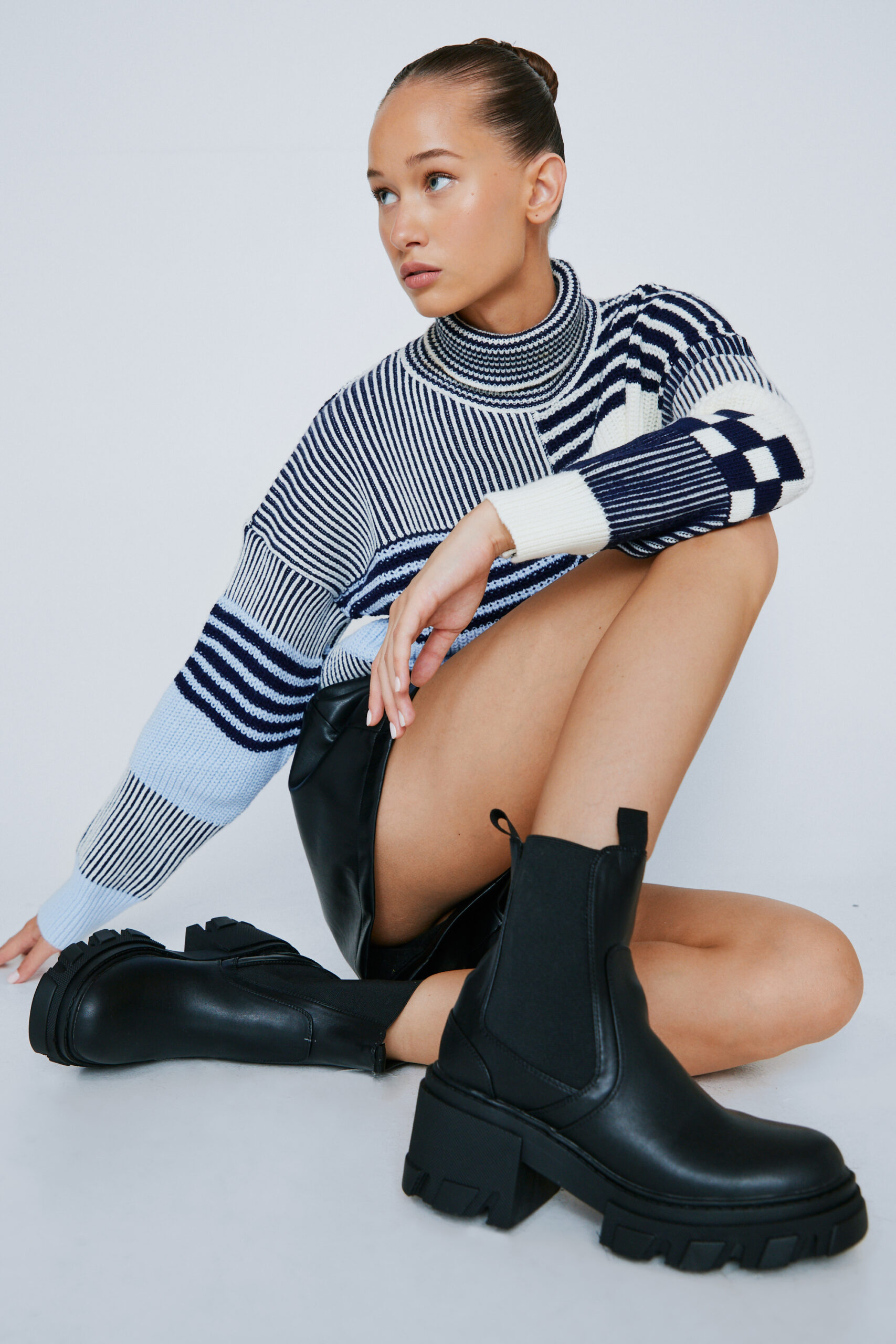 Give it time
You're going to want to rock your new boots from dusk 'til dawn and coffee run to dancefloor. However much like our trusty dating advice, in the beginning it's a good idea to take it slow. Especially for hardwearing styles (it's common they'll take just that little bit longer to break in). Try not to wear your new boots for too many days in a row and for the first few wears it may be wise to bring with you some back-ups. Style up your new ones first thing in the morning when your feet are at their coolest, then as soon as you feel your feet start to swell or blister, swap into something more comfy.
Help speed up the bend
With wear boots bend in two places, just below the toes and at the ankles. After wearing your boots for an hour or two they'll start to crease on the areas of natural wear. At this point take your boots off and using your hand continue to bend your boot where the creases have begun to arise. Note. This method should be only be used for harder wearing styles.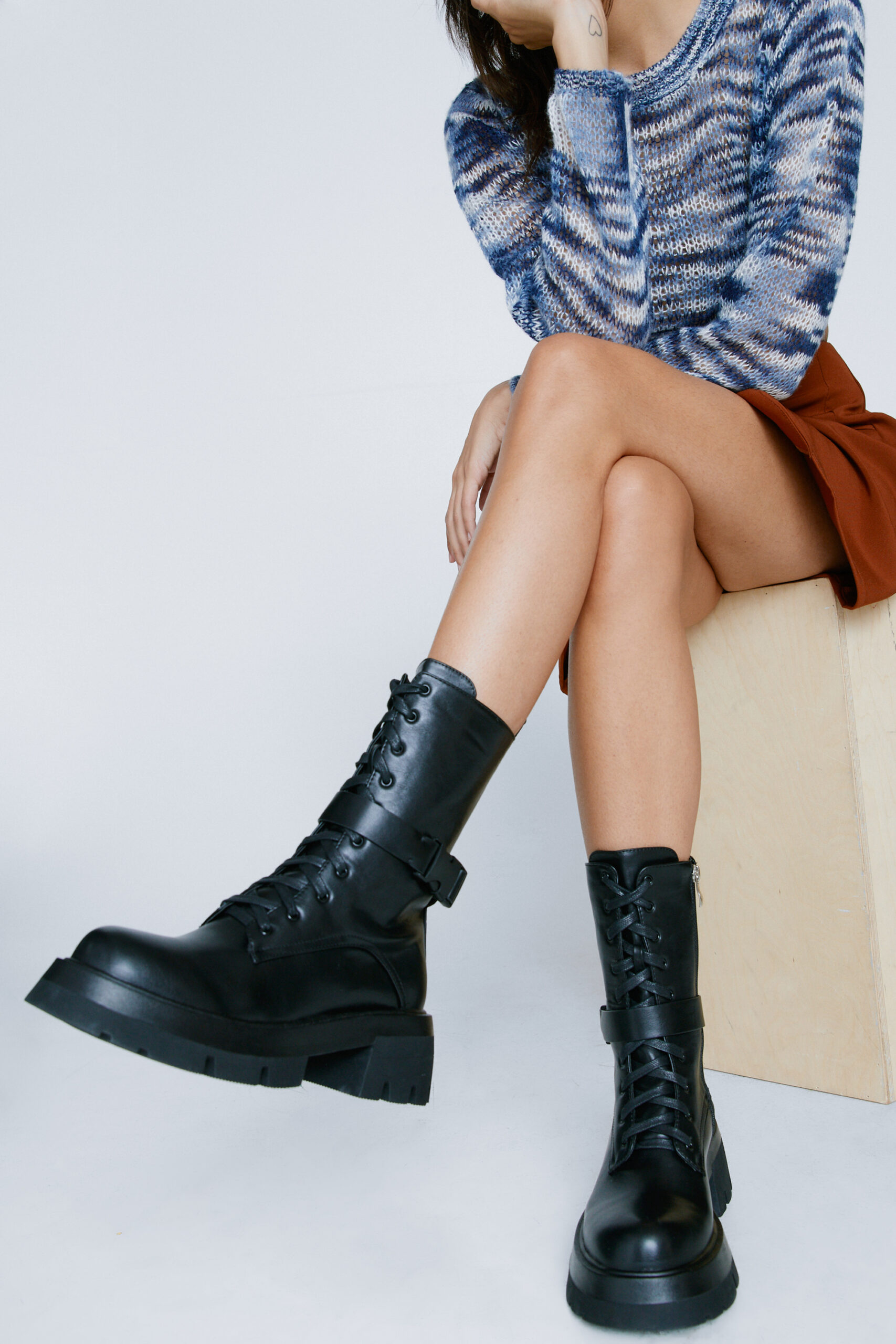 Let's face it, when the boots are this good we'll want to wear them everywhere. Keep blisters to a minimum with this how to guide. These tips can also be used for breaking in shoes, sneakers and those heels hiding at the back of your closet.
Shop our full boot collection here.