The biggest night of the year, and a night you'll always remember – prom 2023 is coming.
It's not often you get to dress up and party the night away with your friends, so you need to celebrate in style. Long prom dresses are perfect for the occasion, as they come in every shape, design, and color that you can imagine.
Below, we will show you our fave picks for maxi prom dresses, as well as long prom dresses by color. Scroll on to find your gown!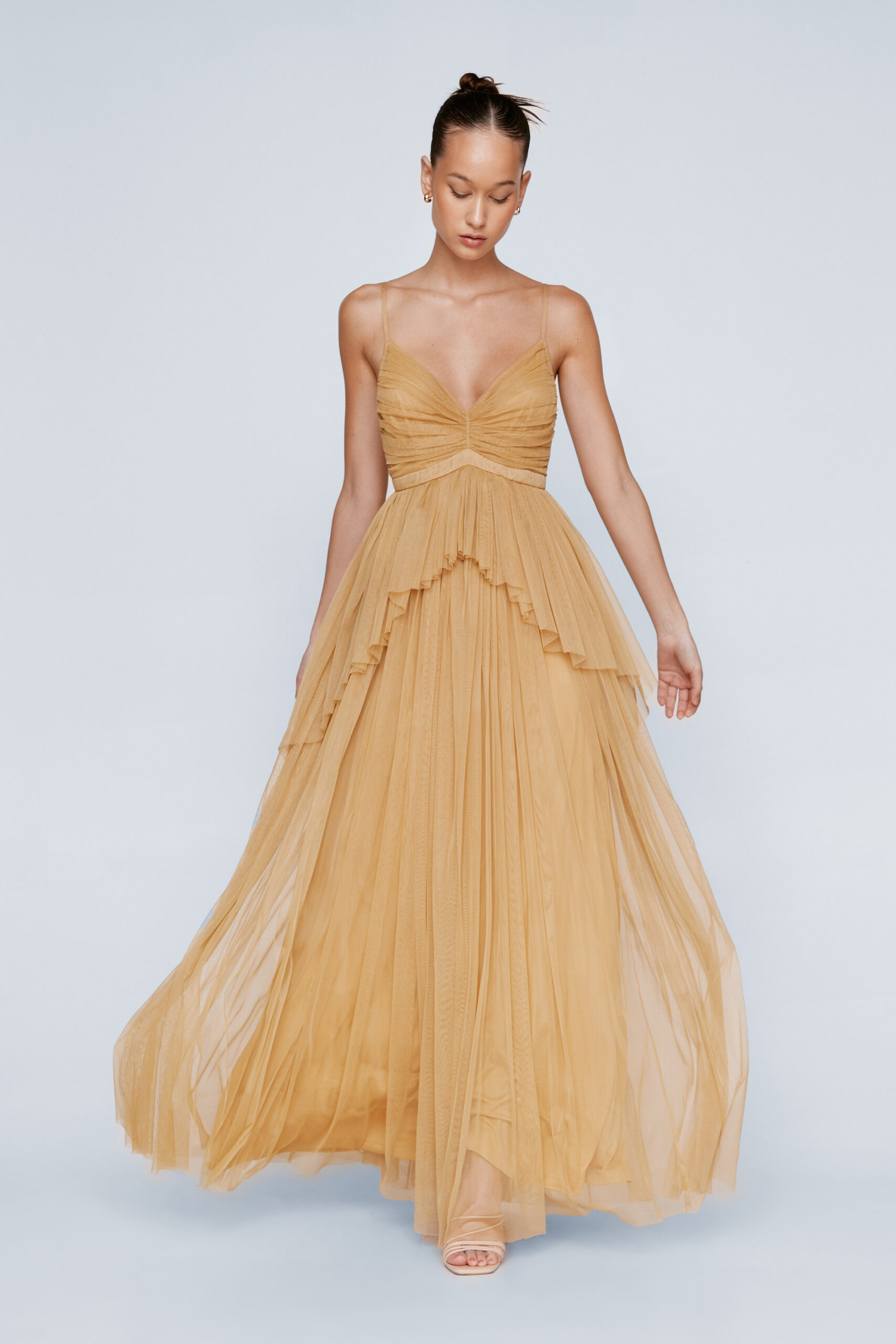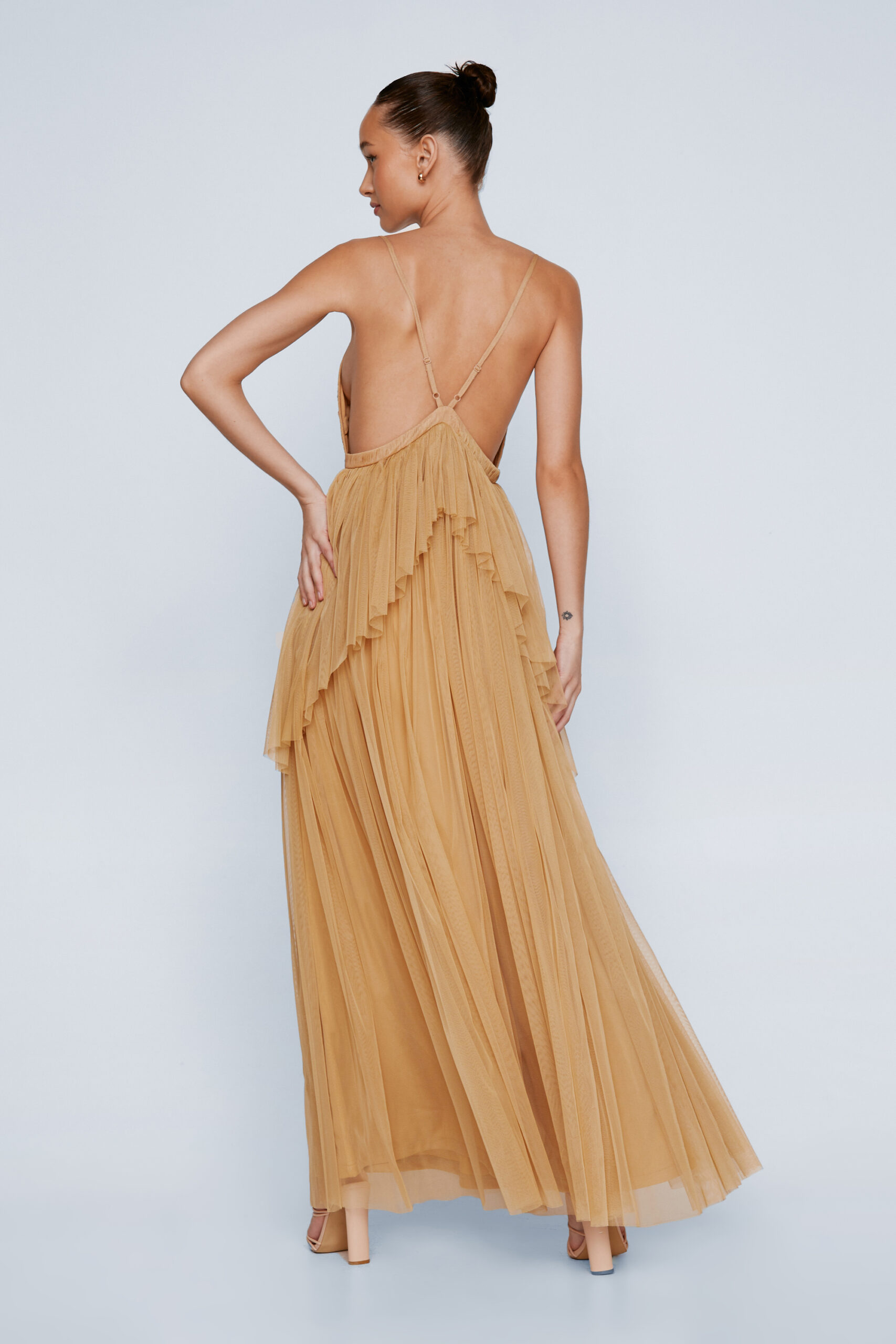 Maxi Prom Dresses
Maxi prom dresses create an instantly glamorous look, perfect for the occasion. 
Our top picks include a statement gown in a dazzling gold coloring, with a dramatic skirt and an ultra flattering silhouette. The strappy back and plunge neckline add a flirty element which flaunts your figure below the layers of floaty tulle. We also love textures, like lace panelling for a feminine touch, and sparkling sequins so that you catch the light as you dance the night away.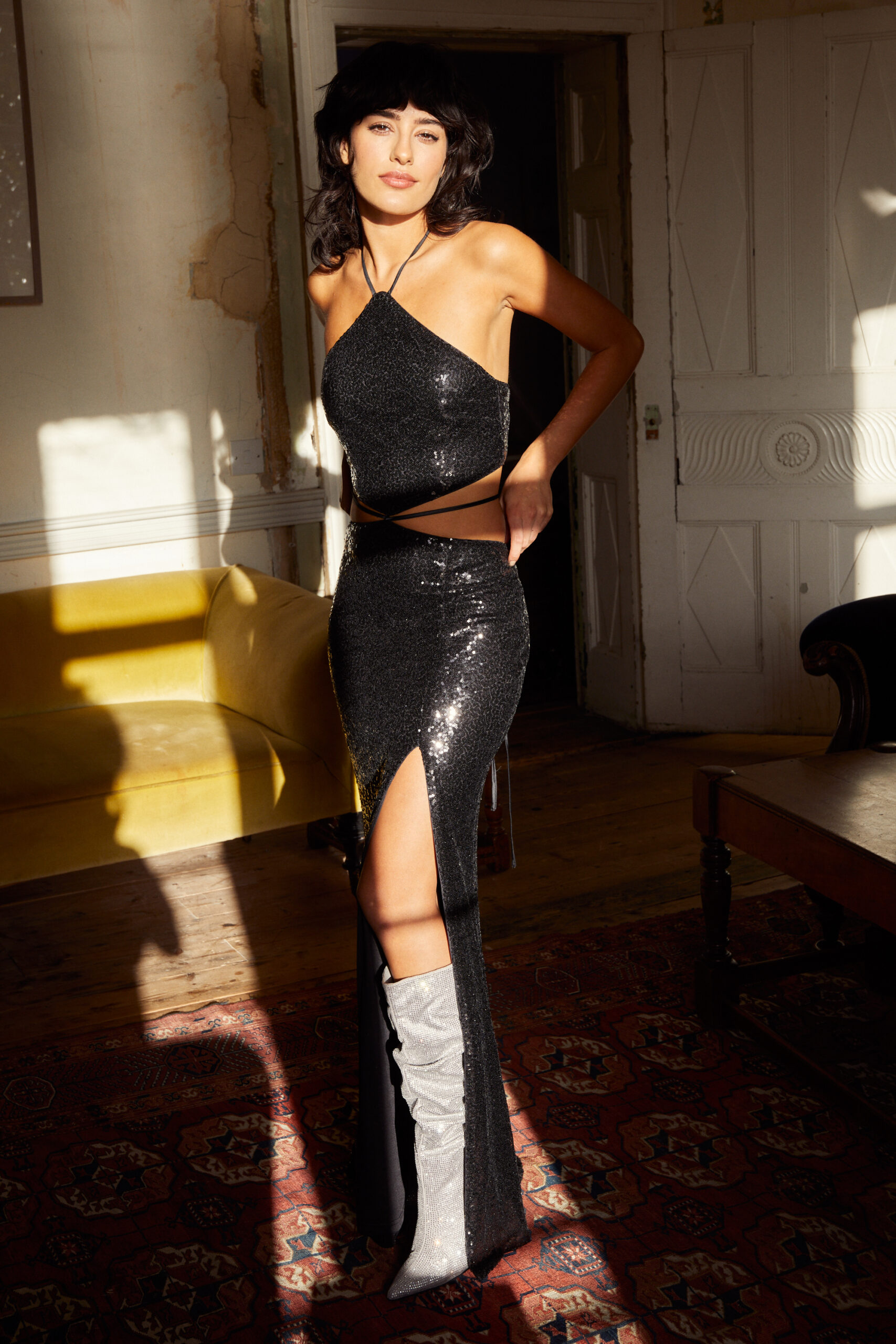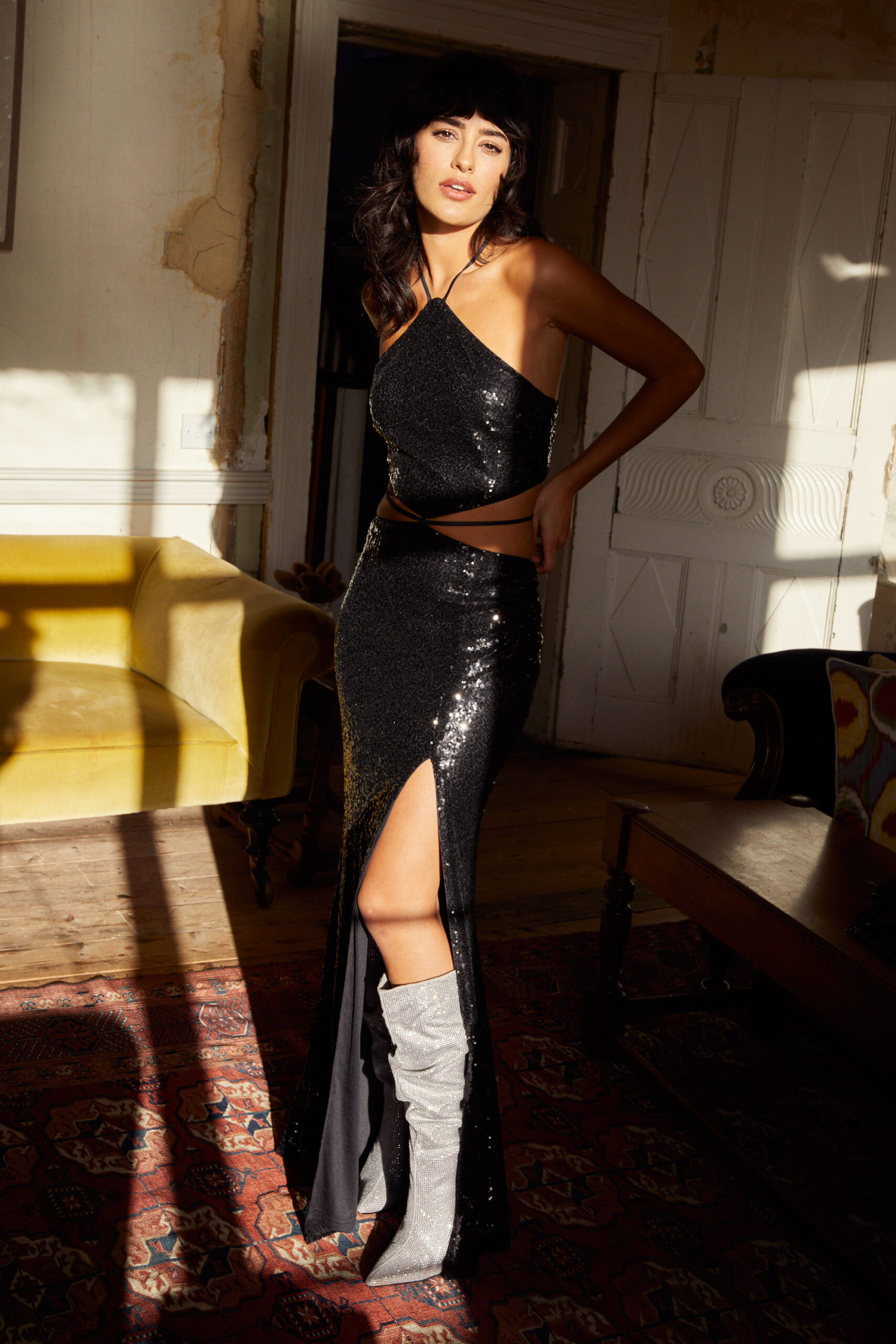 Formal Prom Dresses by Color
Long Black Prom Dresses 
Timeless and classy, black is a color that works for any occasion and will always be in fashion. 
With high quality satins, sparkling sequins, and structural twill, there is a fabric for any preference. When it comes to designs, there is a silhouette for any figure, including plunging necklines, halterneck cuts, and fit and flare silhouettes. Our top pick has to be the sequin lace up dress, as nothing screams "prom" like sequins, cut outs, and a statement lace up back.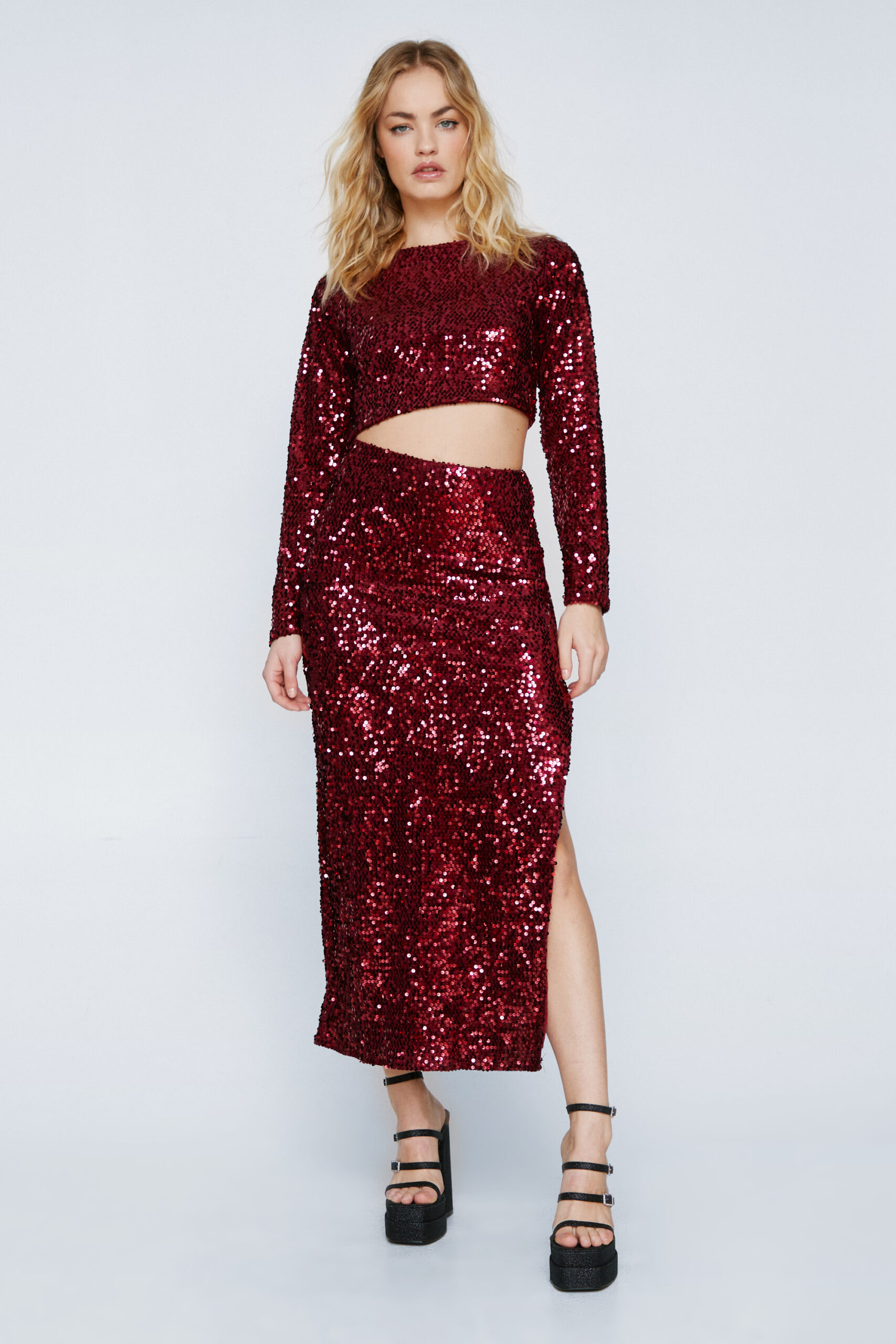 Long Red Prom Dresses
Sultry and sassy, red is a statement color that is certain to turn heads. Certain to leave you feeling powerful, confident, and ready to dance the night away, red prom dresses are always a fantastic choice.
Our top pick is the velvet sequin maxi dress, with long sleeves and a cut out which gives the illusion of a top and skirt. Sequins catch the light as you strut your stuff and dance under the disco ball, and the cut is ultra flattering.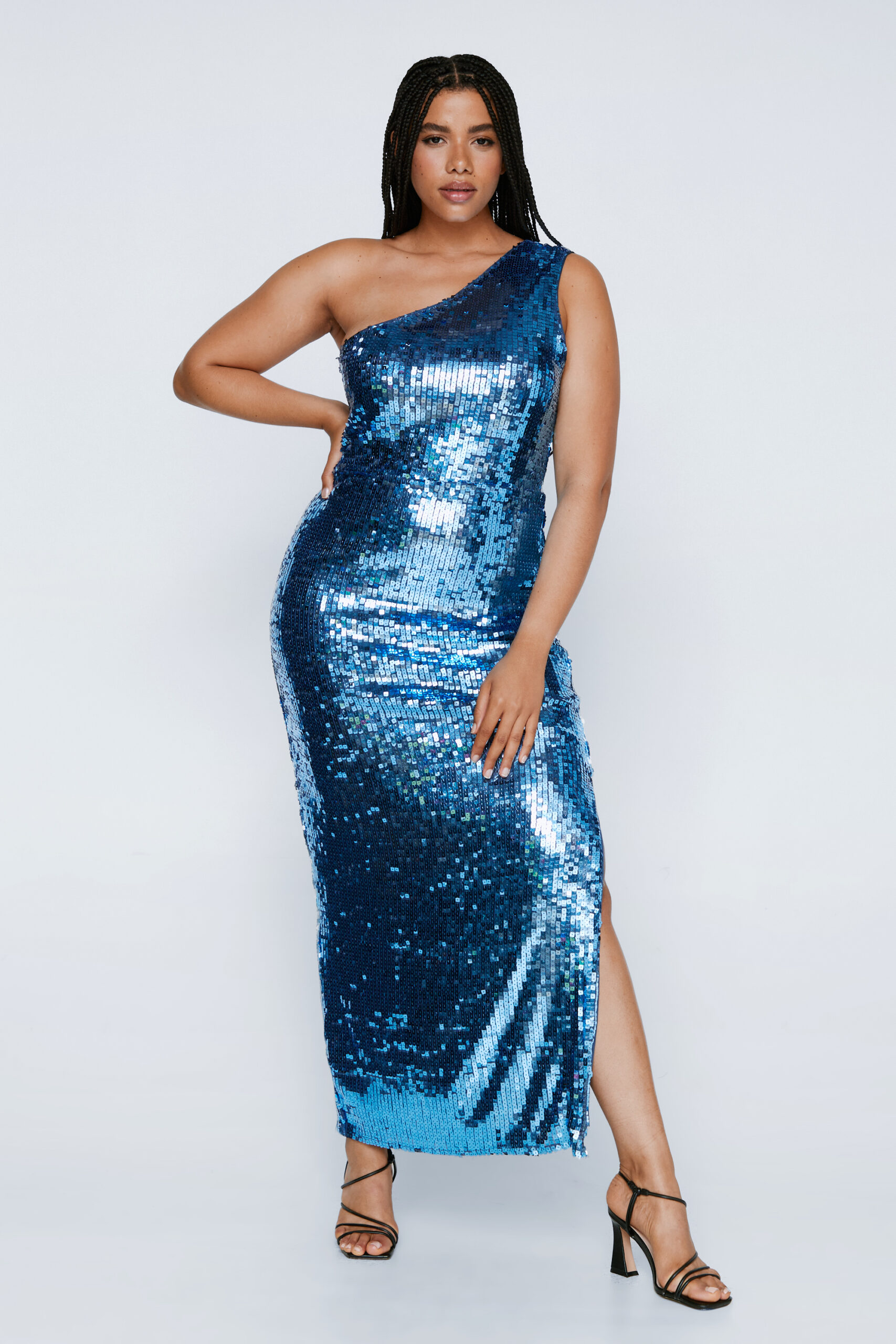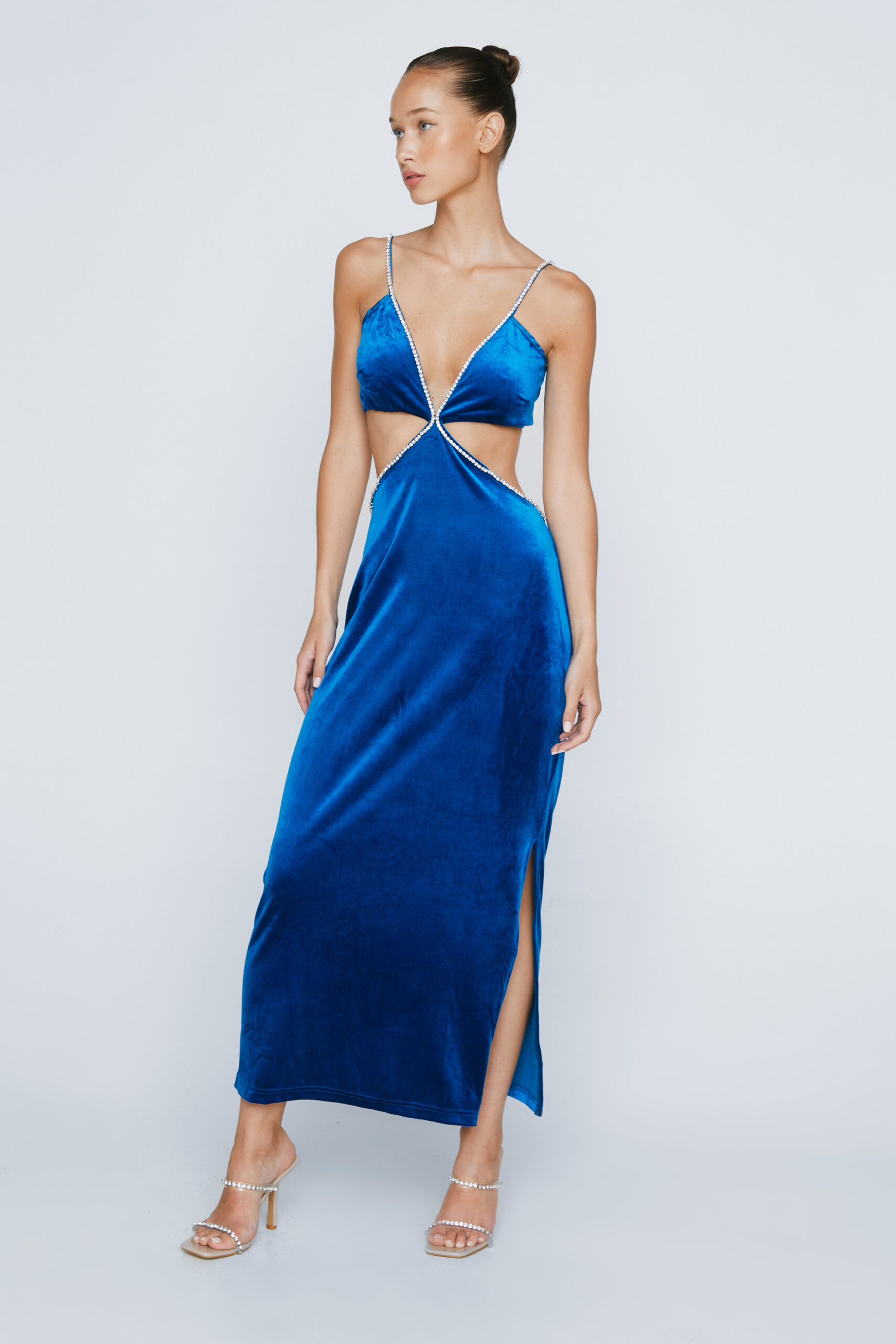 Long Blue Prom Dresses
Our blue prom dresses come in a huge range of shapes and designs. From the plus size sequin dress, which boasts a one shoulder design and a flirty leg split, to the diamante cut out dress with a super sexy, head-turning design and sparkling diamante trims, our blue occasion dresses are a great way to add a pop of color to your look and go for something a little different.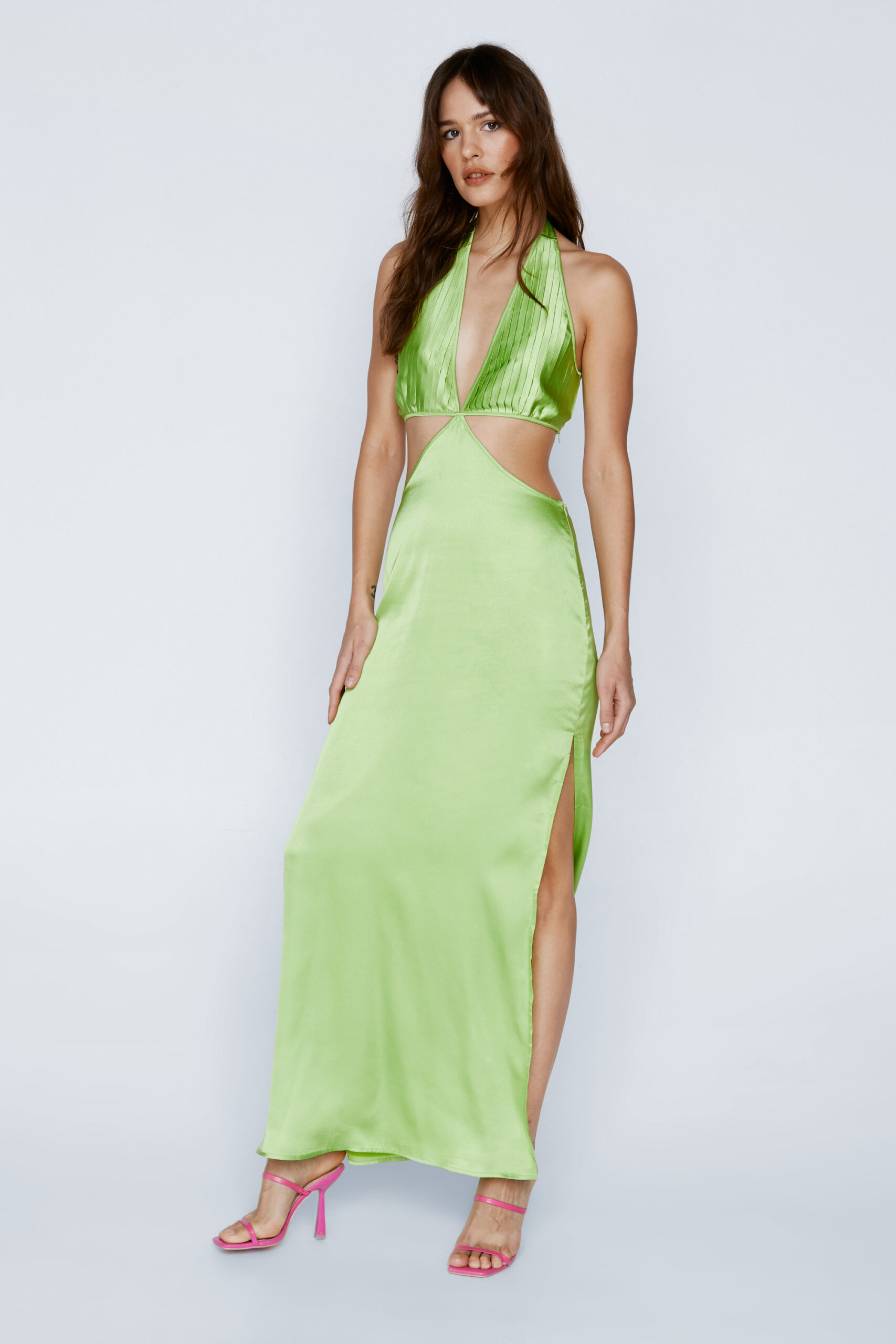 Long Green Prom Dresses
Make them green with envy. 
Our green prom dresses are perfect for bringing some color and fun to your prom night. With a huge range of designs, including wraps, halternecks, cut outs, and ruffles, our green dresses are super fun and sexy, and are a great choice for something a little different.
Our top pick has to be the pleated bust dress, with a flattering halter neckline and flirty cut out details. It is young and fresh, with fun textured details and a silhouette that will turn heads. Perfect for feeling like the belle of the ball.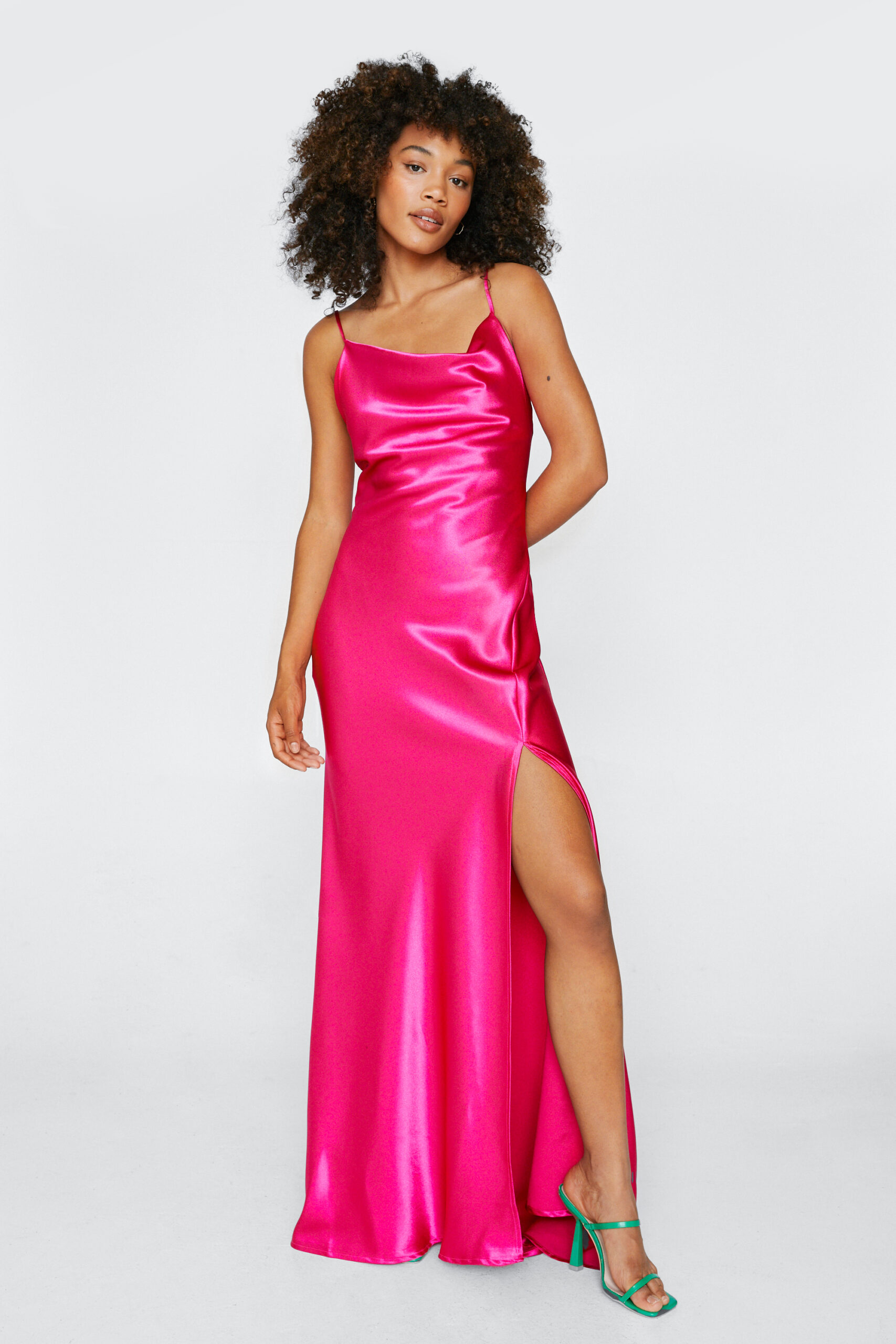 Long Pink Prom Dress
Looking for something a little more girly? Give Barbie, Elle Woods, or princess energy in our range of pink prom dresses.
A color that brings fun wherever it goes, no matter which shade of pink you go for, you are certain to become obsessed with the way these dresses make you feel. Our fave is the cowl neck satin dress, as it is simple in style, and allows the hot pink coloring to be shown off to its full potential. The cowl neckline is ultra flattering, while the thigh high leg split is perfect for pictures, and allows you to dance the night away without any restrictions.
No matter what look you go for, what color, design, or cut, just remember to have fun this prom season. Dance the night away with your gals, take lots of pictures, and enjoy your evening. You can never go wrong if you feel confident and have a smile on your face.