Earlier this month, we brought you the Nasty Gal Pop Up Shop. Your favorite NG pieces, shoppable in real life, and it was a major hit with our London-based muses. Thousands of you flocked to our central-based showroom to shop an eclectic collection of hero party pieces, everyday basics, and ultra-cool vintage handpicked by @Badkidhq. Now, we're calling out the winter fashion 2022 trending pieces that you guys couldn't get enough of.
Pssst. Don't panic if you missed out — there's plenty more on site.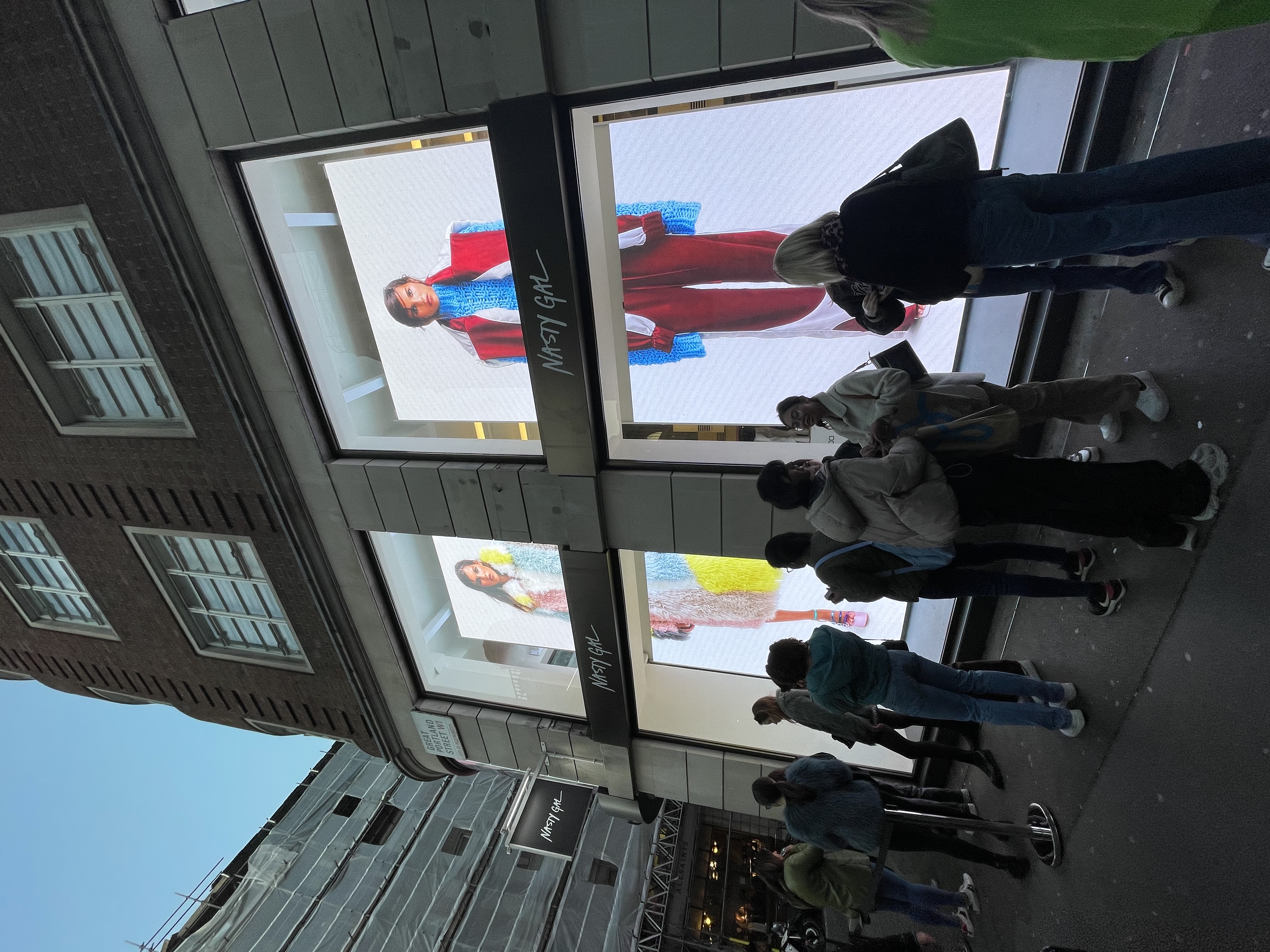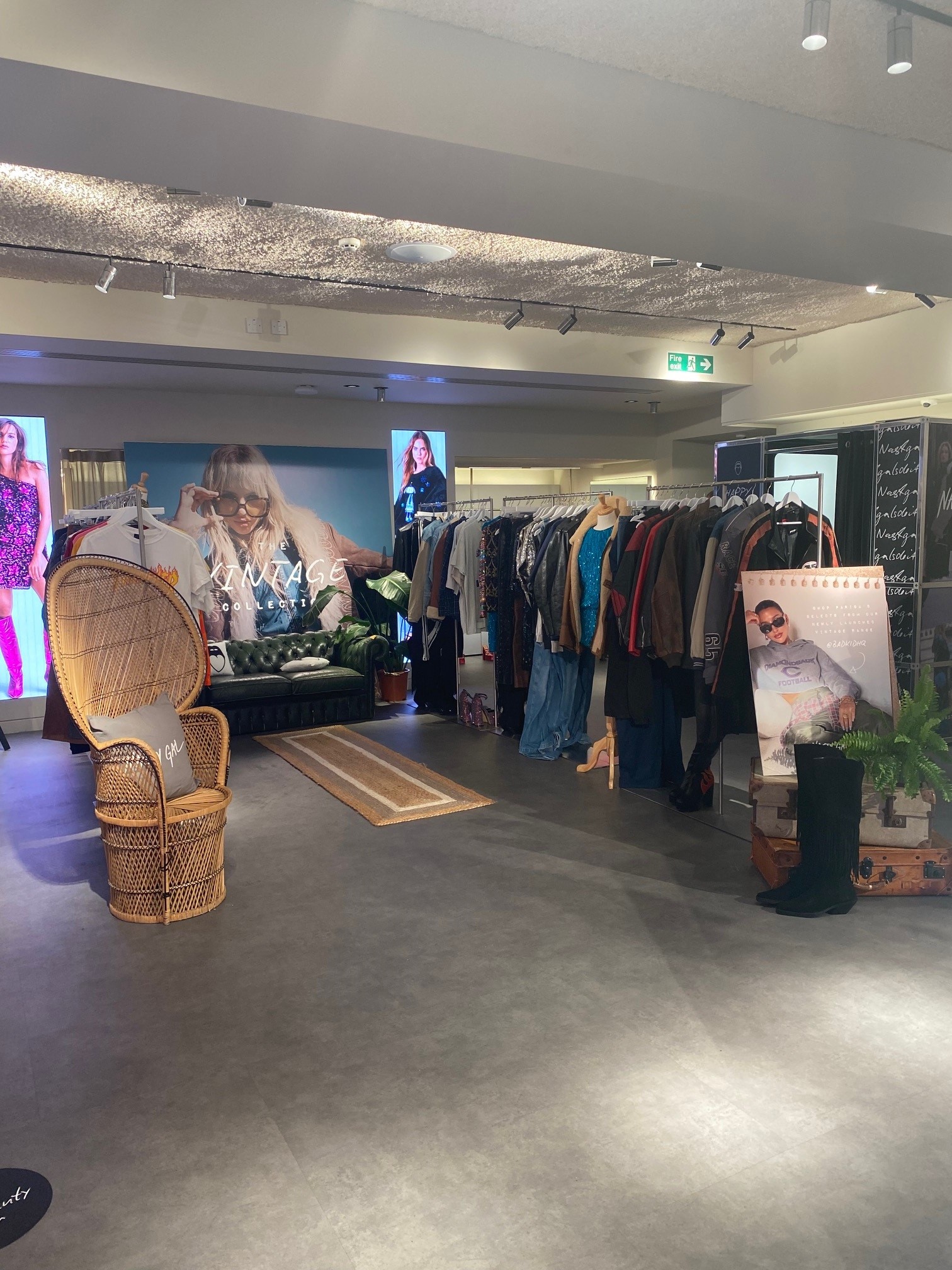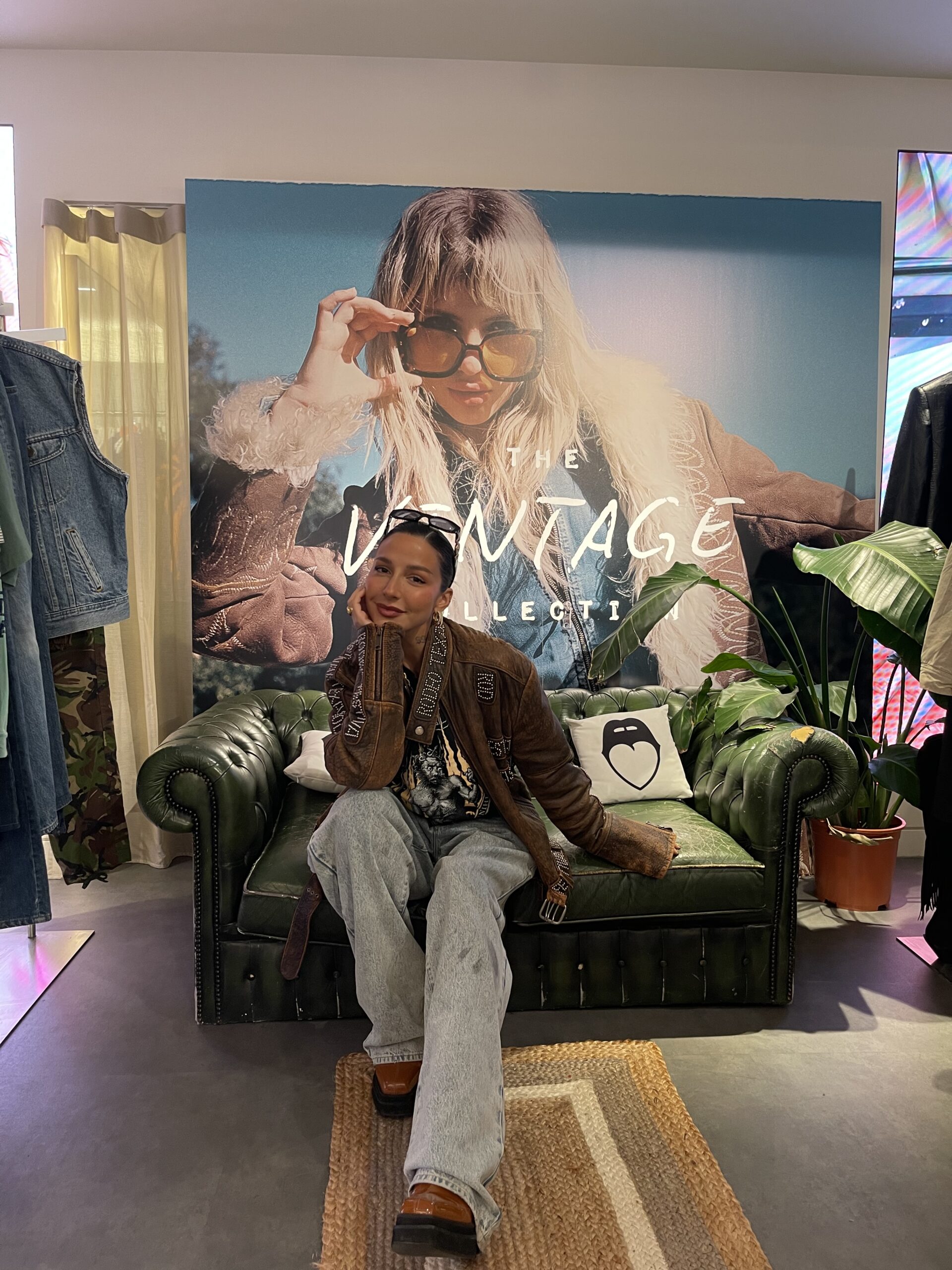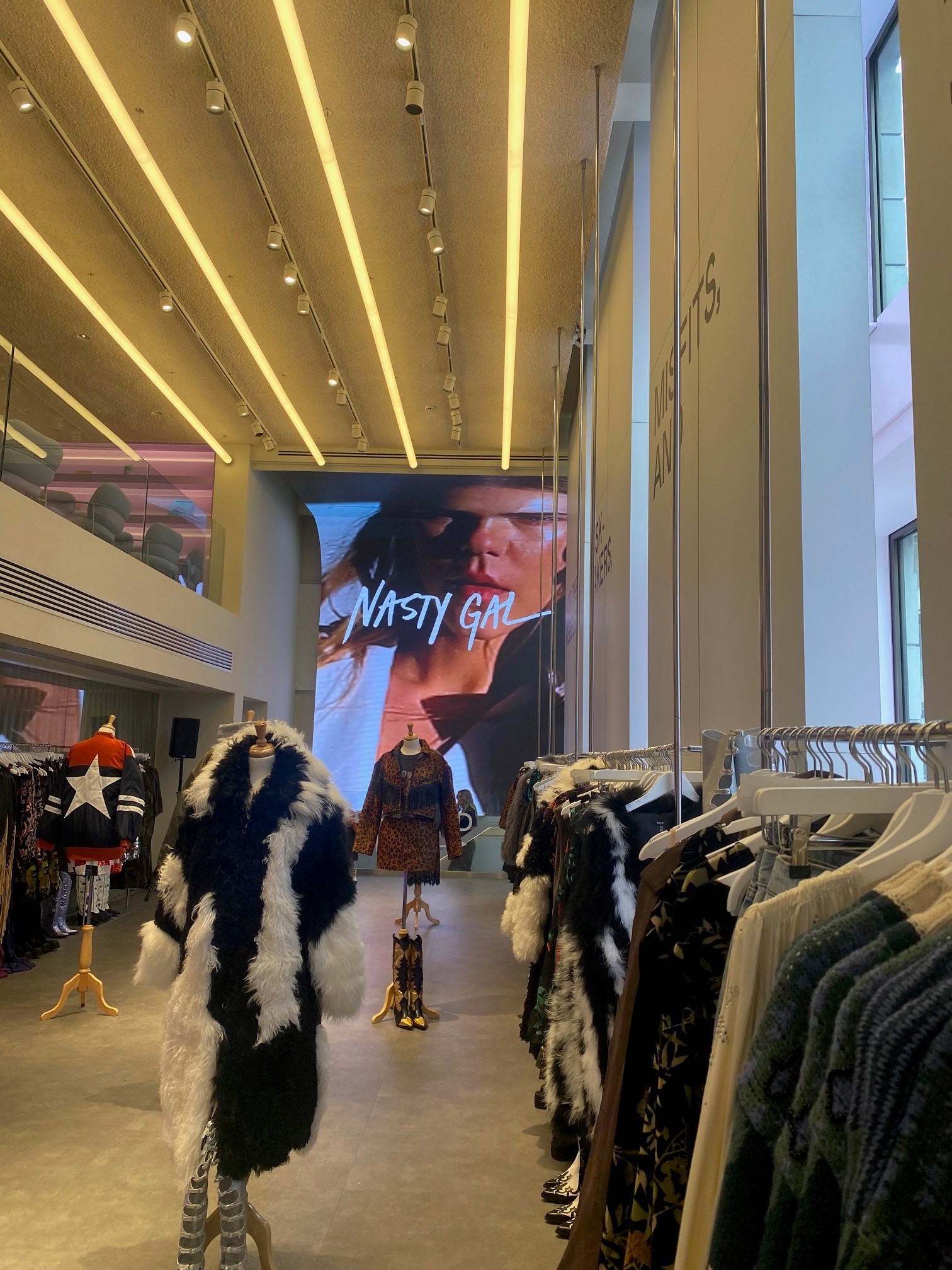 Everyday Basics
Our basics are anything but. When it came to the hottest product, our collection of everyday basics well and truly flew off the shelves. From soft boxy cotton t-shirts to flattering racerback fitted tank tops and comfy two-piece tracksuit sets, it appears many of you opted for clean cut closet essentials.
For fall/winter 2022 fashion trends, minimalist dressing is key. Neutral tones like black, grey, white, and beige appeared to be winners with shoppers. Here are some of our wearable favorites.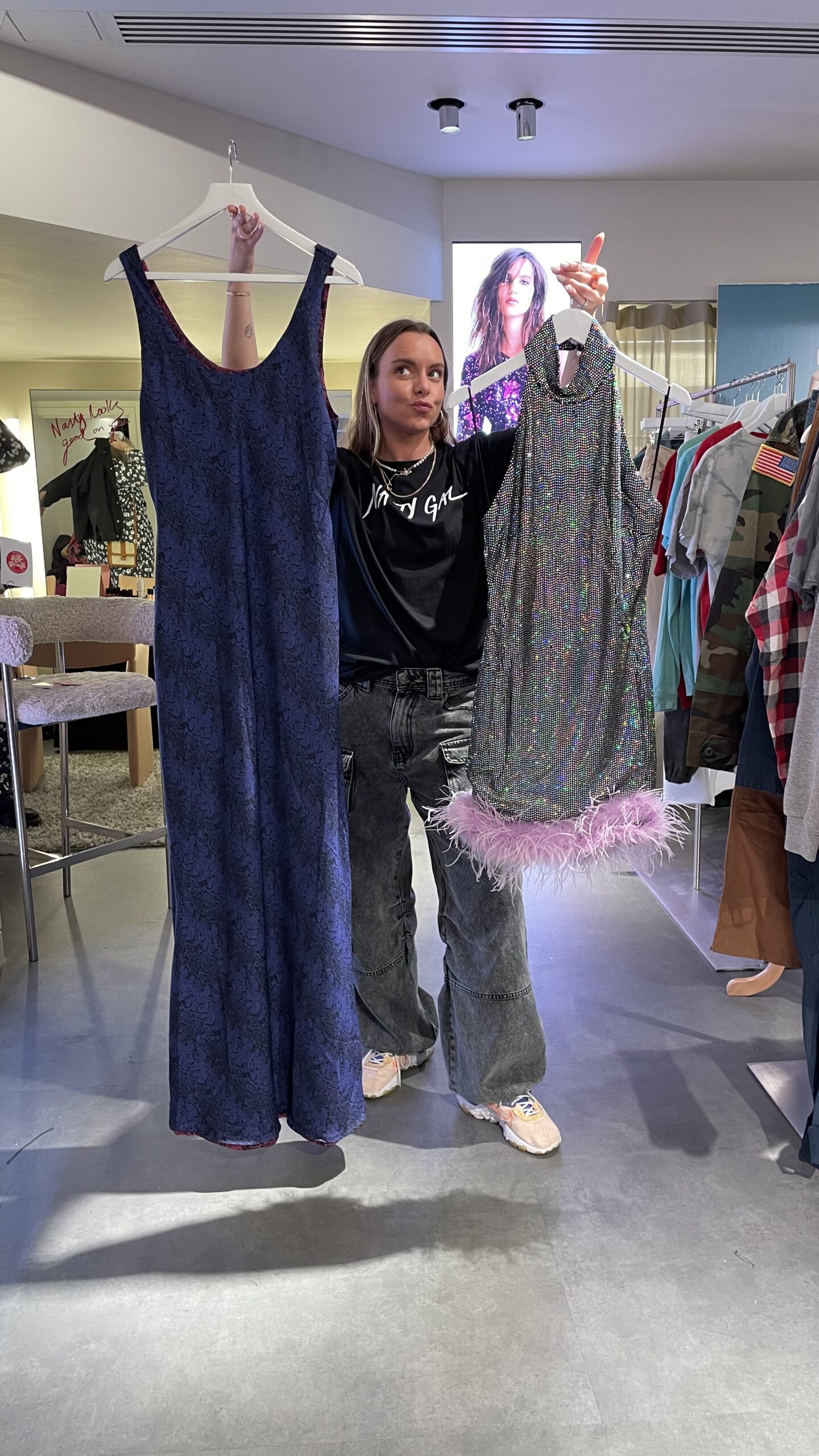 Party Heroes
Party season was high on the agenda at the pop up, and our festive going out styles were snapped up fast. From stellar sequinned mini dresses to seductive leather skirts and boots, our Nasty Gals were ready to party.
In terms of winter 2022 fashion trends, there was a clear nod to the noughties with fun feather trims on party pieces. We also saw a lot of feather and sequin combo styles, because there's no such thing as 'too much' when it comes to the festive period. Don't believe us? Here are some of the must-haves.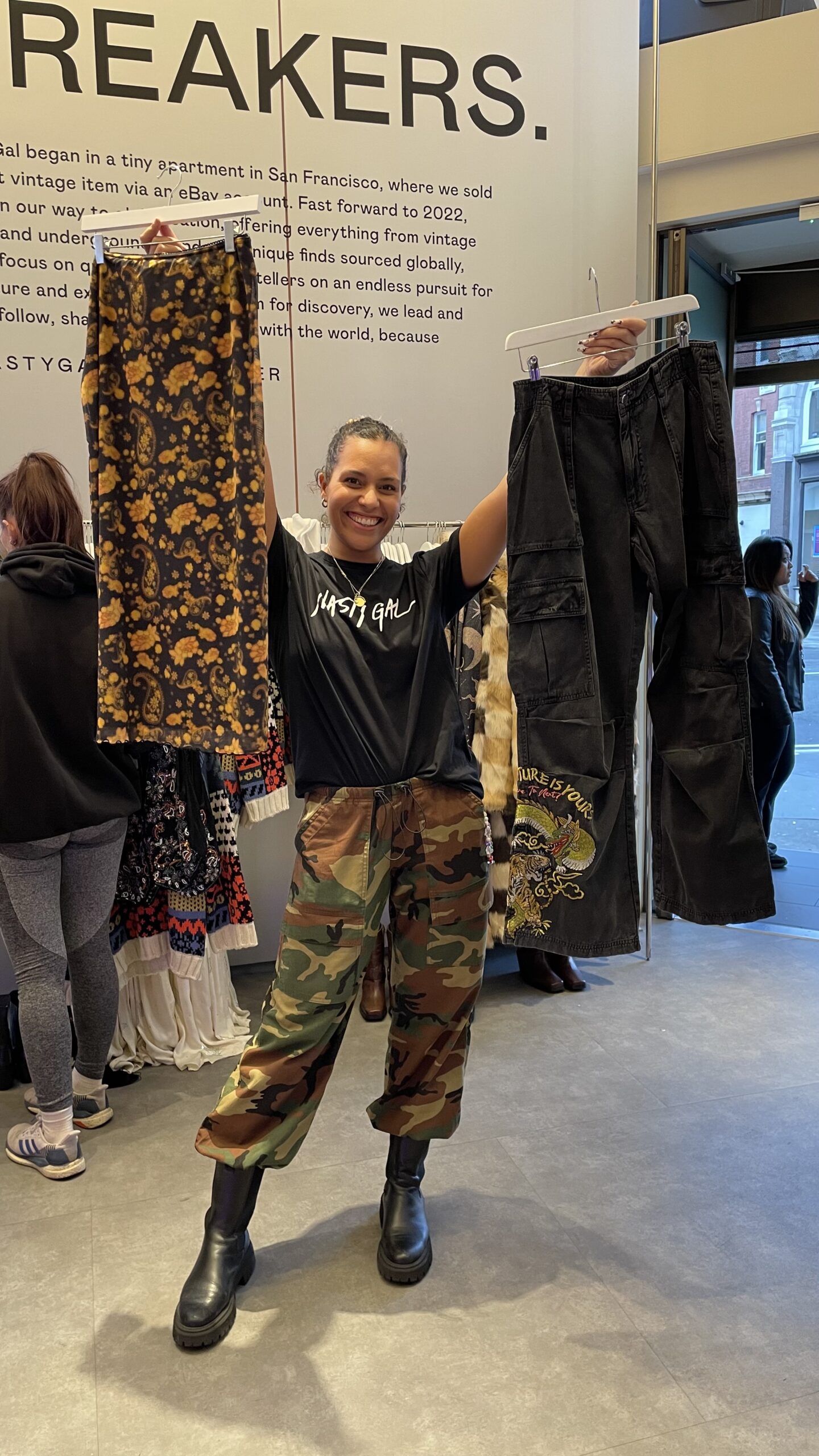 Cargo Pants
No closet is complete without a pair (or five) of cargo pants. And you guys ate them up. From vintage-inspired camo cargo pants in traditional khaki hues, to comfy cargo sweatpants made to look good and feel even better.
You guys also loved our pop of color cargos, from neon pinks to royal blues, and perfectly paired with your whitest sneakers. A bottom-half necessity for a trending winter outfit — shop some of the highlights.
Two Piece Pant Sets
She's niche, but a fan favorite nonetheless. The two-piece pant set. These babies have a hold over our hearts (and our wallets) and are the ultimate winter showstopper. Yes, they're a notable 2022 winter fashion trend, and as the weather drops we're opting for warm and practical full-coverage options for going out and lounging in.
Our favorites? A velvet blazer and pants two-piece set, approved for date night dining. Or dial up the drama with a graphic sequin option.
Vintage
Last but not least, our recent drop of vintage was hot off the rails and hot in your baskets. An arsenal of pre-loved pieces and limited one-off design, curated from the '70s to the early '00s — vintage was a clear winner with our stylish shoppers.
But what were the trending pieces? Timeless denim shorts and skirts, premium leather jackets, and retro sports tees. Varsity tees specifically are taking over from their cousin (the varsity jacket) as a major 2022 winter fashion trend. See some of the vintage drop below.