Pride month is finally upon us, and it's time to party.
Whether you're participating in your local pride parade, traveling to the biggest pride festival in your area, or simply joining your LGBTQ+ friends as the token ally, you need a stellar outfit perfect for dancing the night away and celebrating all the love.
We're here to answer all your what to wear to pride questions, so no matter your plans, scroll on for dazzling sequins and fringe, shoes that are as practical as they are pride appropriate, and of course, as much rainbow as we could find.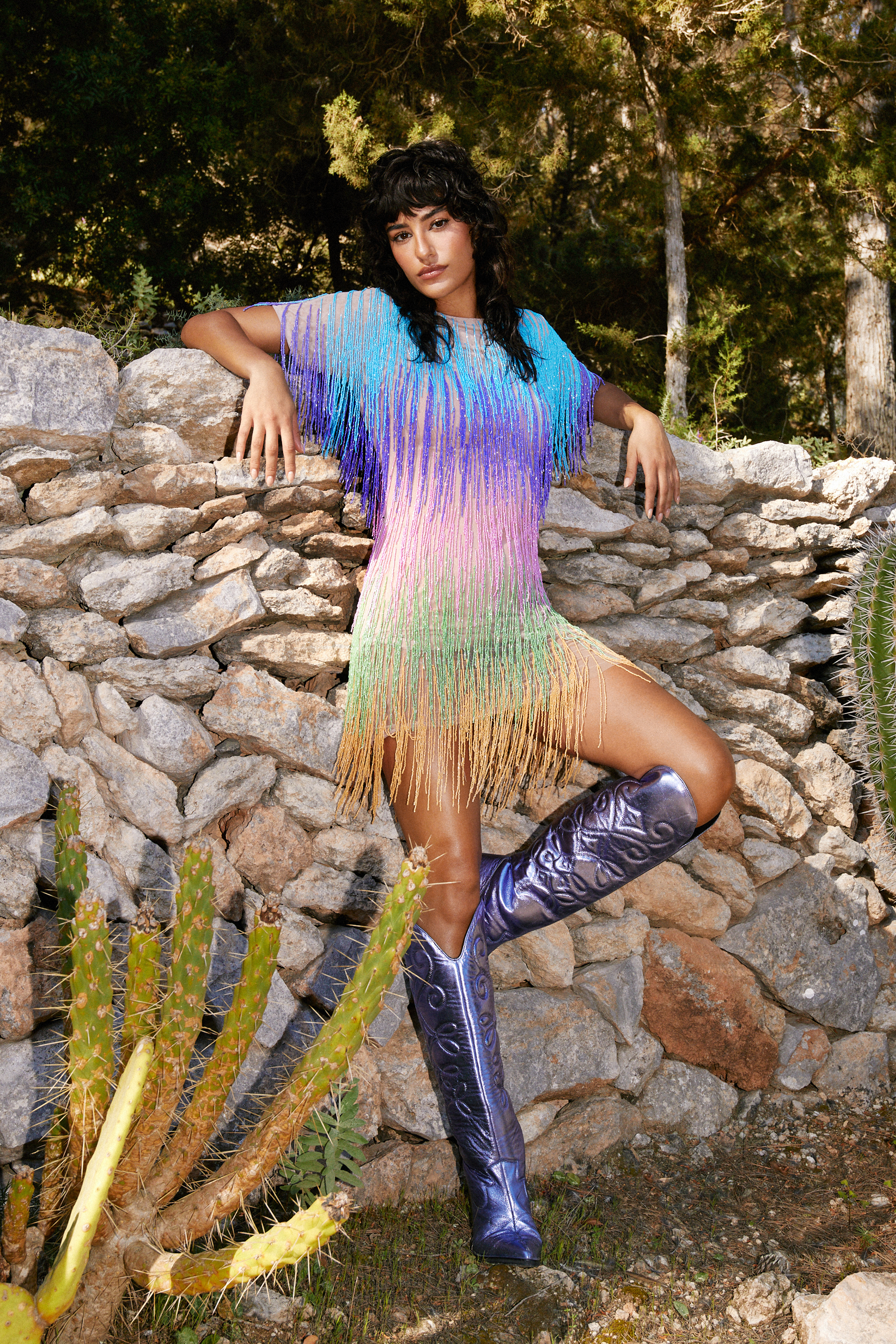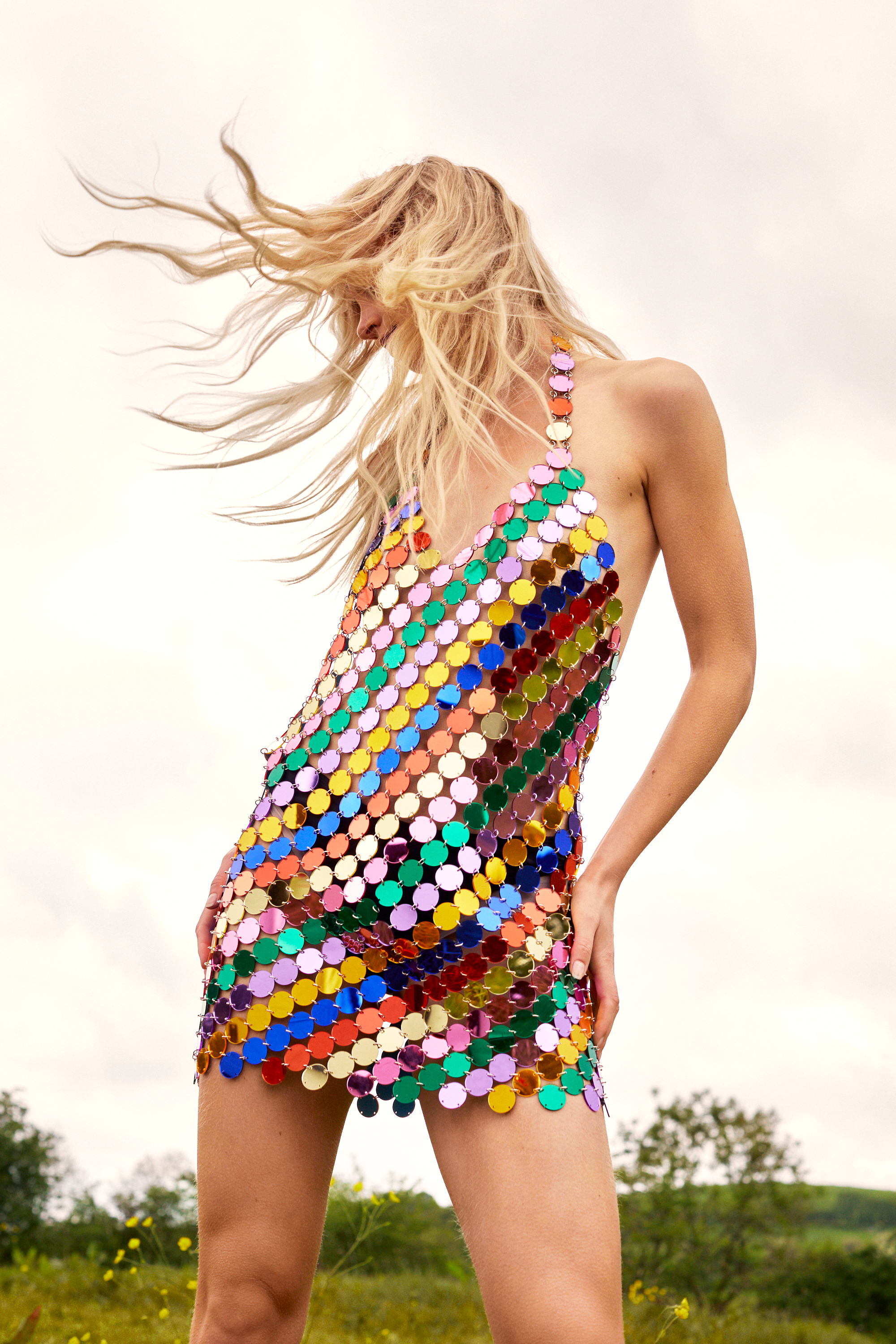 What to Wear to a Pride Parade
You're in the parade, so you better turn heads.
Now is your time to wear the most camp, fun outfit that you can find, perfect for waving to the crowds and spreading the joy.
Think fringe, sequins, and fun colors for strutting down the parade route, celebrating love, and showing the world who you are.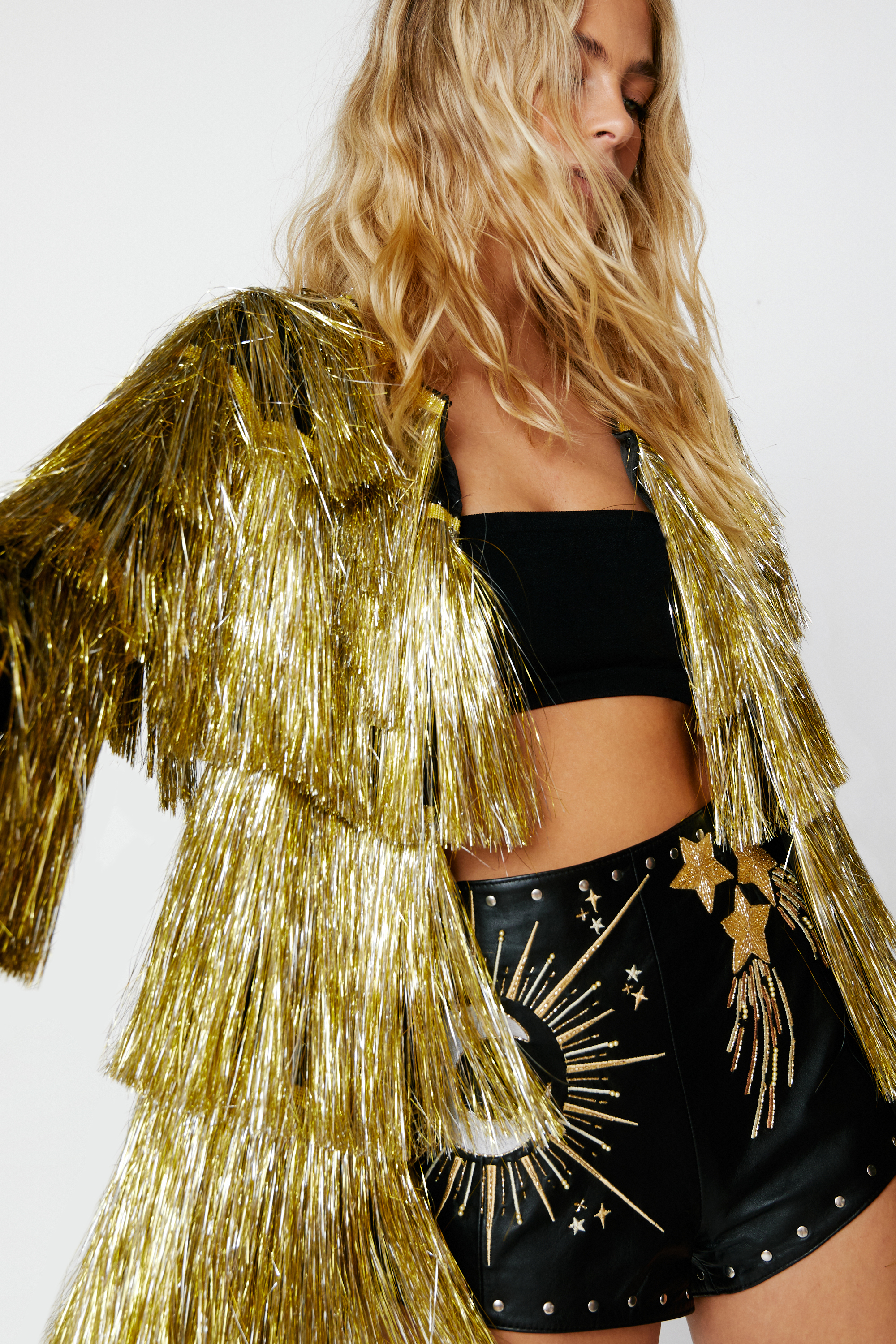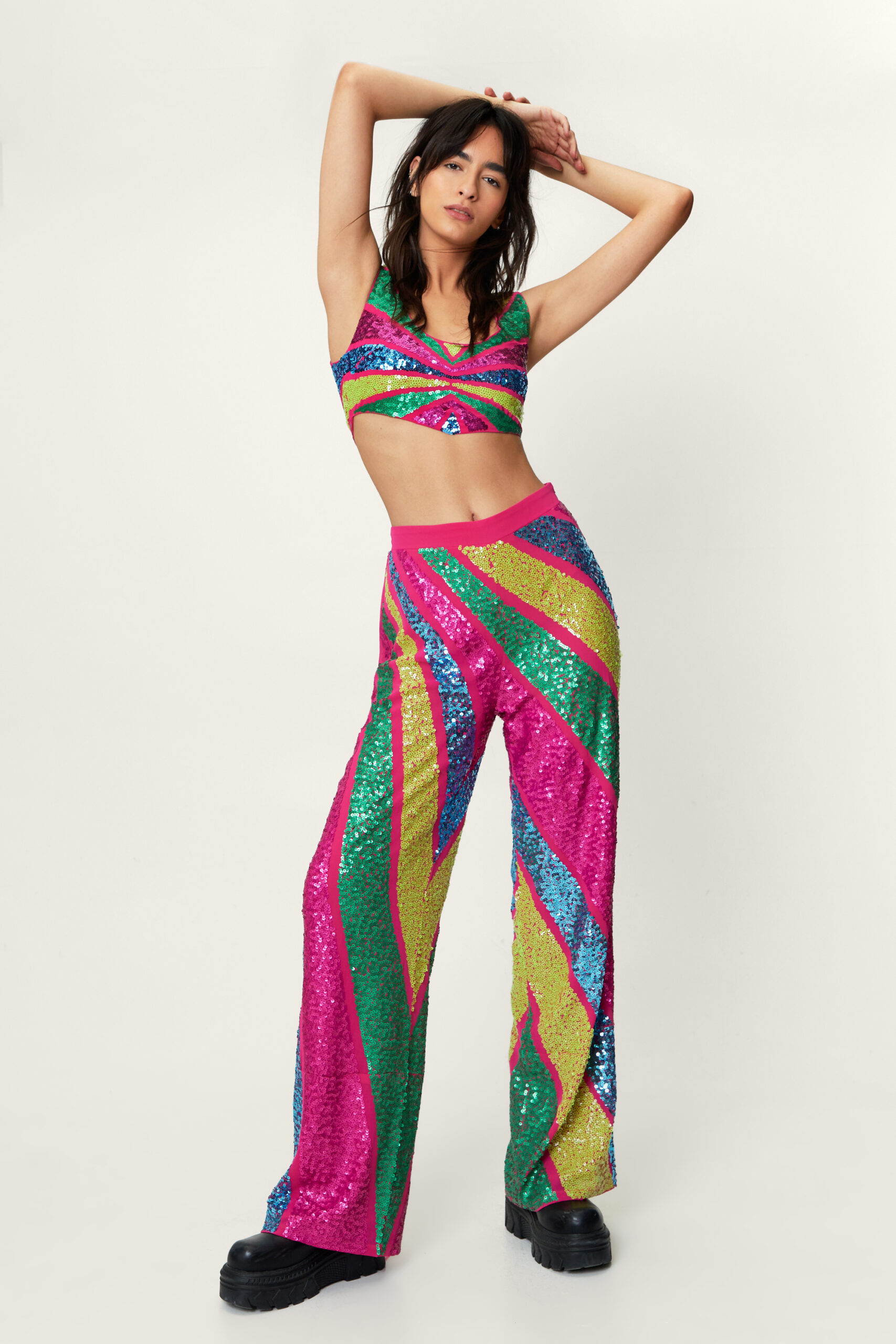 What to Wear to Pride as an Ally
Joining your LGBTQ+ pals for pride this year? 
What to wear to pride as an ally is easier than you think, simply wear something party ready and fun! You could match with your besties in the different colorways of our tinsel jacket, or bring the party in some sequin flares.
Below, we've listed some of our fave pride trophy pieces, highlights encompassing bright colors, statement sequin and chainmail pieces, and all the fringe to swish around the dancefloor.
What to Wear to Pride Festival
Pride festivals are long days, so your outfit needs to be just as fun as it is practical. Think bright colors and attention demanding patterns in easy to wear pieces which will not inhibit your movement or feel restrictive on the day. Of course, in all the bright colors we can find.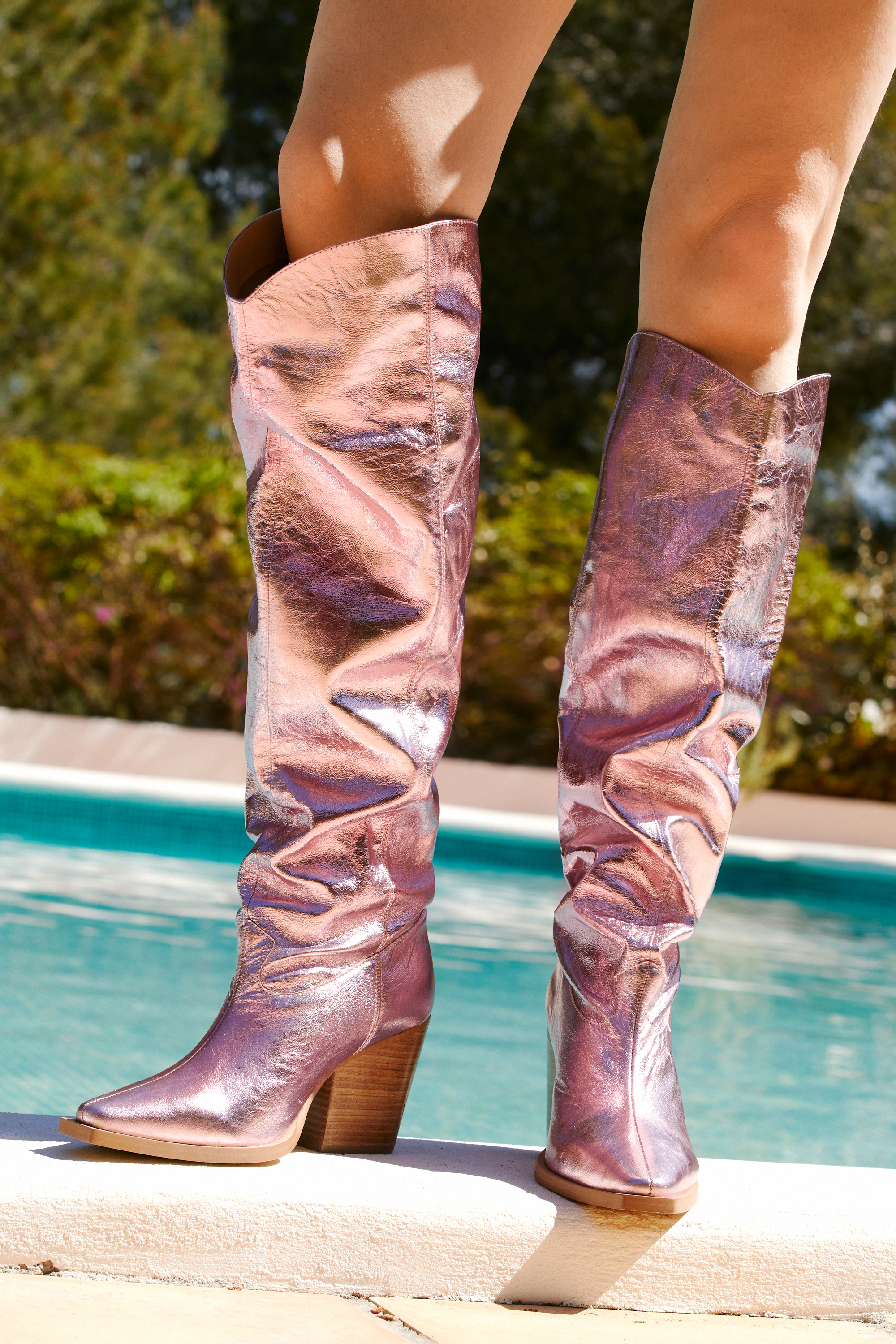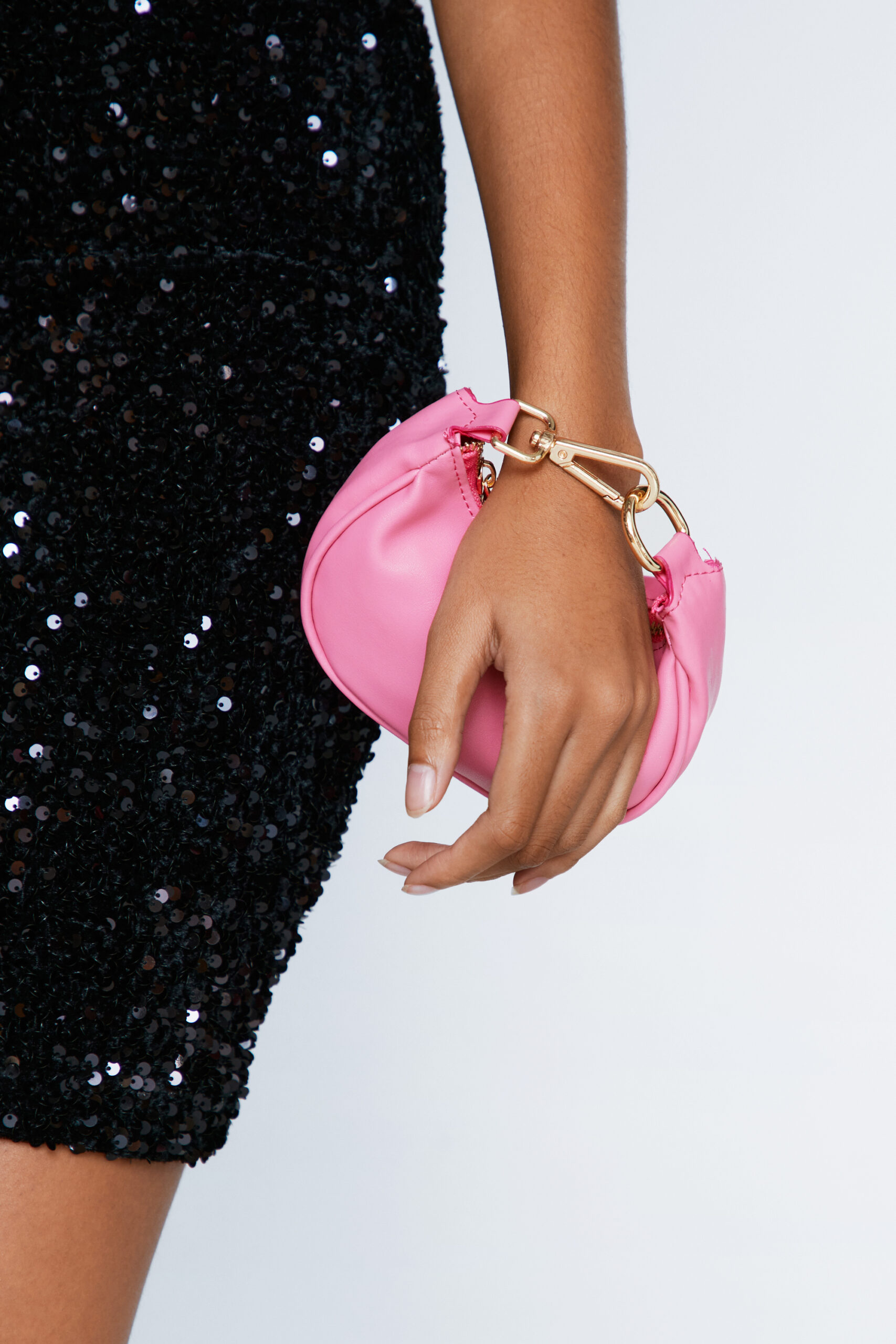 How to Dress for Pride
Overall, pride is lots of fun, but it is also a very long day (or weekend, depending where you are).
You need some stellar shoes which are as comfortable as they are fabulous. Think chunky heels and platforms, as well as wide straps to keep them secure.
When it comes to bags, we have a huge range of options, from ultra handy wristlets ideal for holding all your essentials, or shoulder bags which bring the party with their fun colors and fabrics.
No matter how you are celebrating – or protesting (the first pride was a protest!) – fight for your rights and celebrate all displays of love, sexuality, and gender in outfits that show the world exactly who you are. Be proud, and flaunt your style with no limitations or boundaries.