A Y2K resurgence. They say to forget the past, but when it comes to your closet, it's easier said than done. Fashion is forever circular, trends are constantly recurring, and in most cases are making a widely desired comeback—Y2K is no exception. The late '90s and early 2000s fashion trends are back and by the looks of things, they're here to stay.
So, what is Y2K fashion and what does it mean for your closet?
Early 2000s clothing trends offer a distinctive blend of '90s pop culture, ultra-consumerism and the futuristic tech advancements of the millennium. Since the transition from lockdown to reality, Gen-Z have taken to Instagram and TikTok to revive Y2K style just two decades later. Since then, we've seen a huge uplift in relaxed silhouettes, slouchy cargos, fitted tees, scarf tops, and kitsch accessories—an era revival where streetwear meets luxury. Our Y2K trend highlights include bright toned hues, retro printed co-ords, statement cut-outs, and micro mini hemlines in a variation of ribbed, mesh, slinky, and crochet fabrics.
Make way for our edit of noteworthy nostalgia in our curated drop of Y2K outfits. Read on to learn more about our favorite Y2K trends this season, and how to style them.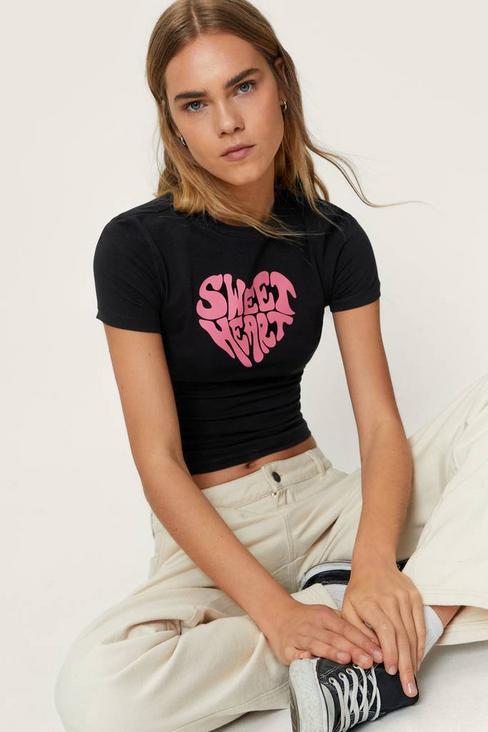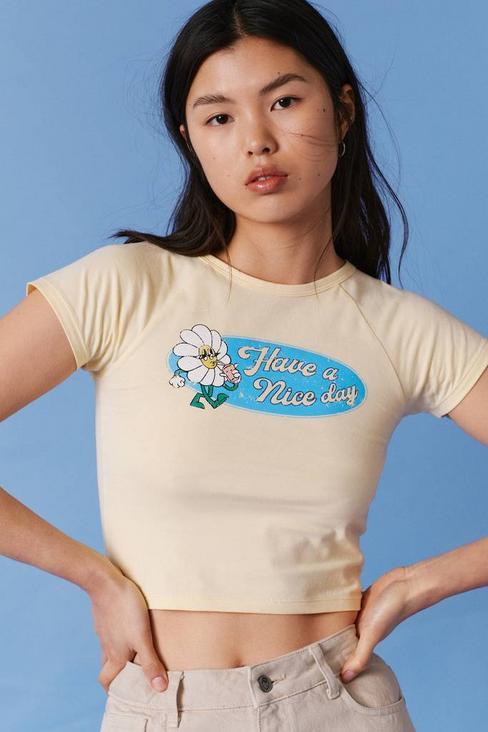 2000s Trend: Baby Tees
Throw it back to the era of the baby tee. Shrunken baby t-shirt styles are designed to be worn above the belly button and are a higher fit across the chest. Style yours with low-rise cargo pants and a dainty body chain. Key trend highlights include playful slogans, bedazzled logos and ringer designs.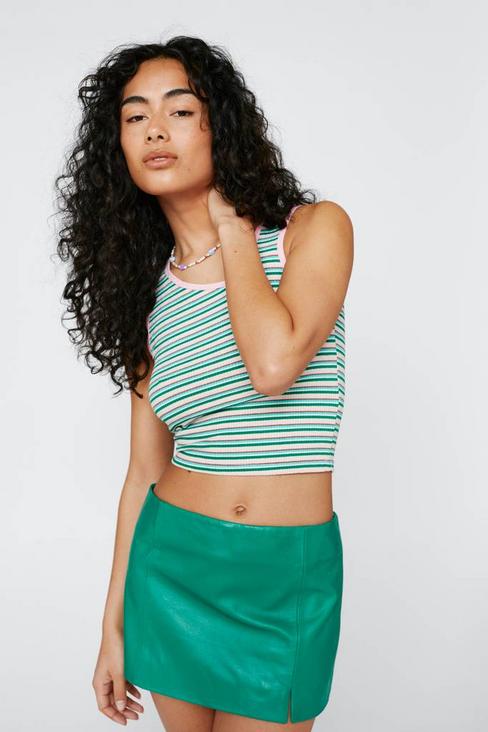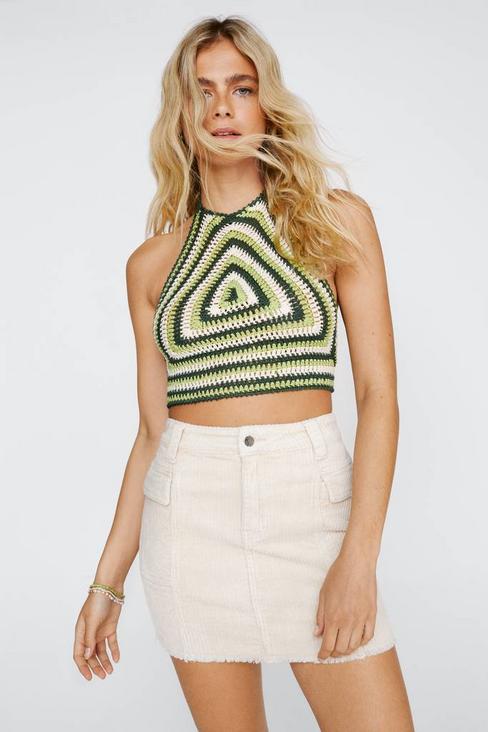 Y2K Trends: Mini Skirts
A mini skirt, otherwise known as the counterpart to your fitted ringer tee. Choose from belted waists, pleated styles, and color pop staples. Designed to be worn from season to season, a mini skirt is a must-have addition to your daily rotation.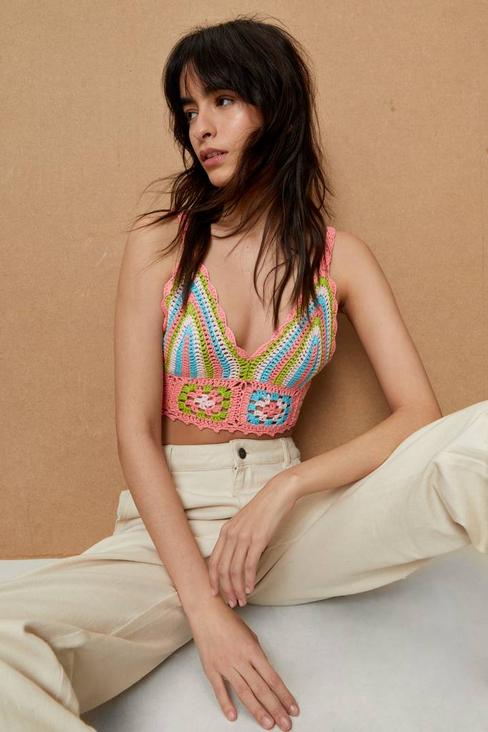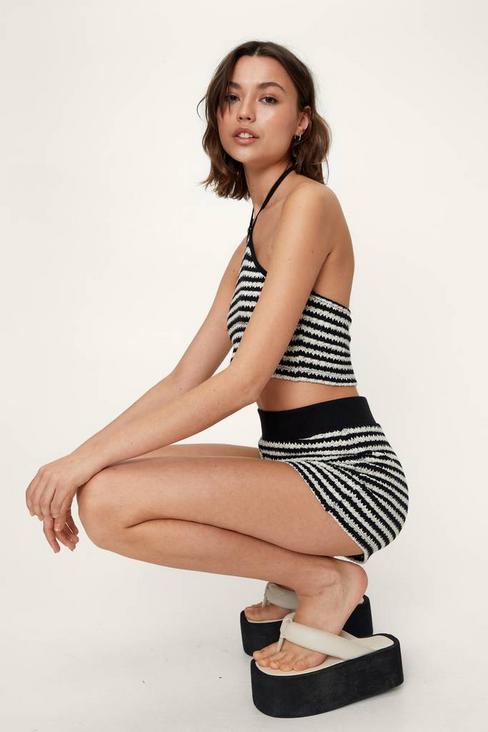 2000s Clothing Trends: Crochet
Crochet; a technique that has spanned decades and is still as relevant now as it is was way back when. Nod to the noughties and style a crochet crop top with slouchy straight leg cargos – a Y2K update to your go-to jeans and a nice top closet.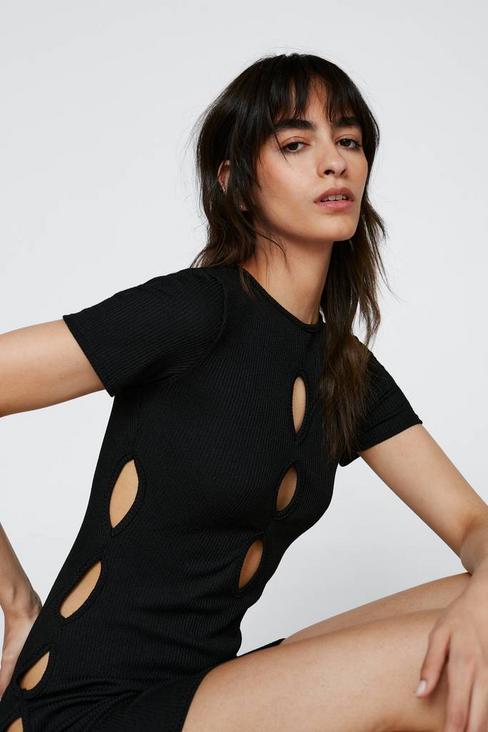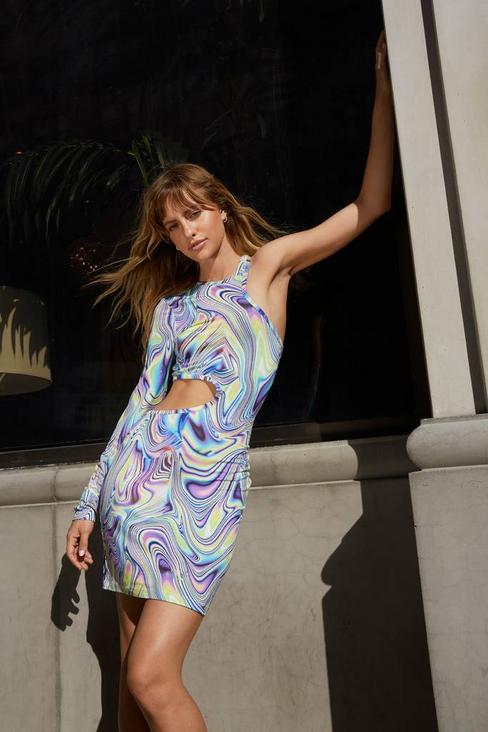 Early 2000s Fashion Trend: Cut-Outs
Let us introduce you to the detail of the season. Cut-out crop tops, mini dresses, and skirts are dominating Y2K fashion trends this spring/summer. Choose from retro print mini dresses, flared jumpsuits, figure-flattering crop tops, and high leg bodysuits complete with symmetrical cut-out details. From understated to all out, we've got an range of cut-out clothing styles to suit everything from festival season to brunch runs.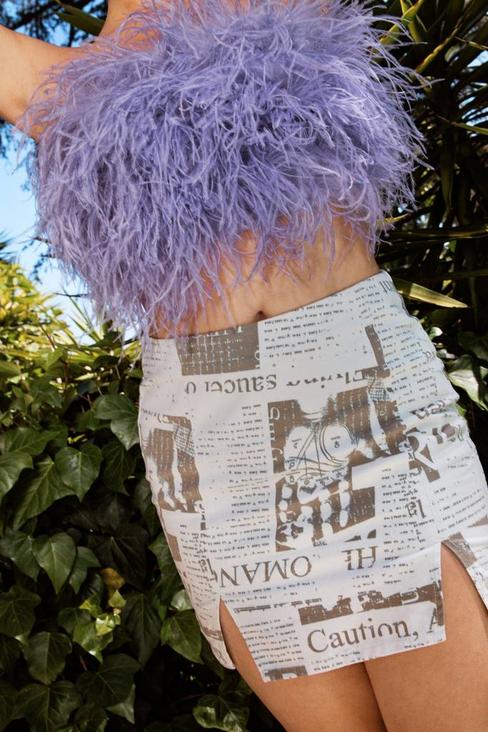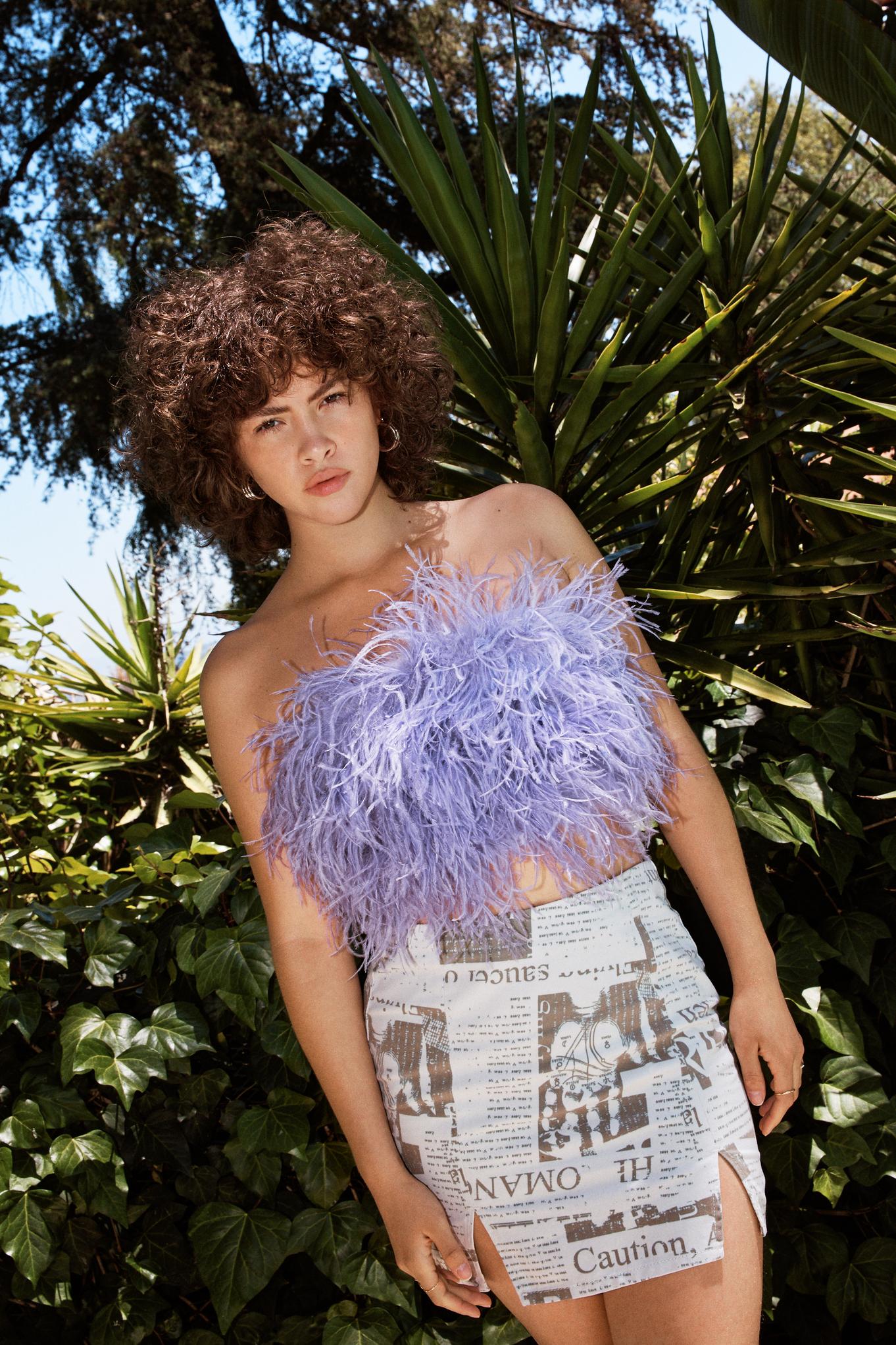 2000s Fashion: Feathers
The late '90s and early 2000s saw a demand for intricate statement finishes—particularly amongst the A-listers. Rhinestones, gems, and feather trims juxtaposed with laidback styles and silhouettes is a key trend moment this season. Style a bandeau feather crop top with slouchy straight leg jeans and sneakers for those dance 'til dawn social situations.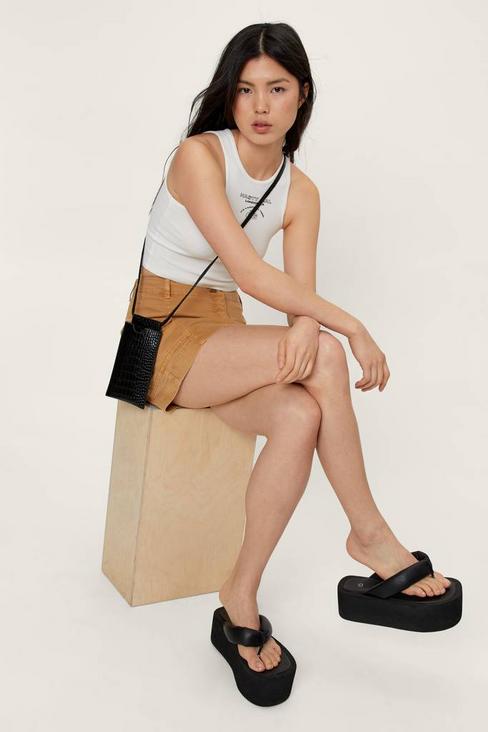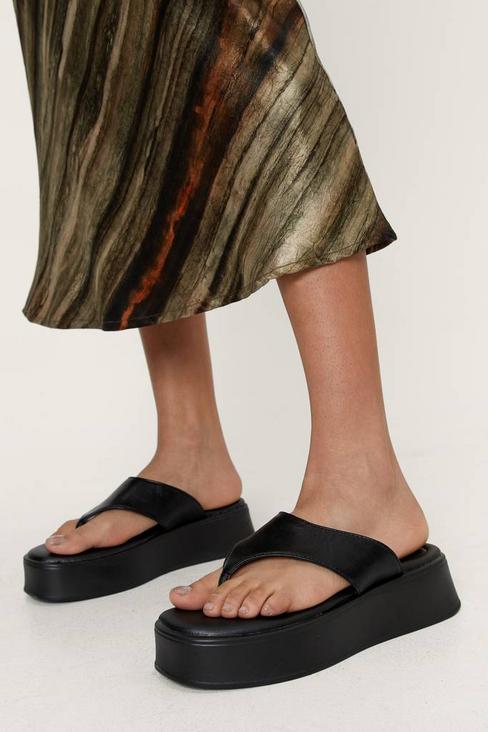 00s Fashion: Flatform Sandals
Great for throwing on with whatever your outfit plans. Flatform flip flops were one of the most sought after shoe styles of the Y2K era. Practical and stylish, it's no wonder flatform sandals are making a fast comeback.
Y2K is certainly not for the minimalists. Infuse your Y2K look with colored eyeshadow, a sleek ponytail, or mini space buns. Being experimental is key with the Y2K trend, so go ahead have some fun.
Read more about this season's hottest trends in our guide to the Summer Trends for 2022.