A Y2K resurgence. They say to forget the past, but when it comes to your closet, it's easier said than done. Fashion is forever circular, trends are constantly recurring, and in most cases are making a widely desired comeback—Y2K is no exception. The late '90s and early 2000s fashion trends are back and by the looks of things, they're here to stay.
So, what is Y2K fashion and what does it mean for your closet?
Early 2000s clothing trends offer a distinctive blend of '90s pop culture, ultra-consumerism and the futuristic tech advancements of the millennium. Since the transition from lockdown to reality, Gen-Z have taken to Instagram and TikTok to revive Y2K style just two decades later. Since then, we've seen a huge uplift in relaxed silhouettes, slouchy cargos, fitted tees, scarf tops, and kitsch accessories—an era revival where streetwear meets luxury. Our Y2K trend highlights include bright toned hues, retro printed co-ords, statement cut-outs, and micro mini hemlines in a variation of ribbed, mesh, slinky, and crochet fabrics.
Make way for our edit of noteworthy nostalgia in our curated drop of Y2K outfits. Read on to learn more about our favorite Y2K trends this season, and how to style them.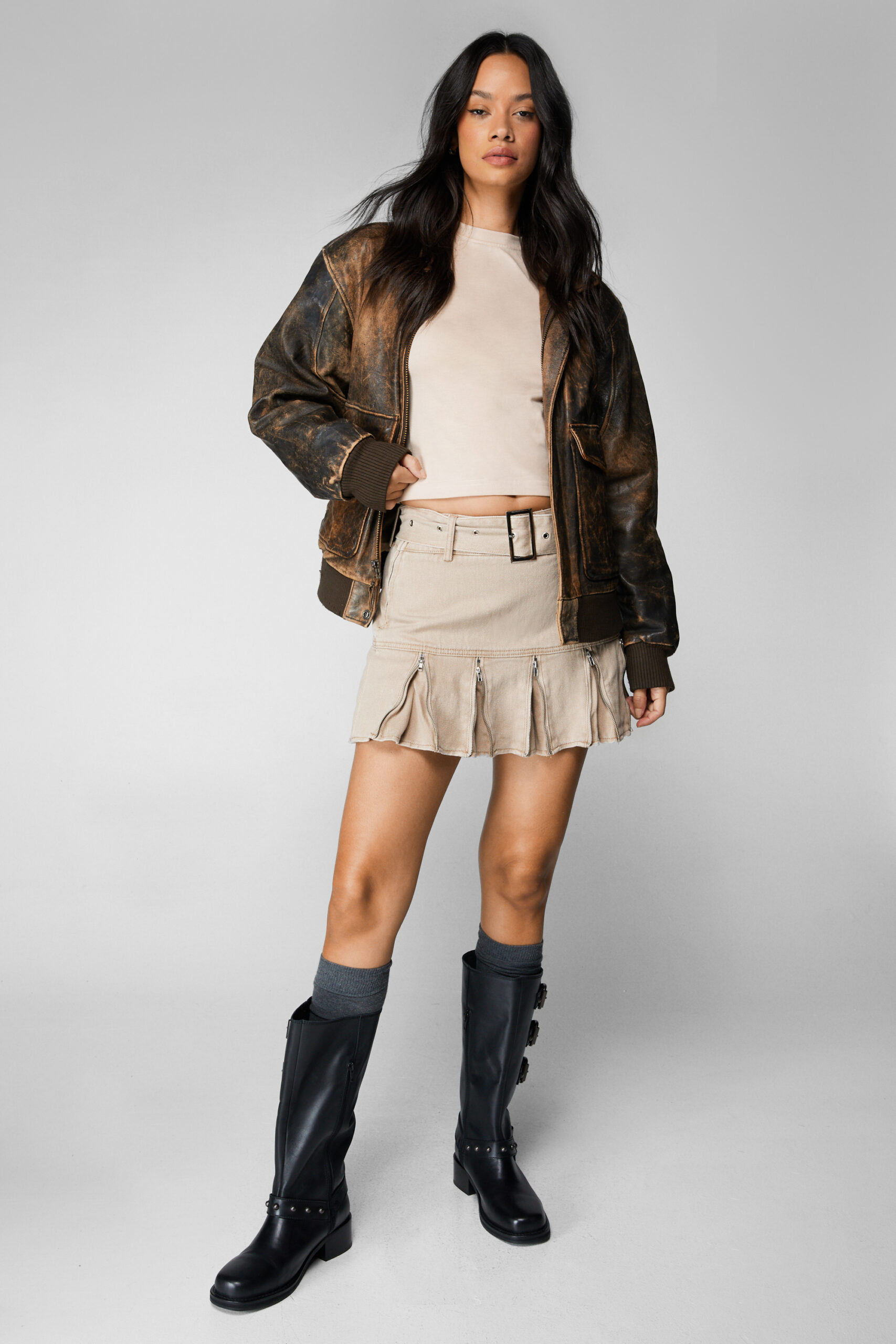 2000s Trend: Baby Tees
Throw it back to the era of the baby tee. Shrunken baby t-shirt styles are designed to be worn above the belly button and are a higher fit across the chest. Style yours with low-rise cargo pants and a dainty body chain. Key trend highlights include playful slogans and graphics, bedazzled logos and crew neck designs.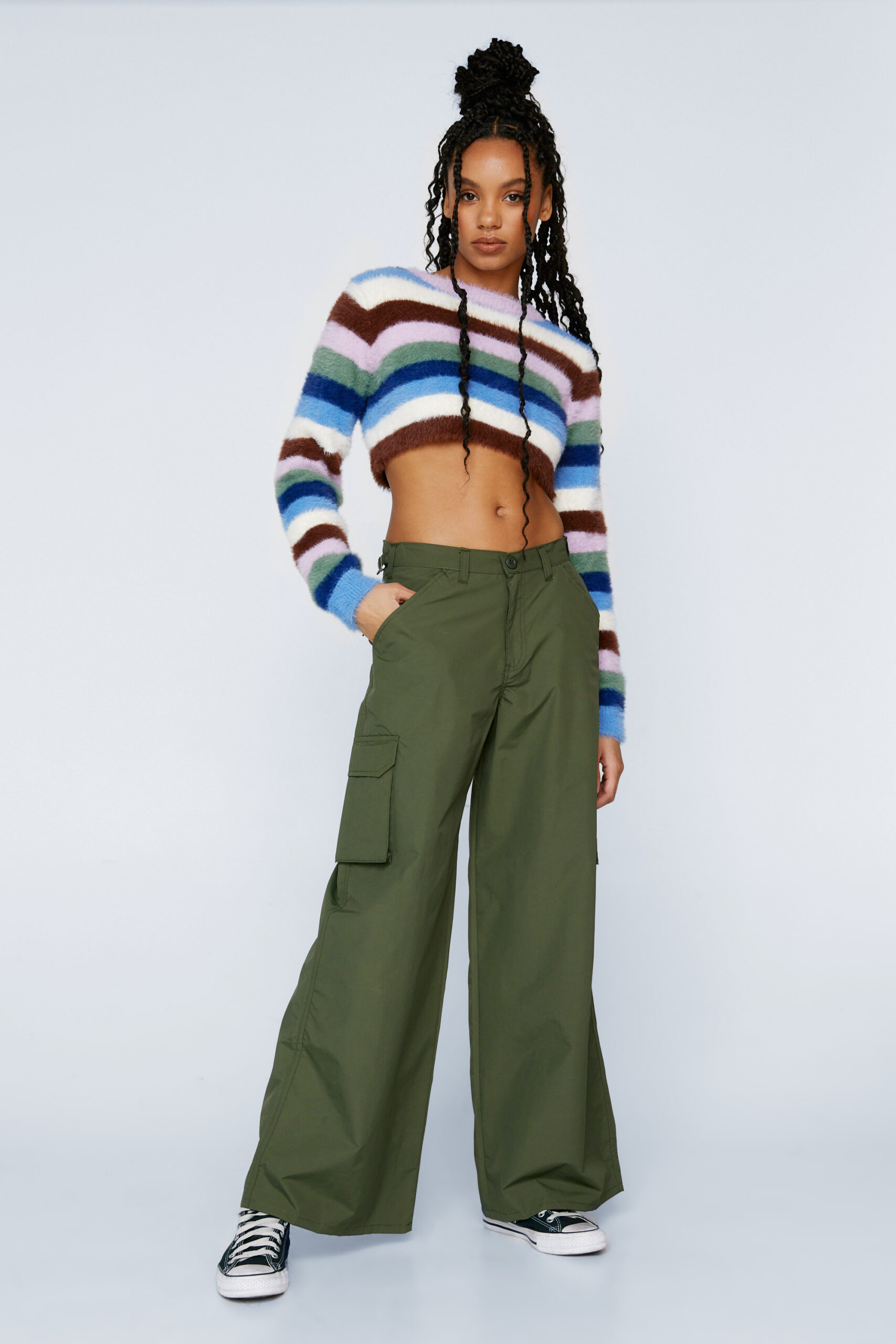 Y2K Trends: Low and Mid Rise Waistbands
Hips don't lie.
We know, we know – the high waistline is hard to let go of. Here's a fun fact: you don't need to stick to just one waist style! Low rise and mid rise waistbands are great for giving more shape to your outfit, especially when wearing a crop top. The 2000's was all about wearing a smaller, tighter fitting top, and baggy bottoms, unlike the current trend of oversized tops and tighter fitting bottoms.
For baggy, low rise bottoms that scream "do you want to burn a CD?", look no further.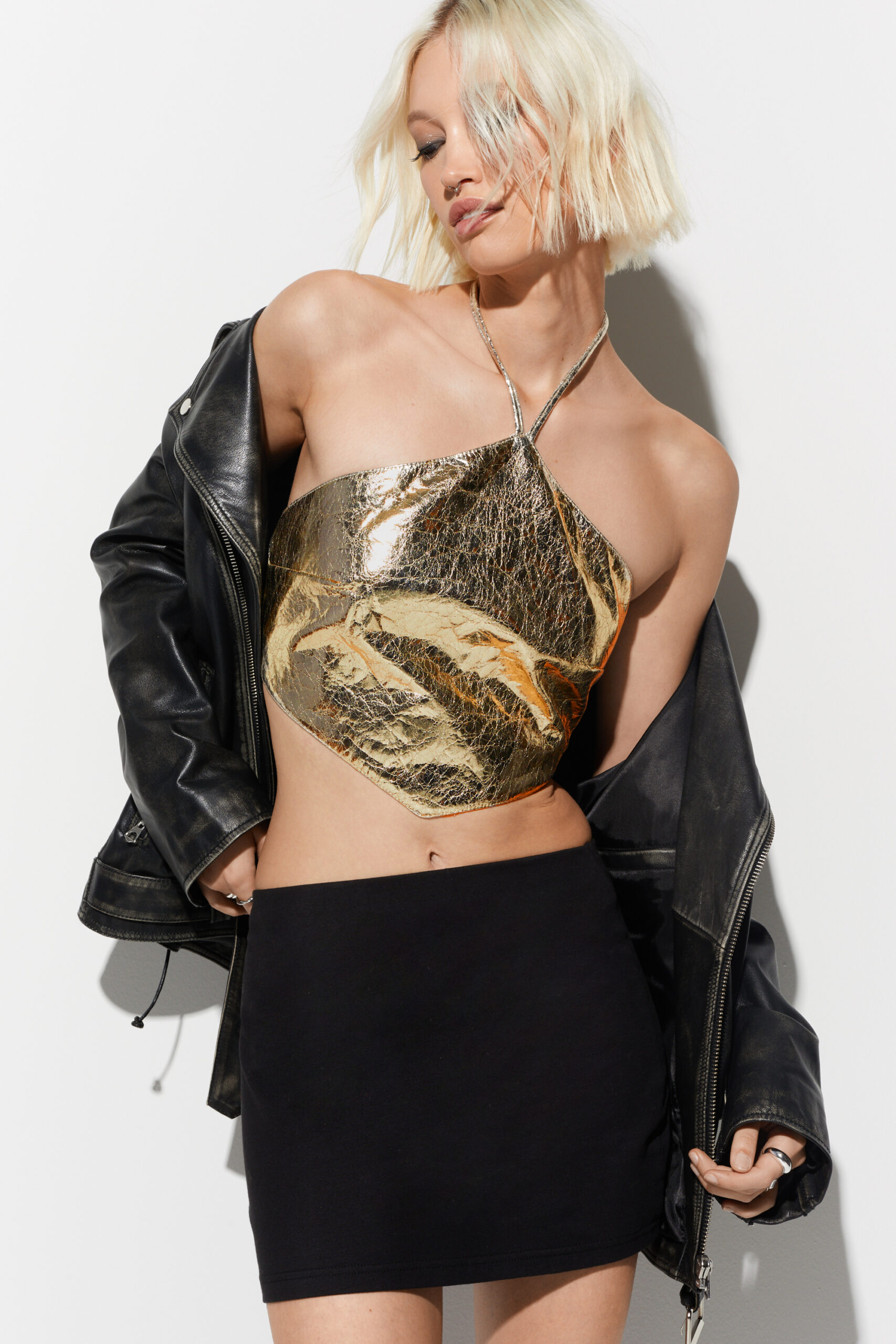 2000s Clothing Trends: Metallics
Shine on.
A huge trend of 2023 is metallic clothing, but did you know it was equally as massive in the 2000's? From red carpets to party nights, metallic outfits shone in the Y2K era, and they're back to shine again. Perfect for anything from parties to date nights to happy hours, adding metallics to your closet will bring a taste of Y2k to your looks.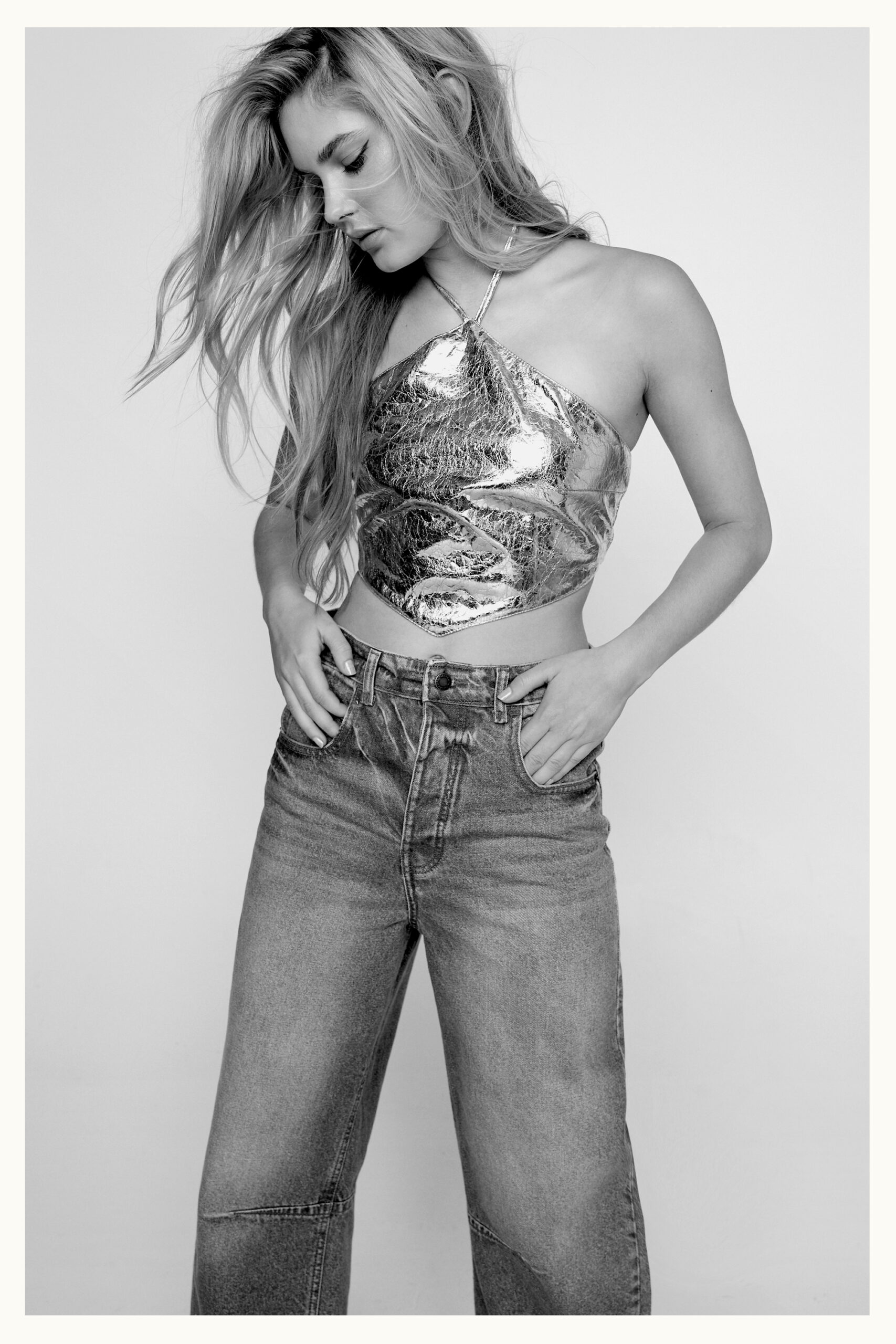 Early 2000s Fashion Trend: Denim
We know, denim never really went anywhere. However, the styles of denim that people are reaching for come in and out of style all the time. Remember the skinny jeans downfall?
Denim maxi skirts, baggy jeans, low rise jeans, and even horseshoe jeans are back. Gone are the days of being restricted by denim, as we opt for far more comfortable designs to match fitted tees and crop tops. Style denim bottoms easily with some chunky boots and a cropped sweater for a casual daytime look, then switch the boots for strappy heels for a fierce evening look.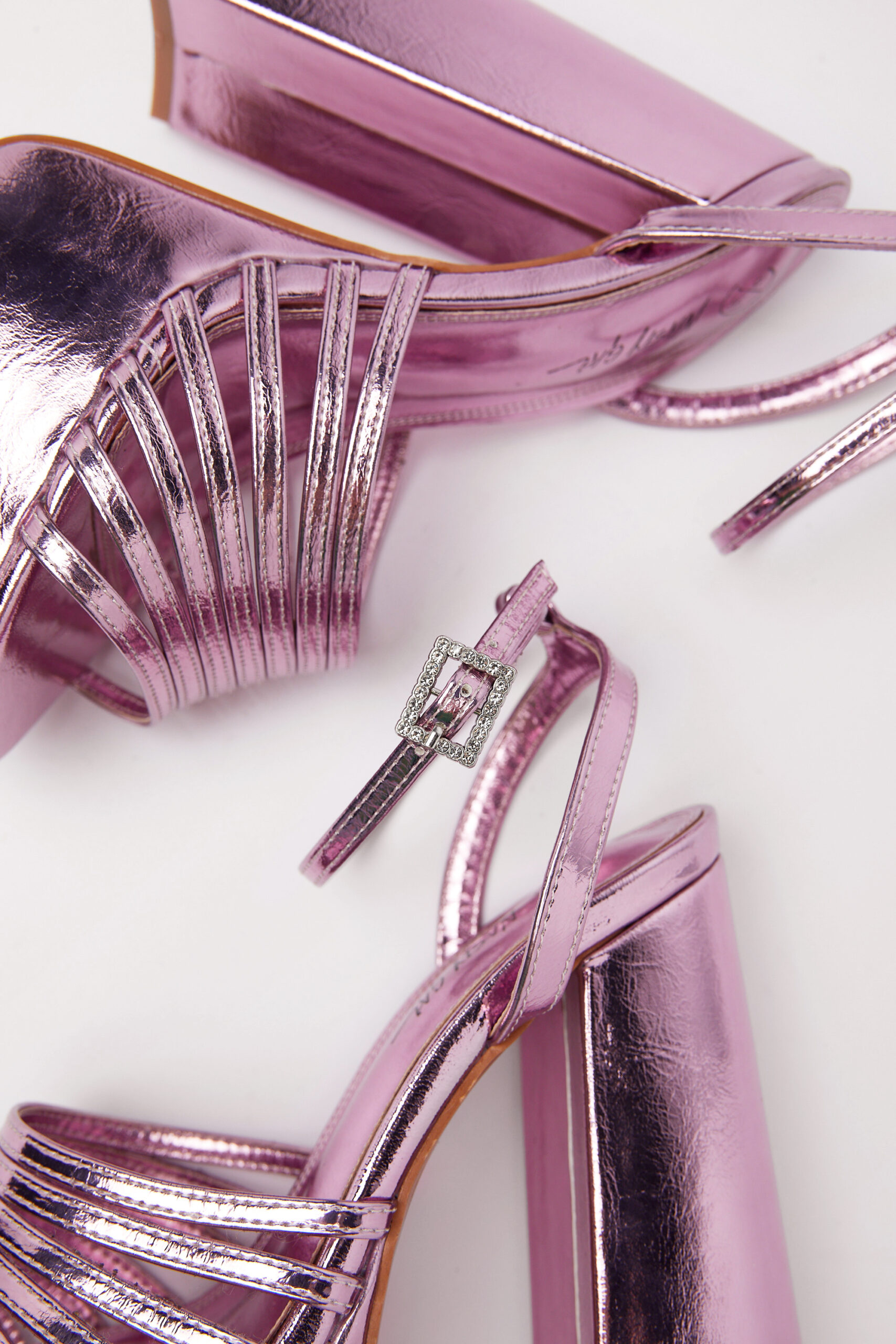 2000s Fashion: Chunky Heels
Great for throwing on, whatever your outfit plans. Platform and flatform shoes were a staple of the 2000's era, and have come back to make a statement. Imaging the shoes that Bratz dolls would wear. The closer to them, the better.
Chunky heels are a great way to step up a look, especially when they come in fun colors, sparkling diamantes, and striking designs. Pair them with simple mini dresses or denim staples for elevated looks that will take you seamlessly from day to night.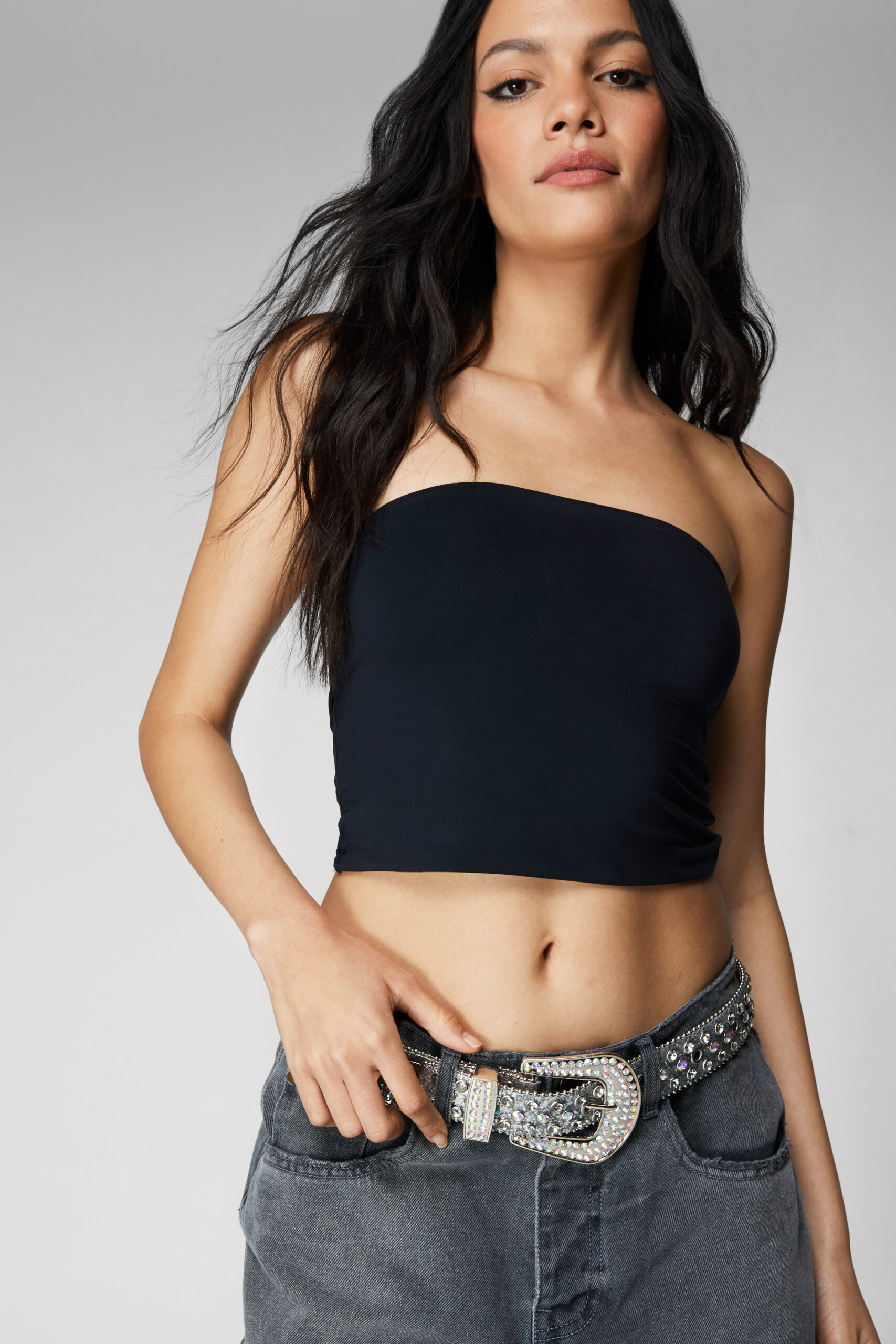 2000s Fashion: Accessories
Bring the fun to your look.
When it comes to accessories of the 2000's, think studded belts, animal prints, fun textures, and skinny scarves. Introduce all the details to your look with our range of accessories that instantly elevate any look from an every day outfit to a high-effort, stylized showstopper.
Y2K is certainly not for the minimalists. Infuse your Y2K look with colored eyeshadow, a sleek ponytail, or mini space buns. Being experimental is key with the Y2K trend, so go ahead have some fun.
Read more about this season's hottest trends in our posts: