The bachelorette bash is here and, for better or worse, team bride is ready to let off some steam. If an invite has landed but you don't quite know what to wear to a bachelorette party, worry not. We know it can be daunting for newcomers, so we're introducing our top picks to keep bride and her 'I Do' crew wild and well-dressed for whatever mischief they're getting up to. Think sequins, feathers, and '90s inspired chainmail. Take a shot, loosen up, and let's get into it.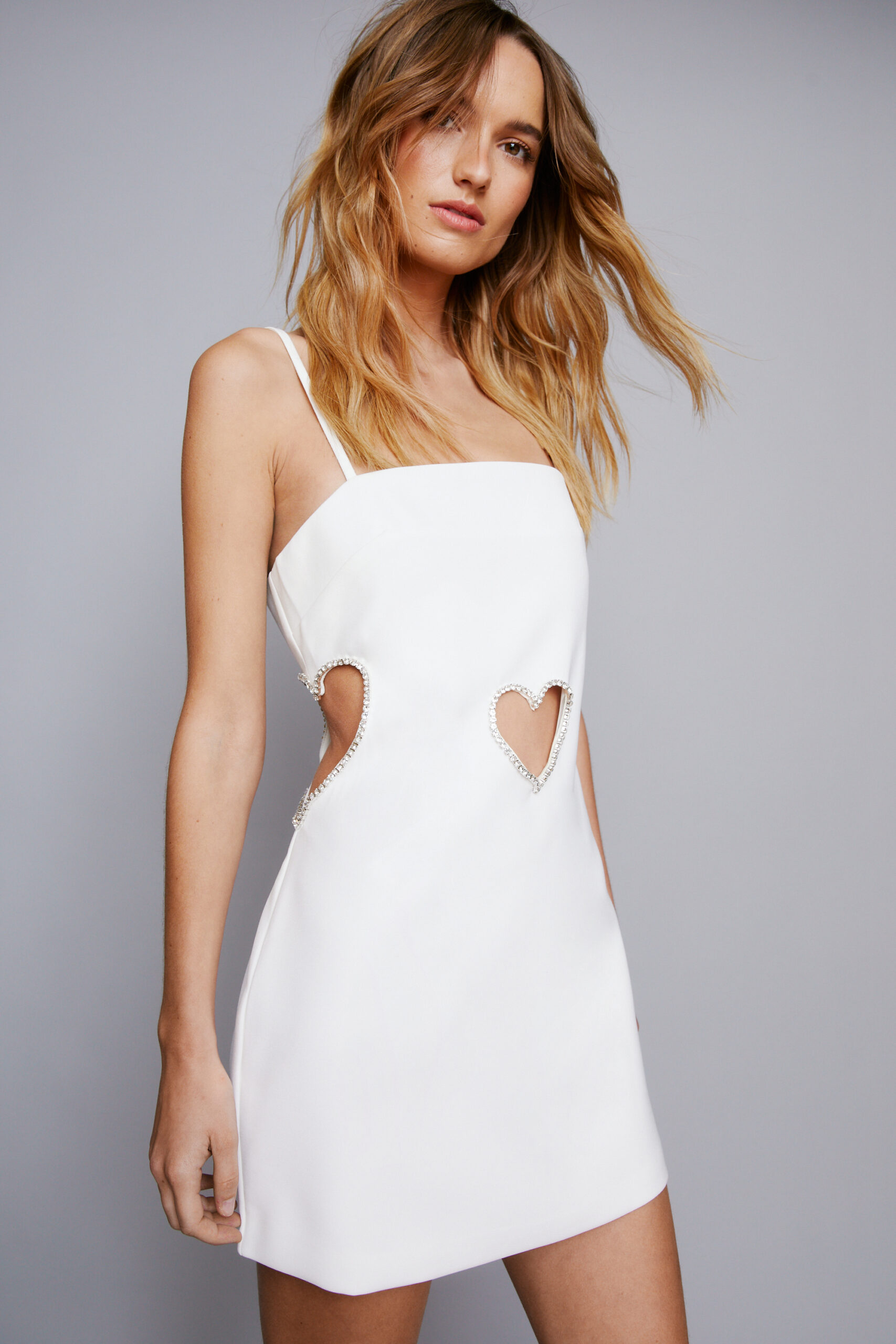 Bachelorette Outfits for Bride
Rule one for our bachelorettes, whether it's the bridal shower, bachelorette, or the big day itself, save face, have grace, and avoid wearing white. Let the bride have her moment and extend the white theme to her pre-wedding party. As the bride, celebrate the fling before the ring in an over-the-top, eccentric white number such as a slinky satin mini with maximalist feathering trim, or a stellar white jumpsuit with lace finishes. Granted, not every bride wants to wear white for her wedding, so we've included a few wild card bride bachelorette dresses too…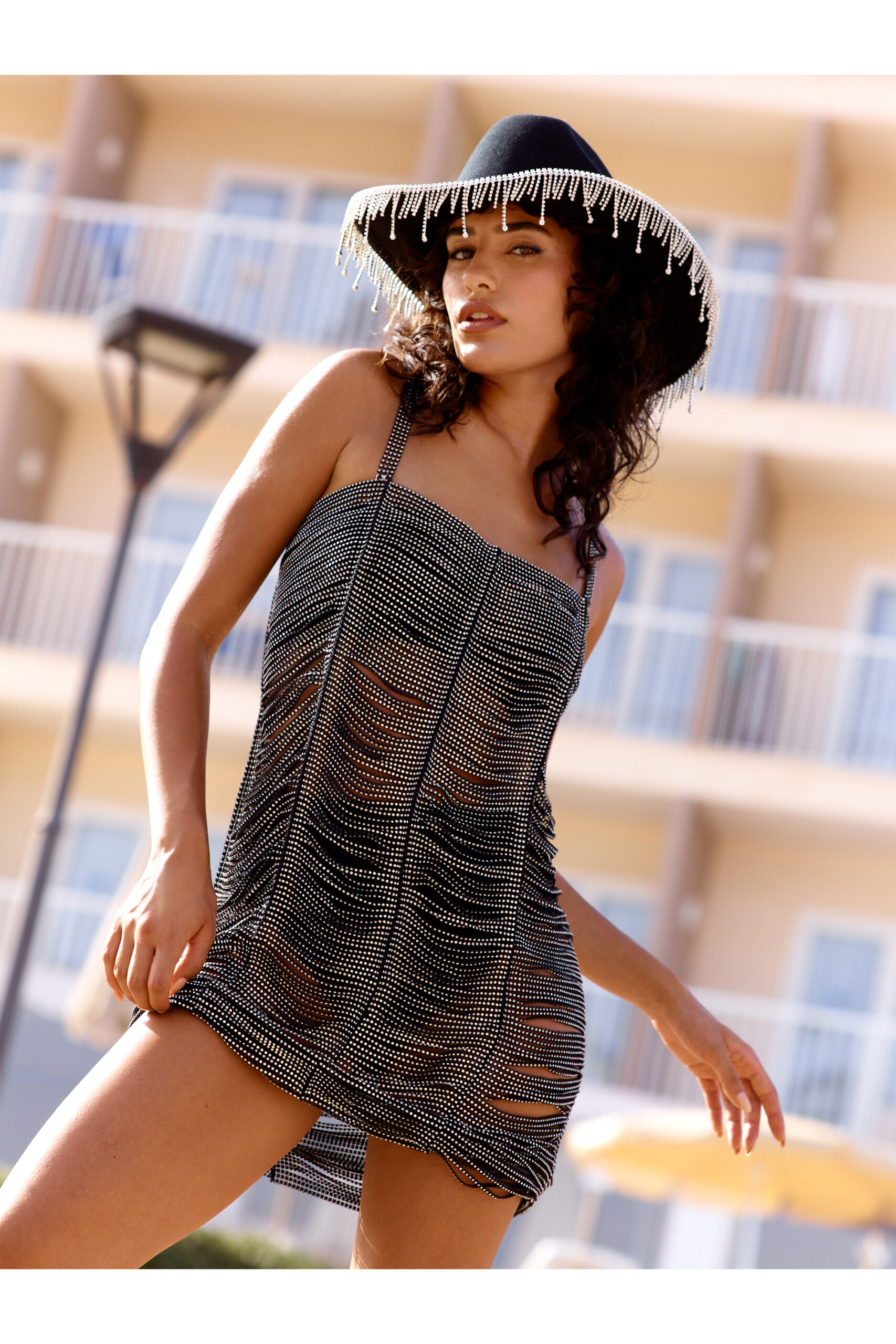 Black Bachelorette Party Dresses
Opting for coordinating bridal party bachelorette outfits is tried and tested, aiding the bride to stand out in the way she should. As a group, contrast the bride's white closet ensemble with a black bachelorette dress or jumpsuit. Our advice? Don't stick the whole bridal party in the same thing, your girls are individuals with their own styles and preferences, so a 'black dress or outfit you feel comfortable in' is a more considerate way to ask them to match. Check out some of our favorite black ensembles below.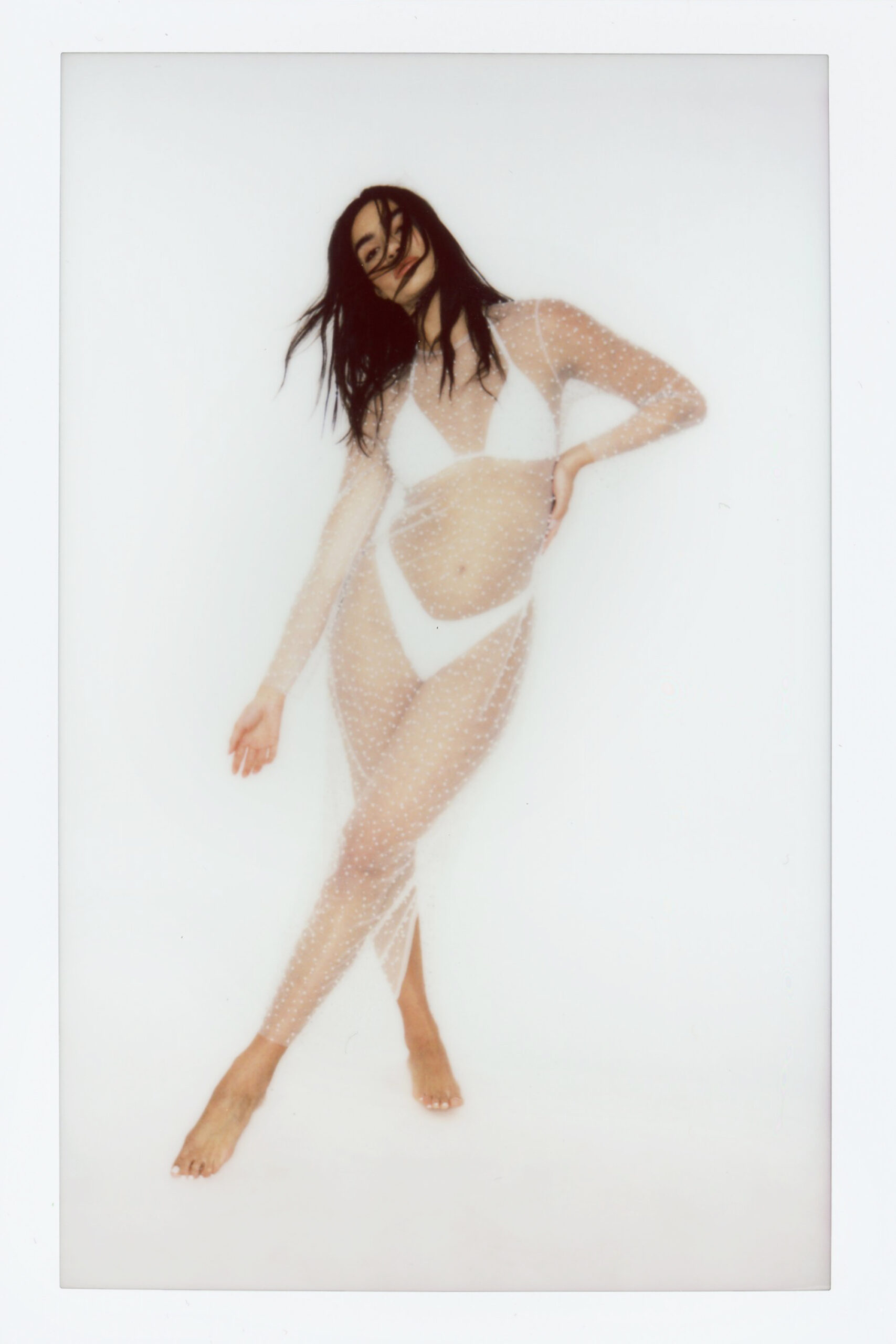 Beach Bachelorette Party Outfits
If you're saying 'I do' to sun, sea, and sambuca, make a splash in bachelorette-friendly swimwear, approved for beach bar boogieing. We've picked out some of the most popular color themes to help bachelorettes coordinate their swimwear – think bright whites and ultra flattering blacks, as well as bold jewel tones. Not to mention our white one-pieces for the bride – we haven't forgotten about you. Complete the look with a cute crochet or mesh cover-up, and add a pair of wedge sandals.
Vegas Bachelorette Party Outfits
When all bets are off and coordinating is far from the agenda, let your personality run wild. Enter our top picks of trophy party wear. A round-up of dresses for a bachelorette party would not be complete without a bold animal print bodycon that sculpts your waist and highlights your silhouette. There's never 'too much' in bachelorette land, we promise.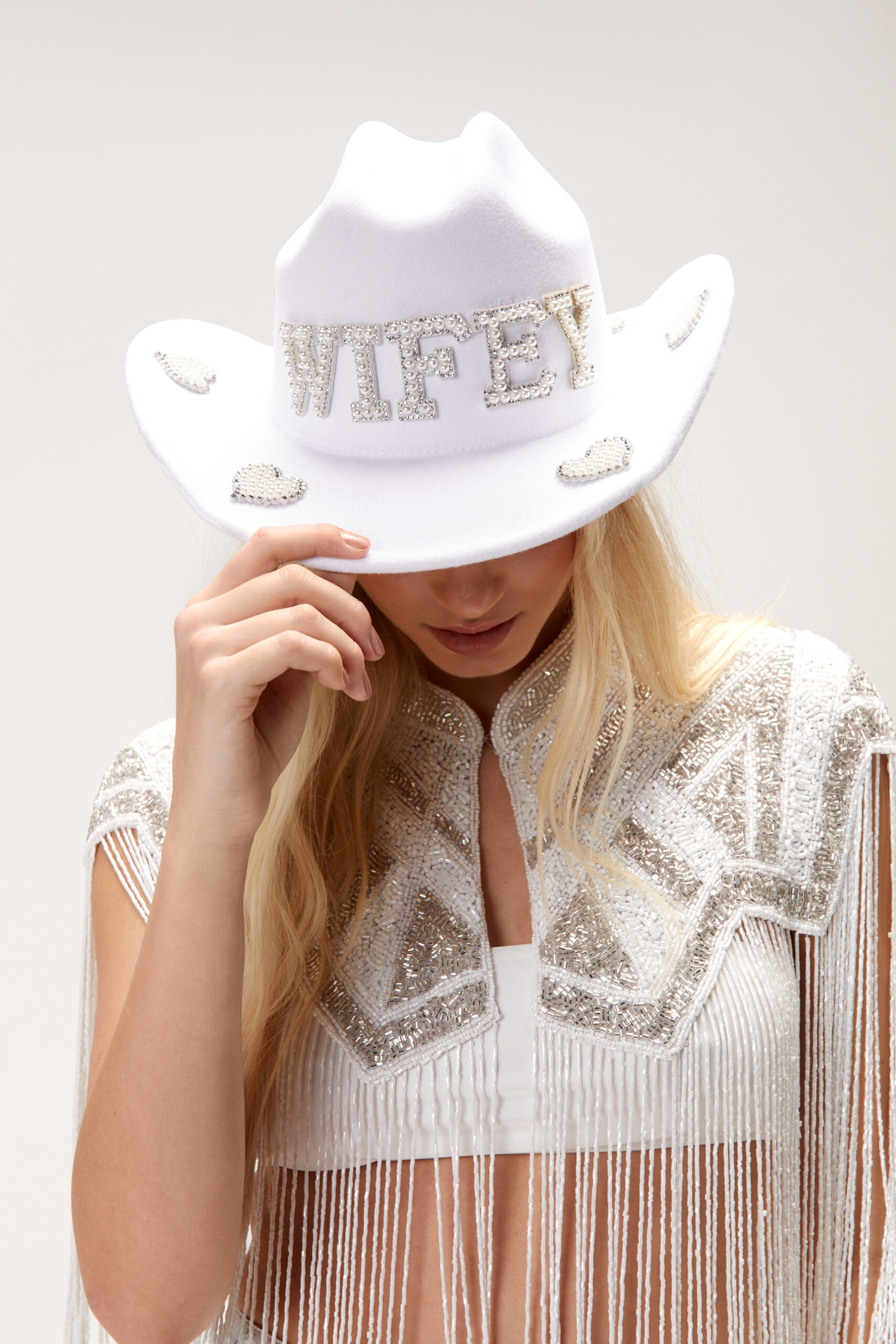 Bachelorette Party Accessories
Dress up for adults, what more could we want? Top off your bachelorette party outfit with brash accessories to match. When your look is already 10/10, take it to 11 with the addition of a cowboy hat. Extra points if it's sequin embellished.