Treat your toes.
Spring has FINALLY sprung, so we can finally wave goodbye to our overused Winter boots that saw us through rain and snow, and can warmly welcome some new Spring shoes to our daily rotation.
Introduce pops of color, new textures, and fun designs to your closet to see in the sunshine. From Spring boots to sandals, we've got you covered, with this season's coolest cuts. Whether you're in the market for a new pair of cowboy boots, mules, or loafers, for office days, date nights, or upcoming festivals, let us take you through our top picks of Spring footwear.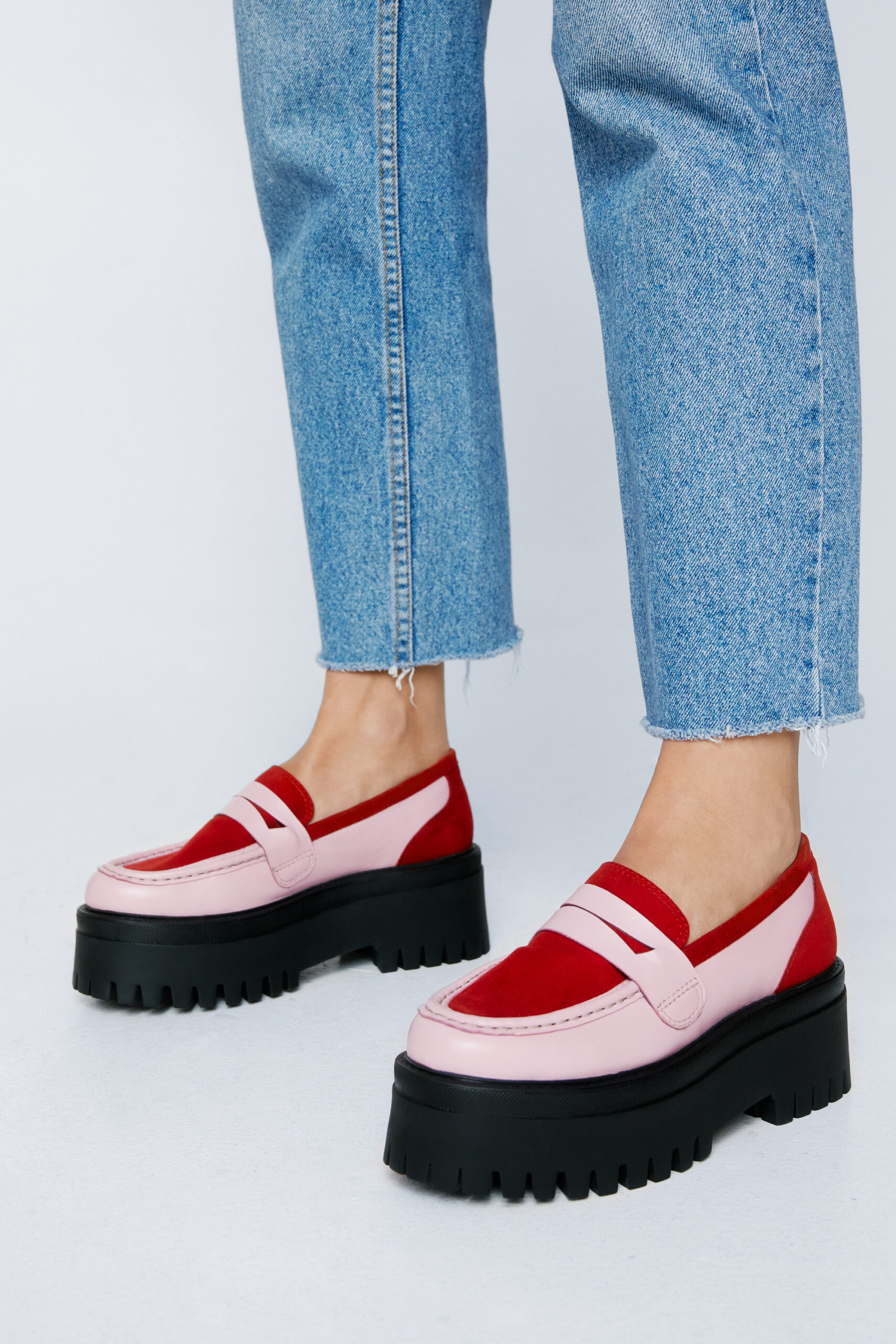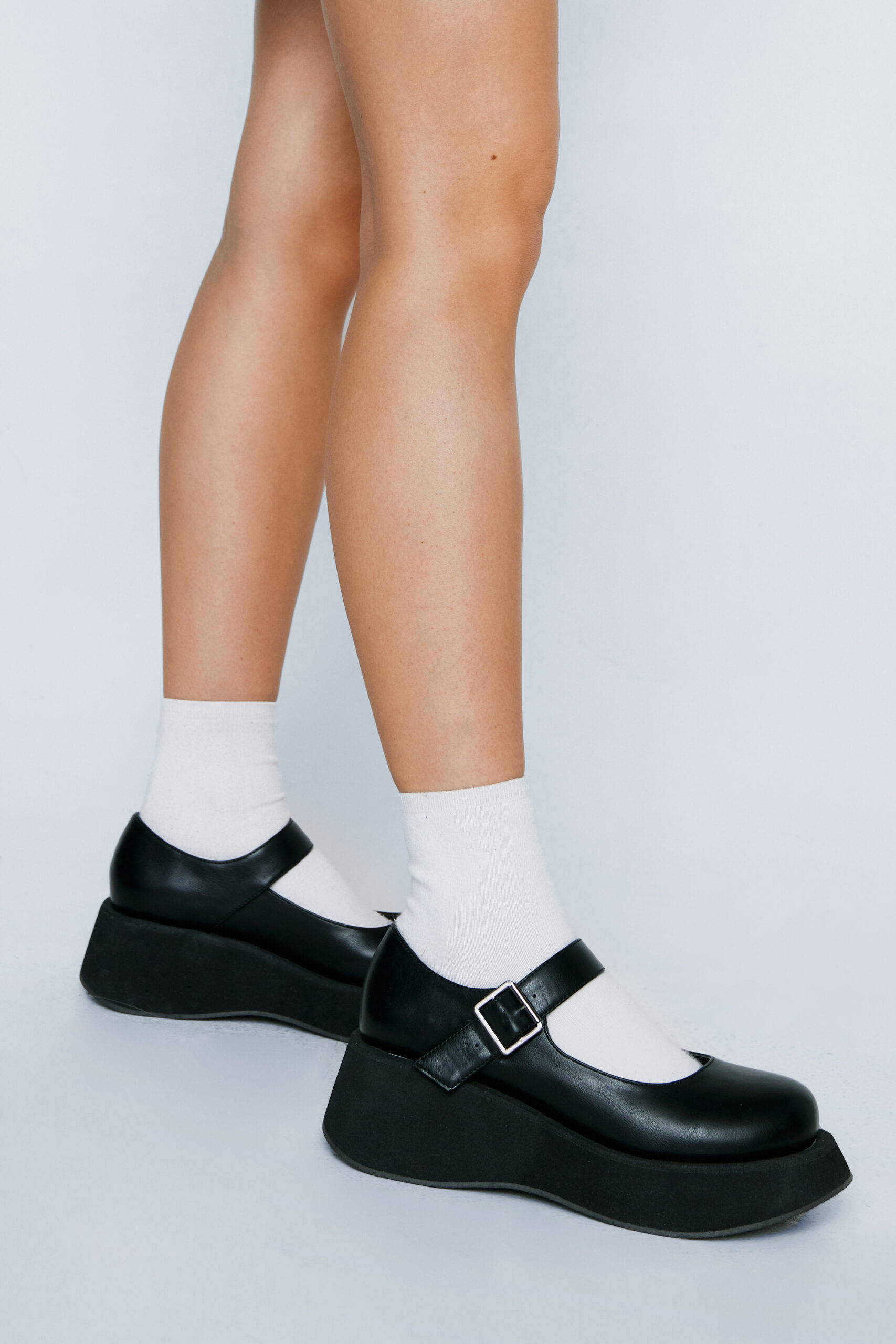 Spring Flats
The weather is changing, the sun is setting later, and temperatures are rising.
We think it's time for some new everyday shoes, versatile enough to take you from the office to dinner and drinks. After all, the beauty of the weather being a little more predictable is that you no longer need to dress for every eventuality. A light jacket and some loafers will often do the trick!
Our top choice is definitely the leather and suede chunky loafers. With a fresh, eye catching color scheme, and an ultra chunky platform sole, these shoes instantly elevate your looks while keeping your fit relaxed. Wear them with jeans, or with mini dresses for a look that will take you seamlessly from day to night, from shopping days to happy hours.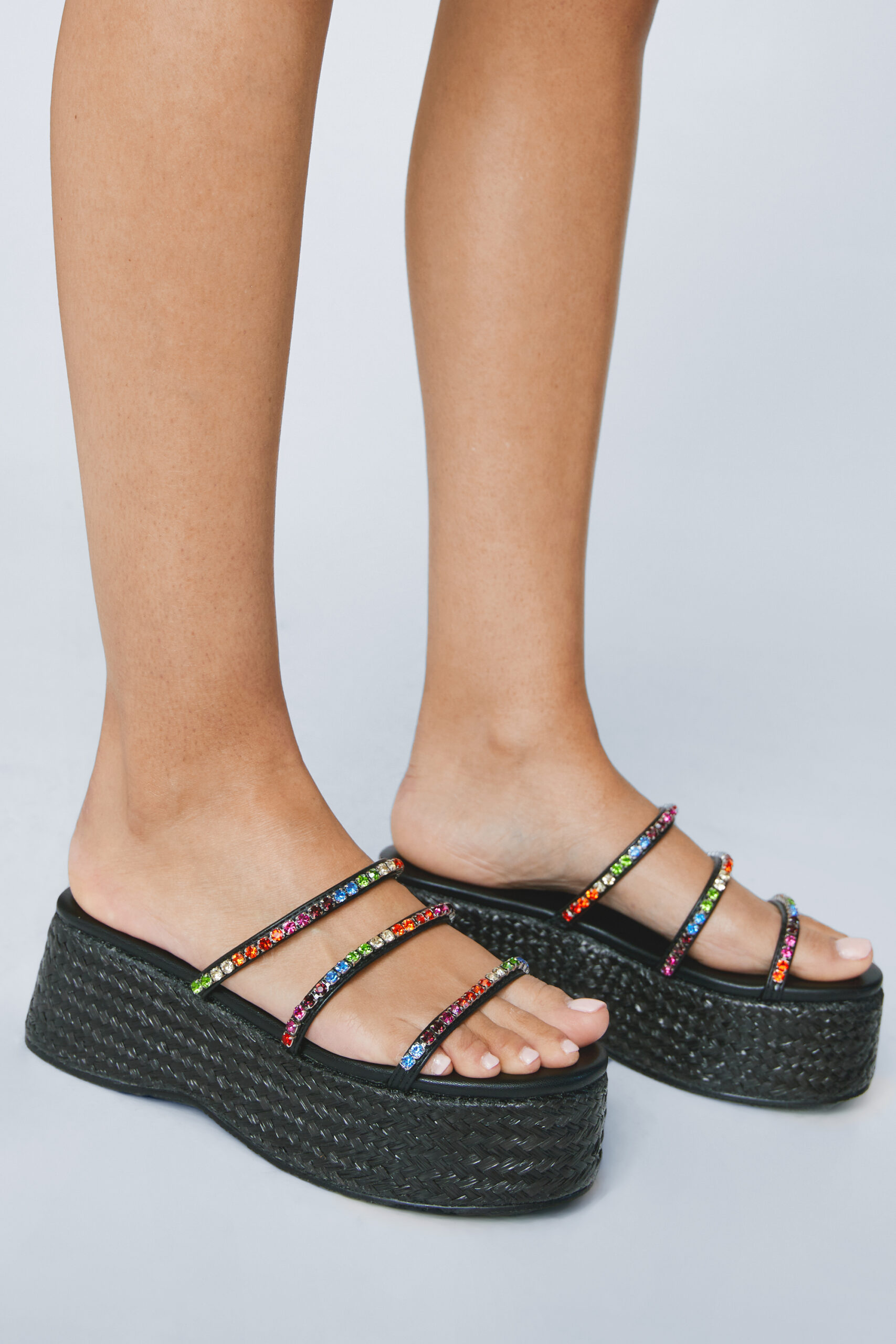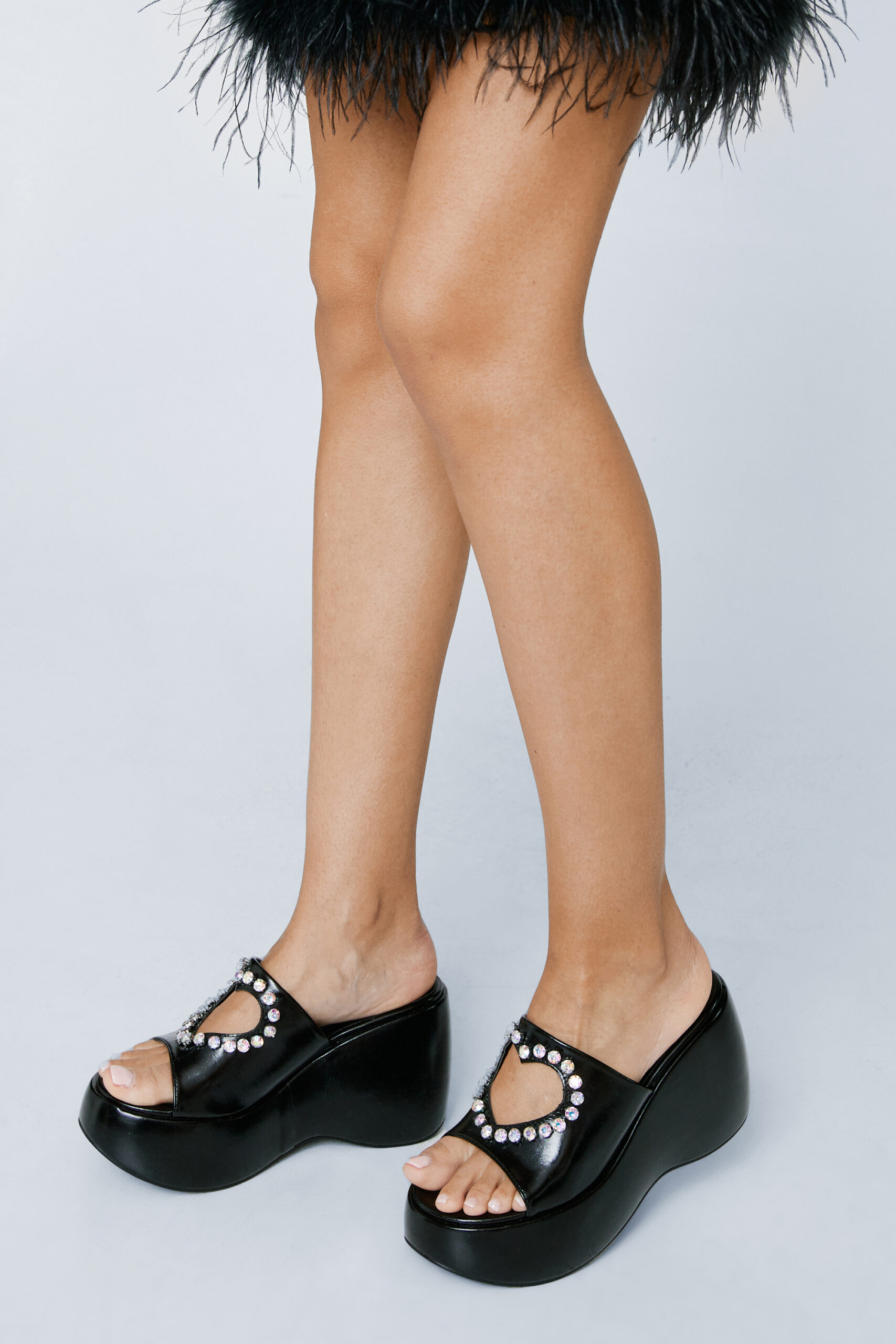 Spring Sandals
Hello, sunshine.
Planning a vacation? Heading to a festival? Or just feeling the heat? Our Spring sandals are super cute, and are perfect for sunny days and everyday wear. Chunky platform soles are the trend of the season, adding height and drama to your look while remaining as comfortable as flats.
Our faves are the rainbow strap sandals, as well as the diamante heart sandals. The rainbow straps offer a cheeky pop of color without distracting from your outfit, perfect for vacation days and festival weekends. The heart cut out sandals are a joyous throwback to Y2K fashion, with their extreme wedge and sparkling diamante trim.
Sandals are a great way to inject some fun into your look, be that through a burst of color or with designs that have us reminiscing.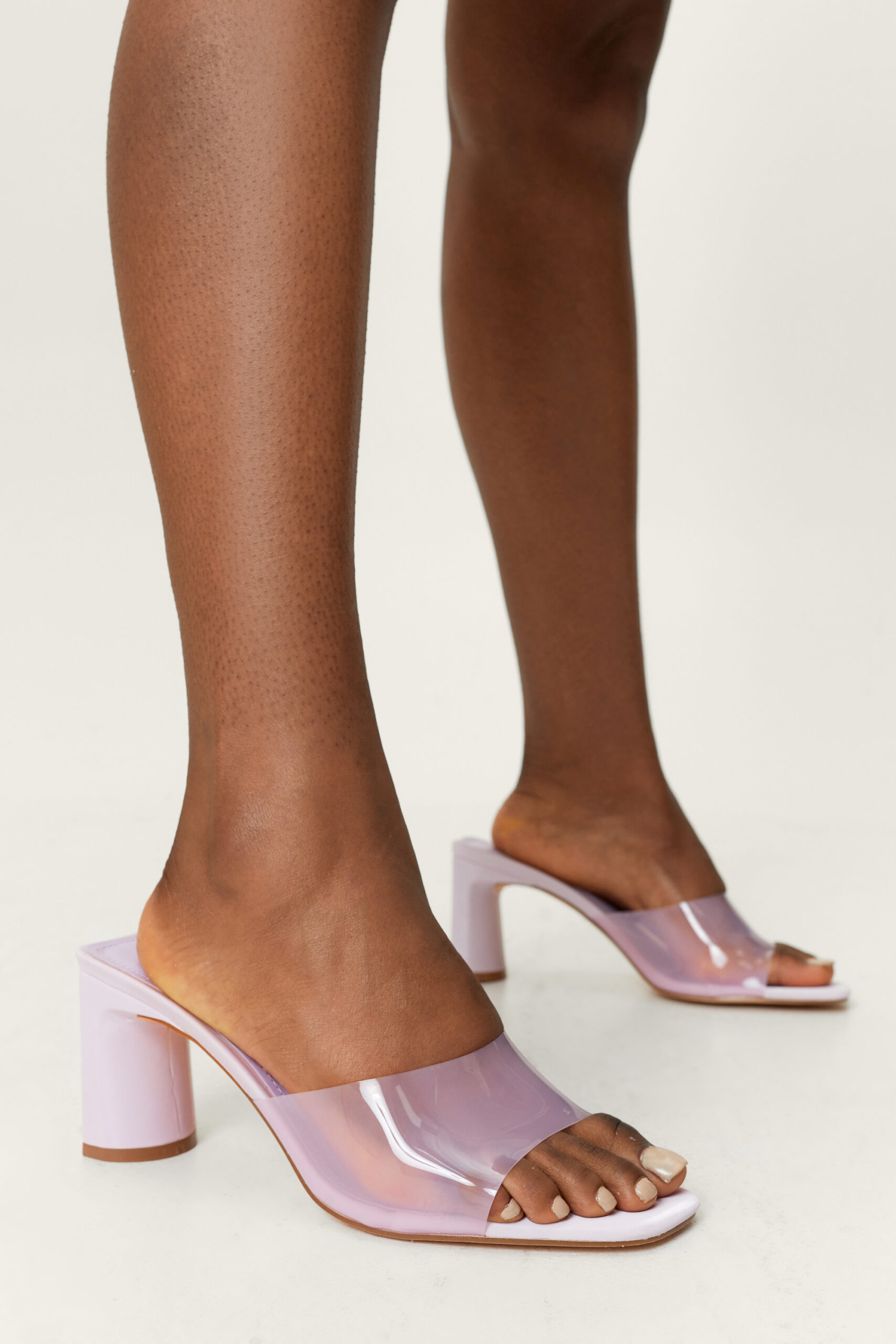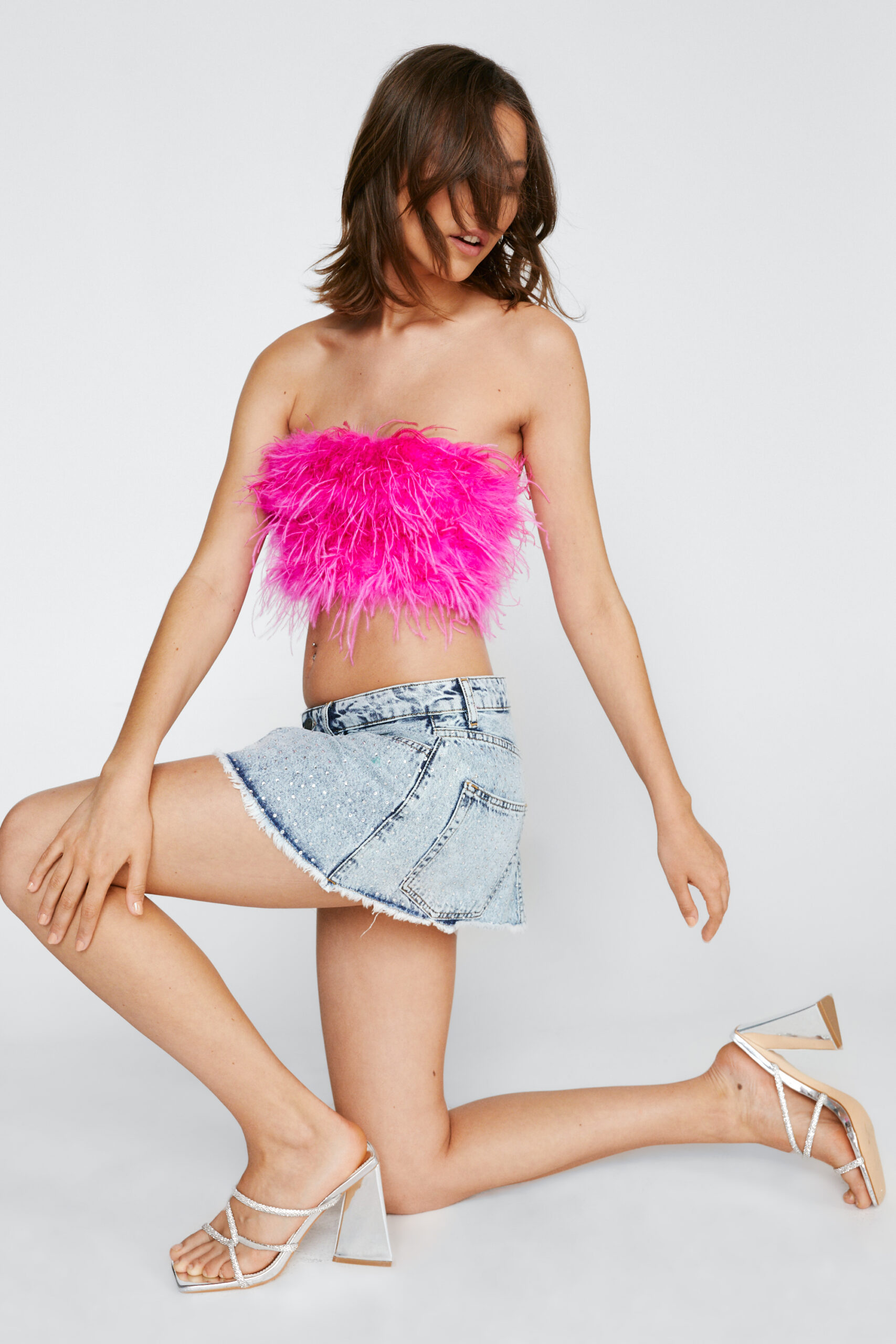 Spring Mules
Mules are probably the most versatile shoe on the market.
Able to be worn to the office, on date nights, to happy hour, and on nearby dancefloors, you'll wonder what you ever did without them. With ultra comfortable, chunky heels, easy slip-on designs, and secure, wide straps, they're easy to wear, and can be styled with anything from jeans to mini dresses.
Our top choice has to be the clear mules, as they have that fun Y2K energy, while bringing a cute pop iof color to your look. Perfect for date nights, or meeting the girls at happy hour.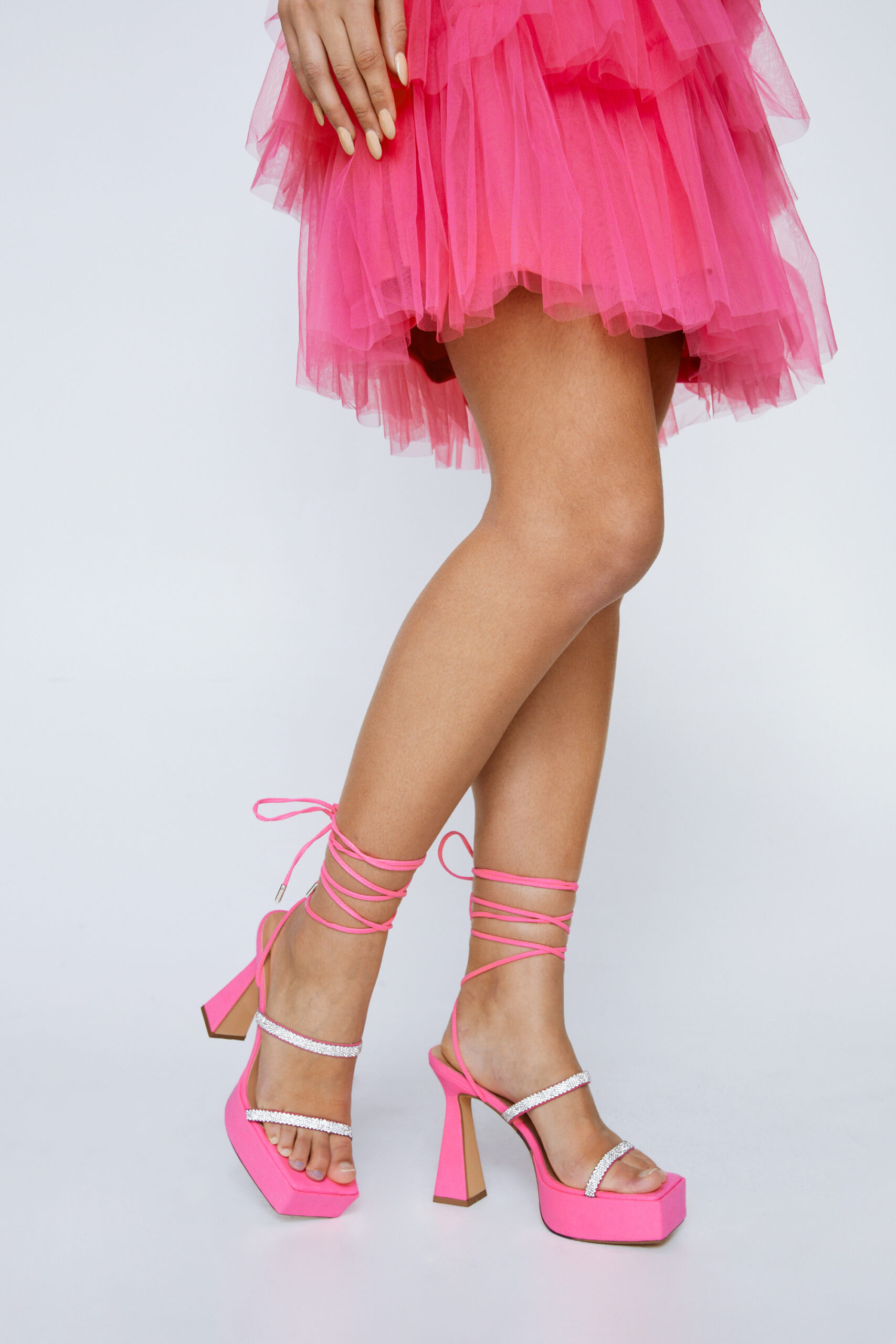 Spring Heels
Stepped up springtime looks.
Heading out? You'll need some fresh heels. Spring heels are super fun due to their playful colorways, sparkling diamante accents, and chunky heels. Fun colors are great for springtime, as they easily add color back into your closet without you having to spring for entirely new looks. Straps, diamantes, and unique shapes are also perfect for upcoming parties and nights out that you've been putting off all winter.
Our top picks are the strappy diamante platform heels, as they're fun and playful, while being formal enough to take you to all upcoming occasions. Bring a pop of color and sparkle wherever you walk.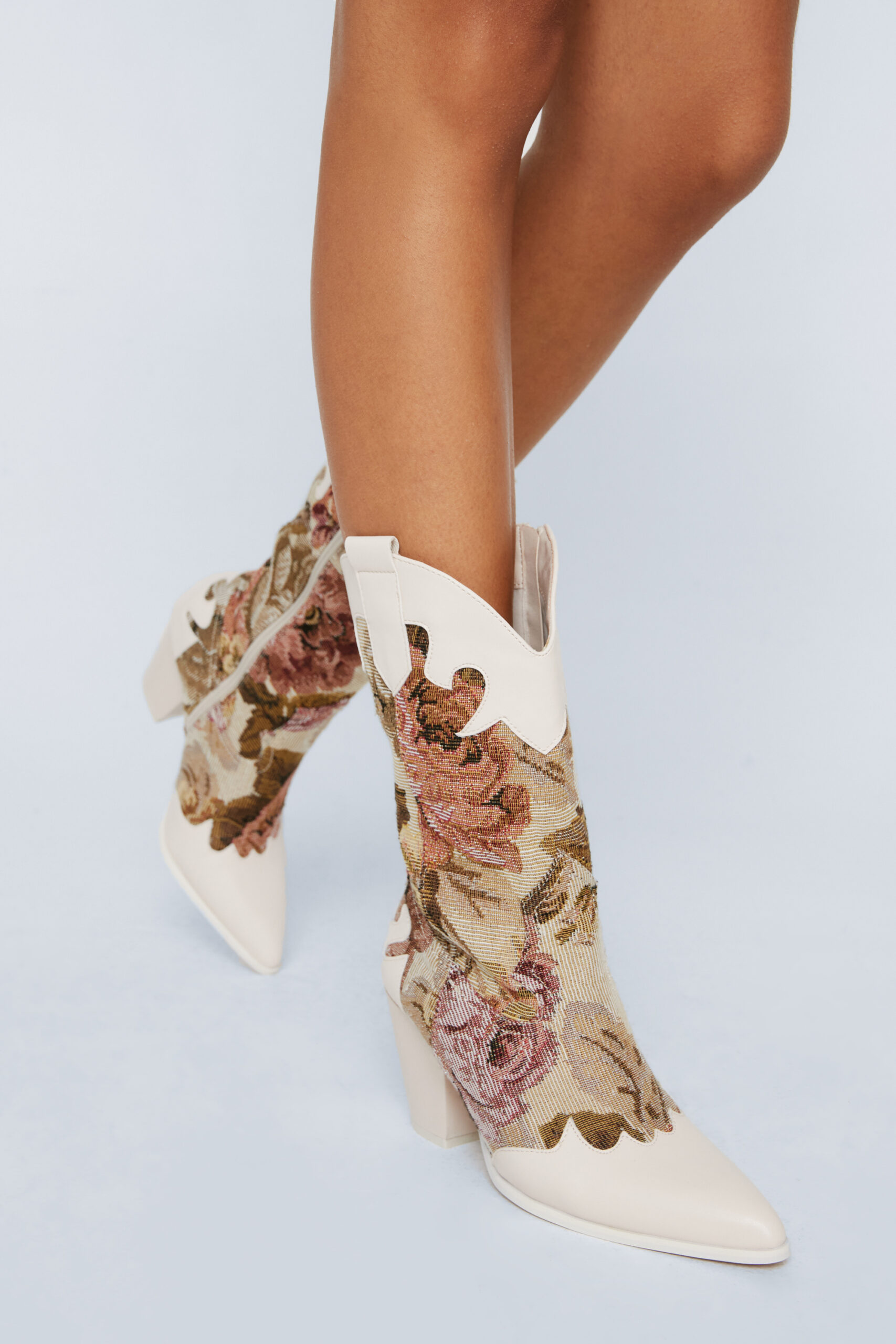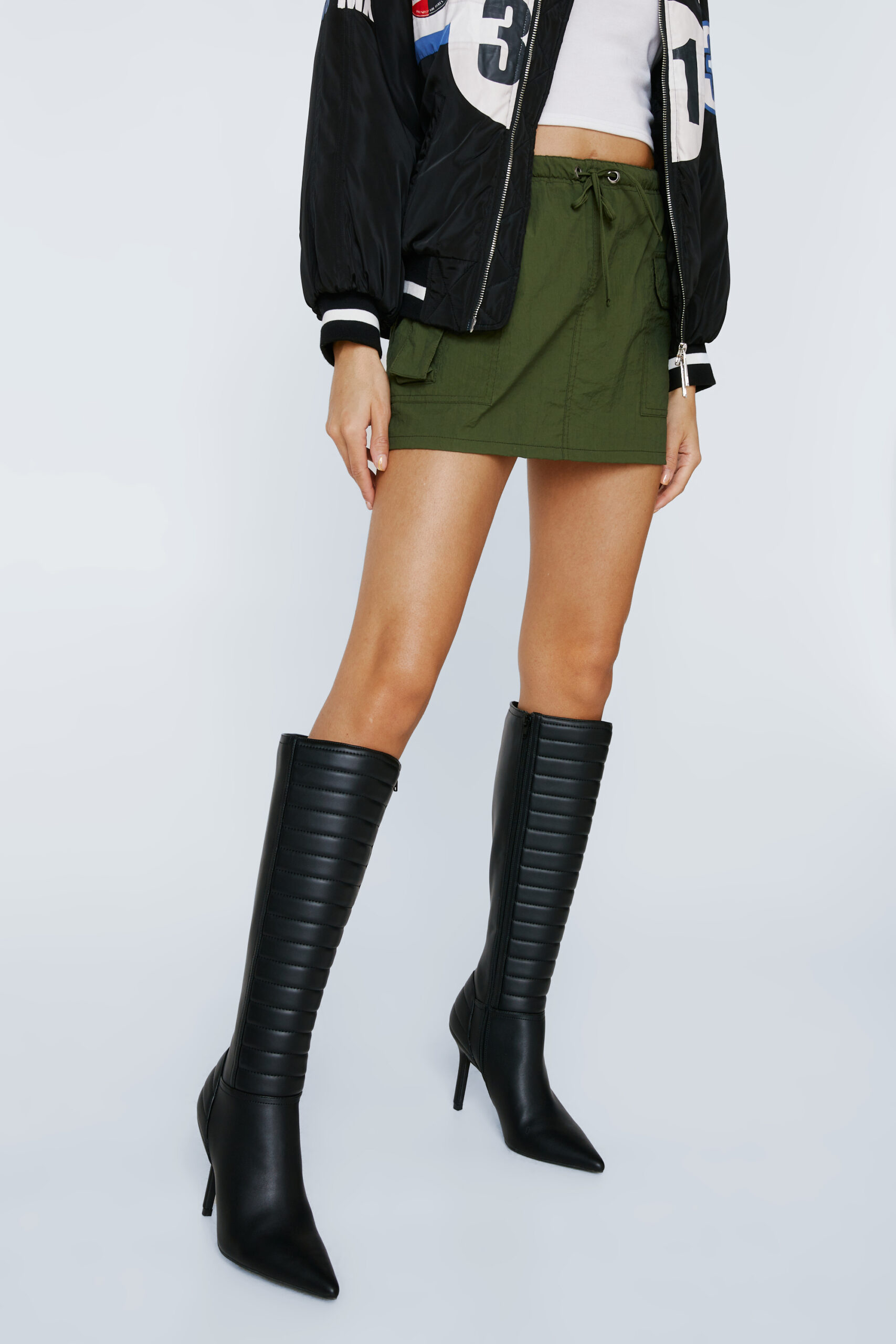 Spring Boots
It's still March, after all.
While it's fun to plan for pending sunny days, our old friends rain and clouds are still hanging around. Boots are perfect for Spring, as they offer some coverage while keeping your outfit fierce.
Boots for Spring? Groundbreaking.
Our faves are the floral cowboy boots, with high quality embroidery in a feminine floal pattern, with a contrasting backdrop and an easy to wear height. Wear them with jeans or dresses to instantly level up any look. We also love the padded boots, as they bring some unique texture and depth to your looks, whether you're at the office or heading to a date night.