To celebrate the release of the heavily anticipated movie about everyone's favorite doll, we're taking a dive into the most fun fashion trend of recent years: barbiecore.
Think all the pink, ultra feminine vibes and looks that will take you from the mansion to the pool party. 
Come on, Nasty Gals. Let's go party.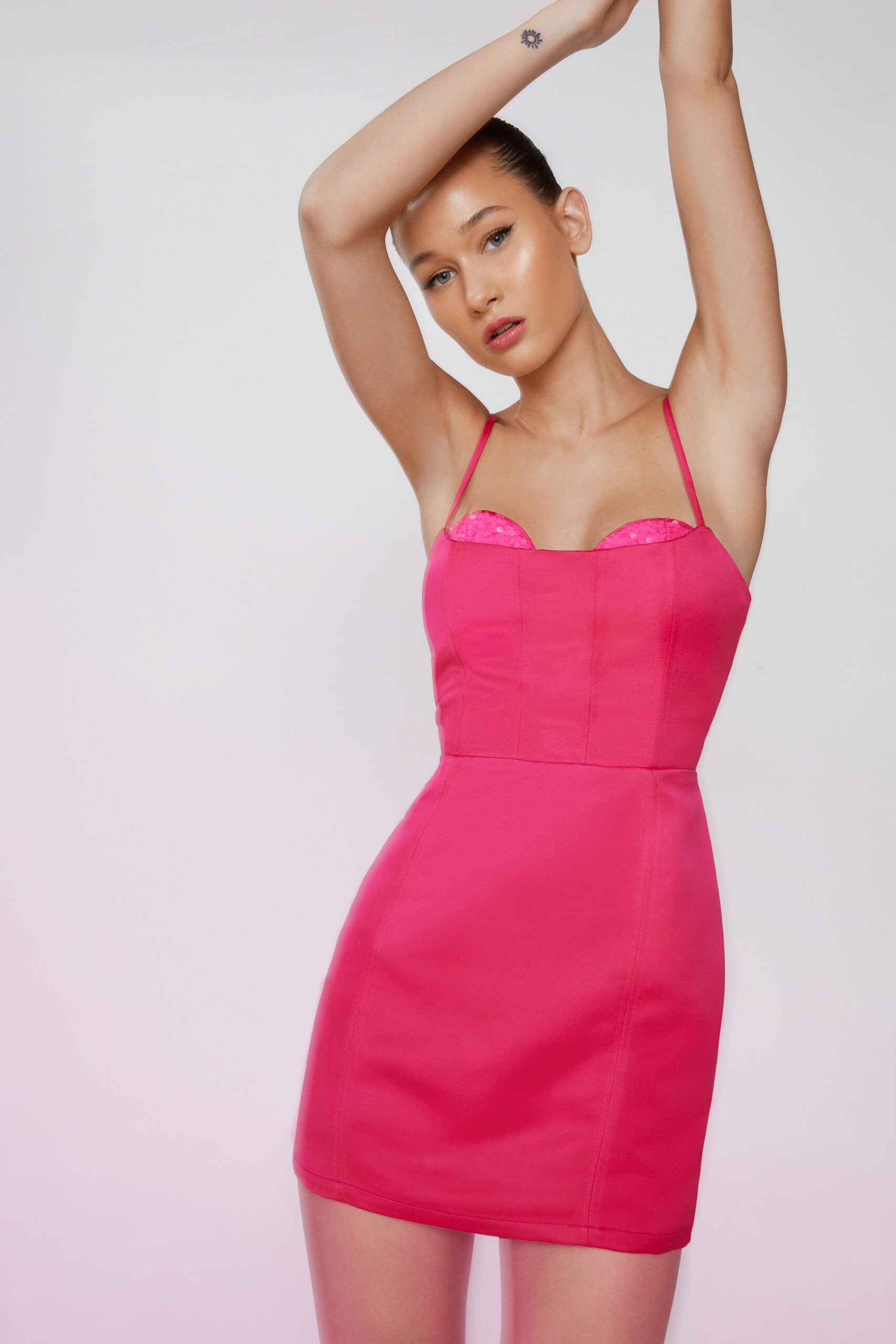 Barbiecore Trend Inspired Dresses
Make them wink.
The best thing about the barbiecore trend? All of the pink. A pink dress is the easiest way to instantly nail the barbiecore look, and with a huge range of shades, silhouettes, sizes, and designs, we have barbiecore dresses for everyone wanting to live their doll fantasy.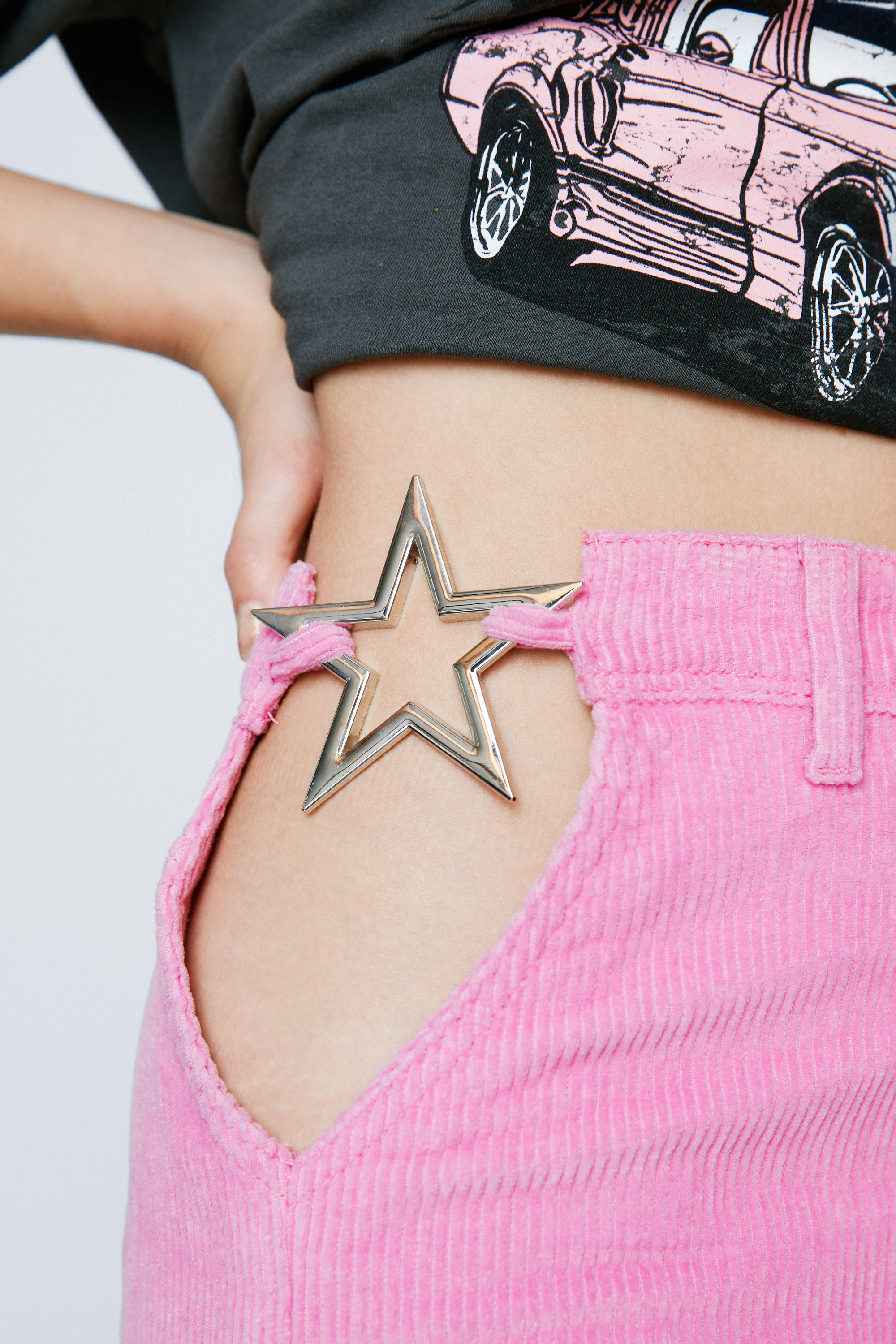 Barbiecore Trend Inspired Pants
Down here.
If dresses aren't your vibe, why not go for a pair of statement pink pants? With a huge range of styles, from jeans to longline shorts to sequin flares, no matter whether you're headed to a festival or a casual date day, there's a barbiecore look for you and your upcoming plans. Style them with a graphic tee or crop top for a more pared down approach, or with an equally as striking bralette or shirt for a pink aesthetic outfit that will turn heads.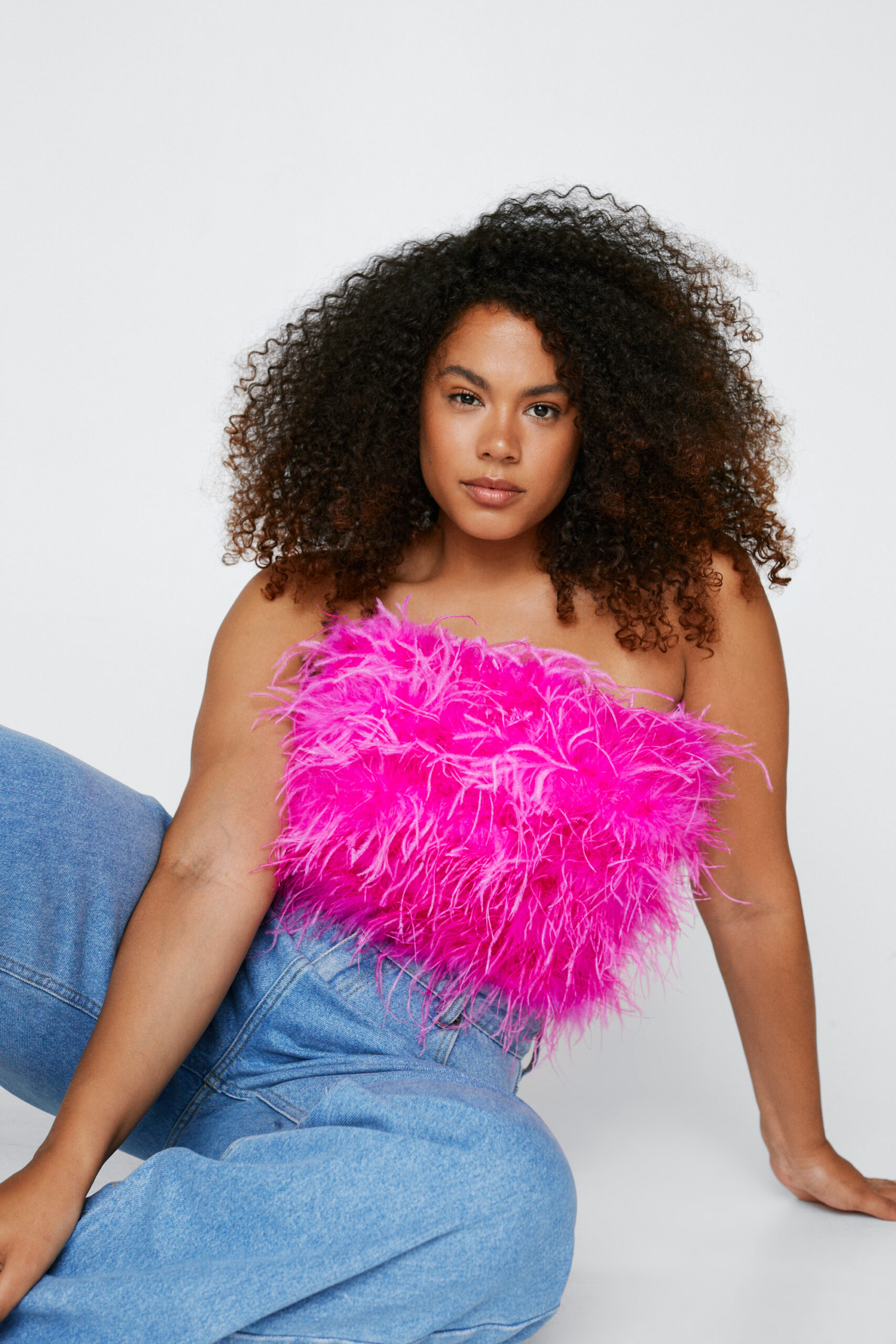 Barbiecore Trend Inspired Tops
Top it off.
Wanting to dip your toes into the barbiecore trend, but don't want to go all out with a dress or pants? Add a pink top to jeans, shorts, cargo pants, or skirts for a look with a playful pop of color. You can style these pink aesthetic tops with anything, including an equally as pink pair of pants for a full-commitment look, or keep it more casual with a mini skirt or leather pants. Perfect for date days, cocktail nights, parties, and vacations.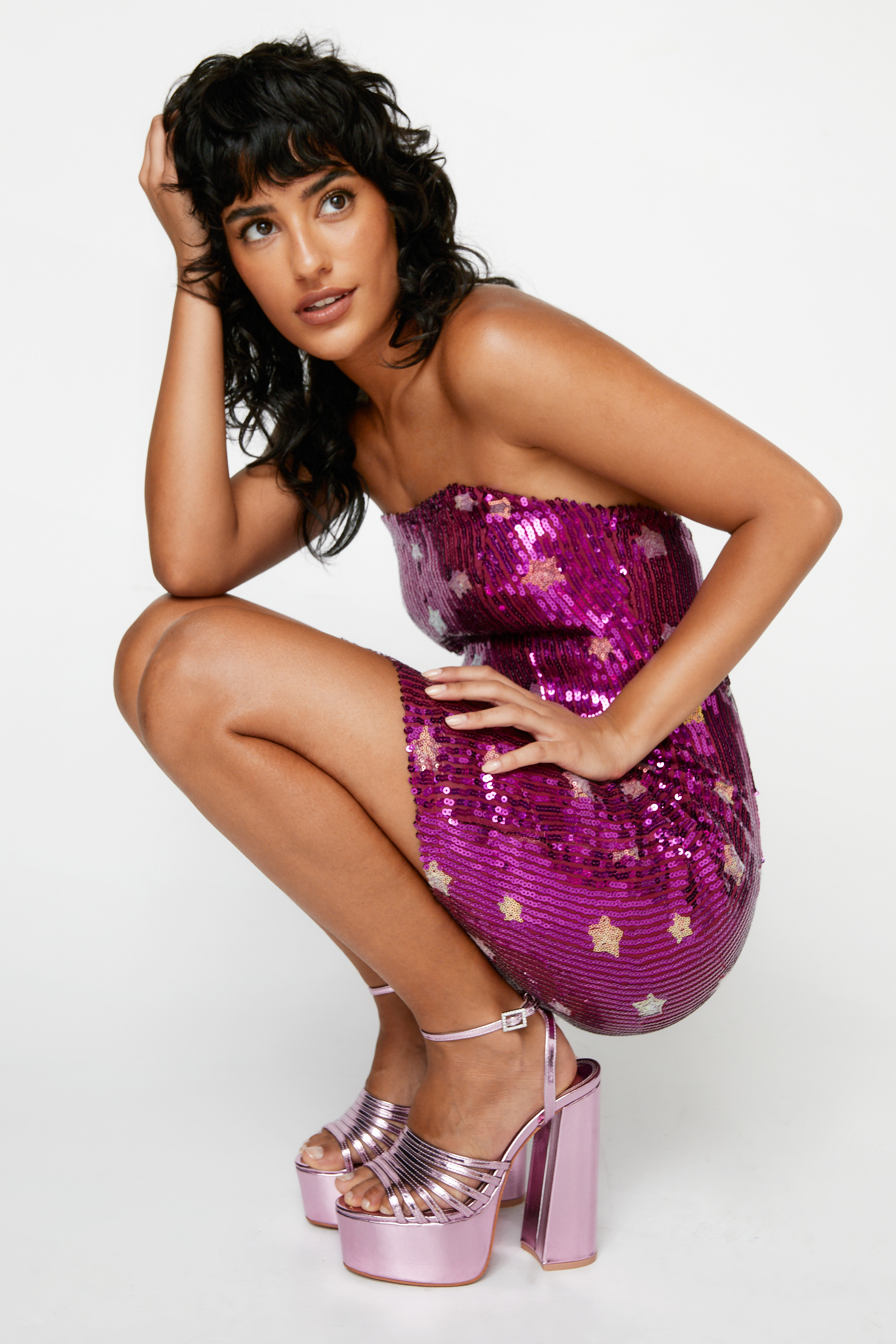 Barbiecore Trend Inspired Shoes
What would a doll be without a pair of statement pink shoes?
Whether you love a high heel, or prefer something more flat and chunky, we have a huge range of barbiecore inspired shoes that will have you feeling your doll fantasy. Pair pink cowboy boots with a mini dress or mini skirt for a fun party look. Style metallic pink heels with shorts or jeans to instantly step up an every day look. Or – because more is more – wear barbiecore style heels with a fully pink outfit to turn heads no matter where you go.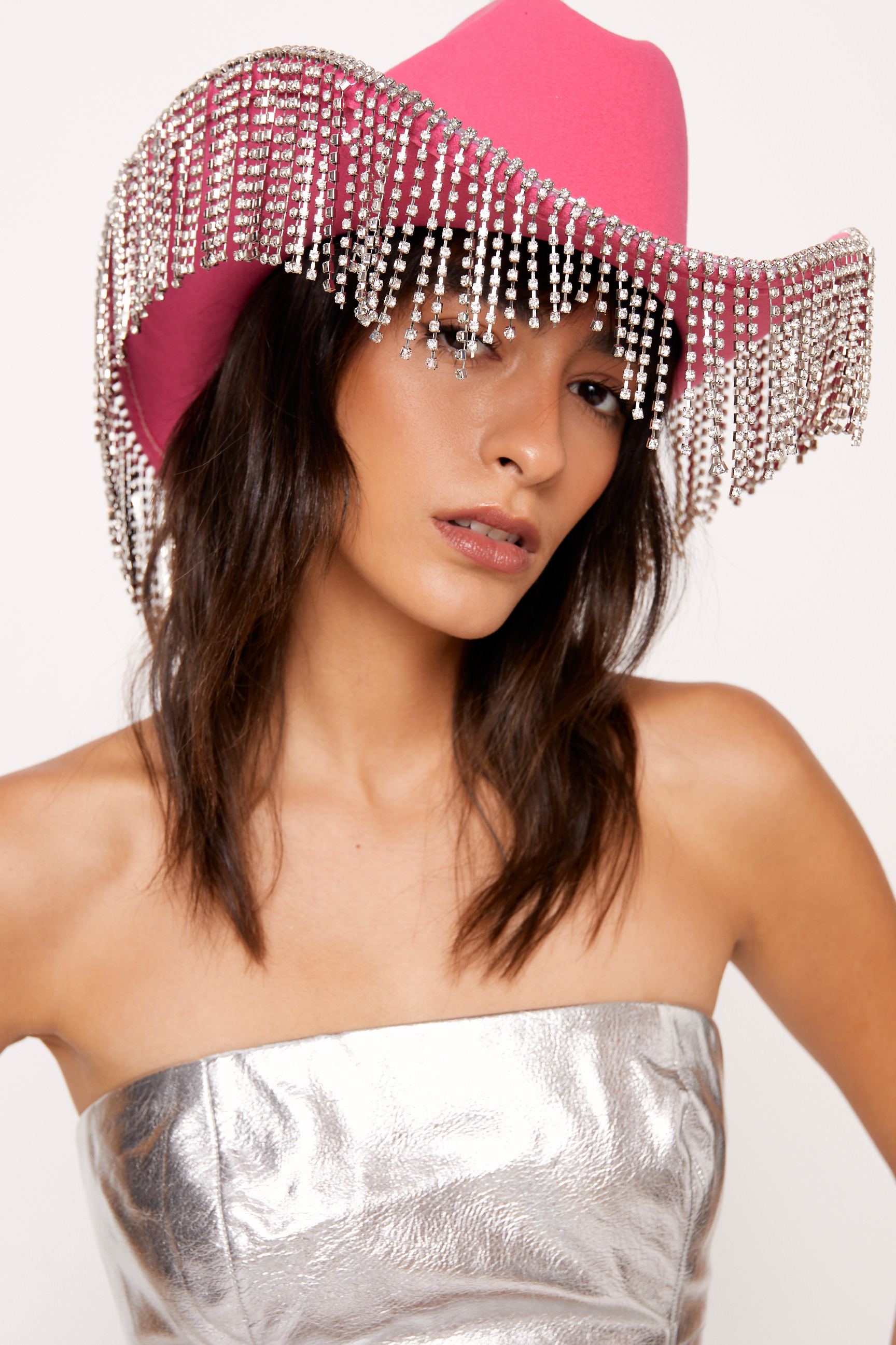 Barbiecore Trend Inspired Accessories and Makeup
Accessories included.
Looking to add a playful nod to the barbiecore trend to your look? Wanting to add all the pink to your barbiecore outfit? Pink accessories and makeup are a great way to bring the fun to any outfit, no matter the occasion. Grab some pink sunglasses to bring the doll vibes to your vacation, festival, and summer looks. Add a statement pink handbag to your look for party nights and happy hours.
No matter where you wear your barbiecore outfit, make sure to tag Nasty Gal in all your looks. We love seeing what you all wear!
For more party ready pieces, check out our blog posts about concert outfits, birthday outfits, and the disco cowgirl trend.