Cargo pants are back with a bang. And if you haven't bagged yourself a pair yet – where have you been hiding? From celebrity street style to trending on TikTok, they're just about everywhere, and we're loving it. Whether you're dressing them up for your next night out, or dressing down for lectures or coffee dates – we have cargos for every occasion.
Gone are the days of feeling restricted in skinny jeans, or having to fake tan your legs to wear that mini skirt. We've selected the best cargos for you to stack up your closet with, ready to be styled with heels, sneakers, crop tops, and corsets. Let's jump in.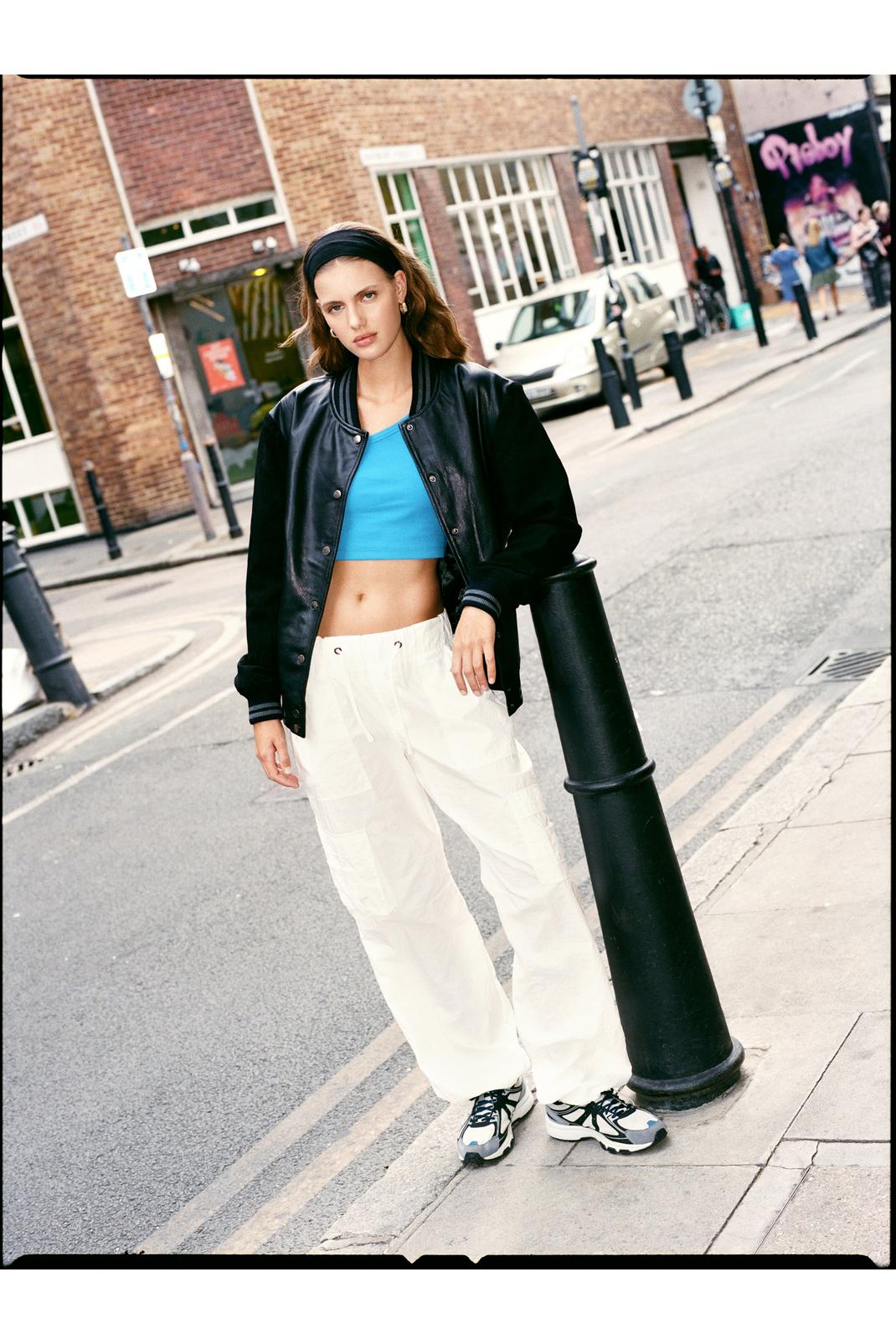 Best Cargo Pants for Everyday
The ultimate everyday piece – run errands in true Bella Hadid style. To find the best cargo pants for your transeasonal capsule closet, opt for muted tones and semi-structured silhouettes. In the name of AM to PM dressing, this means that you can take your trusty cargos from day to night by swapping your sneakers for stilettos. Style with cropped racer neck tanks or strappy crop tops, finished with an oversized varsity jacket.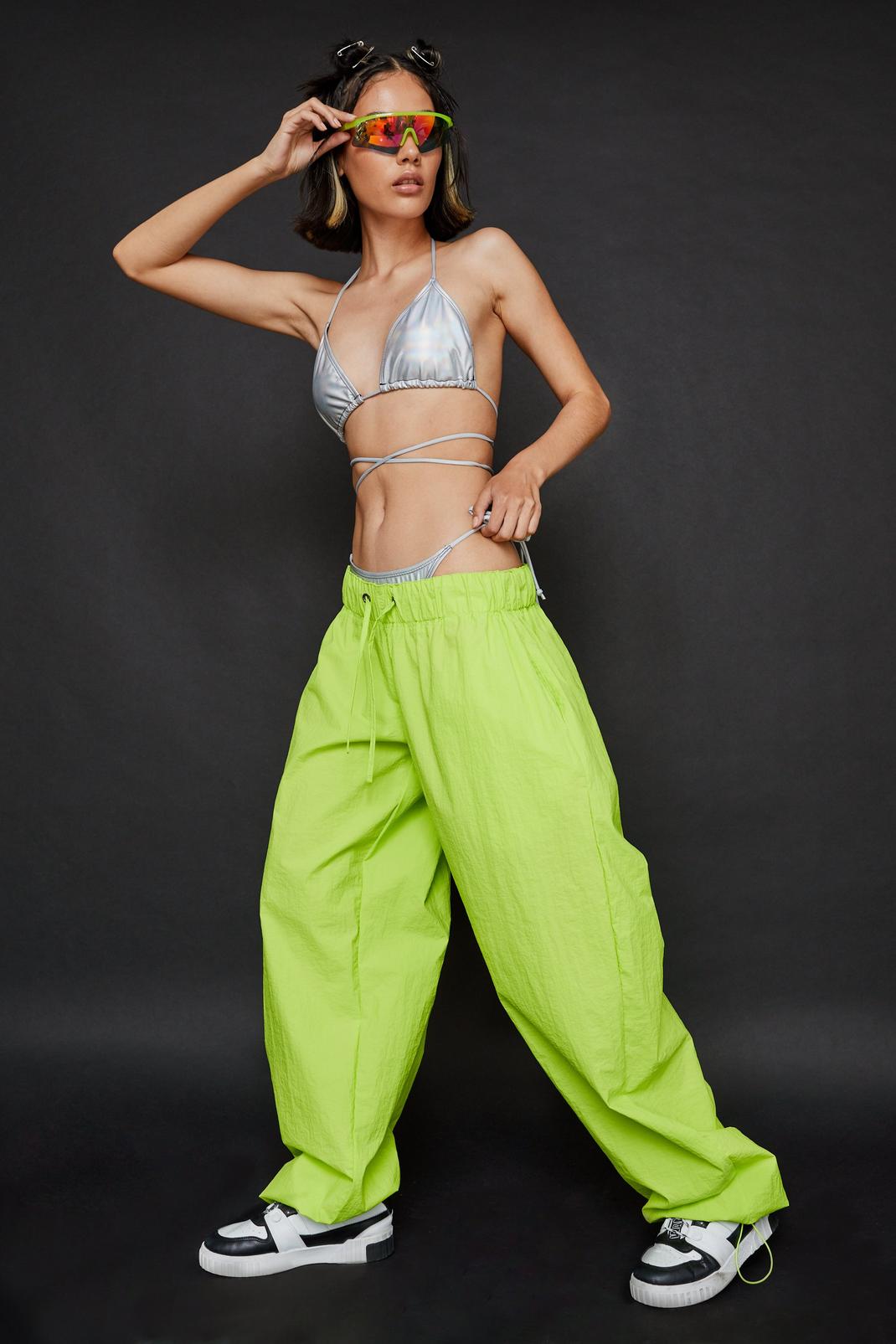 Rave Cargo Pants Outfits
Festival season may be over but the rave continues into the early hours. Cargo pants can be the perfect rave accessory. Style with a bikini top, reflective shades and comfy sneakers, or chunky boots for summer festival season. When it comes to the cooler months, complete your cargo pants outfit with a knitted mesh cropped sweater or oversized bomber jacket.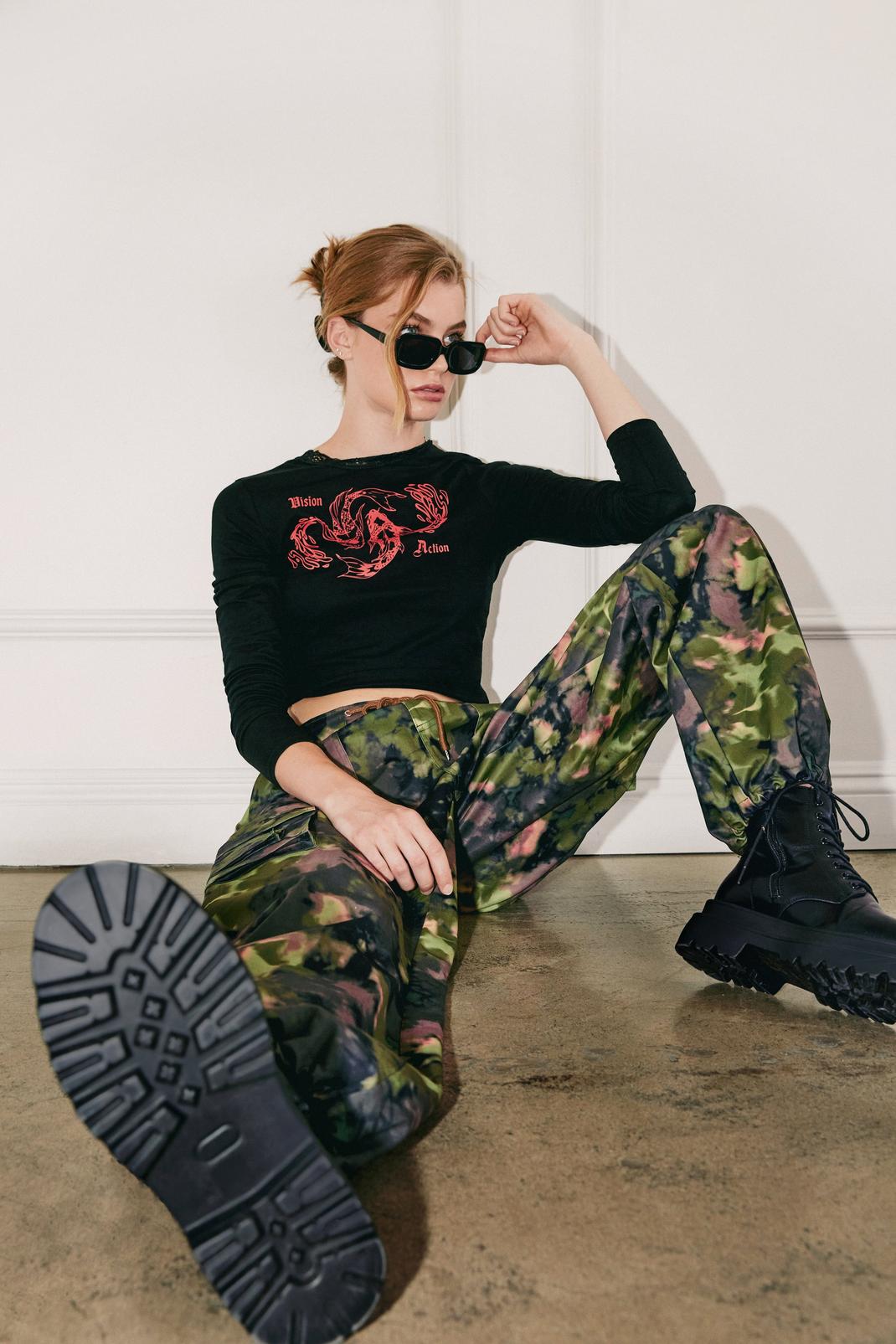 Coolest Cargo Pants
Streetwear style and cargo pants really go hand in hand. For the coolest cargo pants, opt for low rise, wide leg, and slouchy silhouettes. When choosing the best cargo pants for streetwear, experiment with different materials including nylon and faux leather, and play with bright colors and bold prints. Complete with basic tank tops or slouchy graphic tees for an off-duty look.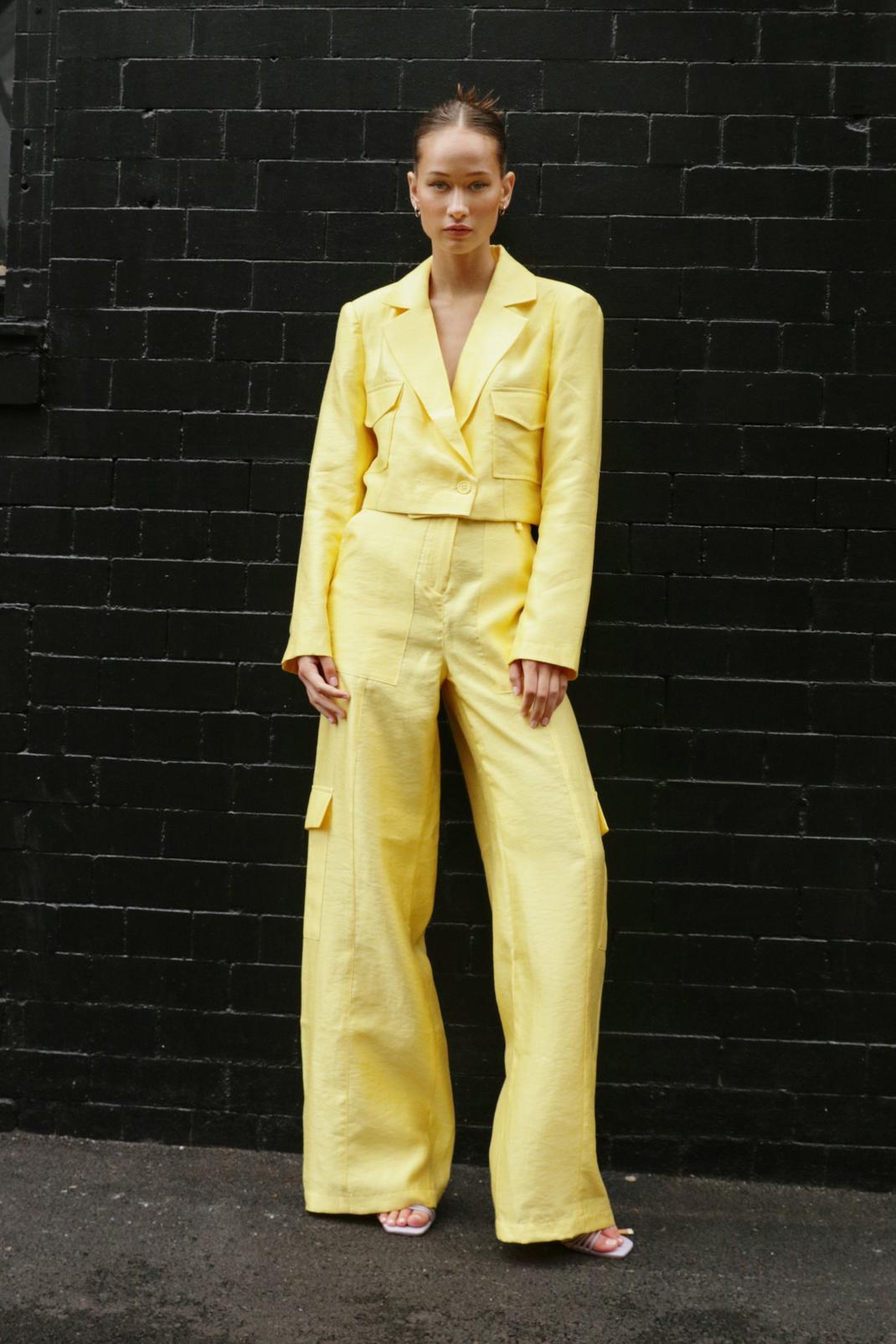 Best Cargo Pants for Petites
Fear not, the cargo pants style can be for our petite sisters too. Whilst opting for petite cargo pants is a failsafe option, it can limit the amount of styles that you have to choose from. For a petite frame, wide leg and high waisted silhouettes will be your best friend – the high waist will give the illusion of longer legs as the waistband will sit higher. The best cargo pants for petites are wide leg styles as they will usually drop to the floor. Style your cargos with stilettos or platforms to elongate your frame even further.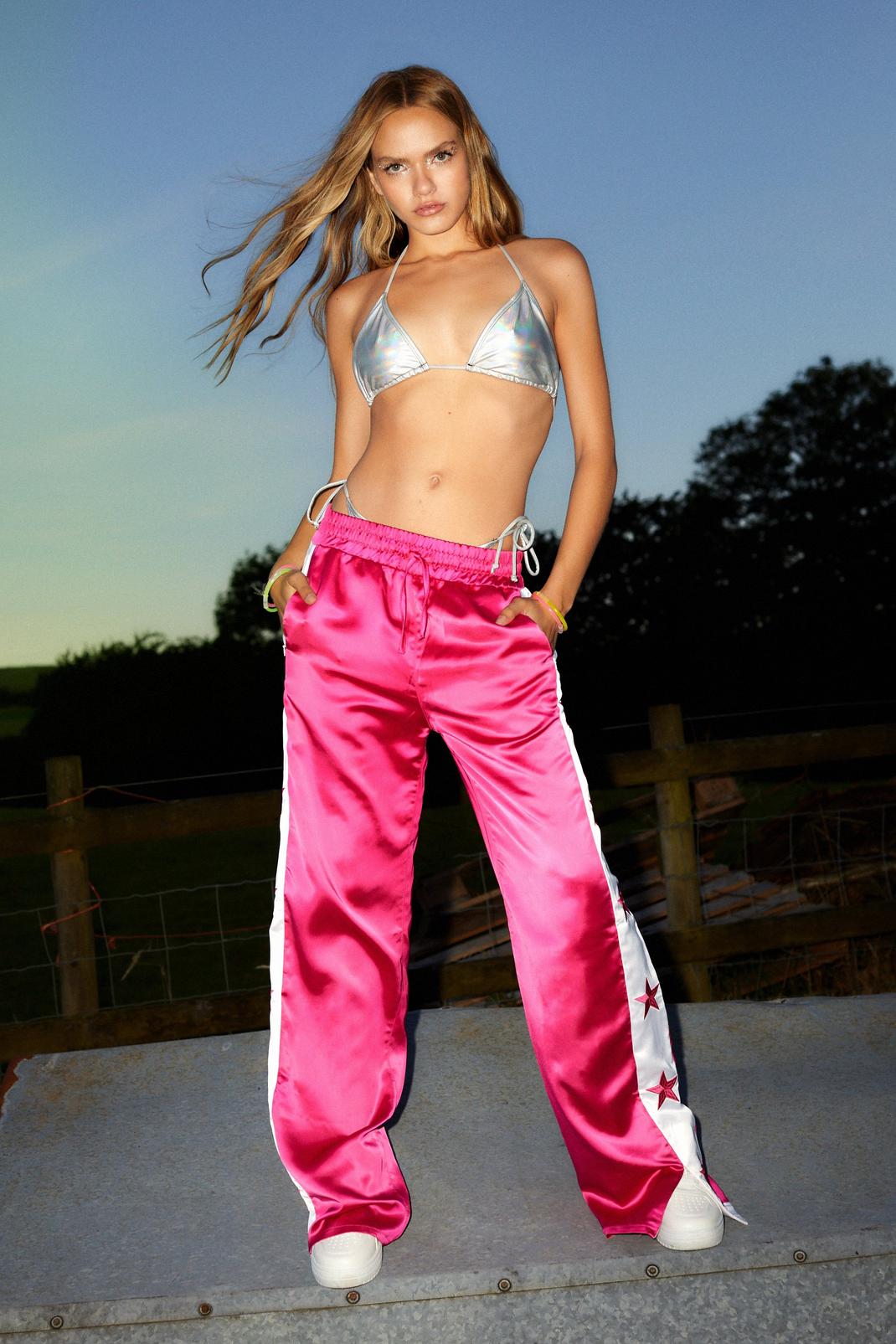 Best Cargo Joggers
Just when you thought it couldn't get any more comfortable than the cargo pants. Introducing the cargo joggers, the same look but with an elasticated waistband (and that's what we like to hear). Perfect for a Saturday morning food shop, those early morning lectures, or even airport attire. Choose from wide leg, tapered, or cuffed silhouettes, and pair with comfortable basics, chunky sneakers, and a sweatshirt.