You're hired, gal.
Whether you're just starting in your career and need to build a new office closet, have received a promotion and want to dress the part, or simply are looking to refresh your work outfits and step up your looks, we've got you covered with our top picks of business casual outfits for women.
Scroll on to discover tops, skirts, dresses, pants, blazers, and shoes that will have you feeling as confident as you look, and will demand attention from conference room to cocktail bar.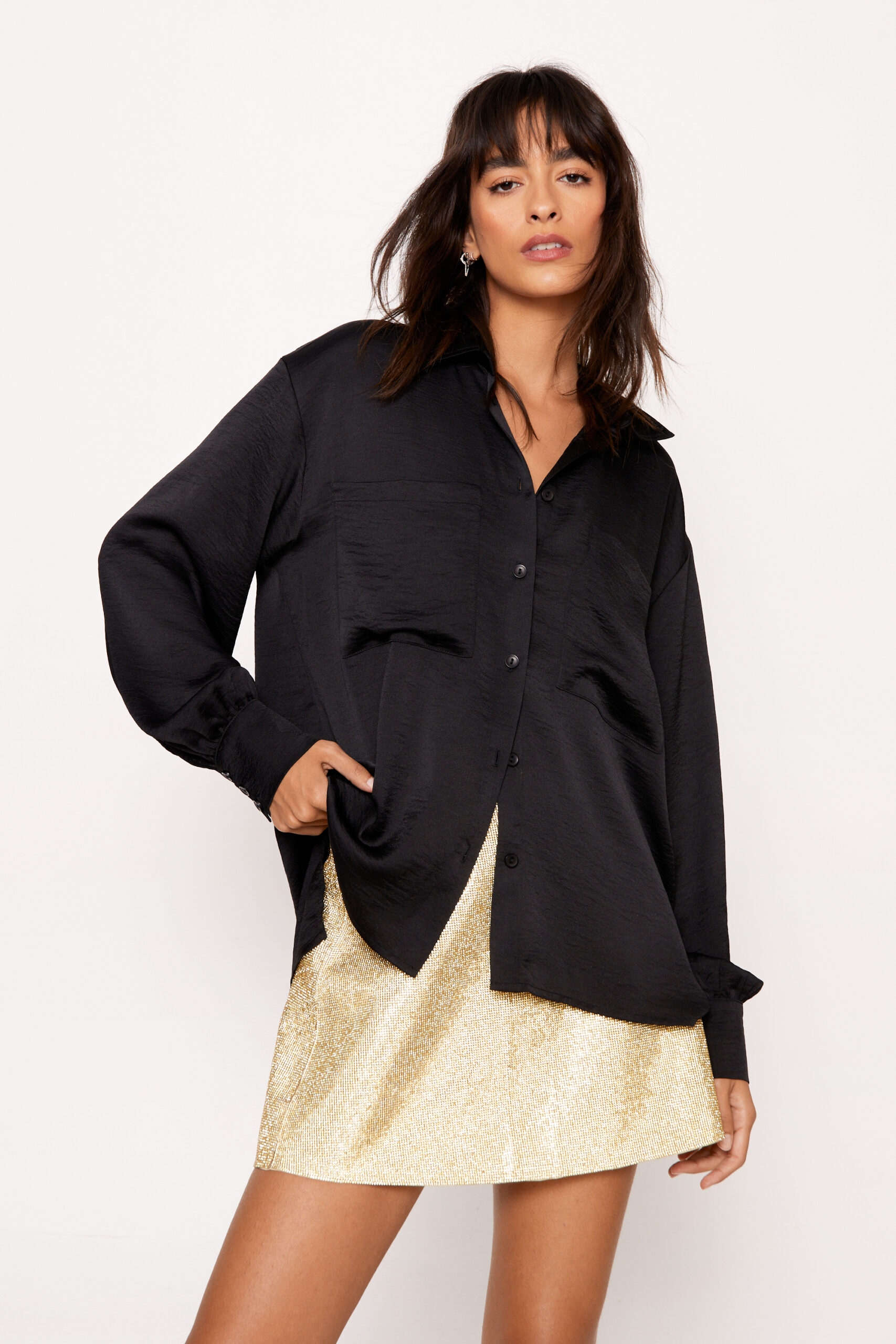 Women's Business Casual Tops
It's giving corporate.
Tops are the easiest women's business casual pieces to get right. The classic button up, plaid button downs, blouses, and bodysuits are not just office staples, they're life staples. You can pair a satin button up shirt with tailored pants for the office, then with a sequin mini skirt and heels on a night out. Bodysuits are able to be worn from conference rooms to coffee catch ups. Oversized button down shirts can be layered over a jumpsuit or mini dress on the weekend, then slipped over a midi dress or a plain tee and wide leg pants for an office appropriate day to night look.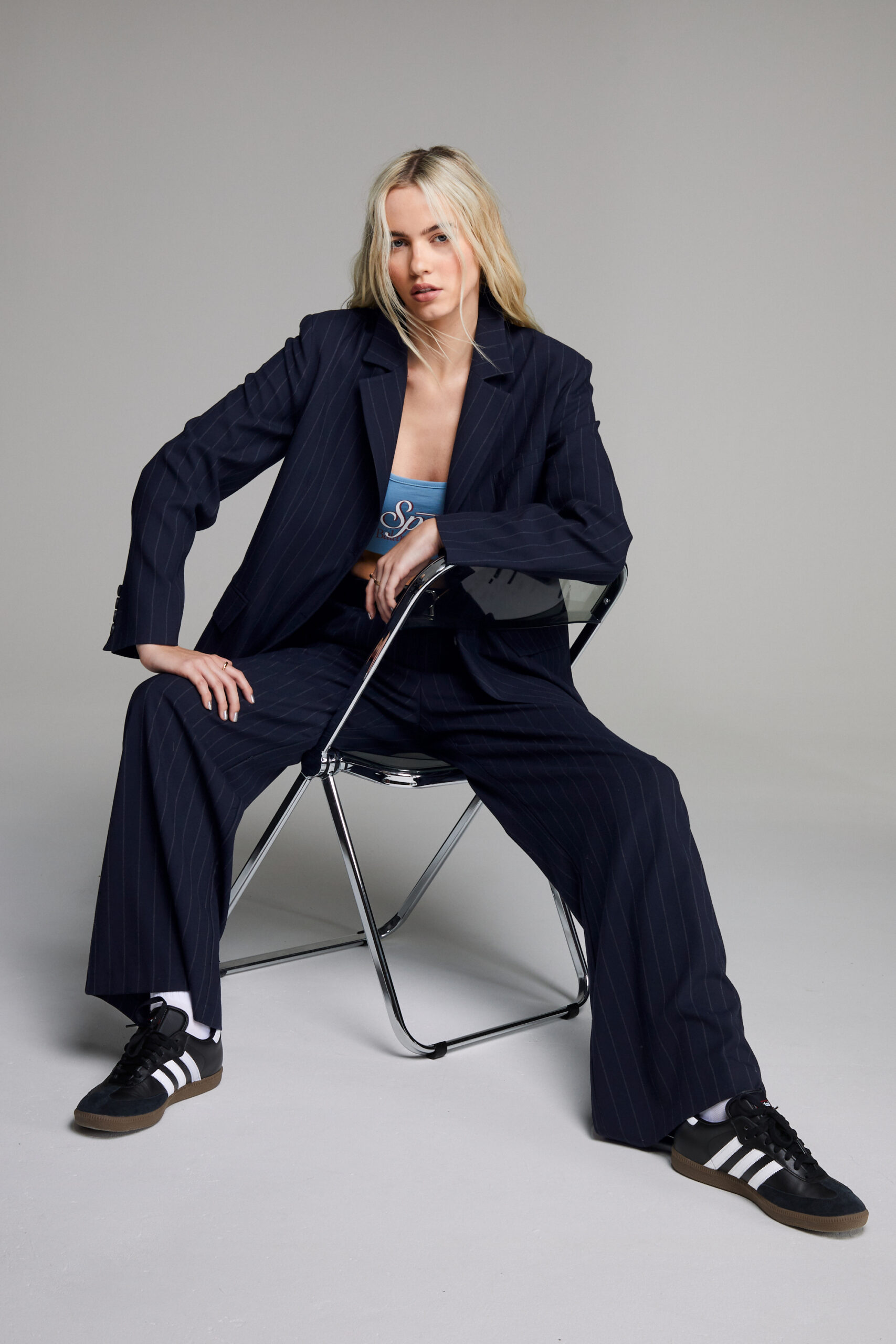 Women's Business Casual Pants
Down here.
When it comes to women's business casual pants, something tailored is always the safest option. 
Straight leg or wide leg fits ensure you stay comfortable all day long, while looking great and keeping things office appropriate. Colors like gray, navy, and black are ultra versatile and can be styled with almost any top, but you should also feel free to introduce some pops of color with some bright pants. Business casual does not mean boring!
If you're thinking about jeans, first check to see if this is something your office allows. If they're happy for you to wear jeans, opt for darker washes or black denim, without rips or distressing.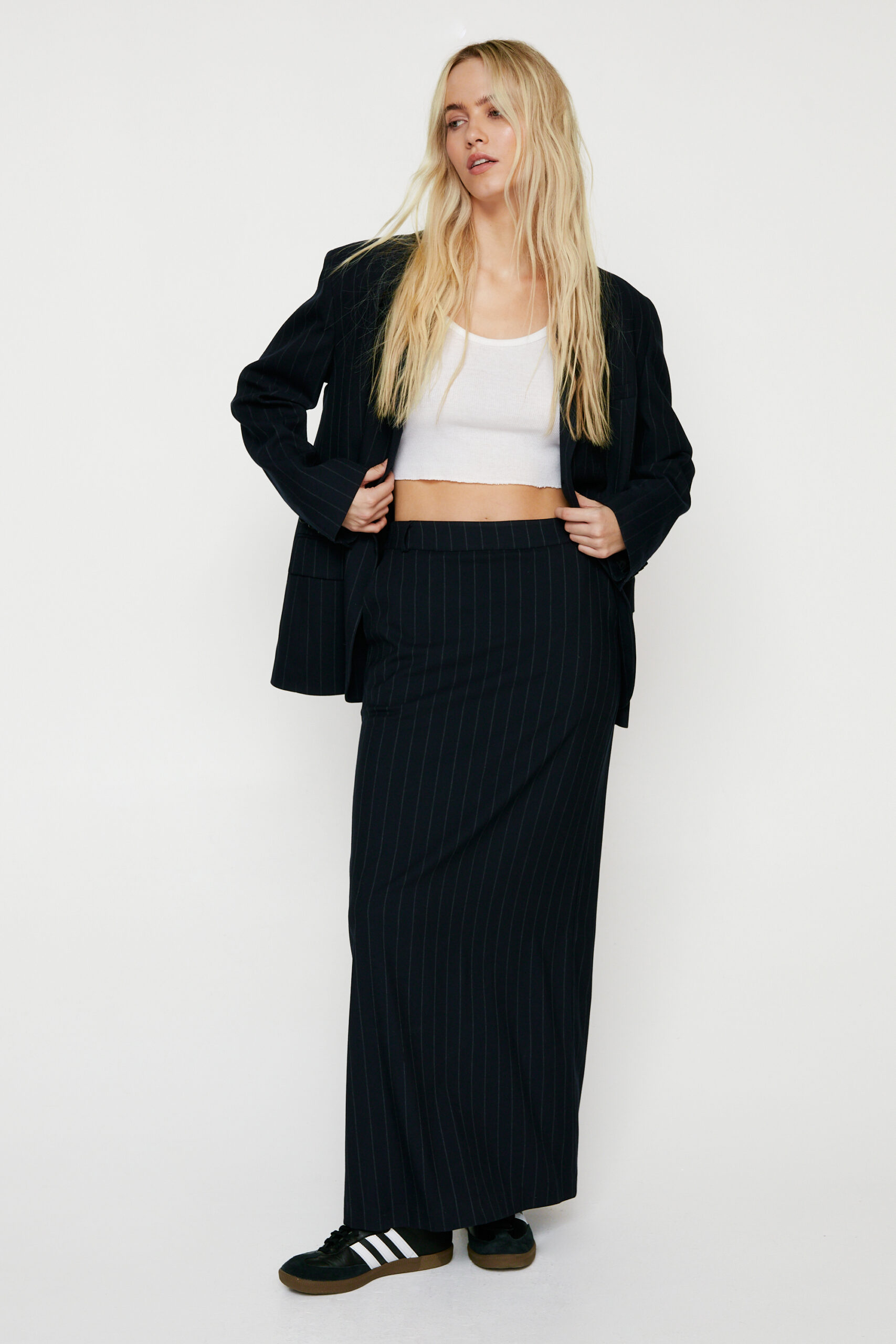 Women's Business Casual Skirts
Let your legs out – in an office-appropriate way.
Skirts are a great way to add formality and look like lots of effort has gone into your look, while staying comfy. For business casual women's outfits, midi or maxi lengths are always the safest option. Knee length or longer! If your office is quite lax with their dress code, you could pair a mini skirt with a button down, thick tights, and chunky boots for confidence-boosting F/W business attire.
A straight or relaxed fit midi or maxi skirt is always a safe option, with fits that allow you to stay comfortable the whole day, and endless styling options. Pair with a bodysuit or a blouse for a look that will take you seamlessly from spreadsheets to spritzers.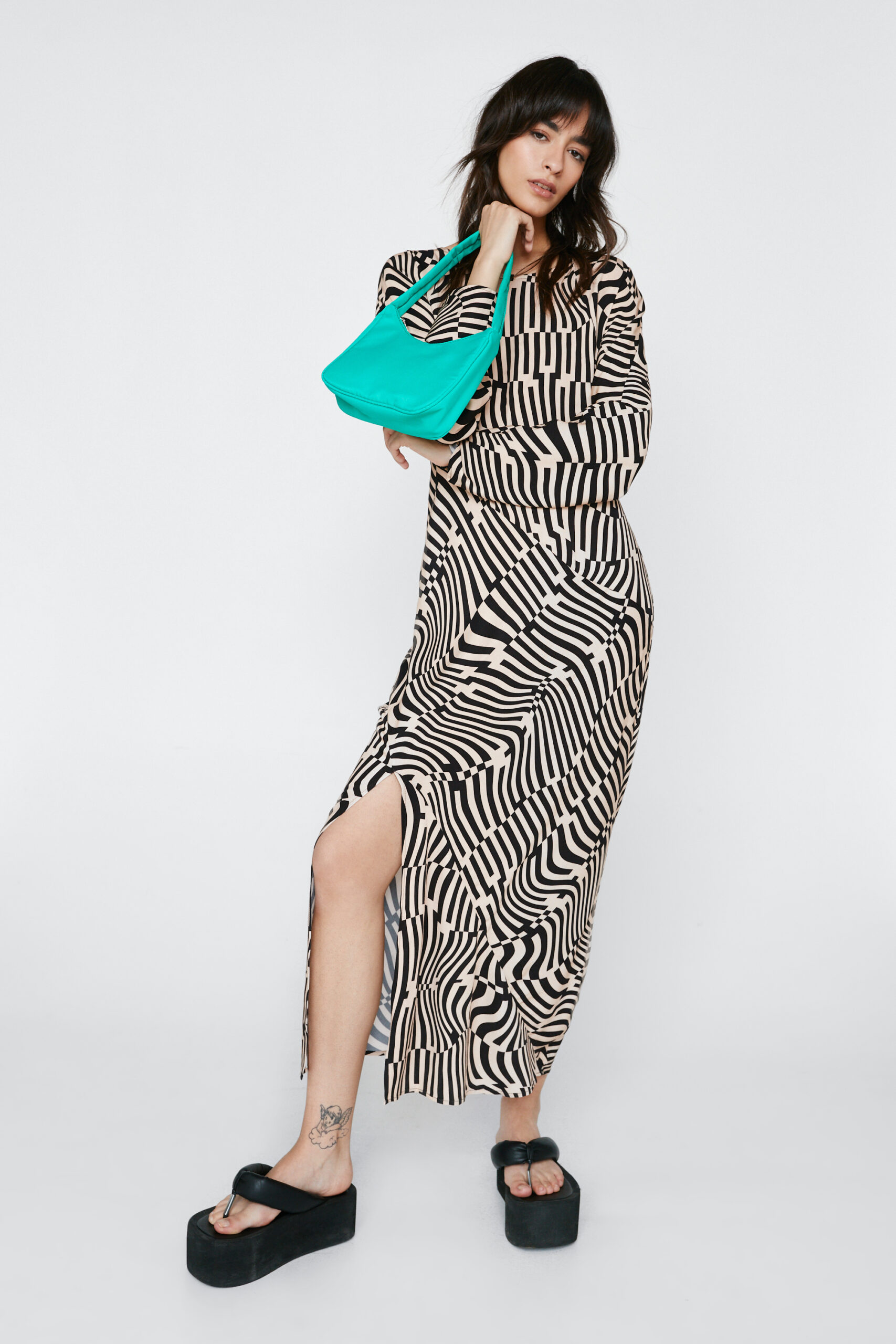 Women's Business Casual Dresses
Getting dressed up.
Feel confident in our dresses for the office, with a range of work-appropriate cuts, layering opportunities, and cute prints. 
Like skirts, opt for midi or maxi lengths, at least knee length. You can use dresses to bring fun prints and colors to your office closet, and you can easily make a casual dress more formal with the addition of a blazer and heels. Dresses are, of course, ideal for going from day to night, perfect for a gal who's always on the go and always has plans.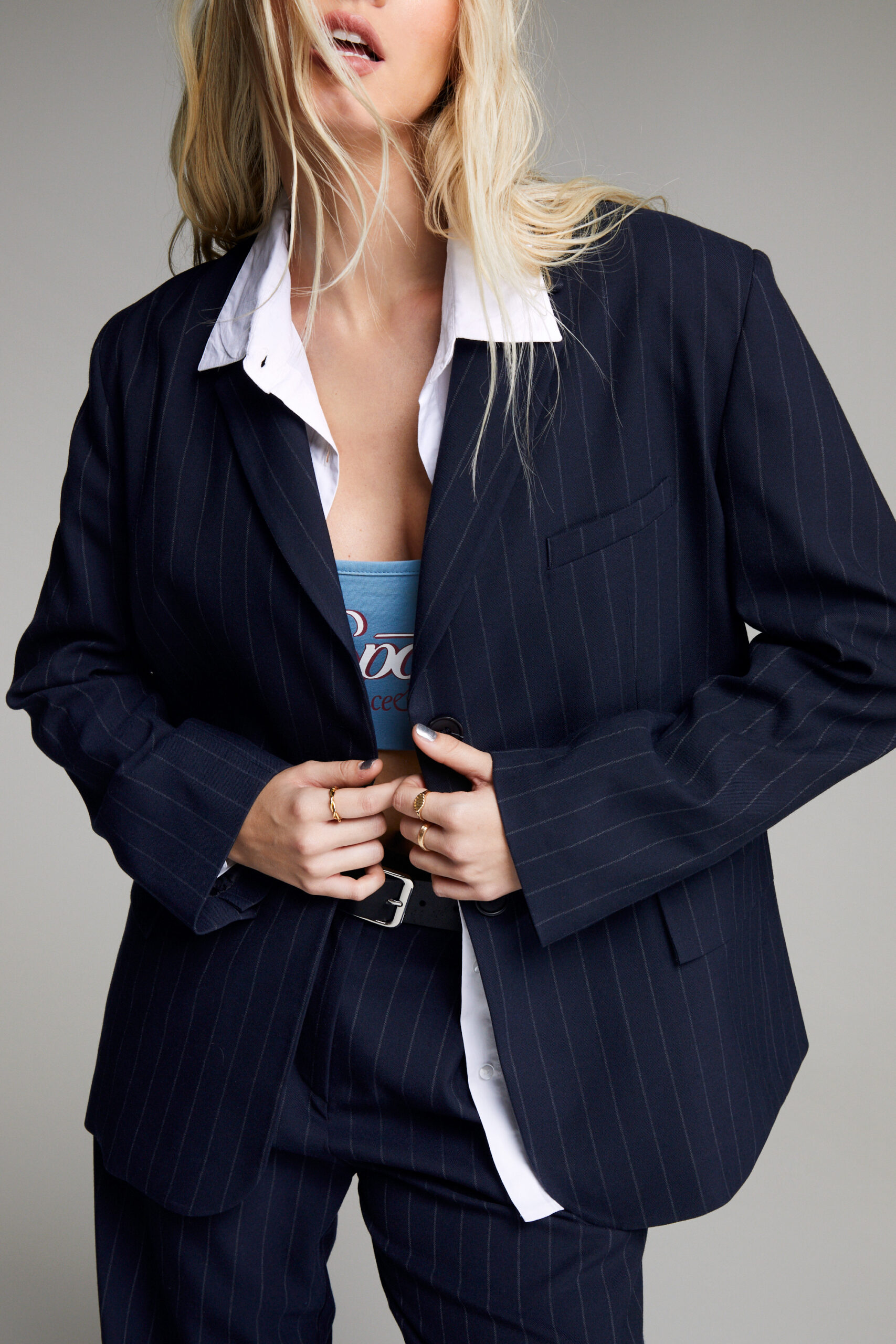 Women's Business Casual Blazers
The ultimate closet staple.
Feel confident in a blazer. Blazers are some of our fave pieces. They're unbelievably versatile, able to be paired with anything from shorts and a crop top to mini skirts and blouses to maxi dresses. You can opt for a traditional black, gray, navy, or pinstripe blazer for practicality, and also grab a blazer made in a popping pink or yellow to bring some fun to your look. We love both classic and fun blazers, as classic blazers instantly add more formality to a look, whereas fun blazers give an unexpected twist to a look by elevating its formality but also injecting some personality.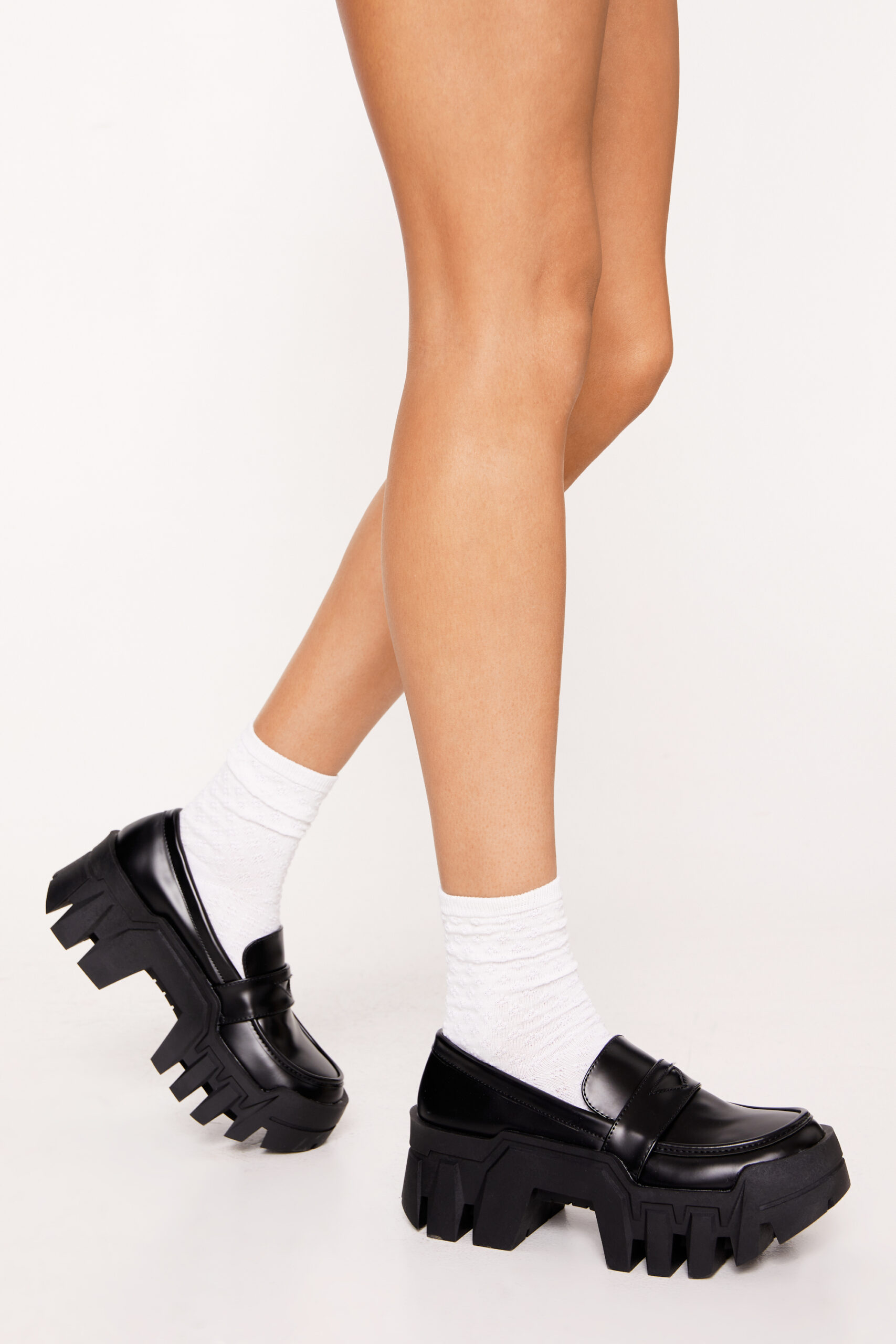 Women's Business Casual Shoes
Stepped up looks.
Whether you strut into the office in a pair of heels, or prefer to kick it in flats, we've got the business casual shoes for you. From classic Mary Janes with a platform twist, to chunky clogs, to ankle cowboy boots, we've got options for all seasons and any outfit. Use a pair of heels to step up a button down and jeans, then slip into a pair of loafers with a dress and blazer for a comfy look, ideal for a day of meetings then heading to the wine bar after hours. 
If you're still looking for office outfits which will have you turning heads and bossing every meeting and presentation, check out our post about casual summer office outfits here.