Fall into cozy looks and even cozier days.
The weather is changing, there's a chill in the air, pumpkin spiced everything is available. Fall is here. 
Fall is one of the most difficult seasons to dress for, from finding transitional outfits and transitional dresses to take you from summer to fall to winter, to never knowing whether you need a jacket, to being cold in the AM and warm in the PM, dressing yourself from August to October has always been a conundrum. Fear not, though, as we're here to show you our faves for cute fall outfits in 2023. Take fall outfit inspo from our top picks of cute fall dresses, fall fashion, and full cute fall outfit ensembles that will see you through the season, while giving you trophy pieces and layering essentials that can be worn year round.
Shop our new drop of fall outfits, designed to elevate your essentials and step up your fall looks, whether you're hanging at home, grabbing coffee, or getting a little dressed up. Browse some of the pieces below, or explore the full collection here.
Fall into fierce fall fashion here.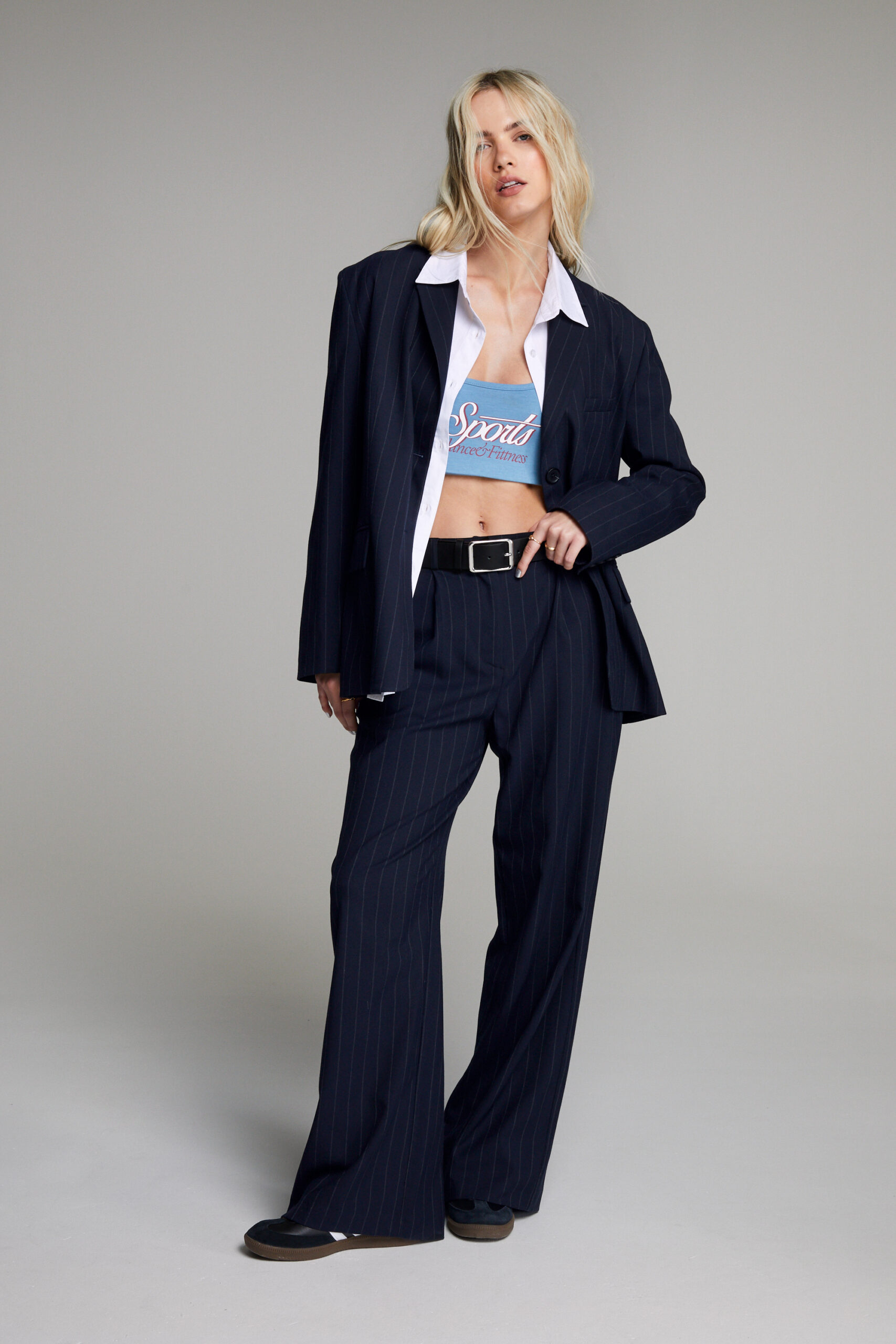 Cute Fall Outfits 
Let's kick things off.
From two piece sets to jumpsuits to seasonal essentials, these pieces are going to kickstart your fall closet. Wear a jumpsuit with sneakers while the weather is warm, then switch to chunky boots and layer with a cardigan or sweater when the chill sets in. A two piece set has been the look of the year, and it doesn't seem to be slowing down for the colder seasons. Grab an ultra comfortable sweatpants and sweatshirt set for casual days out and cozy days in, then opt for a tailored blazer and pants set for a look that will take you to all your upcoming fall events.
Alternatively, level up your pants game with a pair of star bum jeans or flared faux leather pants, or grab a pair of failsafe cargo pants. They can be paired with anything from crop tops to sweaters and knits so will carry you seamlessly through the transition of the seasons, and can be worn from shopping days to office days.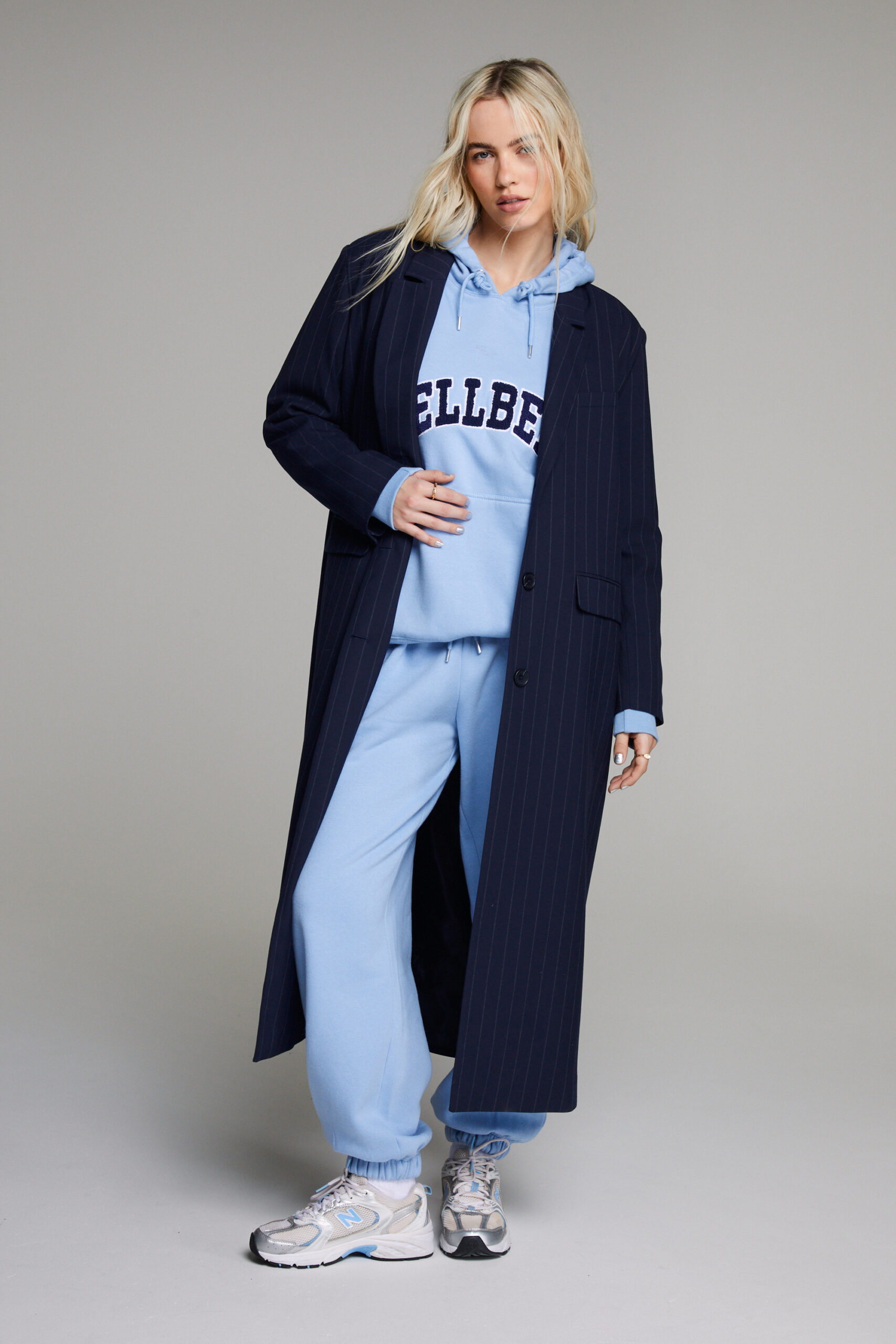 Fall Fashion – Jackets
Layer season.
Our fave thing about fall? Layering up. Unique jackets, cardigans, and outer layers are a great way to inject some personality into your look. Add a vibrant knit cardigan for warmer, drier days, perfect for pairing with a crop top and denim. Grab an embroidered jacket for a subtle pop of color and intricate detailing. Denim is having a moment right now, and it can be easily incorporated into your look with a classic denim jacket or a more unique denim trench coat.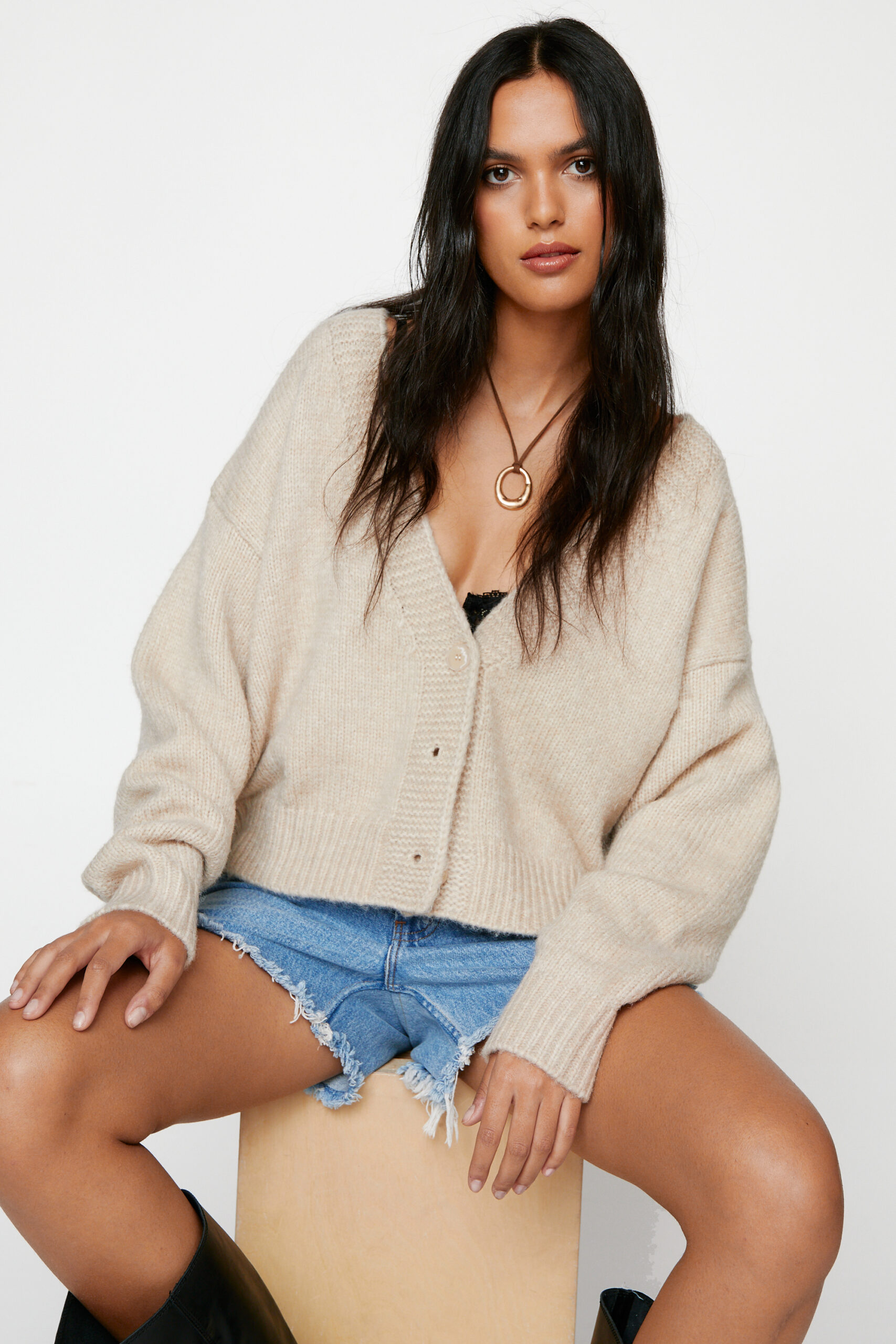 Fall Fashion – Staples
Stocked up staples.
For colder seasons, there are certain items that you can't go without. You're going to need some essential knits, some night out tops that can be easily paired with jeans or leather pants for a warmer approach to night out looks, a versatile outfit for more formal occasions, like a jumpsuit, and a pair of fierce yet comfortable boots which can be worn with anything from mini skirts to cargo pants.
These closet essentials are ideal for keeping your occasion looks rotating while keeping warm and comfortable, and for ensuring you always have a cozy sweater to pair with a mini skirt or jeans for a transitional warm to cold weather look.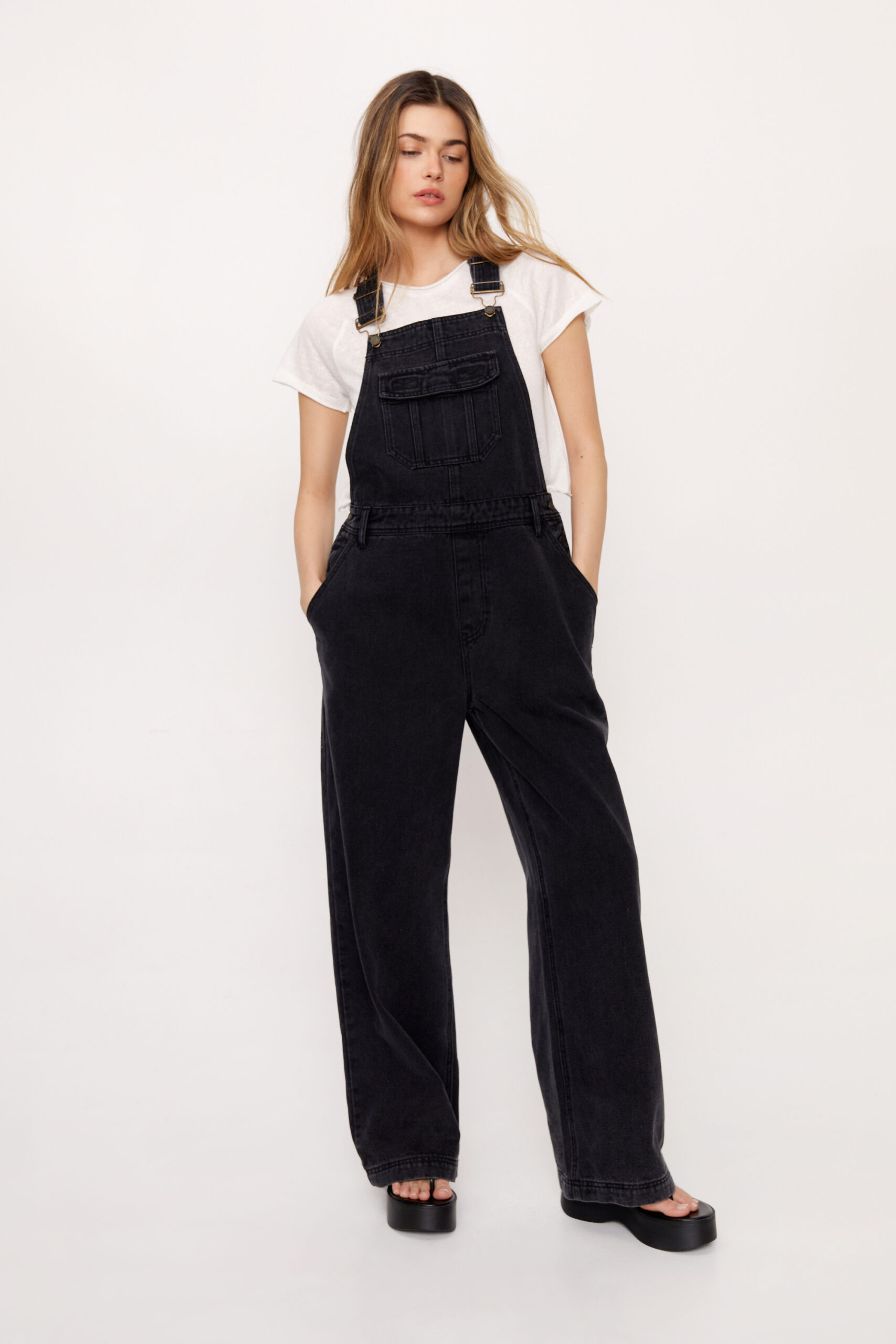 Fall Fashion – Layering
Leveled up layers.
Fall is all about layering up. From mini skirts styled with thick tights, boots, and a sweater, to a dungaree dress worn over a long sleeve top with chunky sneakers, to a jumpsuit layered over a blouse or slipped under a button down shirt, the options for layering looks are endless. Try mixing and matching pieces that you wouldn't expect: tailored pants with a casual graphic tee, and button up shirts over casual dresses and skirts are just the beginning. We love layering cute pieces with more formal vibes for a contrasting look that will take you seamlessly from day to night.
Top tip: thigh high and knee high boots are great for covering your legs on colder days, giving you more wear out of your shorts and mini skirts!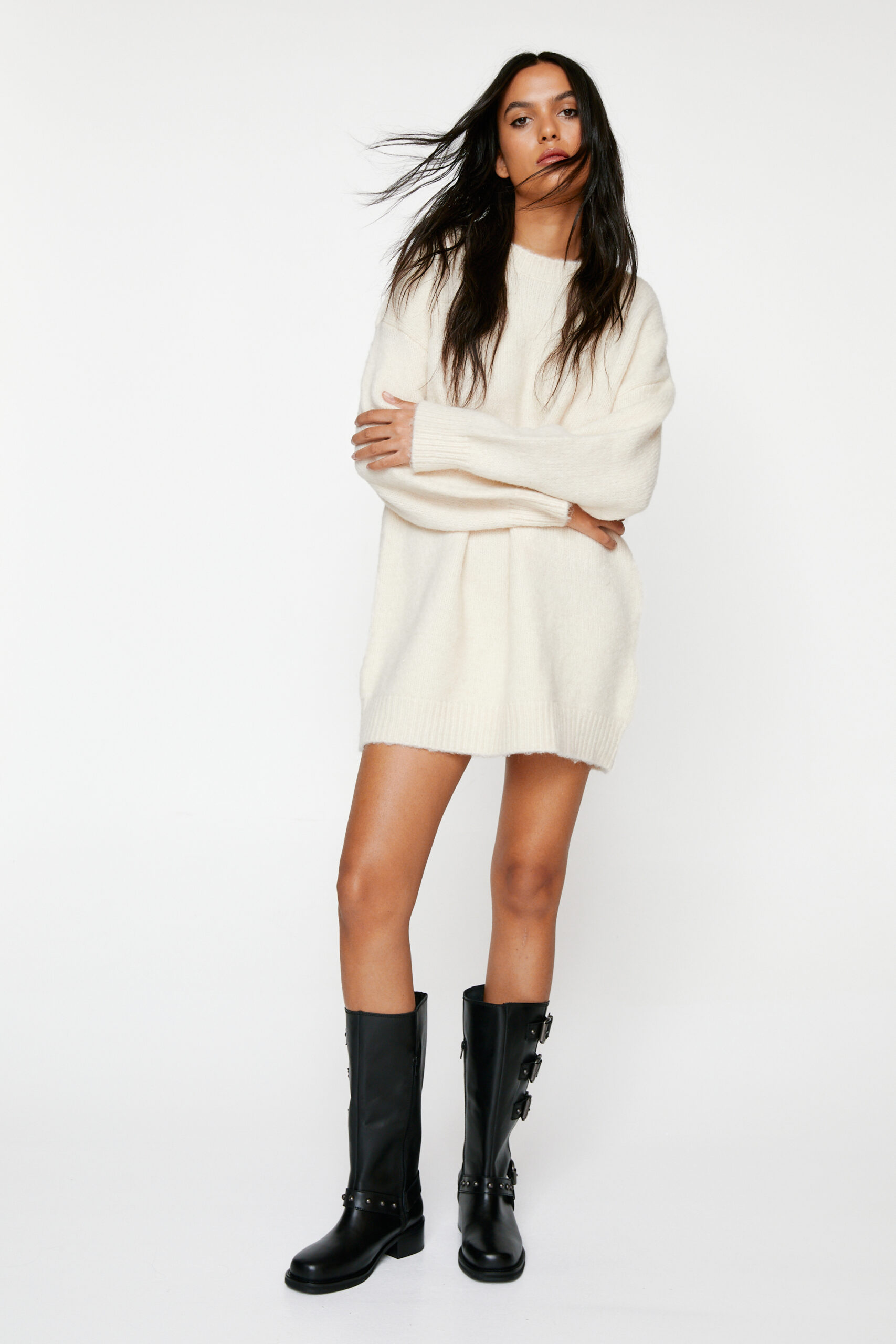 Cute Fall Dresses
Getting dressed up. 
Cute fall dresses come in literally every shape, size, and design. From flirty minis with vibrant fabrics, to laid back maxis with relaxed fits, and occasion dresses perfect for fall wedding guest days. Our top picks of cute dresses for fall include long sleeves to protect you from the fall chill, stellar silhouettes, and styles ranging from casual dresses ideal for breakfast dates, to occasion dresses perfect for getting a little dressed up.
For fierce fall looks designed to take you from day to night, check out our new fall collection here.
Still looking for some fall fashion inspo? Check out our blog posts below about fall fashion moments: