Gothic Pieces for Everybody and Every Lifestyle
It's time to get creepy and kooky, mysterious and spooky.
It's the return of the gothic style icon, Wednesday Addams. We can't be the only people who are absolutely obsessing over the new series, or the looks they're serving. 
While Wednesday may be allergic to color, she's no stranger to fashionable cuts and patterns. Oversized silhouettes are contrasted with structural pieces, and blacks and greys juxtapose shocking whites. Not forgetting the classic Wednesday Addams dress, or that school dance dress.
We already knew that the new series would serve us some twists on the classic Wednesday Addams outfits, but who knew the Halloween aesthetic would meet modern tastes so perfectly?
Wednesday Addams has been a style icon for decades, so let's get into it, AKA the essential pieces and statement separates you'll need to be inspired by her in your everyday looks.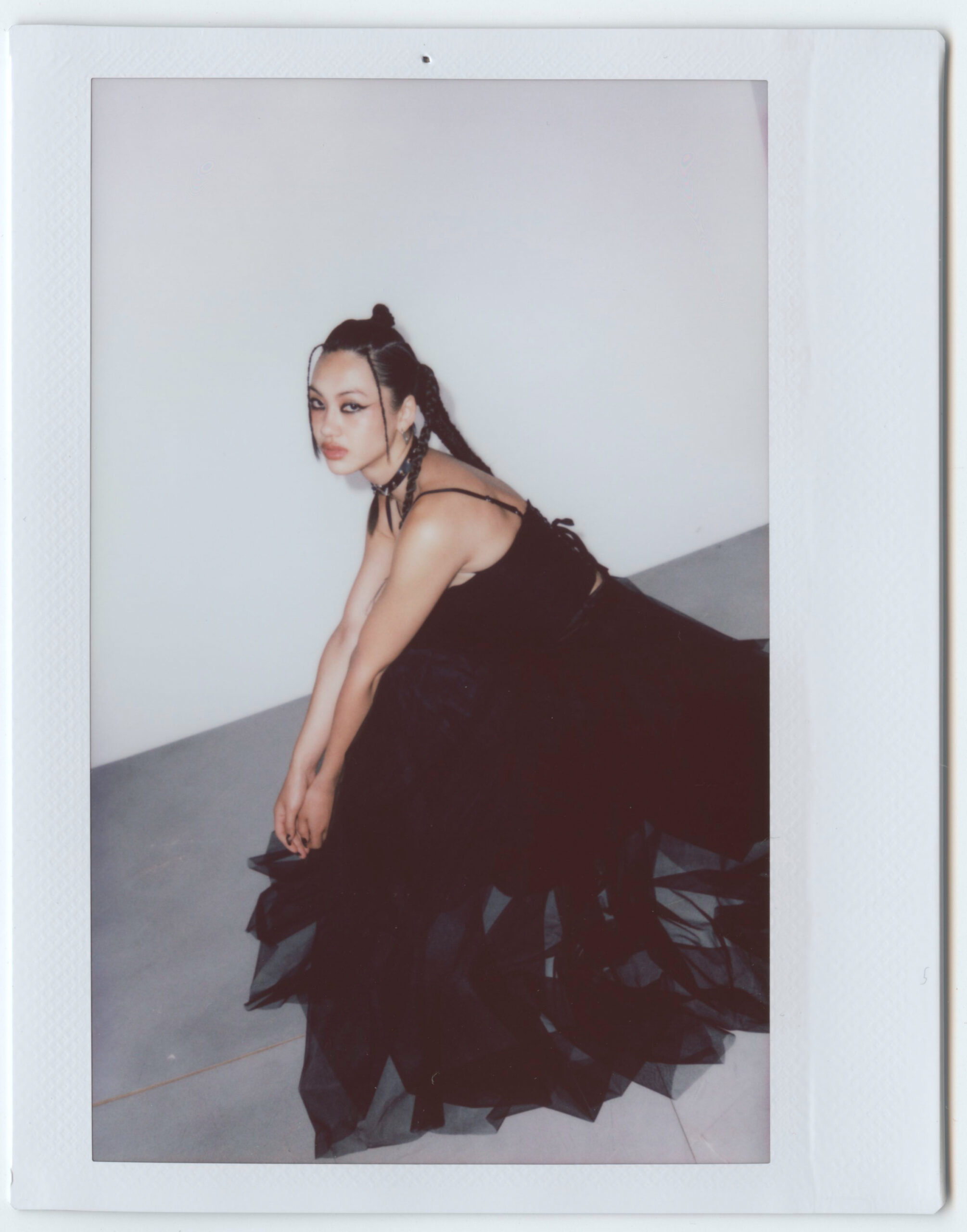 Wednesday Addams Inspired Dresses
Wednesday has allowed us to see the titular character in a much more detailed way, with costumes that match her age but also her energy. Her dresses make up much of her closet, in fact we only saw her in dresses for a very long time.
In the new series, we see her in knee-length hoodies and slouchy clothes, but also in the more structured collar dress, and that dance dress we're all obsessing over. No matter whether she's throwing piranhas into a swimming pool or playing her cello in the moonlight, she never compromises on her iconic and hella individual style.
When you think of Wednesday Addams, two things probably spring to mind: her long braids and her collared dress. Dresses with a collar provide a little more formality and can be worn anywhere from shopping days and happy hours, to creeping through the woods hunting for monsters—y'know, whatever suits… 
Gothic Occasion Dresses and Goth Prom Dresses
Wednesday's chiffon ruffle dress provides a pivotal moment in the series, and is a look that stays with you even after you've finished all episodes. The high neck, cinched waist, and maxi length make for the perfect Goth prom dress.
As fans of relaxed styling, we're taking tips from Wednesday's oversized hoodie moments, ideal for novel writing and hanging out in your dorm room.
The closest we can get to a knee length hoodie is a sweater dress. Infinitely comfortable and perfect for wearing on cozy days in or casual days out, sweater dresses are a true closet staple.
Wednesday Addams Inspired Accessories
For exploring the woods, Wednesday always has a stellar bag on hand. Whether it's her leather backpack or cross body bag, she's clearly a fan of high quality pieces (especially in leather), and so are we. 
Add some instant Wednesday energy to your pre-existing outfits with a body harness. 
Body harnesses add that edge and once you know how to style them, you'll never leave home without one. Use them to cinch your waist when wearing a floaty blouse or dress, or wear over a top or dress to add structure and alternative details.
As for leg harnesses, style under a mini dress or over shorts to add gothic vibes to your outfit, whether you're in a festival field or going for brunch.
Wednesday Addams Inspired Shoes
POV: You're a homicidal teenager who needs shoes appropriate for both school and running from monsters in a forest. Luckily, we've got just the pair(s). Opt for some chunky platforms, AKA the comfy yet fashion-forward footwear with an alternative twist, perfect for styling with, let's face it, anything. Jeans, skirts, and dresses look great with chunky platform shoes, as the added height and bold array of hues and patterns instantly elevate any look.
Wednesday Addams Inspired Coats and Jackets
Nevermore isn't a very sunny place, so outer layers are kinda essential. Wednesday wears some interesting outerwear throughout the series, including structured blazers, leather jackets, cropped jackets, wool jackets, puffer vests, and cardigans. She really is inspiring everyone's winter closets, and we're here for it.
Blazers
Gone are the days of blazers only being worn in the boardroom. They now come in an array of colors, patterns, and fabrics, along with some super fun detailing like feather trims and safety pins.
Goth Inspired Jackets
Jackets can easily add edge to any look while protecting you from the elements. Wednesday wears a plethora of outerwear while she searches for the monster in the dark, and luckily we've got lots of layers inspired by her covetable closet.
Cardigans
When she's chilling in her room or layering up to take on the night, Wednesday is a fan of button up cardigans. She's not afraid of a loud pattern or different cuts, and shows us a huge variation of layering pieces.
Wednesday Addams Inspired Tops
Wednesday loves wearing monochrome patterns and cozy cuts. From stripes to checkerboards, including t-shirts and sweater vests, Wednesday has her staples sorted.
Relive your emo phase and grab some staples to perfect your goth inspired outfits. Thank you Wednesday Addams for reminding us all that goth will never go out of fashion.