So, your office has a casual dress code. A "wear what you want" or a "wear what you're most comfortable in" dress code. Somehow, this can be much harder to dress for than an office with strict, formal dress codes, as now your weekend outfits become your office outfits and your closet becomes a free for all. Wear what you want to wear any day for any occasion. 
We're here to help you make sense of a casual office dress code, and help you to pick some stellar casual work outfits that will take you seamlessly from the boardroom to the bar. Importantly, we can help you divide your office pieces from your at-home pieces to take control of your closet once more.
From jeans and a blouse, to graphic tees with cargo pants, to those essential, versatile blazers that you can throw on before an important meeting, we've got you covered.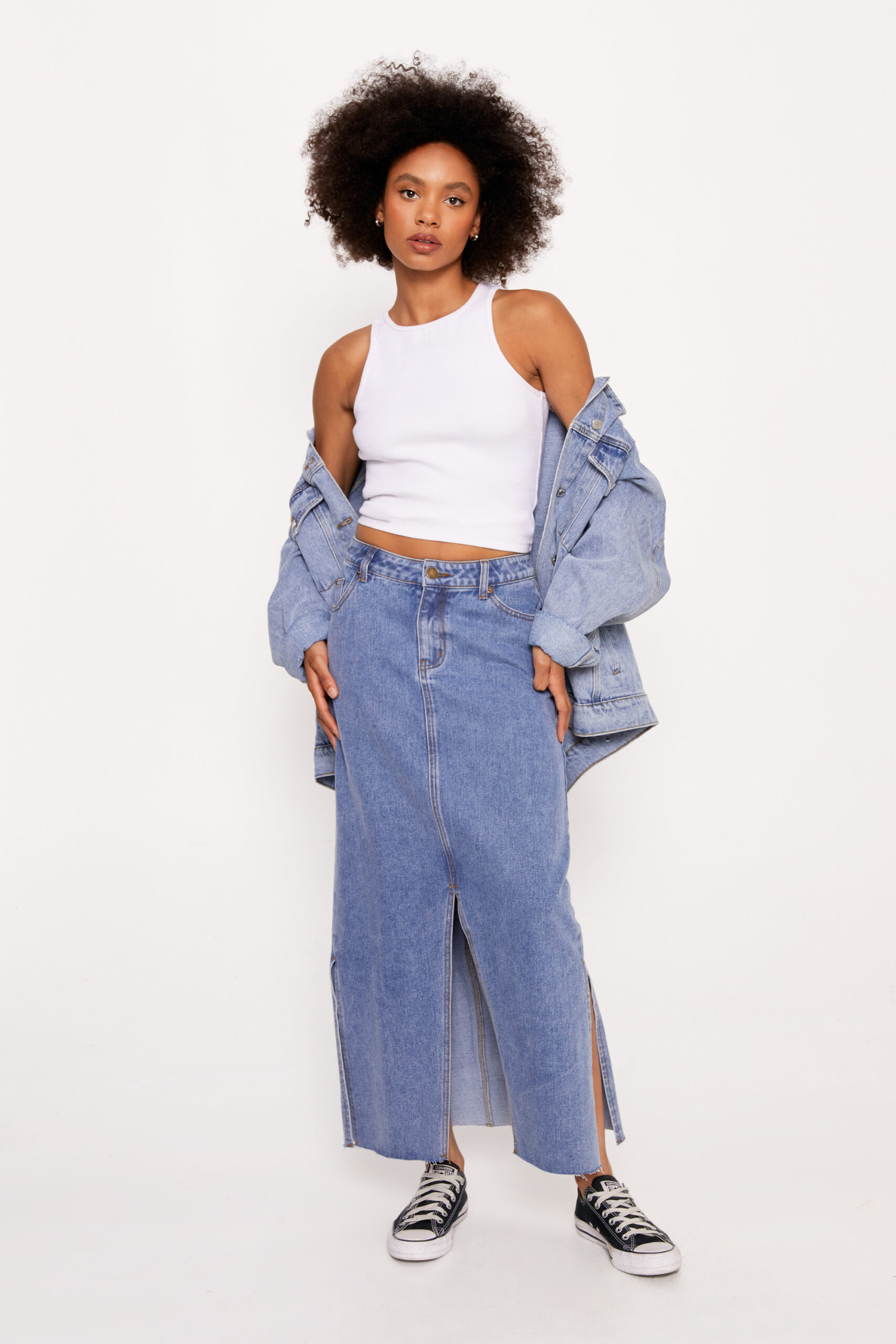 Casual Office Outfits: Denim
Denim is having a moment this year. With its fresh hues, huge variation of uses, and casual nature, denim staples are essential to a casual work outfit.
From relaxed overalls and failsafe jeans to denim maxi skirts – the outfit of the year – denim has a place in your officewear closet. 
Layer dungarees with a plain tee or bodysuit and boots. Wear your fave jeans with a blouse, or inject some personality by pairing them with a graphic tee. Throw on a blazer for colder days or important meetings. Wear a crop top or satin shirt with a denim maxi skirt for an elevated look perfect for presentations and post-work spritzers.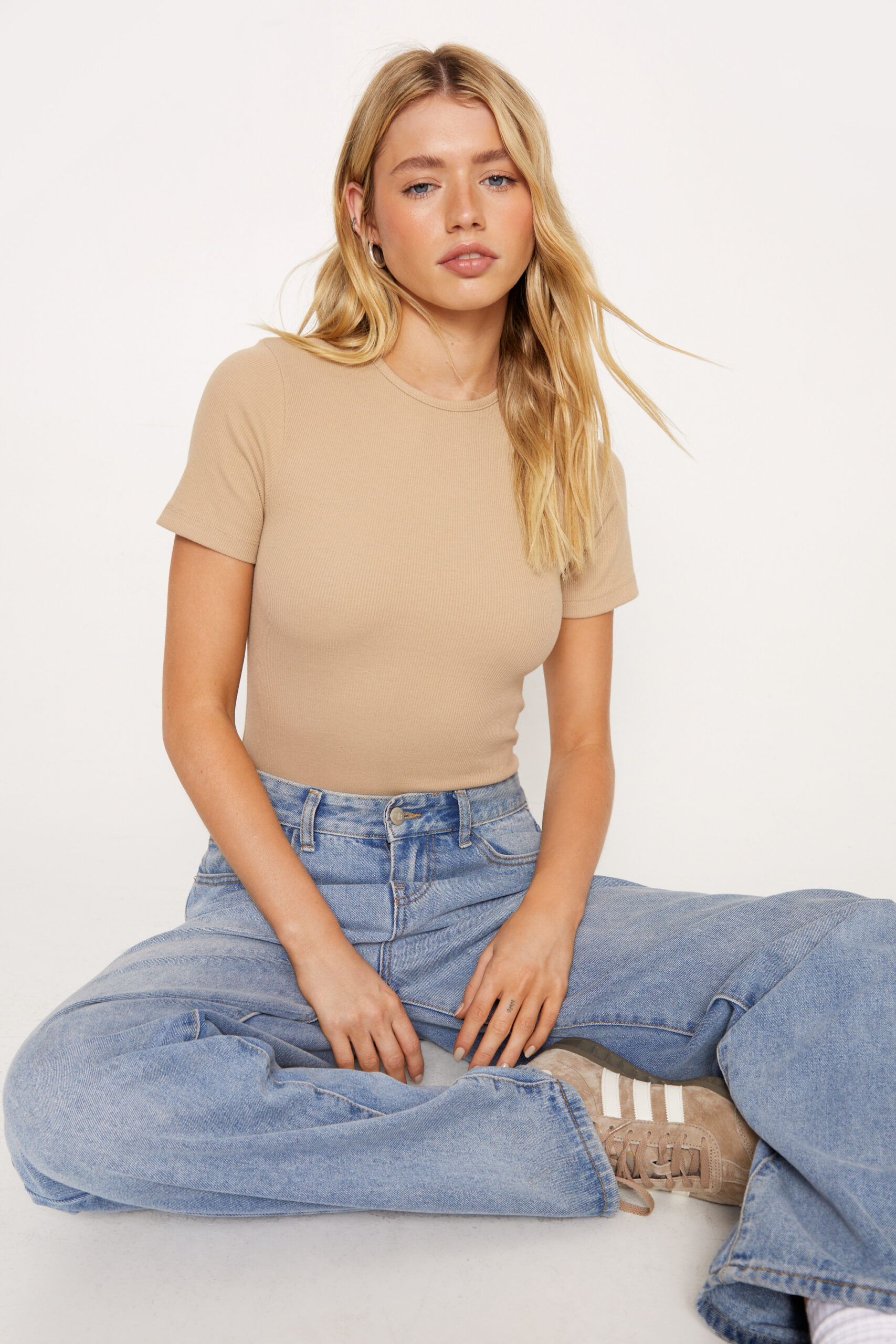 Cute Work Outfits: Shirts
Top it off.
Your work shirts no longer need to be a pressed button up. Explore all the options of your casual dress code with graphic tees, staple tank tops, and versatile bodysuits which can be paired with almost anything. Represent your fave artist, movie, or quote with a failsafe graphic tee, which can be styled with anything from maxi skirts to jeans to tailored pants. Layering with a blazer gives a juxtaposing outfit with formal and informal pieces, perfect for going from meetings to post work catch ups. 
Tank tops and bodysuits are ultra versatile, and can be paired with any bottoms as an essential layering piece. The same goes for a satin shirt. They seem formal, but when paired with jeans and chunky boots, simply elevate a casual office look.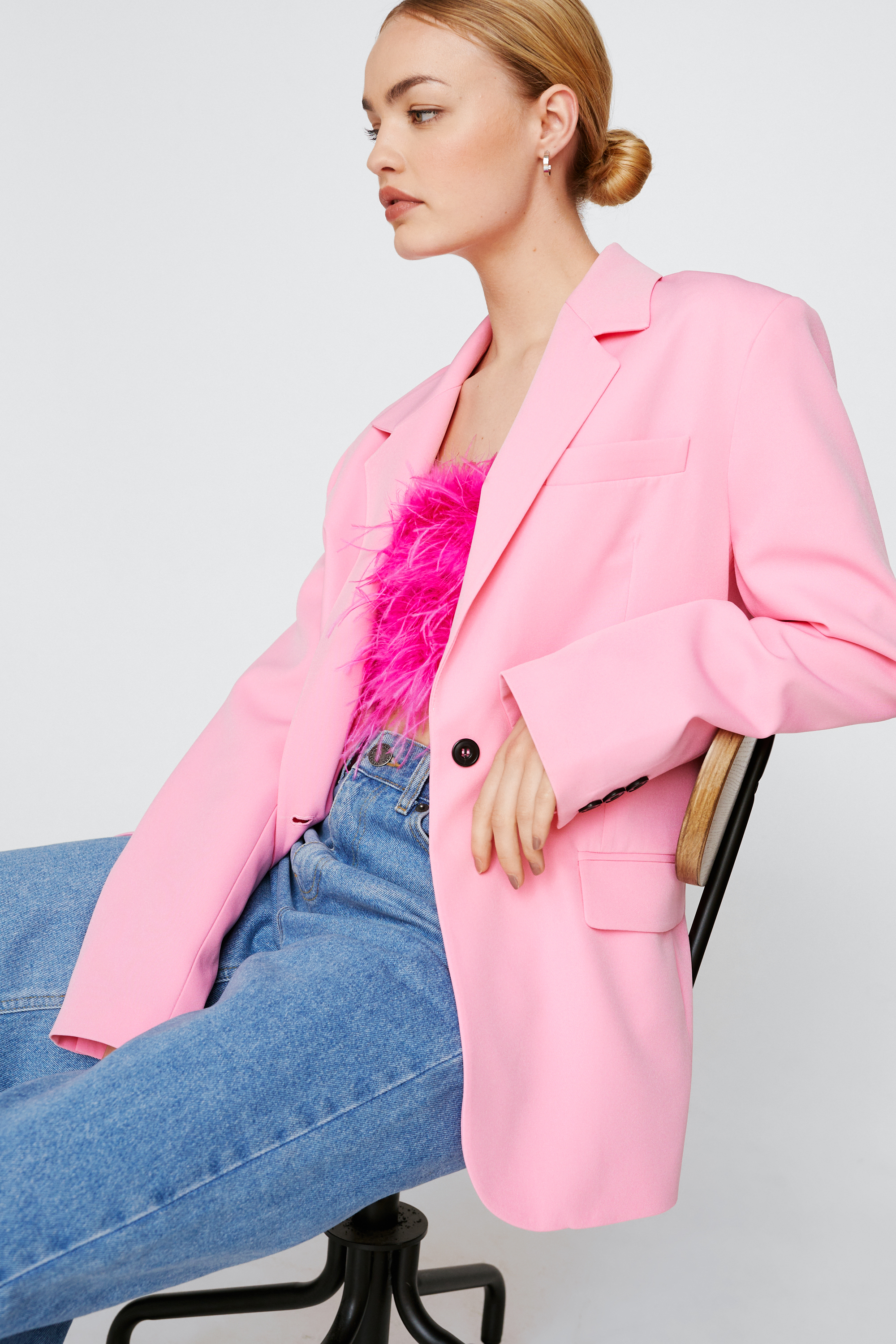 Casual Work Outfits: Blazers
Wanting to elevate your casual work looks? Look no further than a blazer.
Ultra versatile, and able to be styled with almost anything, blazers are ideal for slipping over your casual office outfit to add a layer in cold weather and add a little formality. If you've got a big presentation, or after work plans, blazers are perfect for jazzing up a simple jeans and T-shirt ensemble. Add it to a flowy maxi dress to add structure, or layer one with a button up shirt and tailored pants for a more formal approach, ideal for important office days.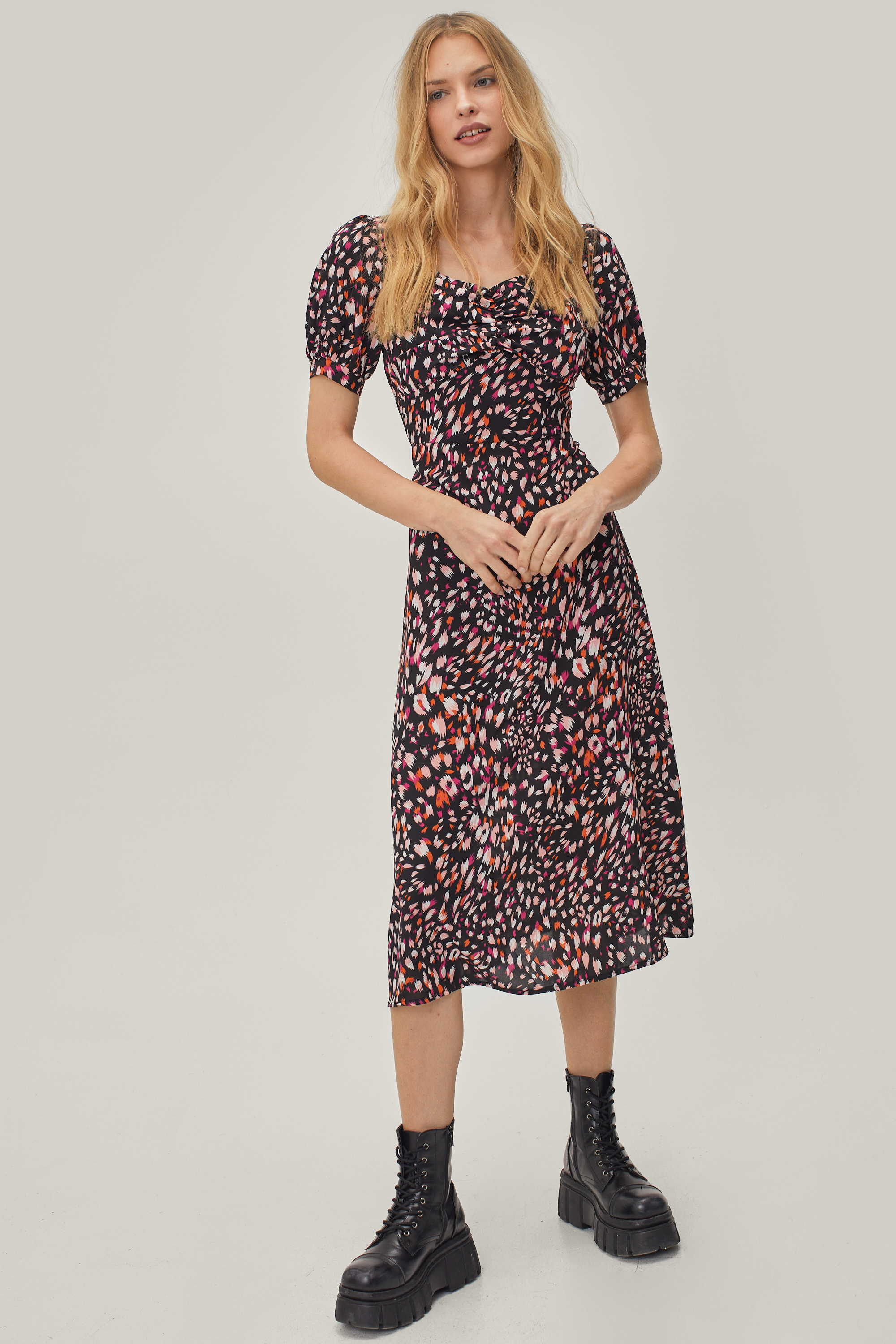 Cute Work Outfits: Dresses
Let your legs out.
You may think of dresses as a more formal approach to an office outfit, but trust us, dresses can be as casual and comfortable as jeans and an oversized tee.
Grab a knit dress for a cozy, casual look ideal for fall and winter. Style it with a leather jacket and chunky boots to go seamlessly from the office to dinner dates. Alternatively, a T-shirt dress or any relaxed fit dress is ideal for a casual work outfit, as you look great but are just as comfortable as you were in the giant T-shirt you slept in last night.
Grab some staple casual work clothes and get ready to seize the day, from coffee runs to late meetings.
Check out our blog post about summer work outfits for more stellar officewear inspo.