Come together with your closest friends and family for the night before the big day. 
Rehearsal dinners take place after – you guessed it – the wedding rehearsal. Get all your ducks in a row and practice your aisle walks for a smooth ceremony, then gather for dinner, drinks, gifts, and toasts as you settle in for the evening. 
The rehearsal dinner is also the first opportunity to kick start your wedding lookbook. The first outfit of your wedding is more casual than the big day, but should reflect the vibe of your venue and evening.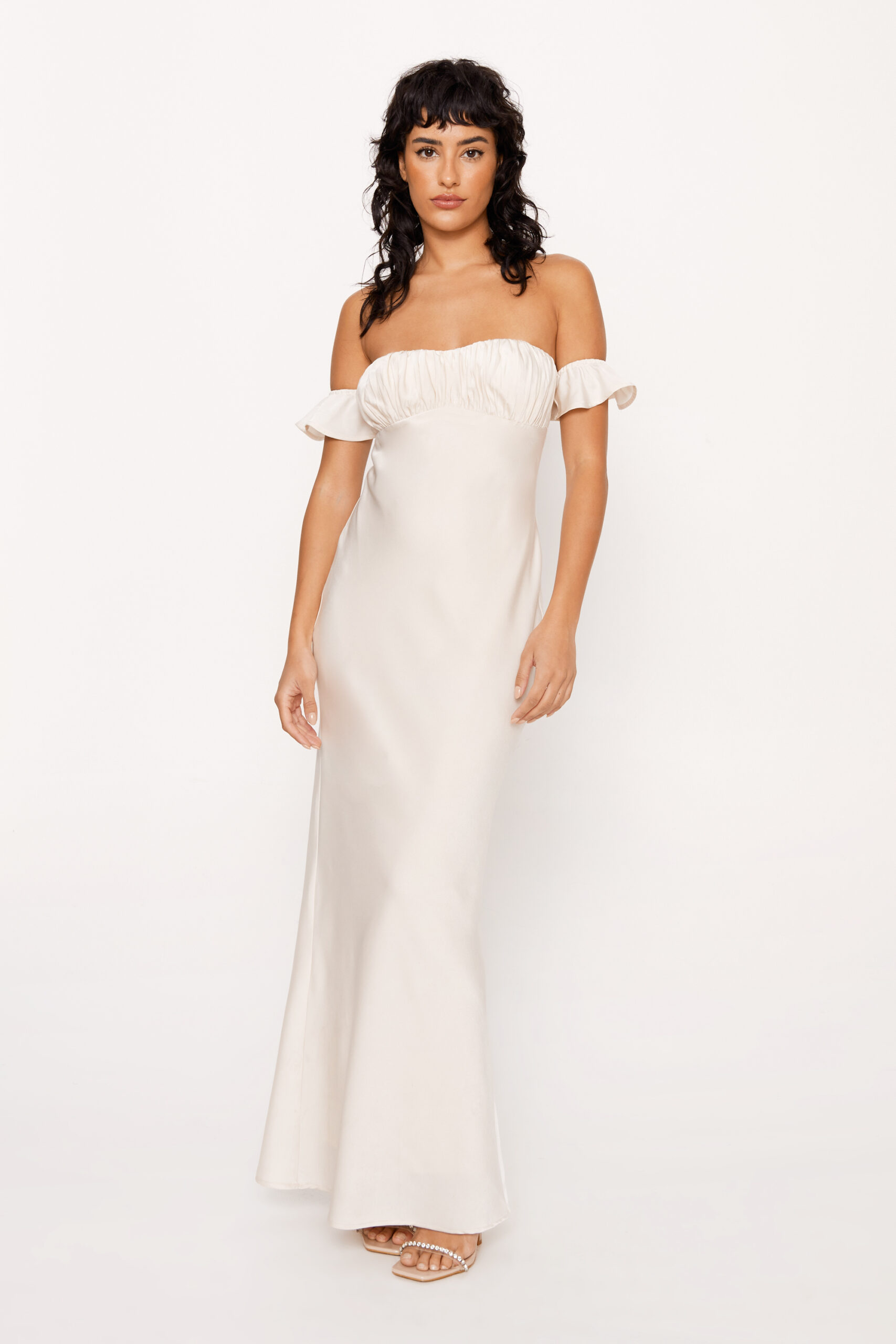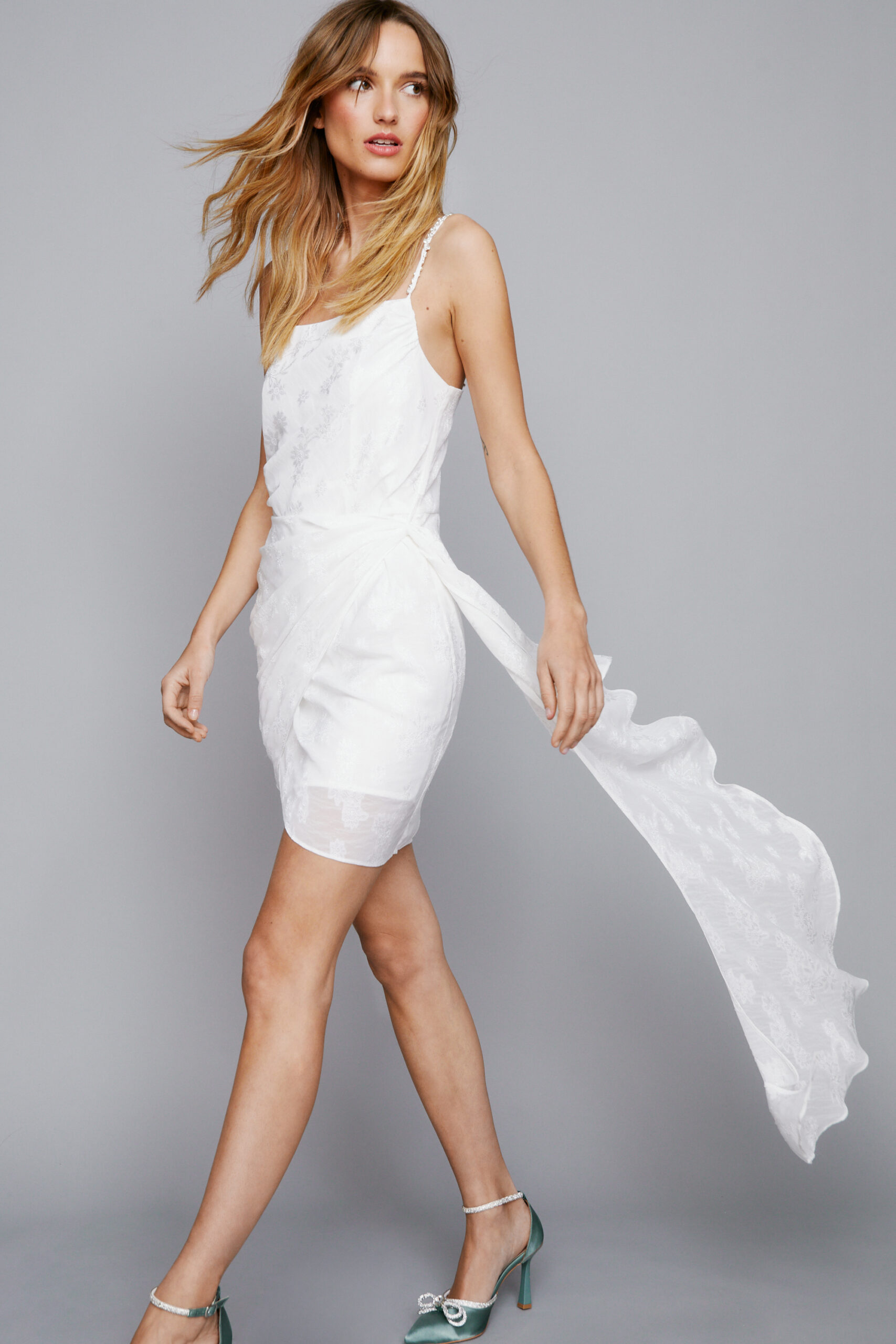 Rehearsal Dinner Dress for Bride
Below, we have listed our top picks of long and short rehearsal dinner dresses for the bride. Whether your venue is a traditional castle or a low-key backyard, your dress should reflect this. Feel confident (above all the excitement and nerves) while you present your bridal party with gifts and toast the loved ones who got you here.
Long Rehearsal Dinner Dresses
Long rehearsal dresses are ideal for more traditional, formal weddings. They bring the drama and all the bridal vibes while building the excitement for the days to come. With stellar backless designs, flowing silhouettes, and sparkling beaded details, start your bridal looks off with a bang.
Short Rehearsal Dinner Dresses
If your rehearsal dinner vibe is a little more low-key, opt for a short rehearsal dress. Short dresses can still bring the formal vibes while allowing you to move more freely, floating between guests and completing your bridal duties in style.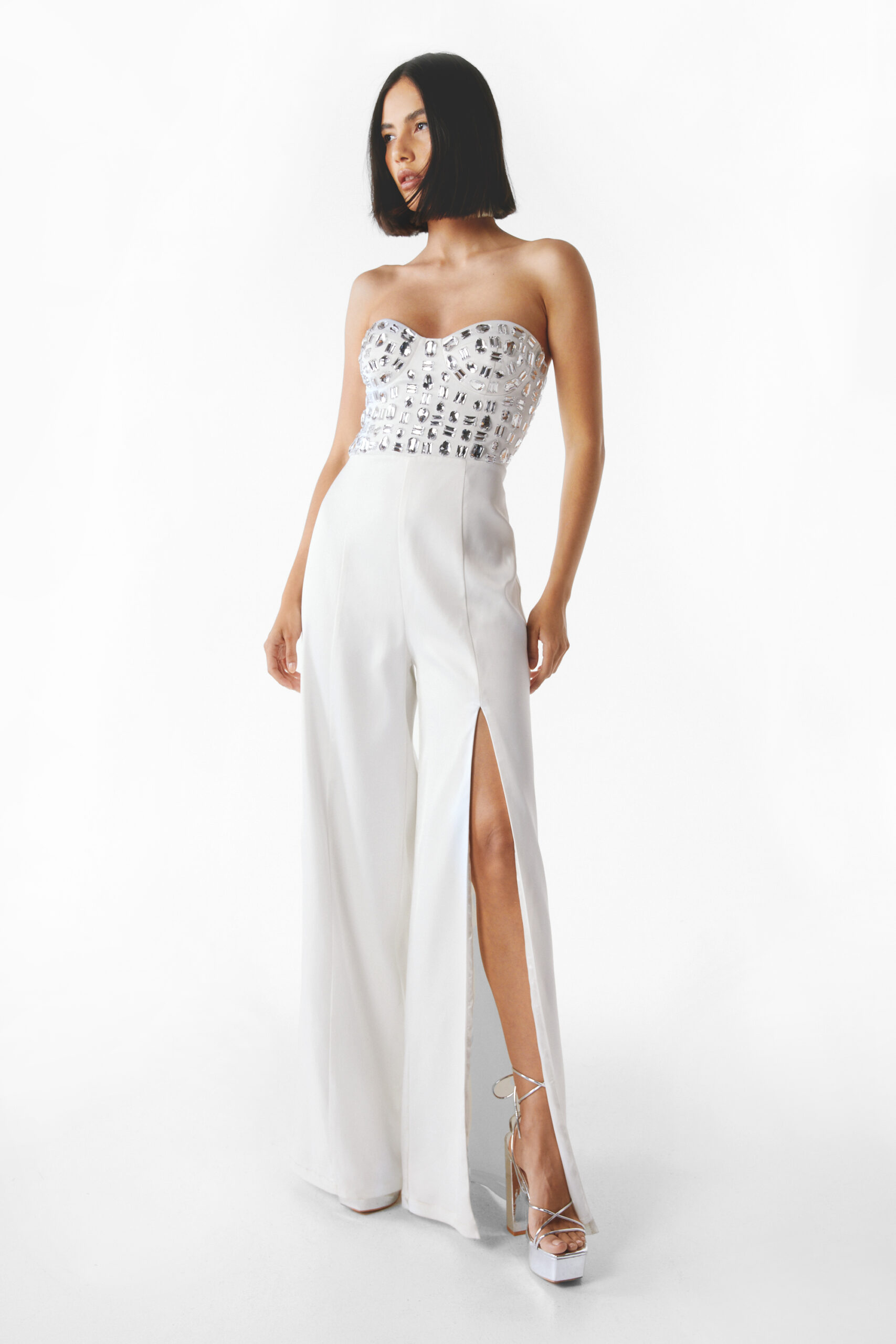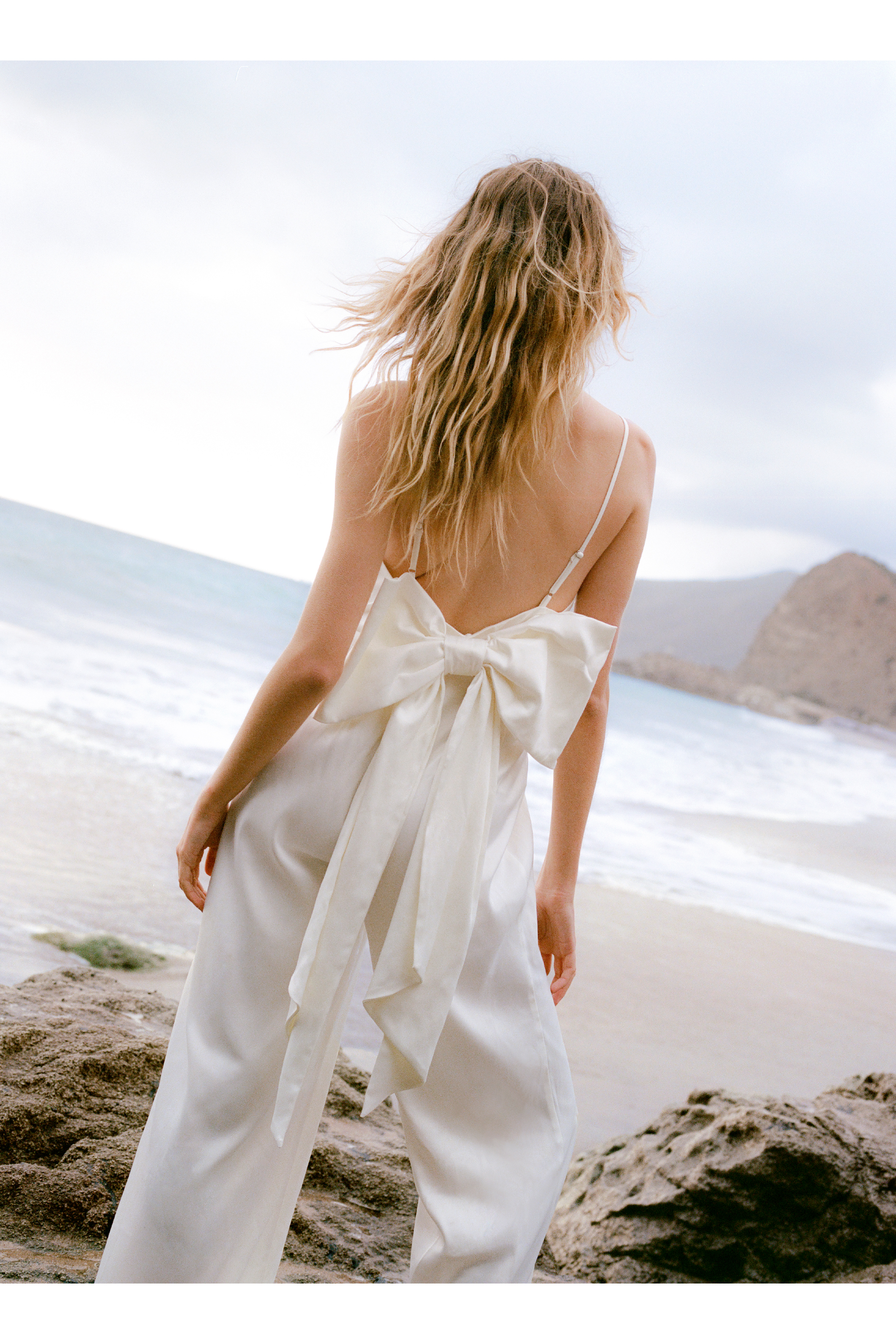 Rehearsal Dinner Outfit for Bride
If a dress isn't quite your vibe, or you just want to save your dress-based looks for the big day, why not consider a bridal jumpsuit or a two piece set for all your "what to wear to a rehearsal dinner" qualms?
Bridal jumpsuits bring the feminine touch, with delicate lace and stellar silhouettes, while the two piece sets bring the drama with their feather trims and statement pieces. If you want to serve a look that's a little more unique and unexpected, look no further than right here.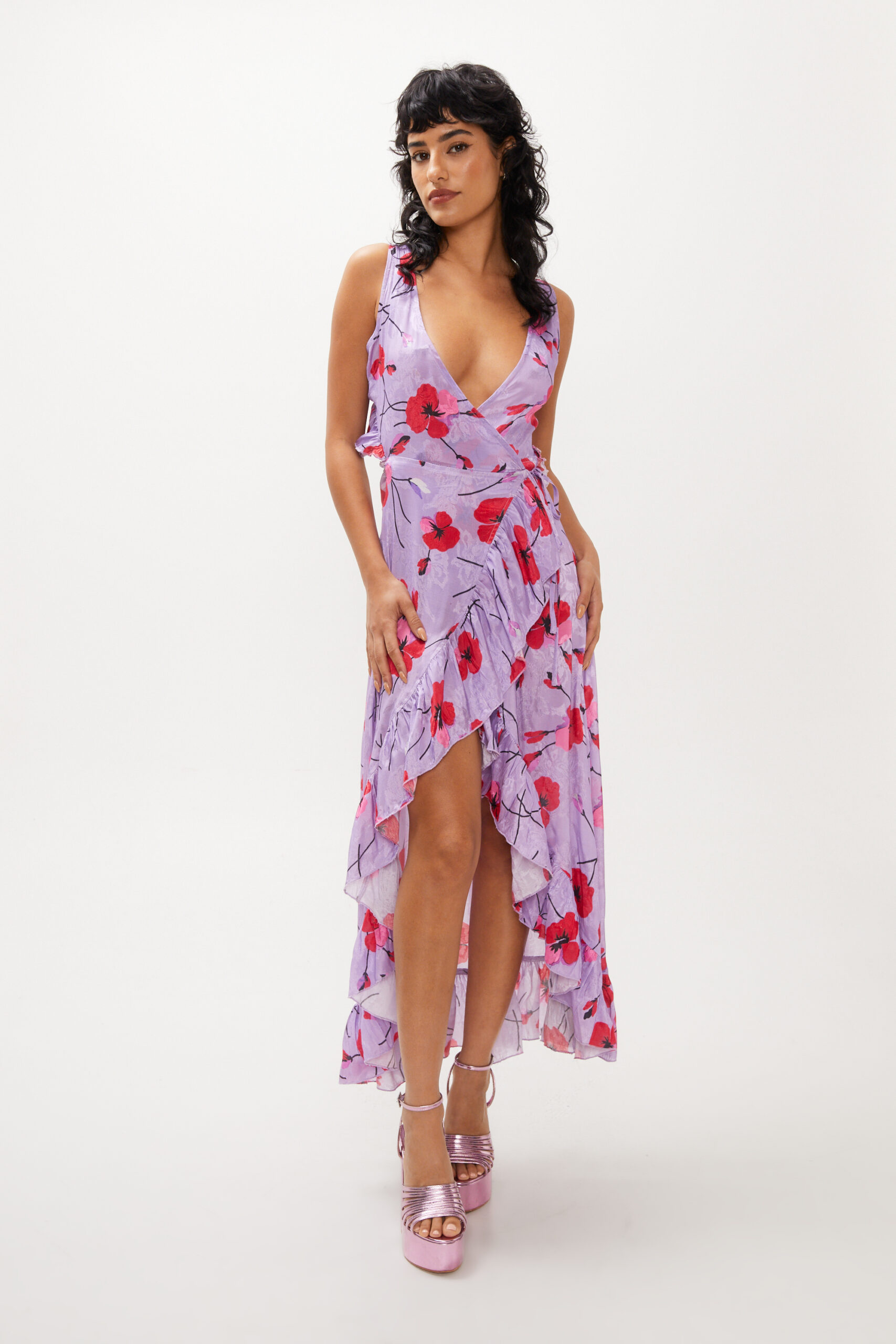 Rehearsal Dinner Dresses for Guests
If you're lucky enough to be in the inner circle invited to the rehearsal dinner, you need a stellar outfit to show it.
From soft, flowing dresses with statement backless designs, to striking jumpsuits and two piece sets, our top picks of rehearsal dinner outfits for guests is super varied. There truly is a look for everyone, no matter your personal style.
No matter what you wear to your rehearsal dinner, remember to enjoy the chilled time with your closest circle, and take a moment to soak it all in.
Not quite finding the pieces you're looking for here? Not to worry, as this is only one piece of a huge range of wedding content.
Check out our posts on
Are you a guest looking for some outfit inspo?
Read about what to wear to a spring, summer, fall, or winter wedding with us. If dresses aren't your vibe, check out our wedding guest outfits.
Don't forget your dancing shoes, either!