Warm Winter Hats for Women
 The cold weather is officially here. While the dark mornings and single figure temperatures may have you wanting to swerve the outside world in favor of your duvet and reruns of your favorite show, our winter hat collection thinks otherwise. Christmas lights are shimmering and it's time to layer up.
Adding a hat to your winter outfit shouldn't just be practical, it should be purposeful. Our stellar range of hats is super varied, catering for dark morning commutes, crisp winter walks, and last-minute shopping. So let's get into our edit of warm winter hats to complete your looks while keeping you warm.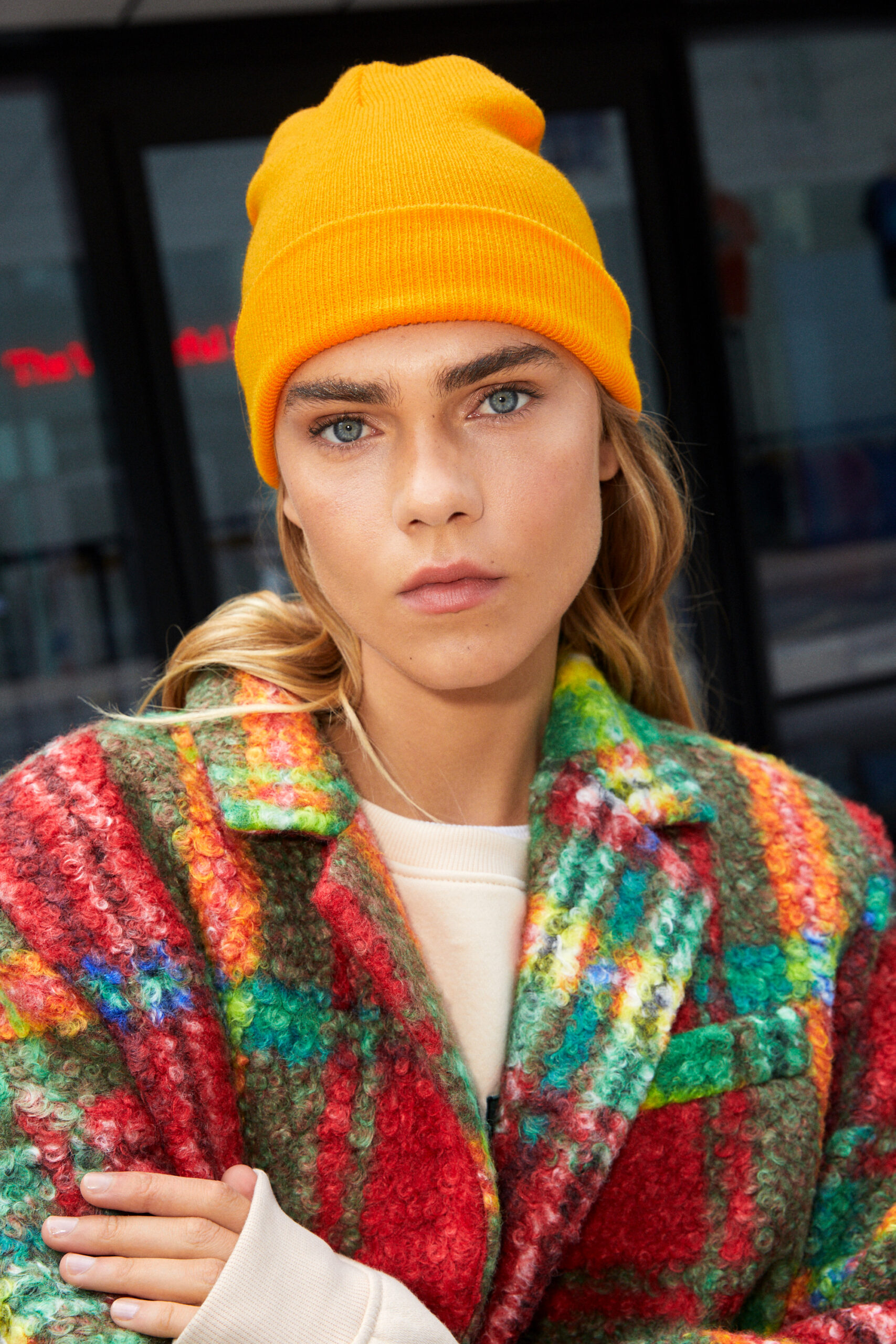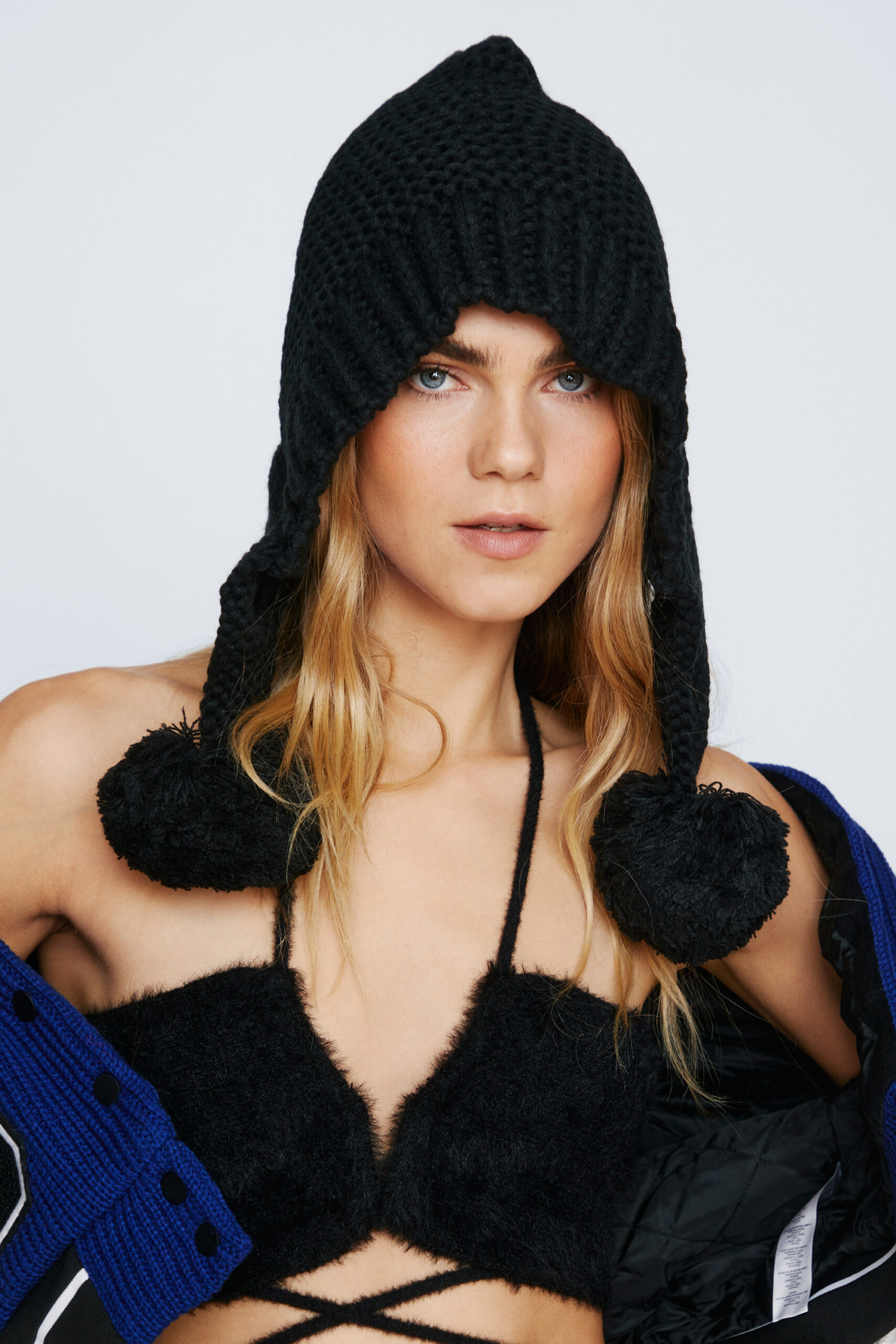 Knitted Hats
Is there anything more comforting than knitwear? Spoiler: no. 
Super cozy and looks great when styled with alternative textiles like leather, knitwear can create cool contrasts while protecting you from the elements. Our knitted hats can come in a range of designs for every style and every occasion.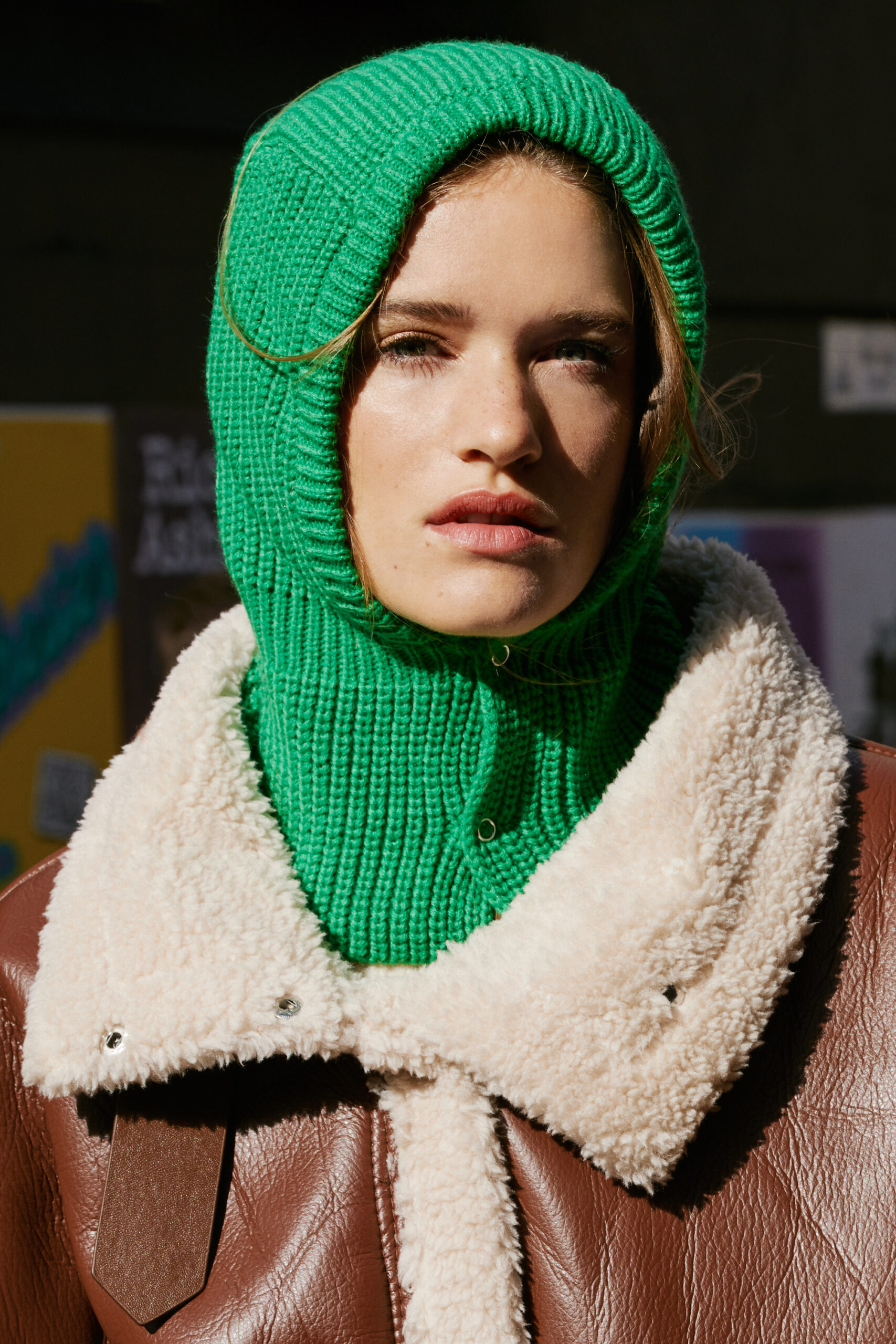 Knitted Hoods
Knitted hoods are a great way to add a layer to your look and protect yourself from the rain without committing to wearing a hoodie or heavy duty coat all day. Whether you're hitting the slopes or sipping mulled wine, knitted hoods are a great option for all your cold weather plans.
Hats like this are great for layering under a jacket (and hiding bad hair days).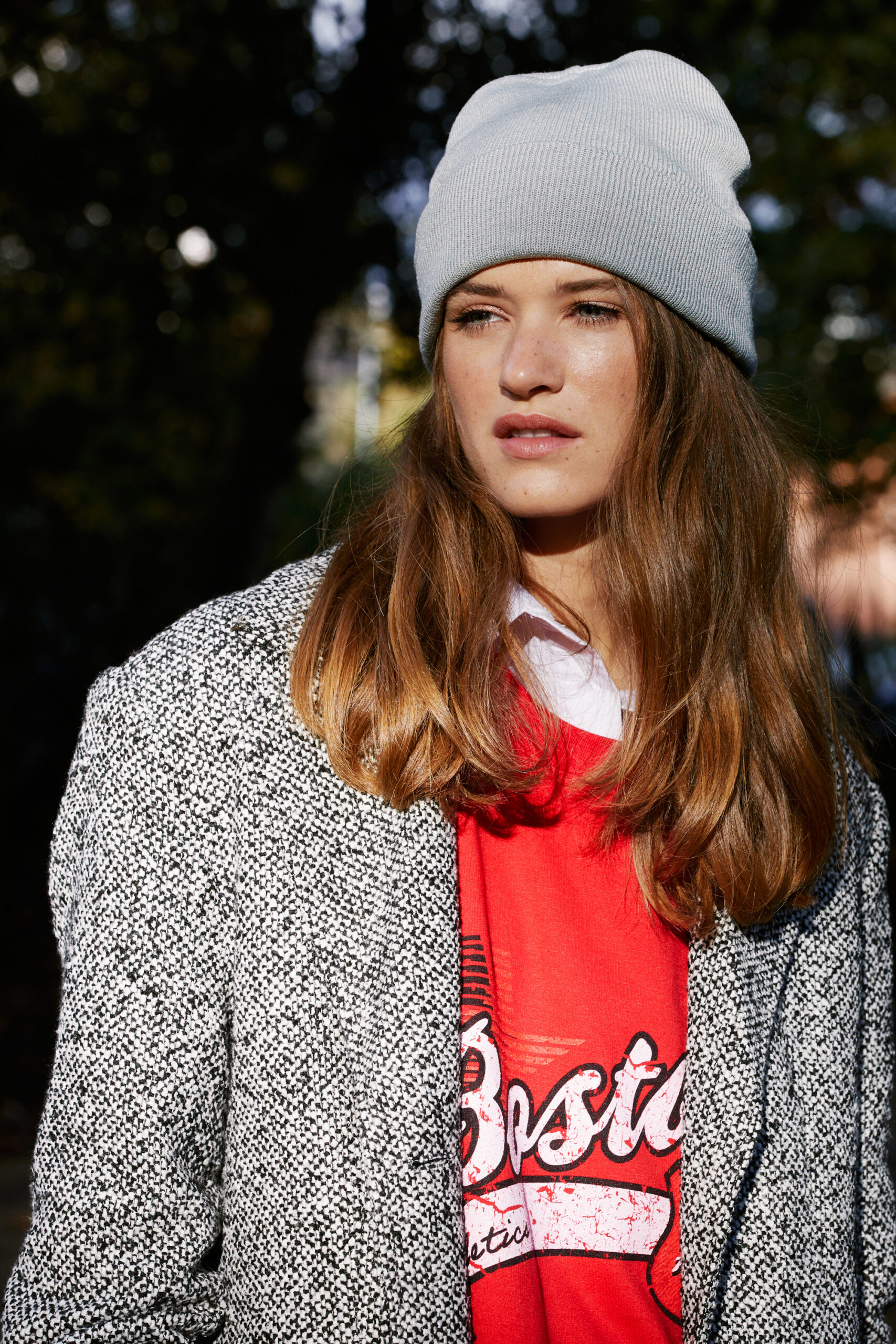 Knitted Beanies
A true F/W staple, our knitted beanies are great for combating the cold while keeping your outfits hella cute. 
Beanie hats  pair well with shopping days, grabbing coffee with the girls, and running errands. With thick material, made to a high quality, and a universally flattering design, beanies are the ultimate staple hat. Wear with your winter favorite layers, like your failsafe sweater and jeans combo, and get set to live your fall girl fantasy. Upgrade your cold weather outfits with a cozy knitted hat.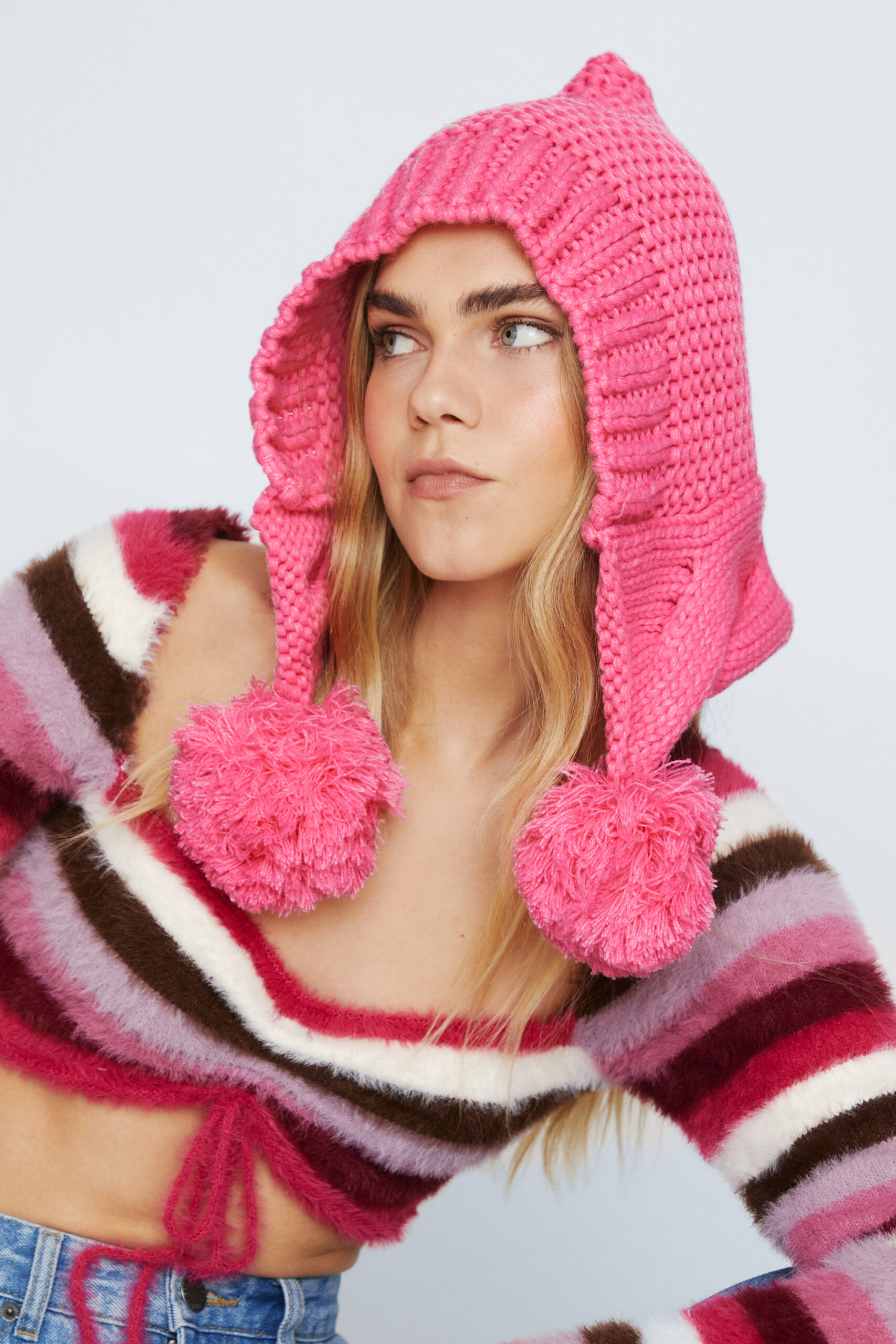 Hats with Pom Poms
Shake your pom poms.  Pom pom hats are a great way to bring some fun and color to your winter looks.
Winter outfits can sometimes take themselves too seriously, and while coats, boots, and thick layers are essential, a fun take on your headwear with a pom pom hat adds that extra edge. Style with your favorite sweater and leather pants for a winter look that will turn heads (and make everyone jealous of how warm and cozy you look).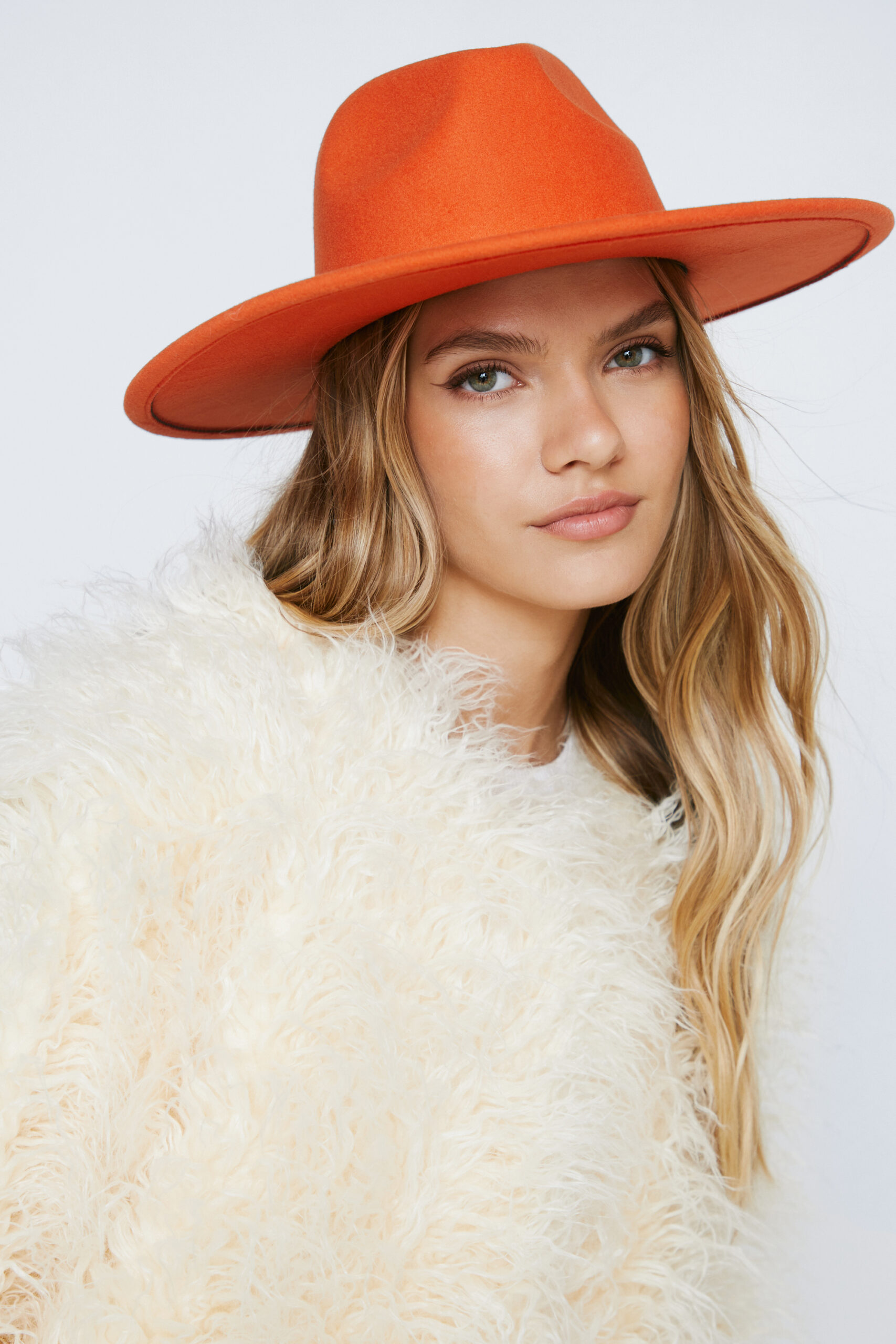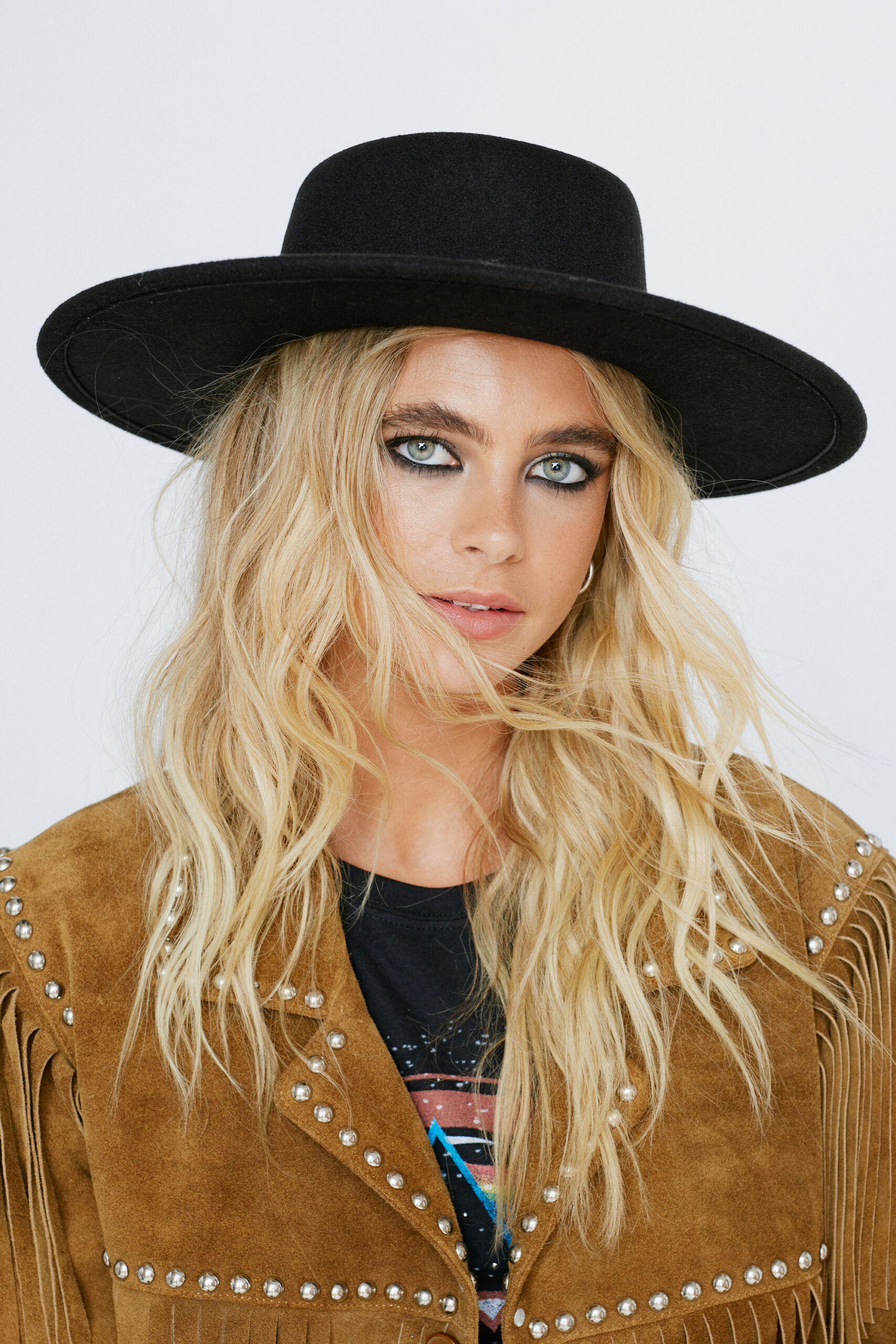 Fedoras
For winter outings that require a little formality, turn to a classic fedora hat. Fedoras are the ultra glam hat of the season and pair well with your go-to trench or wool coat and a dress, or with thick leggings and an oversized sweater to look instantly put-together. 
Browse some of our favorite fedoras below.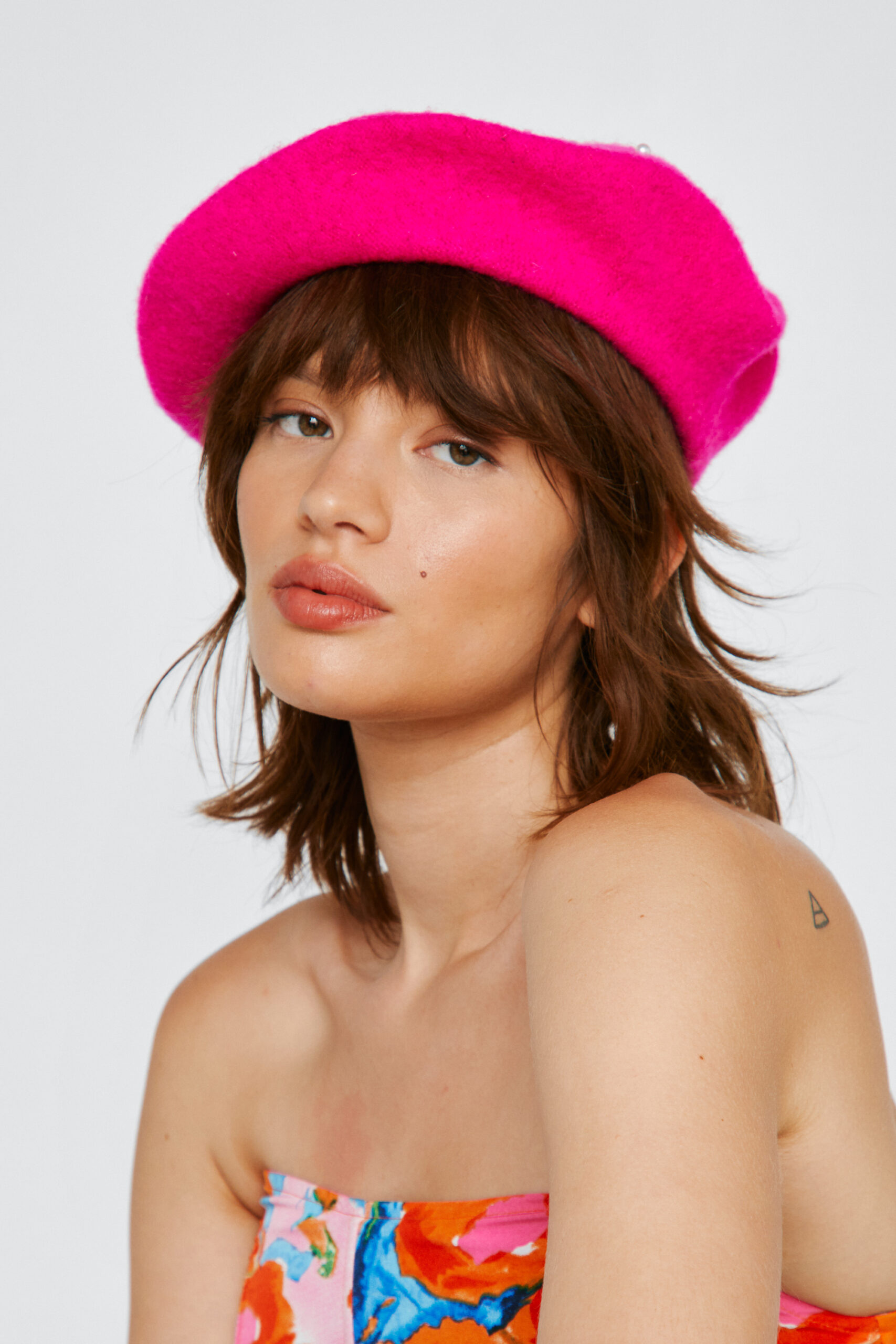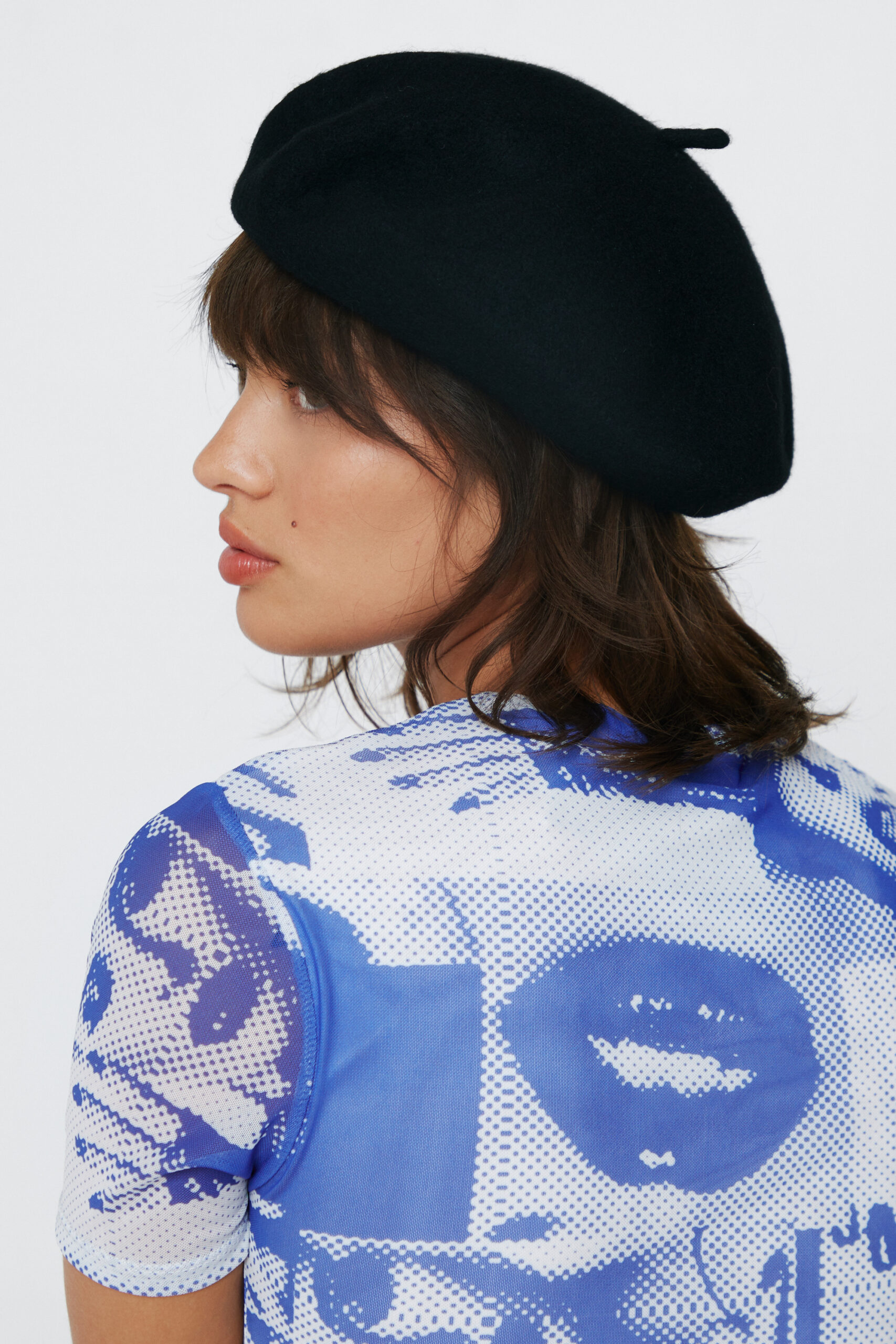 Berets
Enter the fedora's slightly more casual, French cousin: the beret.
Inject a taste of the Parisian into your cold weather outfits with an always classic beret, which styles well with knitted midi dresses just as well as jeans and basic tee combos. With their iconic shape and kaleidoscope of color options, you'll be surprised at how often you reach for yours to elevate your daily outfit rotation.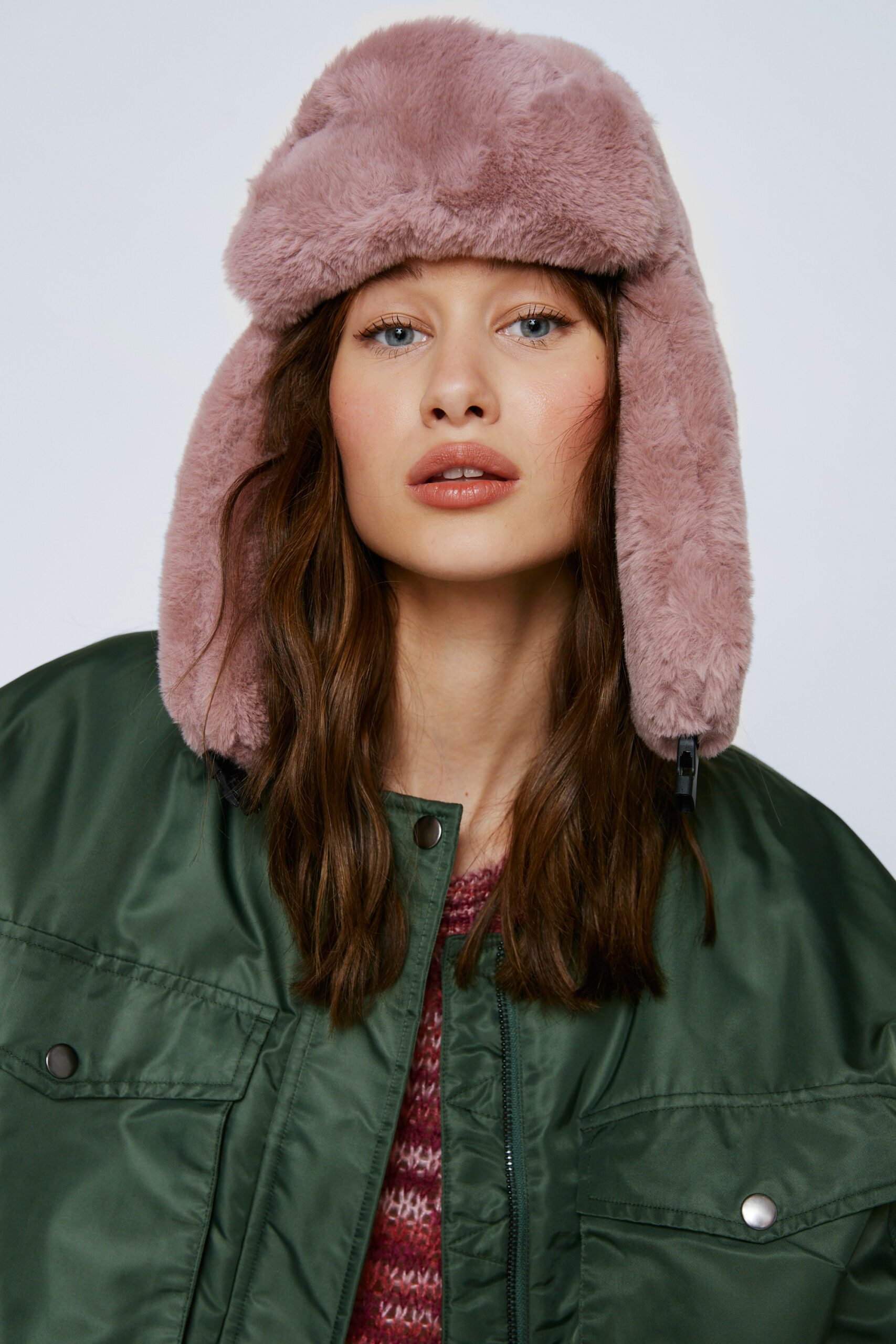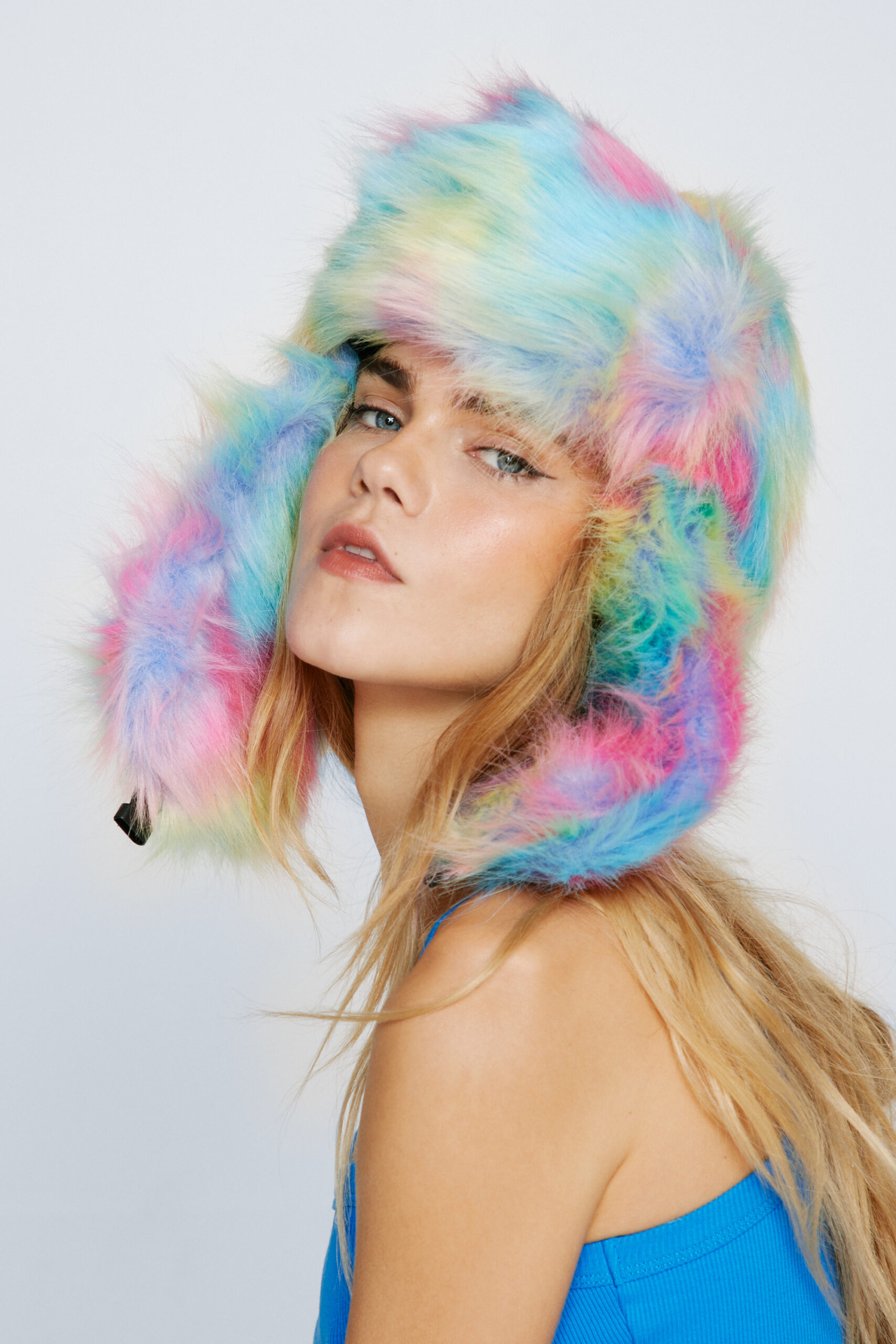 Faux Fur Hats
Nothing says "it's cold" like our faux fur hats. Trapper hats and aviator hats are perfect for cold snaps that have everyone else cowering from the breeze. 
Hats like these have been around for a really long time, and there's a great reason for that. The ear flaps can be worn down or can be tied back for a more minimal look. Combat the cold in these.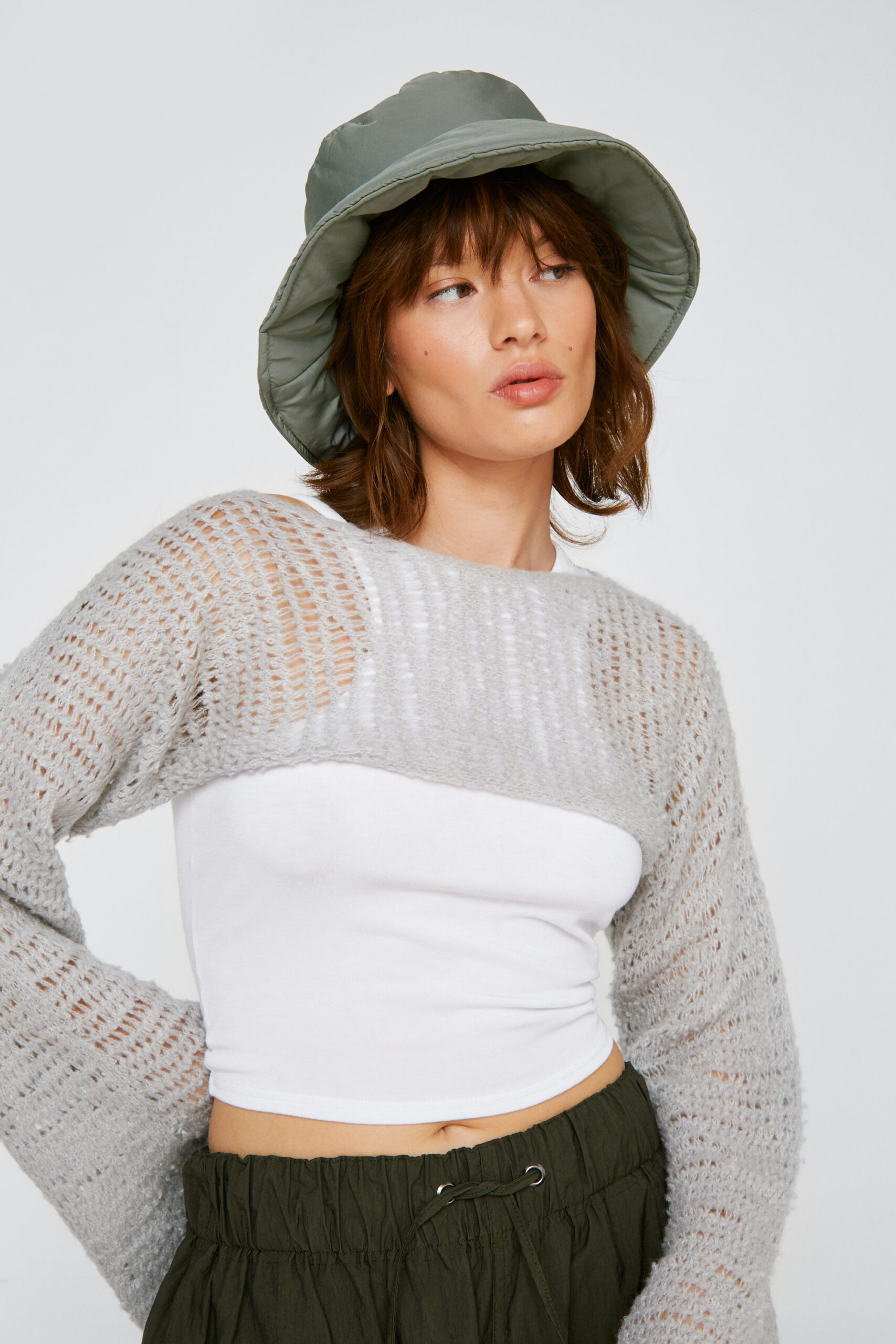 Winter Bucket Hats
Who said bucket hats were only for festival season? Our winter bucket hats are perfect for looking cool while keeping warm. Faux fur lining and borg fabrics are used to trap heat, while the classic bucket shape looks great on anybody.
Bucket hats are a universally flattering style of hat, so even if you don't consider yourself a hat person, you'll love wearing a winter bucket hat.
Whether you're after practicality, style, or a hat that ticks both, browse our range of winter headwear that'll see you through this season and beyond. 
You've got the hat, now the boots. Check out our post on The Best Winter Boots for Women.