Who's thready for layering season? To celebrate the start of all things cute and cozy, we're calling out our Nasty Gals who, in our humble opinion, are trailblazing our favorite winter trend – the sweater vest. Think oversized silhouettes, thoughtful layering and a French tuck or two. How do you style a sweater vest in 2021? Ladies, take it away.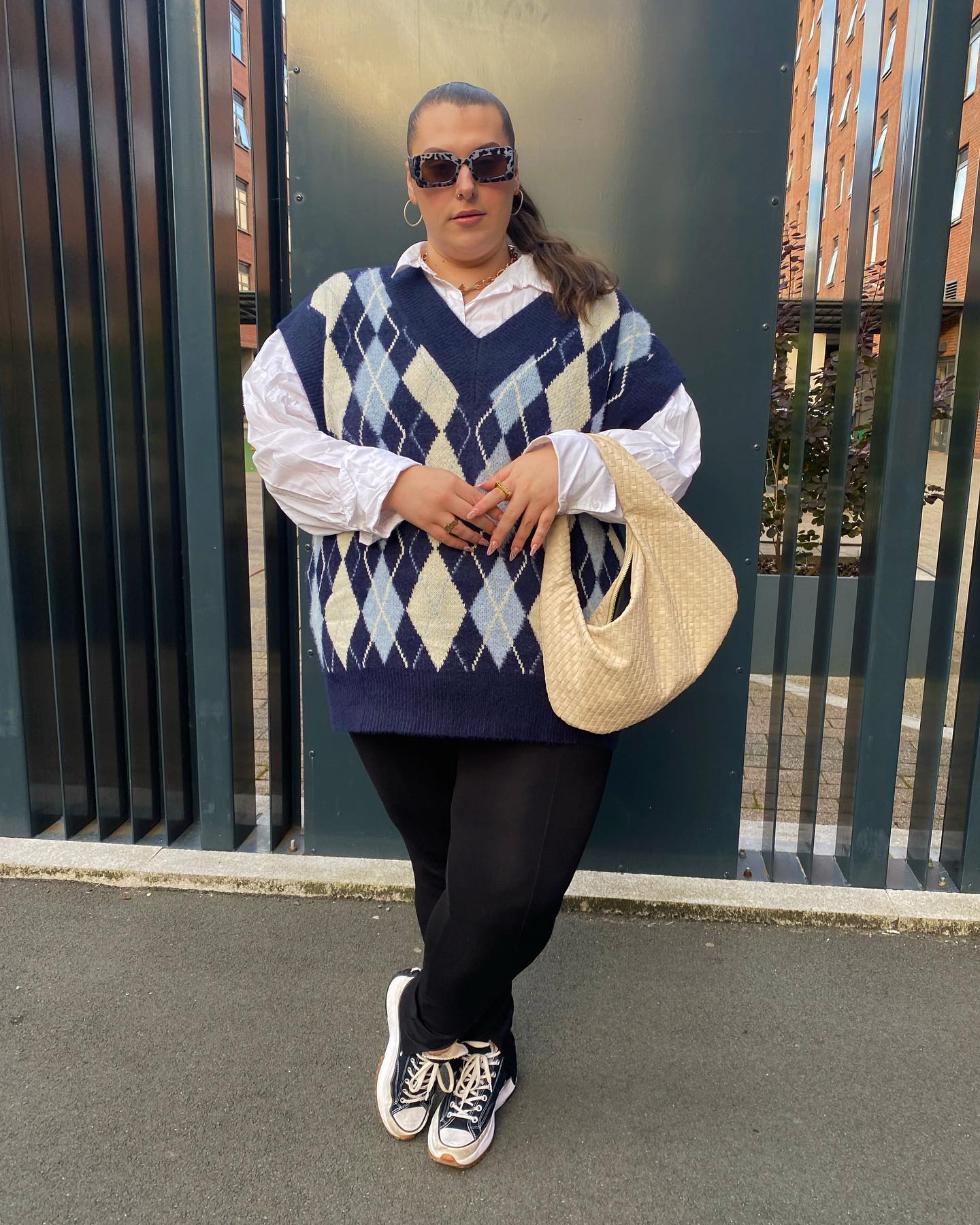 The Classic Argyle Sweater Vest
Argyle. (Our Grandpa's favorite.) We have all the feels for this nostalgic knit pattern. Typically distinguished by overlapping geometric diamonds in solid and outline variations, this pattern originates from the plaids of Western Scotland, and has travelled far and wide to land in our future closet. Paired perfectly with an oversized tailored white shirt, open at the collar, black leggings and high-tops, this look offers a slice of history and we're here for it.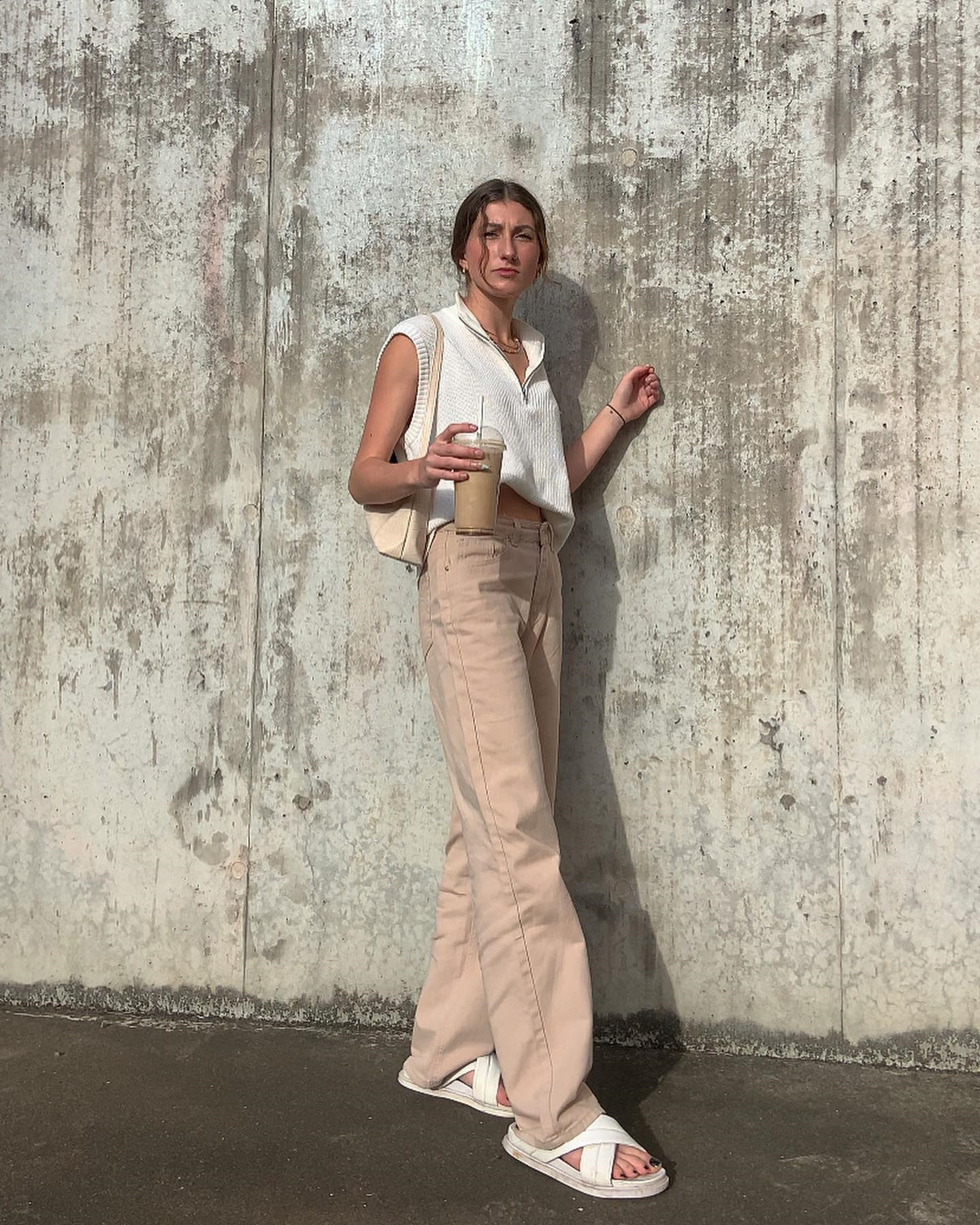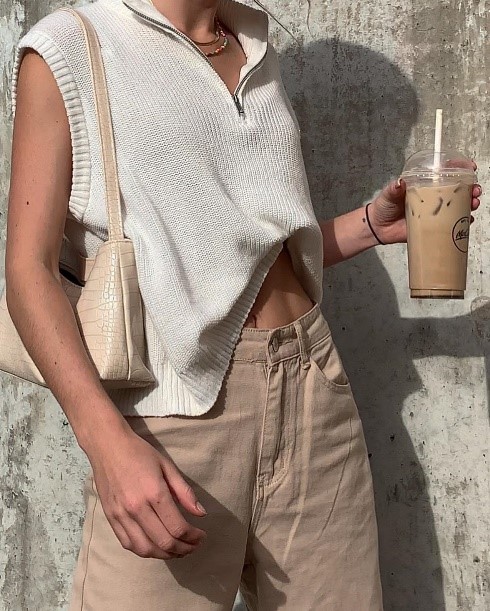 Sleeveless Zip Front Sweater Vest
If Bella Hadid and mama earth had a baby, it would be this outfit. A celebration of all things neutral, the off-white shade of this thin knit, quarter zip sweater vest, teamed with the natural brown cargo pants, is a match made in closet heaven. Tuck up the corner ever so slightly to tease a little midriff, and pair as seen with an open toe mule and a coffee.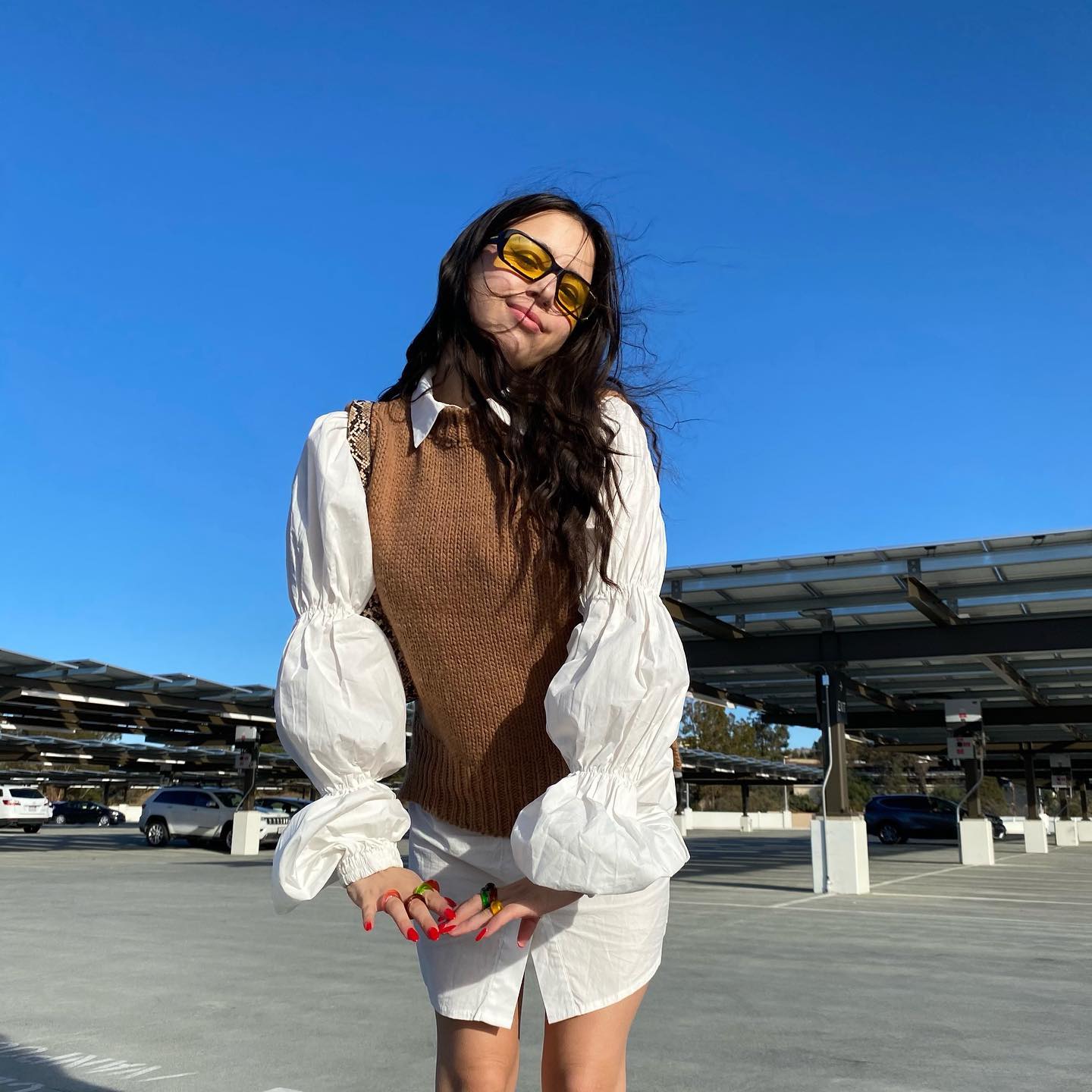 Knitted Sweater Vest With Statement Sleeves
Another thing we love about sweater vests – their versatility. By layering a simple chunky knit sweater vest over a dramatic statement sleeve, you can instantly tone down the drama of an dressy outfit, making it wearable for the everyday. In this case, the rich brown hues of this sweater vest paired with the double puff sleeve shirt dress is everything we need for our fall to winter transition.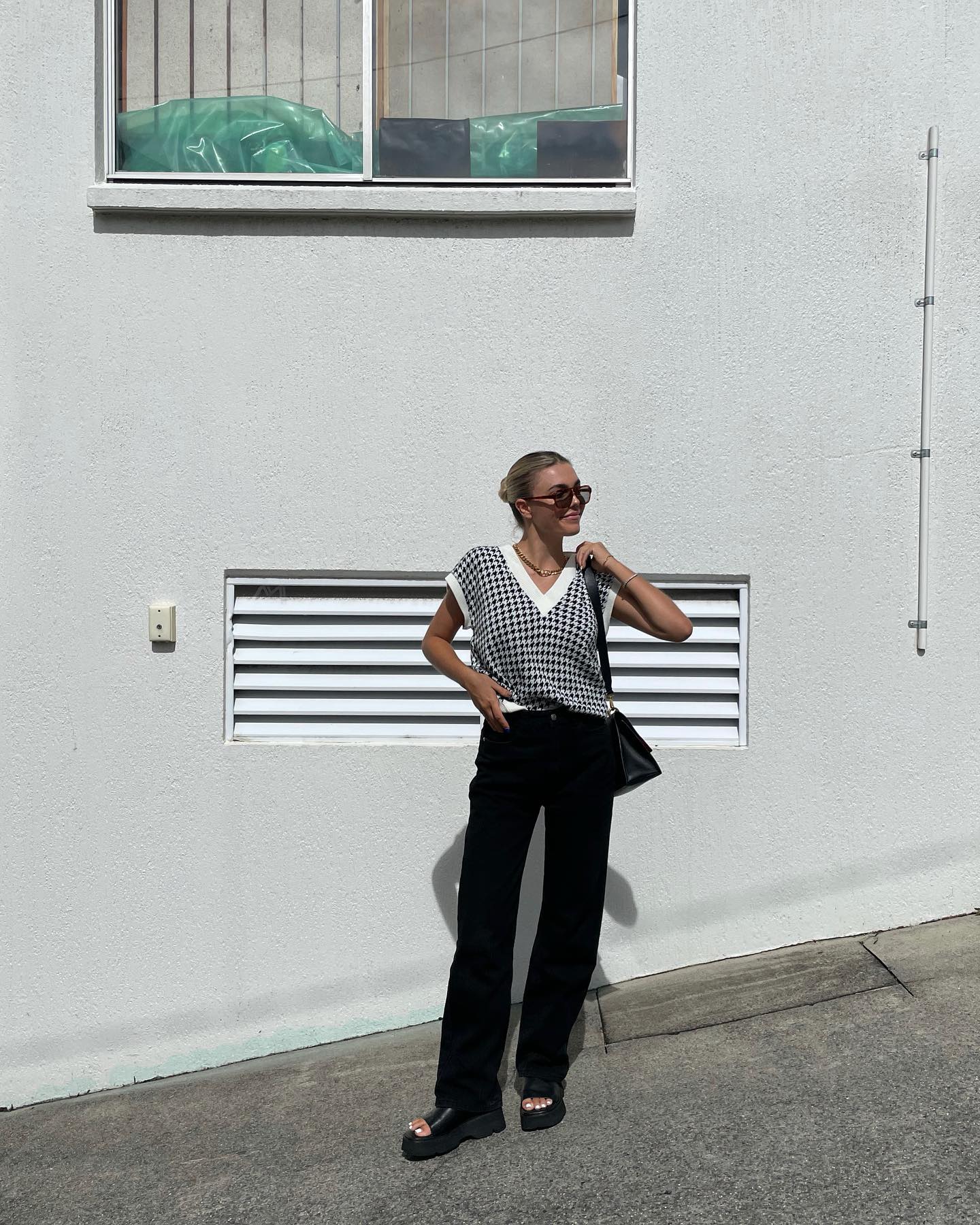 The Monochrome Sweater Vest
Marvellously monochrome. A full black and white look screams classic and timeless. Our Nasty Gal above shows how easy it is to nail monochromatic styling, wearing separates of one color in different textures and patterns. This houndstooth sweater vest French tucked into black straight-leg pants shows off your silhouette, even while wearing oversized. Perfectly paired with black platform sliders. The result? A striking fashion 'fit.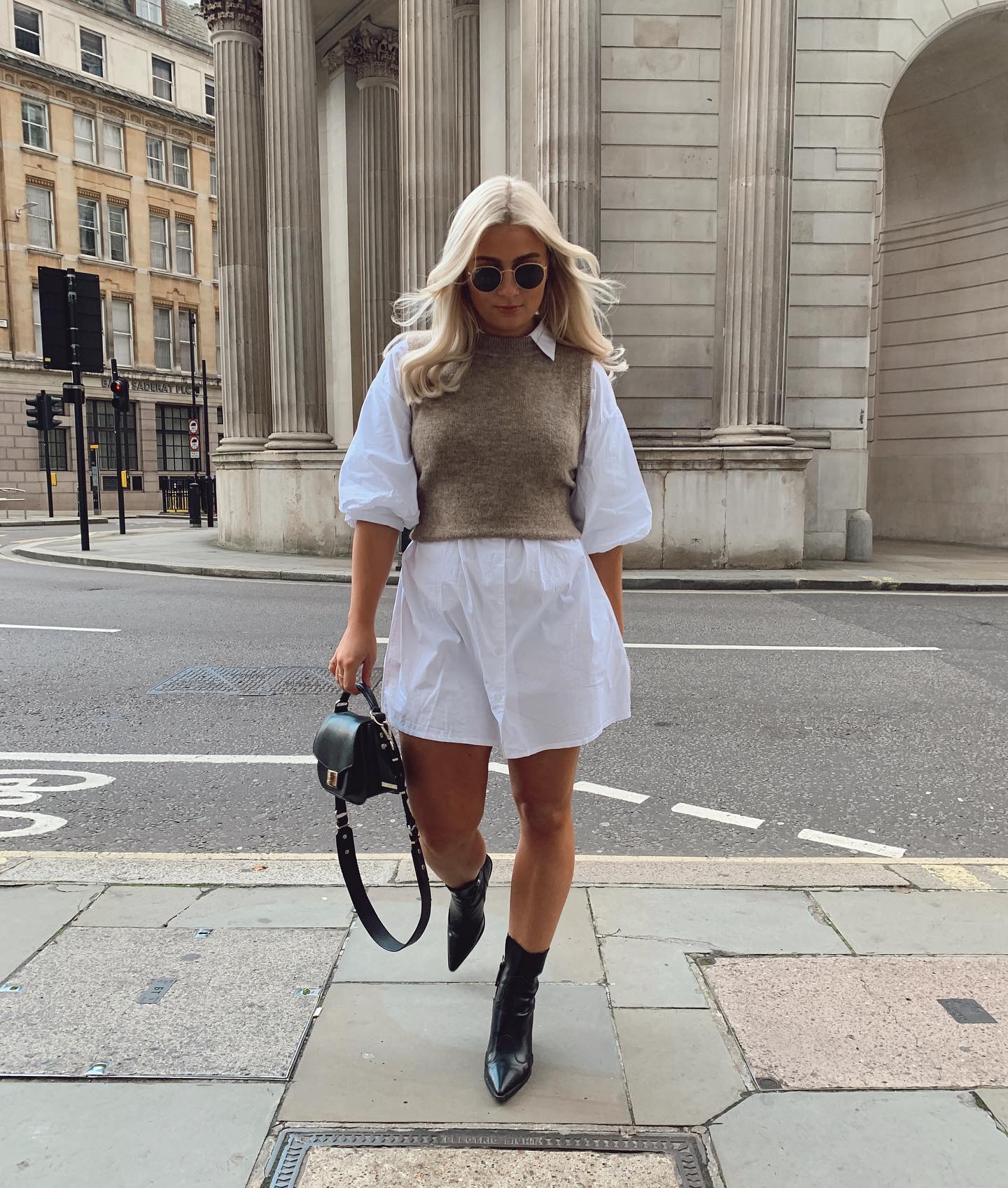 The Cropped Sweater Vest
Deciding what to wear under a sweater vest can be difficult, especially if your go-to shirt is in the wash. Enter the cropped sweater vest – a day to night item that can easily be dressed up or down. And no, as our Nasty Gal above proves so well, cropped doesn't necessarily mean exposed stomach. Instead, layer over a dress of your choosing for a cute and covered outfit approved for the office or that new downtown Japanese bar.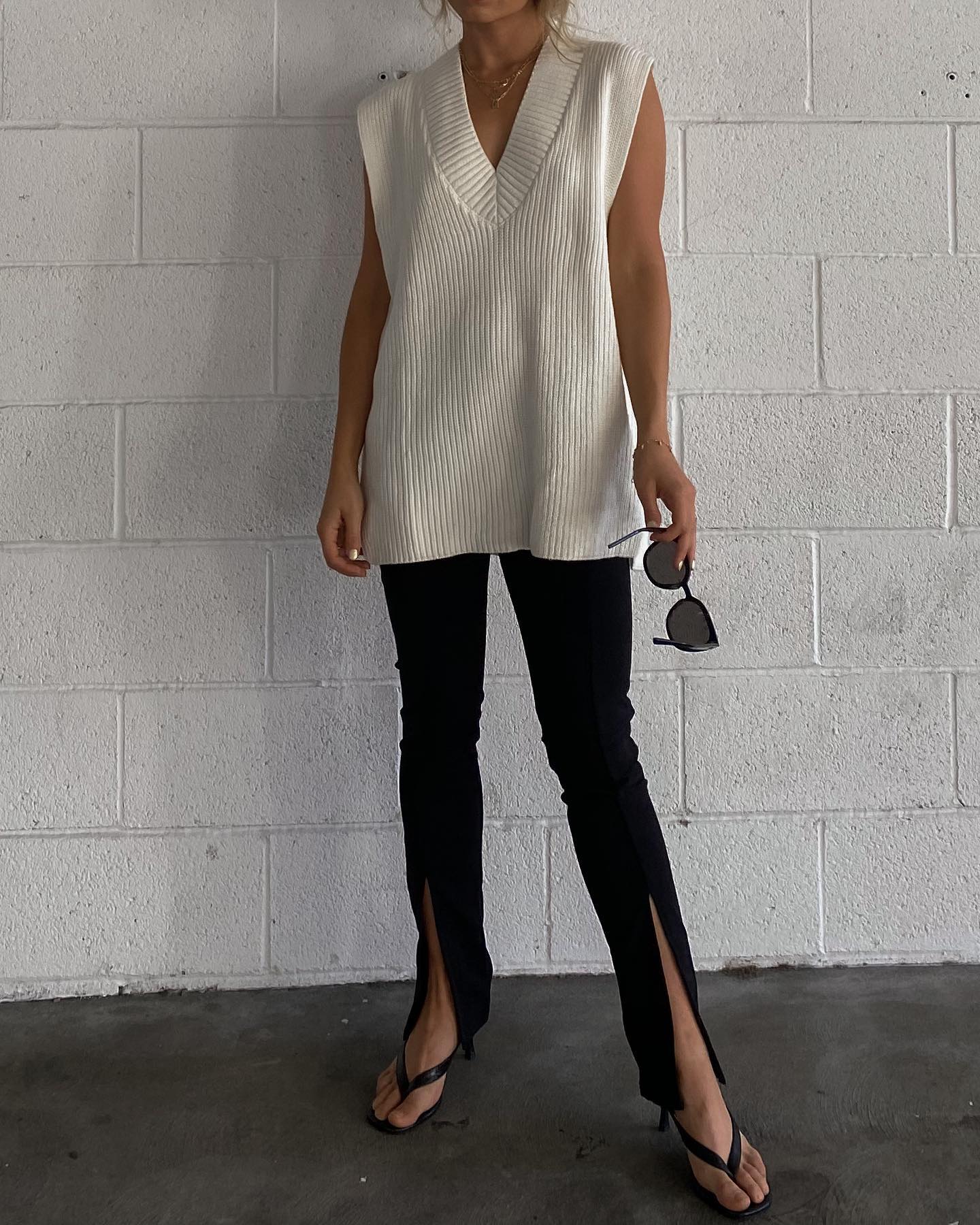 The Long Sweater Vest
Another variation of what to wear with a long sweater vest that isn't your other half's shirt? Answer – nothing at all. Bare the arms to balance an oversized long sweater vest and narrow the illusion of those shoulders. This subtle V-neckline draws the eyes towards the face, and pairing alongside a pair of split hem pants adds an extras shot of style to the look. Swap out the sandals for mules or chunky sneakers and voilà, you're fall ready.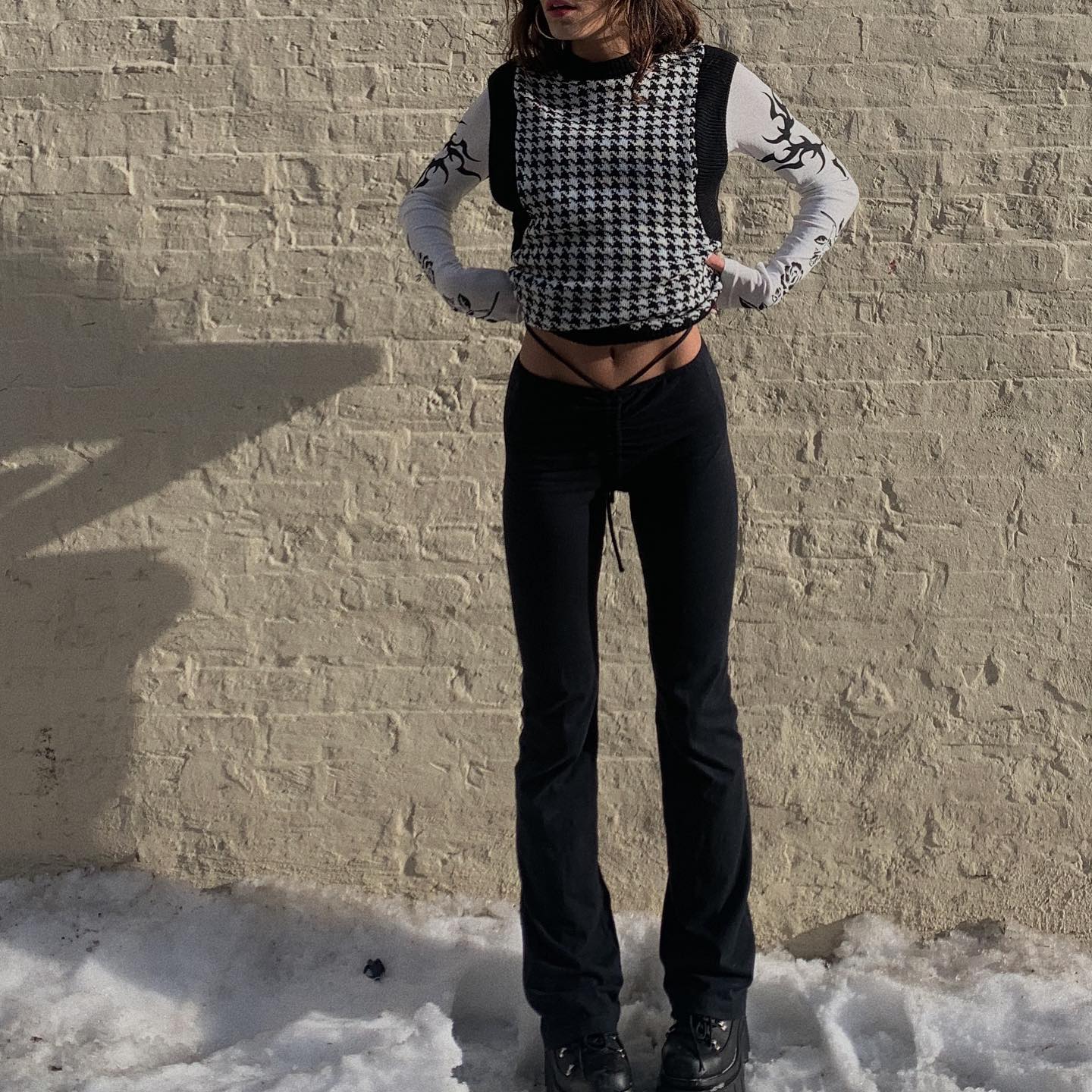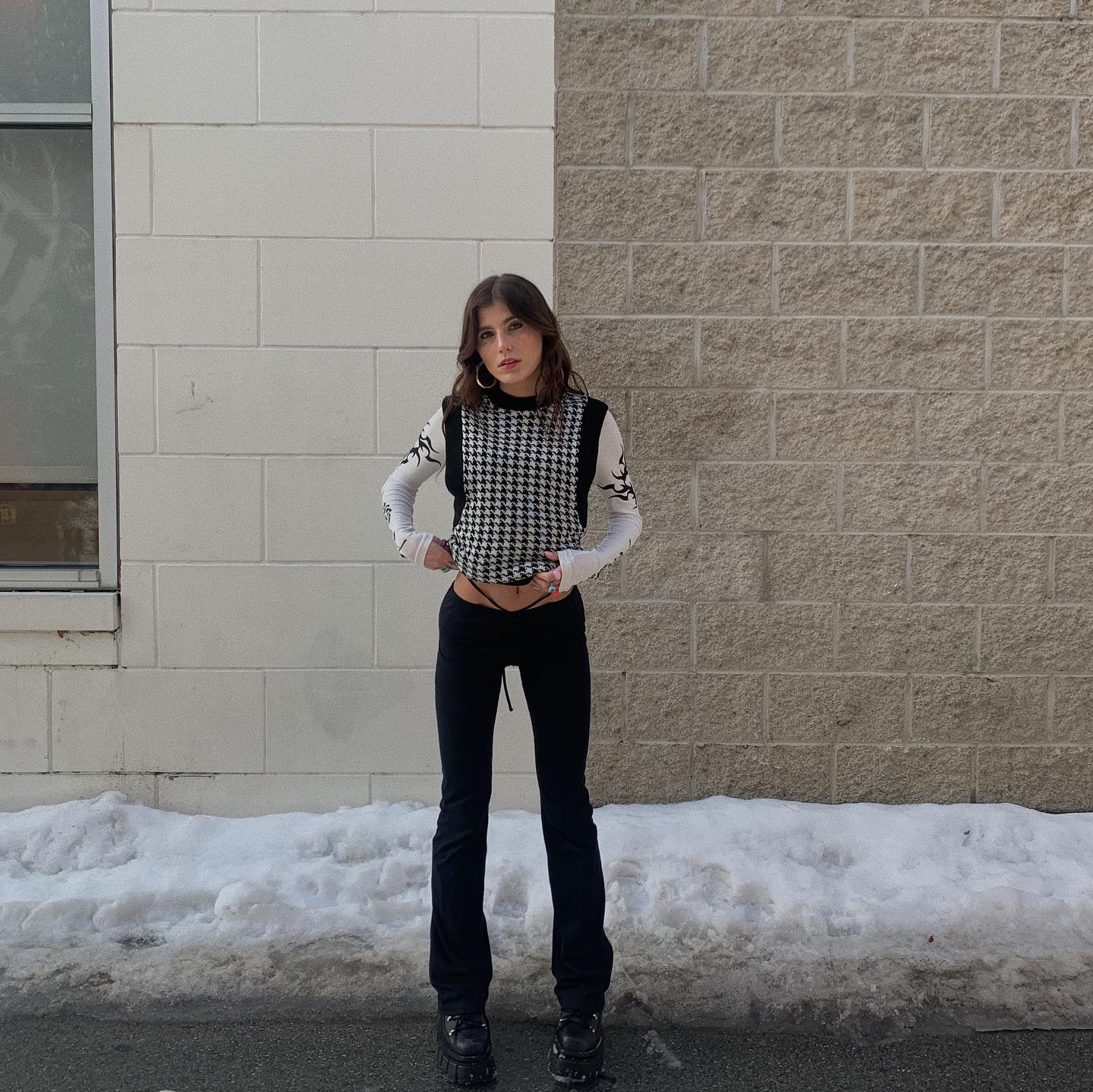 The High Neck Sweater Vest
And finally, who said sweater vests need be oversized? Not this girl. By pairing a high neck, relaxed-fit sweater vest over a fitted long sleeve top, the combo becomes a unified one-piece. Plus, a high neck sweater vest is a cool alternative to the classic V-neck, keeping your chest that little bit warmer during these frosty winter months. Win-win.