It's coat season. Kick off cozy season in fall coats designed to stay timeless and relevant year after year. We're talking muse-worthy faux leather trench coats that add a statement to any look, to premium weighted real leather jackets that, like you, will only get better with age. Browse the looks of the season below, hand-picked by our Nasty Fashion Buyers.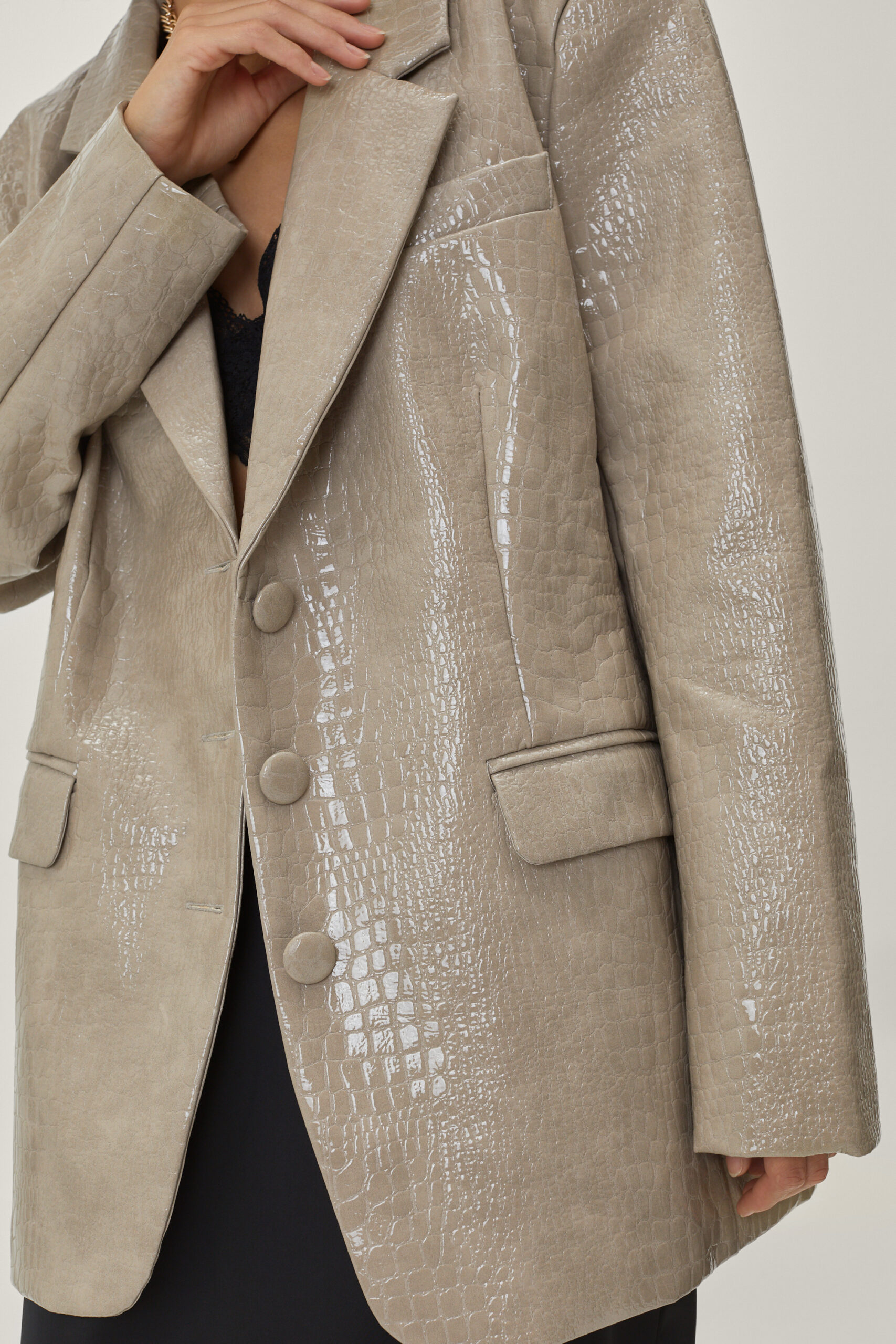 Blazers
The blazer –  she's confidently taken center stage in our closets decade after decade. Wearable cross-seasonally and just as appropriate for a trip to the mall as a black tie evening event, it's a trusty, timeless piece we can count on to carry us through AM to PM dressing. Our top tips for choosing a capsule blazer as your fall coat 2022? Opting for a wide lapel can make a jacket feel more premium, as it mirrors the classic silhouette from the age of glamour. Peaked lapels (lapels that face upward at their point) are another characteristic of a timeless blazer, as it channels the traditional take on tailoring.
If that's a little heavy for your day-to-day dressing, bring the look into the now by opting for leather or linen fabrics, and choosing a style with thin lapels for a modern take on the traditional blazer. Style yours for fall over jersey wide leg pants or jeans and sneakers for daytime hangs, or dial up for date night and style over a scandi black leather mini skirt and your favorite fall boots.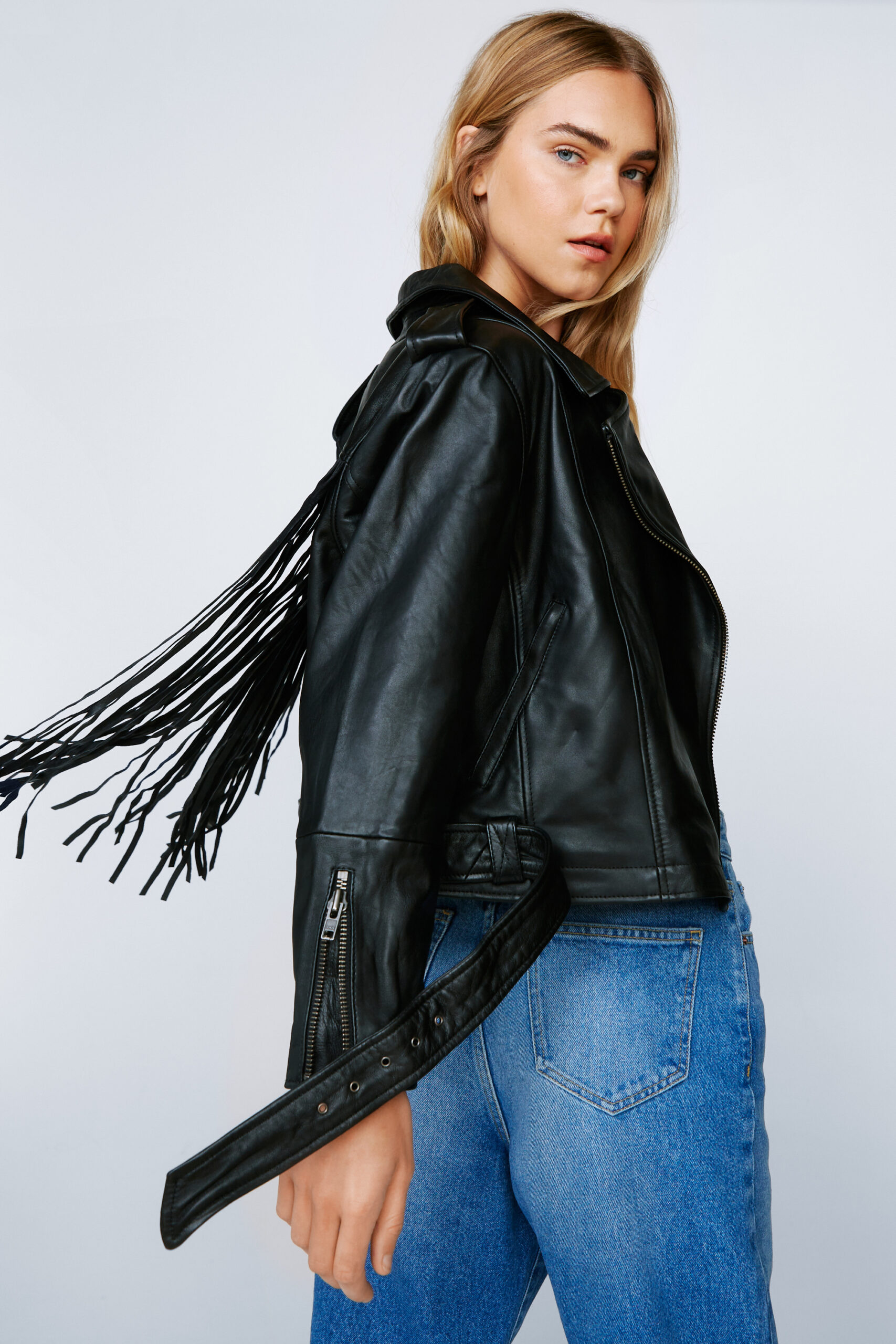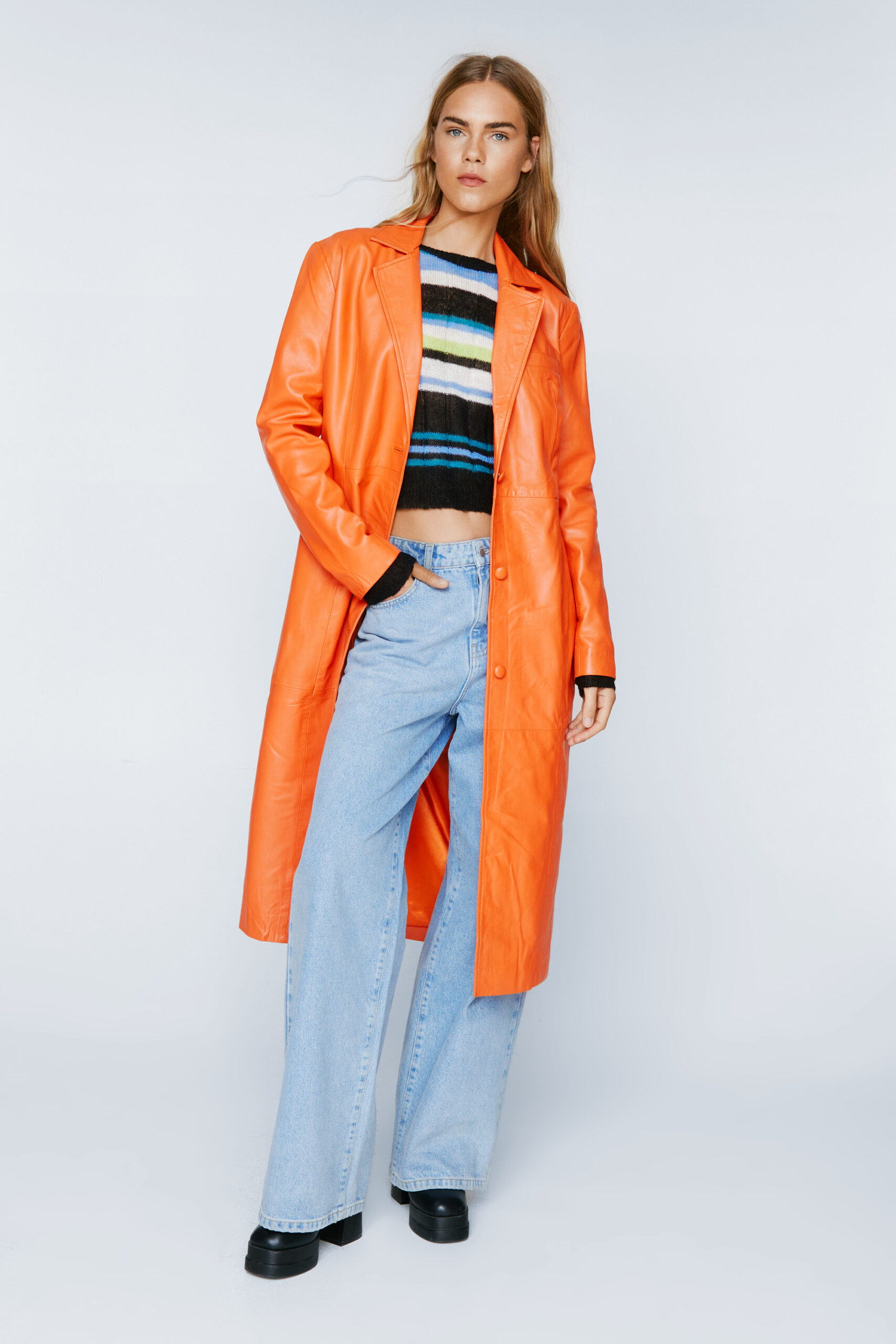 Leather Jackets
A quintessential closet treasure needs no further introduction than the leather jacket. Evolving from military wear of the early 1900s, today it's dependable in adding just enough grunge and androgyny to an outfit to make it effortlessly cool. It's not necessarily timeless, but that's exactly what we love about a real leather jacket. It adds a vintage-inspired edge to a look, whether you're pairing it with Levi's and a white tank, or layered over the shoulder of a little black dress.
Real leather jackets aren't just durable, they age better with time, so by investing in this style of coat, you're also investing in your fall-to-spring closet for years to come. If real leather isn't for you, there are high-quality faux leather dupes on the market that can also carry you through the seasons. When it comes to coats for fall, our favorite leather jacket call outs include exaggerated fringe detailing, tie waist designs, and boxy, oversized silhouettes.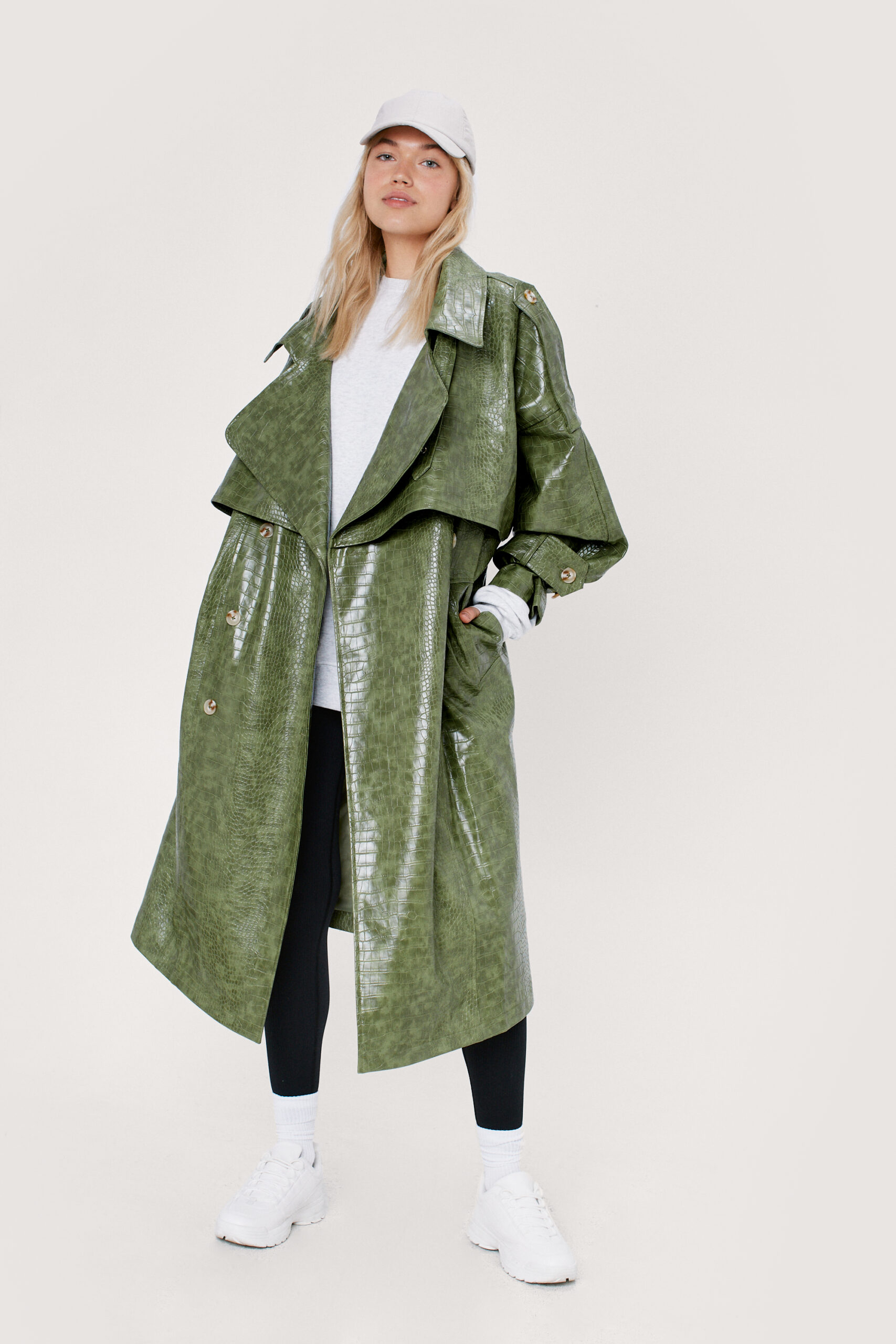 Trench Coats
No, the trench coat wasn't born as the classic Burberry. Military closets often inspired civilian fashion, as we know from the leather jacket, and the same is the case for the trusty trench. Breathable and lightweight, yet weatherproof to withstand the winter elements, these heavy-duty coats are the perfect women's fall coat, and they're a design that won't be heading out of style if the past century is anything to go by.
The neutral muted tones and camouflage palette that they're known for means these long fall coats are less likely to color clash with whatever you wear underneath. This boosts versatility, meaning better cost per wear. Still totally relevant for 2022, they have a certain ability to make any look feel more finished and put together. Stay true to the timeless look with a camel or grey, or throw the rule book out the window and opt for a colorful, leather option.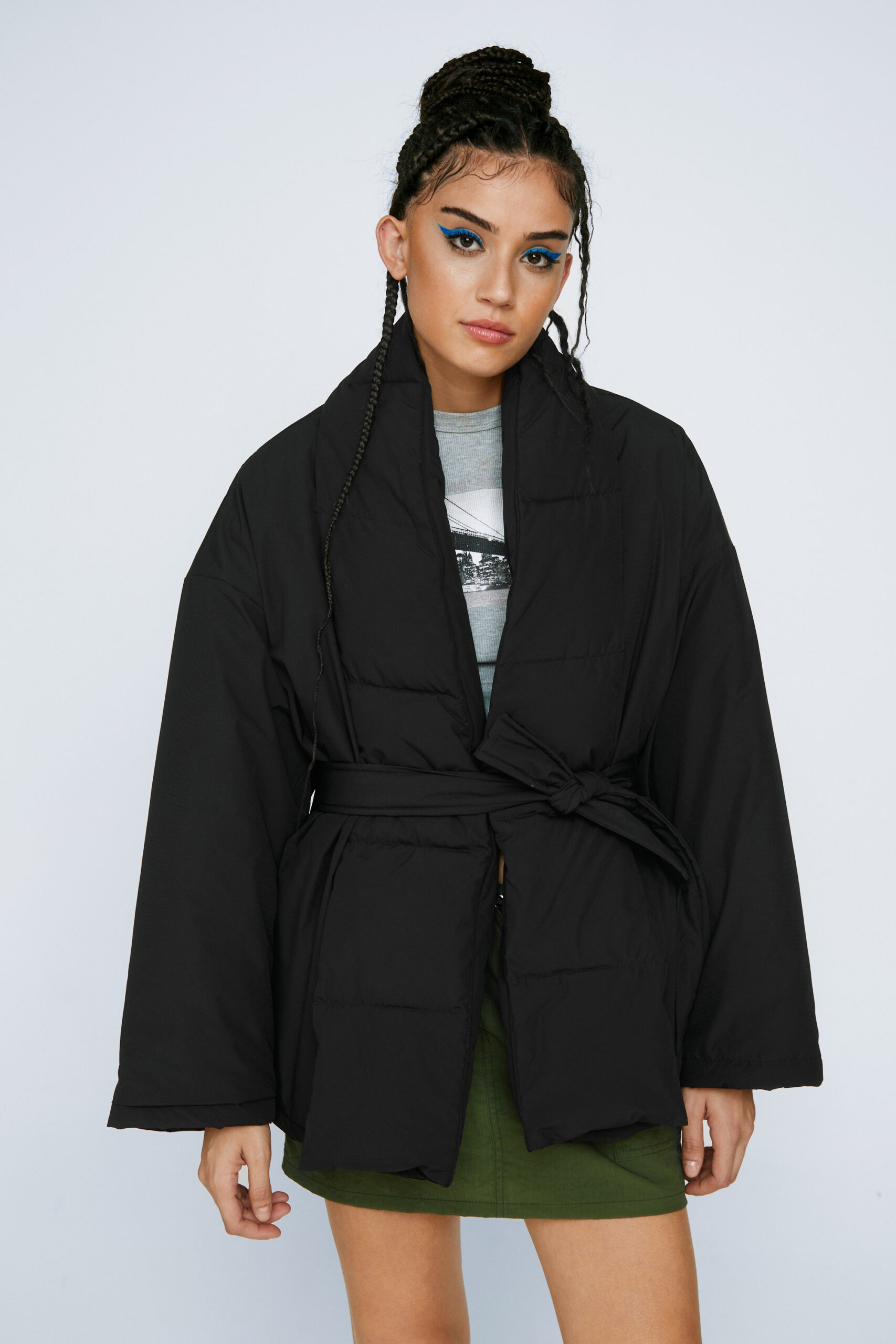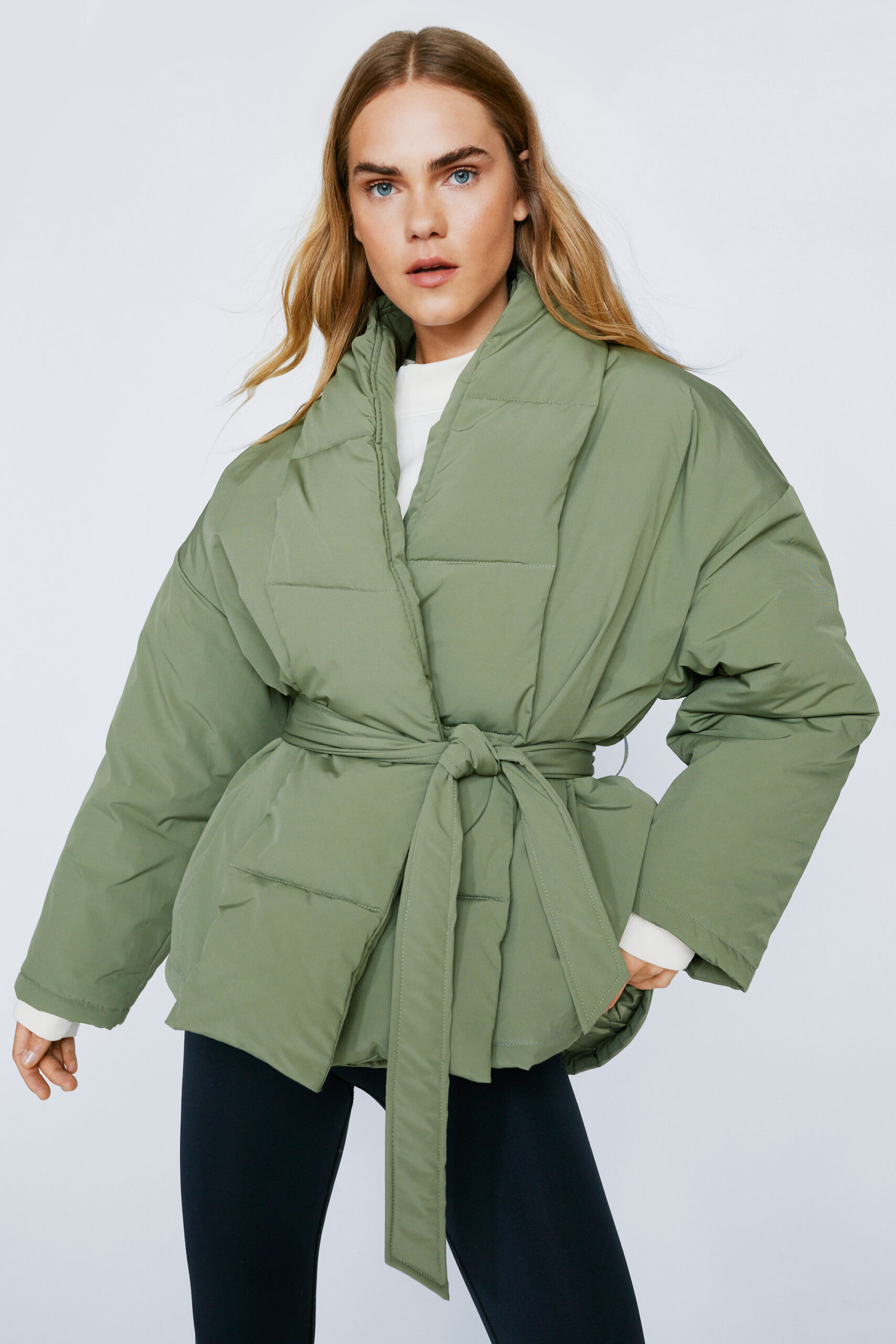 Puffer Jackets
These babies were big for winter 2021 and they're ready to sashay the sidewalk once again. Throughout fall and winter, it's likely you're never more than a stone's throw away from a passer-by wearing this classic style of outerwear. Made to withstand the most treacherous climates, it hasn't stopped us adopting the look for everyday winter wear.
Investing in a solid puffer coat not only guarantees you keep warm throughout the colder seasons. Considering they've been around since the 1930s, you can also count on them to keep you well-dressed for years to come too. These quilted fall coats and jackets give us the distinguished silhouette they're known (and loved) for, and the insulated air pockets hold in the heat, ideal for those New York City blizzards. When it comes to design, the bigger the better, but variations exist to suit everyone's taste, such as belted waists and cropped cuts.