After months of being locked away, the UK is *finally* starting to reopen, which means along with dance floors, karaoke and small talk, we can at last head out for brunch—one of the very few socially acceptable moments where we can drink our body weight in prosecco at midday. Time to dust off those day drinking dresses folks!
There's one type of brunch that reigns supreme above all others. The Drag Brunch. Because there's no better backdrop to a boozy brunch than a drag queen doing the splits whilst lip syncing to WAP, is there? And with RuPaul's Drag Race UK making household names out of queens such as Bimini bon Boulash, Baga Chipz and Tayce, the nation is hungry for a delicious serving of drag darling.
Looking at the number of 4 and 5 star reviews, drinks on offer, price and length of brunch, we've put together a guide to the best drag brunches in the UK. Thank us later.
The UK's Top 10 Drag Brunch Hot Spots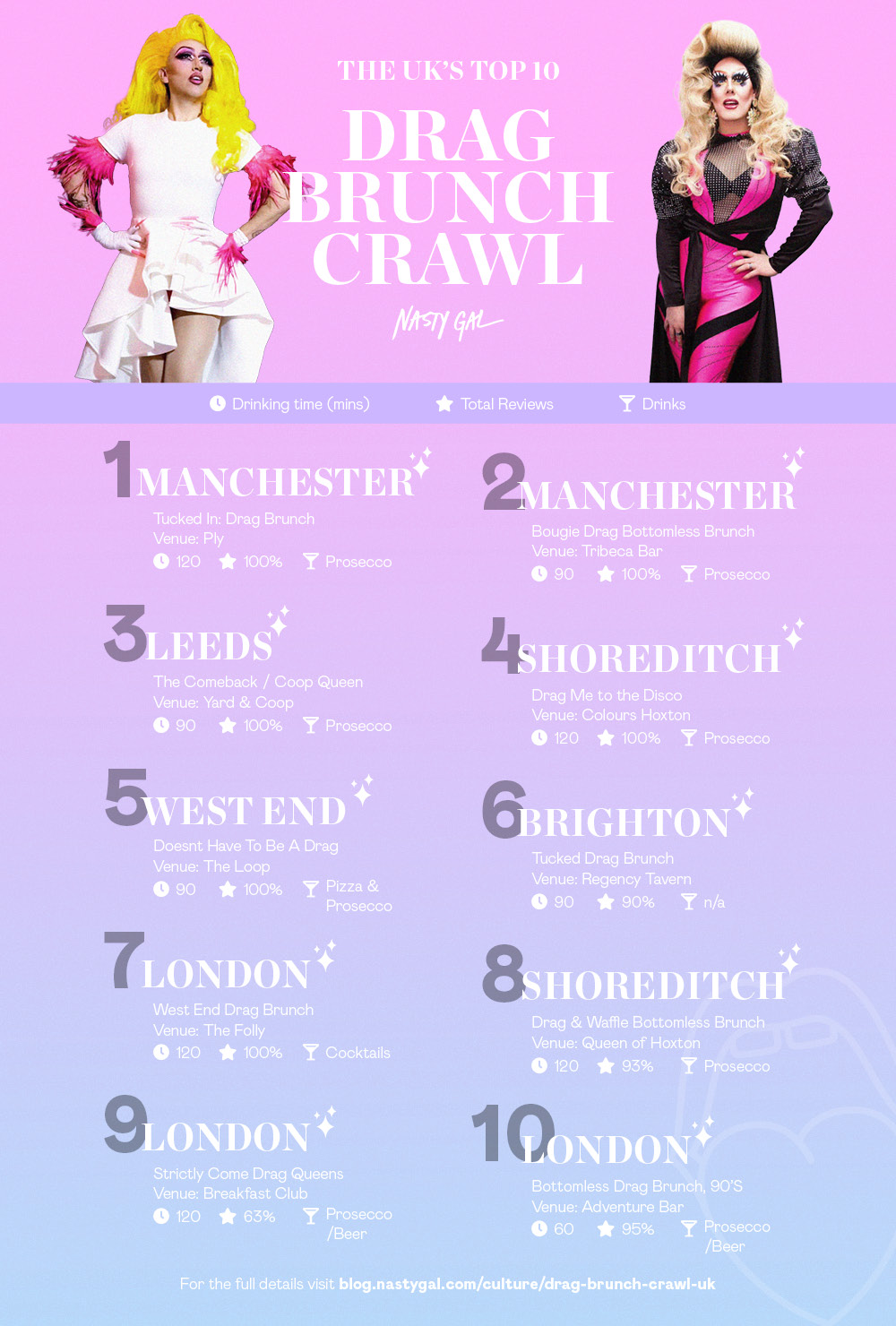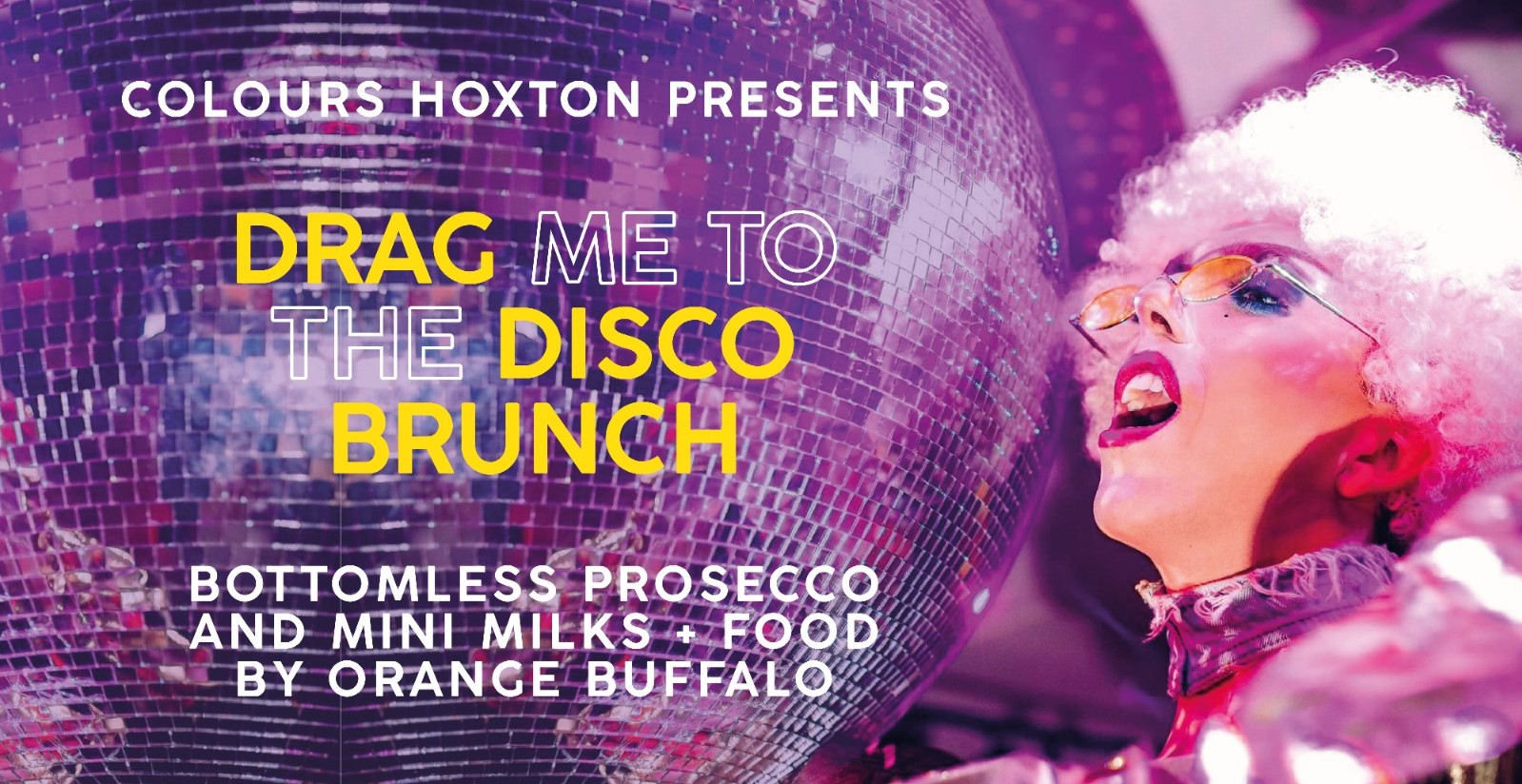 From the disco of the Drag Me To The Disco Bottomless Brunch to the nostalgic naughtiness of the Bottomless Drag Brunch – 90s Girl Bands Edition, these and many others make London a melting pot of drag brunch experiences. So it's no wonder that Google searches for "drag brunch London" have increased by 2471% in the past year. Holy moly.
Our study found that London's best drag brunch is the Drag Me To The Disco Bottomless Brunch at Colours Hoxton, Shoreditch. Scoring 131 out of 225, the mix of fully-loaded lip syncs, catwalks, competitions and downright OUTRAGEOUS games, mean you'll never want to get off this ride to Funkytown. 
2. Manchester's Mother-tuckin' Magical Drag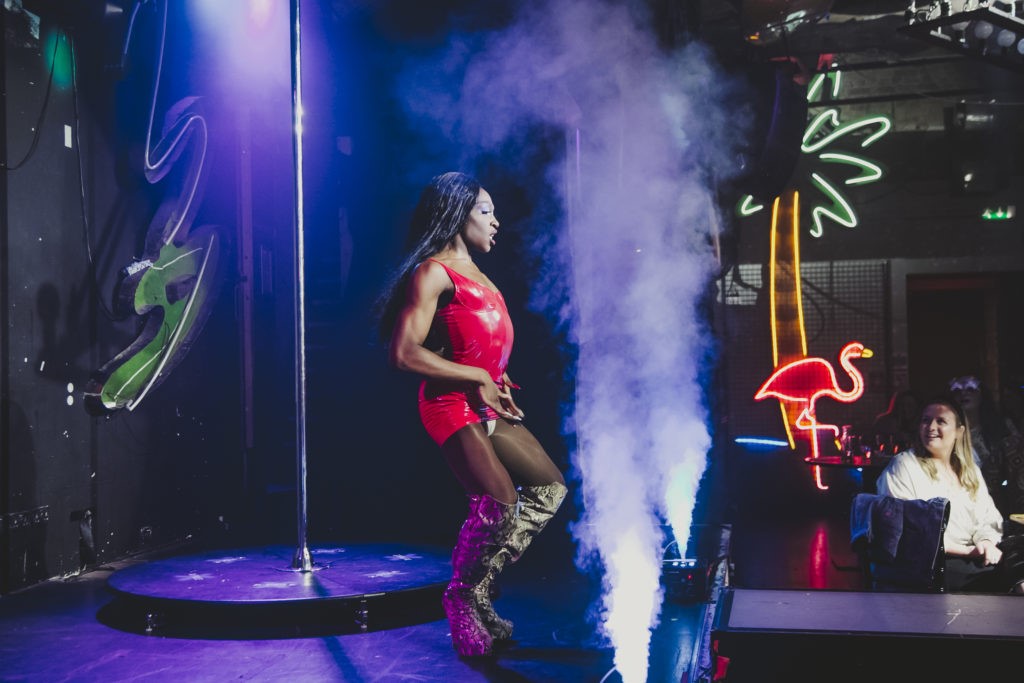 Manchester's Tuck In: Drag Brunch offers "an all singing, all dancing, brunching experience served up by some of the UK's best Drag Queens". With JAW DROPPIN' immersive performances and bottomless prosecco, it puts the 'Tuck In' in tucking terrific. (Sorry, had to.)
With a score of 135 out of 225, it scored the highest out of every drag brunch in the UK. Where do we sign up?
3. Leeds: the Land of the Lip-sync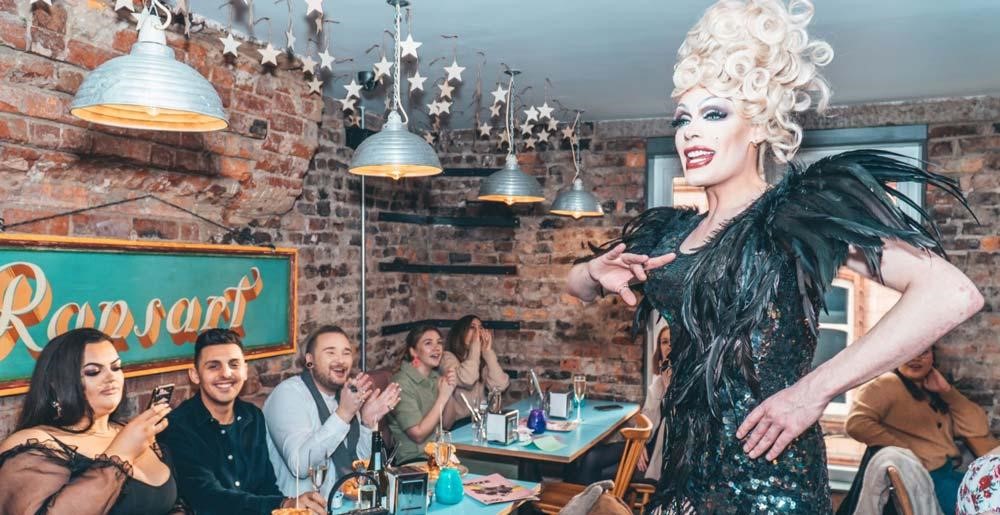 Leeds is hot on the heels of fellow northern drag brunch hotspot Manchester, with our study crowning it's Coop Queen Drag Brunch as the third best in the UK with a total score of 131 out of 225. Yowza.
Sit back and tuck into a damn tasty menu while resident coop queens Uma Daze and Mystique do their thang. RuPaul bingo, anyone?
The UK's Top 30 Drag Brunch Hot Spots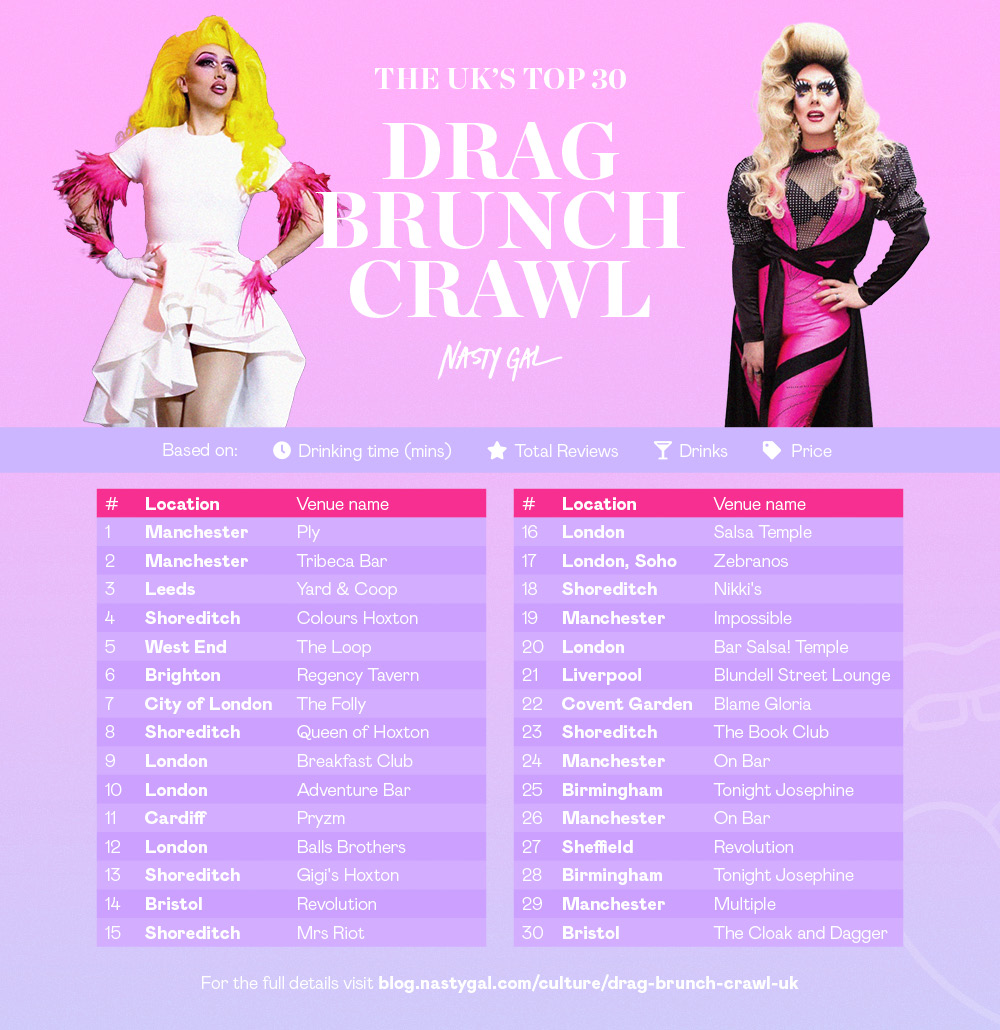 Rank
Location
Venue
Name
1
Manchester
Ply
Tuck In: Drag Brunch
2
Manchester
Locations announced before date
Bougie Drag Bottomless Brunch Manchester
3
Leeds
Yard & Coop
Coop Queen Drag Brunch
4
Shoreditch
Colours Hoxton
Drag Me To The Disco Bottomless Brunch
5
West End
The Loop
Drag Brunch – Brunch Doesn't Have To Be A Drag !
6
Brighton
Regency Tavern
7
London
The Folly
West End Drag Brunch
8
Shoreditch
Queen of Hoxton
Drag & Waffle Bottomless Brunch
9
London
Adventure Bar
Bottomless Drag Brunch – 90's Girlband Edition
10
London
Adventure Bar
Bottomless Drag Brunch – 90's Girlband Edition
11
Cardiff
Pryzm
Bougie Drag Bottomless Brunch
12
London
Balls Brothers
Ginger's Big Drag Bottomless Brunch
13
Shoreditch
Gigi's Hoxton
Keela Kraving's Drag Brunch At Gigi's Hoxton
14
Bristol
Revolution
DRAG BRUNCH Revolution
15
Shoreditch
Mrs Riot
Drag Queen Cupcake Bottomless Brunch
16
London
Salsa Temple
A'WHORA'S FASH-HUN BOTTOMLESS DRAG BRUNCH
17
London, Soho
Zebranos
DRAG BRUNCHETTE
18
Shoreditch
Nikki's
80'S Bottomless Brunch
19
Manchester
Impossible
Boy Toy Bottomless Brunch Manchester
20
London
Bar Salsa! Temple
Go Gaga Bottomless Brunch London
21
Liverpool
Blundell Street Music Lounge
Linda Golds Funny Boyz
22
Covent Garden
Blame Gloria
Gloria's Disco Brunch
23
Shoreditch
The Book Club
Not Another Drag Brunch
24
Manchester
On Bar
Buff Bingo Bottomless Brunch Manchester
25
Birmingham
Tonight Josephine
Josephine's Mamma Mia Bottomless Brunch
26
Manchester
On Bar
Queen B Bottomless Brunch Manchester
27
Sheffield
Revolution
Drag Queen Brunch Revolution
28
Birmingham
Tonight Josephine
BURLESQUE BOTTOMLESS BRUNCH
29
Manchester
Locations announced before date
Go Gaga Bottomless Brunch
30
Bristol
The Cloak and Dagger
Drag Me To Brunch!
31
Brighton
Proud Cabaret Brighton
Brunch With Birch Brighton
32
Birmingham
Tonight Josephine
It's Britney Brunch! at Tonight Josephine
33
Liverpool
Bierkeller
R Brunch BIERKELLER Liverpool
34
Brighton
Pryzm
Dreamballs Bingo Brighton
35
Manchester
Impossible
Pride Drag Brunch
36
Nottingham
Das Kino
Now That's What I Call Brunch
37
Brighton
Pryzm
Bougie Drag Bottomless Brunch
38
Liverpool
Camp & Furnace
Bottomless Drag Brunch starring RuPaul Winner Lawrence Chaney
39
Manchester
Bierkeller
Tits N' Teeth Bottomless Brunch!
40
Dublin
Bow Lane
Drag N Brunch at Bow Lane
Unleash your charisma uniqueness nerve and talent with a bangin' new outfit. We've got many.
Methodology
Using Design My Night and Google Events, we pulled data on drag brunches across UK cities. We used metrics to rank where the best branches are, including price and reviews. Where the reviews couldn't be found for the event alone we used the venue's reviews as a representation for the ranking.