Let's talk vintage renewal. Throwing away or shopping the latest shouldn't always be the answer. Why not give a new lease of life to your favorite signature jeans or that thrift store find that's in need of a little TLC? As part of our Nasty hacks series, we've teamed up with AJ, the Northern Irish London College of Fashion student revolutionizing all things fashion upcycling. We tasked him to repurpose a vintage pair of worn out jeans and asked him to give 'em a Nasty update. And man, did he do good. Follow in his footsteps and get ready to get your hands dirty with this DIY guide on how to upcycle old jeans. No holding back necessary. Let's get straight to it.
What you will need:
Vintage denim jeans
Bleach
Fabric dye
Printer
Fabric transfer paper
Iron
Fabric spray paint
Step one:
Choose your desired jeans, ie those stellar thrift store finds or your favorite jeans in need of a little extra lovin'. Place your denim jeans in a safe area (ie, a shower or bath) and drizzle bleach over them.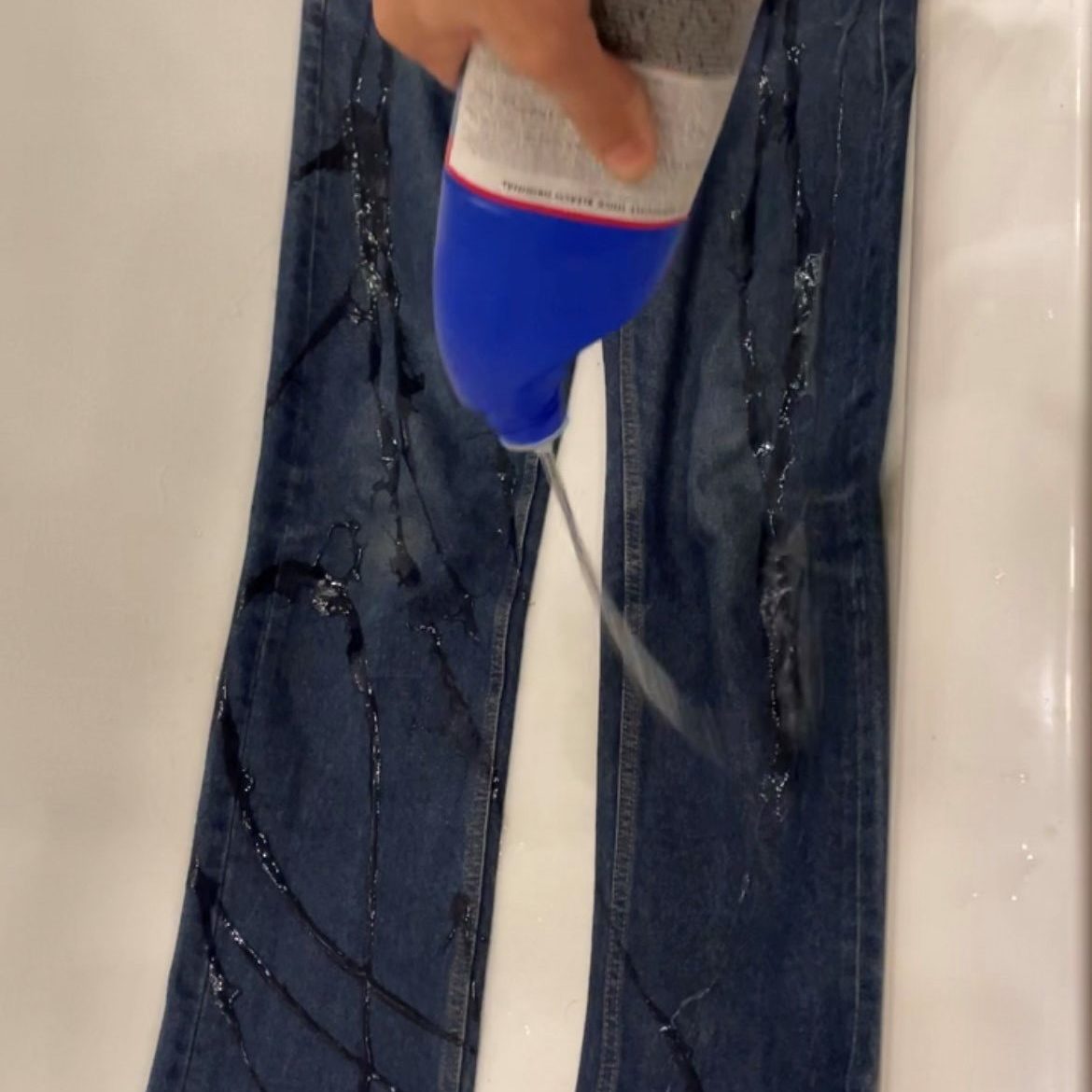 Step two:
Allow bleach to settle on denim until you see that the colour has changed. Rinse the bleach off the jeans. A shower head is the easiest option to do this.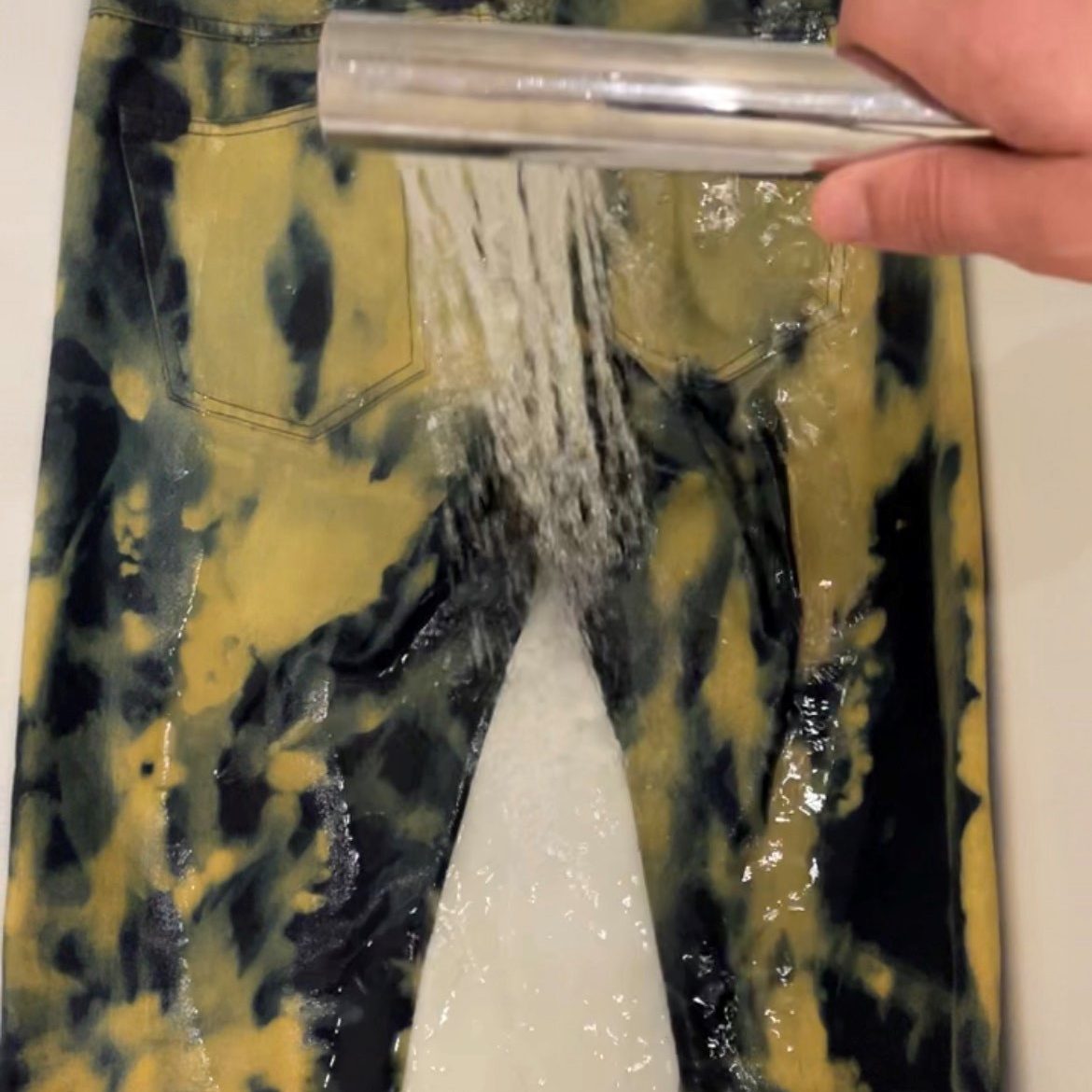 Step three:
Grab your bucket and pour boiling water into it. Add fabric dye in to the boiling water and stir. Place your denim jeans in to the bucket and leave for the recommended time on the fabric dye instructions. Time up? Remove jeans and allow to dry.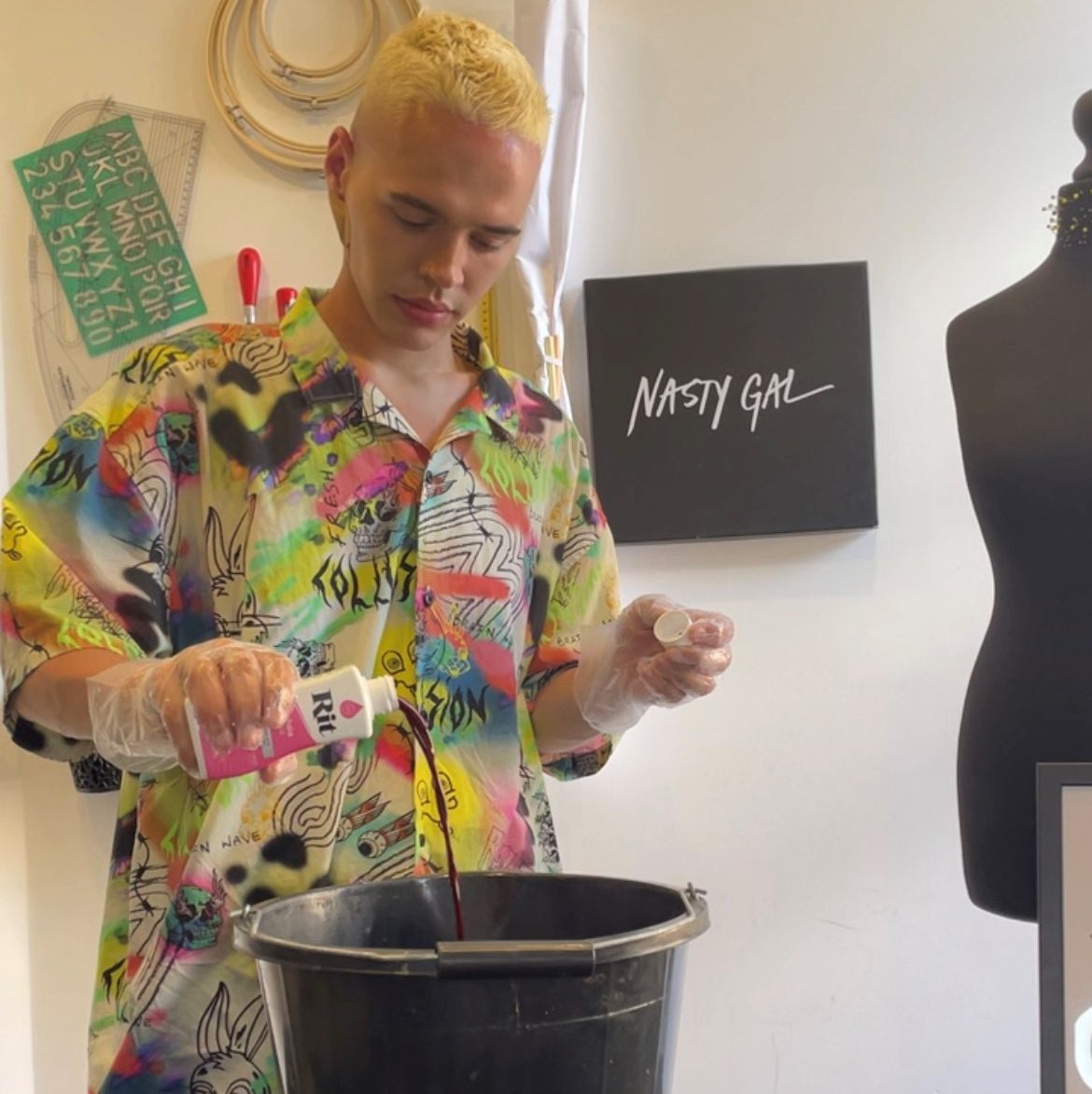 Step four:
While the jeans are drying, move onto preparing the transfer prints. Choose your desired image–in this case we chose our signature mouth off logo and 'Nasty Gal' branding. Select your desired size of the logo. Print out the image onto fabric transfer paper, ensuring the printed grid side is facing away from the ink.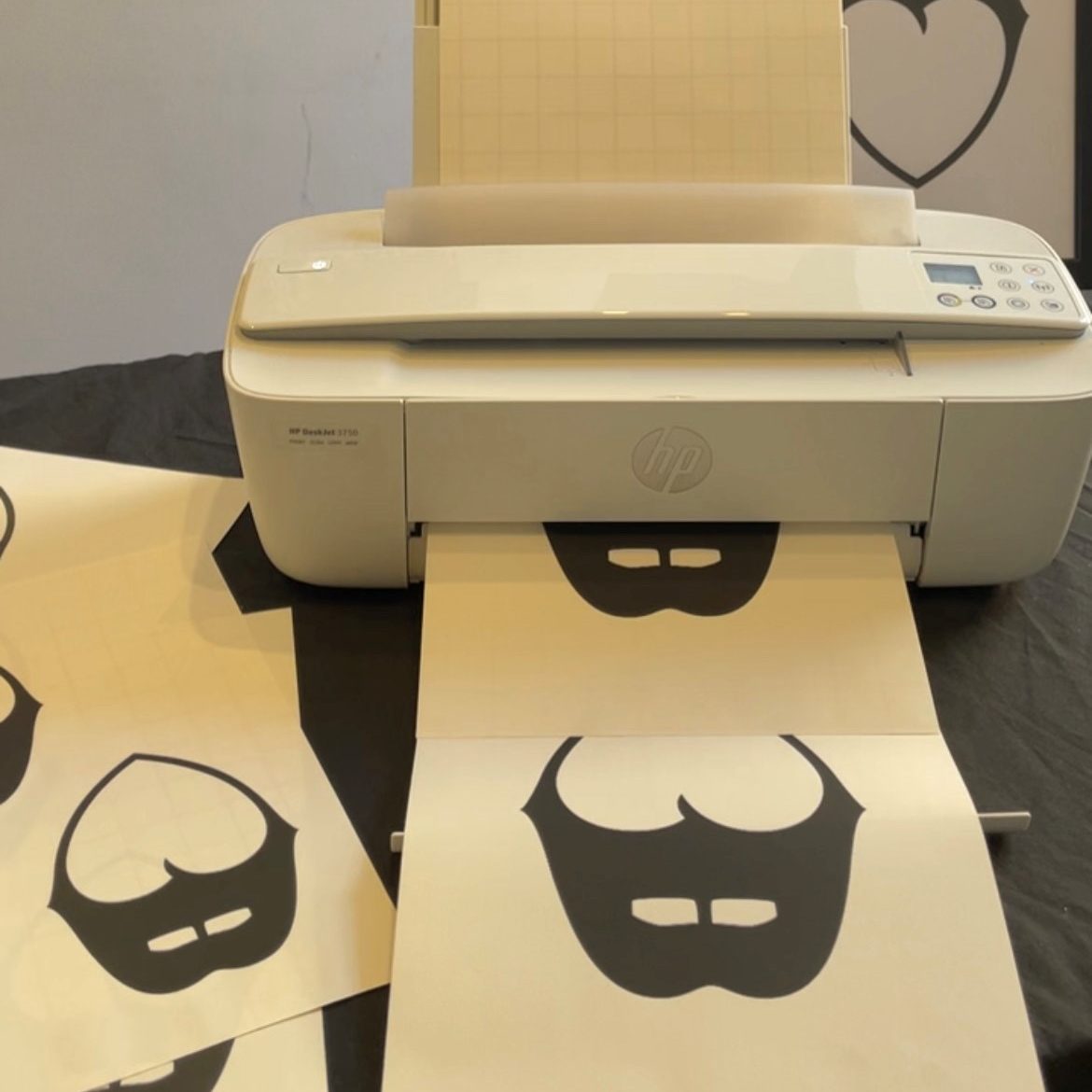 Step five:
Once printed, cut each logo out. (Note. Leave a little bit of space around the logo and the writing). Iron prints on jeans with grid side of the transfer paper facing up. Leave the iron over the prints for the recommended time on the transfer packet.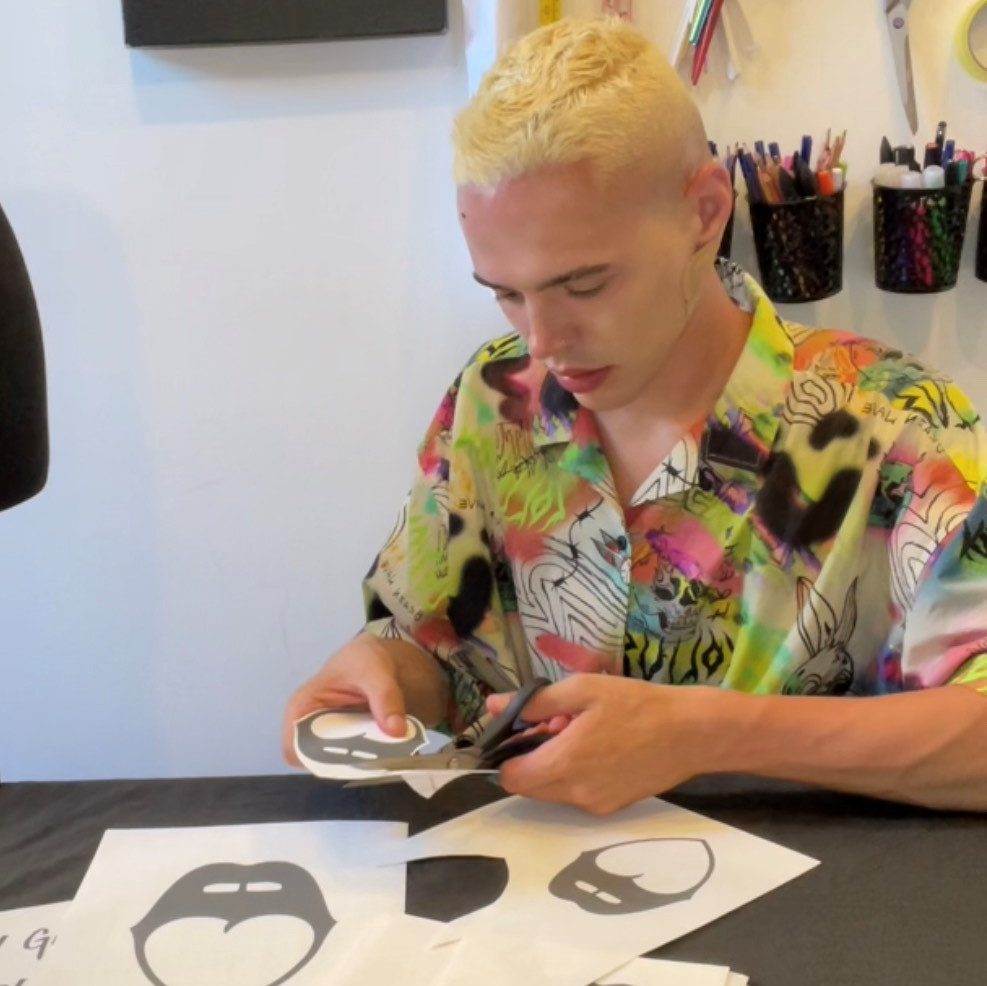 Top Tip:
For the 'Nasty Gal' text, iron them for around ten seconds to slightly print the jeans. Using tweezers rip parts of the text to give a worn, edgy finish.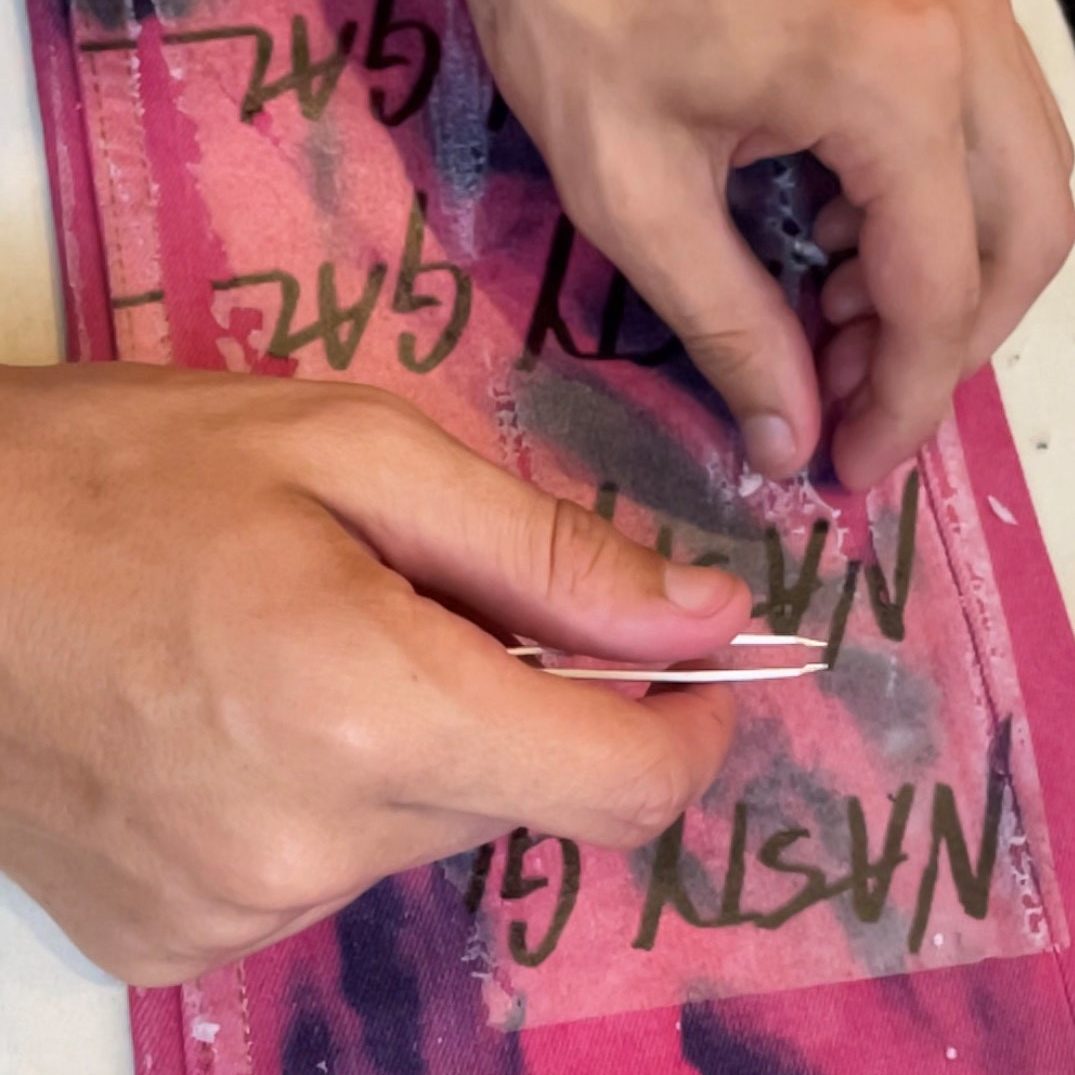 Step six:
Now for the fun part, get creative and add random fabric spray paint marks all over the front and back of jeans.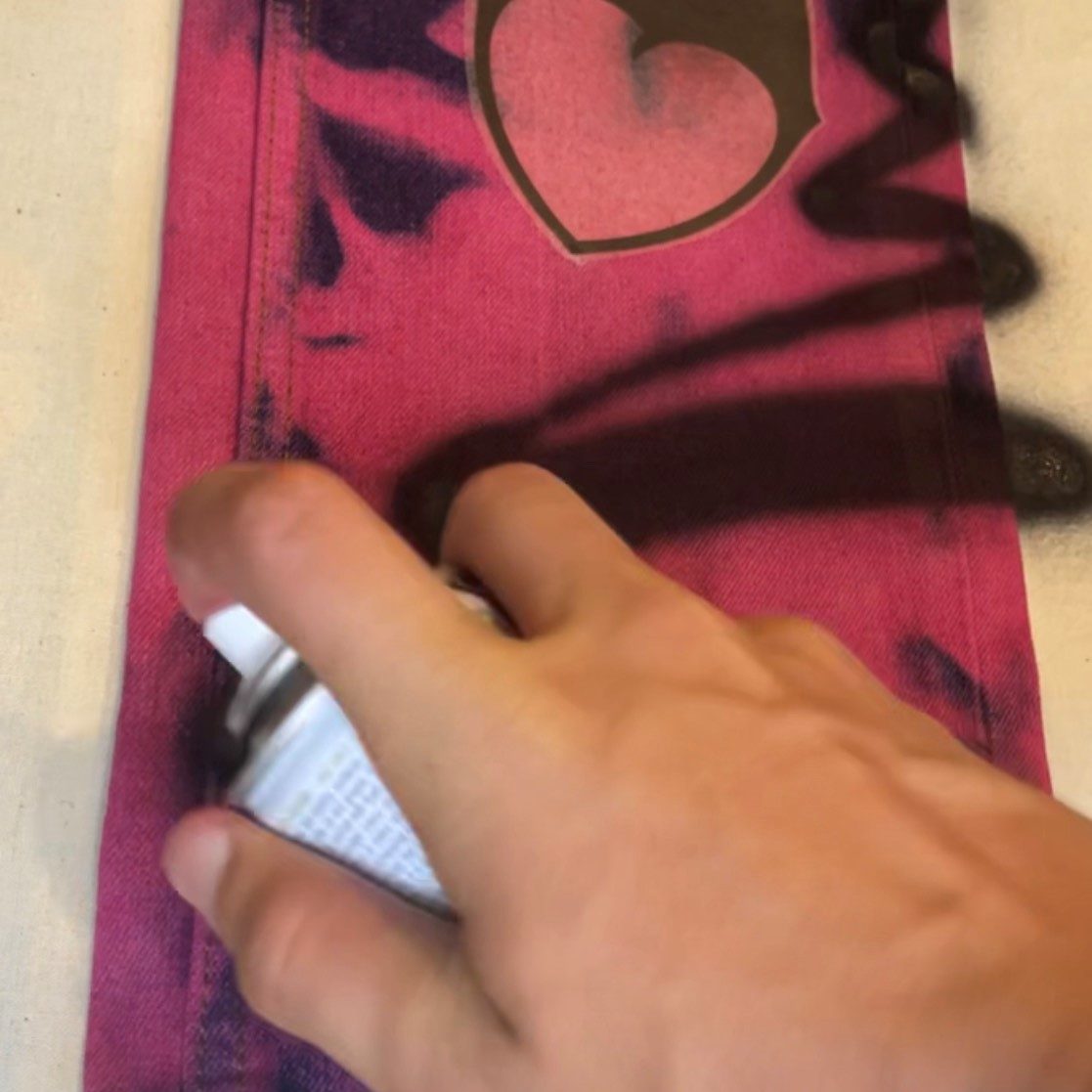 Once dry, try them on, style them up and head out. Trust us, upcycled denim jeans this good are gonna need a whole lot of airtime. Disclaimer: May cause an excessive amount of compliments with every wear. Damn.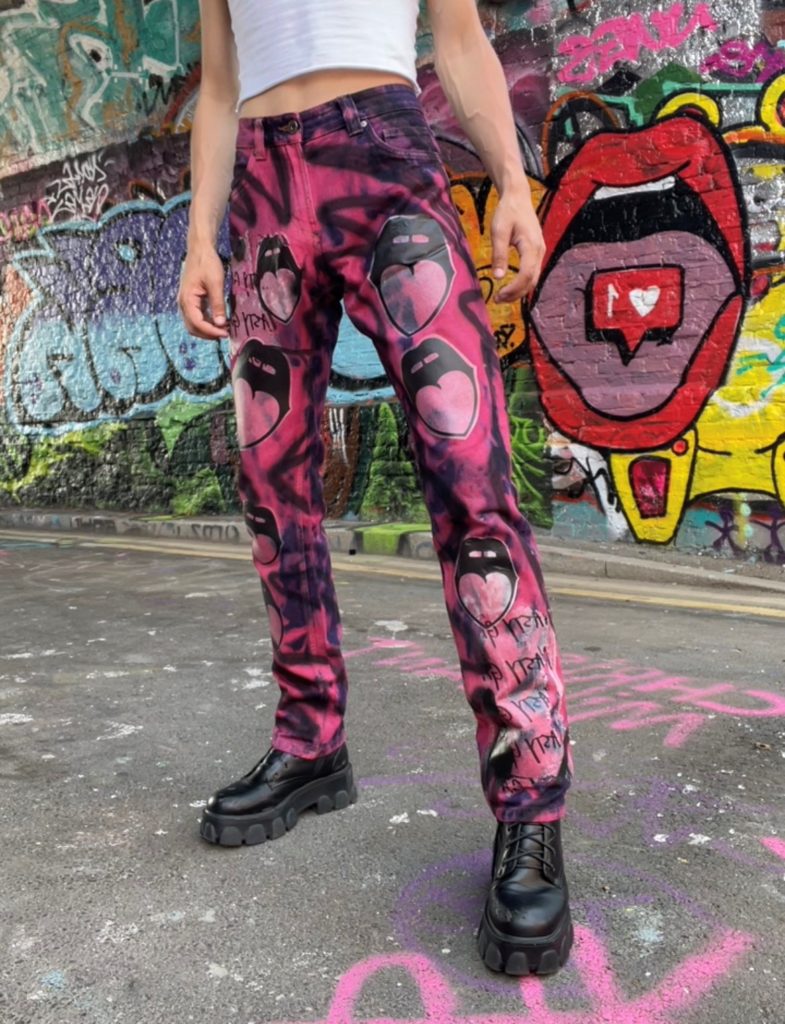 Giving this how to repurpose your jeans guide a go? Don't forget to tag our hashtag #NastyGalConsidered on the gram. We can't wait to see your designs. Follow AJ's Tik Tok @ajxtinsley for further hacks, tips and tricks on all things fashion.