Call it the Billie Eilish effect, or the anti skinny jeans movement, or commitment to always feeling like we're in our pajamas, the baggy clothes movement is here to stay.
Baggy outfits are not only insanely comfortable, they make a statement. You refuse to be restricted, turning heads in your layers of fabric, owning your baggy style and not conforming to how we've been taught to dress. Baggy clothes are ideal for making a statement about fashion and who you're dressing for, without sacrificing on comfort or style.
Whether you're a baggy style expert or are simply looking for advice on how to style an oversized shirt, we've got you covered with all the baggy outfit inspo and key oversized pieces to elevate your closet.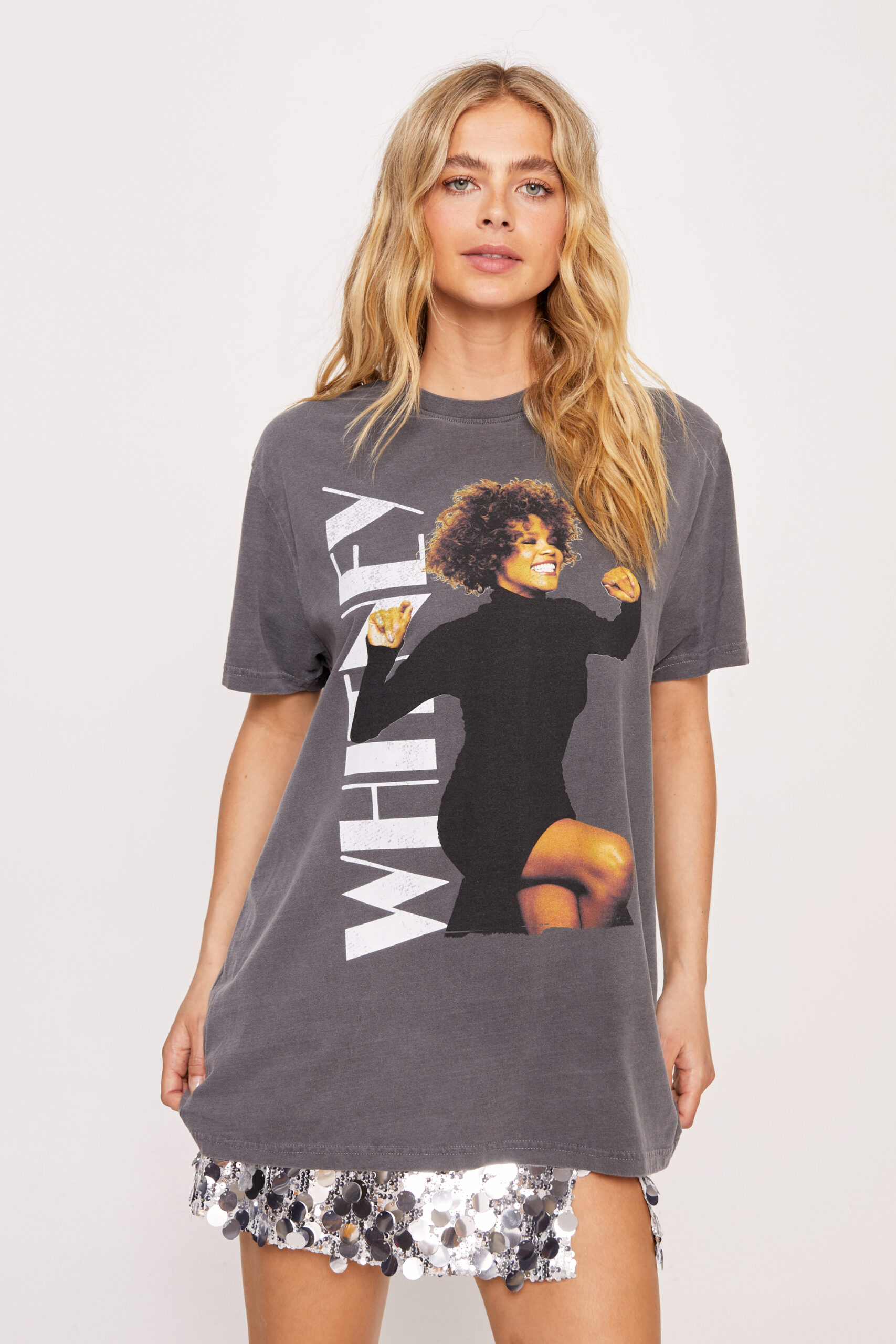 Baggy Style: How to Style Oversized Shirt
Top it off.
Oversized shirts and oversized T-shirts are super easy to style, no matter where you're headed.
How you style your oversized tee depends entirely on how baggy you're wanting to go. If you're going for "big top, small bottoms" as your style, pair it with some cycle shorts or leggings for a super casual, super comfy look to dip your toes into the oversized trend. If you're wanting to dive into the 100% baggy clothes style, style your oversized T-shirt with wide leg cargo pants. If you still want to keep some shape, tuck the T-shirt into the pants (either fully tucked in, or partially with a French tuck).
Heading out? If you're hitting up a happy hour, party, or dancefloor, wear a glitzy mini skirt or pair of sequin shorts under the tee for a peek of sparkle.
Grab a pair of chunky boots or platform sandals to keep the oversized proportions from head to toe.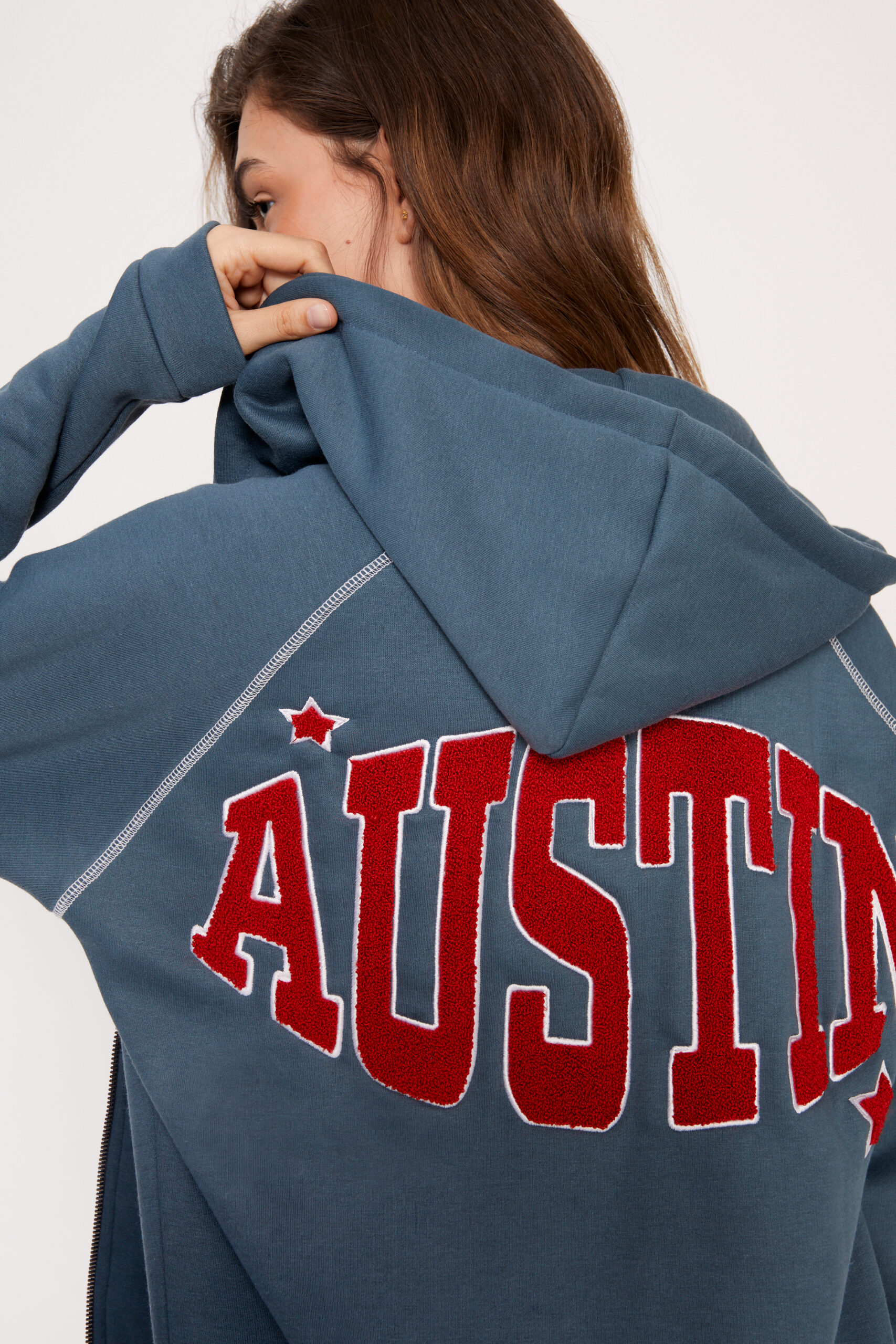 Baggy Clothes Style: Oversized Sweatshirts
Cold weather pending.
Sweatshirts are probably the easiest way to incorporate some baggy style into your outfit rotation. When the colder weather rolls around, grab a trusty oversized sweater for looks that will take you from office days to date days and casual trips out.
Style them with shorts or leggings for the classic "big top, small bottoms" look, and to maintain some shape by having bare legs. If you're going full oversized style, grab some cargo pants to keep things casual, or pair a sweatshirt with some tailored wide leg pants for a more elevated approach.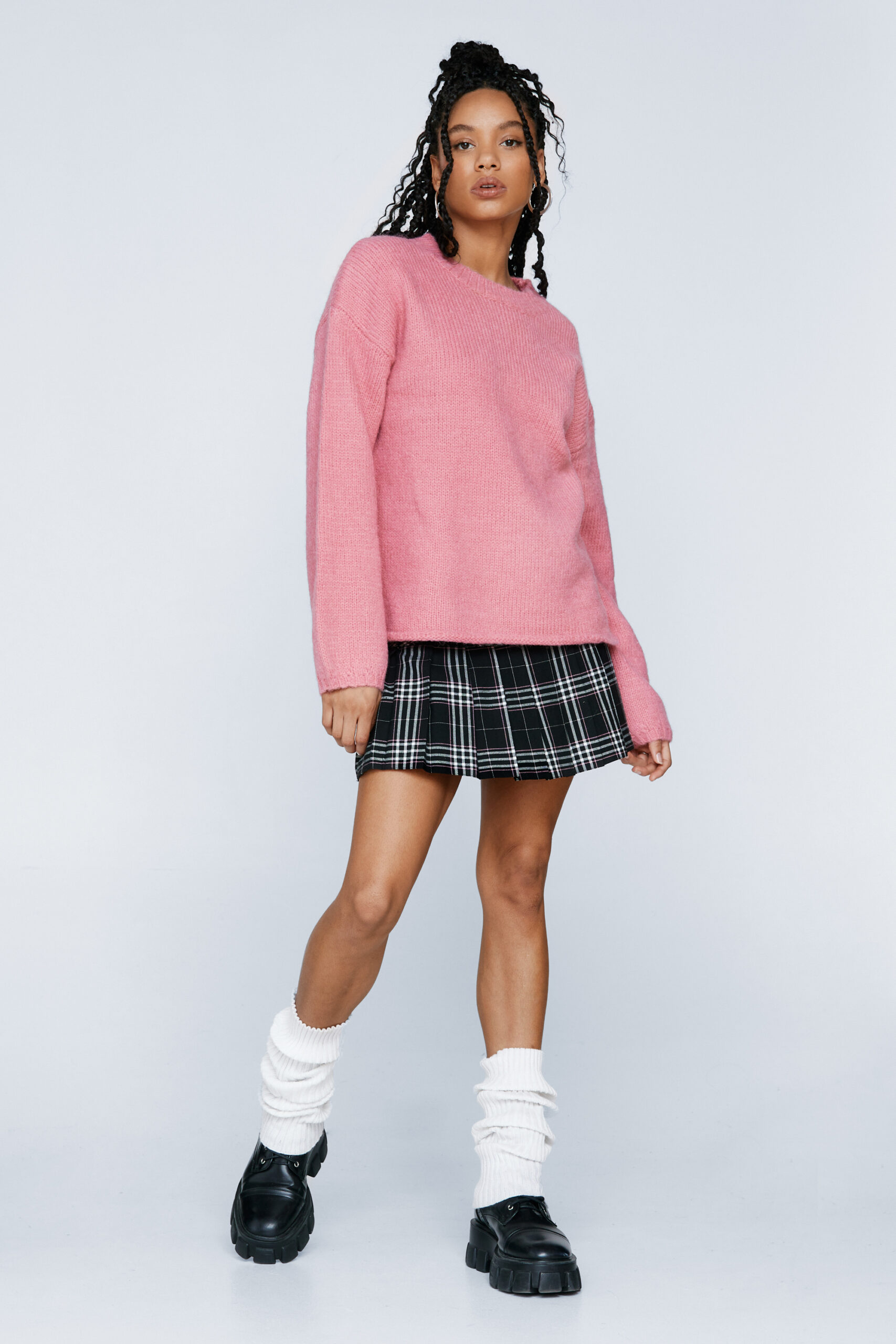 Baggy Outfits: Sweaters, Cardigans, Knits
Cozy up.
We love everything about oversized sweaters. They're so comfortable, super warm, and feel like pajamas but you can wear them outside without any judgement. If you're wanting to elevate your baggy style, you can pair an oversized knit with a mini skirt, tights, and chunky boots for a fierce cold weather look. Alternatively, wear a chunky knit with sweatpants or cargo pants and boots for a cold day look that will have you feeling as comfortable as you look.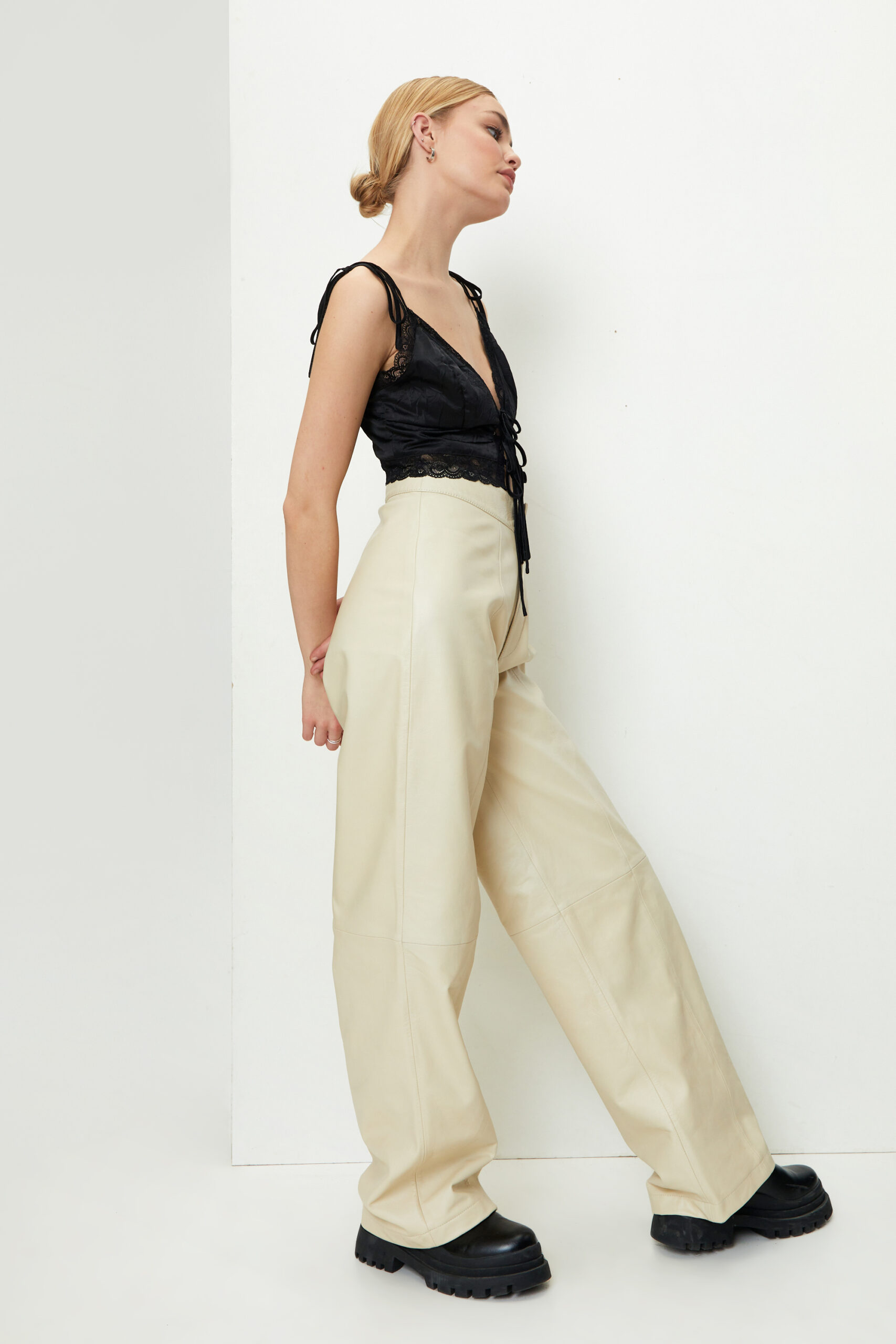 Baggy Clothes: Pants
Down here.
We've come a long way from skinny jeans. Gone are the days of being restricted, unable to bend properly, being uncomfortable sitting for a long time. Welcome to the world of wide leg pants, parachute pants, and relaxed fits. We promise you'll never go back.
Wide leg pants are ideal for pairing with crop tops and bandeaus in the summer, then with long sleeves and sweaters when it gets cold. Versatile, able to be styled with any of your closet essentials, and about to become one of your staple pieces, you'll wonder what you did without a pair.
Grab a tailored pair of wide leg pants for a more formal look, and some wide leg cargo pants for comfortable, casual looks that will see you through the entire year with their endless styling options.
Top tip: low rise waistbands create the illusion of the pants hanging off your frame, so if you want to truly commit to the baggy look, opt for mid or low rise looks.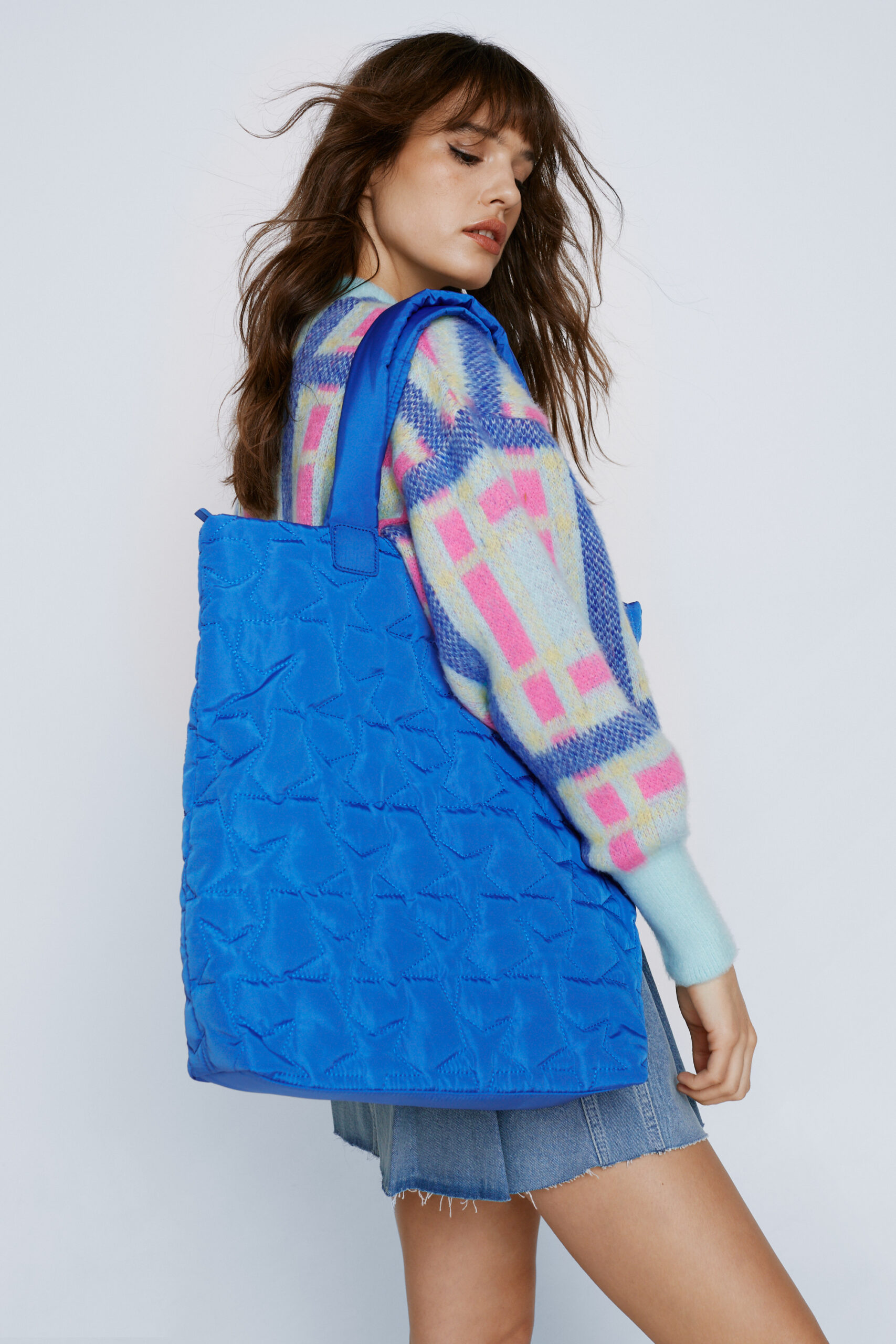 Oversized Accessories and Shoes
Because more is more.
If your frame is completely covered in loose-fitting, oversized clothing, let's keep these vibes going by adding oversized accessories and shoes. Not only does this take your look to the next level, it keeps everything proportional. If you're wearing a big T-shirt and big pants, pair them with big shoes, big sunglasses, and a big bag.