Jean shopping – a struggle we all face… Our unique and beautiful bodies mean finding the perfect pair can be a challenge. But no booty should be a burden, so we're breaking down the best jeans for curvy women to help you find peace with your bottom half. Disclaimer: these are our suggestions to keep you looking cute and feeling comfortable from dinner to dancefloor. But the best jeans for curves are the ones you feel most comfortable in, no styles are off-limits. As long as you feel great, you look great.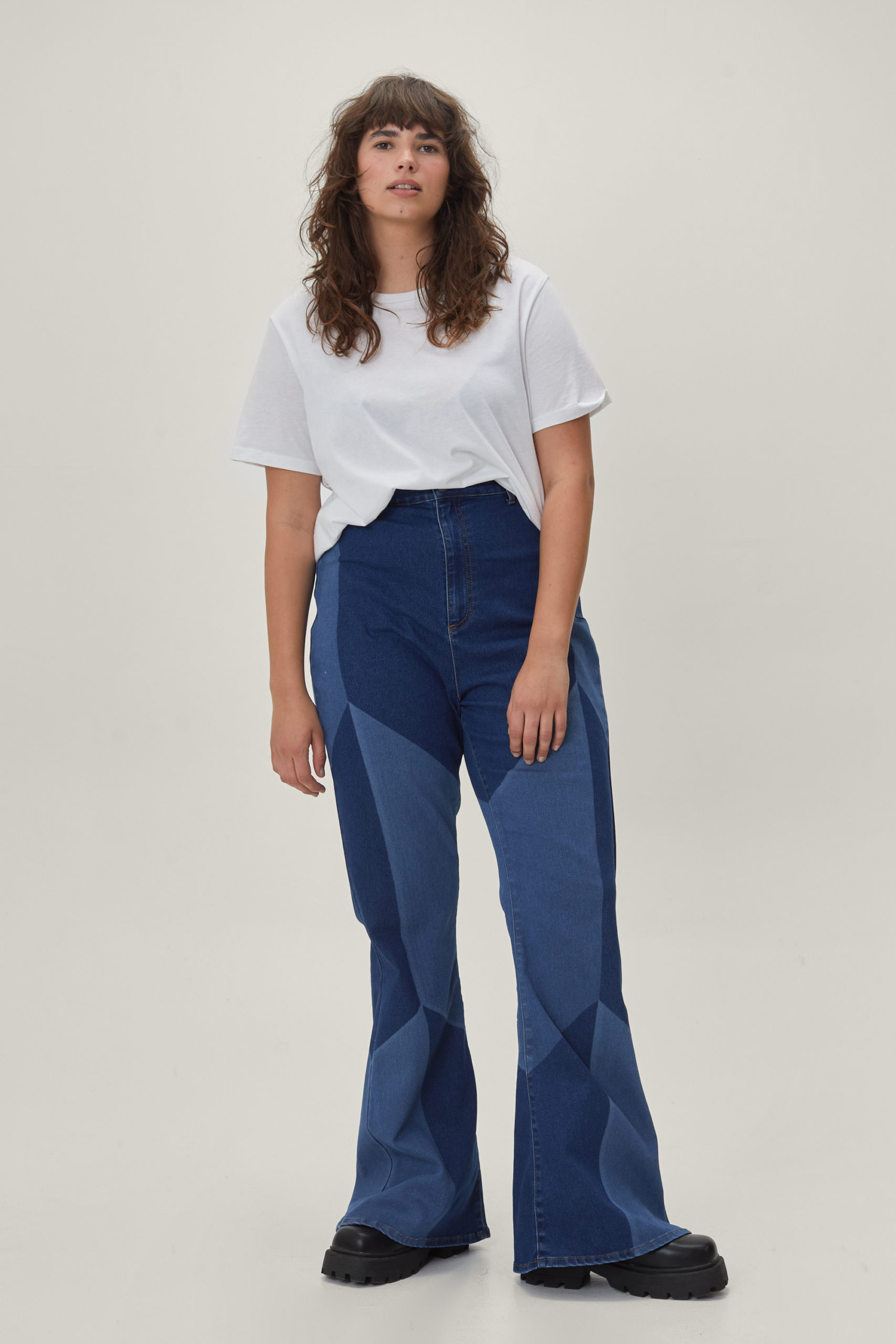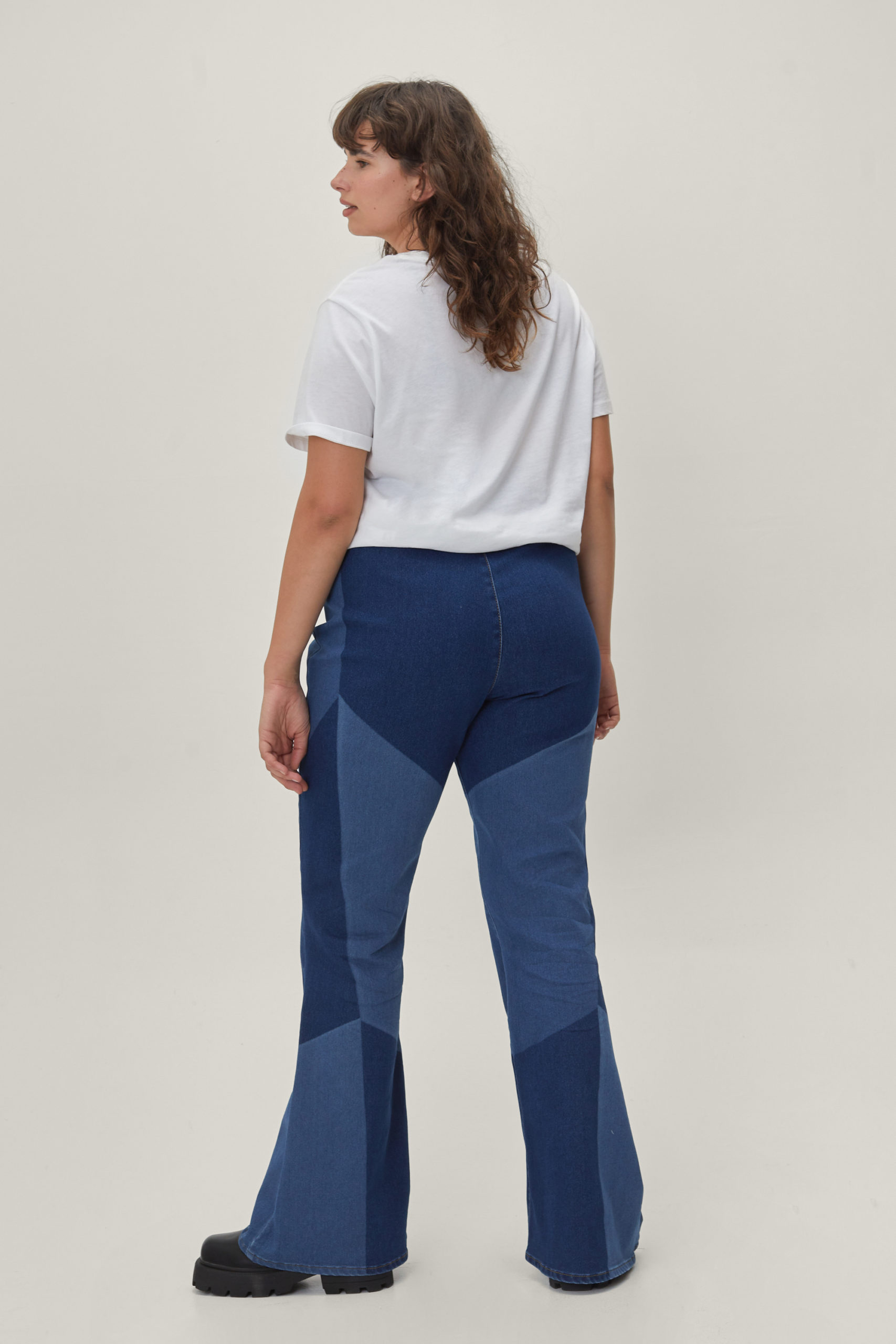 Best Jeans for Pear Shapes
A classic pear shape carries their weight across their hips and bottom, with their shoulders and bust slightly narrower. Ultra-feminine, pear shapes can find jeans gape around the waist, or accentuate broader hips, especially when they taper at the ankles. The best jeans for curvy thighs? Flare and bootleg. These jeans work their magic to balance out the proportions of wider hips. Dark denim is also great for transitioning from day to night. Extra tip: Midrise is great for pears, it can prevent the waistband from gaping at the back when sitting down or bending over – an annoying issue, solved.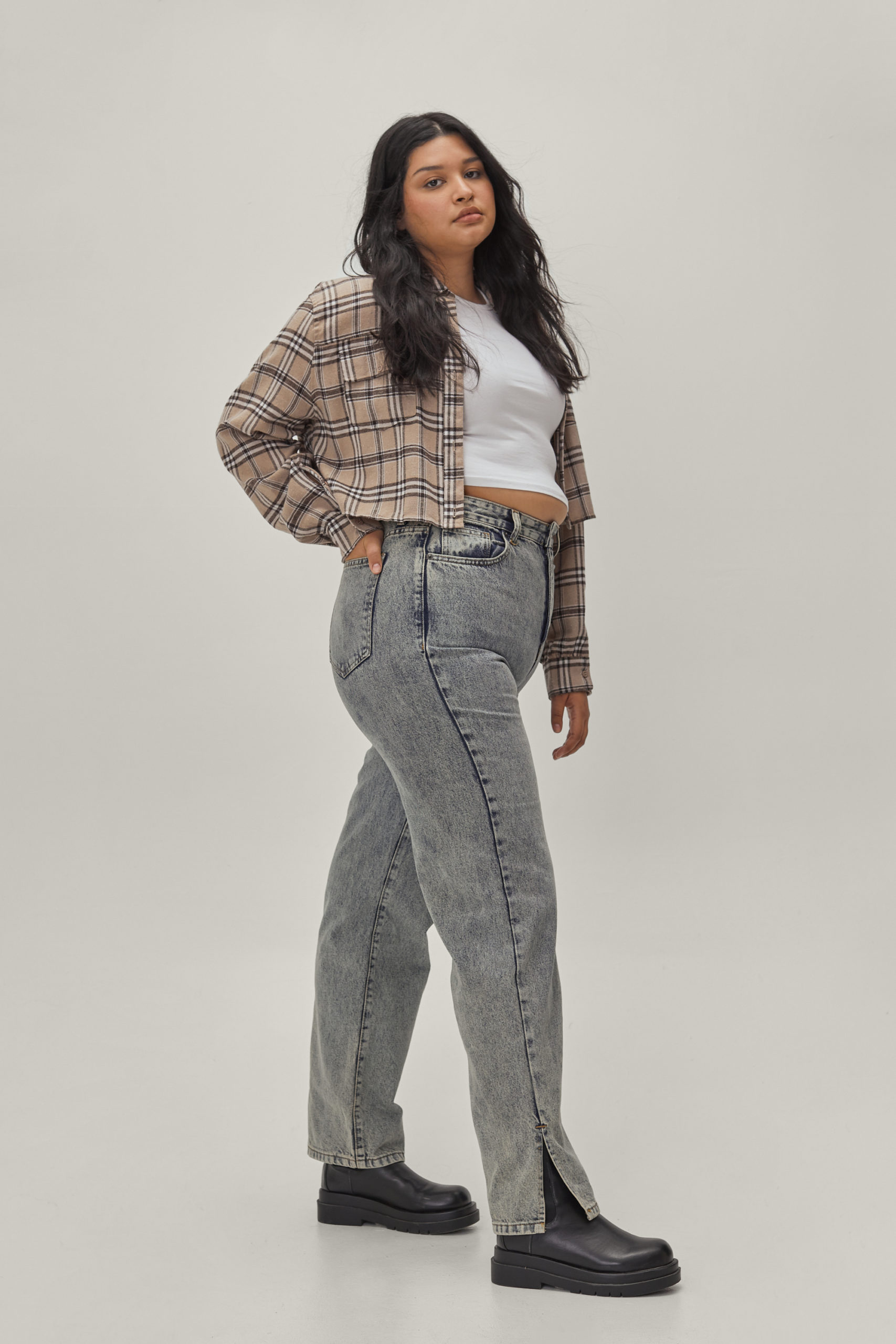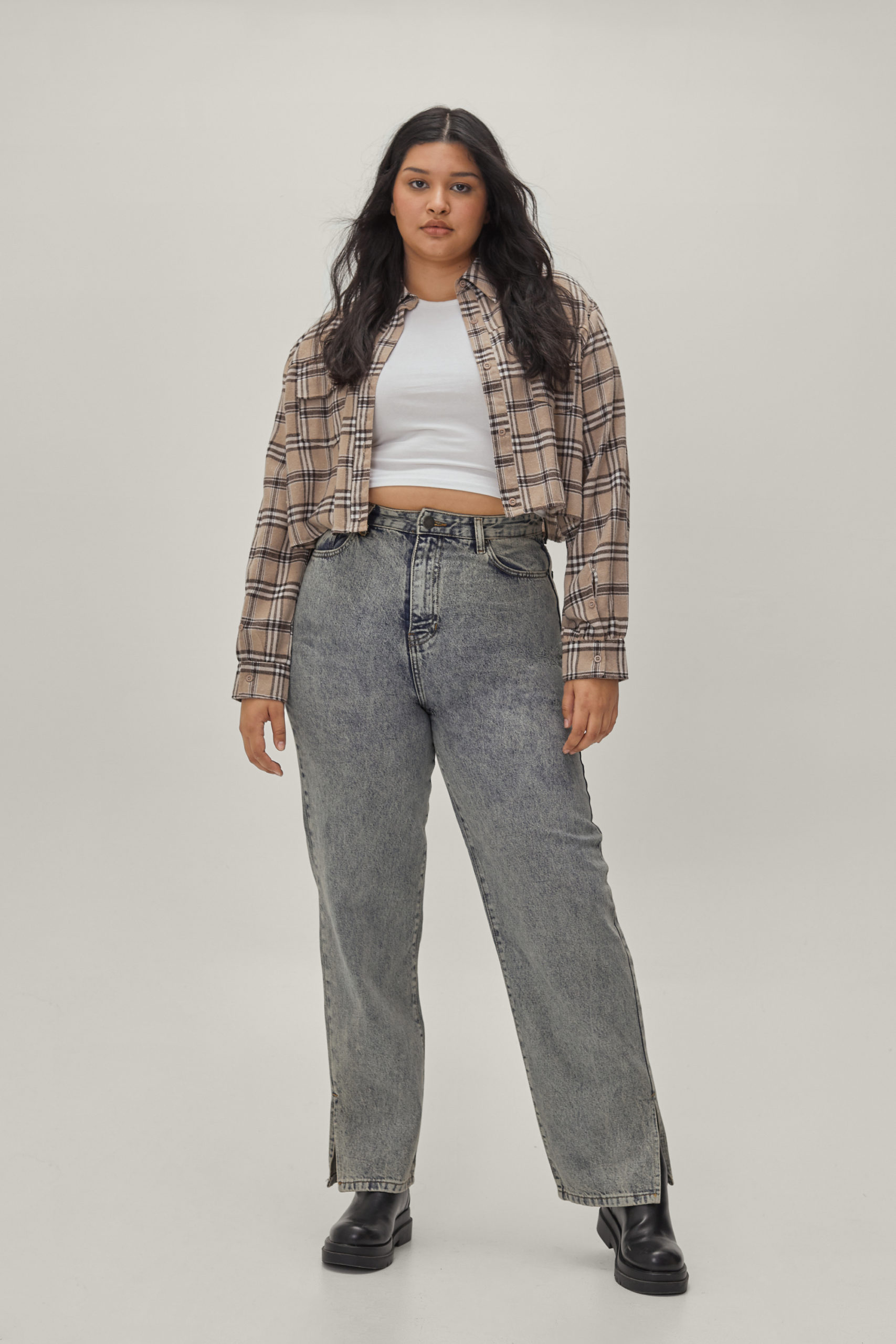 Best Jeans for Hourglass Figures
Similar to the pear, a bottom hourglass shape has broader hips and smaller shoulders. But the key difference between the two is that for the hourglass, the waist is the most defined part of the body. This means that most jeans tend to be too tight on the rear or too loose around the waist. The best jeans for curvy figures like this? Straight-leg jeans are your go-to as a true straight leg shouldn't gape around the hips or thighs. If you'd rather show off your silhouette, stretchy jeans can be a practical option as they hug your shape. Extra tip: With straight leg jeans for curves, size as small as you can, because they will relax, and what originally fit so perfectly around your waist will eventually loosen and gape.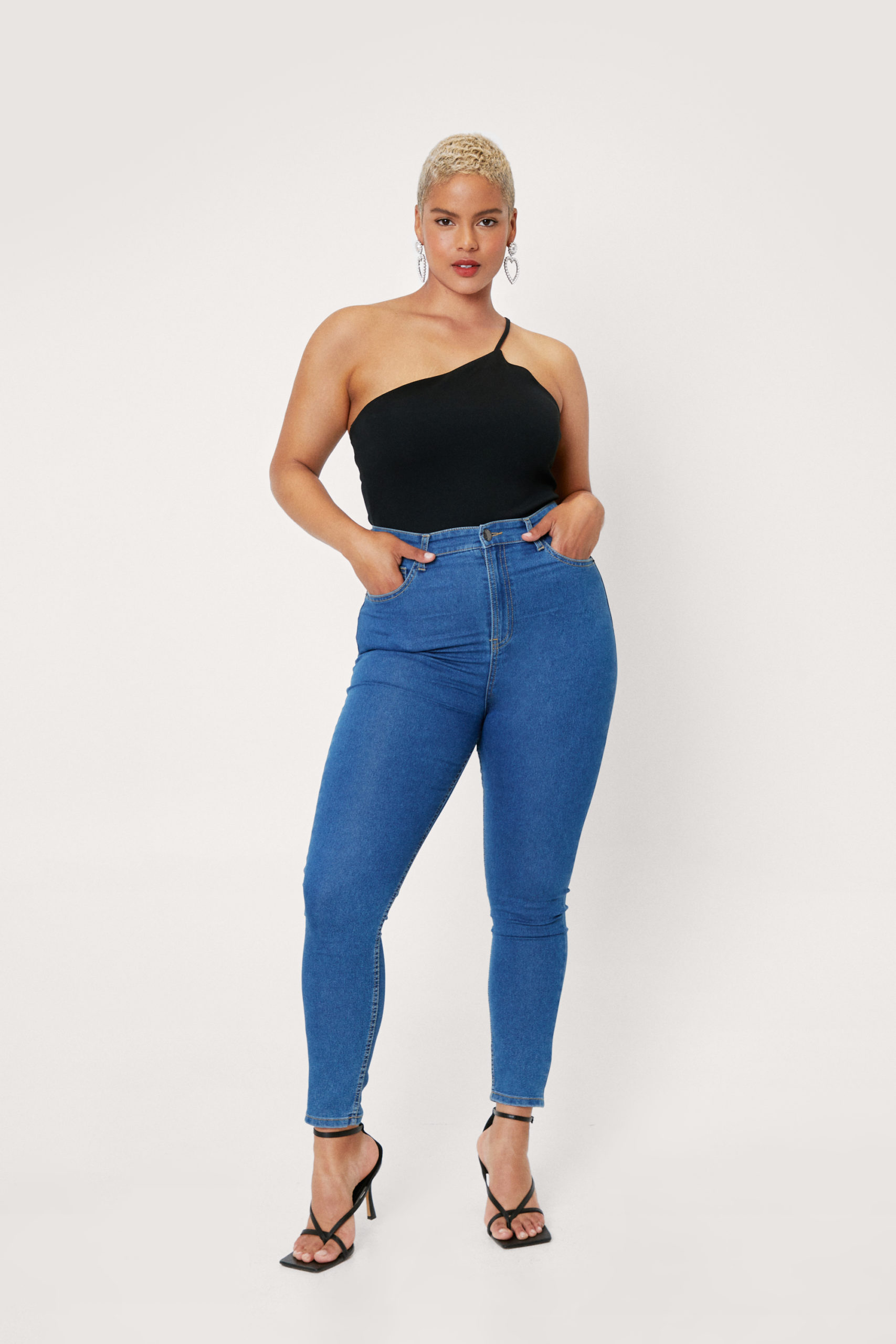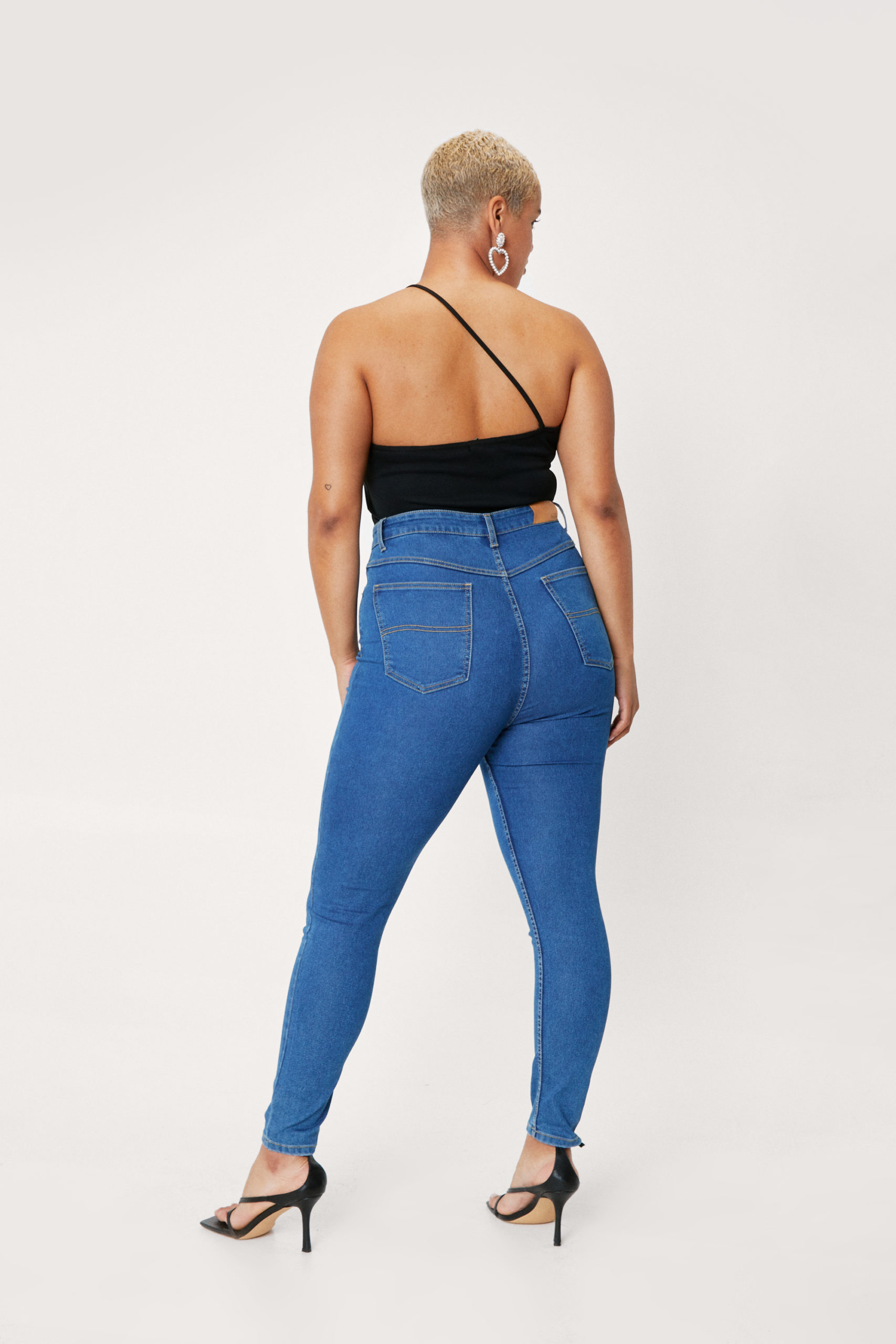 Best Jeans for Apple Shapes
Our curvy apples are known for slender legs and a larger waistline, so they showcase skinny jeans like you wouldn't believe. If you don't love the skin-tight look, go for a straight leg or a slim fit. A split hem also works really well for apples, drawing the eye downward, showing off your best assets. The best jeans for apple shapes also tend to be high-waisted styles, as they help to define the waist and can conceal the stomach (if that's something that you're looking for). Extra tip: balance proportions with a fitted top – apples look great in v-necks as they tend to narrow the illusion of the shoulders and draw the eye upwards.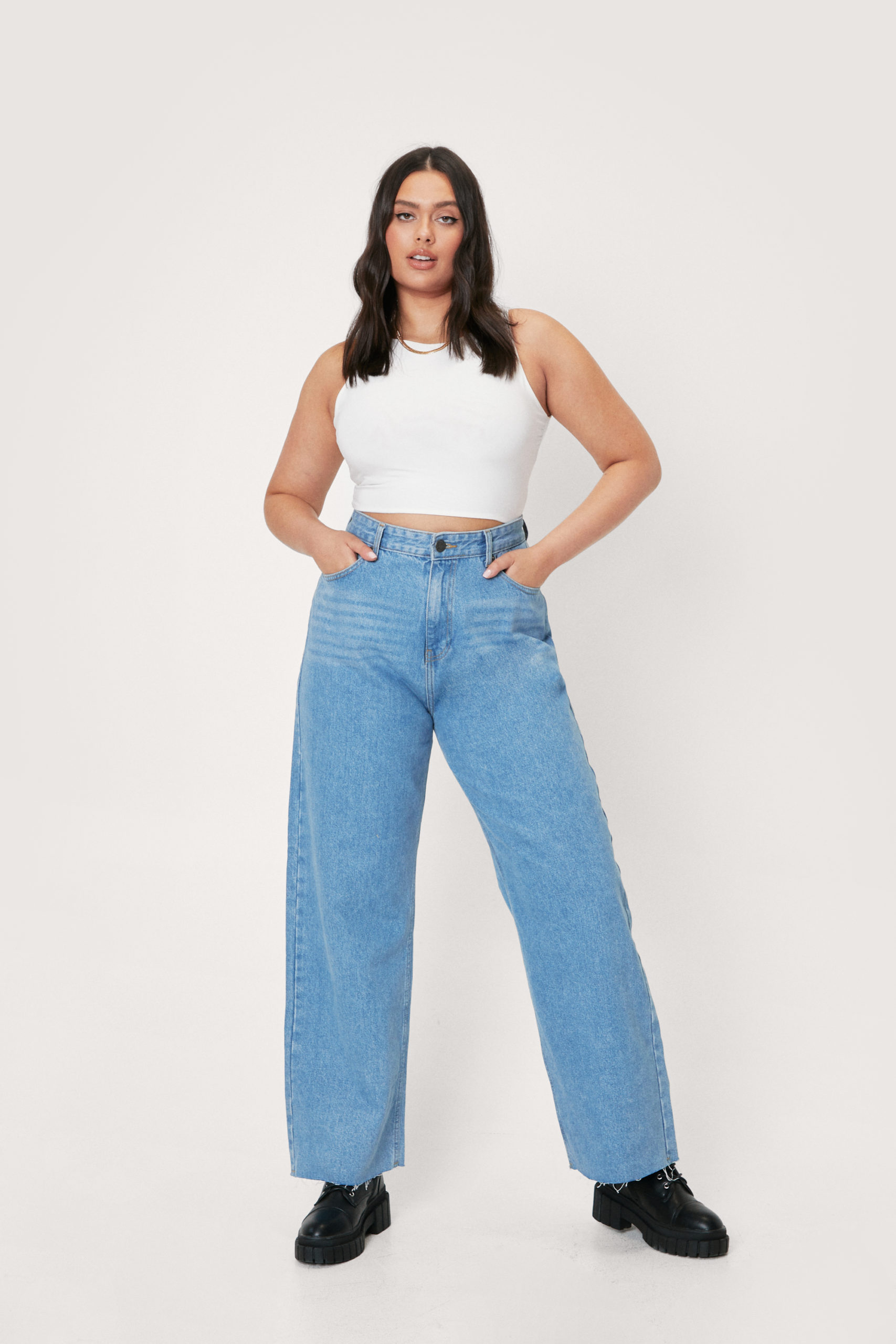 Best Jeans for Inverted Triangle Body Shapes
For inverted triangles, the shoulders are the broadest part of the body, with the hips and waistline narrower. Create volume with a wide leg that balances out your proportions and prevents a noticeably top-heavy look. Baggy styles like boyfriend jeans also help when creating the illusions of curves around the hips, and can accentuate your narrow waist to create a contemporary hourglass effect. Extra tip: Many of your favorite models are inverted triangle shapes, so take notice of how they style their denim.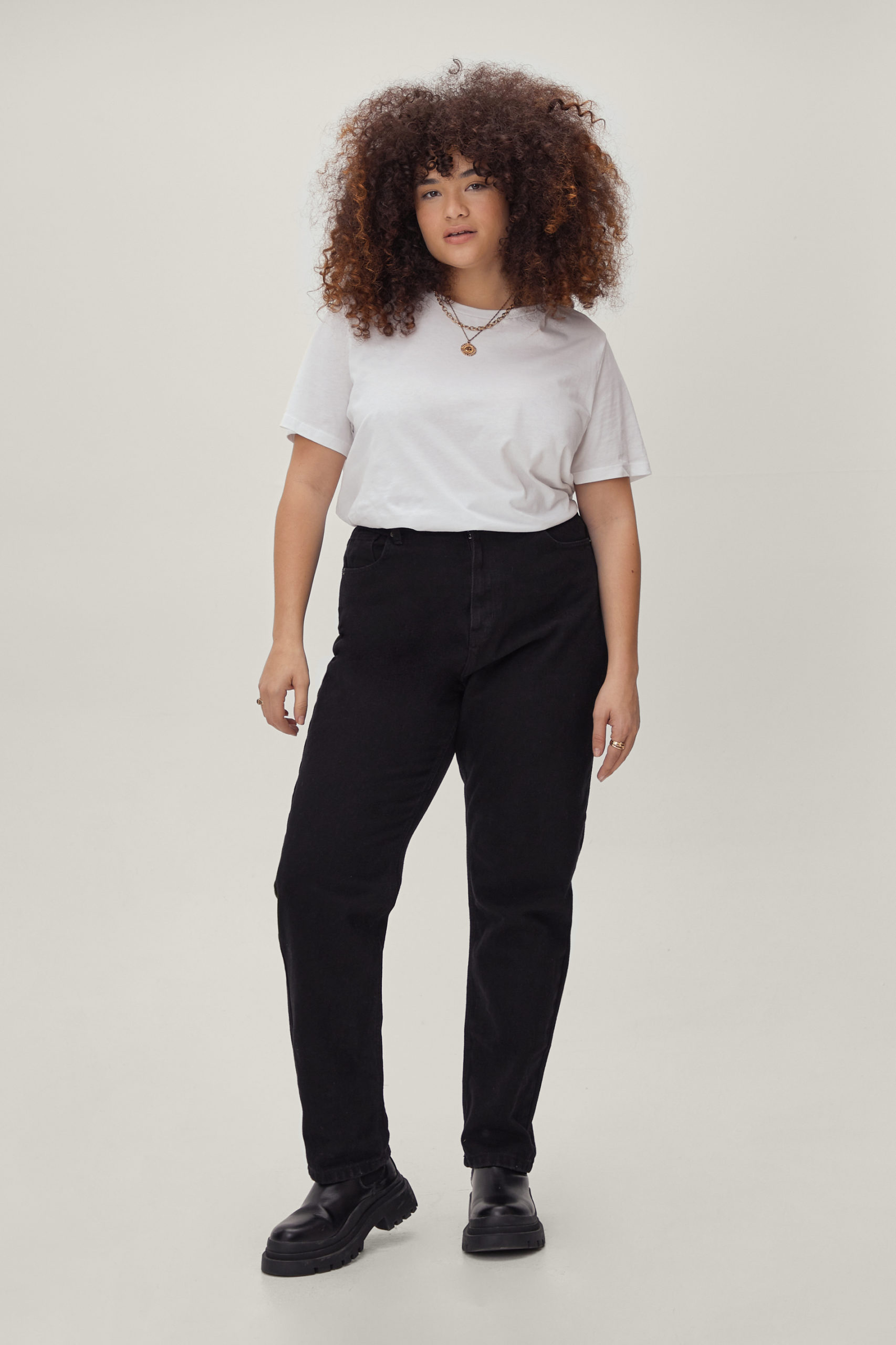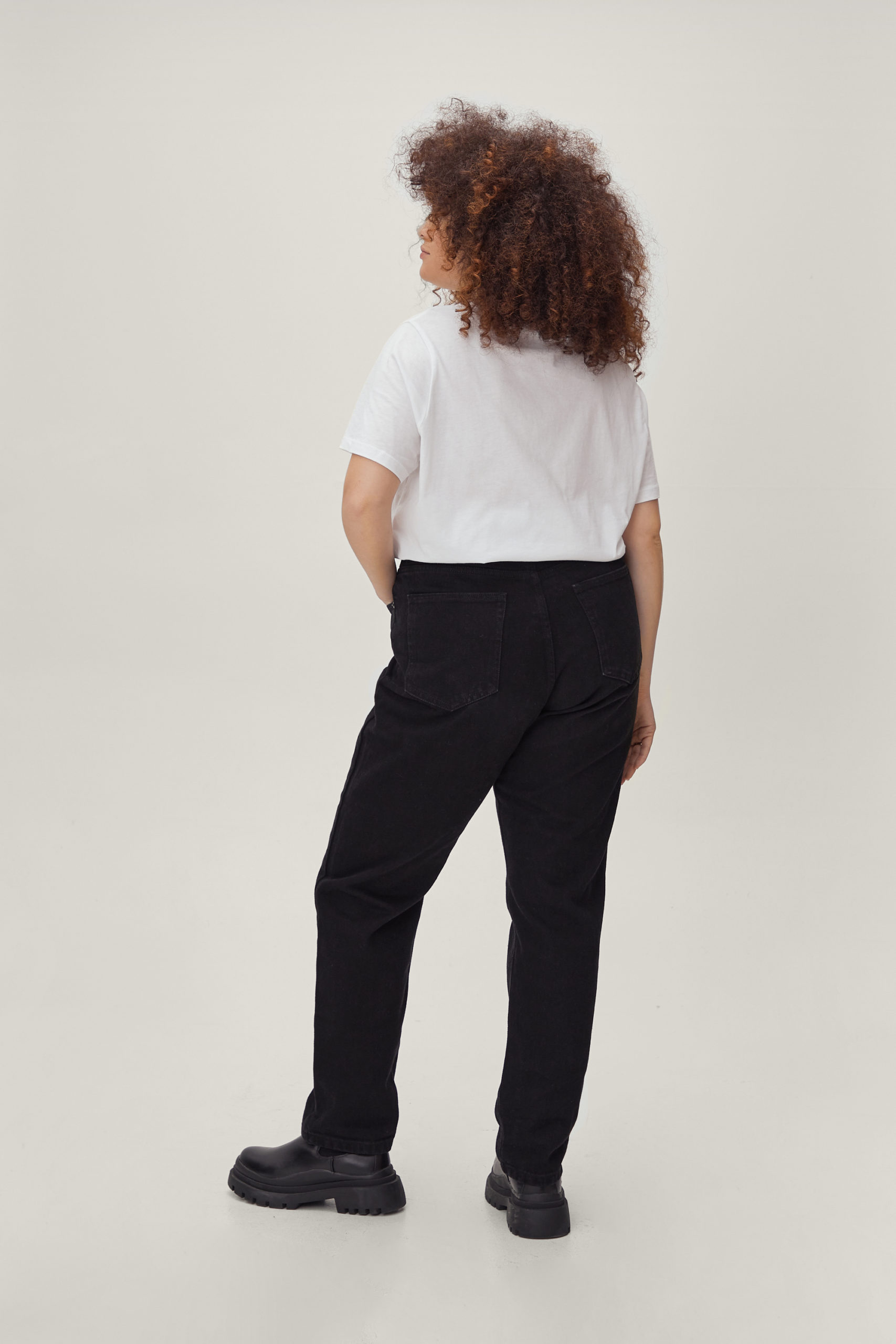 Best Jeans for Rectangle Body Shapes
Whether it's an abundance of curves or a lack thereof, we cater to everybody here. So it would be wrong to leave out our gorgeous rectangles, whose shoulders, bust, and hips are consistent in size. Create the illusion of curves by paying close attention to the top you're wearing and choosing your jeans accordingly. If you're styling a voluminous top, a slim-fit bottom will be a flattering choice and vice versa. When it comes to jeans for rectangle body shapes, a wide leg style can overwhelm your silhouette so, instead, opt for mom jeans that taper at the ankle and add extra shape and dimension to your frame. For rectangles, low-rise styles are often the most comfortable too. Extra tip: Tuck your tops into your jeans to help define your waist and show off your shape.