Anal sex is much less taboo than it used to be but if you've never given it a try, you may still feel a little apprehensive about it. The good news is that the anus has a relatively high concentration of nerve endings which can make it an excellent source of pleasure and provide some earth-shattering orgasms.
If you're interested in exploring anal sex, either alone or with a partner, then anal sex toys that have been specially designed for this particular erogenous zone is the best way to start. 
When you begin your search for the best anal sex toy, you'll quickly discover that they come in all shapes and sizes, and some are better suited for the more advanced anal aficionados. But there are plenty of really great options for newbies to the anal arena.
Read on to see our edit of the top 5 anal sex toys for beginners.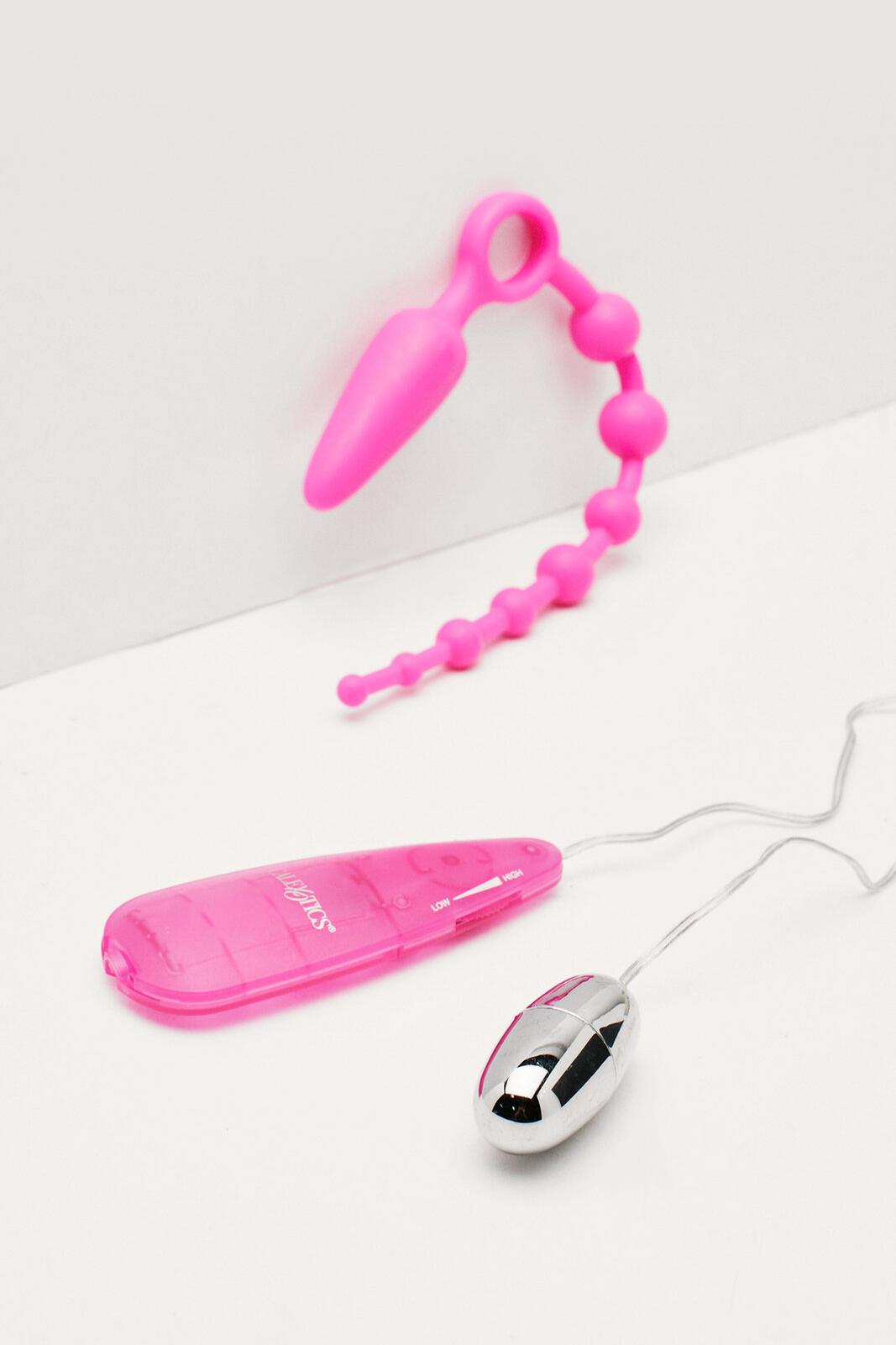 Vibrating Anal Beads
Anal beads are one of the most popular anal sex toys. They're great for beginners because you don't have to use the entire toy. You simply use however many beads you're comfortable with and as you get more comfortable, you can make your way along the beads that gradually increase in size.
Some anal beads also come with vibrating functionality, like these Vibrating Anal Beads, which makes things more fun. The gently tapered and flexible shaft moves with your body, while the graduated beads let you ease into anal play slowly. 
When you're ready for more intense stimulation, slip the small bullet vibe through the finger-loop base of the anal beads. Then, using the easy-grip controller and intensity dial, you can work your way to orgasm.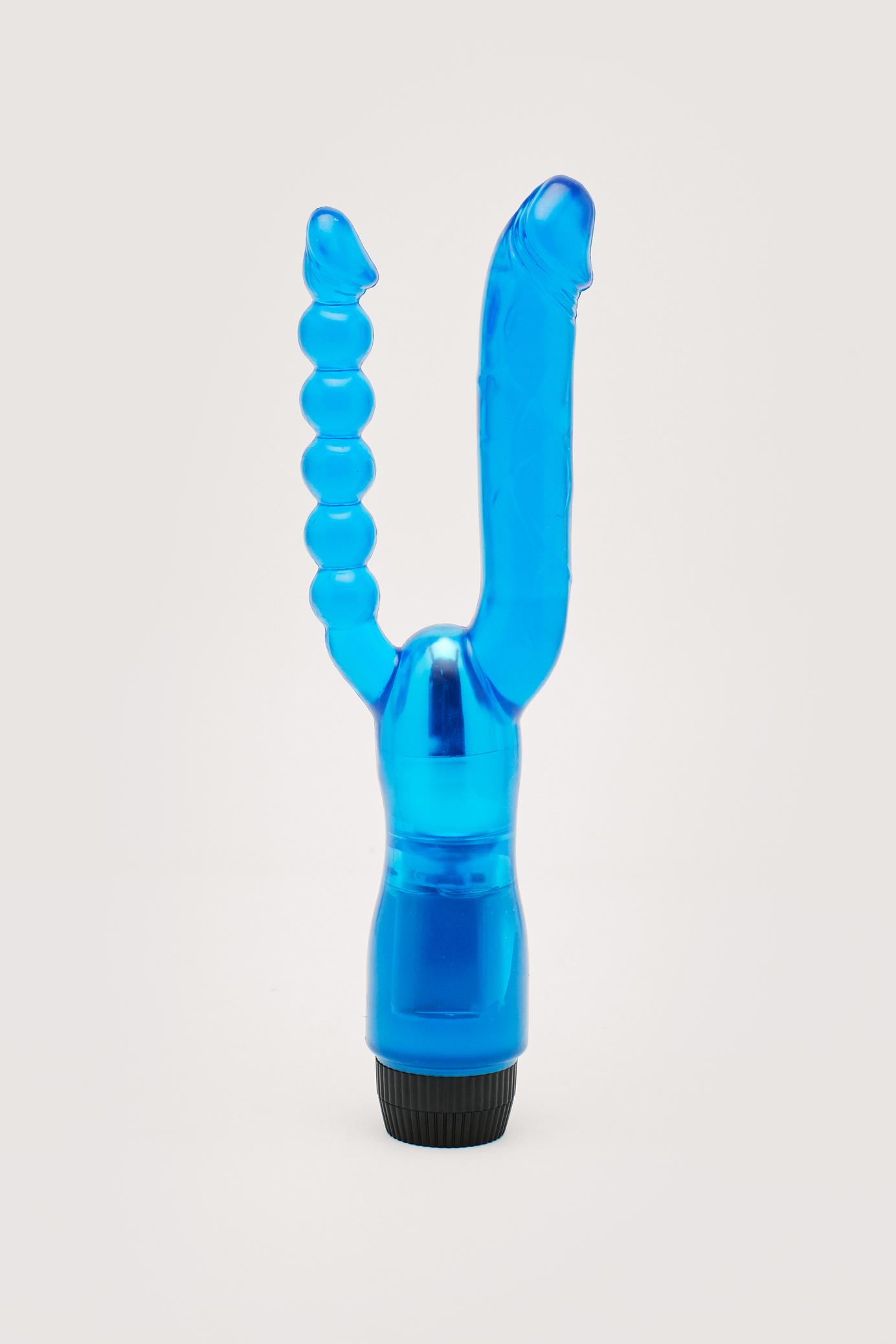 Shocker Dual-Ended Vibrator
Double penetration can be an amazing sensation, with all of those nerve endings being stimulated at once. If you're new to anal play, then combining it with something you already know and love can be a great introduction. 
The Shocker Dual Ended Vibrator features two flexible silicone shafts, one smooth with an accentuated tip for G-spot stimulation and the other, a slender, beaded shaft destined for anal insertion. The multi-speed vibrations are easily controlled from the base and resonate up through the jelly silicone delivering those good vibrations right where you want them.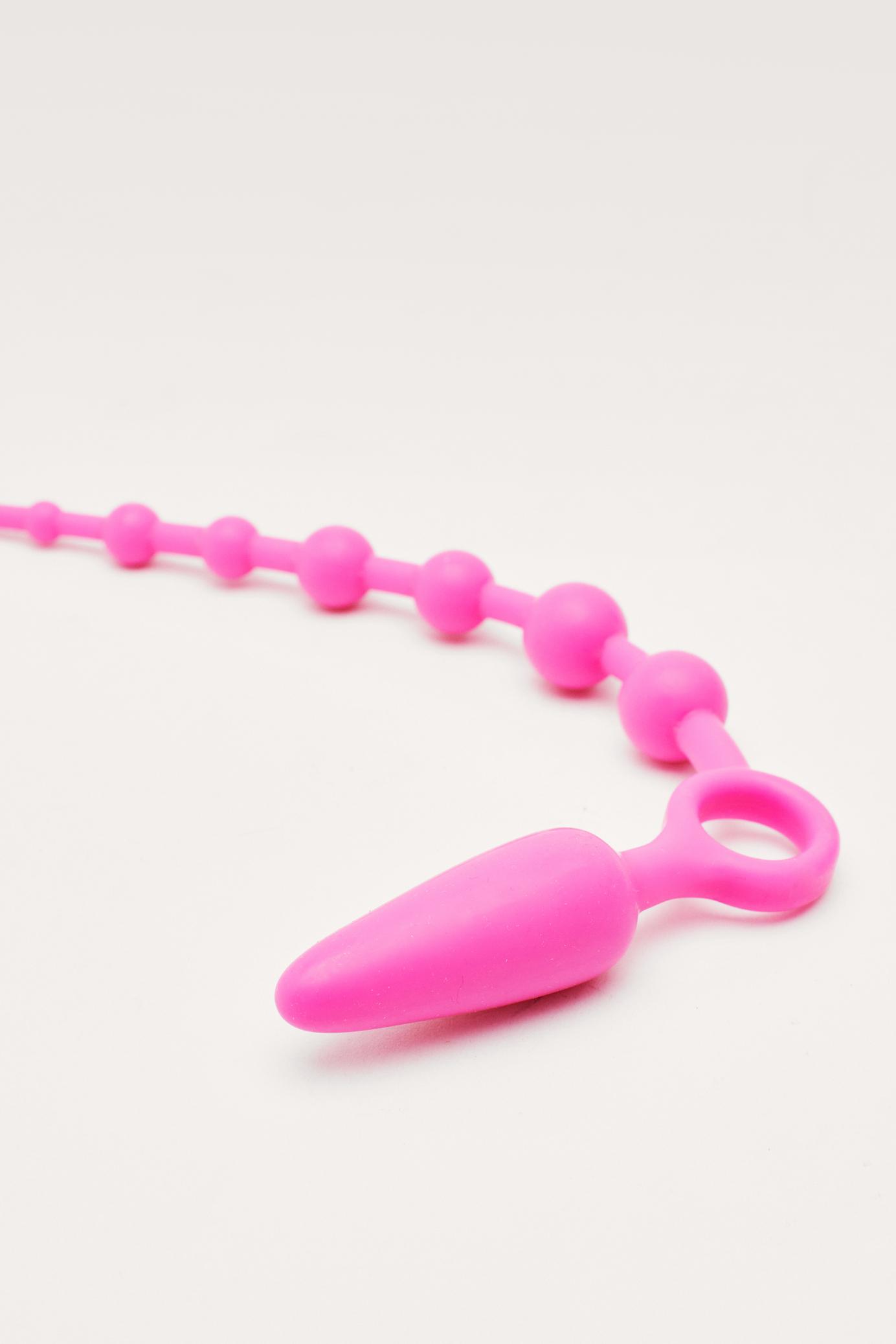 Curved Vibrating Anal Beads
The Curved Vibrating Anal Beads is a great anal sex toy for anyone looking for variety when it comes to anal play. Or for those who aren't quite sure what type of anal sex toy they'd prefer. 
It features a petite anal plug, a curved probe of graduated anal beads and a removable bullet vibrator. You can use the two insertable ends alone or together, and with or without the vibrator. So you get to experience a variety of anal sensations with just one toy.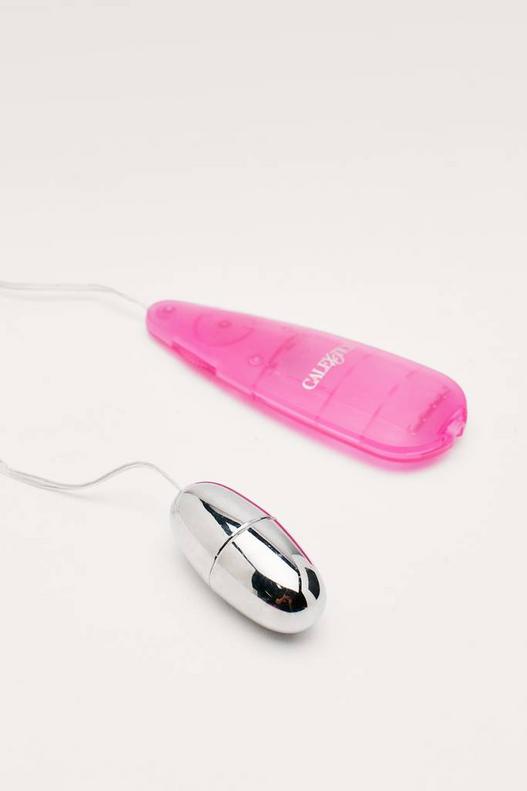 Remote Controlled Anal Vibrator
If you're looking for an anal sex toy to try as part of your lovemaking with a partner, then the Cocktail Remote Controlled Anal Vibrator is the ideal option. 
There is a slightly textured anal butt-plug with a slimmer, flexible shaft that penetrates the vagina leaving enough room for your partner. It gives you double pleasure with the added bonus that it also stimulates your partner's penis during sex.
The remote control feature is easy to use with just two buttons to independently control the dual motors. So if things get too intense in one area, you can take it down a notch. It also means your hands are free to roam…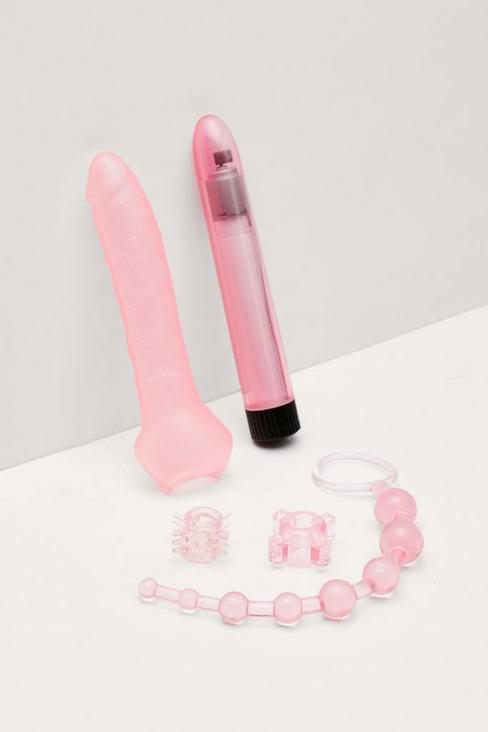 5 Piece Kit: Anal Sex Toys for Beginners
Why limit yourself to just one anal sex toy when you can have a whole 5-piece anal sex toy kit? This lovers box set is ideal for taking your time and exploring anal sex with your partner. It features anal sex toys that have been specially designed to increase sensitivity and stamina, to keep you both turned on for a full night of pleasure.
The set comes with a slim shaft vibrator with an easy to turn speed dial on the base and a textured vibrator sleeve made from super-soft silicone. There are two erection rings, of differing tightness and textures. And last but by no means least, a curved set of graduated anal beads. 
Enjoy Anal Sex With Toys
FYI! Just remember that, unlike the vagina, the anus doesn't self-lubricate. The skin in there is pretty sensitive, which is what makes it so pleasurable, but it does also mean that it's easily damaged. To avoid any painful issues or health risks, always use plenty of lube when exploring anal play. It will also allow your anal sex toys to glide in easily and make them feel even more amazing.