Is there anything more powerful than a lady in red? Social season is here and whether your plans call for an outfit to turn heads or raise body temperatures, we'd suggest dialing up the drama in a fail-safe red number. Here are our top picks of red holiday dresses for winter 2022 to keep that body warm and well-dressed for those pending festivities.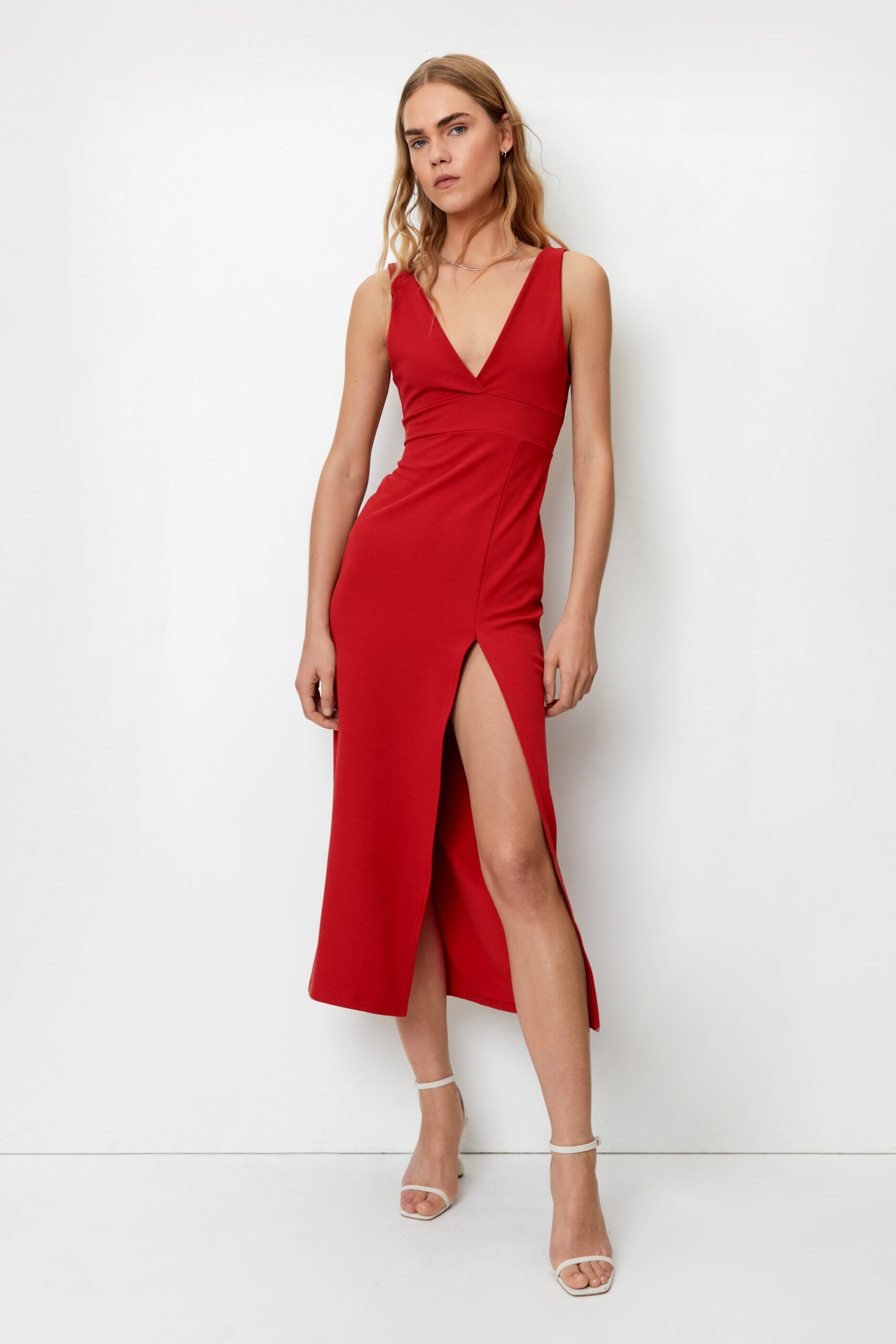 Long Red Dresses
Tis the season for a special kinda outfit. Opt for a long red Christmas party dress that oozes sensuality and sophistication, all the while adding a dash of old-school Hollywood glamour. A midi or maxi length that drapes beautifully down the leg towards the calf or ankle is not only ultra-flattering but highly practical in those frosty winter months. Our standout dress above incorporates a little leg slit that teases the calf, just enough to get people talking. A deep V-neckline that enhances your décolletage also adds some heat. Perfectly paired with a red strappy heel.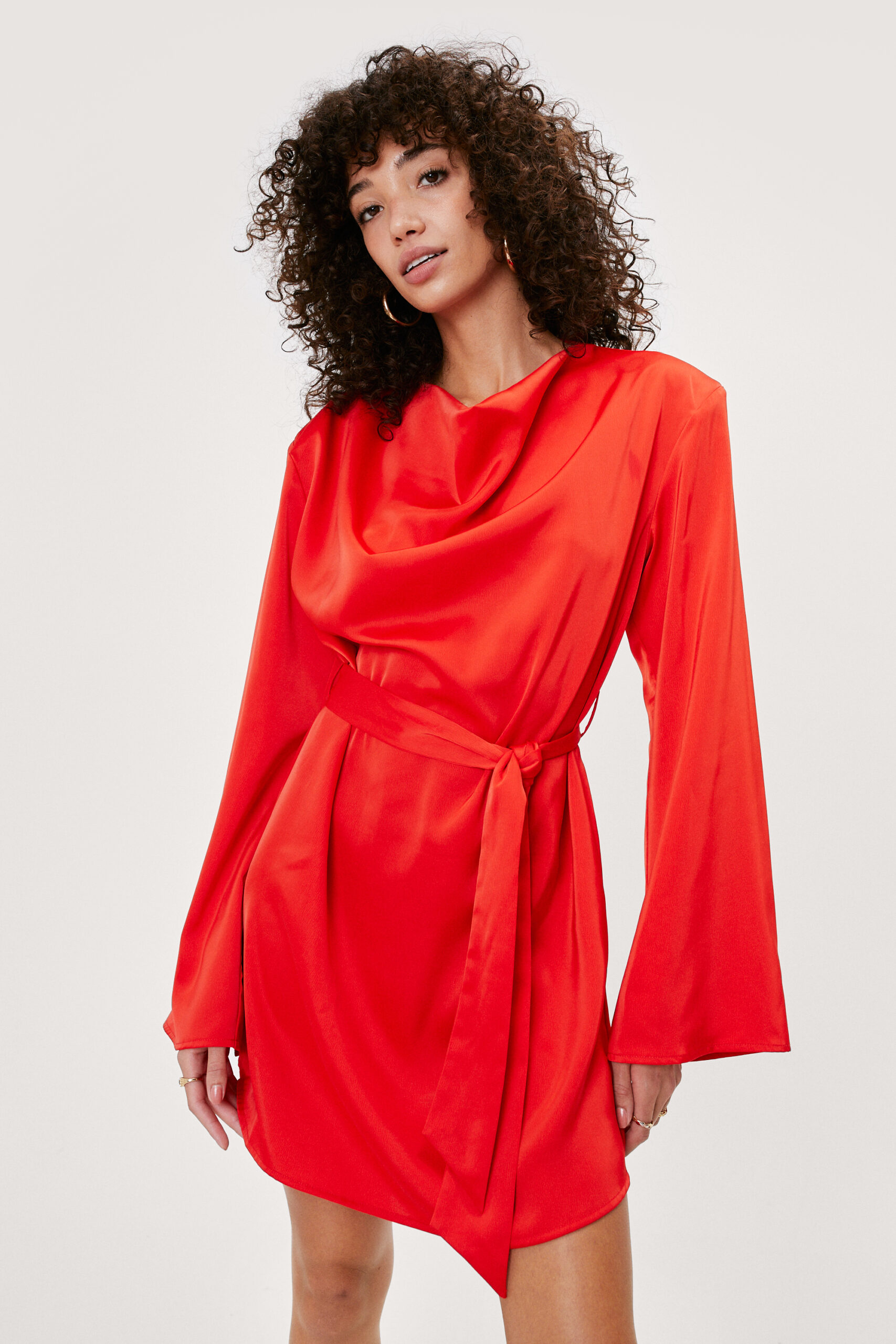 Red Mini Dresses
Next, the red mini dress. When your legs are your favorite feature, a short red dress should be your go-to. Like our top pick above showcases, a dress can play with fabric, cuts, and texture to create an expensive, high-quality look. The draped ruching of this high cowl neckline folds and gathers, creating an illusion of thick, plush fabric. The disguised belt balances out proportions by cinching in the waist, showing the shape of your silhouette. Maybe you've got your eyes on a red new year's eve dress? For a showstopping entrance, sometimes a little leg is all you need.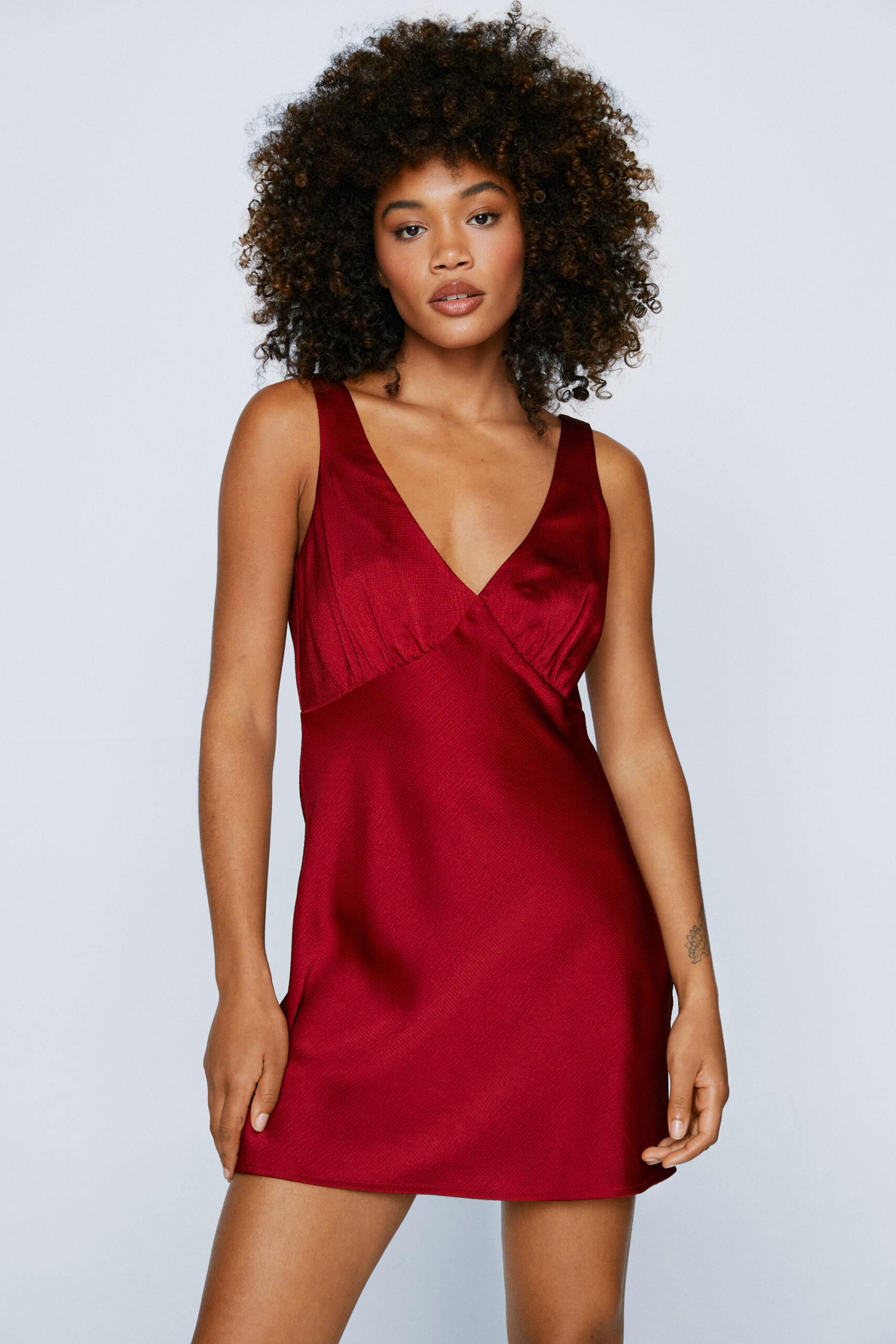 Red Satin Dresses
Wrap us up in a bow. When it comes to a festive frock, nothing screams the holidays like silks and satins. The soft flowing fabric feels buttery soft on your skin, and satin's luxurious drape skims the body seamlessly. We chose the above red satin dress because its sheen beautifully reflects the light, adding a hint of a shimmer, and the ruching around the bust adds some detail to the look. The plunging v-neckline at the front is also a fan favorite. Team your red satin holiday dress with black strappy heels and be on your merry way.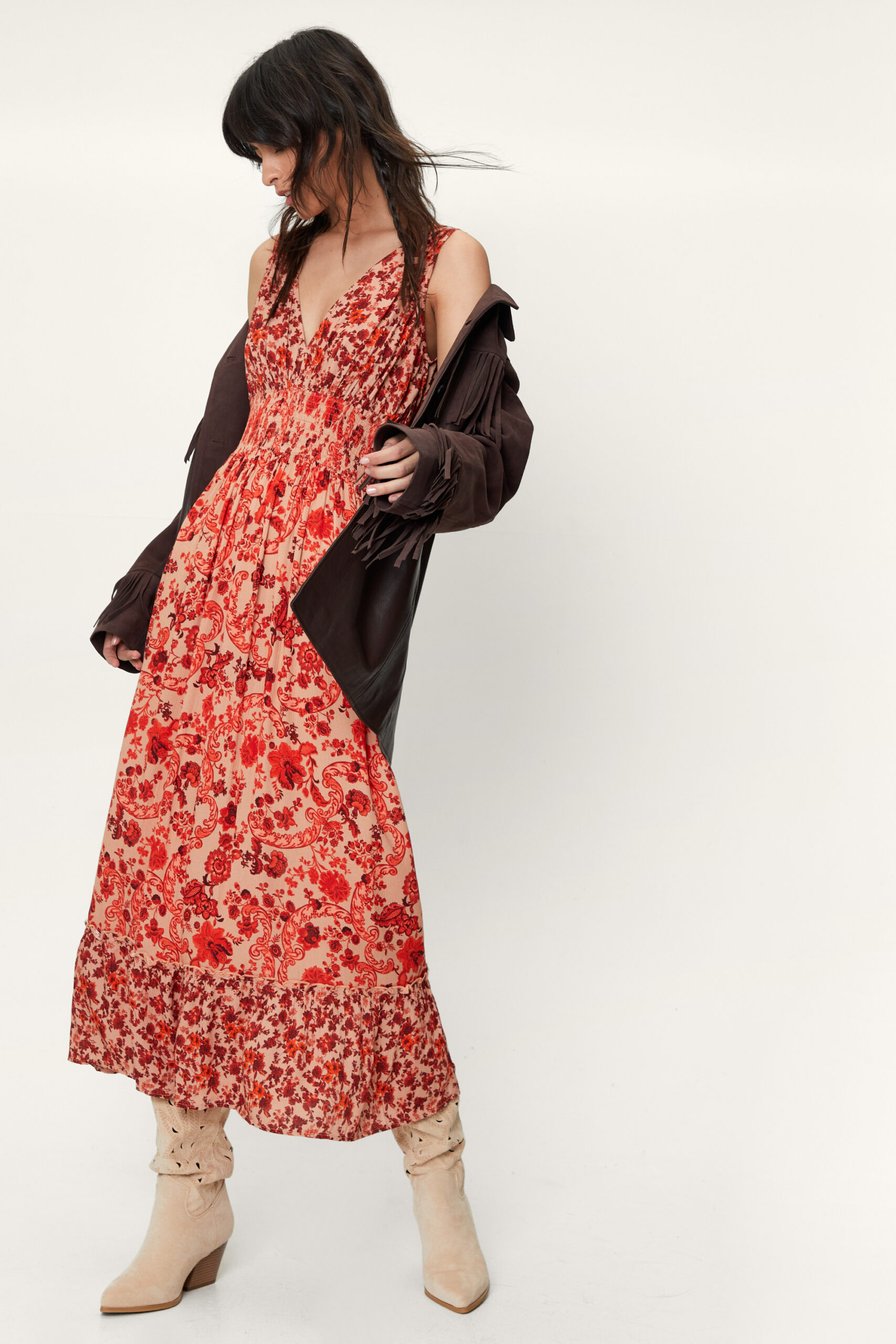 Casual Red Dresses
And not a red sweater dress in sight. If lounging on the sofa or curling up with a book is more so how you do Christmas, this one's for you.  This red midi dress has a loose-fit silhouette that covers thigh, providing your body with room to move, dance, and be merry.  Yes, it has wide strap sleeves, but the addition of traditional floral print boosts its cozy holiday feel. When comfort tops your agenda, a casual women's red holiday dress can still be the answer – just as festive and super cute.
Red Bodycon Dresses
No list of red holiday party dresses is complete without a classic bodycon. Known for its form-fitting shape, bodycon dresses work to outline and accentuate the contours of your silhouette with a figure-hugging fit. What do we love about the above red dress? For starters, it's timeless, ageless, and ultra-flattering. The velvet embellishments add a unique fashion feature, and the square neck dials up the class. We think she looks great with knee-high boots, too.