What is Boho Style?
On the surface, boho style is known for being fun, laidback and fuss-free. An eclectic mix of different textures, bright and pastel colors, and fresh patterns.
But what is Bohemian style and where does it originate from? The earliest resemblance to the boho aesthetic was evident in 19th century France after the French Revolution, and derived from a counterculture known as The Bohemians. Boho style was adapted by the free spirits and hippies in the '60s and '70s, and is an expression of people who choose to lead a free-spirited way of life, including travellers and artists, as it combines inspiration of objects, patterns, and colors from all over the world.
The Boho Aesthetic
Successfully channelling the boho aesthetic can be easily achieved through our top tips and style advice. Firstly, layering is key – not only in terms of wearing different pieces together but also layering multiple different textures, colors, and materials. Embellishment or embroidery is a perfect way to wear boho style clothes as it exhibits fine detailing and art.
In this blog post we'll give tips of how you can weave the bohemian style into your closet for different occasions this season.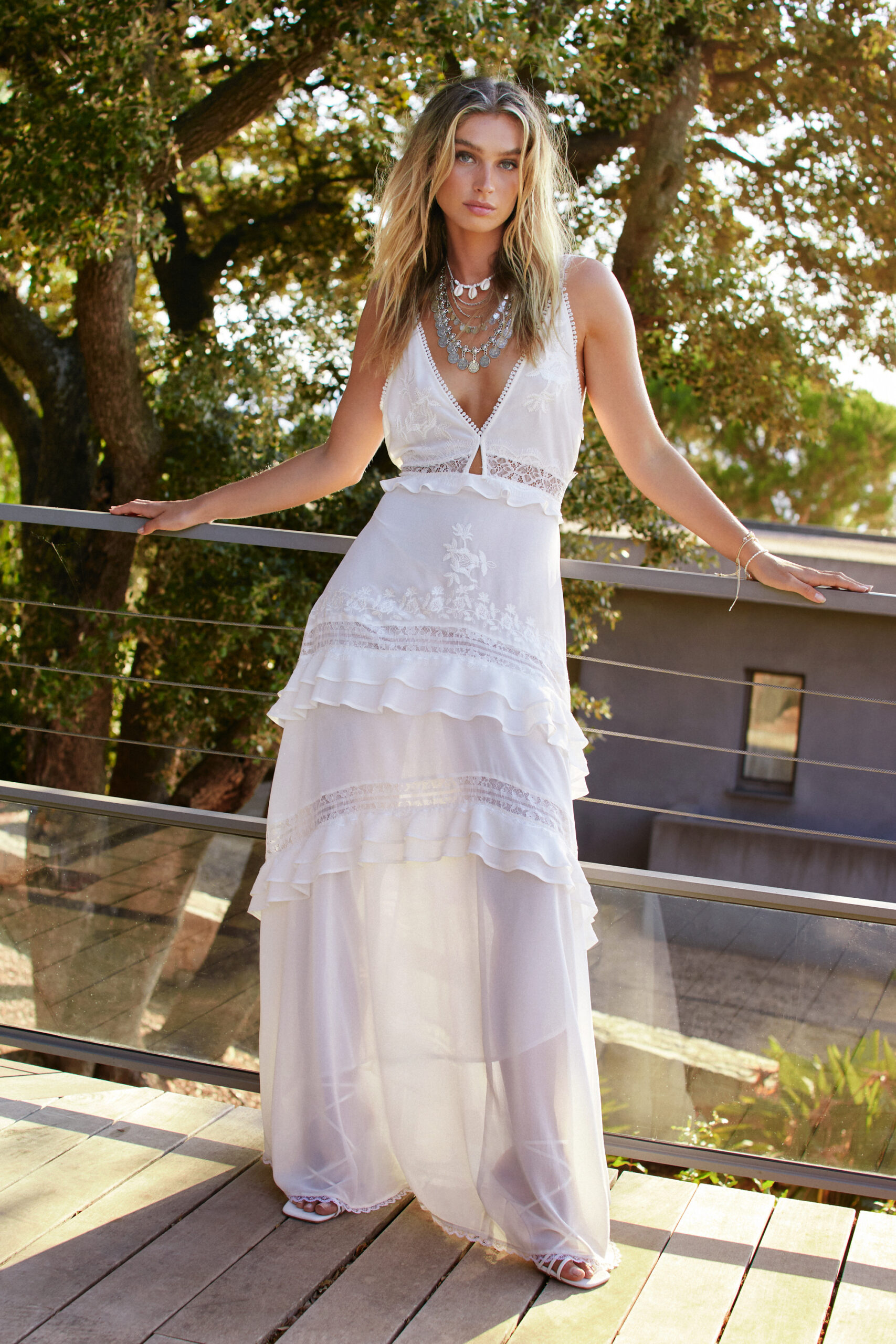 Boho Style Occasion Wear
It's officially occasion season. Whether you have a wedding, christening, or baby shower to attend – you're going to need an outfit. Make an entrance in a boho style occasion outfit, opting for floaty silhouettes, bright patterns, and pastel shades. Paired with backless detailing, angel sleeves, and tiered skirts – you're sure to nail the boho trend. Keep your makeup subtle and hair in beachy, loose waves.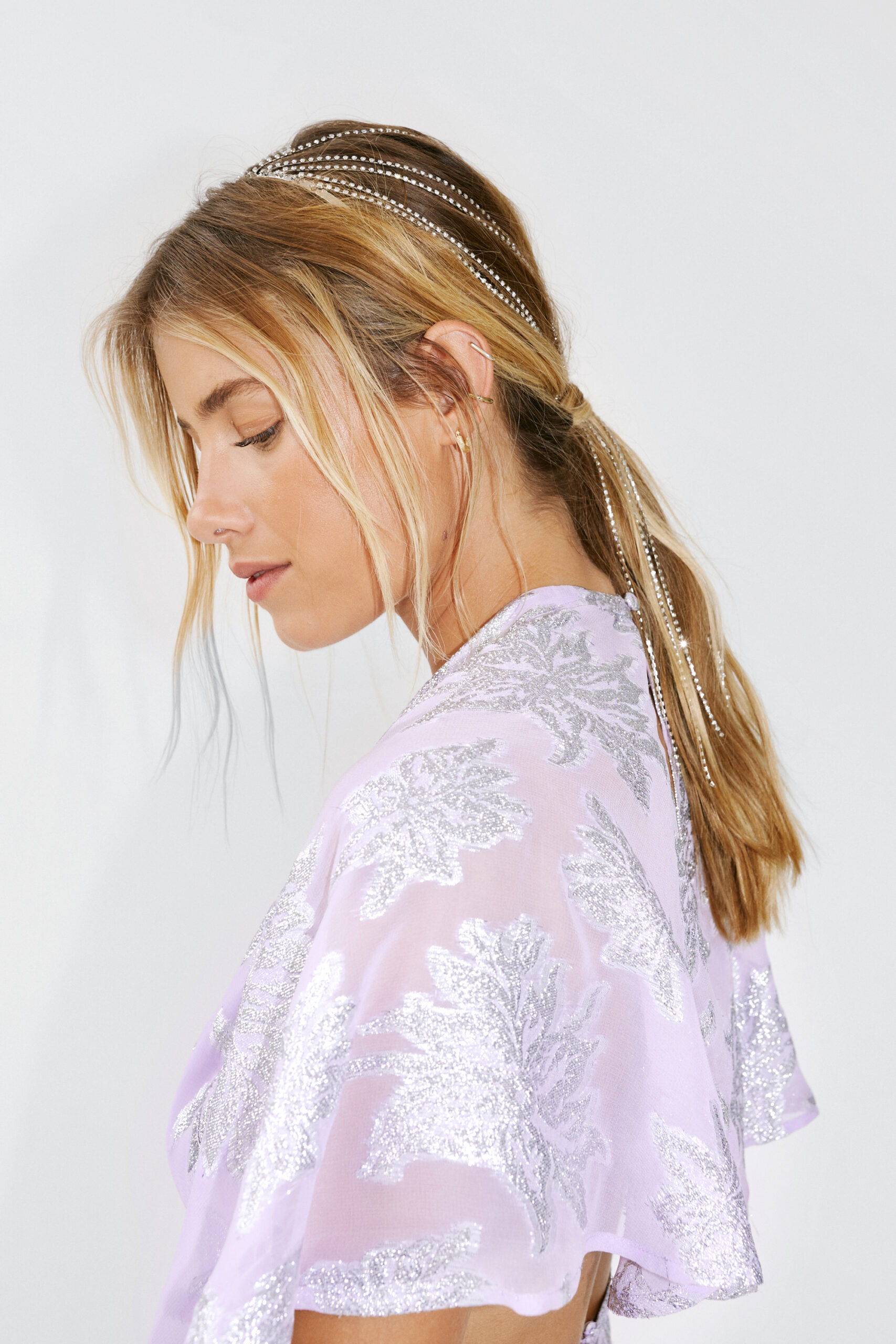 Boho Accessories
Not looking to go all out with your boho style just yet, but wanting to switch up your everyday closet? Choose some boho accessories to elevate your look. Whether it's adding some embellished headwear pieces or some big, tinted frames – adding some small touches like this could be the perfect intro into the boho aesthetic. Layer different jewelry textures and shapes, and remember with boho accessories – more is more.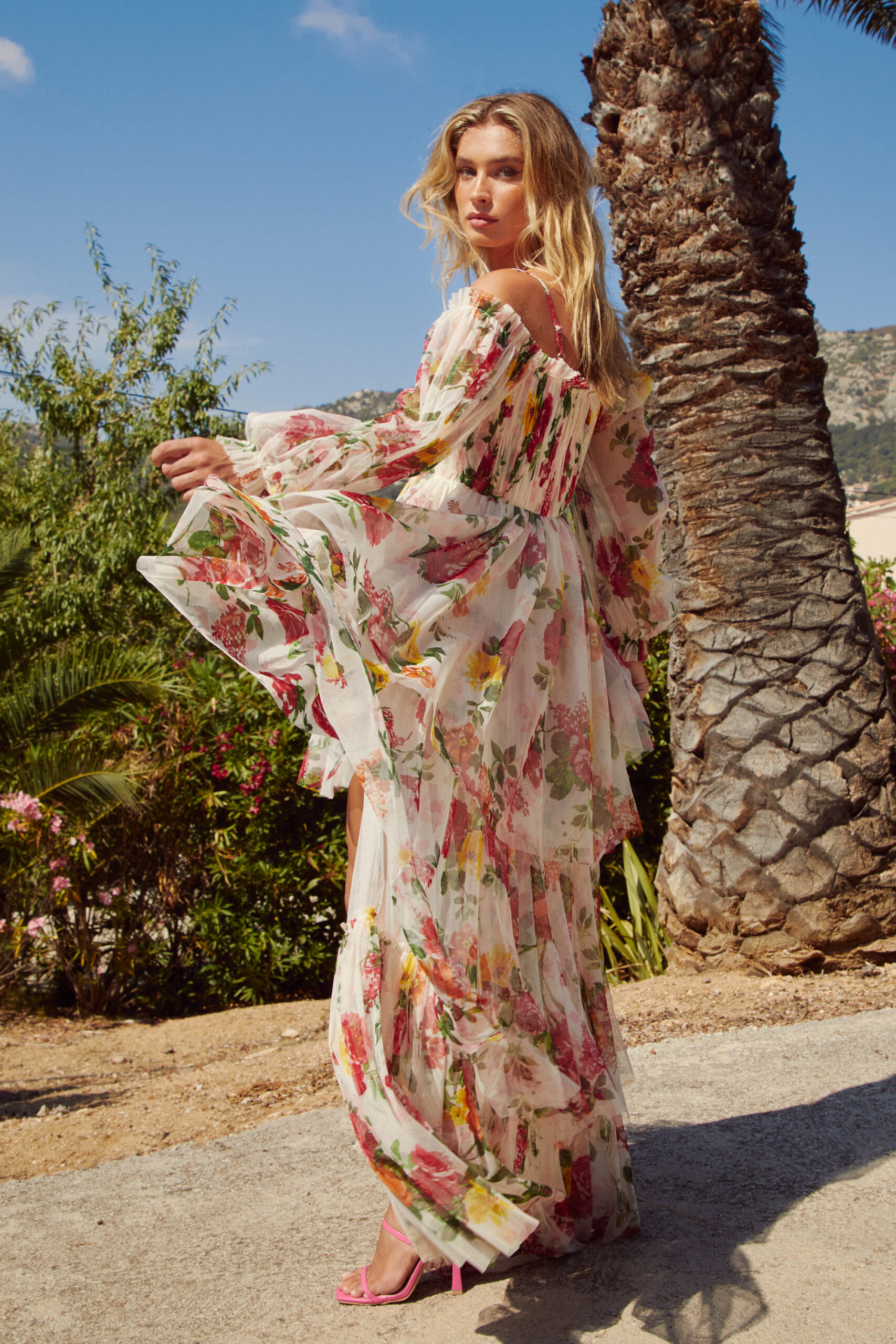 Boho Colors and Prints
One major tip for embodying boho chic is paying attention to prints and colors. Paisley, florals, and tie-dye are all failsafe boho-inspired prints. There are no rules when it comes to mixing and clashing patterns and prints: choose neutral color palettes like pastel pinks and purples, or brighter shades of oranges and reds. By layering prints in different fabrics and textures will help you easily achieve a cute boho-inspired look.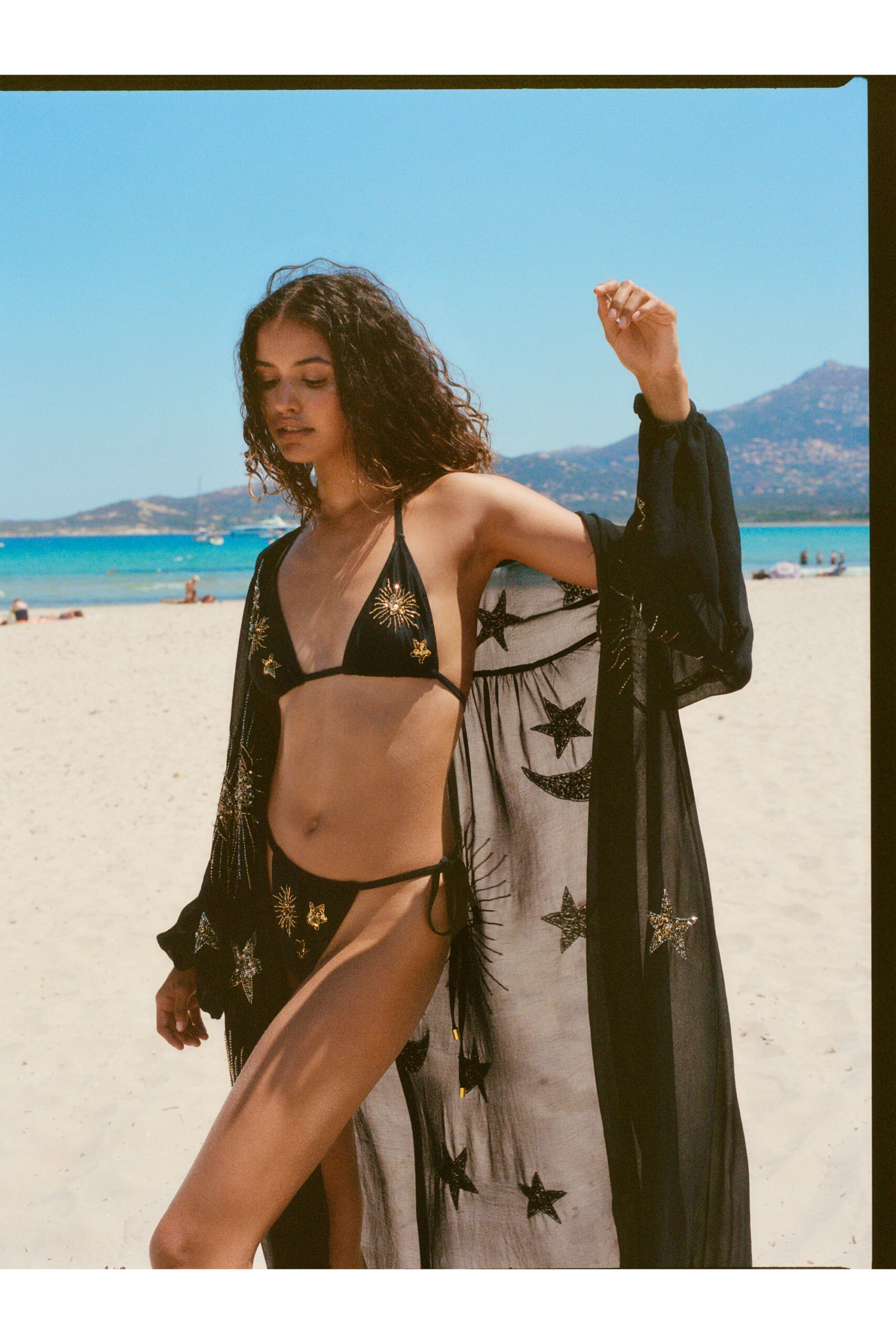 Bohemian Style Beach Clothes
Making the most of the last of these summer days and nights and heading to the beach? Salty beach waves, glowy skin, and a loose, floaty beach cover-up is the epitome of the boho aesthetic. Opt for a bikini with fringing, beading, or strappy detailing, and pair with a matching cover-eup. Add sandals and a tote bag for an easy-breezy boho beach look.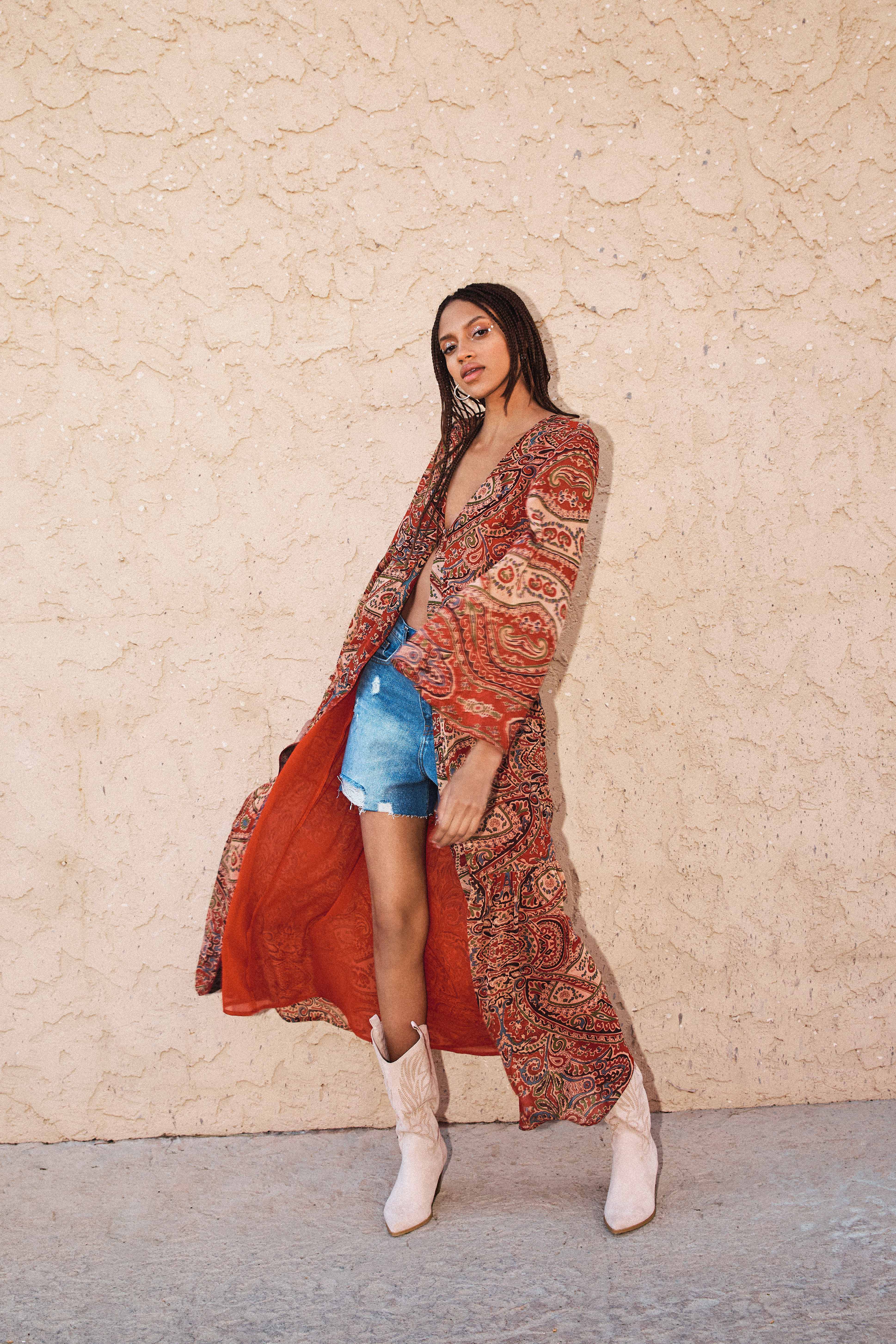 Boho Chic for Festival Season
For this festival season we're loving the laidback boho style clothes. Think crochet, fringing, fine embellishment, and slouchy leather cowboy boots. Whether you're heading for a festival in the field or desert, the boho style is comfy enough to wear from AM to PM dancing the night away.
Layer a floaty kimono jacket over a crochet crop top and denim shorts, and complete the look with layered jewelry and western boots.
Looking to add some boho style to your everyday closet? Check out our blog post on our Best Boho Dresses for this season and beyond.