You've got the dresses, now it's time to grab the wedding shoes for your bridesmaids. Whether they're wearing a mini or maxi dress, plain or patterned, bridesmaid heels will polish off the look and add effortless detail. Make sure they're looking picture perfect as they strut down the aisle and dance the night away.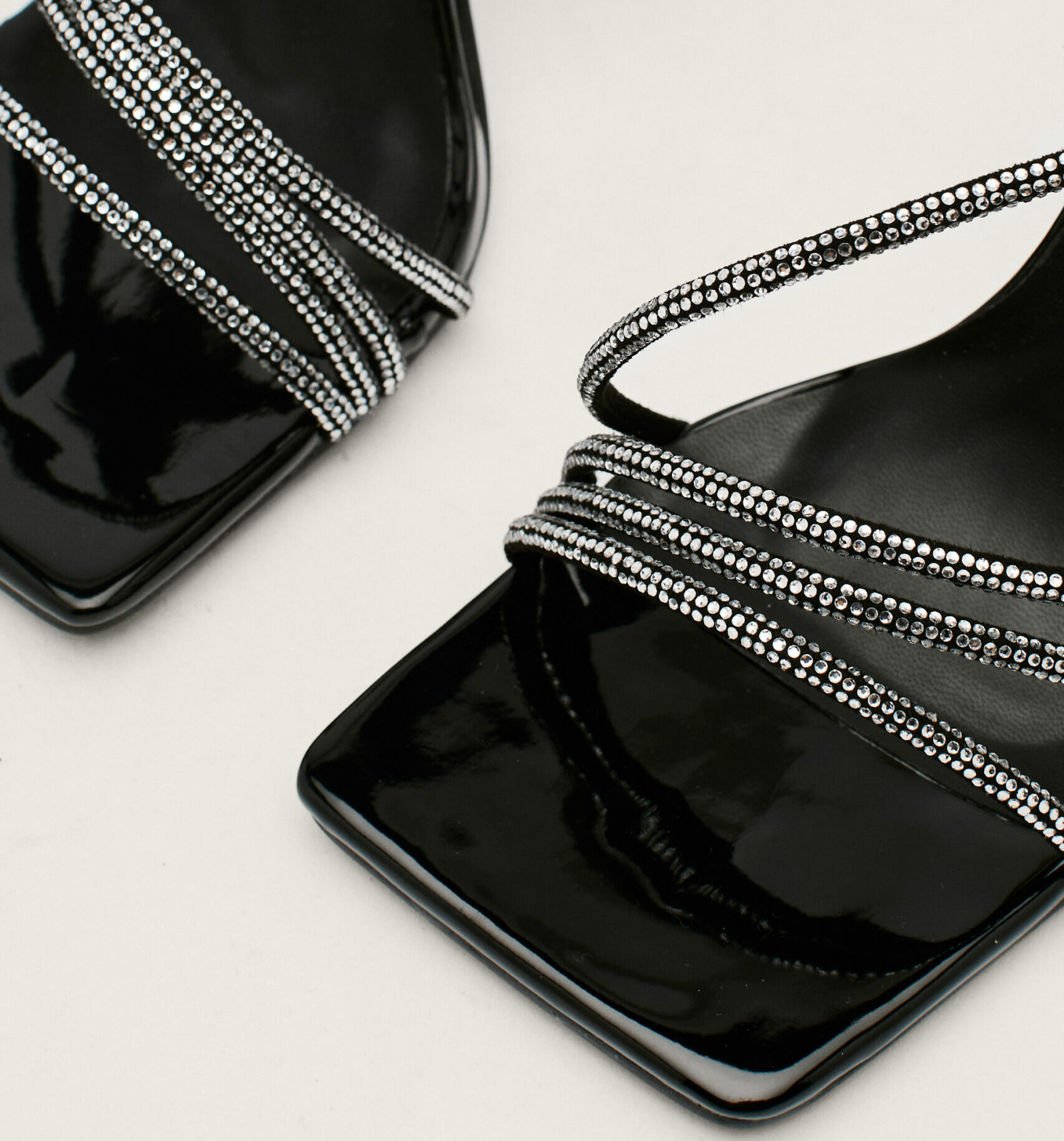 Silver Bridesmaid Shoes
Effortless and timeless glamor. Silver is an ultra versatile color that goes with almost any color scheme, and it's virtually impossible to find clashing silvers. If you want your bride tribe to wear matching footwear with minimal fuss, choosing silver is a great way to add some glam with a huge amount of options for your gals' individual styles. 
From metallics and iridescent to diamantes, silver bridesmaid shoes are a classic for a reason, and you're certain to find a pair that everyone loves.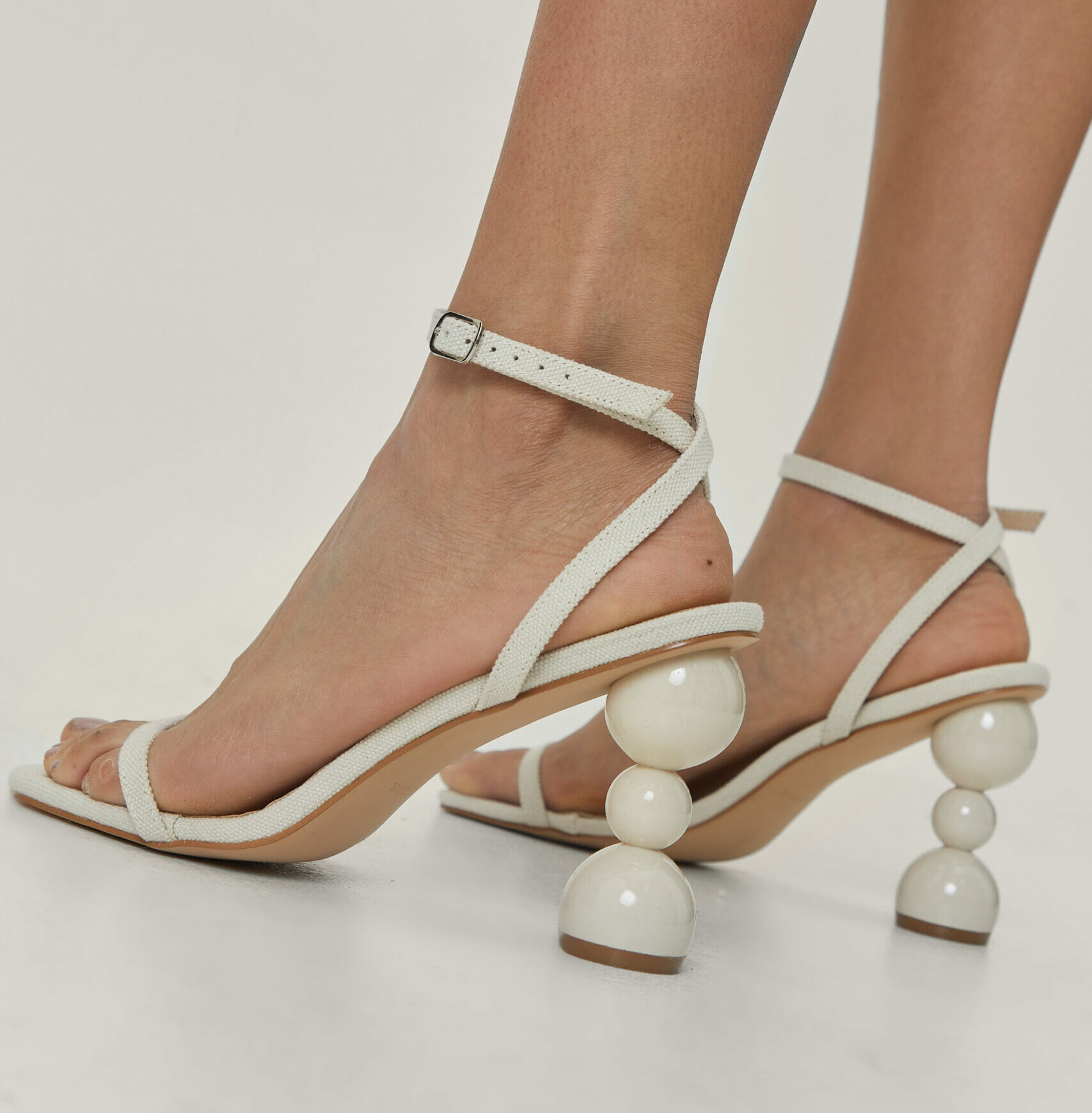 Nude Bridesmaid Shoes
For a more minimal approach, consider nudes. Nude heels are glamorous in a much more subdued way, with ultra flattering shades that complement any skin tone and color scheme. They can also easily be worn time and time again, whether you're a bridesmaid, wedding guest, or simply hitting up happy hour, nude heels are super versatile and you'll never regret choosing them.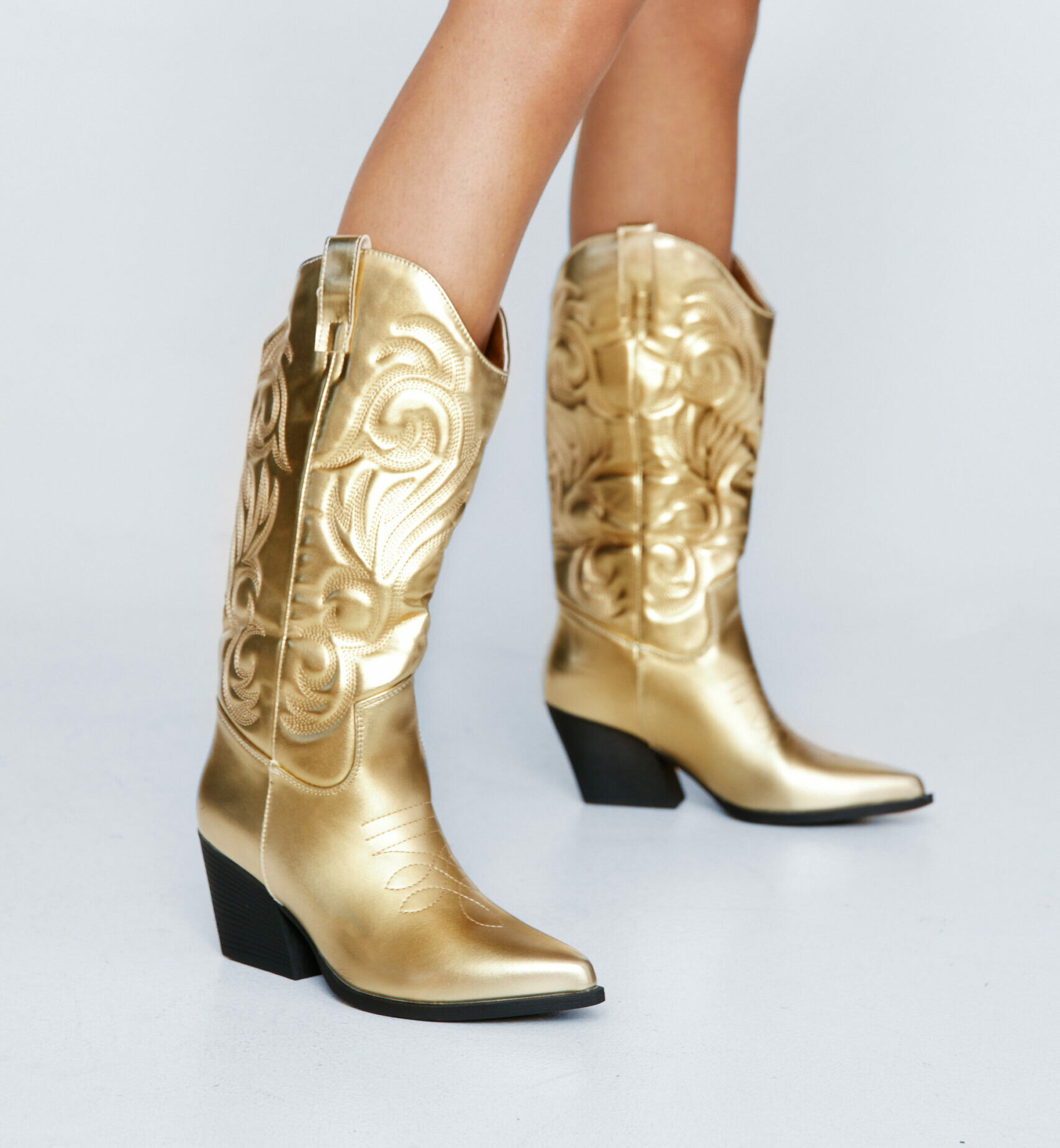 Gold Bridesmaid Shoes
Never low-key. Gold bridesmaid shoes are the perfect way to add instant glamor to your bridesmaids' looks. Whether they're in short dresses and you want their shoes to be a statement, or if you want a little peek from underneath a maxi dress, gold shoes are a great way to add instant allure.
Whether you're looking for a chunky platform or a strappy sandal, gold heels come in all shapes and designs, so you'll be spoilt for choice.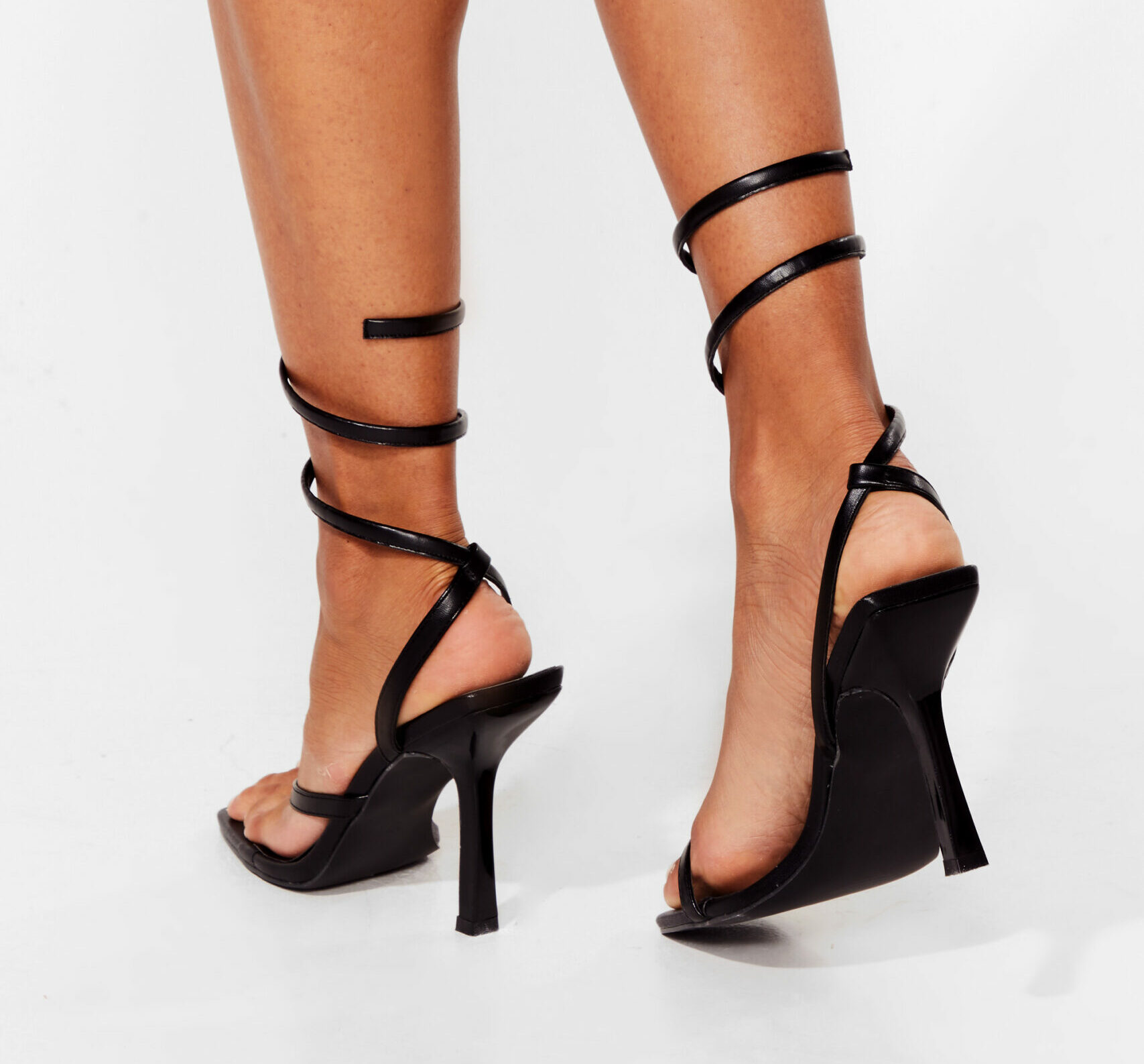 Bridesmaid Sandals
Destination wedding? Summertime nuptials? Put your best foot forward in some bridesmaid sandals. Strappy, summery, and often much more minimal than other types of heels, bridesmaid sandals are perfect for almost any wedding look, and can be worn time and time again.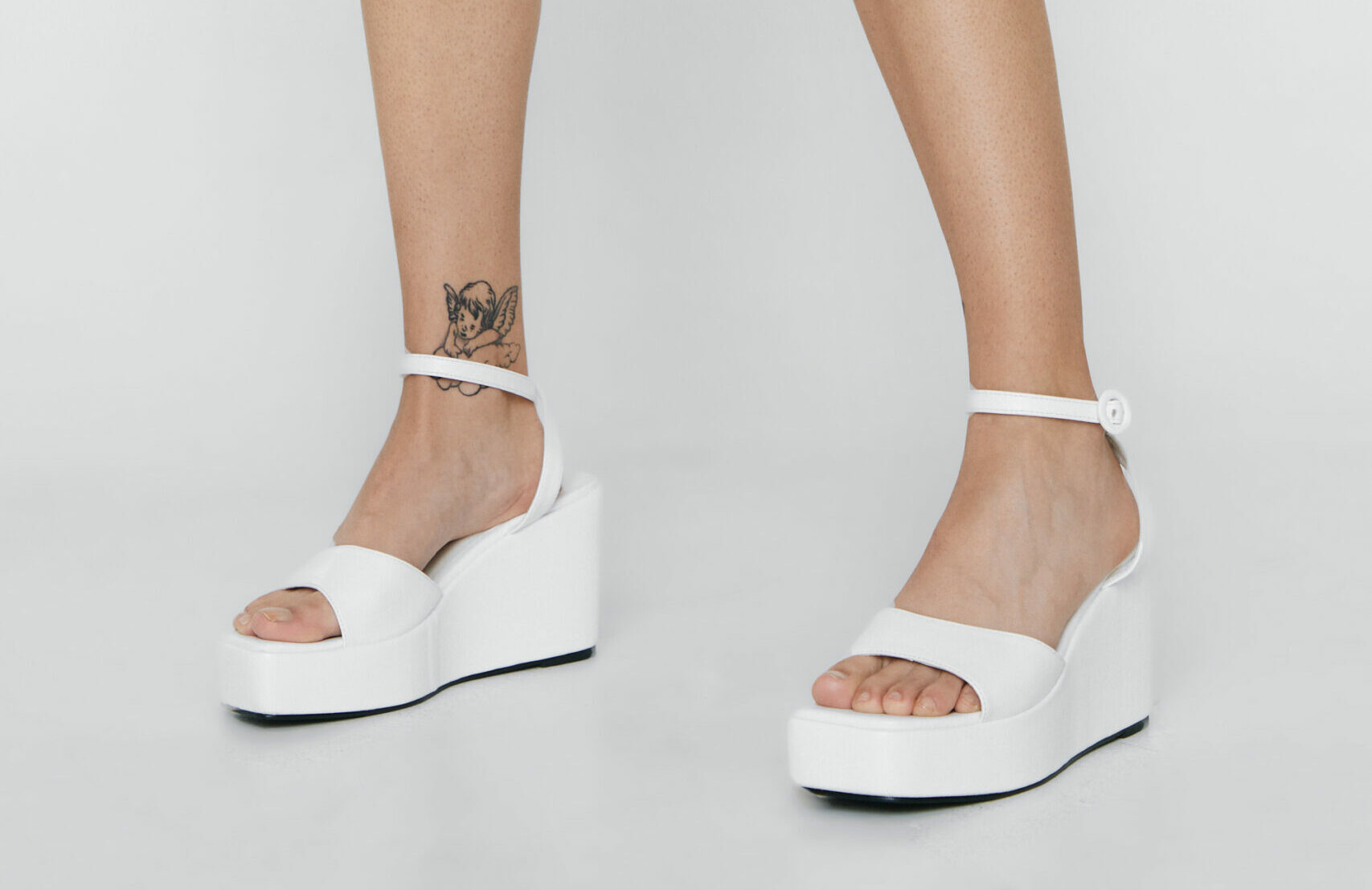 Flat Bridesmaid Shoes
For a more laid back wedding, consider flats. Your bride tribe will thank you for choosing a comfortable option, and you won't have to worry about stocking back up flip flops for when the heels come off during the night. 
The girls will be able to dance, herd family members for photos, and walk down the aisle in complete comfort in flats, which do not skimp on style. Strappy designs, infinite color options, and cute details are not only for heel-wearers.
Finish off your bridesmaids' looks in style, with a range of bridesmaid heels and flats that your girls will love to choose from.