When it comes to video calls, our workplaces, music events, hen parties, movie nights, and cocktail evenings have all taken the big move towards the online world in the past few years, so it's probably not surprising that our sex lives have also gone through the same changes. We know full well it's difficult to keep the spark burning when you can't physically be with your lover. Whether you're in a long-distance relationship or you want to try something new and exciting, carry on reading to pick up some of our tried and tested facetime sex tips and tricks.
Maybe you're wondering what is FaceTime sex? It's a video conversation between two consenting adults enjoying mutual pleasure. Basically, it allows you to be miles apart whilst still being able to maintain a level of connection and intimacy through video calls. It can be fun, exciting and totally hot, but it can also be quite nerve-wracking.
There isn't a set rulebook on how to have FaceTime sex – it might just spontaneously happen during a video call, or you can choose to plan it and pick a suitable time when you're both alone. Get comfortable and set the mood – dim the lights, play some music, light candles, pick your favorite lingerie set, and just do whatever you need to do to make you feel sexy and relaxed beforehand. Then when you're ready, begin the call with your lover. Remember, there's no pressure – be natural and it shouldn't feel awkward or uncomfortable. You could start by telling them how much you miss them or what you'd be doing if you were together. Let the conversation flow and you'll naturally figure out how to FaceTime sex. You could even try talking about your fantasies and experiment with some role-play scenarios together – use lots of descriptive words to set the scene and let your imagination run wild. We can pretty much guarantee they'll be just as turned on as you are.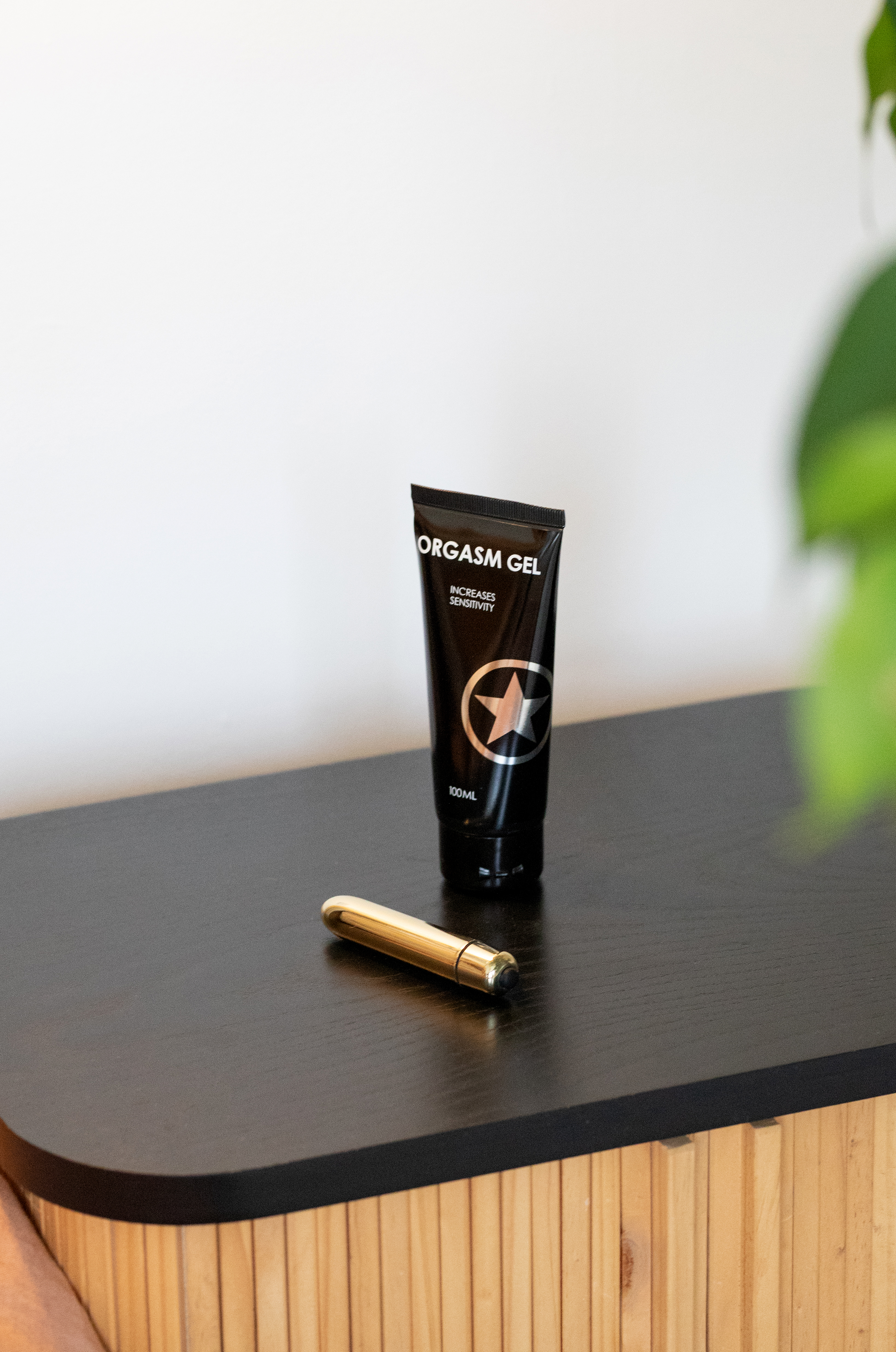 You might want a helping hand during FaceTime sex – enter the Bullet Vibrator and Orgasm Gel Set – it's a perfect combination if you're looking for something simple yet satisfying. Made from high quality, body safe materials, the gold bullet vibrator is not only super sleek, small, and travel friendly, it packs a punch. With multiple toe-curling settings that are certain to help you cross the finish line, we know you'll be obsessed. Not only that, you can elevate your experience even further with the orgasm gel, which heightens the sensations and increases the blood flow to your most intimate area for more intense sensations.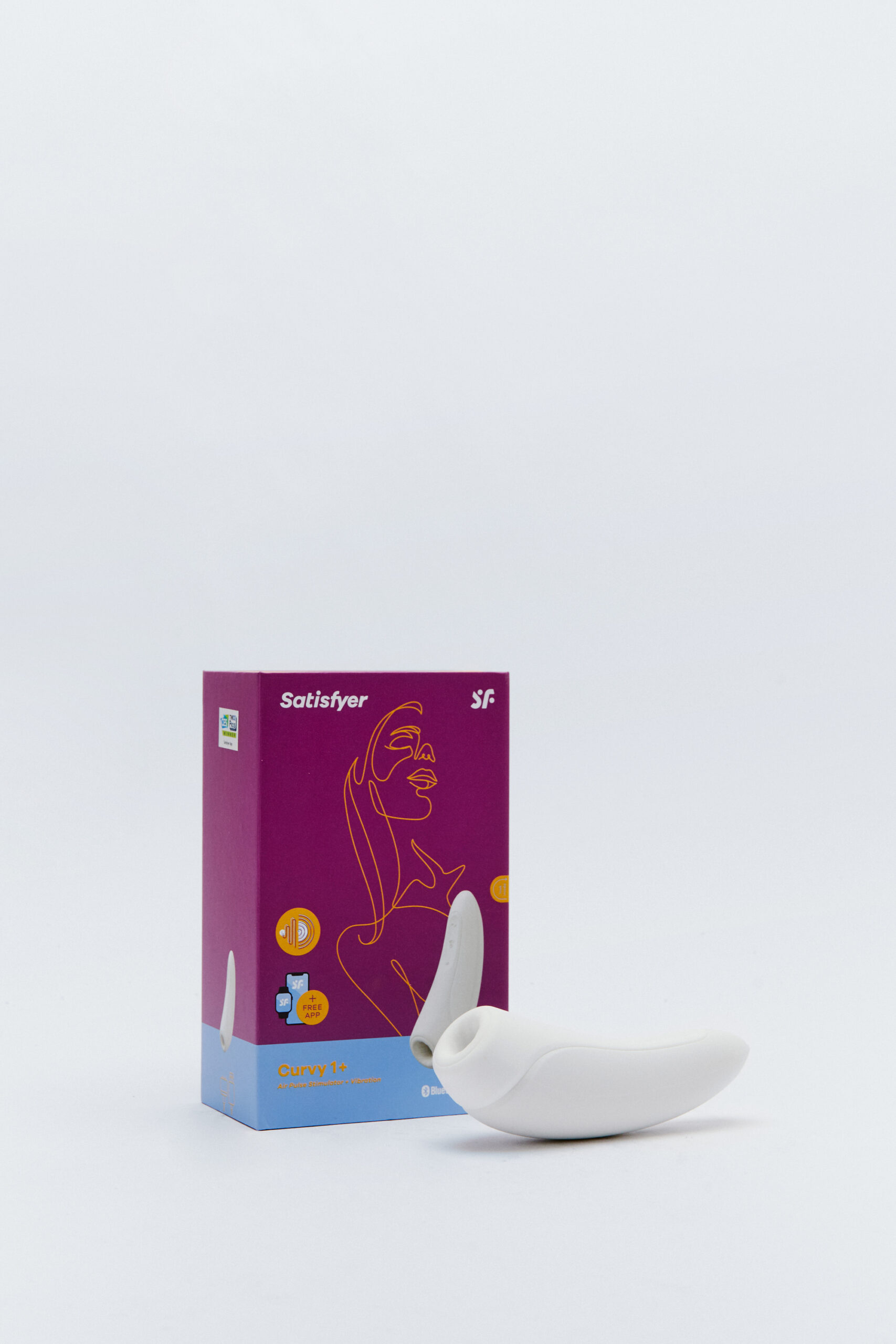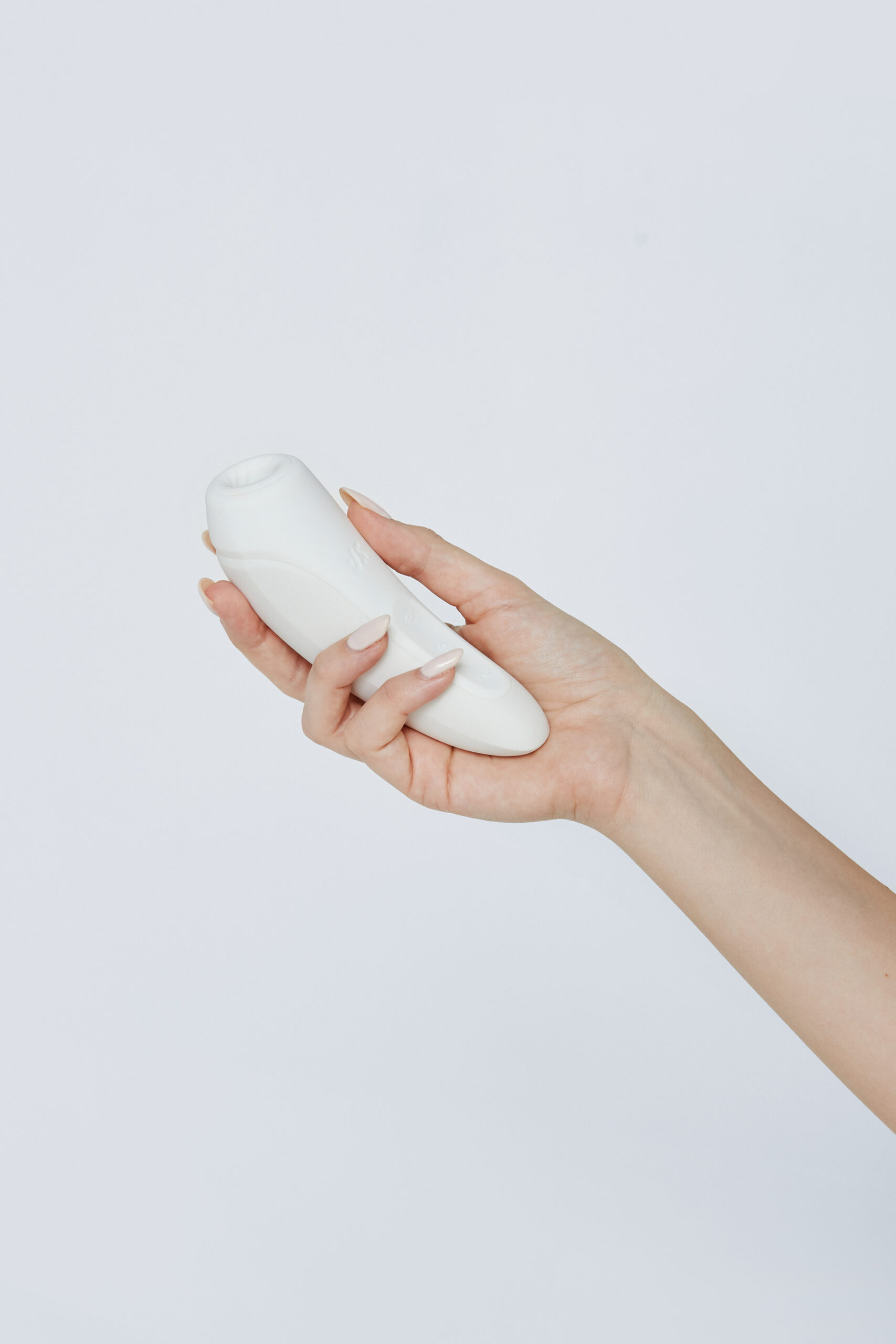 Satisfyer: the name championed around the globe. This particular brand is world famous for a reason. Their unique technology offers sensations that can't be found elsewhere, and the Rechargeable App Enabled Curvy Toy is the perfect way to experience the pulsations while keeping your partner included.
Using non-contact pressure-wave technology to stimulate suction and pulsations, this toy can be controlled using the easy to use control panel, or via the free app for independent or partner play. Choose between vibrations or air pulse technology, powered through the powerful dual independent motors. This toy is also 100% waterproof for use anywhere, from your bed to the shower to the bath. We know you'll be mind-blown by the sensations the Satisfyer toys bring, and this particular model is ideal for FaceTime sex, as your partner can fully control the toy using the app. Whether you're using it together or independently, you'll love it.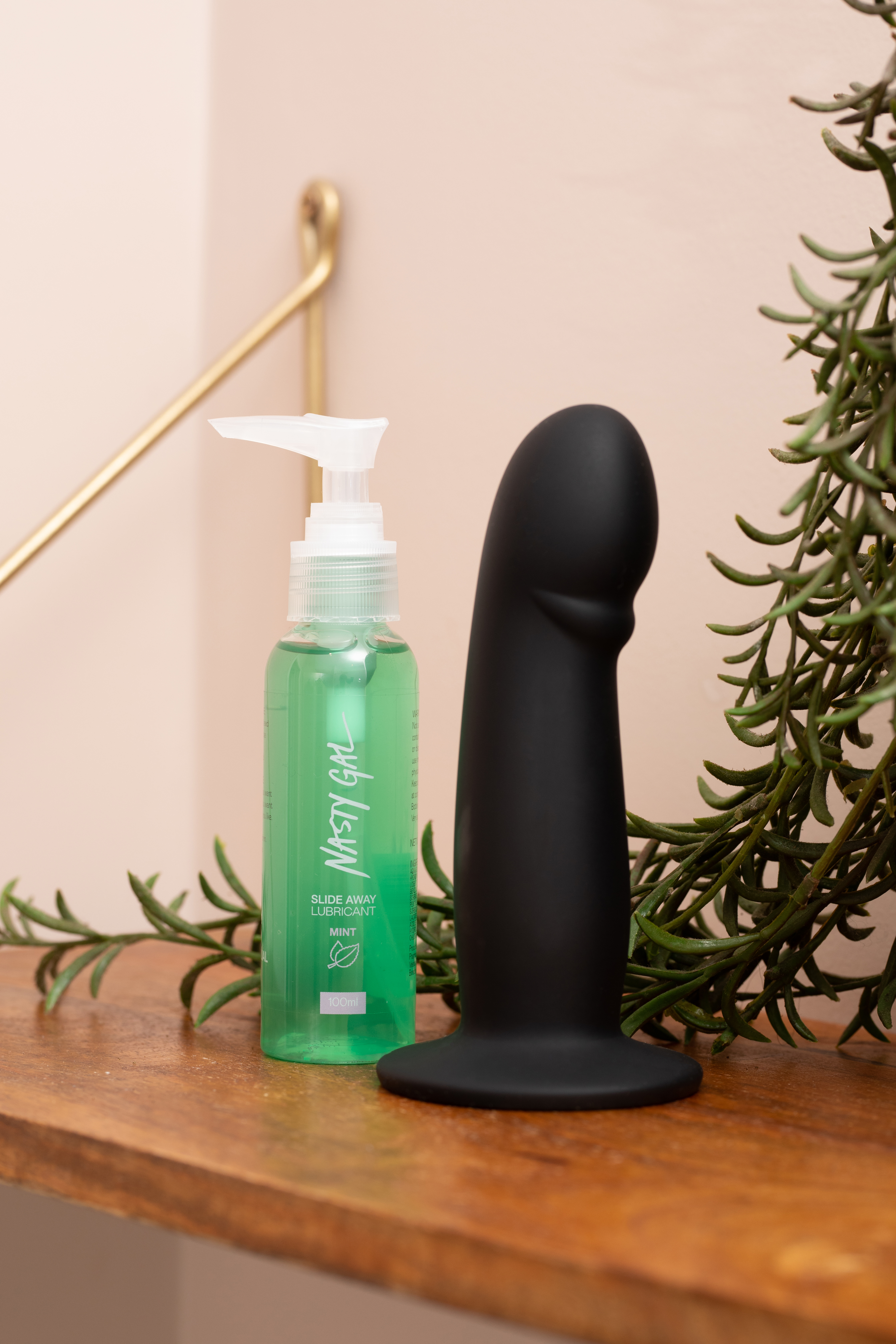 Our medium sized dildo and lube set is perfect for keeping things steamy yet simple.
The medium sized dildo is ideal for anyone from beginners in the sex toy world, to those looking for something new to add to their collection. It might appear a little pedestrian, especially when included in our vast and varied sex toy collection, but don't overlook it so quickly. Think about how to have FaceTime sex – the more visually pleasing, the better. Watching you use this intimate set will send your partner wild, and we know you'll love it. You can also easily pair this simple dildo with an ext4rnal use vibrator like a bullet vibrator or finger vibrator for dual simulation that will give you mind blowing pleasure.
You might wonder, is Facetime sex safe? Before you begin, take a look at the different communication platforms available, as some are safer than others. Remember to only do what you're comfortable with – it's about communication, consent, and respect for one another just as IRL sex is. Let go of your inhibitions and feel free to express yourself however you please.
Check out our latest drop of Sex Toys and Accessories.
We've listed some of our faves below. Highlights encompass the iconic Lelo Sona and Satisfyer Love Breeze, non-penetrative vibrators like our seated vibrator and the Satisfyer Layons, and the mind-blowing licking vibrators. Have a browse.