Keeping the spark alive in any relationship can be difficult, even at the best of times. But add into the equation a couple of continents, a few hundred miles, or a pandemic and things can get a little more complicated. Being separated from your lover for long periods of time can make maintaining intimacy and staying emotionally connected a real challenge. 
But thanks to technological advancements, you can ease the sexual frustration and please your partner (and yourself) even when you're not in the same room (or country). 
FaceTime, Zoom, and sexting are great at allowing you to share your thoughts and feelings, but what about physical touch? Can technology really replicate the pleasurable sensations achieved during sex? 
Enter app-controlled sex toys. 
These specially designed toys are made for long-distance sex. Using WiFi or Bluetooth, you can connect to the dedicated sex toy app via your smartphone. Then, give your long-distance lover control access via the same app. As you get intimate with the toy, they can participate by controlling the vibration patterns and level of intensity. Using video chat they can feel like a part of the action.
Here's our edit of the best long-distance sex toys on the market.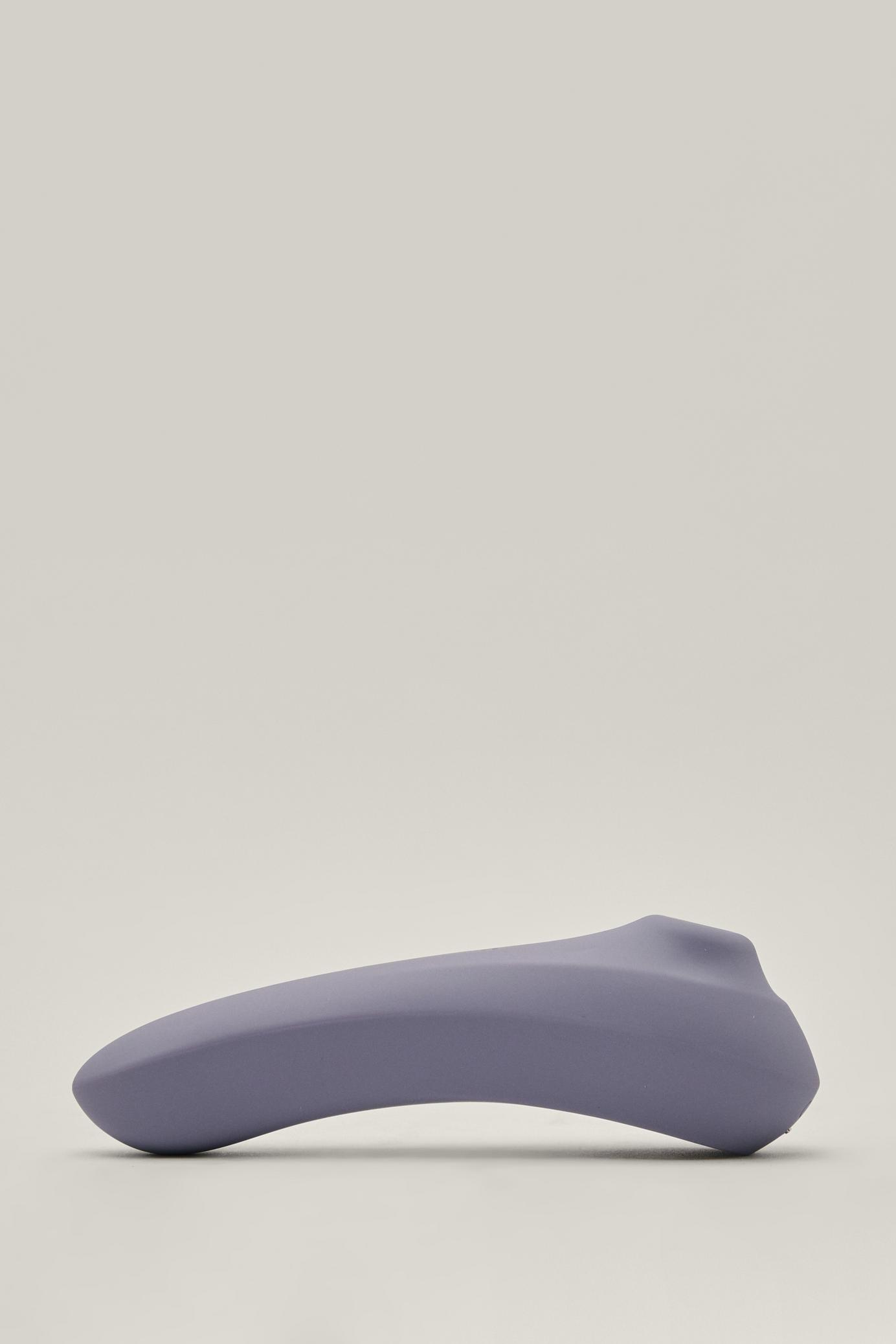 Satisfyer Dual Pleasure Clitoral Stimulator
The best thing about the Satisfyer Dual Pleasure Clitoral Stimulator is that it gives you options. Miss penetrative sex? No problem. Miss receiving oral sex? No problem. This "dual pleasure" long-distance sex device will satisfy both. 
One end features a clitoral stimulator that uses Air Pulse pressure waves to mimic the sensations of oral play. Turn it around and you can insert the smooth curved end and enjoy G-spot stimulation. 
It features 11 pressure wave intensities and 11 vibration settings to keep you amused. No matter which way you decide to play, your partner can be at the controls via Satisfyer's own sex toy App, stimulating you from afar.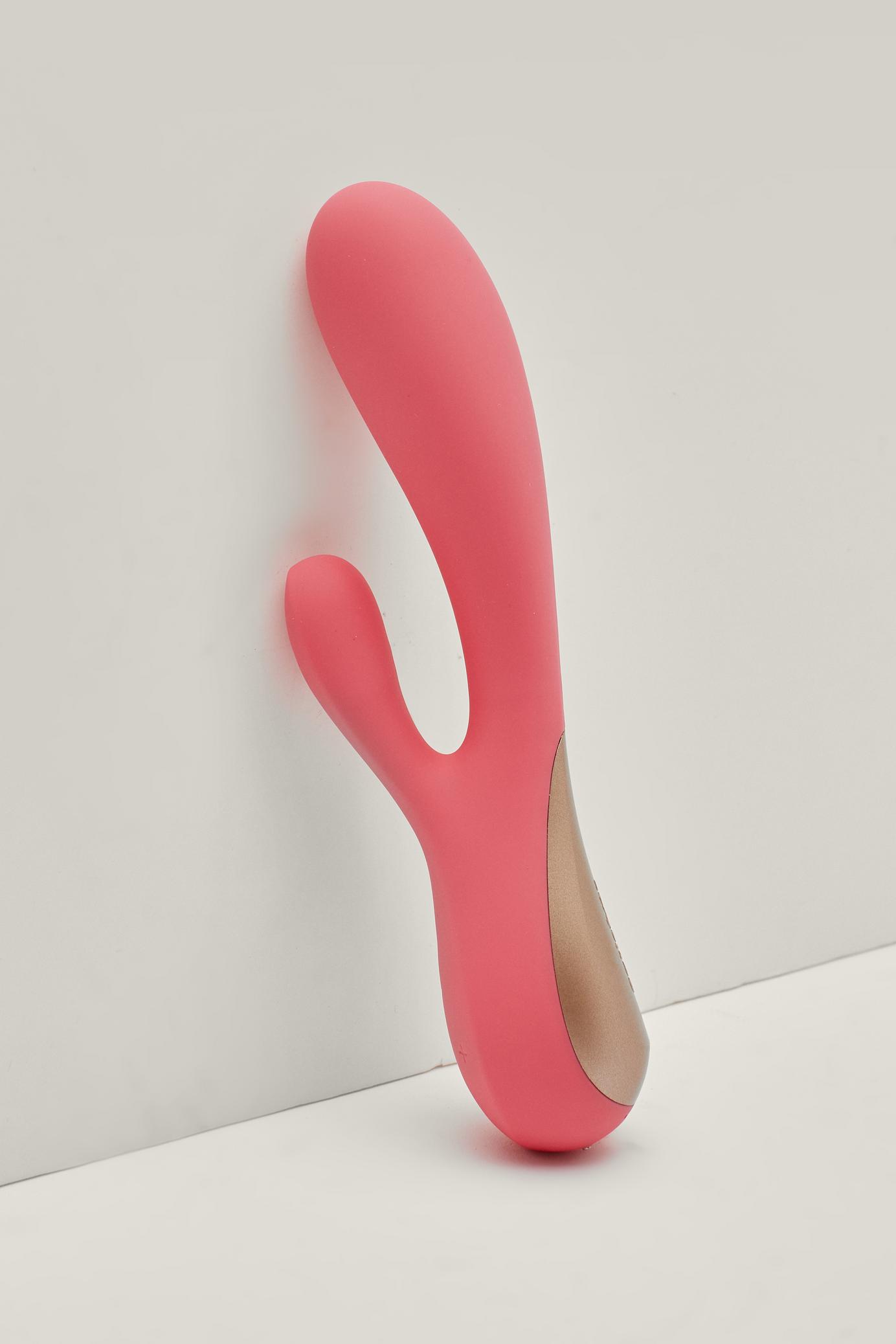 Mono Flex Vibrator by Satisfyer
The Mono Flex Vibrator is a rabbit-style vibrator that features a longer shaft for internal use and G-spot stimulation and a shorter extension for external clitoral pleasure. Made from flexible, soft-feel silicone, it moves easily with your body and delivers intense vibrations exactly where you want them. 
What makes this long-distance sex toy special is that via the free Satisfyer App, your partner can actually create new vibration programs to please you. They can control the vibration program length, intensity and even control the two motors individually to give a mix of sensations. Or, they could just work through the 50 vibration combinations available…
Another little perk of the Mono Flex is that when you've exhausted its power, it's rechargeable. The integrated batteries are charged via a USB cable (included). So you can plug it in and be ready to go for the next steamy long-distance sex session with your far-away loved one.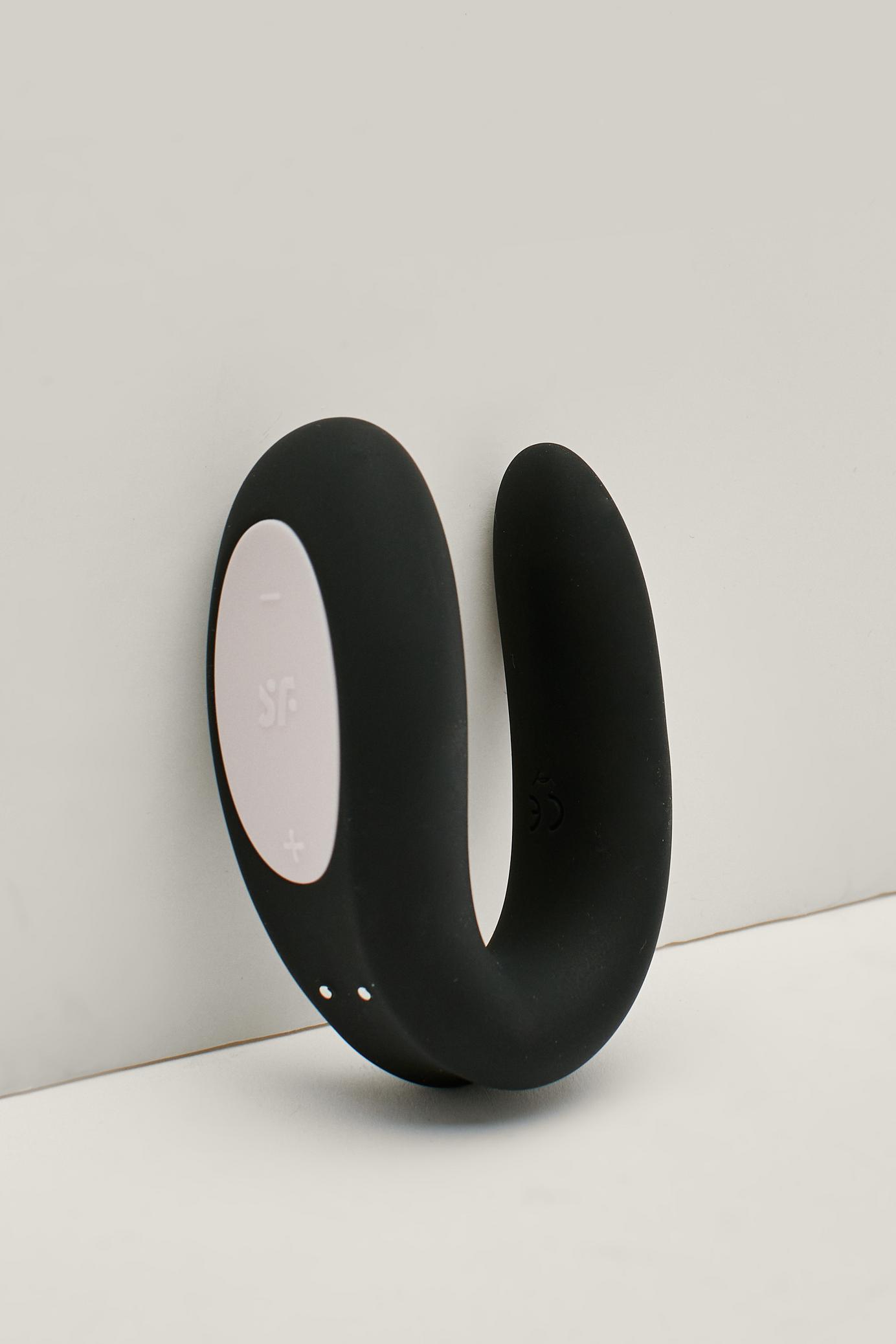 Double Joy Satisfyer
The Double Joy wearable vibrator is the ultimate couples toy as it's designed to be used together but also doubles up as a long-distance sex toy for those times when you're apart. 
The U-shaped vibrator features two independent and powerful motors located on either end of the U. When you and your partner are together, insert the smaller shaft and then have your partner penetrate you at the same time. The outer shaft neatly fits against your clitoris.
You get a pleasant, gentle tightness, plus simultaneous G-spot and clitoral stimulation while your penetrating partner will also enjoy the vibrations. 
When you're apart, you can use it solo, give your partner control via the sex toy app and relive the moments when you were together with endless vibration patterns and rhythms.  
Spice Up Your Long-Distance Relationship Sex Life
Long-distance sex with your partner is made easy with app-controlled sex toys, but they are also ideal for hands-free solo play. Great for those moments when you're in the mood but you're also separated by time zones.
You can open up the app on your smartphone, Apple watch or tablet and use it as a remote control. Or let yourself be carried away to your favorite song— the sex toy app allows you to convert your entire Spotify playlist to vibrations. Or why not have your partner create a playlist for you?
The best thing about sex toys for long-distance couples is that no matter how far apart you are, they connect you in new and wilder ways which can keep that flame alive until you can burn up together.
Shop our full sex toy range here.