A capsule collection for our minimal muses, complete with timeless tailoring, denim, and staple silhouettes. For the plans that call for an effortless look, let your capsule wardrobe carry you through office days to after-work drinks and beyond. But what is a capsule wardrobe? And how do you build a good one? Nasty Gal Fashion Director Lizzie Dawson spills the styling secrets you need to know in order to reshape your closet into an endless supply of failsafe, crowd-pleaser looks.
What is a capsule wardrobe?
"For most, the idea of a capsule wardrobe can be daunting and limiting, but it is a great chance to re-visit and pioneer the wardrobe-essentials. Timeless pieces can be the basis of many different outfits, cleverly bringing life to forgotten and unworn items when thought out and styled in different guises. Nasty Gal is here to show you how a simple capsule wardrobe for 2022 can reinvent your look."
How to build a capsule wardrobe?
"Building a capsule wardrobe can be so easy. With just a handful of key items, your day-to-day outfit rotation can work hard in elevating your usual looks, all the while not blowing your bank account on an entire closet switch up. The key is to start simple.
"Think 'back to basics' and select items you can see yourself wearing over and over. Versatility and timelessness are key. By opting for a neutral palette in seasonal fabrics, you are more likely to execute a look that won't take you away from your natural style."
Capsule wardrobe checklist
According to Lizzie, there are certain fashion pieces that no capsule closet should be without, with fabric staples like light cotton, durable denim, and sleek leather to name a few. Here are a few of her favorites for 2022.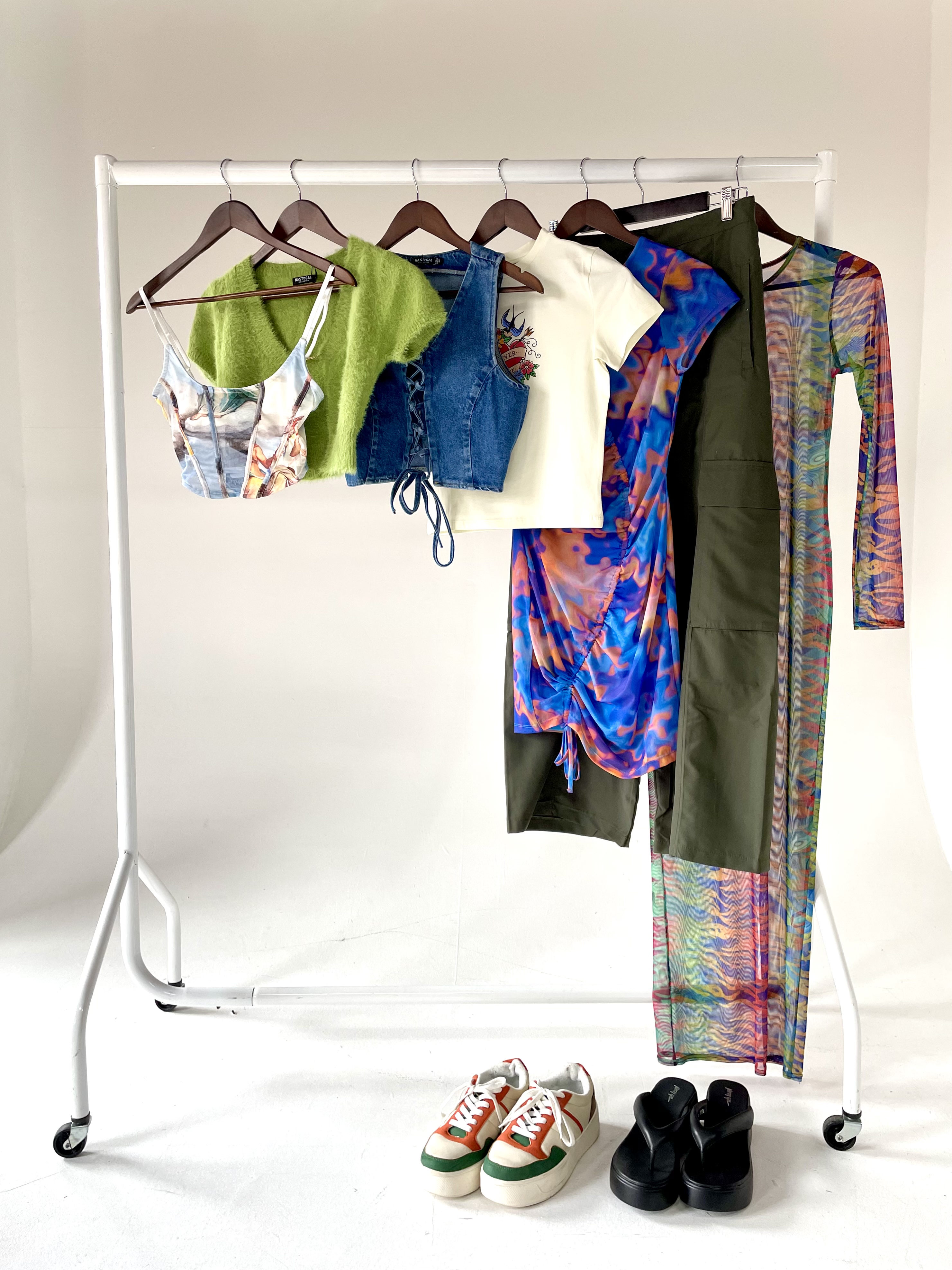 The Cargo
"A closet requisite, cargo pants are a seasonal essential that can be dressed up or down without much thought. They are equally cool paired with a trophy top and statement heel for a night vibe, or paired back with a statement graphic boxy tee and some dad sneakers. Color-wise, black or neutral is the wisest option to see you through almost any occasion, but if you're feeling brave our nylon pop pink cargos are the ultimate wardrobe hero."
The Baggy Boy Jean
"For a modern alternative to the classic boyfriend denim jean, try bottoms with a little more slouch. Inspired by the skater jean, this silhouette is one of our favorite pieces to style in numerous ways. For summer days, try a sexier twist with a printed super crop and a '90s stacked sandal. Or, for a true skate vibe pair back with a graphic T-shirt or a classic white vest and vintage sneaker."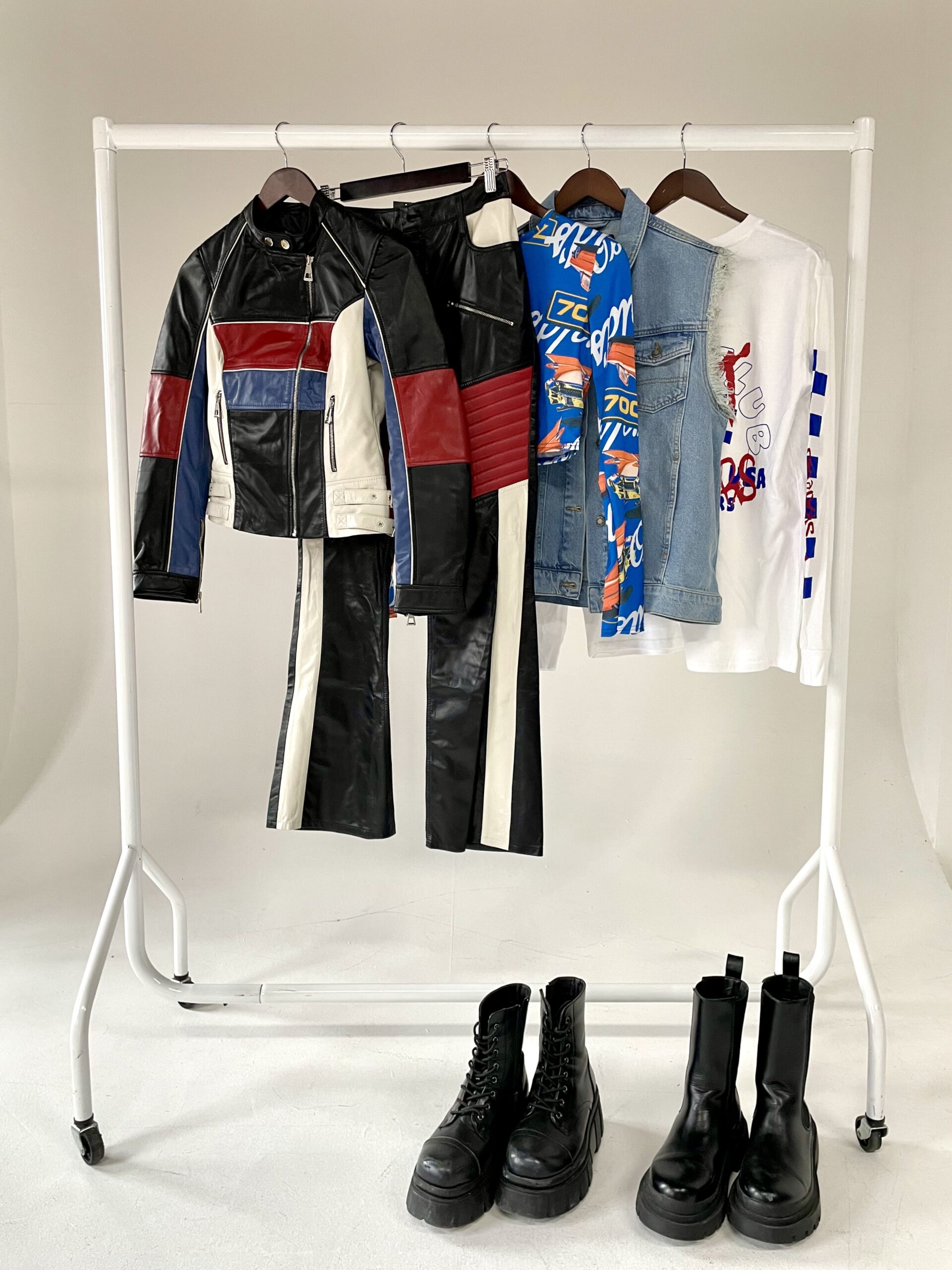 Moto Biker
"Reminiscent of the '90s, the moto biker is back and has easily taken over pole position as the 'go to' summer jacket. Its neater shrunken fit means it is the ultimate wardrobe capsule jacket for dressing down an occasion dress by adding a much-needed casual vibe. Dress up a more casual look if undone and style with to a modern western boot."
More capsule staples include; a simple little black dress, an oversized tailored blazer, and straight-leg cotton pants. A crisp white longline shirt is an approved closet contender, easily dressed up with formal pants and a mule, or down with jeans and sneakers. A two-piece set that you can wear as separates is another great capsule piece, enhancing your outfit opportunities.
Check out our collection of Nasty Gal Basics for the ultimate additions to your capsule closet.
Header Image by Coral Swindells – @coralswindells