Spooky season is on the horizon, and we know the most popular costume choice of the year:
Cowgirls. In every shape, size, color, design, and style.
From space cowgirl costumes and sexy cowgirl costumes, to pink cowgirl costumes, to easy cowgirl costumes which you can throw together with a couple closet staples, we've got you covered.
Scroll on to view our top picks of essential cowboy hats and cowboy boots, as well as pieces to finish your look no matter which type of cowgirl you are this October.
Trick or treat in style.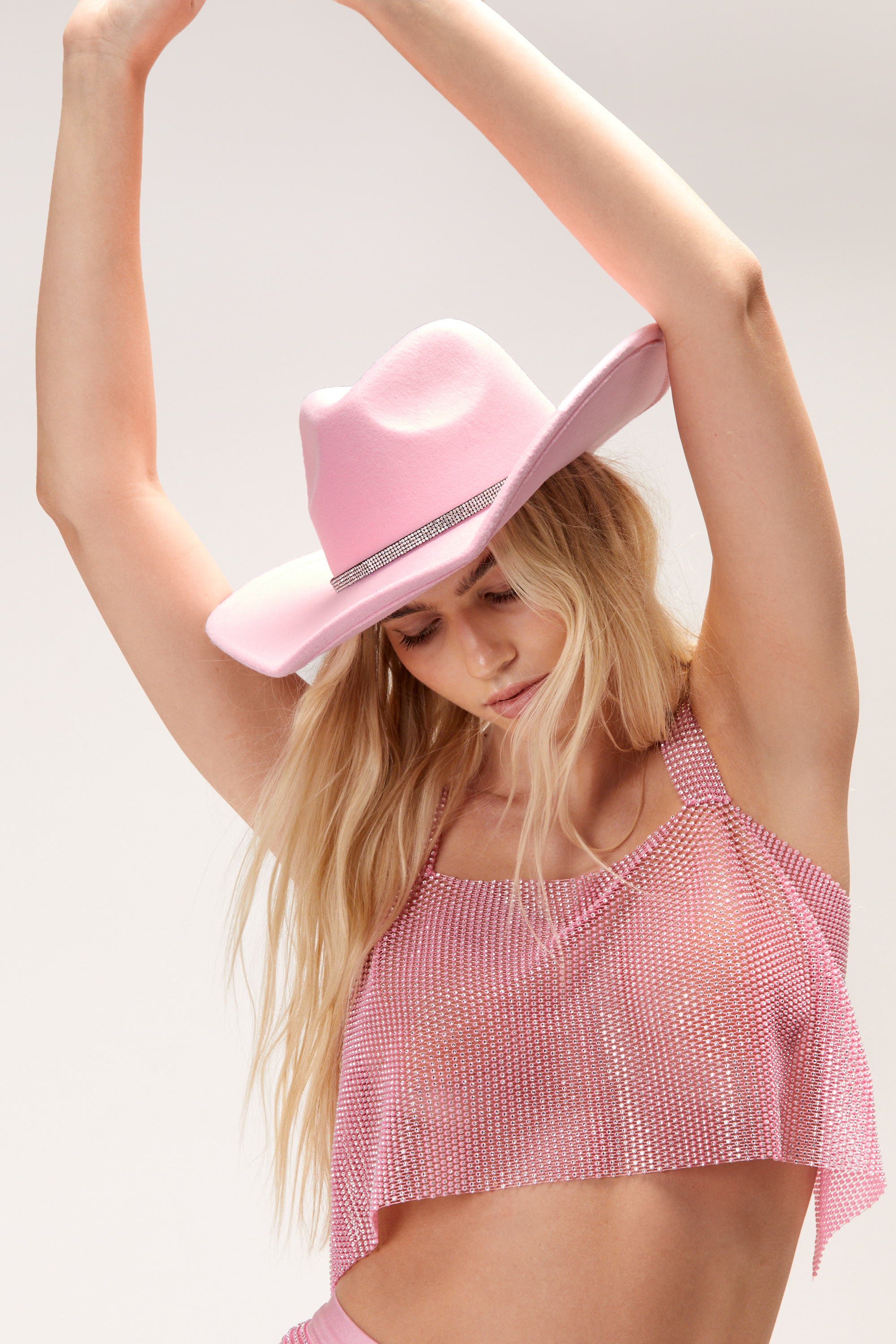 Cowboy Hats for Your Cowgirl Costume
What would a cowgirl be without her hat?
The most essential part of your look, the cowboy hat, lets everyone know exactly what you're dressed as for spooky season this year. You can pair almost any outfit with a cowboy hat and claim to be dressed as a cowgirl, so don't skip this detail!
From embellished hats with diamantes, sequins, and mirrors, to more simple designs with just a hint of sparkle, we have cowgirl hats to take you from the pre-game to the bar, or to your nearest Halloween party. This is also perfect for the person who needs to oversee trick or treating this year, as you can throw it on and "howdy" your way through the night with ease.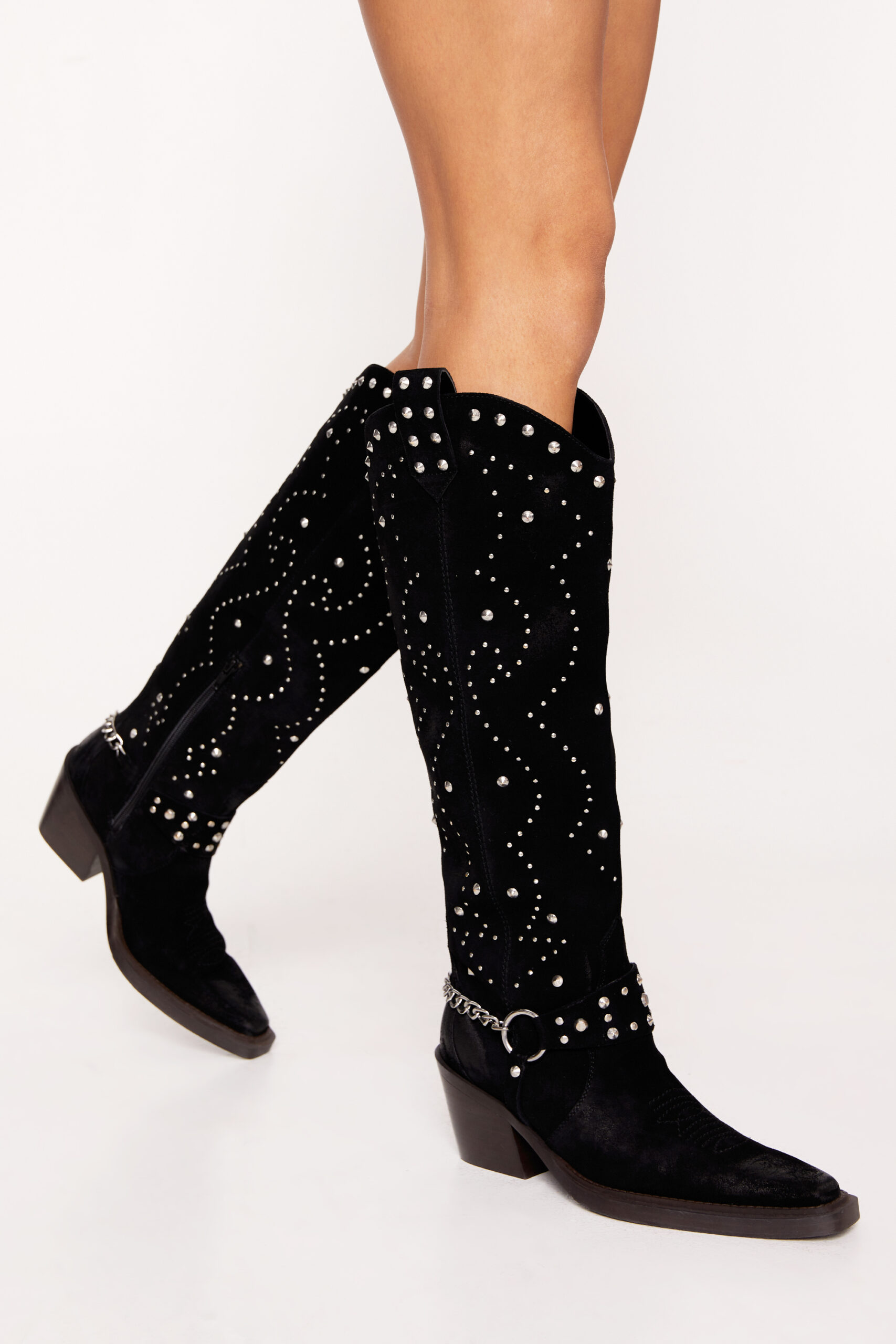 Cowboy Boots for your Cowgirl Costume
The next most important piece to your cowgirl ensemble? The boots.
With a huge range of designs, from casual, ankle length boots, to statement thigh high boots, we have a pair of cowboy boots to match your Halloween vibe this year. Heading to a glitzy party or to the club? Knee high boots are ideal for making a statement and demanding attention from the crowds. If your plans are a little more low-key, like watching horror movies and carving pumpkins with your gals, opt for a more casual pair.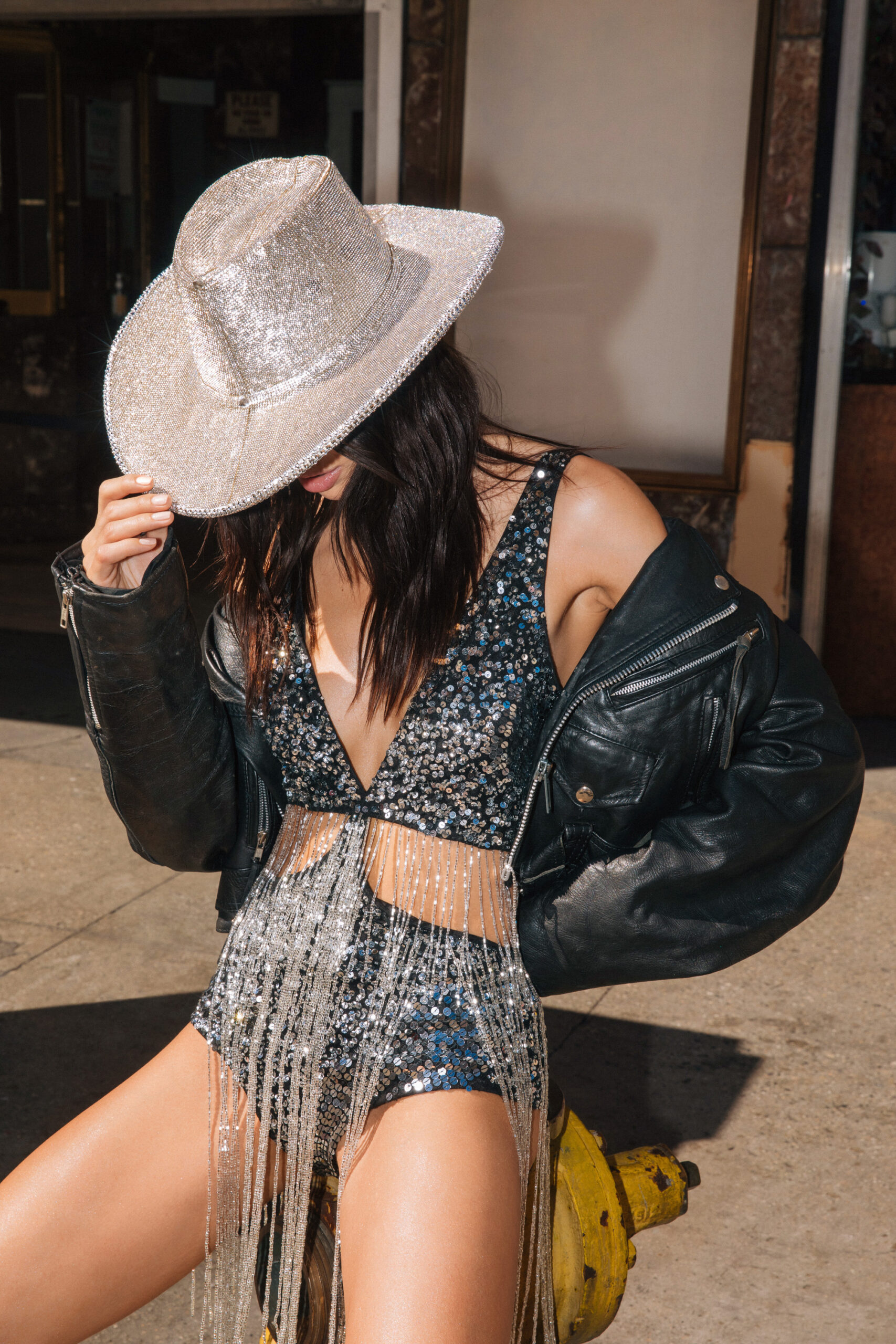 Space Cowgirl Costume
Think: sparkle.
Space cowgirl is the newest, most attention-demanding trend within the cowgirl bubble. With all the metallics, sequins, beading, and glitter that you can imagine, as well as some trophy Western pieces, the space cowgirl look mixes traditional Western vibes with modern space-age inspo.
Check out our post on the disco cowgirl trend for even more ideas about how to nail this trend.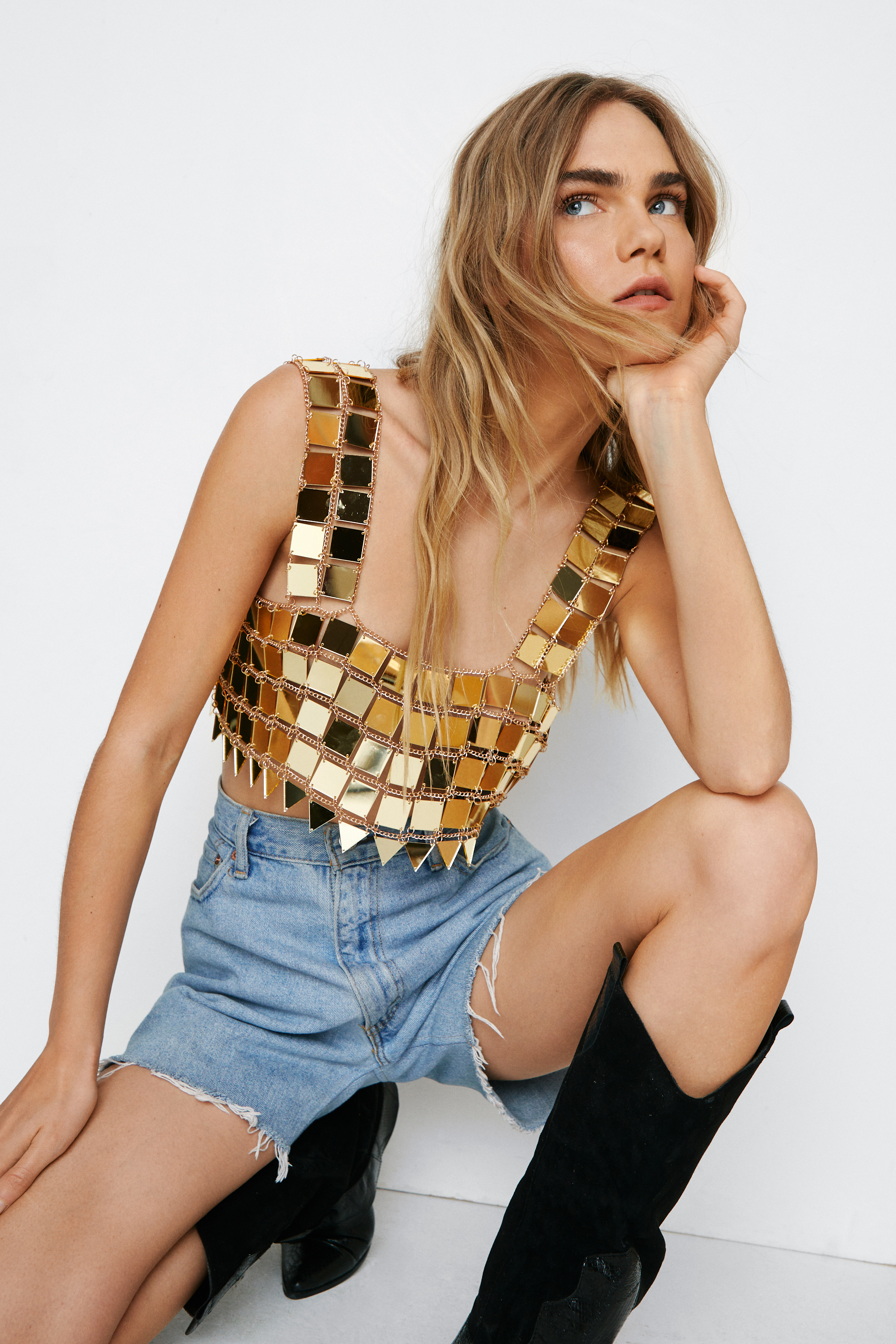 Sexy Cowgirl Costume
Wanting to push some boundaries this Halloween?
Show some skin and turn heads in a sexy cowgirl costume, with attention-demanding sparkle and stellar cuts. Pair a bralette or crop top with some failsafe denim bottoms, and a pair of statement boots, or grab a slinky mini dress or bodysuit to flaunt your figure all night long.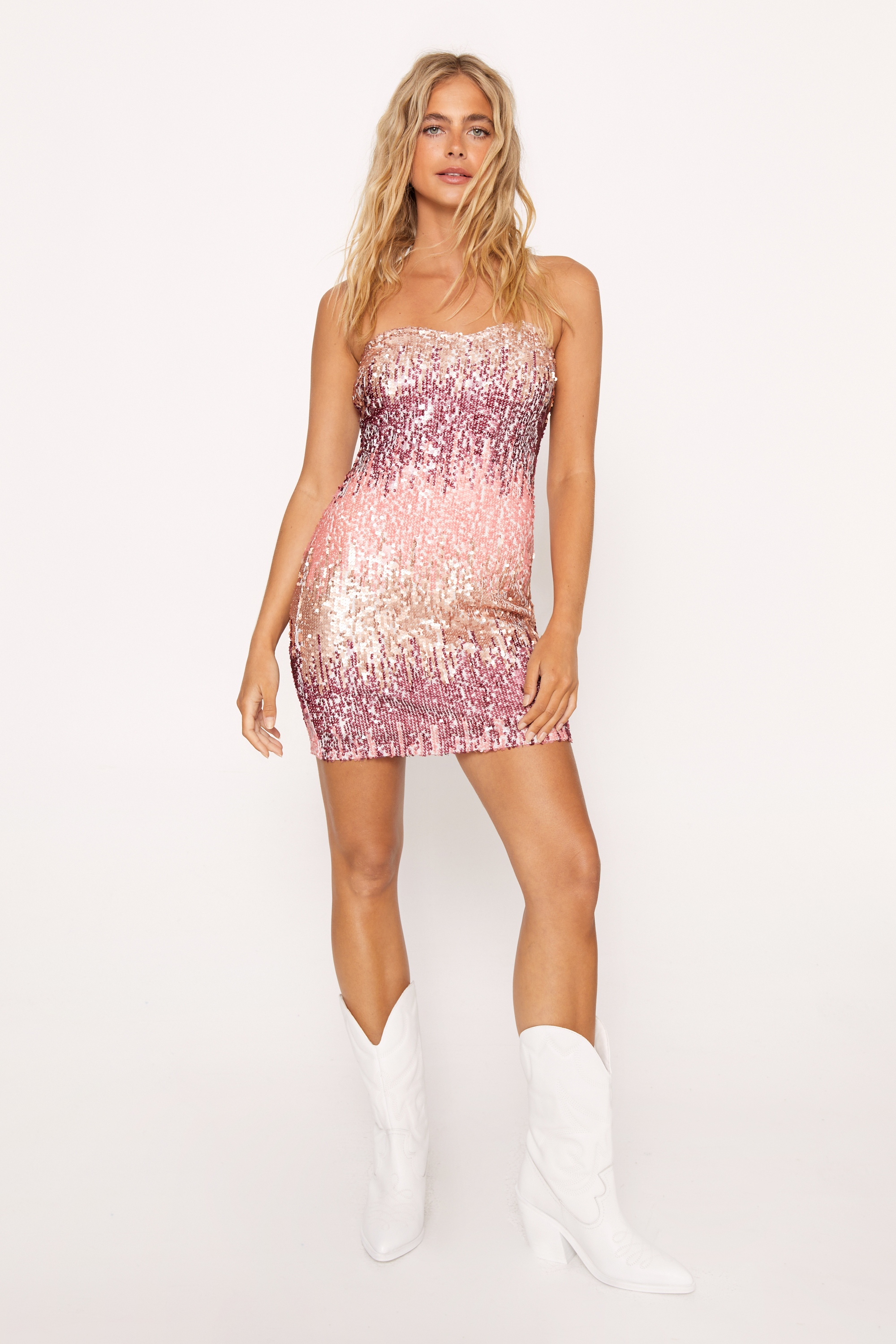 Pink Cowgirl Costume
Inspired by a certain movie about a certain doll?
We think pink cowgirl outfits especially will be popular this year. From pink denim to glitzy pink party dresses, to co-ord sets that guarantee head turns and quick glances wherever you end up on Halloween, we've got you covered.
Pair any pink look with a pair of cowboy boots and an equally as flamboyant cowboy hat for an instant doll-inspired pink cowgirl outfit that you'll feel like the center of attention in.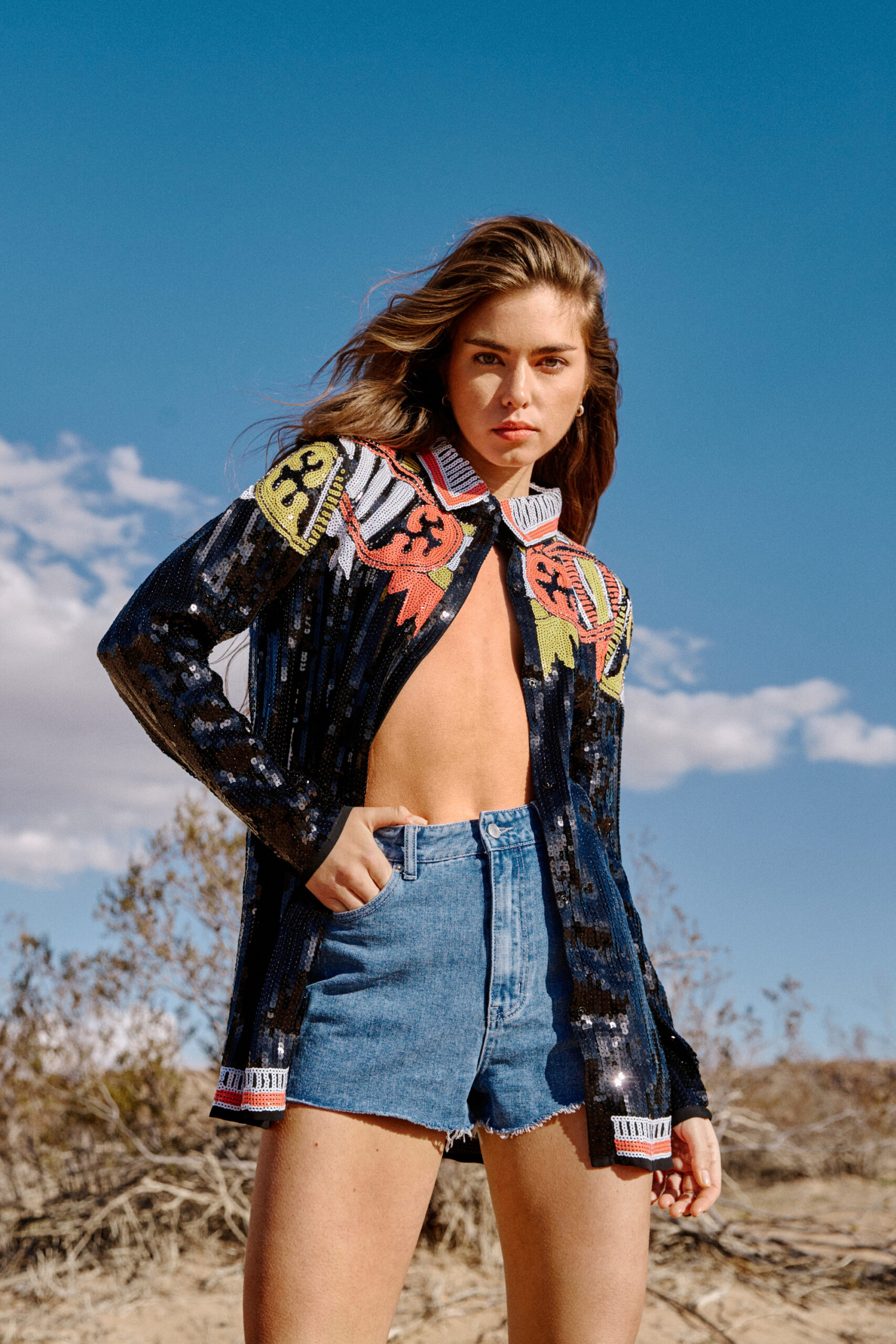 Easy Cowgirl Costume
Take all the planning out of your cowgirl costume ideas with easy easy to style items.
Grab a country inspired button up shirt and style it with your go-to jeans for an instant Halloween look. For a more subtle approach, grab a rodeo inspired dress or graphic tee and throw on a cowboy hat for a look that will take you from Halloween bar crawls to more low-key spooky events.
Whether you're hitting up your nearest bar, going to the club, hosting a house party, or are simply chauffeuring the trick or treat route, grabbing a couple cowgirl costume pieces makes for a small effort, high reward outfit. By adding a cowboy hat and boots to your look, you'll instantly take it from an every day look, to a Halloween appropriate getup.
Check out our post on the disco cowgirl trend for even more Halloween inspo, Still in need of more help? Browse our posts about: