The best, most spooky time of year has arrived.
We're sure your calendars are filling up with Halloween themed plans, from Halloween parties and raves, to pumpkin patch visits, to crafting evenings and movie nights. Not all of these things require a whole Halloween costume, but you might still want to dress on-theme. Maybe a costume isn't your vibe at all, or you have pretty low-key October plans.
Add some spook to your looks with Halloween graphic tees and shirts, as well as some fun Halloween accessories that will elevate your looks from casual daytime to casual Halloween fun.
Scroll on for our top picks of Halloween tops, Halloween accessories, and stellar styling options.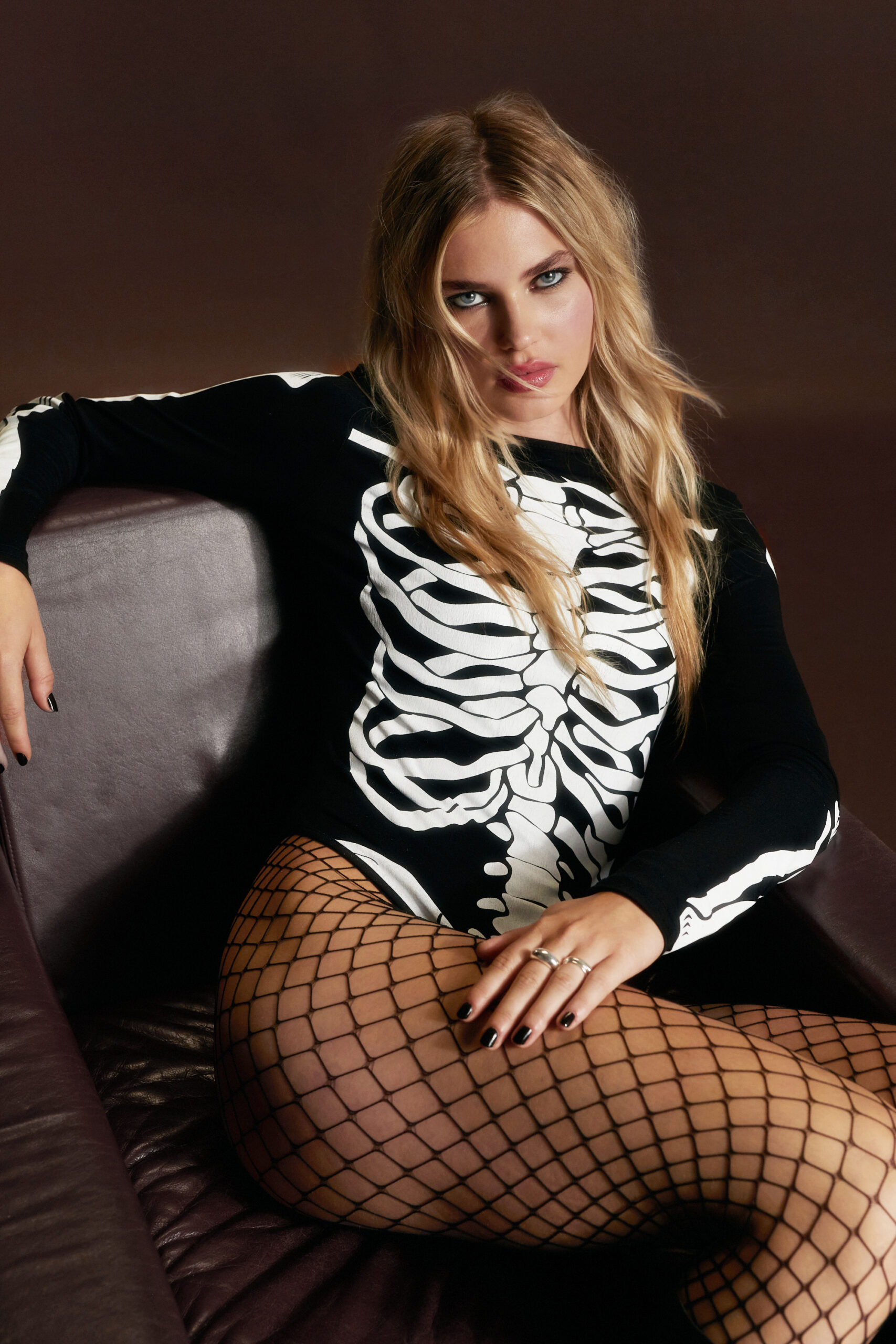 Halloween T Shirts
Boo.
Step up your Fall closet with our Halloween shirts, with designs ranging from spooky classics to nostalgic favorites, from Dracula to Scooby Doo.
Opt for a Western inspired look with a cowgirl graphic T-shirt, paired with a cowboy hat and denim. Grab a skeleton sweater and wear it with cargo pants for a slouchy Halloween look perfect for wandering around the pumpkin patch. No matter where you're headed, a Halloween T-shirt is perfect for all your October plans. Stay on theme while keeping things comfy and casual.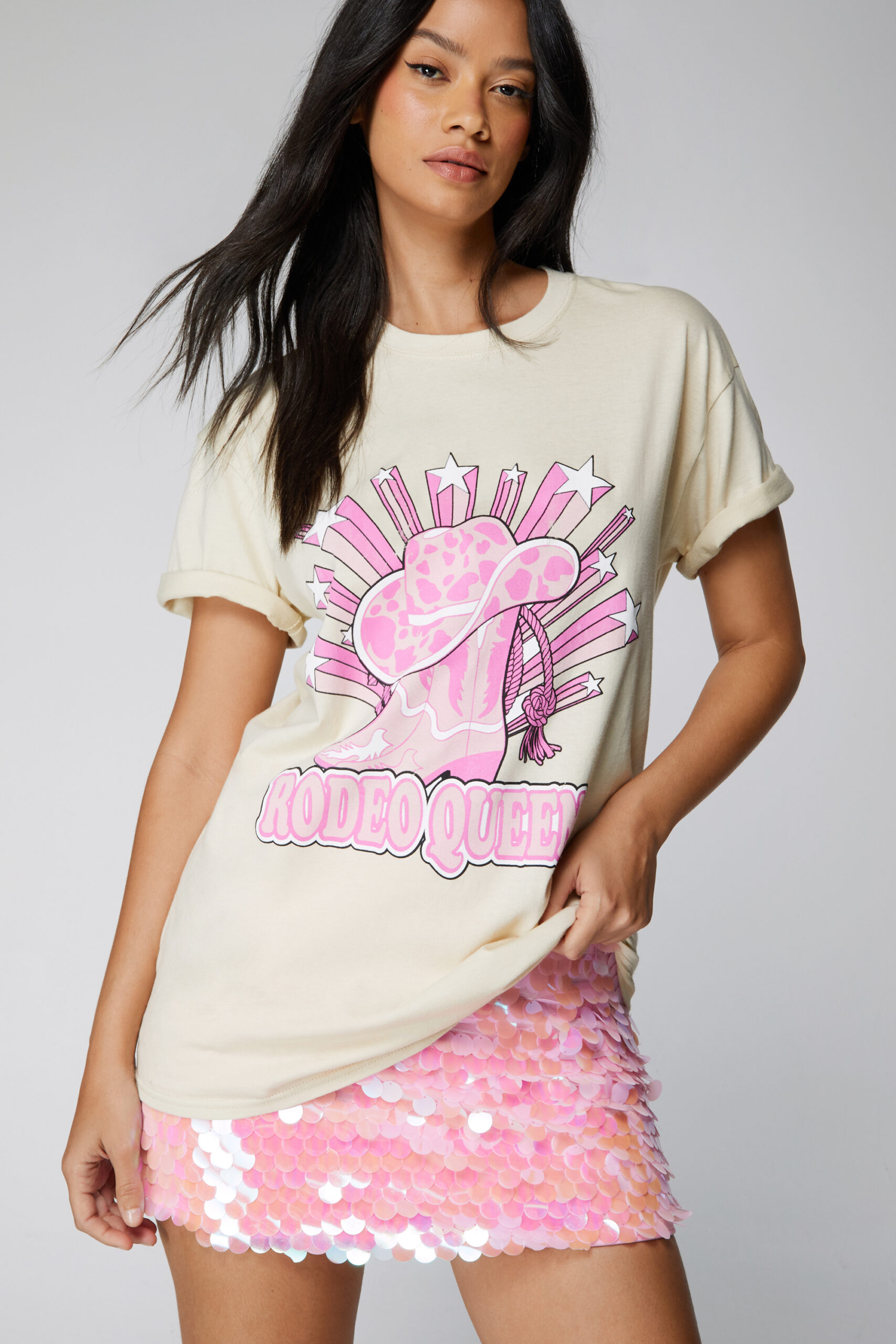 How to Style a Halloween T-shirt
Trick or treat.
Whether you're dressing to hand out candy, or simply don't want to commit to a costume at an upcoming party, you can style a Halloween T shirt in many different ways, for any plans. Style a Halloween graphic tee with your failsafe jeans, or some wide leg cargo pants for a comfy, casual look ideal for chilled nights. Pair it with a pair of metallic pants or a sequin skirt for a stepped up look, perfect for parties, nights out, and adding something a little extra to your look.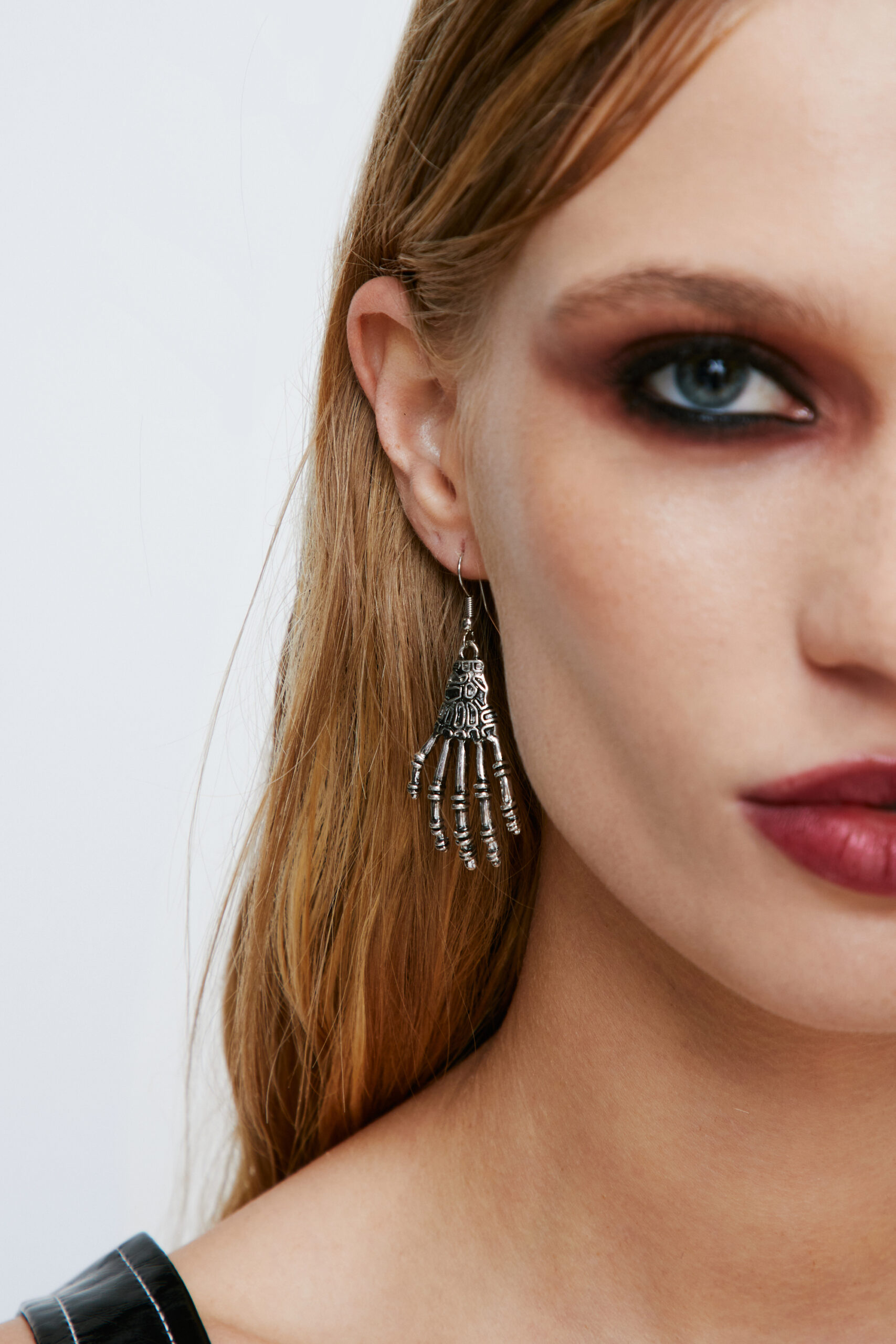 Halloween Accessories
Something a little extra.
Polish off your cute Halloween outfit with some Halloween accessories, which are just as fun as they are elevating to your look. Add some Halloween jewelry to your casual Halloween outfit for subtle detail, able to be worn all Fall long. Add a cowboy hat to your look for the easiest cowgirl costume on your block. Patterned tights peeking out under a dress offer subtle detail and extra warmth in the colder months. The accessorizing options are endless!
Looking for more Halloween costume inspo? Look no further: